22 Most Interesting Markets From Hundreds of Course Creator Interviews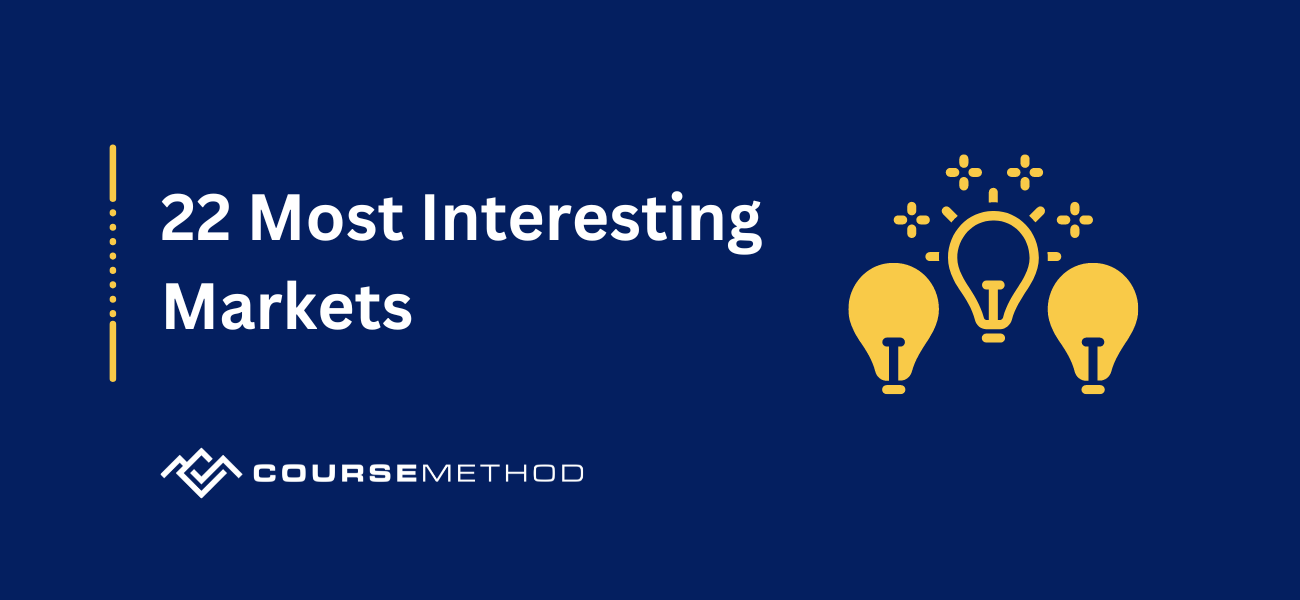 Our content is reader supported, which means when you buy from links you click on, we may earn a commission.
---
We've interviewed well over 350 successful course creators and sifted through every one of them to find the 22 most interesting markets from the bunch.
These interesting markets are those that are both highly successful (bringing in at least 5 figures in revenue per year up to 7 figures in revenue per year) and unique. So take a look. You may be inspired to come up with your own unique course!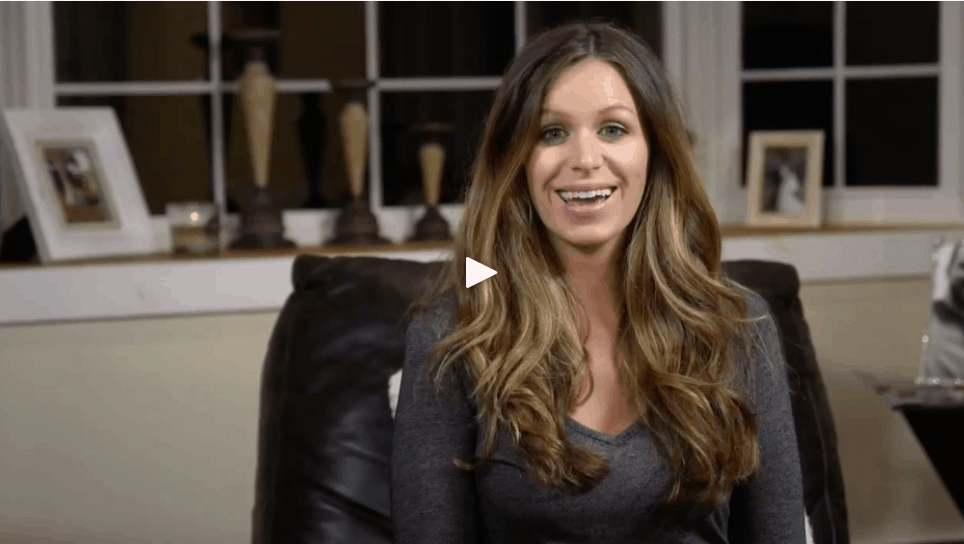 Industry: Health and Wellness
Course Topic: Pediatric Sleep
Interesting Stats: 500 email subscribers to 2000 almost overnight from giveaways
Revenue: 5-figures per year
More on Rachel and Her Course on Pediatric Sleep:
Rachel Mitchell founded My Sweet Sleeper and is a certified Pediatric & Maternity Sleep Consultant.
The online course serves parents looking to help their babies (aged 0-5) sleep better, with five video modules and a downloadable 50+ page booklet.
Parents who have taken the course have reported improved sleep quality and a renewed appreciation for nights free from baby-related duties.
After realizing the limits of one-on-one services, Rachel created an online course to reach more families, expand their business 3X, and earn residual income.
The initial process of creating the course and launching it took four months.
To promote traffic to My Sweet Sleeper's site, Rachel writes content for other sites. She provides discounts in other communities and uses social media to create awareness about their courses.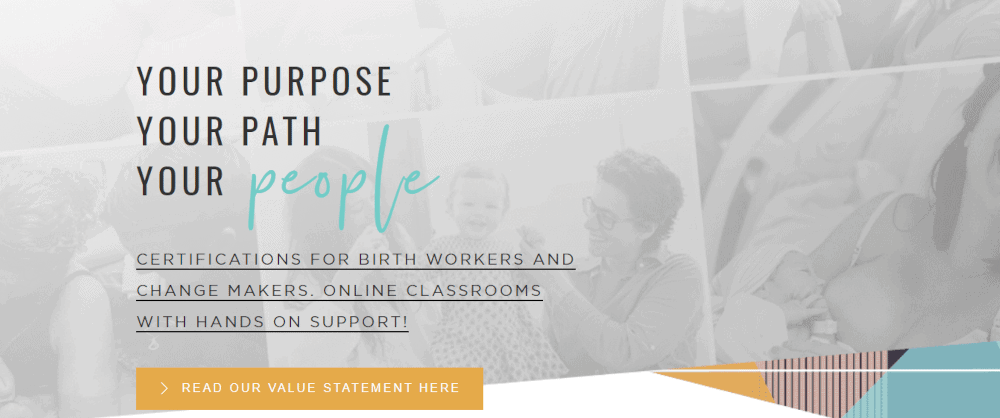 Industry: Health and Wellness
Course Topic: Birth Workers
Interesting Stats: 200 – 250 people sign-up per teleseminar session
Revenue: 6-figures per year
More on Bianca and Her Courses Supporting Birth Workers:
Bianca Sprague's site, bebo mia inc., is an online training organization that helps birth workers & changemakers gain financial independence, connect with their communities and work on trauma-informed, intersectional care.
Courses are comprehensive & immersive, comprising evidence-based skills training, feminist business training, and community support for a lifetime, with no re-certification fees.
The move from in-person to digital allowed more people to access their programs worldwide.
Bianca's team created high-touch content through modules over 17 weeks, with 24/7 support & contests activities.
Their lead magnet is based on webinars, while Facebook ads provide paid leads; reviews & word of mouth provide unpaid traffic.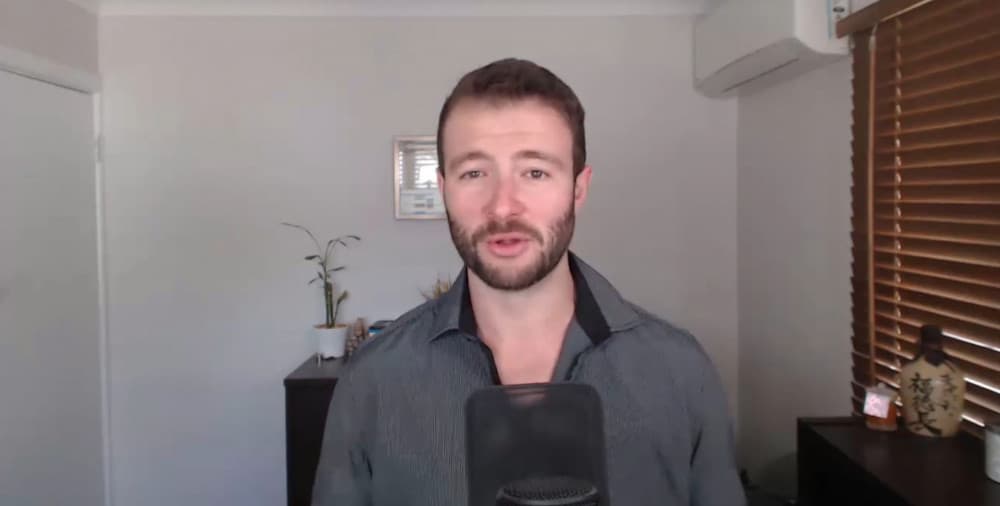 Industry: Software
Course Topic: Zapier automation
Interesting Stats: Course sales are just over $2k per month, and automated
Revenue: 5-figures per year
More on James and His Zapier Course:
Jimmy Rose is a software developer turned marketer and co-founder of Content Snare, who helps people automate their businesses and become more productive.
He created an online course called "Zapier Mastery" that serves two audiences: business owners or operations staff who want to leverage workflow automation in their business better and freelancers and digital agencies who want to offer workflow automation with Zapier as a service to their clients.
The most significant benefit of taking the course is cutting much work out of your business or job role.
He got into the market due to frequently talking about it and getting asked many questions.
The course consists of video lessons with occasional text notes, starting with a simple workflow that builds up to advanced tactics.
It took him around a month to record around 54 videos.
He promoted the course on his social channels and through relationships already built prior. A lead magnet was created eight months after launch.
His traffic strategy is mostly SEO, referrals, and previous audience, though SEO is starting to pick up momentum.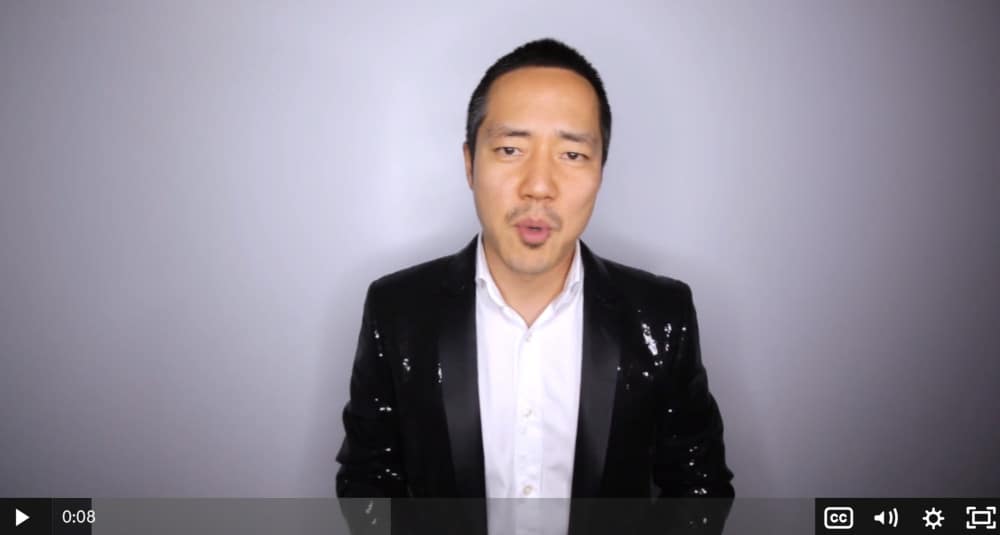 Industry: Art and Creative
Course Topic: Storyboarding
Revenue Stats: $12,000 + launch
Revenue: 5-figures per year
More on Mr. Mo and His Storyboarding Course:
Jeong Mo Yang (A.K.A Mr. Mo) runs iammrmo.com, offering tips and courses on becoming a professional storyboard artist, the main course being the Storyboard Masterclass – designed to help aspiring Storyboard Artists work their way into the entertainment industry.
Mr. Mo created this course to be accessible to anyone who wants to learn from him with the premise of transformation in mind so they can become an efficient storyboard artist and successfully break into the entertainment business.
The creation process for the course began in March 2019 and was completed by July 2019, with 99% of the content being video-based with assignments, text, and downloadable extras.
The pre-sale for the course was announced via Instagram story and leveraged followers with promotional campaigns and affiliates offering early access to the product.
Traffic strategy involves mainly affiliate partnerships who share similar interests and have large followings resulting in a win-win business relationship while building awareness of the course using social media platforms such as Instagram & Facebook stories.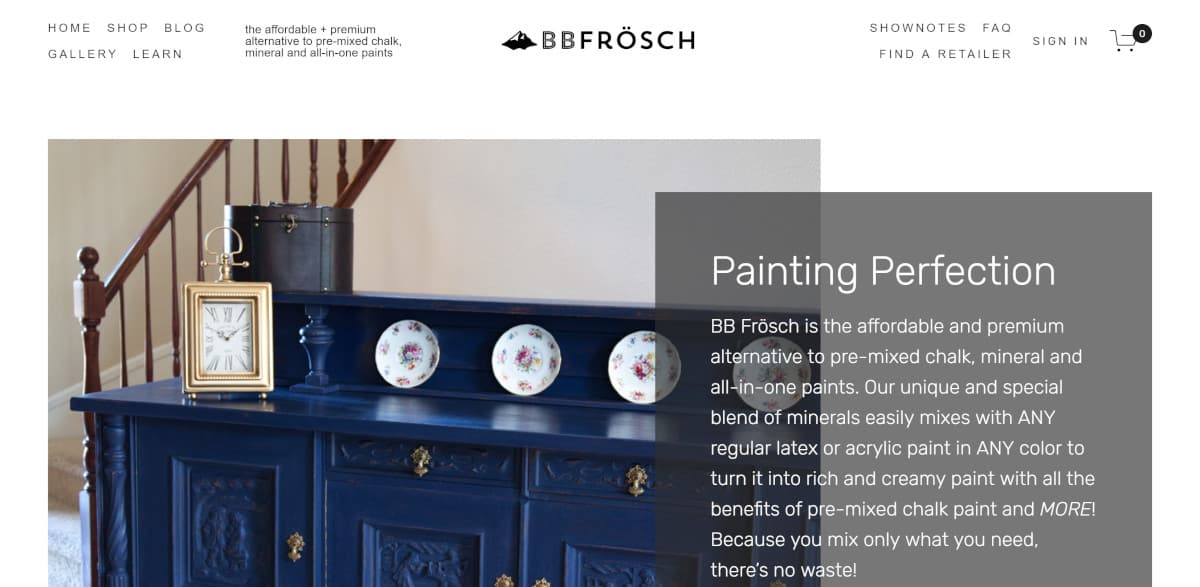 Industry: Art and Creative
Course Topic: Chalk painting and cabinet painting
Revenue Stats: $1000 to $1,500 a month
Revenue: ~10K/year
More on Kristin and Her Refinishing Furniture Course:
Kristin Smith founded bbfrosch.com, which sells BB Frosch painting products and online courses.
The courses teach students how to refinish furniture, cabinets, home decor, and more—affordably and professionally.
The courses include instructional videos, photos, written instruction, and reference points for students to reinforce concepts.
It took about a year for her to create her first course, but subsequent ones were completed in a month. Courses are divided into sections with videos edited into small chunks and picture-in-picture slides of text included.
Traffic strategy includes email promotion with discounts and Pinterest with research warranted into what kinds of pins work best.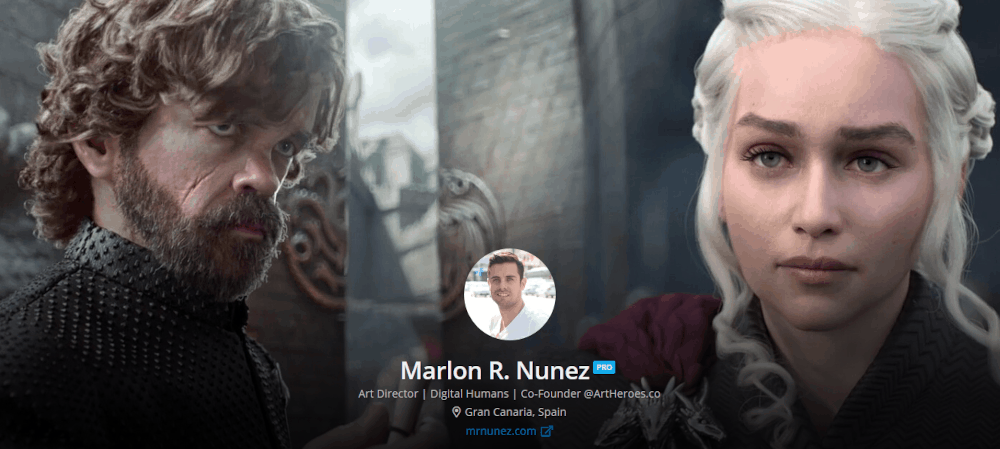 Industry: Art and Creative
Course Topic: 3D art
Interesting Stats: Built a 3K email list over 2-3 weeks
Revenue: 5-figures per year
More on Maria and Her 3-D Art Training:
Art Heroes is an online 3D art academy; the first course they created was about creating stylized characters in 3D.
Their educational programs are designed for current and aspiring 3D artists, helping them develop their skills to become employable in the digital art industry.
The main benefit of taking Art Heroes courses is the exact workflow behind creating a piece of digital art and the opportunity for students to get unlimited feedback on their work and join a supportive community.
The co-founders have extensive experience in the industry; it took 2-3 months to create their first course.
Their courses include pre-recorded videos, community access, worksheets, and live sessions.
To launch their course, they implemented a "value first" approach by recording mini-lessons for free to build trust with potential customers.
They use social media platforms like Facebook/Instagram ads and podcasts to drive traffic.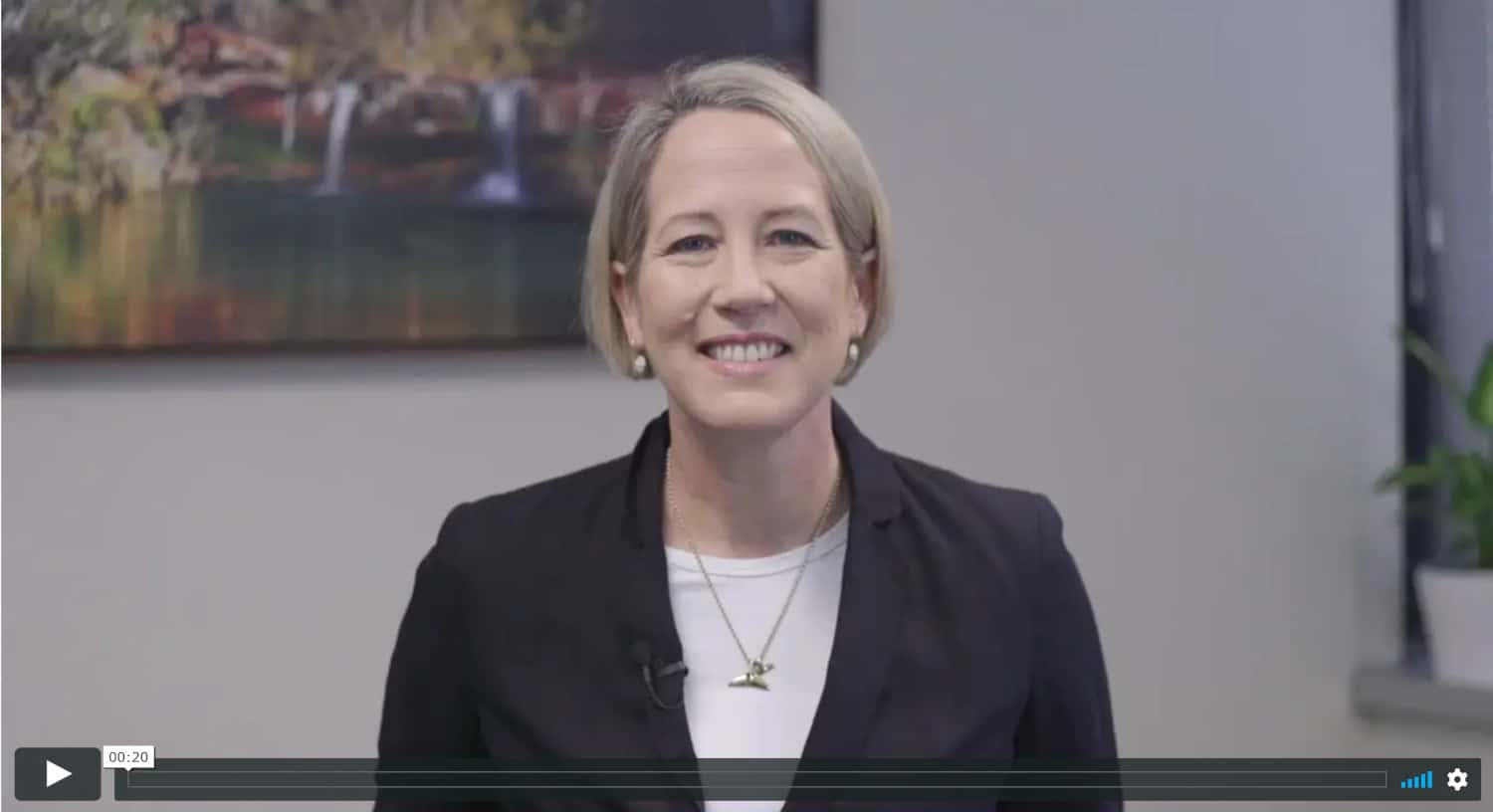 Industry: Career and Professional
Course Topic: Conflict Resolutions
Interesting Stats: 93 students in the first year (courses vary from AU$99 to AU$1800)
Revenue: 5-figures per year 
More on Dr. Samantha and Her Conflict Resolutions Programs:
Dr. Samantha Hardy is a mediator, conflict coach, and trainer with 20 years of experience who shares her knowledge and skills on CCIAcademy.com
Samantha's online courses are available to everyone who wants to learn how to manage conflict more effectively
The most significant benefit of taking Samantha's courses is gaining skills to prevent unnecessary conflict and build positive relationships.
Samantha set up the online learning platform so anyone can access the course content anytime from anywhere.
Her courses include a combination of video lessons, text, interactive quizzes, infographics, and worksheets
Promotion of the online courses relies on word-of-mouth networking and referral, as well as free talks at conferences.
Lead magnets include Ten Top Tips for Managing Conflict, conversation guides and checklists.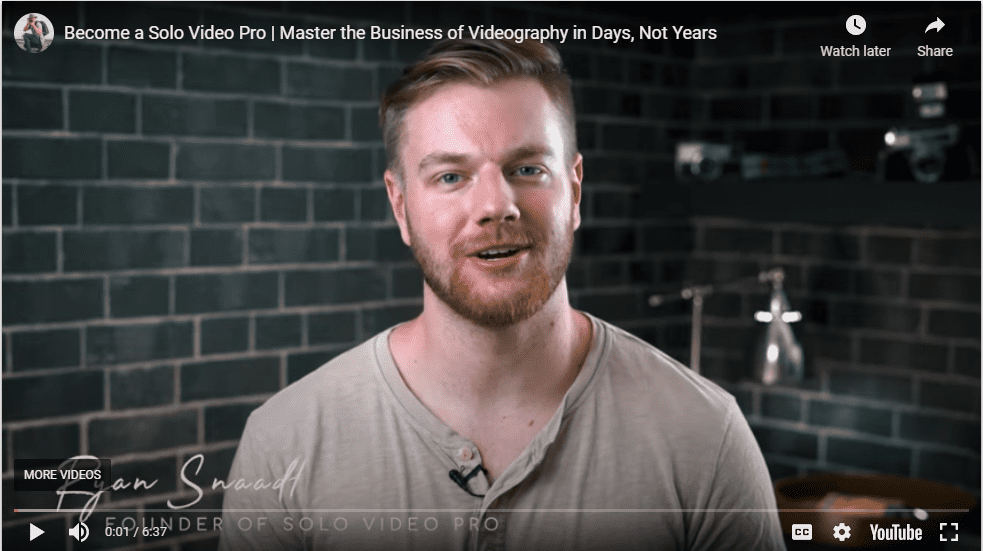 Industry: Career and Professional
Course Topic: Videography
Interesting Stats: YouTube Channel to 12,000 subscribers
Revenue: 5-figures per year
More on Ryan and His Videography Course:
Ryan Snaadt is a Des Moines-based videographer and six-figure entrepreneur who created the online course "Solo Video Pro" to help beginner and intermediate filmmakers understand the business side of freelance video production.
The course focuses on sales, marketing, mindset, and other business aspects.
The biggest benefit of joining Solo Video Pro is its detailed sales training, including email/cold-call templates that offer an immediate return on investment.
Ryan was motivated to create the course to share what he learned from years of failures with people just entering the industry.
The program includes over 100 lessons in video format with interviews and screen sharing.
Ryan's traffic strategy relies heavily on YouTube and his Facebook group, critical sources for finding new customers.

Industry: Career and Professional
Course Topic: Empath energy
Interesting Stats: $10K/month
Revenue: 6-figures per year
More on Amy and Her Empath Course:
Amy Lee Westervelt is a dream design coach who works with intuitive entrepreneurs.
Her online course, Unstoppable Empaths, serves women who identify as empaths or HSPS.
The biggest benefit of taking the course is understanding how to manage energy in real-world scenarios.
She got into the market after her life coach turned her onto the idea of being an empath.
She created an online course due to its accessibility to clients and marketed it with Facebook groups and a lead magnet.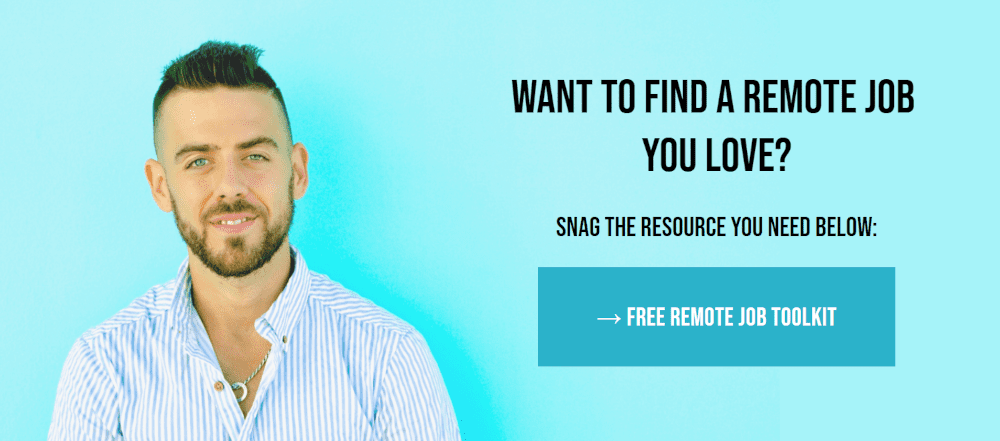 Industry: Career and Professional
Course Topic: Remote Careers
Interesting Stats: Used LinkedIn native video to gain 11K followers.
Revenue: 6-figures per year
More on Jordan and His Training to Find Remote Work:
Jordan Carroll created The Remote Job Club, an online course platform serving committed, high-performing individuals who want freedom and flexibility.
The biggest benefit of taking the course is developing a proven strategy for finding remote work anytime and gaining confidence. Other benefits include gaining clarity on the next steps, becoming accountable, and being excited about the job search.
Jordan got into the market after seven years of working remotely for various companies, including IBM and Remote Year, which gave him a unique perspective on learning how to become an efficient and high-performing remote worker.
He created an online course to give more people access and reduce his 1-1 coaching time. There were moments of doubt before launching, but he pushed through and made improvements with client feedback.
The course has various media formats, including videos, text versions, checklists, and resources in Google Docs & Sheets. It took hundreds of hours to create, but now it helps clients become strategic during coaching sessions since they do the self-paced work outside their calls.
To launch it and get sales, Jordan used social media content with CTAs, plus collaborated with influencers & podcasters who share
Industry: Career and Professional
Course Topic: Earning money by proofreading
Interesting Stats: $2 million a year + 8 team members
Revenue: 7-figures per year
More on Caitlin and Her Proofreading Courses:
Caitlin Pyle founded Proofread Anywhere in 2014 to help proofreaders earn extra income.
She offers two different courses: Transcript Proofreading and General Proofreading, as well as the online learning program Work-At-Home School.
Her target customers are those seeking freedom from a 9-to-5 job and working from home.
She offers free workshops for both courses to attract customers, runs ads on Pinterest and Facebook, emails helpful information to soon-to-be new students, creates quality content for her blog, and uses affiliates.
Most of her traffic is through paid ads and affiliates.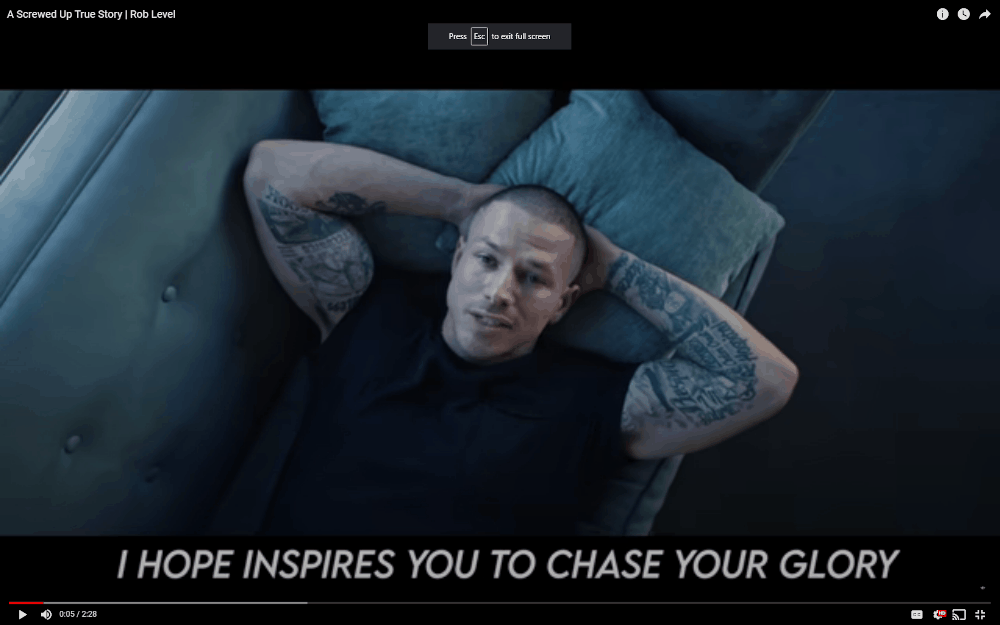 Industry: Music
Course Topic: Rapping
Interesting Stats: 500 memberships in 3 days
Revenue: 7-figures per year
More on Rob and His Rapping Course:
Rob Level created the Rapper Shortcut, an online music education program geared to create the next generation of superstars in the music industry.
It serves a range of independent artists looking to improve their skills and build their business success.
Through 12 levels, it teaches essential skills like songwriting, recording, mixing, and mastering and offers personal managers to unlock potential.
Its biggest benefit is providing access to an extensive program tailored for aspiring rappers without knowledge.
The course was built from recognizing an empty educational market and took two years to produce.
Launching involved creating explanation videos, YouTube lives, and a lead magnet calendar with weekly breakdowns.
Traffic strategies include Facebook Ads, YouTube videos providing value, and email marketing offering solutions for potential customer queries.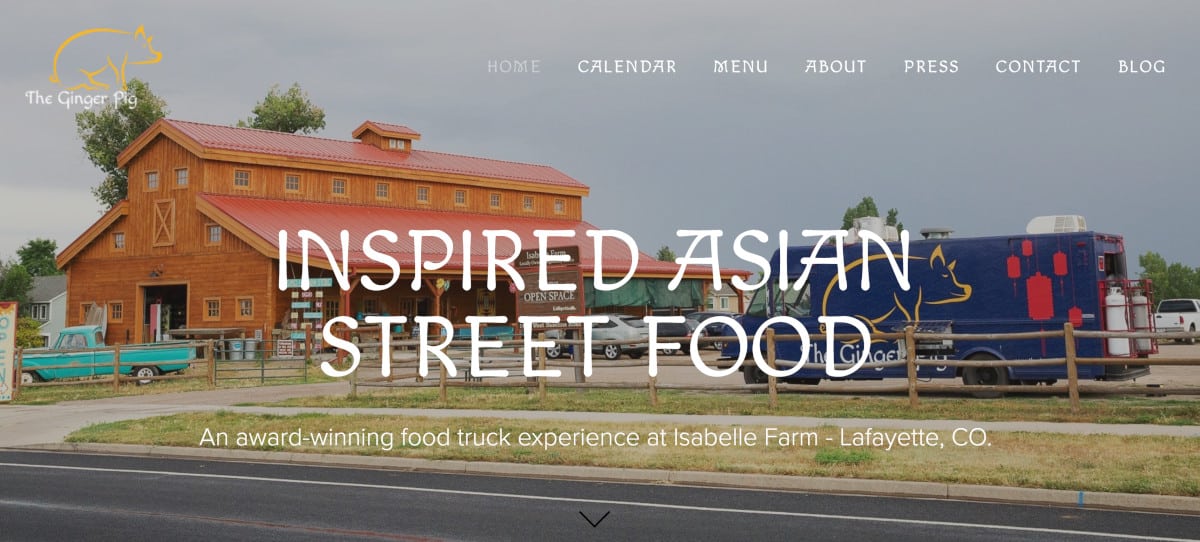 Industry: Business and marketing
Course Topic: Food trucks as a business
Revenue Stats: $6,000 per month average total revenue from site
Revenue: 5-figures per year
More on Brett and His Food Truck Training:
Brett Lindenberg founded FoodTruckEmpire.com, offering free information, podcasts, and online courses.
The Food Truck Academy course helps students start and operate successful mobile food businesses for eight weeks with full-time instructors who own a food truck.
Brett got into the market by accident when researching the topic of starting his food truck and created an online course to help more people learn from his experience.
The course has two parts: textbook material (videos and PWPs) and live training classes on YouTube Live with a Q&A section.
Brett's biggest tip for launching an online course is to create an outline for the specific steps you need to accomplish; create a landing page, test different lead magnets, and generate traffic on Google over time by publishing high-quality content.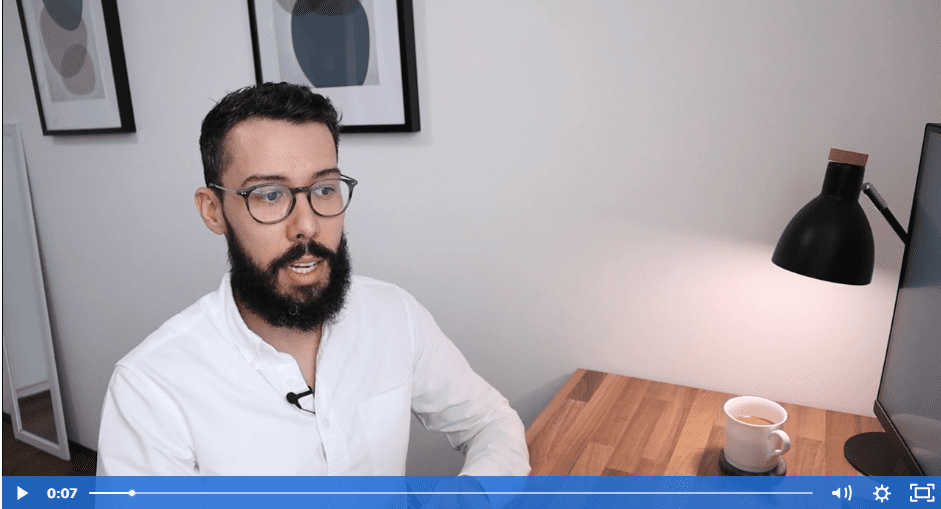 Industry: Business and marketing
Course Topic: PowerPoint Presentations
Interesting Stats: Earns a Few Thousand Dollars/Month After 10 Months
Revenue: 5-figures per year
More on Brett and His Food Truck Training:
Daniel Galletta is the founder of Slide Science, providing a course on building PowerPoint presentations like leading consulting firms, templates, and toolkits.
The online course serves the corporate and professional services market, with the biggest benefit being increased confidence in using PowerPoint for professional purposes.
Daniel began his career in management consulting and created the course due to a lack of available help and an interest in teaching.
The course includes slides, videos, materials, and resources on crafting arguments, storytelling, visualization best practices, and flow throughout presentations.
Upon launching the course, there was a discount for those on an email list; lead magnets were provided as a five-day mini-course; customer acquisition channels were attempted through YouTube & SEO – Google now provides most traffic.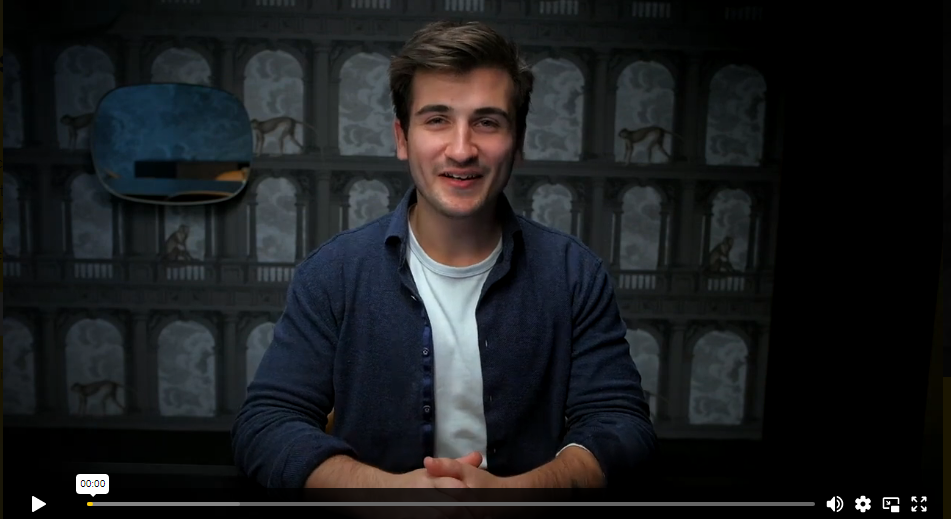 Industry: Business and marketing
Course Topic: Facilitation
Interesting Stats: Lead magnet conversation rate of almost 25%
Revenue: 5-figures per year
More on Daniel and His Facilitation Courses:
Daniel Wirtz is a designer, developer, and facilitator. He is part of Facilitator School, a learning platform around facilitation that offers a cohort-based course on facilitation.
The course is designed to help professionals improve meetings and workshops utilizing various facilitation skills.
Participants come from diverse backgrounds, such as tech companies, Non-Profit organizations, and government institutions.
Benefits of the course include an energizing "live" element, interaction between participants, and a win-win situation for both parties.
Getting into the market was initiated by a client's request for a training session which then turned into the first version of their course.
With this course, the goal is to move from services to productized services and digital products.
Uncertainty was present initially due to difficulty signing up people, but they eventually made it through interaction via newsletters, demos, or social media.
The course has four weekly modules split into video lessons and two-hour live sessions in an online community platform circle.so. Content is evergreen and reusable, making marketing easier over time.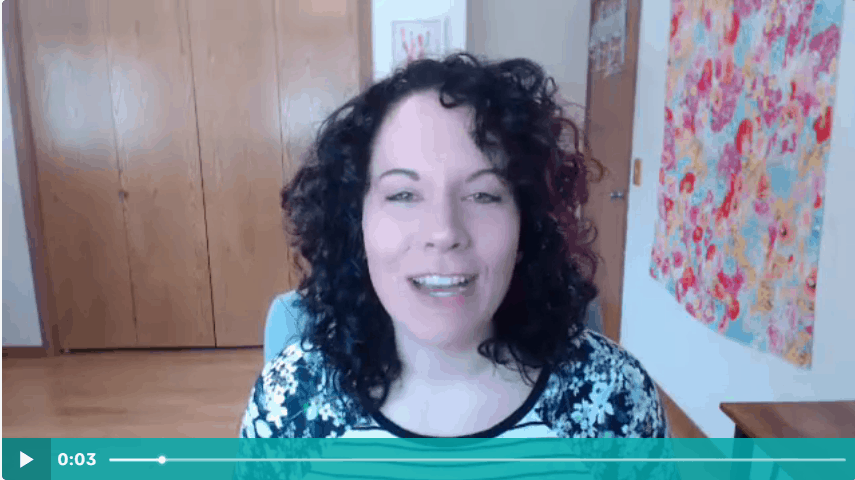 Industry: Business and marketing
Course Topic: Virtual Summits
Interesting Stats: Often has $60K + launches
Revenue: 6-figures per year
More on Krista and Her Virtual Summit Courses:
Krista Miller created Summit in a Box, an online course that teaches entrepreneurs how to plan and launch virtual summits without wondering where to start or what to do next.
The course caters to online business owners who have been in business for at least two years and have something to sell.
Students of the course are provided with step-by-step instructions, templates, processes, and tutorials that make the process easier and less stressful.
Miller's journey into the virtual summit market was accidental, but upon launching her first summit, she quickly realized its potential for her audience.
Her online course combines PowerPoint presentations with downloadable slides, Google Docs templates, live-action video tutorials, and workbooks with supplementary planning tools.
It took 11 months from the first resource for Miller to create the complete program, but she quickly tested it out by launching a monthly membership of 3 bundles of resources per month, which increased in price until launch day.
For her launch, she ran a 5-day challenge with short trainings each day followed by a live webinar at the end, where she made over $30K from her 2200 audience member list.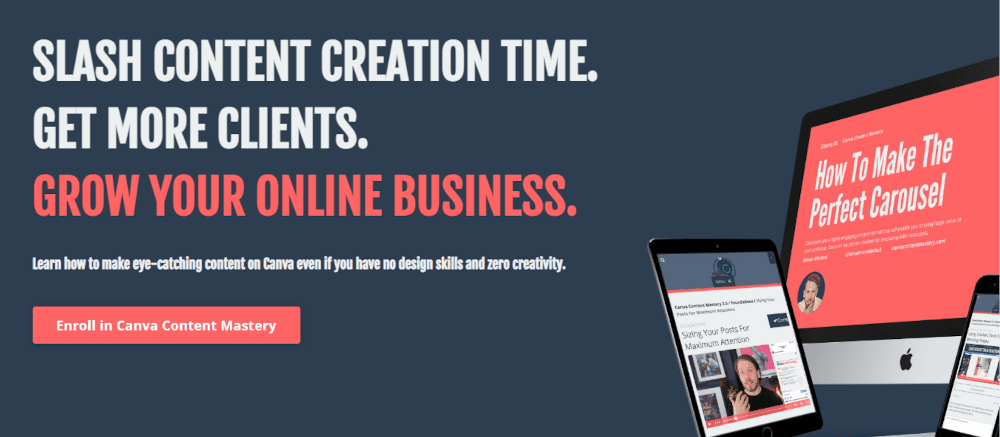 Industry: Business and marketing
Course Topic: Using Canva
Interesting Stats: Over £25k in the first week
Revenue: 6-figures per year
More on Simon and His Canva Training:
Simon Mitchell, the owner, and founder of Maverick Goose Ltd. created an online course, Canva Content Mastery, to boost small businesses' social media presence without a large marketing budget.
The course targets entrepreneurs and small business owners looking to grow online and covers topics such as branding, Instagram mastery, hashtag use, etc.
Mitchell launched the first version of the course in January 2021 and earned over £25k in its first week.
He launched a second iteration with better resources due to its success.
The content is video-based and allows for a visual explanation of graphic design principles for users who are not designers.
It took four weeks for Mitchell to create the content and plan it out accurately before filming.
To launch his course, he used teasers on social media and partnered up with other influencers with large followings.
Utilizing scarcity tactics during his launch allowed him to gain more leads quickly.
His traffic strategy includes running Facebook ads for a lead magnet eBook ($1 cost per lead), providing high-value content on social media platforms, etc.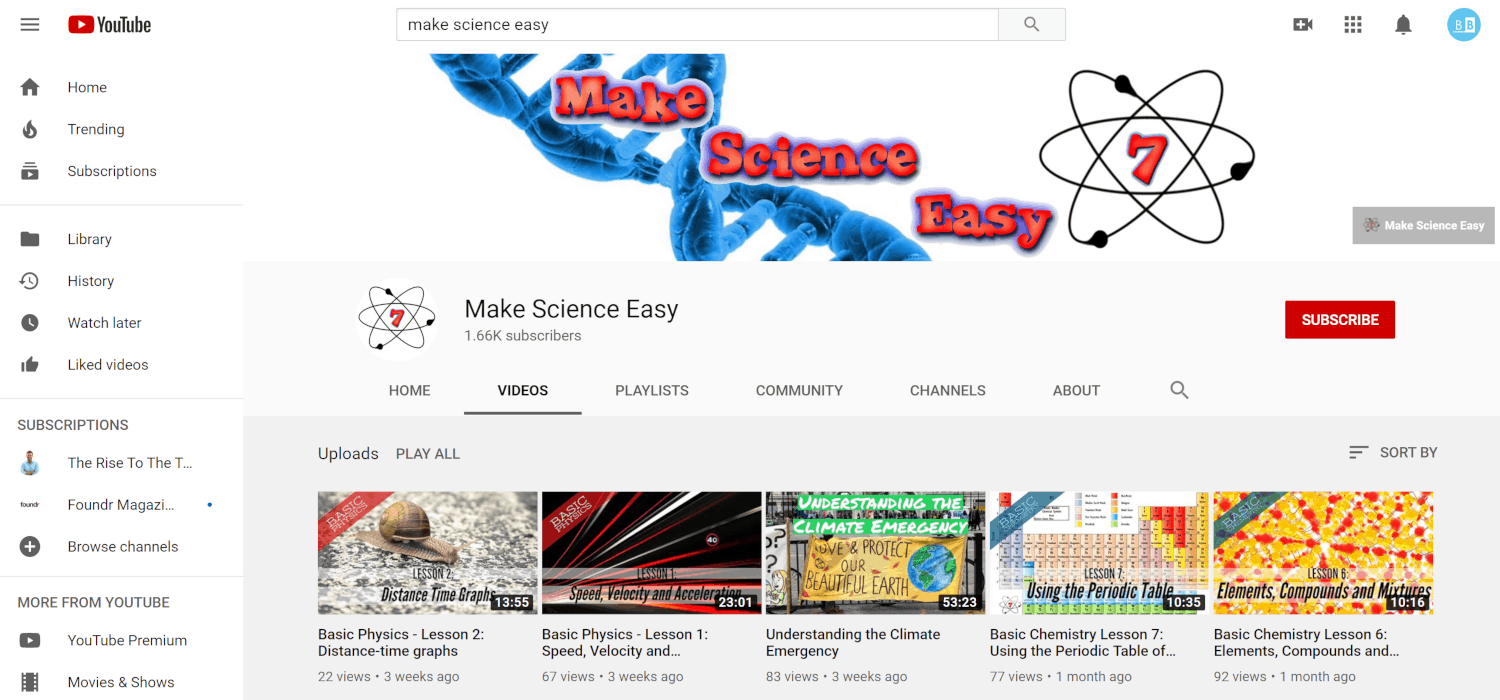 Industry: Youth Education
Course Topic: Science for Kids
Revenue Stats: Up to £3,500/month
Revenue: 5-figures per year
More on Jonathan and His Science for Kits Training:
Jonathan Polley created Make Science Easy to provide high-quality science education, regardless of background.
The online courses target learners aged between 14 and 16, including home-schooled students worldwide.
The primary benefit is a fantastic grounding in science fundamentals and complete exam preparation.
He developed courses to meet the needs of his students and received positive feedback from them and others teaching elsewhere.
Despite the extra work involved, the main concern is appealing to targets (students & parents).
To keep motivated, he set goals and tracked progress using spreadsheets for course creation and marketing activities.
His courses are instructional videos with multiple choice quizzes, text versions & worksheets, and practical activity instructions.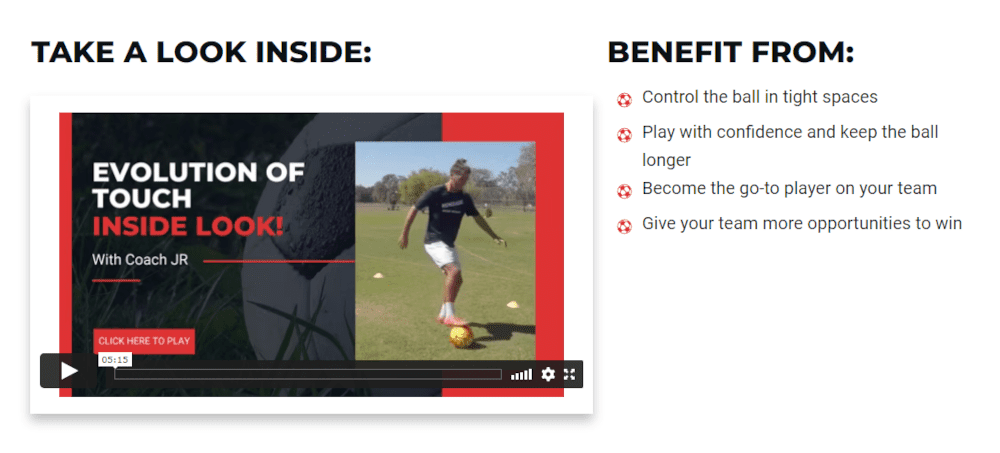 Industry: Youth Education
Course Topic: Soccer training
Interesting Stats: 325 leads/day
Revenue: 6-figures per year
More on Oscar and His Soccer Training Client:
Oscar Garcia helps business owners create, run and scale profitable paid traffic funnels, primarily focusing on online courses for youth soccer players in America.
The most significant benefit of the course is confidence, and it's mostly video content.
It took one week to create the course, which launched at an affordable price of $27 with an upsell offer.
The lead magnet is a free workout; the landing page's conversion rate improved from 5% to over 70% by focusing on customer language use.
Traffic strategy focuses on a blog post as the primary advertisement; Facebook campaigns send people to the website for both reading/opting in and retargeting those who don't opt in.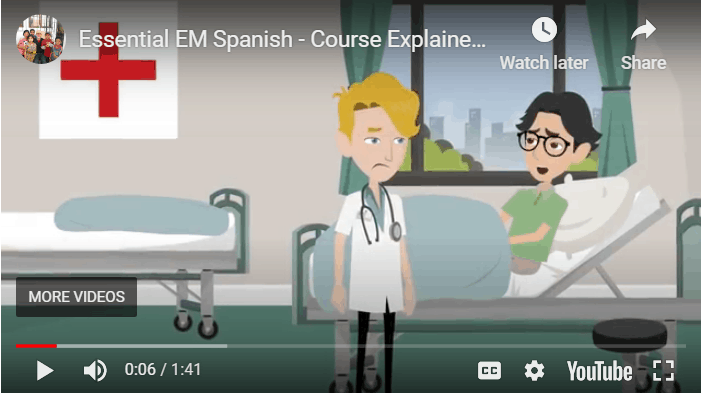 Industry: Languages
Course Topic: Spanish for medical professionals
Interesting Stats: 450 clients so far
Revenue: 5-figures per year
More on Benjamin and His Spanish for Medical Professionals Course:
Benjamin Tanner is a physician assistant working in the ER since 2014.
He has experience learning Spanish and working with Spanish-speaking patients.
He developed an online course called "Essential Emergency Medicine Spanish," which teaches medical terms to emergency room providers.
He targeted a narrow niche of medical providers and designed the course for their needs.
The main benefit of taking his course is that it provides efficient learning of medical Spanish valuable terminology for the ER.
His large student loan debt inspired him to brainstorm about creating an online business focusing on medical Spanish.
The course utilizes video, audio, text PDFs, and a "mobile app" to teach the content. It took him over two years to create the course.
Benjamin launched the course by partnering with a company with an extensive email list and offering promotional discounts/incentives.

Industry: Languages
Course Topic: Learn Chinese
Interesting Stats: $10,000 from a one-day promo
Revenue: 5-figures per year
More on Ilya and Their Online Courses for Chinese:
Ilya Cheremnikh and Eden Lunde created online courses for learning Mandarin Chinese, targeting everyone from zero knowledge to improving their existing skills.
The courses are conducted live online with native-speaking teachers from Beijing, offer exposure to how Mandarin is spoken in real life, and allow learners to become fluent without leaving the comfort of home. Additionally, classes have international students, which adds to the richness of culture and builds friendships.
Ilya and Eden have over 20 years of experience living in China and have made classes interactive, combining language and culture with simple explanations.
They launched their online course following a physical school's closure due to Covid.
There were some doubts during the launch, but they pushed through it.
Their course comprises PPTs, PDF exercise books, Memrise for extra practice, Thinkific for pre-recorded content, quizzes, and other interactive tasks.
Ultimately, their first sales came from their existing network by offering free open classes during lockdown; lead magnets include weekly free classes and an Instagram channel with 2000 active followers gained organically via consistency.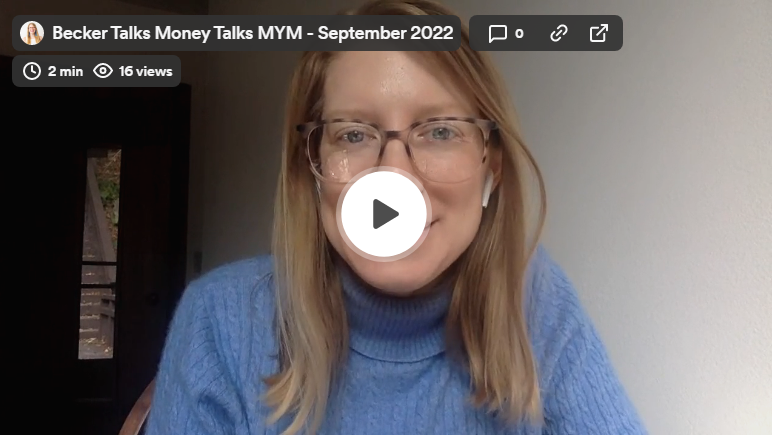 Industry: Finance
Course Topic: Money Mastery
Interesting Stats: First-course launch brought in $15k
Revenue: 5-figures per year
More on Sarah and Her Money Mastery Course:
Sarah Becker is a financial educator for solopreneurs and online course creators who have created a signature course, Master Your Money, and a mini-course for small business owners.
Her market consists of female entrepreneurs and course creators.
The biggest benefit of taking the signature course is having clear financial goals, understanding tax categorization, creating a personalized budget, forming an actionable plan for retirement savings, and gaining clarity and control over finances.
After hearing the same story from biz friends about being outwardly successful but failing in financial goals, she got into her market.
She decided to create an online course as suggested by her clients, despite initial doubt about her reach or audience, to make it a success.
The course consists mainly of videos, text, homework prompts, and PDF guidebooks.
Traffic strategy is primarily Instagram, but also building an email list and getting started on Pinterest.
Conclusion
In conclusion, there are many types of courses people can learn from and create success in. From the more than 350 successful course creator interviews, we've highlighted 22 of the most interesting markets.
From hobbyists to marketers, professionals to entrepreneurs, lifestyle coaches to music enthusiasts – a bit of creativity and hard work goes a long way! Everyone has the opportunity to create an entire business around something they enjoy, no matter what it is. We hope this information will help you in your journey to creating a profitable course. With dedication and focus on your goals, such success can be yours too.