How Amy Lee Westervelt Started UnstoppableEmpaths.com

Our content is reader supported, which means when you buy from links you click on, we may earn a commission.
---
Who: Amy Lee Westervelt
Website: unstoppableempaths.com
Course Topic: Empath energy
Interesting Stats: $10K/month
Who are you and what course have you created?
I am a dream design coach who works with sensitive or intuitive entrepreneurs. The course I created is called Unstoppable Empaths.
What market does your online course serve?
My course serves women who are self-identified empaths or HSPS who are looking for guidance on how to navigate their unique energy to get the most out of their lives and relationships.
What's the biggest benefit of taking your course?
My students come away with a better understanding of how they "tick" and what they need to do to manage their energy in the real world.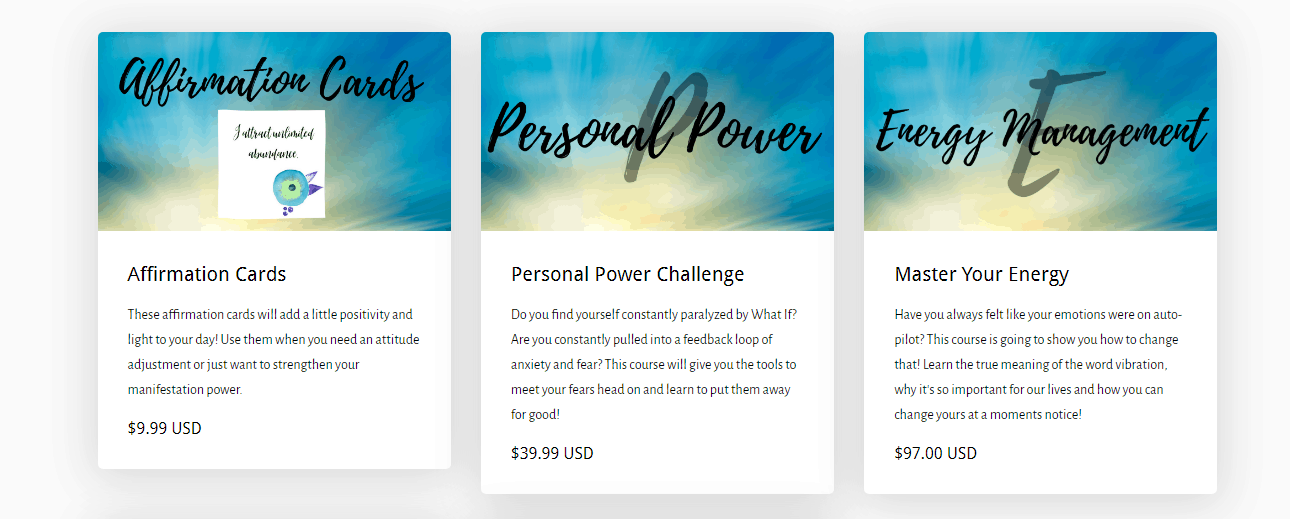 How did you get into the market?
It's actually a crazy story, but my own life coach actually turned me onto the idea of being an empath! Once I saw these specific characteristics in me, I noticed that those were also the people who most gravitated to working with me. One day I was hanging out at home when suddenly this course idea just came into my mind. An acronym that revealed itself one letter at a time. It became this course. It fit together perfectly.
Why did you decide to create an online course in the first place?
As a coach, most of the work I do is online so it made sense to create the course in a place where my clients and the world could access it.
Did you have any moments of doubt before you created/launched it?
Oh Absolutely!!!! I struggled so hard with what to include, how much to price it, whether it was worth what I was charging. I remember at the very beginning running a special for the whole thing for so cheap that it didn't feel aligned at all… but I was so scared to own the value.
If so what made you turn it around and do it anyway?
I had a breakthrough where I realized undervaluing my course would rob the students of their true transformation. If they thought it was free or cheap they would also put low energy into the work and perhaps not follow through. Making time and monetary investment helped tremendously in the outcomes my students enjoyed!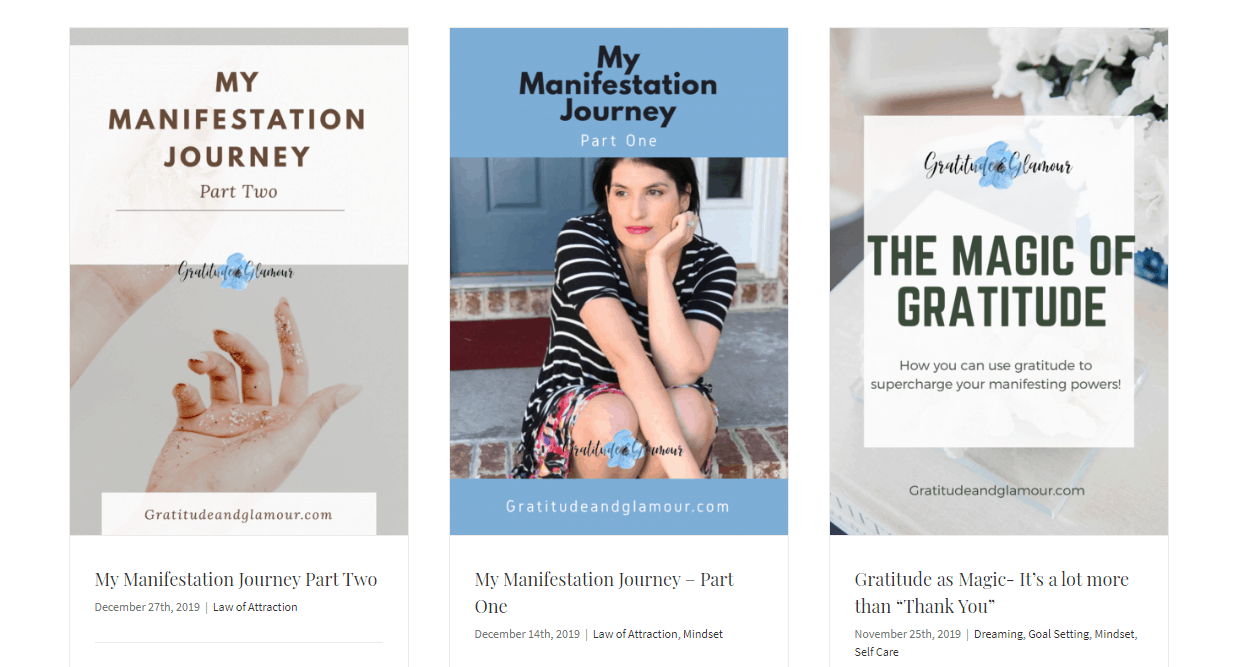 What's your online course like?
My course has lots of moving parts! I have short videos, some text, there are audio meditation files, checklists, and workbooks.
How long did it take you to create your course?
The process was actually very fast because the course basically wrote itself in some ways. I had the whole thing outlined and launched in 90 days. The way I built it was to make a Trello board and then make a list for each module I was including. I built the pieces and added them to my "map" then all I did was transfer them to the software when it was time to launch!
Tell us a little about the process of launching your course and getting your first sale(s).
This course was the first true product I released. It was 99% evergreen and it was hard for me to get comfortable with the value being good enough without me being there live. The first thing I did was tell my tiny email list it was coming, then I slowly built up the excitement to the day that I went on video to introduce it. I had a 102 fever that day but thank goodness it was a PowerPoint! I was resting my head on my shoulder as I talked through my slides. When it was over I got 3 sales. I almost died of excitement. Then I put myself to bed.
Do you have a lead magnet?
I do! It's basically the precursor of my course. It tells people what they need to know and then my course helps them implement it!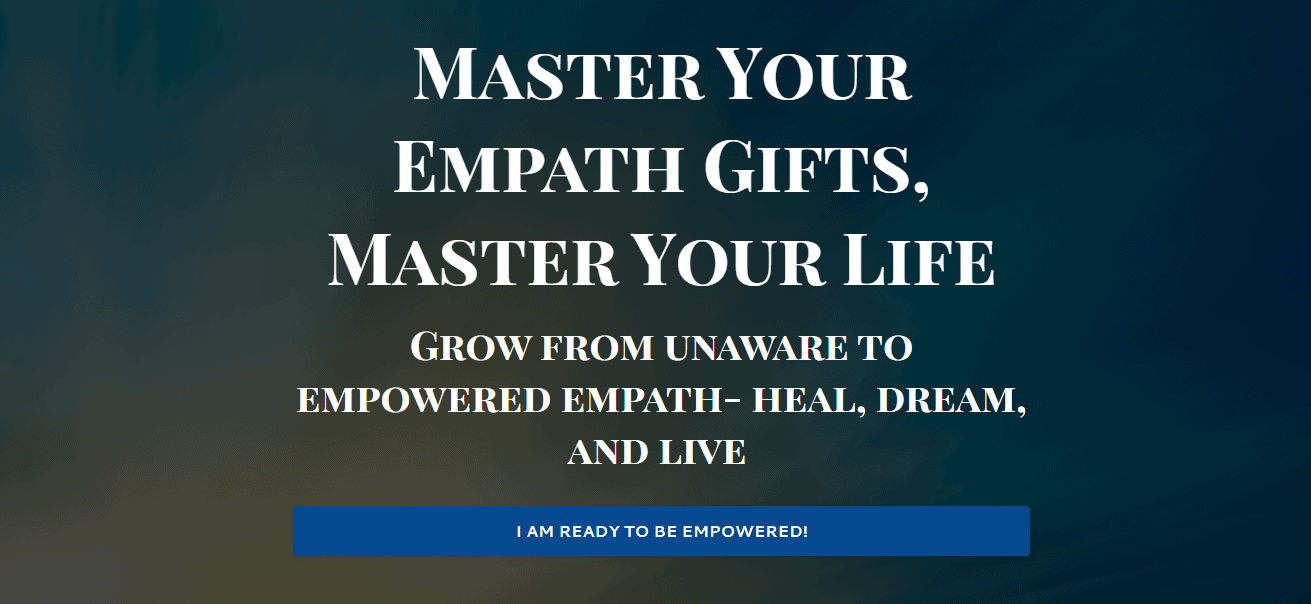 What's the traffic strategy that works best for you?
The best strategy for me has been to provide meaningful value in Facebook groups and invite folks to join my own group. - Amy Lee Westervelt
Click To Tweet
I am genuinely helping them and then they want to get to know me and my community better! It helps the trust factor immensely and allows me the opportunity to make offers in a more intimate setting.
What online course platform are you using?
Kajabi and I LOVE it! it does all the things I need it to do!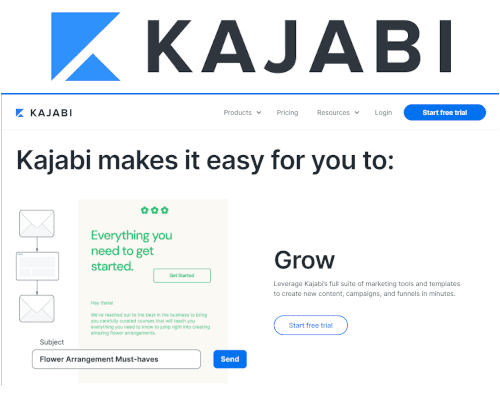 Kajabi is the All-In-One Course Platform
Kajabi is one of the top online course platforms used by successful course creators interviewed on coursemethod.com. Kajabi includes email marketing and other tools that make it easy to run your entire business from their platform.
Price Range: $149 to $399/month
Most Popular Plan: Growth Plan at $199/month
Annual Discount: Yes, take 20% off!
Free Trial: Get a 14-day free trial (credit card required)
*Our content is reader supported, which means when you buy from links you click on, we may earn a commission.
Are there any features you wish it had?
No, but I am always excited when they release new ones.
What made you decide to use your chosen platform over others?
I tried just about all the others and while WordPress was great for my website, I wasn't knowledgeable enough about the maintenance of my site and wanted a more user-friendly interface.
What other tools do you use to run your online course business?
I also use the Biz Template Babe Templates which are honestly the best investment I ever made in my business. I use Trello as aforementioned and of course, Kajabi does most of the rest!
What books or training programs have you found useful on your journey to a successful business owner that others might find valuable too?
The book that helped me the most in my business journey has been "How to Stop Worrying and Start Living" by Dale Carnegie. I am an empath and an anxious person and this book helps me stay grounded and connected to my purpose and my work. I read it every year.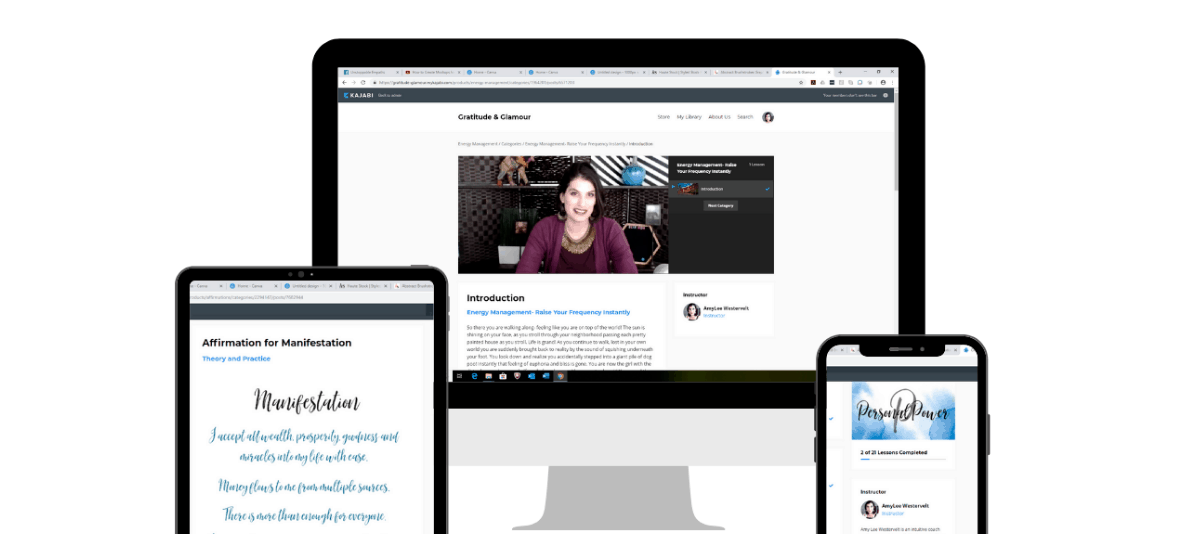 Do you have any big mistakes you've made along the way that you'd be willing to share?
Heck yes! So many mistakes. I took bad advice and made my whole course bundle an insanely inexpensive price at first. I also delegated putting the course into the platform to someone I barely knew who at the last minute left me to do 30 hours of work in about 12.
Please share some idea of revenue.
Between all of my courses and programs, I average about 10-12k in revenue a month.
Please tell us a little about what the money you've earned from your course has done for you.
Because of the revenue from my courses and programs, my husband and I are both able to homeschool our children and my husband is now a stay at home dad.
What has creating your course done for you personally?
The best thing my course has done for me has been to provide reference material to refer to for my private clients. When I know they need to work on a certain area I direct them to the corresponding module where they can tackle the limiting belief or block on their own in their own time. It's like my own little encyclopedia/toolbox.

Do you have a story of a transformation from any of your clients?
I had a client reach out to tell me that before my course she didn't realize she was allowed to have boundaries. She told me that she saw her personal sovereignty in a whole new way after finishing my course. I was so proud of her but so honored to have taken part in such a pivotal moment in her self-awareness and growth. I live for those moments.
What advice do you have for people just starting out?
Start your course because you see a need. Don't get caught up in too much filler content for your program. If a 5-minute video will provide the same transformation as a 20 minute one with a lot of filler, go for the shorter one. The buyer of today measures value by impact and not quantity.
Ask yourself what you would have wanted to know a year or 2 years ago in your own journey about this topic. That is what you include. - Amy Lee Westervelt
Click To Tweet
Learn more about Amy Lee Westervelt of unstoppableempaths.com: