How Daniel Wirtz Runs His Facilitation Courses and Launched Them for $995

Our content is reader supported, which means when you buy from links you click on, we may earn a commission.
---
Who: Daniel Wirtz
Website: facilitator.school
Course Topic: Facilitation
Interesting Stats: Lead magnet conversation rate of almost 25%
Who are you and what course have you created?
Hi, I'm Daniel. A designer, developer, and facilitator of sorts. I'm on half of the Facilitator School, a learning platform around facilitation. On that platform, we teach a facilitation course, which we run 2-3 times per year as a cohort-based course.
What market does your online course serve?
The course is targeted at professionals who either A) find themselves in a lot of meetings or B) have to run many meetings and workshops. With the course, we want to help these professionals dramatically improve their meetings and workshops by learning and applying facilitation skills.
Since the course is fully digital, we see that the participants have diverse backgrounds. Some could be working in a tech company, others in a Non-Profit organization, or even in public organizations such as government institutions.
What's the biggest benefit of taking your course?
Compared to other courses, our course has a vital "live" element. Since it's a cohort-based course, participants go through it together. That creates vital energy and enthusiasm in the course, which is one of the most significant benefits.
Because of that aspect, we, for example, have a lot of interaction between participants.  How did you get into the market?
Before we built the course, our business model primarily offered facilitation services. We always thought about and discussed creating a course but had trouble finding time for it. Then one day, one of our clients approached us with the request to run a facilitation training for a larger group. So we used that opportunity to build the first version of the course while getting paid by a company. And since we wanted to use the content long-term, the company also benefited. That made it a great win-win situation.
Why did you decide to create an online course in the first place?
As I mentioned, we have been offering services for a long time. And doing so, we realized that providing services for hourly or daily rates creates a very volatile revenue stream. So we planned to take actions that move us more toward "productized services" and, eventually, digital products.
Creating a course seemed fitting since we had the audience for it and the right skill set to be able to create and produce a course. (e.g., the videos).

Did you have any moments of doubt before you created/launched it?
Yes, of course! I think uncertainty is always a part of it.
The big struggle at the start was getting people to sign up and commit to it. We quickly realized that building the course and creating a fancy landing page wasn't enough. To convince people, we needed to interact with them more often through email newsletters, course demos, or on social media. But at the start, we didn't have any of these runnings, making the first steps challenging. But we eventually made it.
If so what made you turn it around and do it anyway?
What excited us most is that a lot of things about a course are "evergreen." So you create them once, and then you can reuse them. (e.g., marketing material, presentation slides, etc.) So we know that eventually, we could build on the content we already created and become much more efficient in marketing and delivering the course. That prospect kept us going.
What's your online course like?
As I mentioned, it's a cohort-based course. That means a group of people starts and completes the training simultaneously.
The course itself is structured into four weekly modules. We split the theory into video lessons for each module and practiced with the group in a two-hour live session.
All of that takes place in our community, which we host with the community platform Circle.so.
How long did it take you to create your course?
We took a lean approach to create the course. Once we got an initial client with a large group, we created the course while going through it with them. That was possible because we delivered the course in weekly modules instead of everything at once. So it took us in total, maybe eight weeks, to create and deliver the system. The upside of that approach is that we could adjust the course on the spot on new insights we made and questions we got. The downside was that this approach is a bit more stressful since there is a clear deadline you need to fulfill.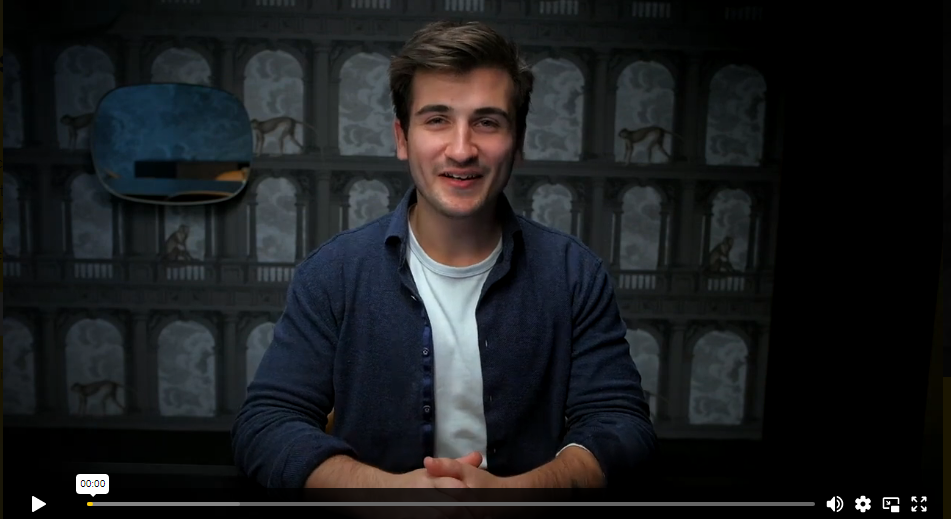 Tell us a little about the process of launching your course and getting your first sale(s).
After we delivered the course to the corporate client, we went ahead and created a new brand (Facilitator School) and also the first landing page for the system. At the time, we were inspired by courses from Tiago Forte and David Perell. We took some inspiration from there to make a quick decision on our email marketing and landing page design approach.
Once we had that, we focused on creating buzz around the course. We primarily relied on LinkedIn for this. We experimented with small events and video content. Later we learned that social proof (e.g, people sharing their certificates) is also a great way to grow. But that is something you don't have at the beginning.
Do you have a lead magnet?
Yes, we have a Course Booklet for individuals and organizations interested in the course. It's working pretty well for us at the moment.
The course booklet is the only popup on the side (triggered after a certain scroll distance) and has a conversation rate of almost 25%. - Daniel Wirtz
Click To Tweet
So we will keep that and improve it over time.
What's the traffic strategy that works best for you?
Initially, we focused a lot on creating resources (e.g., templates) that we then shared on LinkedIn. When people showed interest in these templates, we tried to open up conversations with them or wanted to point them to our website. The course is linked from every page on the website and is easy to find. That has been working well but requires a lot of repeating work.
Currently, we are shifting towards making these resources findable on Google. To push in that direction, we relaunched an improved page version and added more content to our pages. We now see an uplift in our traffic and will continue that way.
What online course platform are you using?
We are using Circle.so to host the course.
Do you like it?
Circle just added a course feature, but it's already saving us so much time. I like their direction in making courses more social and community-driven. We are confident that we are staying with them and will also move in that direction in the future.

Are there any features you wish it had?
Nothing that I can think of right now!
What made you decide to use your chosen platform over others?
Circle makes it easy for others to interact with the course material. (e.g., through comments on videos or events). That makes the whole experience very social. Since we ran the entire course digitally, this was very important to us.
What other tools do you use to run your online course business?
I use the following tools:
That's more or less it!
What books or training programs have you found useful on your journey to a successful business owner that others might find valuable too?
We didn't find a lot of valuable advice in books or training. Our approach was to seek out successful course creators with similar businesses but different topics. And then, we tried to understand better how they approached it and what learnings they had already made. Most of that knowledge came through Twitter or Podcasts.
Please share some idea of revenue.
In the last cohort, we had a revenue of 31000€ with 27 participants. We currently offer two course plans: Essential for 995€ and Pro for 1450€. So since there is a mix between the two, the number is uneven. And on top of that, we also offer a very generous facilitation scholarship program for anyone who was trouble financing the course.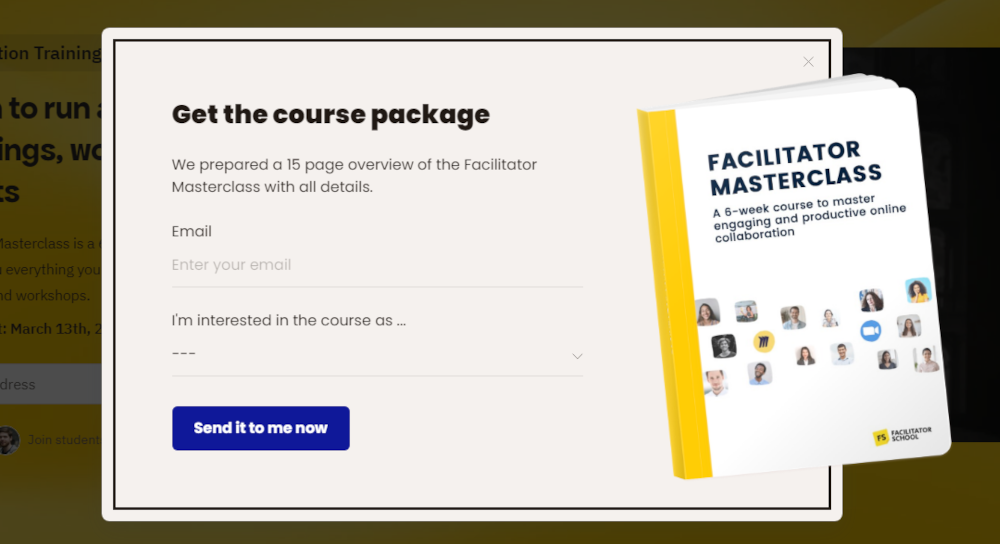 Please tell us a little about what the money you've earned from your course has done for you.
31.000€ might sound like a lot for someone from the outside, but you have to consider how much time goes into the courses. We are not yet at the stage where everything is systemized and still have to invest some time into getting the cohort full and then delivering it. So we consider that at the moment as "Ramen Profitability."
But to be concrete about some wins for us: With the course's revenue, we could put down a lot of our service work. So our day-to-day work is much calmer now, with few meetings and much making time. We are also in a small office after two years of working from home. So that's also great!
What has creating your course done for you personally?
What's impressive about creating a course is how much you will learn. - Daniel Wirtz
Click To Tweet
It's common folk wisdom that you have to understand something well before being able to teach it. So once you get into that teacher's perspective (e.g., doing research, putting material together), you will also take away a lot for your personal development. This was certainly the case for us.
Do you have a story of a transformation from any of your clients?
Oh yes! In an earlier question, I said we did our first cohort with a corporate client. After the group finished the course, they created their internal facilitator team. This team was then available to request more extensive workshops or meeting challenges through the company.
So far, this group has facilitated over 50 workshops and received much recognition from within the company. Incredibly, we were able to help them create such a long-lasting impact.
And actually, we will train the second round of facilitators for that same company in early February next year. So good business for us, but at the same time, we feel we are also adding a lot of value.
What advice do you have for people just starting out?
It's easy to fall into the trap of focusing too much on the product (in our case, the course). But we learned over the years that building is much more critical. So I recommend you focus on building an audience and collecting emails from people before publishing the course. That way, time is on your side, and you can start with a smashing success.
Learn more about Daniel Wirtz of facilitator.school: