How Rachel Mitchell Earned $75,000 in Two Years by Helping Tired Parents Get Some Sleep
Our content is reader supported, which means when you buy from links you click on, we may earn a commission.
---
Who: Rachel Mitchell
Website: mysweetsleeper.com
Course Topic: Pediatric Sleep
Interesting Stats: 500 email subscribers to 2000 almost overnight from giveaways
Who are you and what course have you created?
Rachel Mitchell is the founder of My Sweet Sleeper, a certified Pediatric & Maternity Sleep Consultant, former night nanny, and mom of six (plus one on the way!). We launched our sleep course via Teachable after months and months of filming and editing. We then published on our website with links to purchase and did a big push to our email lists and on social media.
What market does your online course serve?
Pediatric sleep and parenting.  We offer courses for parents with babies 0-5 years old which teach you exactly how to help your child get better sleep. Within each course, there are five video-based modules and a 50+ page downloadable booklet. It walks parents step-by-step through the process of helping their child sleep.
What's the biggest benefit of taking your course?
When parents aren't sleeping, it affects every area of their life and their relationships. That includes their careers, their emotions, and their livelihood. After parents take this course and are given the tools to help their children sleep, they ultimately get the sleep they need. This is extremely important for all of us. Parents are constantly sharing how much these courses have changed their lives. They're grateful to have their nights back.
How did you get into the market?
Our online classes serve tired parents and children. For nearly six years our business was a service-based business only. We offered only one-on-one consultations.
I realized that not only was this model not scalable as a business. And that we were also limited in the number of families we could reach. That's when we decided to offer classes.
Now we offer both one-on-one services and online classes. This has scaled our business 3X and increased the number of families we can serve by thousands.
Why did you decide to create an online course in the first place?
Online courses are one of the most effective ways to earn residual income. After putting in the initial work and continuing to talk about and promote your classes, you can start making money in your sleep, on vacation, etc. - Rachel…
Click To Tweet
When you have a service-based business, your time becomes the product. You only have so much of that. But when you create classes, there is no limit to how many people you can reach, and how big you can scale, as long as you keep promoting it.
Did you have any moments of doubt before you created/launched it?
I definitely had doubts and feelings of inadequacy. I worried that I would be awkward on camera or that people wouldn't take me seriously. And that my competition would prevent our courses from being successful.
If so what made you turn it around and do it anyway?
Just like anything in life, taking risks is scary and this was no exception. I knew the content I was providing was going to help families no matter what. Even if we only sold 1 course and helped 1 family it was worth it!
What's your online course like?
It is primarily videos (about 5 videos per course) with a text booklet of about 50+ pages.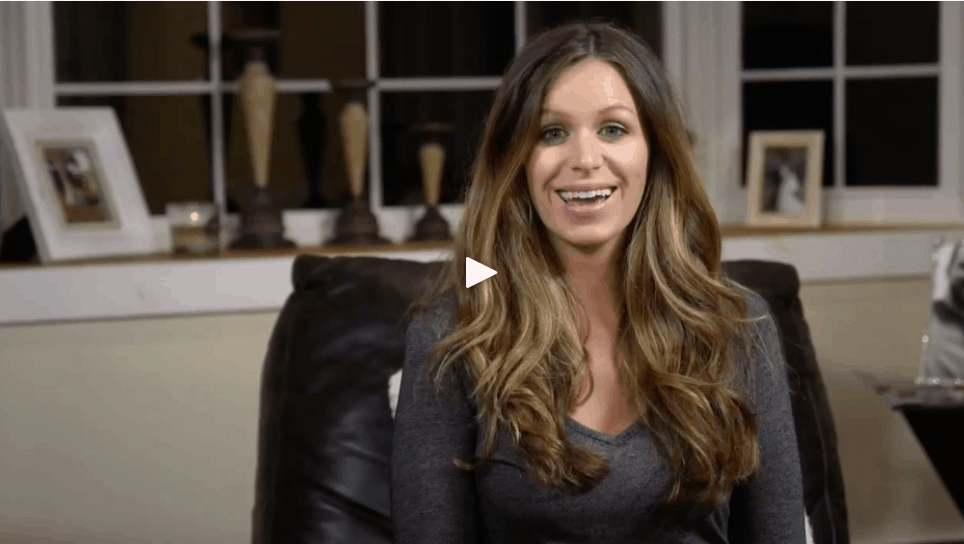 How long did it take you to create your course?
I created our courses one by one. Each course took about 2 months to write and refine, and another 2 months to film and edit. We created our first course in 2018 and launched our most recent course this year. So it has also taken years to complete all of the courses that we have had the goal of creating.
Tell us a little about the process of launching your course and getting your first sale(s).
In my mind, I thought that as soon as we launched our first course (the newborn sleep course), people would just immediately purchase the course and it would gain momentum on its own. I was so wrong.
I realized that I had to (and still have to) talk about the course A LOT in order to increase sales. Looking back I should have had a much more effective marketing strategy (or really just a marketing strategy in general).
During our first launch, we made about $5,000. To date, we have made close to $75,000 on our courses in a little under two years.
Do you have a lead magnet?
We don't have a free offering per se, but we do provide a free quiz on our site that helps parents determine their child's sleep profile. Then it recommends the course that best fits their needs and their child's background.

What's the traffic strategy that works best for you?
I personally write a lot of content for other sites and offer discount codes for other communities in order to bring awareness and traffic to our site and to our courses. We also use social media quite a bit to continuously point our audience in the direction of our courses as well as our emails that get sent out bi-weekly. These avenues have worked well for us, but we are always looking for different ways to increase traffic and point people back to our site.
What online course platform are you using?
We currently use Teachable.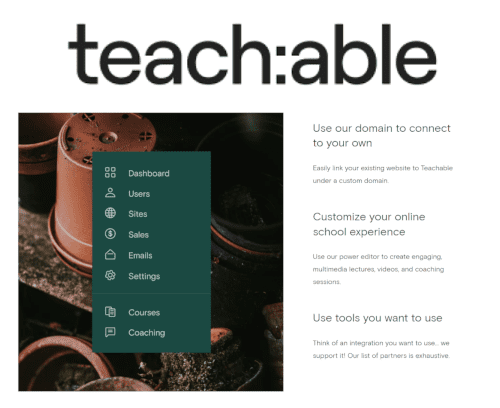 Check Out Teachable
Teachable is one of the top online course platforms used by successful course creators interviewed on coursemethod.com. It is easy to set up and build your site pages, and the course area looks great. 
Price Range: $0 (+ transaction fees) to $299/month
Most Popular Plan: Pro Plan at $119/month
Annual Discount: Yes, take 17% off!
Free Trial: Try out Teachable's core features for free
*Our content is reader supported, which means when you buy from links you click on, we may earn a commission.
Do you like it?
Yes, it's been great.  It's user-friendly, but our monthly subscription to Teachable is probably our highest expense in addition to the credit card processing fees. There are also some glitches with their system that can be a bit frustrating. I suppose that's how it is with any system.
Are there any features you wish it had?
Teachable isn't the best platform for running multiple programs at a time and often has glitches. It is great for our sleep courses but the students in our training program often have trouble accessing content. They can get stuck in certain sections because of issues within the system.
I also don't love that it doesn't let students see their quiz answers after they have completed them. This doesn't affect parents taking the sleep courses since quizzes are not a part of those courses.
What made you decide to use your chosen platform over others?
I chose Teachable because it seemed like the most user-friendly platform and the most cost-efficient at the time. I also had several friends and colleagues that had used it and were able to give me pointers which helped quite a bit.

What other tools do you use to run your online course business?
Soooo many spreadsheets. We tend to be a little Excel and Google Docs crazy, but it gets the job done!
A few other platforms that are must-haves for our organization are Trello (for organization), FreshBooks (for accounting), and Hubspot (as our CRM system).
We are also always looking for new systems and tools to stay organized and keep connected in these times.
Do you have any big mistakes you've made along the way that you'd be willing to share?
I should have taken more time to write out the first course. Honestly, I put it together so quickly that after we did the shoot, I realized that I missed a lot of things I meant to include. Since then I've re-recorded most of those videos.
I've also realized that because I am so passionate about the topics we are discussing I can end up losing people by getting too deep into the science of sleep, forgetting that tired parents need simple and concise tips. I have gone back and re-watched the courses many times and I continue to add to them and re-film when needed to make sure I am offering the best possible product.
But my biggest mistake of all was not having a marketing plan for our first launch as mentioned previously. I learned SO much from the failure of our first launch when it took almost three weeks before one single person bought the course. And I should have known better having majored and worked in marketing for a very long time!
Please share some idea of revenue.
Our courses run about $50-$55 now but when we first launched were closer to $35-$40 so we were pretty happy with $5,000 at the time. But it is pretty exciting to see that number constantly growing. To date, we have made close to $75,000 on our courses in a little under two years.
Please tell us a little about what the money you've earned from your course has done for you.
Oh gosh, it has lifted such a burden. There was a time that I had so many clients I couldn't even keep them straight, which is never the type of service that I want to offer.
I am so much less stressed personally now that we are able to provide this offering to parents and I can spend more time with my own family without constantly having to check my phone which was the entire reason I started this business in the first place!

In addition to revenue are there any numbers you would like to share?
We went from having just 500 email subscribers to 2000 almost overnight by participating in giveaways in which our audience entered their email addresses. We then went from 2000 to 3000 subscribers in a couple of weeks by adding a free quiz feature on our website that allows parents to enter their information and receive a free assessment of their child's sleep profile.
What has creating your course done for you personally?
I have definitely gained more confidence but also more energy and time! For so long one-on-one consultations were our only offering and I was conducting so many consultations per week even to the point that I was mixing clients up. Creating courses has allowed us to scale our business in a completely new way and has freed up my time so that I don't have to completely fill my calendar with calls in order to bring in revenue. And now that I have created three classes (soon to be four), I feel much more confident in my ability to deliver content and information to our audience.
Do you have a story of a transformation from any of your clients?
There is a parent that reached out to me recently in tears who was dealing with postpartum depression and the level of sleep deprivation she was experiencing was making it so much worse. She had taken other programs and even worked with other sleep consultants one on one and still felt confused and lost. She shared with me that she felt a dark cloud was constantly over her, she dreaded nights, she dreaded waking up, and she constantly felt guilty for not enjoying time with her baby because she was so exhausted and depleted.
But when she took our program in her words, she said "I literally feel like me again; like I finally have my life back, and a cloud has been lifted". She was sleeping again because her baby was sleeping, her postpartum depression had improved, and ultimately, she felt healthier mentally and physically. She and I have now become friends and she actually ended up enrolling in our sleep consultant certification program to help other families and specifically women dealing with postpartum depression.
When I hear these stories, I am reminded of how important this work is. Sleep is not a luxury; sleep is something that we cannot survive without and affects every area of our life. And when babies aren't sleeping, parents aren't sleeping. As a mother myself, I remember thinking I would never sleep again and that I just had to accept this was my new normal. And so many other parents share these same thoughts, but my mission is to educate and encourage parents through this journey so they can find that joy in parenting again instead of feeling overwhelmed and weary.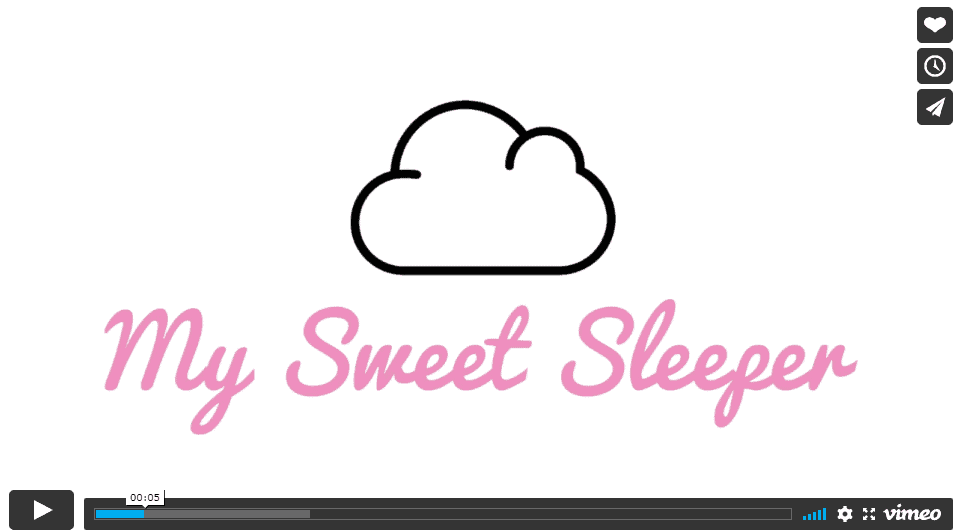 What advice do you have for people just starting out?
Your course isn't perfect, launch it anyway. You could spend years creating the "perfect" course. Then find out that there will be people who don't like it or don't find it helpful. I will never forget the first time someone asked for a refund. I felt like a complete failure. People are going to give you feedback, both constructive and not so constructive, and you will need to constantly refine and edit your course. So, don't worry about it being perfect because you are going to need to change it along the way. Should you take your time and make sure you have a quality product? Absolutely!  But just understand that once you launch you will realize areas you missed. That includes things you can improve and ways to make it better.
On that same note, expect that there will be people who simply don't find any value in your course and that is ok. Give them the refund and move on.
For every one person that thought your course was terrible, you will have hundreds that found it helpful. Those hundreds are the ones that will keep you going. - Rachel Mitchell
Click To Tweet
Learn more about Rachel Mitchell of mysweetsleeper.com: