Professional Storyboard Masterclass Launch with Mr. Mo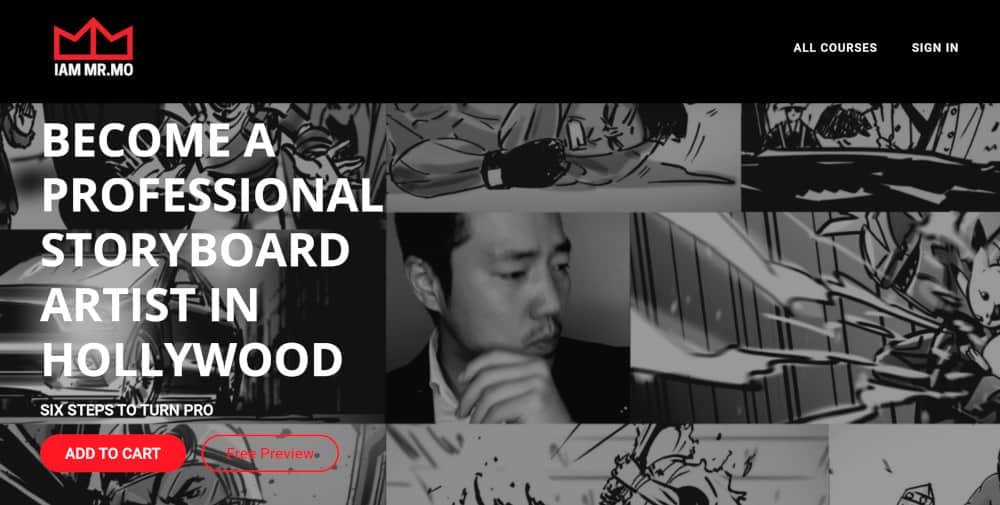 Our content is reader supported, which means when you buy from links you click on, we may earn a commission.
---
Who: Jeong Mo Yang (A.K.A Mr. Mo)
Website: iammrmo.com
Course Topic: Storyboarding
Revenue Stats: $12,000 + launch
Who are you and what course did you create?
My real name is Jeong Mo Yang, but my pen name is Mr. Mo. I run iammrmo.com which offers tips and courses on becoming a professional storyboard artist. My main course is called the Storyboard Masterclass.
The course is for aspiring Storyboard Artists who want to work in the entertainment industry. The course teaches all the FUNDAMENTALS you need to become an efficient storyboard artist, plus it shows you a proven way to break into the entertainment industry.
What's the biggest benefit of taking your course?
This course was designed with one intention in mind: Transformation. I didn't want to create another course that teaches art fundamentals only, but one that also shows you how to break into the entertainment business and become a professional storyboard artist once and for all.
How did you get into storyboarding?
The creation of this course was very organic. Working in the entertainment industry for more than +12 years, I had more and more random people come up to me for guidance and help.
Although I appreciated their humble mindset of asking questions, I didn't have the time to answer them all. So instead, I decided to create an online course that shares everything I've learned during my 12+ years in the entertainment industry to guide them and help them on their artistic journey.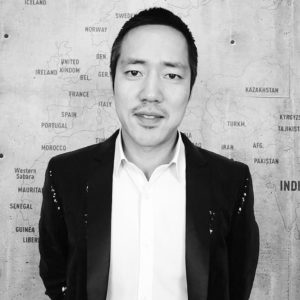 Why did you decide to create an online course in the first place?
I wanted to help all aspiring artists around the world and creating an online course allowed me to do just that. Now, I can be accessible to anyone that wants to learn from me by the simple click of a mouse, anywhere in the world, at any time of the day.
Did you have any moments of doubt before you created & launched your course?
I believe doubt and fear is the doorway to any new adventure. - Jeong Mo Yang
Click To Tweet
So I consider it normal to feel those emotions. In fact, when I don't face any of those emotions, it might very well mean that I'm not growing and learning.
What made you turn around and do it anyway?
I think to have a clear end goal, plus the ability to visualize it every day gives you the courage and faith to push forward in spite of doubt and fear. Plus, once you take action, the volume of doubt and fear lowers dramatically.
What's your online course like?
The Storyboard Masterclass is 99% video with some text, homework, and downloadable goodies.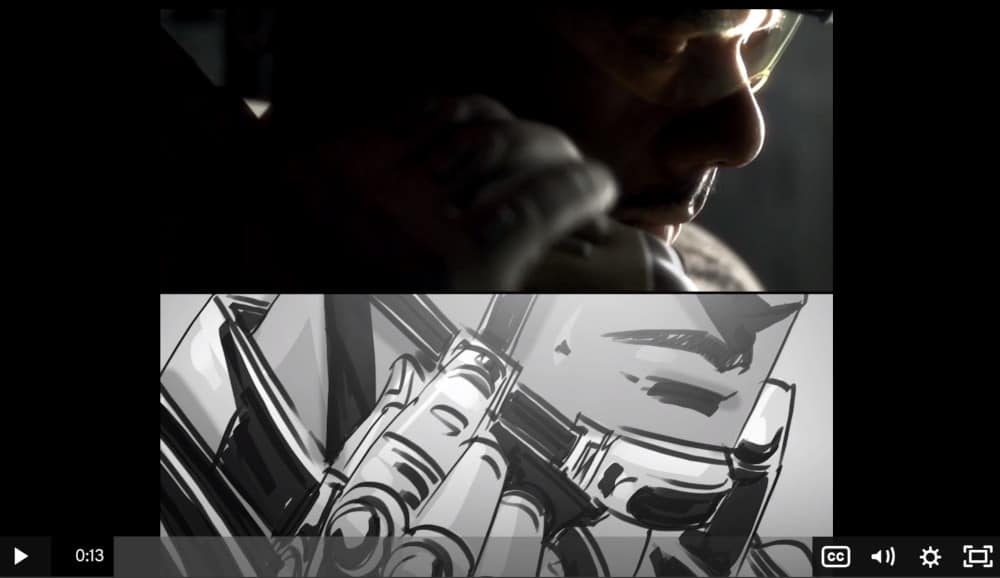 How long did it take you to create your course?
I like to say that the course creation officially started on March 23, 2019, and it was finished on July 8, 2019. So it took me a little over three months from start to finish.
The process I used to create this course was to keep myself accountable to people around me to do the work. So on March 23, I went to a Thinkific Meetup held in Los Angeles, and I promised to the people from Thinkific that I was going to create an online storyboard course.
Keeping yourself accountable and giving yourself one option does wonders.
Tell us a little about the process of launching your course and getting your first sale(s).
Following the advice from the good people from Thinkific, I did a pre-sale to test the market. But even before the pre-sale, I started to warm up my followers on Instagram about the possibility of a Storyboard Course using Instagram Story. I asked questions, took votes, and used the tools on Instagram Story to interact with my followers, so when the pre-sale launched on May 6, my followers were ready to purchase the course.
My intention for building Instagram was genuinely to share my artworks and connect with fans, but I experienced first hand the power of social media and building a relationship with fans directly when you have a good product to offer. I think it is a win-win because your fans get early access to your products, and you get monetary compensation which allows you to keep doing what you fans love!
So especially for the pre-sale, what really counts are the relationships you've built around you. They can be your followers or people that believe in you and will promote your product for you. The power of 1000 true fans by Kevin Kelly comes to mind.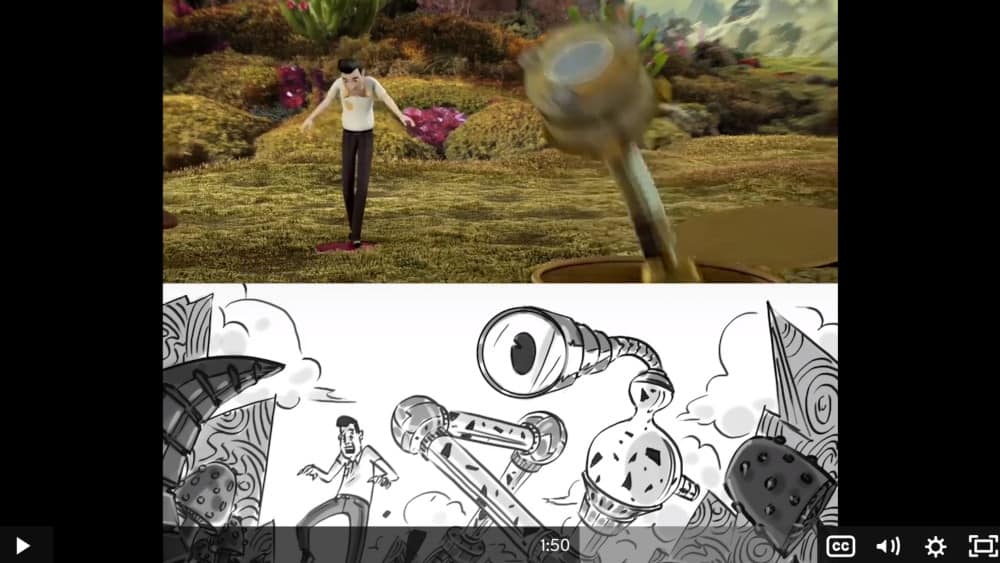 Do you have a lead magnet that is helping you sell your online course?
I offer two free videos from module 1 of my course so prospects can see the style and quality of my course. This is something I have just started so I don't have much data to share, but I have a feeling it is the right approach.
What's the traffic strategy that's working best for you?
Because I did a pre-sale within my known contacts (mostly followers on Instagram which is close to $12K) I didn't use many marketing strategies. I built awareness about the course mainly through Instagram story, then posted the pre-sale on the Instagram feed. So the takeaway of what I shared would be that building up a fan base that follows and believes in what you do can be one of the greatest marketing strategies in the long run.
So far, affiliate partnerships have worked the best, especially when the partners share similar interests and have large followings. Plus, there is something special about building a win-win business deal and a long term relationship.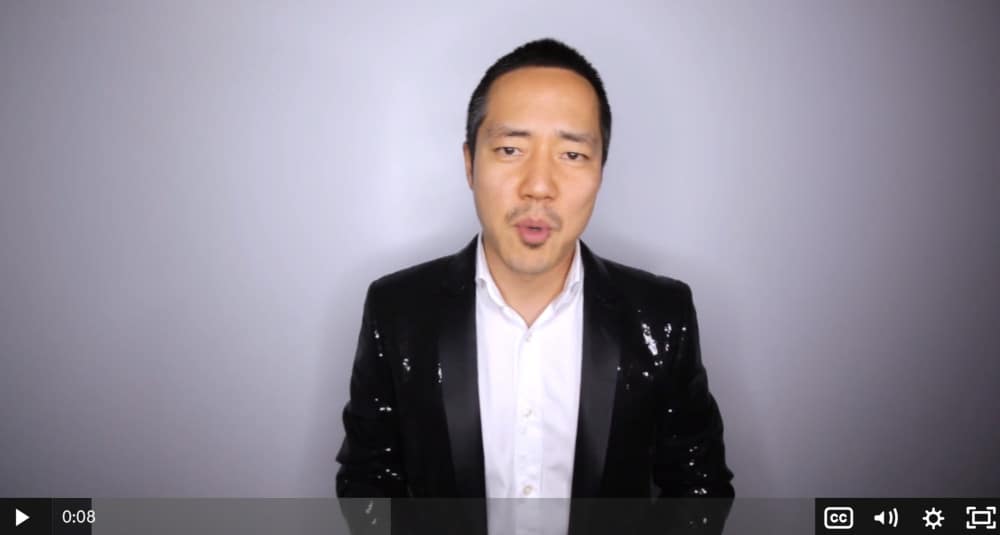 To me, life is a big web of intertwined relationships. For instance, you have your relationships with family, friends, money, health, nature, etc…
My affiliate partner in Taiwan is no exception. We became Facebook friends by taking an online self-help class many years ago. I noticed he was a teacher in Taiwan teaching After Effects, so I half-jokingly said to him to invite me over as a guest to your school to do a Storyboard workshop. He took action immediately and arranged the event.  I flew to Taiwan and had a fantastic time meeting him and all of his students.
When I created the Storyboard Online course, he became one of my biggest fans and supporters. I offered him access to the affiliate program so he could share the course with his students.
I think if you want to launch a pre-sale, it is wise to leverage all the relationships you've built prior and either offer them a great product they can't refuse or an affiliate program they are intrigued by.
Right now, I'm offering affiliate partnerships to people that have decent followers, schools, and academies. This is to maximize the efficiency of the partnership so it becomes a win-win relationship.
When it comes to building these mutually beneficial relationships, there is no secret formula. I sometimes email them cold turkey, meet them at random gatherings, or get introduced to potential partners. Again, life is a big web of relationships all intertwined. You never know who might introduce you to who.
What online course platform are you using?
I'm using Thinkific. A friend of mine recommended it to me and I love it. The course platform is great, but the people working there are even better. I'm happy with the features.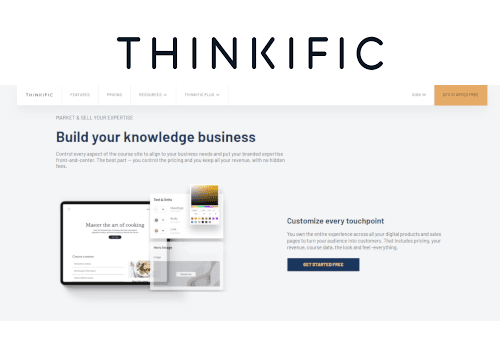 Take a Look at Thinkific!
Thinkific is the most popular online course platform used by successful course creators interviewed on coursemethod.com. It's a complete solution for creating sales pages, uploading all course content, taking payments, and more.
Price Range: Free to $499/month 
Most Popular Plan: Pro Plan at $99/month
Annual Discount: Yes, take 20% off!
Free Trial: Try out Thinkific's core features for free.
*Our content is reader supported, which means when you buy from links you click on, we may earn a commission.
What made you decide to use your chosen platform over others?
The recommendation from a friend played a big role. I like to listen to people that have walked the path and learn from them. Plus, I think Thinkific's back-end is very easy to use, allowing me to focus on the creation of the course.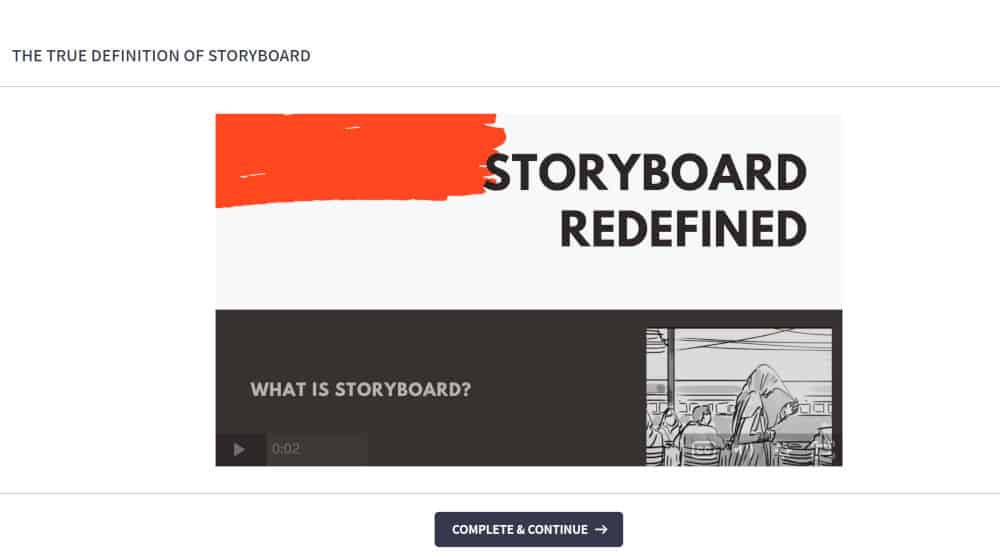 What other tools do you use to run your online course business?
I use Loom to record my screen, and Canva to create design elements.
Are you willing to share some idea of revenue?
My course is brand new so I only have a launch sales number which is $12,907. I believe once I build more long-lasting affiliate partners, this number will increase dramatically.
Would you mind telling us a little about what the money you've earned from your course has done for you?
The money earned from the launch has gone directly into the business. I purchased better equipment so I can create even better content in the future. I truly enjoy sharing what I know and love adding value to aspiring artists around the world. In the very near future, I believe this online course will generate a steady flow of income for me so I can keep drawing and keep sharing stories with the world.
What has creating your course done for you personally?
I think the beauty of doing something new lies in the person you become along the way. There is beauty is learning, growing and sharing. Plus, once you've created an online course, you've technically created a virtual version of yourself. It will teach 24/7 relentlessly, without getting tired, anywhere in the world.
Do you have a story of a transformation from any of your clients?
I've been getting personal messages from students saying they are beyond grateful to come across my course. That now they know exactly what to do in order to become a professional storyboard artist. I can say from experience that the reward of creating an online course isn't just monetary, but in the lives you touch and the joy that comes from them.
What advice do you have for people just starting out?
If you are starting out, I think running a pre-sale is wise since you can test the market. Also, having accountability partners that will make sure you do the work is beneficial. Other than that, have a clear goal, visualize it every day, and take massive action.
I wish I could provide a silver bullet type of answer, but to me, success is an organic process.
The key is to persist when all you hear are crickets, and the vision to see the end is actualized from the beginning. - Jeong Mo Yang
Click To Tweet
Therefore, if I have to choose a silver bullet, it would be passion. Because marketing strategies that might work today, might not work tomorrow. But passion never changes and gives you the fuel to find your own answer and carve your path toward success.
Learn more about Mr. Mo and his Storyboard Masterclass: