How Maria JD Sirotkina, Co-Founder of ArtHeroes.co, Is Building a Professional Development School in 3-D Art
Our content is reader supported, which means when you buy from links you click on, we may earn a commission.
---
Who are you and what course have you created?
I'm a co-founder of and online 3D art academy Art Heroes. We specialize in teaching 3D art for beginners and professionals who want to step up their careers in video games and visual effects industries. The first course that we created was about creating stylized characters (that is – cartoonish characters) in 3D.
What market does your online course serve?
We're creating educational programs specifically for current and aspiring 3D artists. We're not about taking just another hobby. Art Heroes is a professional development school. Think of it as a professional upgrade course for commercial artists.
Digital art is a huge industry, where traditional education is slowly catching up. If you want to make your career creating movies and characters like … the next Woodie or Transformer, or even Peppa Pig (shameless plug for all parents out there!) you'll be struggling to find a pathway to get to this skill level. We want to help artists to make stunning digital art and become employable.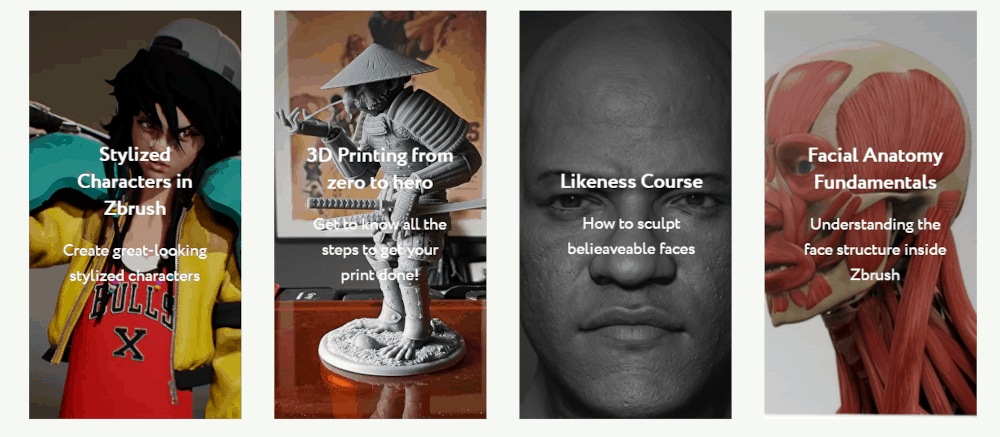 What's the biggest benefit of taking your course?
All artists who take our courses can add a new professional portfolio piece to their collection, and it's guaranteed to become their best piece to date because we provide unlimited feedback at all times.
The main benefit we see is the exact workflow behind creating a piece of digital art. Would it be a 3D print, or a digital character, or just a sculpt?
On a different note, we hear feedback from students that the biggest benefit they are getting is all about community. However, we don't put any particular effort on community building. I guess this happens naturally!
How did you get into the market?
My co-founder has been working in the industry for decades. He is an amazing artist with a following, but he's never shared his processes before. I suggested building a brand together, where I'm in charge of growth and ops, and he is covering all the art direction. Since I've been doing growth marketing and business for years before, it seemed a perfect fit and it worked out!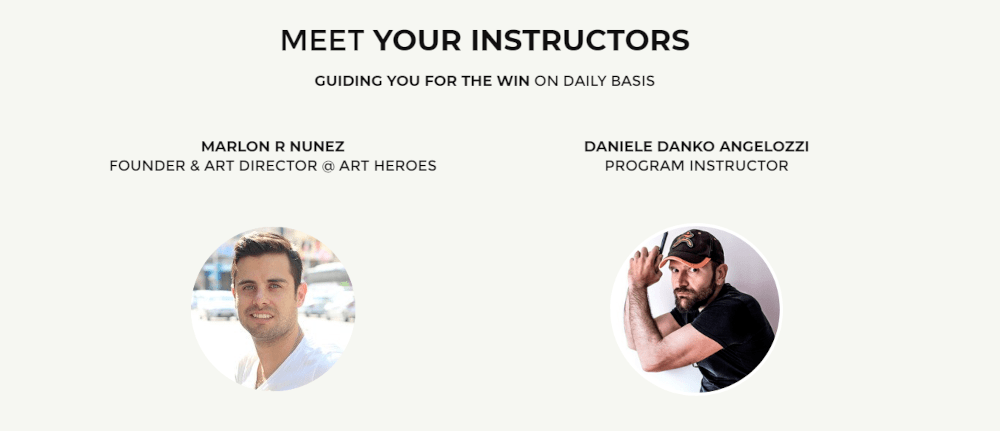 Why did you decide to create an online course in the first place?
We saw this model as the easiest way to provide value to our community and potential audience. Now we are experimenting with other formats and making our courses very different, but it is still working well.
Did you have any moments of doubt before you created/launched it?
We actually re-recorded the course 2 or 3 times to make sure the flow is easy to follow. It was not really easy. Now we work with other instructors, and they also have to re-record if something doesn't fit the best practices.
We actually didn't put any high expectations in our first program launch and did it for a "warm-up", to test all the processes and build SOPs. However, now it's our flagship product and our students totally love it.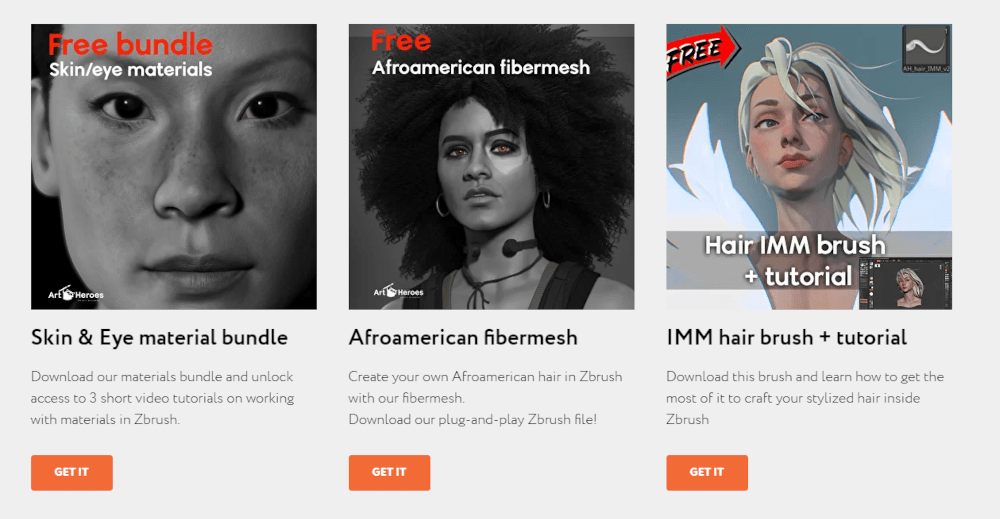 What's your online course like?
Our online programs include pre-recorded videos, community access, worksheets, and live sessions. Worksheets are detailed notes with screenshots and graphs following the videos, and live sessions are available only on some plans.
We've got additional community fun, like online meet-ups and peer-to-peer feedback, but that's optional.
How long did it take you to create your course?
It took us about 2-3 months to create the first course. It was the hardest one since it was really trailblazing. We came up with a process that works for us: starting with a plan – modules, lessons – and then started recording.
We had some "hard rules", i.e. each lesson 25 min max, and it made the process easier.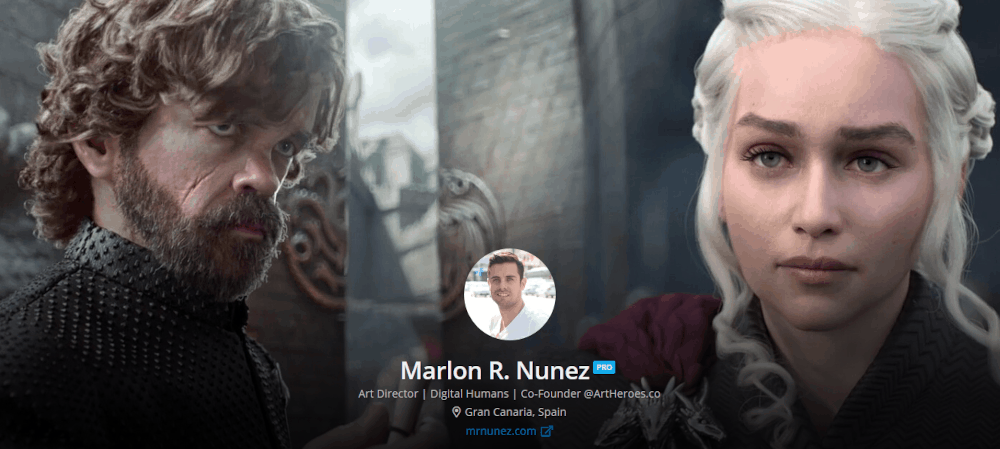 Tell us a little about the process of launching your course and getting your first sale(s).
We operate from a "value first" philosophy and believe that our students need to taste us before they trust us with their money. And here's how we implemented the "value first" approach to get our first customers.
With my co-founder, we had good knowledge of the industry. He already had the expert positioning and some following in it. This is important since it gave us as a business some authority from the start. After we had our product (and no, we could not create it "on the go", although I would agree that normally it would be a great process), we recorded a mini-course – a teaser stuffed with valuable insights. It was presented in a form of 3 mini-lessons, and we released them over the course of a week. Our new audience got to know the quality they can expect, and we secured our first sales.
Do you have a lead magnet?
We have a few lead magnets, and all of them are structured as digital downloads + video tutorials.
Some of them have several "drip" videos that are sent over a course of a few days. Others are just one download + a video.
We love adding the video, because it builds a stronger relationship between us and students, and it always gives value, too, so it's never "just another sales pitch". - Maria JD Sirotkina
Click To Tweet
What's the traffic strategy that works best for you?
We're using social to drive traffic: Facebook/Instagram ads, we run a podcast, and little by little it adds up. I'm on a mission to bring more intention to all of our social media platforms. In the beginning, we were just putting up content for the sake of doing so regularly (and it was a good shot). Now we're becoming better at our key platforms, and it pays off.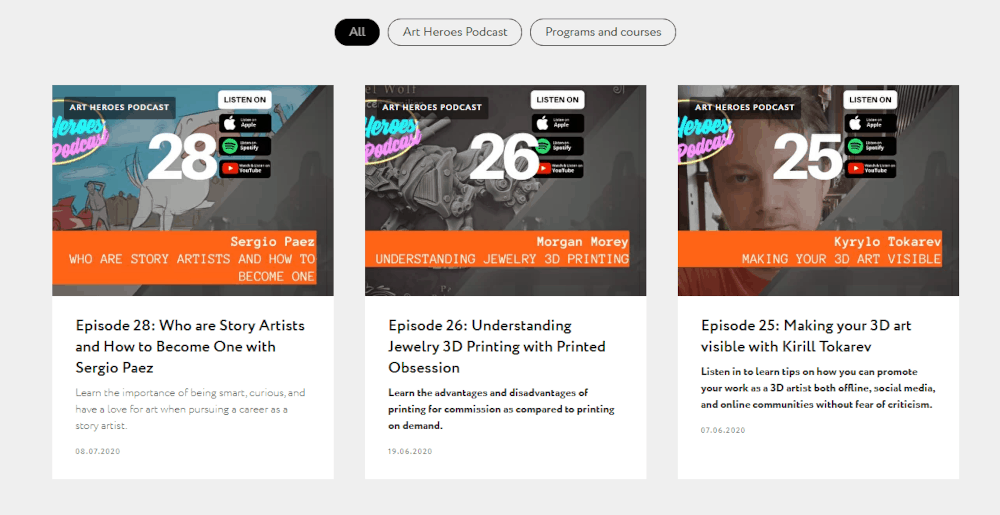 What online course platform are you using?
My online learning platform of choice is Kajabi, although we compared many!
I love it!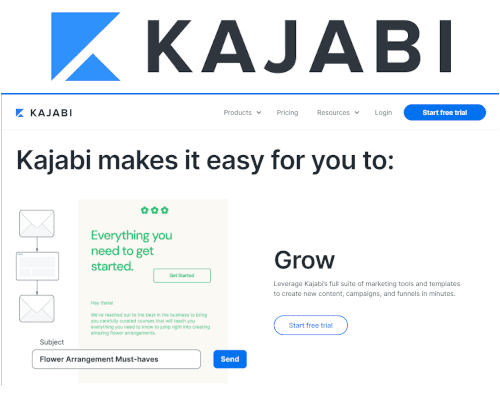 Kajabi is the All-In-One Course Platform
Kajabi is one of the top online course platforms used by successful course creators interviewed on coursemethod.com. Kajabi includes email marketing and other tools that make it easy to run your entire business from their platform.
Price Range: $149 to $399/month
Most Popular Plan: Growth Plan at $199/month
Annual Discount: Yes, take 20% off!
Free Trial: Get a 14-day free trial (credit card required)
*Our content is reader supported, which means when you buy from links you click on, we may earn a commission.
Are there any features you wish it had?
I wish it had stronger analytics, better audience segmentation, and visual automation programming.
What made you decide to use your chosen platform over others?
A fun fact about it: we first chose Kajabi because it was an all-in-one solution, and a few months later, we stopped using over half of Kajabi's native features (really).
All-in-one solutions are great, especially it's your first business and you're working on it alone.
However, if you want more control, you will probably need to start filling the gaps with other tools.
What other tools do you use to run your online course business?
As of today, my stack is huge (and I'm not hesitating to grow it further on demand!).  I love tools, they make my life easier.
So we use ConvertKit for email marketing, Typeform for the audience and student surveys, Trello for content and project management, Calendly for scheduling, stripe, PayPal and Transferwise for finances, Xero for accounting – I can keep the list going!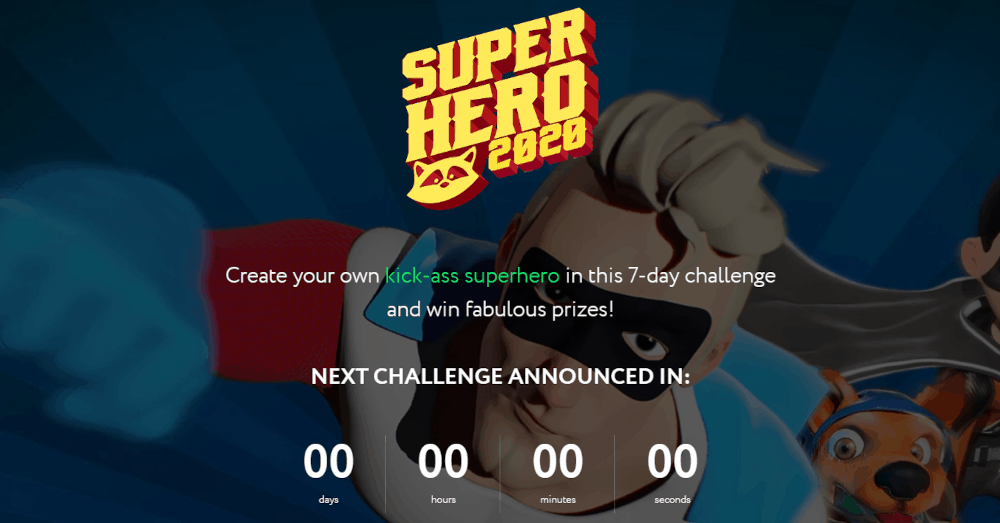 What books or training programs have you found useful on your journey to a successful business owner that others might find valuable too?
I found Jeff Walkers' launch quite helpful, as well as Russel Brunson's' "dotcom secrets". I read the latter a bit late (5 years too late, haha!). I haven't done training programs (except an MBA at a traditional business school), but that was good enough.
Do you have any big mistakes you've made along the way that you'd be willing to share?
Definitely. The main mistake is high expectations. Even when I thought I didn't have them, I did. - Maria JD Sirotkina Click To Tweet
It's really important to understand that it's a business like any other, and if you are in it long-term, get ready to work hard and see a regular business cycle: 2-3 years to stability. I see this over and over in my mastermind groups, and I'm happy about where I am comparing to others.
But my original (pre-launch) expectation was way far off. And it was disturbing.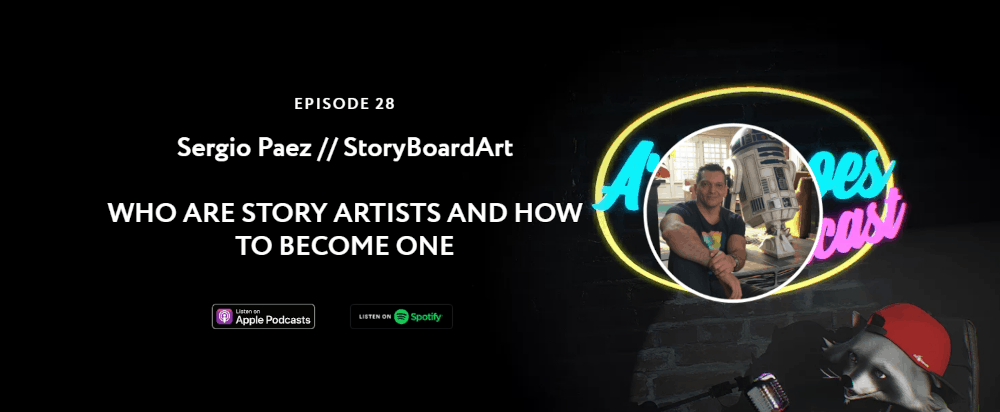 Please share some idea of revenue.
We make about 5K/month currently in revenue, although there are spikes for launches and more flat periods for other months. We're moving away from "launch mode" to keep it more sustainable.
Please tell us a little about what the money you've earned from your course has done for you.
It's great to have a reliable location-independent source of income that is not directly linked with my personal time. I'm able to plan things forward knowing for sure that I can grow and improve this business. We're moving cities, I'm paying for my children's education and it just feels great to be on the positive trend, within a very short time.
In addition to revenue are there any numbers you would like to share?
We started in September and built a 3K email list over 2-3 weeks. That was a great help. Our strategy for this was releasing a really high-quality lead magnet, almost a mini-course. It still contributes a lot to our list growth. And although now we've got about a 17K list, the numbers are not everything. Engagement is way more important!
What has creating your course done for you personally?
I'm not a course creator myself, but having served as a course producer now several times, I'm more than confident that I got myself a new profession, to say the least.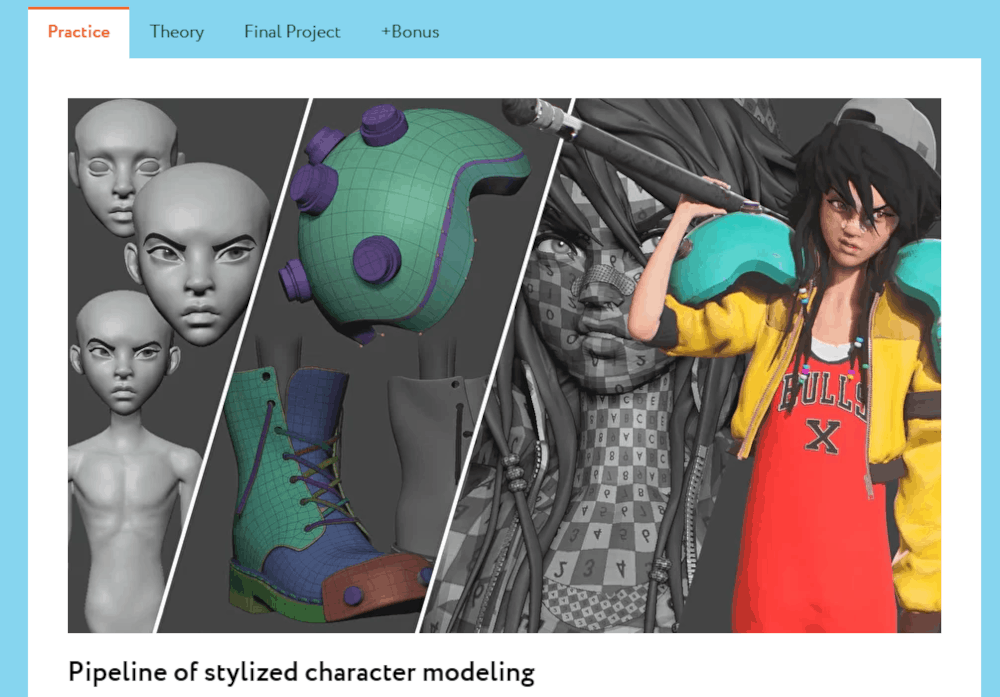 Do you have a story of a transformation from any of your clients?
One of our students has a pretty unusual transformation story. Like everyone else, he created a great piece of art by the time he graduated, and like many, he has been able to successfully get a job with it. But one thing that caught my attention while talking to him a few months after he graduated, was the fact that his time management of work assignments got so much better.
See, we give a strict timeline and we enforce it during the program. And as Alberto says – he never turned in a project late, after he did our program. Our industry operates with hard deadlines, so I'm sure it's a beautiful mindset to acquire.
What advice do you have for people just starting out?
If you don't know your audience and market well enough, make sure you pre-sell before creating the course. The "Build it and people will buy" method will never work, and you're not an exception. I had to become great at selling (but I love selling), so if you don't – you'd better get your hands dirty and embrace it!
Learn more about Maria JD Sirotkina of artheroes.co:
Business Social Media:
Personal Social Media: