How Oscar Garcia Helped a Soccer Training Company Earn $70K/Month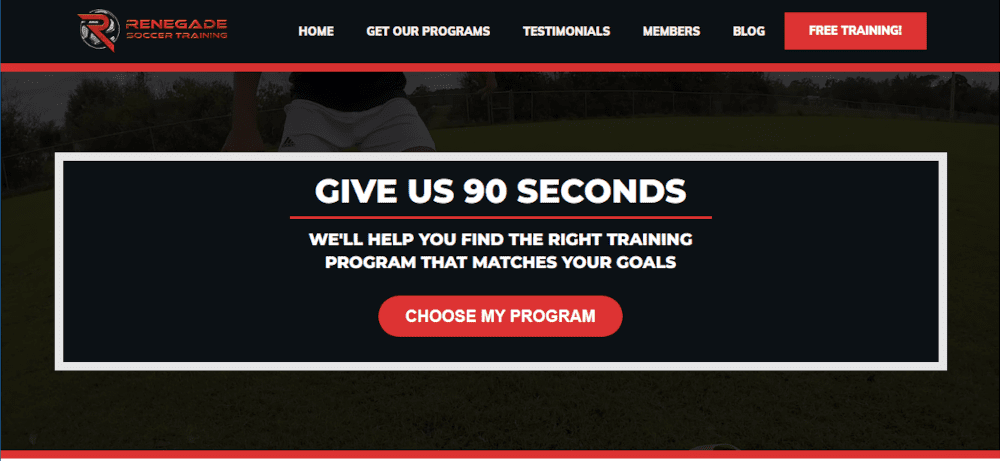 Our content is reader supported, which means when you buy from links you click on, we may earn a commission.
---
Who are you and what course have you created?
My name is Oscar Garcia and I help business owners create, run, and scale profitable paid traffic funnels. A majority of my clients are course creators with my main client being Renegade Soccer Training.
Renegade Soccer Training specializes in creating at-home training programs for soccer players, parents. and coaches.
What market does your online course serve?
Our online course serves primarily the youth soccer players in America. These are kids of all ages, some as young as 4 or 5, and can go up to those who are semi-pro. The idea is that with all these different ages, comes different levels of skills. It's pretty common to see a beginner player at practice with a player who is a bit more advanced.
Unfortunately, in the limited time window of soccer practice, the soccer coach has no way of ensuring that every player on the team has the same level of skill. It's up to the player to figure it out on their own. So most tend to go to YouTube. The problem with YouTube is that there is no system, no A to Z curriculum that produces measured results. So with our courses, or as we call them, training programs, a soccer player can train at home, in as little as 15 minutes a day, and increase their level of skill and confidence drastically.
What's the biggest benefit of taking your course?
Confidence. 100%. Thankfully, we get many testimonials from parents who are stunned at the amount of confidence their child has when they start going through the programs. It's very easy for them to do. They just log in, push play, and start training. There's no guesswork, no printouts, and the workouts are short enough to keep kids interested and engaged but long enough for them to get real results.
How did you get into the market?
The idea came from my client, JR. He had this idea of creating elite-level training programs but for players to be able to do it from home. He has been a performance coach for over 20 years and was a tri-athlete in college. For most of his life, he had to earn his way into different teams so he understood that someone could actually improve their ability and skill set. In addition to him being a teacher and having a strong background in financial analytics, he meshed it all together to create an online training program that could produce measurable results. It also helped that he loved playing soccer.
Why did you decide to create an online course in the first place?
That was the medium from the beginning. It was about being able to reach as many people and make it as available to as many people as possible. Online courses allow that. Traditionally, in the world of soccer training, most training is done at practice or at some summer camp with a high dollar price tag. There was only one major competitor at the time as well so we knew there was interest and opportunity to create a more accessible solution at a more affordable option.
Not only that but online courses allow your customers to enjoy from their phone, tablet, laptop, smart tv, etc which gave us confidence that more people would use our programs since they didn't have to go anywhere in person OR wait for a DVD in the mail. They received instant access and could begin training on any device.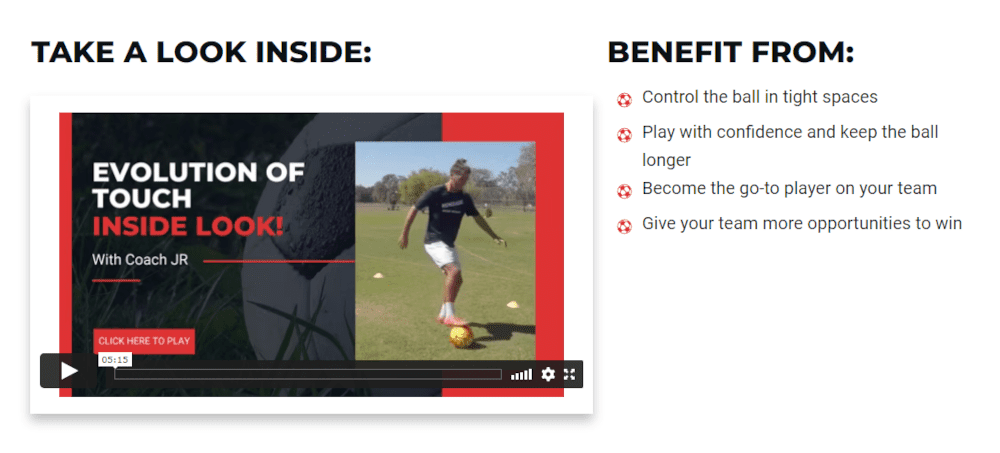 Did you have any moments of doubt before you created/launched it?
We 100% had instances of doubt even before we started but we always had this saying that kept us going, "You either have reasons or results." - Oscar Garcia
Click To Tweet
This mantra in a way helped to launch our first funnel and get us out of our own way. There was a lot of speculation before we launched but we would never really know what the actual problems were going to be until we launched.
We would never actually know what people thought about our program until we launched and they saw it. We'd never actually know what marketing angle would be the right one until we launched. We kept telling ourselves that you either have reasons or results, so we went looking for results.
What's your online course like?
It's about 99% video. We have a few downloadables that come in the form of PDF  but the majority of our content is video. Over the years our customers have determined that it's their medium of choice so we primarily focus on that.
How long did it take you to create your course?
The course we created, which was the one that really took off, probably took about a week to put together. At the time, my client JR had this really big course he had already created, however, we felt it would be a hard sell and too high of a price point to pitch to individuals who never heard of us. We also didn't want to do a whole webinar thing.
Our market was parents with limited time and so we just needed something they could easily say yes or no to. - Oscar Garcia
Click To Tweet
So we decided to create a different program. It took us a weekend to film the entire thing, a day of editing, and about three days to build the marketing funnel.
The reason it went pretty fast was because of the way my client created the program. He created about 10 different segments and we were able to mix and match to create different workouts. In the end, we decided that 10 workouts, each one getting harder than the previous, and overlaying them in a 30-day system would be the best way to produce results but also easy enough for our customers to actually do. We liked this idea because we felt the program was worth $97 but would happily sell it for $27.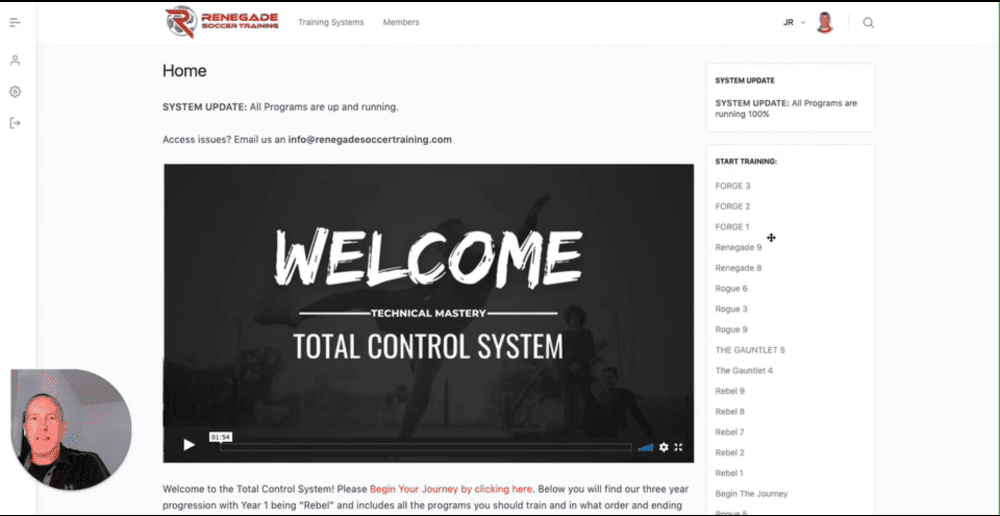 Tell us a little about the process of launching your course and getting your first sale(s).
We didn't do a big launch. What we did was a bit different. To go along with our $27 course, we wanted to advertise a free workout so that we could build our email list. What we did was take a workout from the $27 course and used that as our Freebie.
Then we ran Facebook ads. In fact, the first time we launched the funnel, the course was priced at $19… but it converted better at $27 so we went with $27.
Our funnel was simple. It was a Facebook ad going to a landing page. After they opted in, they would then see a one-time offer to get the training program for $27.
Once we realized that was converting, we added an upsell. The upsell was the original course my client created. Once we added the upsell, it made it really easy to scale – quickly.
The other thing we did was write a blog post "What Your Coach Won't Tell You…" This blog post blew up and engagement went through the roof. We used Facebook ads to advertise the blog. On the actual blog, we added several opt-in boxes – all going to the funnel I outlined above.
Advertising both the blog and the free workout together allowed us to build our email list rapidly and generate sales. After about two months of optimizing the copy, we made our first $10K.
Do you have a lead magnet?
Yes! Lead magnets are key to building your list. Like I said above, our lead magnet was a free workout.
It was simple, easy, and delivered a tremendous amount of value.
The key to getting your lead magnet to work is the conversion rate of your landing page. For a while, we struggled to get over a 5% conversion rate, and I probably did about 90 variations before I got it to a 10% conversion rate (I kid you not).
Meanwhile, we are still running ads and not making money.
It wasn't until I really focused on the language our customers were using (thanks to surveys) to finally crack the code and got our landing page to convert as high as 70%. - Oscar Garcia
Click To Tweet
Ideally, you want your landing page to convert at least 20% but if you focus on the copy … the language you are using, it's not impossible to get it way past 30% – consistently.
The lead magnet is our core marketing strategy. It gets people on our list and even if they don't buy right away, they'll buy later, of course, as long as you continue to provide value and nurture that relationship.
What's the traffic strategy that works best for you?
Here it is…
Make sure you put the Facebook pixel on your website.
Write a blog post that is a bit controversial in your market. Something that is going to get people talking or shock them a bit.
Make sure that blog post has a lot of really good value and don't forget a call to action to your lead magnet in a few places (links to your landing page)
Then advertise that blog post on Facebook to different interests in your market. Use a traffic campaign to send as many people over to your blog.
As people visit your blog, some just read, others will click and visit your landing page to check out your opt-in offer.
As they visit, they'll get pixeled which then means you can retarget them using Facebook Ads.
Create another ad campaign using a website conversion campaign objective, this time, and only show it to the people who have visited your blog but did not visit your landing page.
Additionally, create a traffic campaign and tell Facebook to show the ad only to those that visited your landing page but did not opt-in.
Run these three campaigns together. You'll have Facebook sending a bunch of people to your site, allowing them to see what you're all about and some will opt-in for more, and then you'll have Facebook sending those that didn't opt-in back to your opt-in offer.
Adding value and getting people to join your list.
This by far is the best Facebook Ad strategy we have seen work.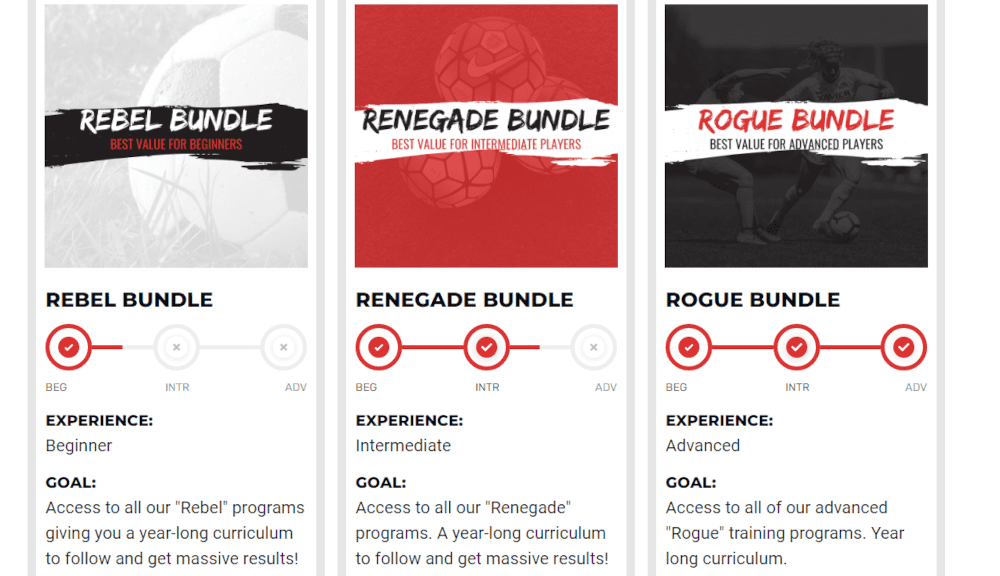 What online course platform are you using?
For a few years now we've been using LearnDash to run our courses. We use LearnDash in combination with BuddyBoss to give our courses a more social vibe. This is helpful in creating courses that are engaging and have a higher completion rate than the norm.
It's also fun to see players cheering each other on.
The fact that LearnDash runs off of WordPress allows us to also integrate a lot of other third-party tools such as GamiPress for the leaderboard and the ability to have entire "teams" join.
Do you like it?
Yeah, we love it. It is simple enough to use and with BuddyBoss, it makes everything really easy as there are tutorials for literally everything and anything. Plus the support team is really great. Buddyboss just came out with the option to turn your learning site into an app which has really excited us and we are in the next phase of that development right now.
Are there any features you wish it had?
A native video hosting feature would be really great along with the functionality to allow members to download videos – similar to how Netflix allows you to download movies for offline play but you don't actually get the downloadable file. Something like that would be really beneficial.
What made you decide to use your chosen platform over others?
LearnDash was just the most trusted at the time. Plus the cost savings was massive compared to other software and services, in addition to the control and ease of use. There are a lot of all-in-one programs that are great when you're starting but get limited when you want to do certain things as you scale.
We also wanted more control over how our membership area looked. The customer experience is very important to us and some platforms did not allow us the ability to change the style as we wanted or have features that we deemed were important – specifically gamification. Having badges, awards, leaderboards – it's all about making it fun but actually facilitates in producing results.
What other tools do you use to run your online course business?
Here is where we tend to lose a lot of people haha. We are generally not fans of the all in ones so we do use a few different software to operate. Our main website is built on WordPress and uses ThriveThemes to build pages and funnels.
ThriveThemes is just a great company and really helps make your website conversion focused. It has so many tools to help get more people into your list that it's simply a no-brainer. It's not perfect, but it's awesome. We use ActiveCampaign to manage our email list, create automations, and so much more… really a crucial part in scaling and we use it to control course access in conjunction with Memberium.
All of our content is housed on a WordPress site built on the BuddyBoss framework and integrated with LearnDash. We then use ThriveCart for order processing and for customers to be able to update billing, cancel or upgrade memberships, etc.  Lastly, we currently use Vimeo to host our videos.
Yes, this might seem like a lot, however, this tech stack gives us the flexibility to run the business as we like and provide a customer experience that is second to none in our market. They all integrate and play nice together so there is no need for workarounds and it all works.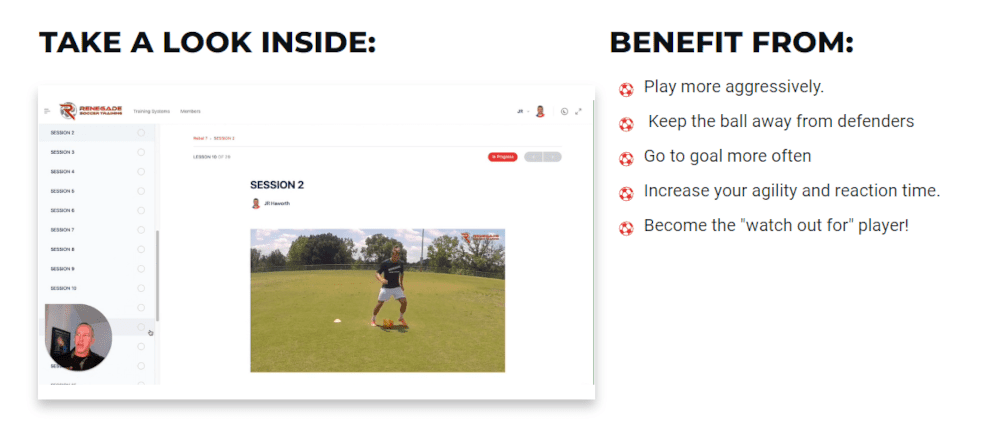 What books or training programs have you found useful on your journey to a successful business owner that others might find valuable too?
As far as books, my number #1 recommendation would be to read "Ask" by Ryan Levesque. This is a great book that gives you a system to better understand your customer. This helped us crack the 30% landing page conversion rate and go way beyond that. The other book that is really helpful is Dot Com Secrets.
I would also recommend following the good folks over at AdSkills to learn how to drive traffic with Facebook and Google.
Do you have any big mistakes you've made along the way that you'd be willing to share?
Sure thing… not afraid to say that for Membership, we went about it all wrong.
We've been doing this for about 6 years now and so we've developed more programs over the years. About two years ago we thought about offering all of our training programs under a sort of membership called the All-Access Pass. The idea is that someone, for a low monthly fee, could get access to all of our training programs.
We figured it would make it way more accessible to even more people, plus that recurring revenue – what's not too like?
We had put it in our heads that we would be able to get 10,000 people to pay $19 / month and we were excited to have that amount coming into the bank month over month.
Didn't really work out that way.
We didn't price ourselves correctly, the offer was wrong, and interest just wasn't there.
Our lowest cost training program at that time (outside of the funnel we were running) was $97… so when we switched to the membership for $19, we were having people cancel three months in. Long story short, we cut our Lifetime Value of Customer from $97 down to about $60… no Bueno.
This also made it harder to run ads because no one wants to sign up for a membership of an ad – it just doesn't work, maybe as an order bump, but generally no.
In retrospect, it's kind of funny to think about but it was totally the wrong move. When you offer all your goods under a membership, you're at the mercy of having to create more content to keep people engaged. - Oscar Garcia
Click To Tweet
Now, we switched back to offering only a yearly subscription for $197 but mainly focused on selling lifetime access to our training programs at full price.
We are also in the middle of creating another form of monthly membership however it'll be "in addition to" our individual programs. The idea here is to provide access to our coaches, recruiters, scouts, etc. rather than access to our programs.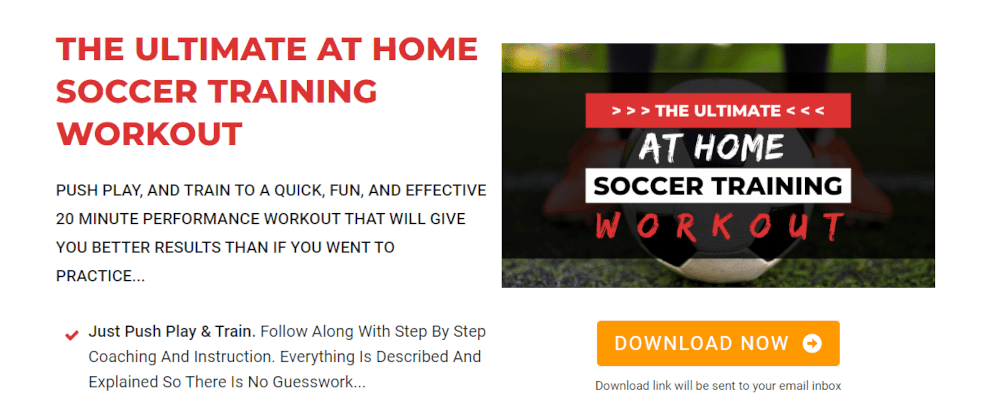 Please share some idea of revenue.
On a good month, we're making about $70K a month from our funnel… this depends highly on how Facebook wants to act.
You're always at the mercy of the algorithm and if anyone has run ads, you know that what works at $100 / day ad spend doesn't necessarily work at $500 / day ad spend.
Thankfully, our Funnel is about a 3 to 4 ROAS so for every $1 we put in, we get $4 out.
We haven't tried using another platform to advertise however a big goal for 2022 is to conquer Google and YouTube ads in addition to Facebook.
That's just from the funnel. This doesn't include sales that come from emails, sales days like Black Friday, challenges that we do, affiliates, or other product launches we may do during the year.
Please tell us a little about what the money you've earned from your course has done for you.
Well for me, this client has been huge! But for JR, he was able to leave his job at a University and start traveling the world. The biggest benefit was him being able to spend way more time with his daughter.
We also love going to The Cheesecake Factory and having a few mojitos over some chipotle chicken pasta as we talk about other projects we want to do outside of Renegade Soccer Training.
For myself, I was able to leave the corporate world and now run a successful business where I help other entrepreneurs and course creators build profitable paid traffic funnels. As far as a house? Nope, I don't have one… I bought a van, converted it into a mobile home/office and I'm traveling the country on my home on wheels.
In addition to revenue are there any numbers you would like to share?
We average about 325 leads a day to our list. The way we do it… advertise. Freebie offers to a low-priced entry offer to a $100-$200 upsell. - Oscar Garcia
Click To Tweet
This has been key. We used to think it was crazy to make money in our sleep but it's totally possible as long as you're willing to learn how to advertise your offer.
It's all pay-to-play now. Organic can work, sure, but it's not as reliable.
To be honest, if you have a solution that can help people, you should be willing to put a few bucks behind it to get it in front of the right people. But just advertising it isn't enough. You have to be willing to put in the time and optimize your offer, your ads, your copy, etc. 95% of the time you launch your ad, it will fail… it's totally normal. But you gotta keep at it and you'll get it to work.
What has creating your course done for you personally?
For me personally, I love knowing that I helped someone change their life. JR was teaching at a University at the time, hating his life, feeling like there was so much he was missing. I quit my corporate job, moved in with him, and actually put my marketing degree to work which was funny because most of the marketing I learned was after the fact. 8 months later we had a six-figure business. The next year, we made half a million. Seeing JR's face when he quit was just awesome. Realizing that I can help even more people do this… really fueled the fire inside of me.
For JR, I can't really say other than I know he has a lot more pep in his step. He had this crazy idea and now he has helped more than 50,000 athletes all over the country. The feedback and testimonials we get are just unreal. I'm sure he loves it.
What advice do you have for people just starting out?
Build a simple funnel and start advertising. Then just stick with it. Far too often I meet course creators who quit way too early.
Remember that just having a course to sell and having a funnel is just you getting to the starting line, there is still a whole race left.
It's tough to understand but it's true.
You need to be willing to work and optimize your copy, your offer…everything to get it to the point where it's working on autopilot for you.
Advertising is the best way to test your targeting, your offer, your message… literally everything – and the fastest way to get results.
The faster you get results, the faster you can course correct.
And the best thing is that you can figure out what numbers you need to hit with ads before you even click "launch" to figure out your profitability.
Learn more about Oscar Garcia of oscarmgarcia.com: