Our content is reader supported, which means when you buy from links you click on, we may earn a commission.
---
What is a Lead Magnet?
Essentially, a lead magnet is an enticement that provides real value to a prospect in exchange for their contact information (which is usually their email address).
The benefits of email marketing include long-term follow-up.
The first step is to gain their attention and then add them as a subscriber.
Once they've subscribed to your email list, you can send them emails relating to your business, specially, your online course. And that's when the selling can take place.
Your lead magnet can be a white paper, an eBook, a software download, or anything else your audience will find useful.
Table of Contents
Why You Need a Lead Magnet
As a course creator earning a full-time living offering online courses for now close to two decades, collecting as many email addresses from interested visitors as possible has been the biggest factor in my success.
It really all comes down to math.
If you have 1,000 visitors to your site every month, then every month you'll convert at whatever conversion rate that works out to be for you. The conversion rate for direct visitors is typically pretty low so 1% is pretty realistic.
That's 10 sales a month.
You're limited to 10 sales a month unless you increase the amount of traffic to your site.
With email marketing, you're probably still getting those 10 sales a month plus now you're building a list of subscribers. Some of those subscribers will also convert over time.
With a good lead magnet that entices the right people to sign up, you could gain 30 subscribers a month (that's only a 3% sign-up rate and very realistic). With a decent email follow-up sequence, you could convert 2% of those subscribers. Now that's 6 course enrollments in addition to the 10 you were already going to make. So you're at 16 new course enrollments every month.
Of course it is possible you'd see some direct sales and subscriber overlap, but you'll definitely see an increase by offering a lead magnet and following up with your subscribers.
More Monthly Enrollments Plus Enrollments from Promotions
Some months I've offered a promotion where I earned over $10,000 in course enrollments just by sending a few emails to my subscribers. That's in addition to what I would have earned without running a promotion. So it's smart to collect email addresses and follow-up with those people. You're only going to earn more money over time.
Overall, with a good lead magnet, the number of leads you get is often dramatically increased over just offering a newsletter. If your site doesn't provide a targeted, valuable incentive, potential subscribers are unlikely to part with their email address.
Considering all the scammers and spammers out there, that caution is understandable. You must give your visitors a very good reason to opt-in.
In addition, consider email marketing best practices with every step you take or risk turning your subscribers off. Make sure if you entice visitors to opt-in through a valuable lead magnet that you actually deliver on that value.
Effective Lead Magnets
The best lead magnets are tailored to your audience and implement the principles of simplicity, specificity, and perception of value.
The first requirement is to understand your audience and how your lead magnet relates to the learning materials you're offering.
You can research this on social media, forums, or by inviting feedback from your visitors or existing learners. What do they really want or need?
The second is simplicity.
Lead generators that are too long or difficult will be abandoned, even if prospects look favorably on what you offer. Anything that involves a complex process, such as long forms, multiple clicks, and huge blocks of text will seem frustrating to most users.
The secret to simplicity is specificity. Determine exactly what your prospects are looking for, and what problems they are trying to solve. Then craft your lead-generating machine to address this problem. But be aware that different audience segments may have different problems calling for different solutions.
Lead magnets provide value that not only entices, but becomes evident within moments. This should be accomplished within a few minutes, at most. It should not be a drawn-out process with a huge or multiple downloads.  There has to be a high perception of value and it must be presented directly.
[elementor-template id="22335″]
Types of Lead Magnets for Online Course Educators
Here we'll go through a breakdown of the different types of lead magnets that might make sense for your online course business.
1. Guides/Reports
Guides and reports provide your visitors with more in-depth information about the programs you offer, or what steps are necessary to become involved. But don't overwhelm your prospects with information. As Jonathon Lister, a VP at LinkedIn observed: "Speak to your audience in their language about what's in their heart."
You can choose any format, but PDFs are a safe bet as this is a common file type that most people are familiar with.
Check out this free report on the state of the blogging industry.

I know most people feel like guides and reports are kind of 'meh', but you can entice a lot of people to sign-up to your list with a simple PDF. Everyone knows what they are and is comfortable reading them over time. They are also very easy to create. I highly recommend using guides and reports to build your email list.
2. Cheat Sheet
This is a more generalized view providing insights and tips. A cheat sheet generally has a more casual approach than a report. For example, you could provide prospective students with a rundown on various tools they should have, digital and otherwise, study tips, and so forth.
Cheat sheets are also usually not more than a page or two in length so they're even easier to create than a report or guide. Explain what's involved and state the benefits. You could also format them more creatively as checklists, flowcharts, maps, or similar ideas. At its most basic, it's simply a concise list of the essential information a prospective student will need to know.
Here's a cheat sheet for businesses looking to get traffic from Instagram.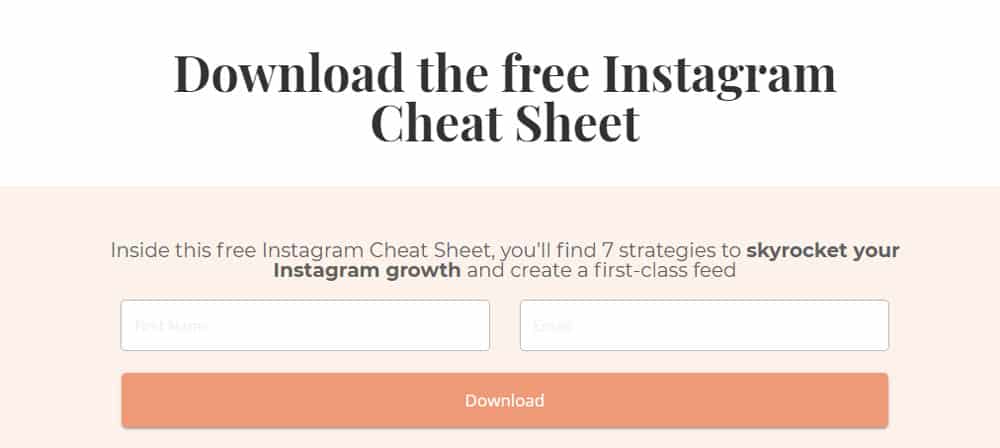 3. Toolkit
Think of this as a resource list. Not dissimilar to a guide, it could take the form of a starter kit, glossary, perhaps a course template, or any other structured format that will be helpful to prospective students. You could even make extra money as an affiliate by listing products your students will find particularly helpful.
For instance, if you're offering a course in web design, you could prepare a digital toolkit that gives an overview of concepts covered, some of the methods you teach, how this is a particular benefit to your leads, and links to some useful online applications like workbooks or samples.
This is a toolkit from an educational site.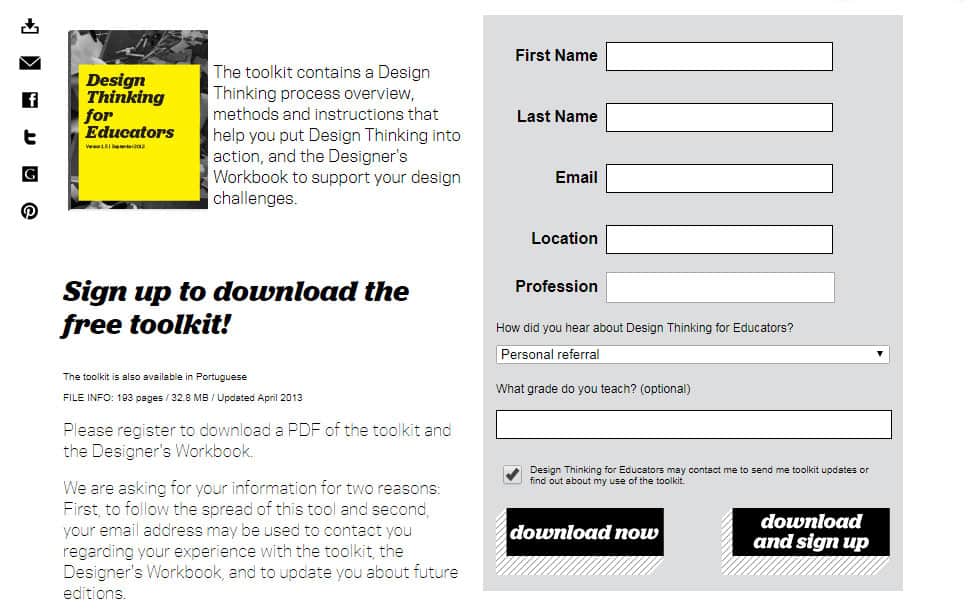 4. Videos
There's a reason why 87 percent of online marketers use video. Videos draw the eye quickly, and are incredibly easy to use. If you have the skill-set, or can pay someone who does, you can make a video that's entertaining as well as informative. Just remember the rules for specificity.
It can also help to support other types of content, for instance persuading viewers to download a free trial or report. Just remember the rules for a good lead magnet.
If you're OK creating an extra video or a video set just for selling your course then these work well to not only get subscribers, but convert them into buyers. I've used videos as a lead magnet and seen a lot of success with them.
Here's a test prep site where the lead magnet is access to a library of free videos.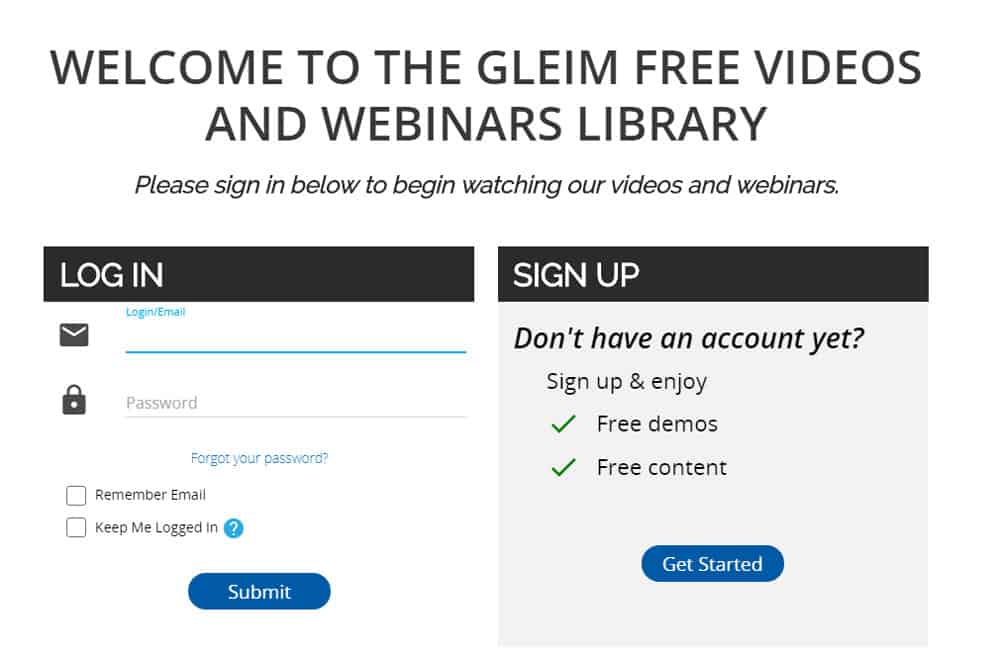 5. Free Trial
Software companies generally engage users by offering a limited freebie version of their product. You could do the same thing by providing a brief version of whatever course material you're offering, based on the prospect's interest.
You could provide several samples to demonstrate your approach to test-taking, editing tools, financial aid, class selection and sign-up, or other activities students might want to familiarize themselves with.
Offering a trial is one way I've greatly increased my subscriber list as well as my conversions. You know the people who opt-in for a trial are already committed to buying a course on your topic and that they're just shopping around. So your free trial list is very close to buying from you which means you can send them more aggressive follow-ups to get them to convert. Letting subscribers see exactly what you offer is a great way to boost your sales.
This example shows how a test prep company is using a free trial of their course as a lead magnet.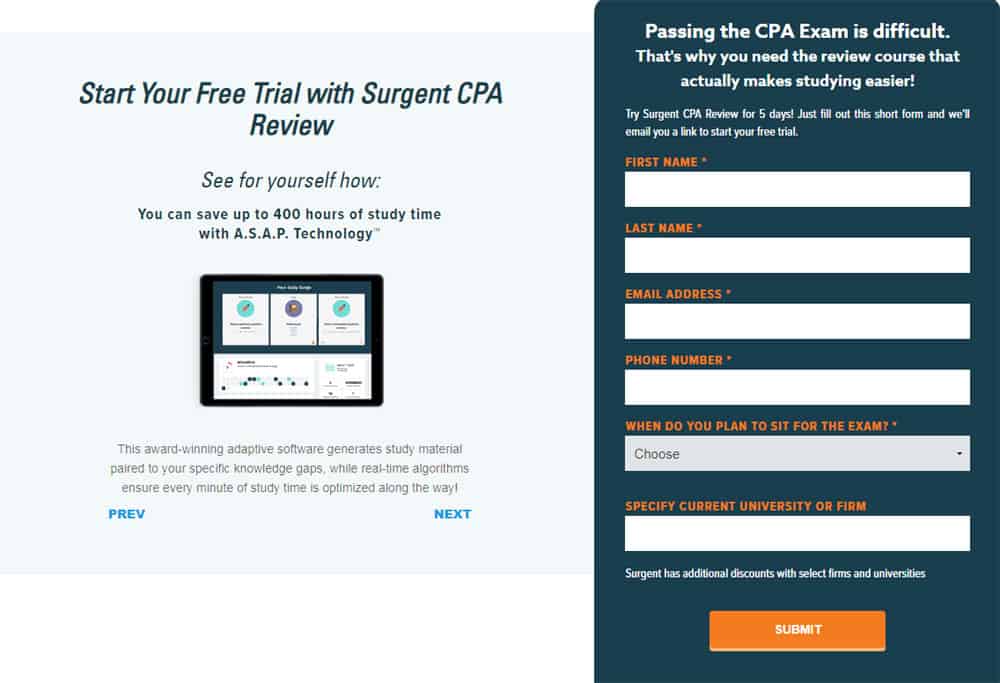 [elementor-template id="22335″]
6. Discounts or Free Shipping
If you provide educational materials via DVD, CD, printed books, or provide any physical accessories or equipment, you should make special note of free shipping or available discounts. This adds to the perception of value. Special discounts can also create a sense of urgency.
Providing various discounts via digital coupons are also a great incentive. You can be very versatile with this. Think about seasonal or holiday discounts, repeat customer discounts, or even offering special coupons for subscribing. Be creative.
In the example below, a test prep company is using a lead magnet to get college students to sign up to their list for a discount on their course.

7. Polls, Quizzes, and Surveys
These types of lead magnets can be very engaging. They also have the double benefit of helping you to learn more about your prospects. For an educational site, you could offer quizzes about career plans, technical knowledge, IQ or personality tests, or whatever is relevant to the courses you're providing. You can find tools online to help you create your own custom quizzes.
Ask for the prospect's email address so you can send the results or findings. Like videos, they can also support other lead generation techniques. If they are highly interactive, such as providing quick feedback, users might even come back to try them again and give you additional opportunities to add them to your mailings.
Here's an example quiz lead magnet that could be used to help generate leads.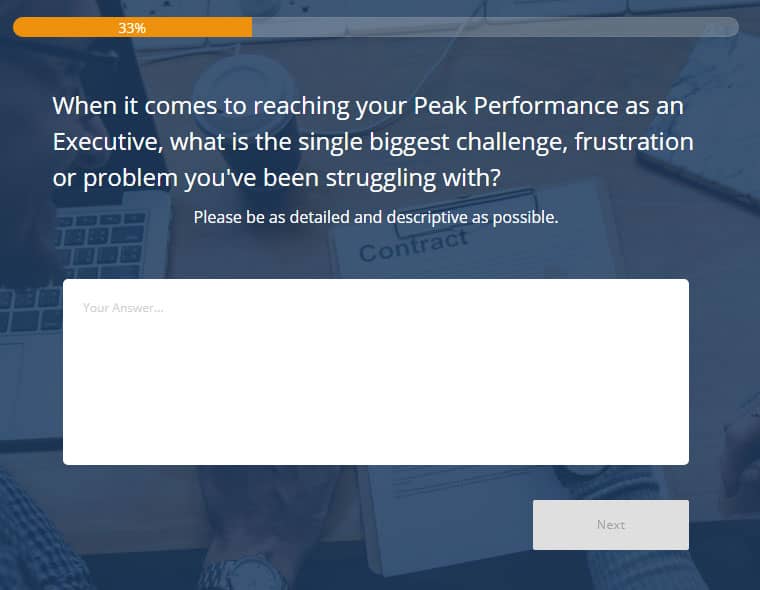 8. Assessment Tests
Similar to quizzes, offering a free assessment test online can intrigue prospects and make for an interesting and rewarding experience. For example, you might assess a user's language or math skills to see whether certain courses will be a good fit for them.
Participants will react well to a brief congratulations! and a good score. You could also recommend training courses for those who score lower. Be sure to invite them back to try the assessment test again.
Hubspot has gotten great responses with their assessment tool.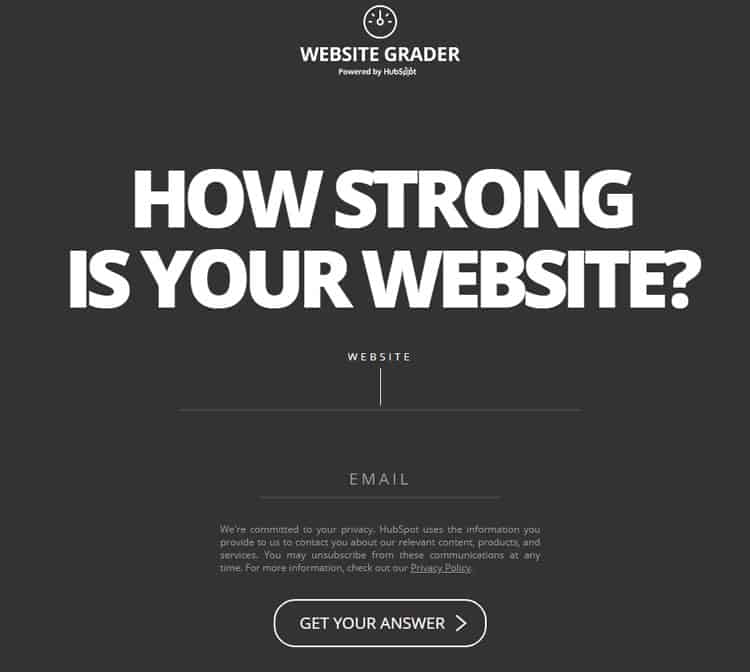 9. Blind Sales Material
Often, what prospects really want is to know the cost and what they're getting for their cost. You could provide a simple, downloadable course catalog that describes what you teach and the pricing for each course.
You can provide your catalog as a download with links back to your site. That way your prospects can save it and refer back to it whenever they like.
Here's a course catalog from ATD (Association for Talent Development) collecting opt-ins.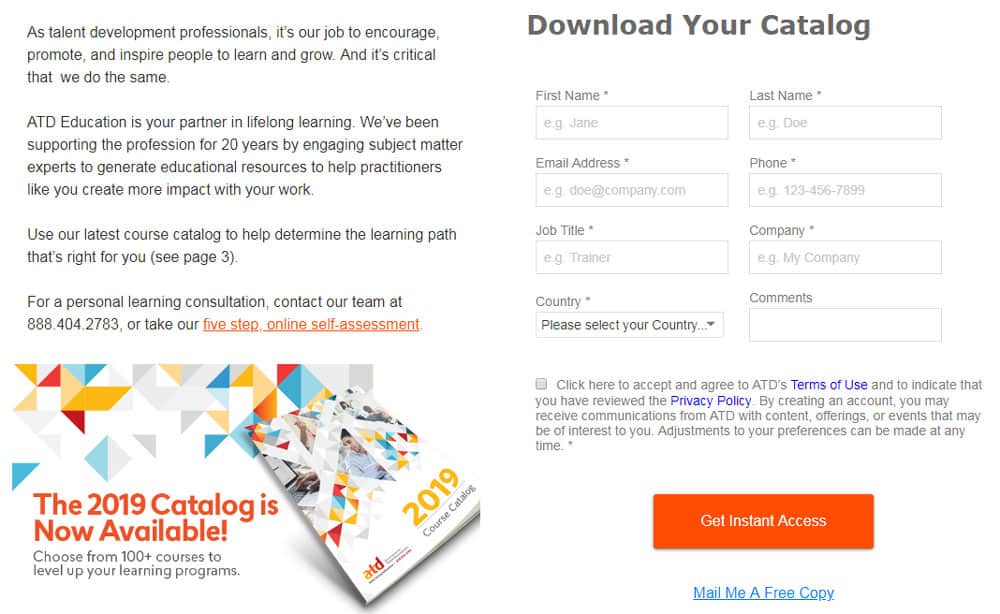 10. Templates
A template is an outline prospects can follow. It's normally a "fill-in-the-blanks" style worksheet.
It's an immersive lead generator that allows the user to make an easy estimate of what the learning experience will be like or how it can work for them.
In this example you'll find an email marketing template for entrepreneurs.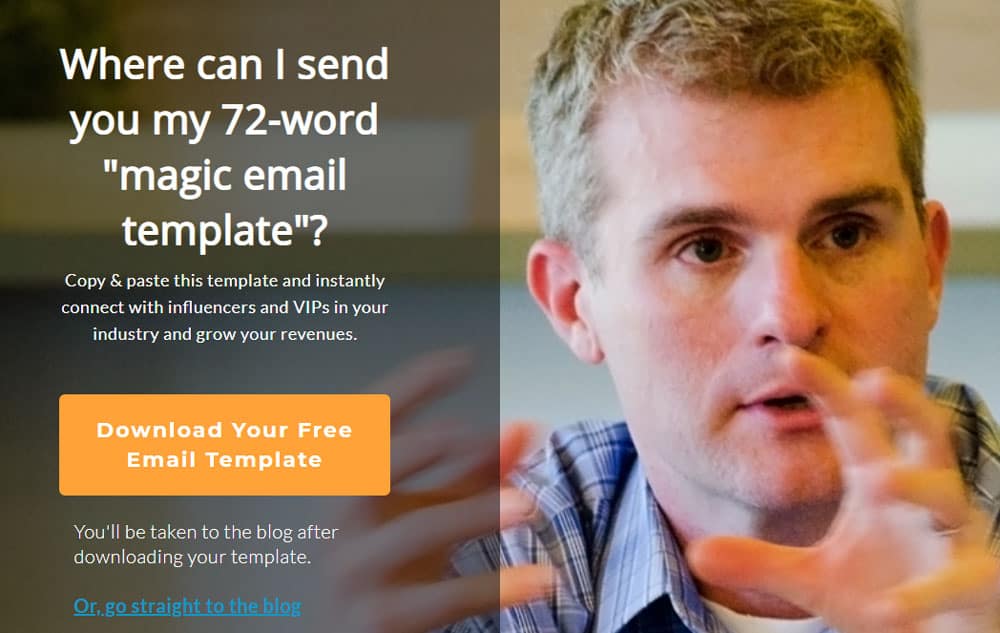 11. Scripts
Scripts can be good lead magnets. Perhaps you're preparing your students to advance their careers. If so, you can offer scripts that helps them easily create better resumes or impress at interviews.
You can assemble a collection of almost anything that isn't copyright-protected, or write up helpful scripts for resolving any number of issues or problems your audience might be expected to encounter.
Here's a lead magnet for free sales scripts in exchange for the prospects email address.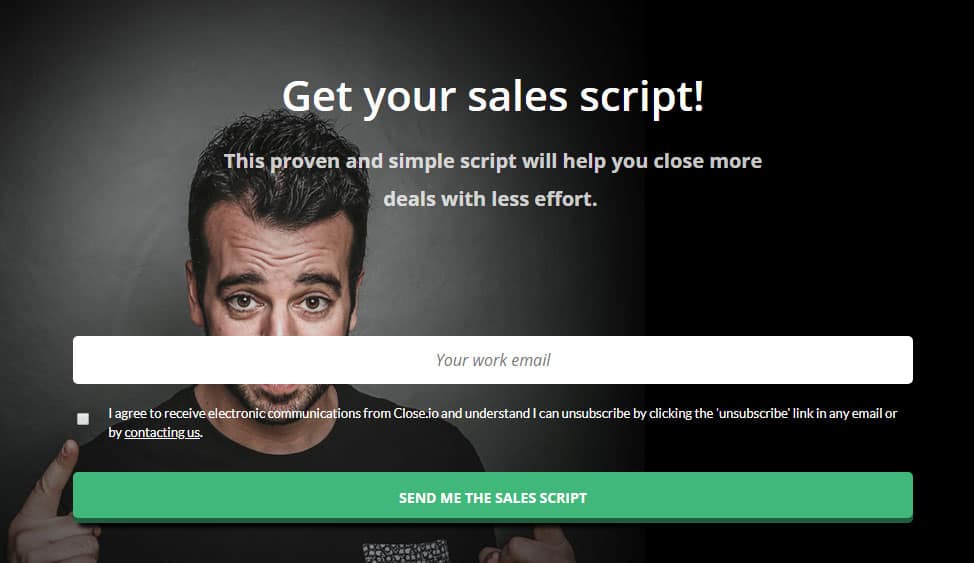 12. Web Apps
Think of a tool users would find useful. Perhaps a calculator designed for a specific formula, a translation tool, or whatever might come in handy for your students as they follow your courses. Really, it's for any prospects who might be interested in these subjects.
Have it built as a free offering on your site. But provide the URL or login only to those who opt-in to your mailing list. Hopefully, they'll keep coming back to use it and spend more time thinking about the educational opportunities you're providing.
Here's one final example: a useful web app called List Goal.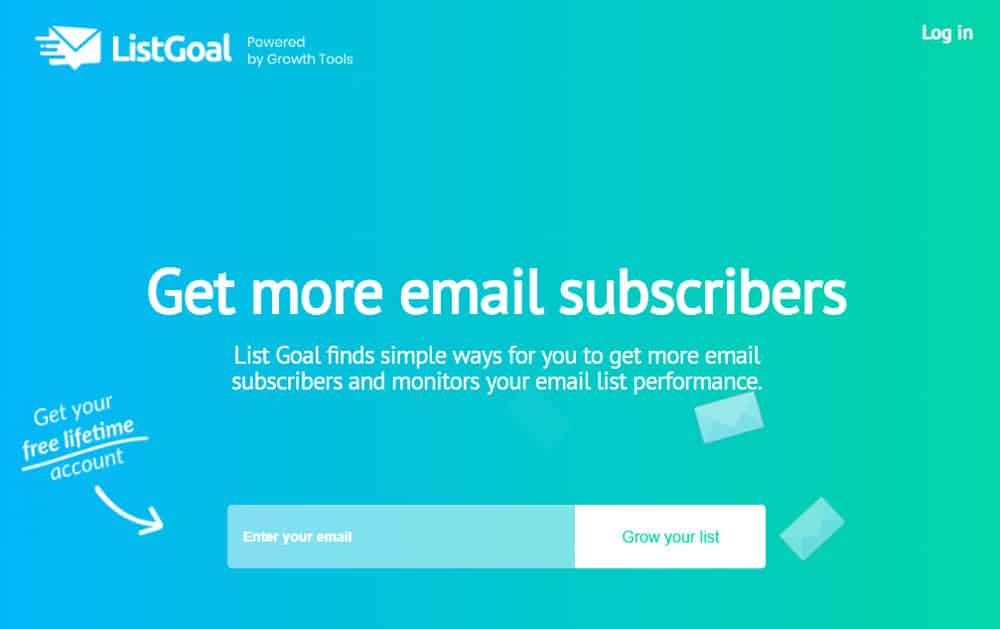 In Conclusion
Those are the 12 commonly used types of lead magnets. Often online course owners will offer multiple lead magnets to get people to opt into their list. You can always review your email marketing analytics to see which lead magnet converts into course enrollments the best. You can also use your analytics metrics to determine which lead magnet to focus on if you're undecided and try a few different types.
If you're not sure where to start, then offer a PDF or a sample of your course (like a few videos taken right from it). They're typically easiest to create and the faster you get started, the more subscribers you'll be able to add to your list!
[elementor-template id="22335″]