How Rob Level Started 'Rapper Shortcut' to Create the Next Generation of Superstars in the Music Industry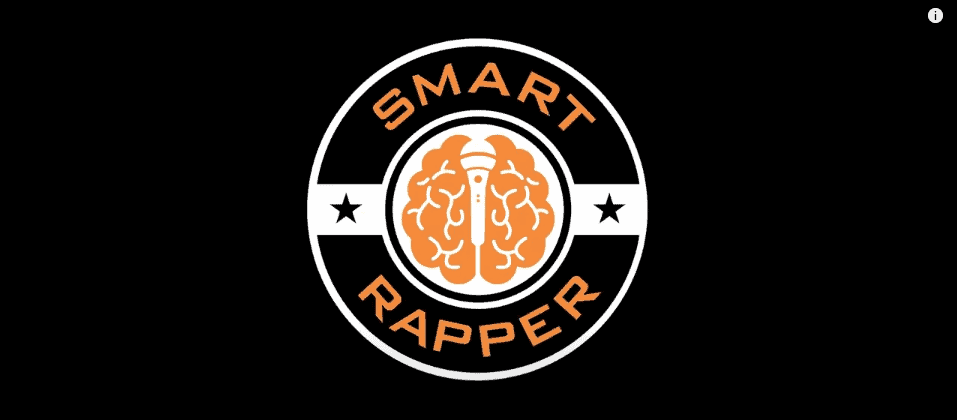 Our content is reader supported, which means when you buy from links you click on, we may earn a commission.
---
Who are you and what course have you created?
Rob Level has created the Rapper Shortcut, an online music education program geared to create the next generation of superstars in the music industry.
What market does your online course serve?
We currently serve a range of independent artists who are self-educating. They are looking to improve their skills and are interested in business.
The Rapper Shortcut is a great fit for artists of any skill level looking to make a successful career in music. Our masterclasses are perfect for individuals at the beginning of their career who struggle with the fundamentals of songwriting, recording, mixing and mastering, and finding funding for their career. Similarly, it is also great for individuals who are proficient in making music, yet are looking to build their fanbase by improving their business skills in terms of marketing and branding.
Each masterclass lays the groundwork for the essential skills that are vital to be successful in the music industry. They also dive deeper into refining these tools in order to best suit each individual artist.
Each of the hundreds of masterclasses is broken down into one of the twelve levels of the music industry. These levels relate to where our members are in their careers currently. This allows our students to map out where they are. Then they can see how close they are to become a fully realized recording artist.
The Rapper Shortcut is perfect for those who want to cut through the noise of the over-saturated music market and live off their music.
What's the biggest benefit of taking your course?
For music artists, the course gives them access to a program that was meticulously crafted for them to become successful in the industry. From the inception, the program was created for artists of any level to succeed. An aspiring rapper can join the program without any knowledge of how to make music. They will leave with the necessary skills to live sustainably off of their music.
There hasn't been a program that delivers weekly masterclasses, provides members with their own personal music managers, and hosts live calls between members and industry professionals all within the same package.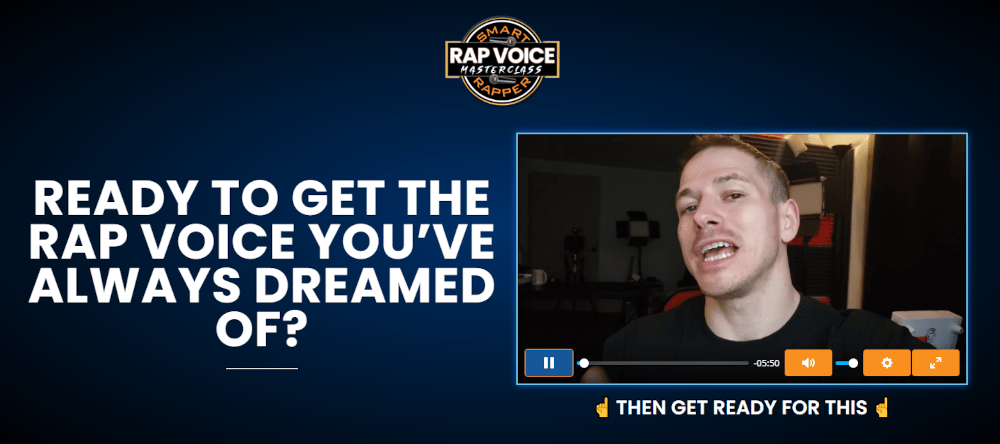 How did you get into the market?
The inception of the Rapper Shortcut began when I founded the Smart Rapper company. My entire purpose and goal is to give others the information that I wish I would've known years ago. This would've greatly propelled my career (hence the name Rapper Shortcut).
Why did you decide to create an online course in the first place?
We realized there was an educational market empty for a specific type of creative artist. Nothing existed for that niche specifically. We worked from there, in which we built assets out, the curriculum, and plans that they would need.
Looking around, there are many areas where something like this could exist in different interests and activities. Many more people could really do this if they took the time. It's just about recognizing the market and having the actual answers for the people that would be your customers.
Did you have any moments of doubt before you created/launched it?
I didn't have any doubts about the course. I was just concerned about how long the process of developing such a detailed and extensive project like the Rapper Shortcut would take.
What's your online course like?
The Rapper Shortcut is a 48-week program broken down into 12 different levels. Every week, members are given 2-3 courses. These courses are a mix of e-books created by Rob Level and live-action videos of Rob and, occasionally, the team.
The courses average around 4 hours per week. They cover a specific aspect of the 12 differing levels. These range from building the fundamental skills of rapping to how to successfully conduct a tour, sell merchandise, and more.  Each member is given a personal manager to keep them on track with their career goals. Plus they're also allowed to participate in the bi-weekly live calls with both Rob Level and the COO of Smart Rapper. That's where they can discuss the courses, ask questions pertaining to their career, and network with fellow artists.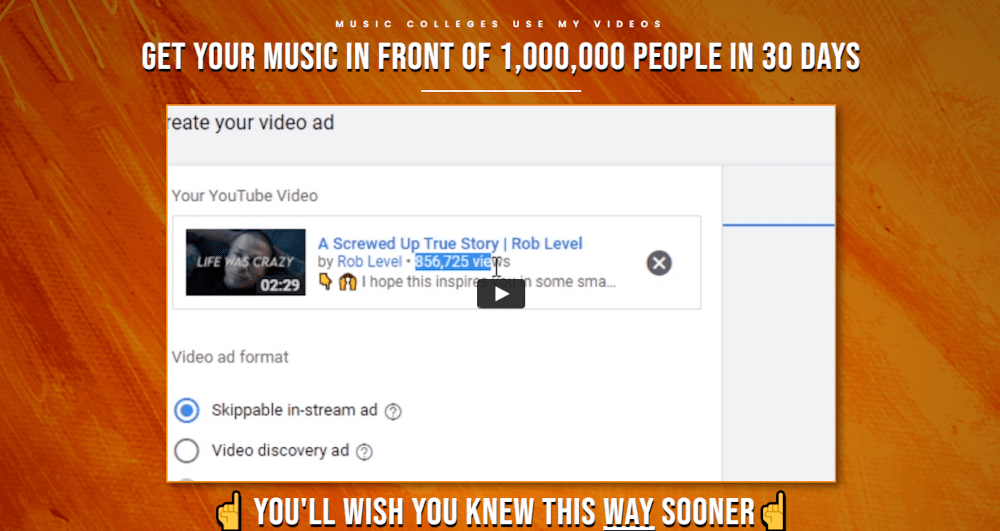 How long did it take you to create your course?
While this program is the culmination of my life's experience and knowledge of the industry, the process of creating this massive program took roughly around 2 years.
Tell us a little about the process of launching your course and getting your first sale(s).
We launched an explanation video, which at this time has over 250k views, about the program and also put together a YouTube live.
While we had never done an event like this on YouTube before, this was way more effective than we thought as a sales tool. The YouTube live is basically boiled down to answering questions about the program and preemptively clearing any doubts potential consumers may have. Similarly, we spent a long time creating the website for the program, which looks really nice. It explains everything the program entails.
We also had a free lead magnet in the form of a calendar that broke down the program week by week. It served as an information tool that explained the step-by-step breakdown of things you should be doing in certain weeks, even if you weren't in our class.
Another thing that really helped our launch was having a chatbot on our website and having a bunch of team members answering people's questions. Like I said before, there was some consumer education required for the sale, especially if they came from a place that wasn't the YouTube video.
Do you have a lead magnet?
For the Rapper Shortcut, we do have a free lead magnet, which is a PDF download covering the 12 levels of the music industry. The PDF itself basically covers everything that you would need to know from rap foundation & talent up to marketing. It is a blueprint for the Rapper Shortcut itself.
Its purpose is to really give potential customers a better idea of what to expect from the Shortcut. When you are selling a product like this where it requires a week-to-week commitment and ends up being a substantial investment, people want to get a better idea of what they are buying, what to expect, and what the entire process is from A to Z.
Therefore, the Blueprint is hugely beneficial for us because it cuts down on the number of questions consumers have and it primes them to be ready and excited to purchase when they actually make that decision.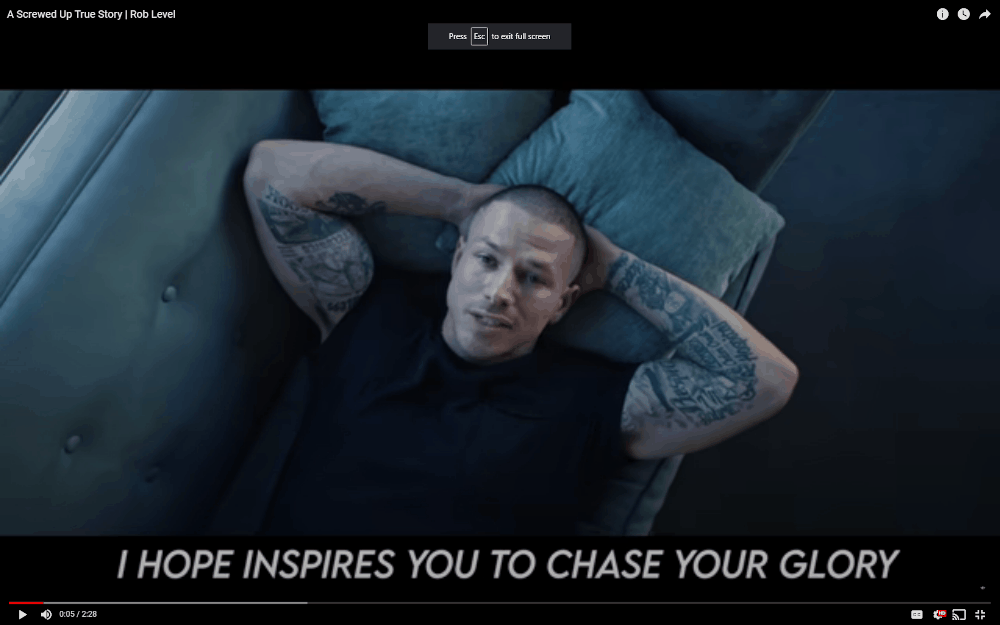 What's the traffic strategy that works best for you?
Our traffic strategy is focused on a couple of different areas. First and foremost is Facebook ads. Through Facebook, we develop campaigns that are targeting audiences in a broad range of interests, industries, & demographics. We run multiple campaigns and test multiple combinations of audience interest and demographics in order to find the ideal customer, who is most likely going to purchase the Rapper Shortcut.
Secondly, there is the Smart Rapper YouTube channel. With this, we are providing value through our "Golden Nugget" videos that really get potential members excited for the Rapper Shortcut because it shows them what value they can expect and what type of information they can receive when they actually make that purchase. Personally, whenever I buy a course or anything, the first thing that I do is watch a few preview videos so I can actually see if it will provide me with something that I don't know (like what level of information am I going to get) and then lastly am I going to be able to watch this person for 40 hours. So these videos really set the expectations for what they will get when they get a masterclass.
Last, but not least, is email marketing. Through this, we have created different avatars of potential customers that attack people's doubts and concerns.
With email, we want to address all of the potential questions that members could raise, answer those, and eliminate any hesitation that one could have before purchasing. - Rob Level
Click To Tweet
What online course platform are you using?
For our online course management, WordPress is our content management system and LearnDash is the plugin that specifically provides our educational platform.
Do you like it?
LearnDash, for what it is, is sufficient and does what it needs to do. However, the issue that we have run into time and time again is the masterclasses, services, and the overall package of the Rapper Shortcut is too much for what Learn Dash can provide. We continuously add and expand upon ideas, features, and strategies that we want to implement within the Shortcut that LearnDash simply has a hard time handling. LearnDash is great for a basic online education course, but, for us, we will eventually hit a point where we do outgrow them and will have to look into our own custom educational platform down the line. We are just scaling so quickly and provide so much more than the average LearnDash user.
Are there any features you wish it had?
First and foremost, LearnDash is difficult because it is hard to alter. For example, with the design of most things, you can change features, update designs, and essentially do what you want. However, LearnDash is very tricky to alter and the problem with that is the standard and default interface is horrible.
Therefore, I'd want more customization options and the ability to really personalize LearnDash. I'd want to create a user experience with a user interface that is tailored to our audience and perfected for music artists. LearnDash doesn't have an ideal student where it is here to create a product that is made for anybody to pick up. We specifically want to teach music artists. So we have ideas and features that we want to add that are just not possible with LearnDash and the way it was built and coded.
What made you decide to use your chosen platform over others?
We decided to use WordPress because it's cost-effective, it's such a widely used platform, and the learning curve is very small. Anybody can learn how to use WordPress if they are patient enough and willing to educate themselves through a couple of YouTube videos, tutorials, and courses. You don't even need to know JavaScript or CSS when creating with WordPress.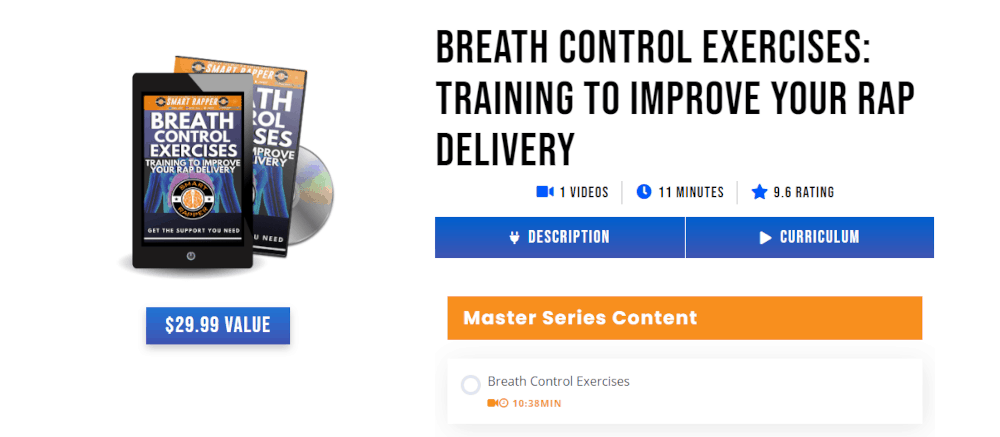 What other tools do you use to run your online course business?
To create the E-Books, we use a combination of Google Docs and Canva. First, we create and format each individual course within Google Docs. Then, once it has been edited and proofread, we utilize Canva, a free graphic design platform, in order to add graphics, vibrance, style, and an additional level of entertainment value to our consumers.
Once the course has been created within Google Docs, it doubles as a script to the visual side of the courses. Outside of explaining the concepts in written format, we utilize screen recordings and literally show a step-by-step process of how point A arrives at point Z. After it is completed, we upload it to Vimeo and import the share link into the corresponding course in LearnDash.
What books or training programs have you found useful on your journey to a successful business owner that others might find valuable too?
I cannot sing the praises of Robert Greene's The 48 Laws of Power and Mastery enough. Both novels have rewired the way I approach nearly everything that I do and I know that it can be quite transformative in the hands of other business owners.
Do you have any big mistakes you've made along the way that you'd be willing to share?
While fully a mistake, in hindsight, I wish I had known how massive breaking down masterclasses to additional pieces of content was earlier. One big tip I can give to anyone attempting to create courses is the following:
If you have one massive course or masterclass, you can break that down into one main digestible course and 5 bonus courses. This is advantageous on 2 fronts because it slows down mental fatigue that can weigh down your members and adds more value to the course without any more work on your part.
Please share some idea of revenue.
The Rapper Shortcut generates around $100k a month, however, in order to operate the program and pay the music managers, our operating costs account for $38k a month.

Please tell us a little about what the money you've earned from your course has done for you.
It's meant that we are able to invest in our company and continue growing without taking investors. Every time that we make money, we hire more employees, buy more materials and supplies, or servers. We upgrade things and that way we save in the long run because we write it all off on taxes.
In addition to revenue are there any numbers you would like to share?
One notable moment for us was when we sold over 500 memberships in 3 days. We accomplished this by using our email list and using customer testimonials from our past classes. What really helped is that we had visual and audio proof of their success and progress.
We used our Instagram and the Instagram stories feature, YouTube videos that shone a spotlight on our platform and what we give to kids and we ran a lot of ads, ran YouTube ads, Facebook ads, tested a myriad of different ads to see what works, and, essentially, went from there.
Then we continued to niche down audiences on ads and conducted a decent amount of customer education as a part of the sale of the program.
I'd encourage people not to skimp on the customer education part. That's because people need to understand what they're buying. - Rob Level
Click To Tweet
What has creating your course done for you personally?
It's given us a lot more influence in a certain group of artists in the marketplace. These include independent artists who are willing to self educate. They want to get better and do it on their own. Plus they're interested in business.
Those kinds of people take in everything that we have to offer. And, as we feel that love, we give it back tenfold. That, in it of itself, has changed the way that we see ourselves. It has given us more momentum to keep going. Plus it helps us to keep making things better and adding more and more products.
Having that trust is something that you feel very protective of.  You want to continue to make good on it. Furthermore, it's opened us up to different opportunities that we are meeting. Like potentially getting the program into schools. And what it means in terms of putting our existing courses into a curriculum that would then be used in a public school system. For us, that is really exciting because that has been a big dream of Rob's, to change the education system.

Do you have a story of a transformation from any of your clients?
One of our students is using his enrollment in the Rapper Shortcut to get government housing as a foster youth because his family situation is not the greatest. The fact that we are able to be the source of his education at this time as well as enable him to change his life situation & living situation for the better is really inspiring for us. There's been a lot of examples of that.
Rapper Shortcut is brought up to judges and to people's court cases when they need to prove that they're working on something. Or that they're trying to make their lives better and turn their lives around. I think it's about bringing education to the people that wouldn't otherwise get it.
What advice do you have for people just starting out?
Definitely do not ever think that anything is too small or too simple. - Rob Level
Click To Tweet
You will realize that you have a lot more knowledge on a subject than you might think that you do. With this, other people have a lot lower knowledge of the subject that you are a pro in.
Just look at the things that you have knowledge in or have a passion for and build out from there. You're not going to want it to be a chore. You're going to have to continually keep creating courses and building things out. So if you don't have a genuine passion for this subject, it'd probably not be a good place to start.
I would also say titling your products is extremely important. Always title them correctly to make them appealing to people.  Also, always address the benefit of the product to the consumer specifically in contrast to what is necessary inside of the product. That's because they are not necessarily the same thing.
Sales is all about representing where someone will be after they buy your product, not the literal stuff inside of the product. That has been key in capturing people's attention and getting them excited about education material. It's an uphill battle. However, you will find that there's a decent audience of people that are in the market of self-education. They want to learn online and are ready to spend what they need to learn.
Learn more about Rob Level of smartrapper.com: