2022 Thinkific Review: Is it the Best Online Course Platform For You?
Our content is reader supported, which means when you buy from links you click on, we may earn a commission.
---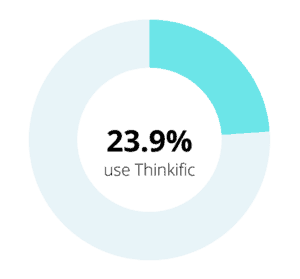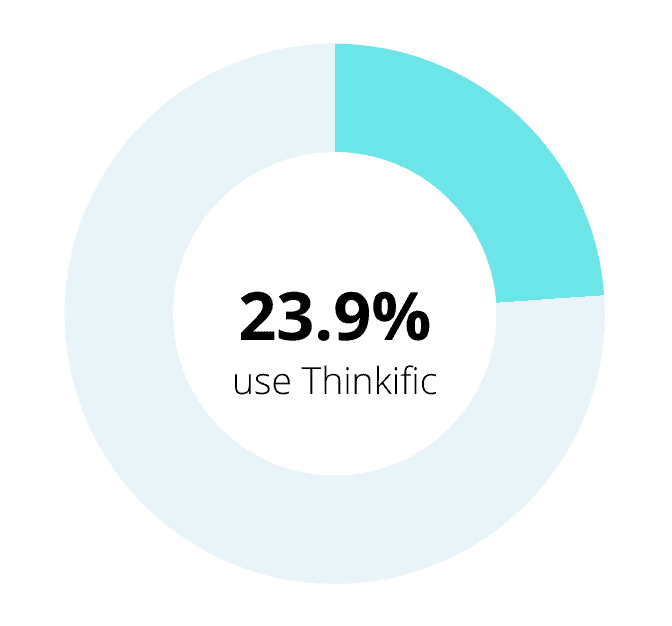 Thinkific Review Snapshot
Successful course creators interviewed on coursemethod.com choose Thinkific more often than any other platform. In fact, 23.9% of our dataset uses Thinkific which puts it in the #1 spot for the best online course platform.
Thinkific Likes & Dislikes:
Here's a list of what the Thinkific users in our dataset 'like' and 'dislike' most about this platform:
| Thinkific 'Likes' | Thinkific 'Dislikes' |
| --- | --- |
| 34.6% love how easy Thinkific is to use | 15.4% want better sales pages |
| 9.2% value the affordability | 11.5% wish for a better shopping cart |
| 19.2% love the customer service | 7.7% want an email automation system |
| 13.5% like the free version | 5.8% want better analytics |
| 13.5% like the user interface | 5.8% wish for better affiliate feature |
| 11.5% mention ease of payments | 5.8% would like gamification |
| 9.6% like that it's a cloud solution | 3.8% want a better mobile experience |
| 7.7% like the ease of integrations | |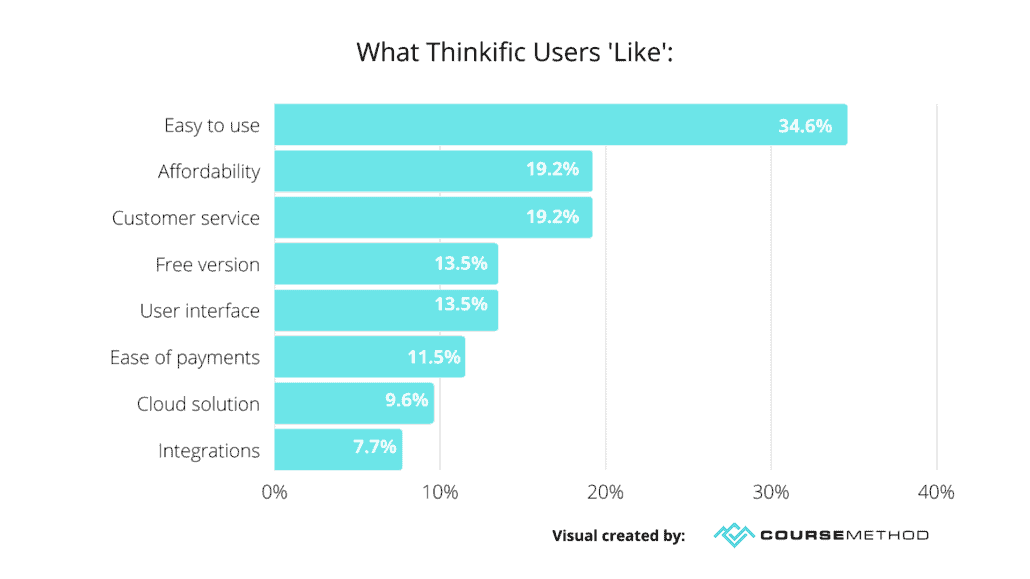 Thinkific Quick Stats:
Price: Free to $499/month
Most Popular Plan: Pro Plan at $99/month
Free Trial: Try out Thinkific's core features for free.
What is Thinkific?
Thinkific is one of the best online course platforms in existence. It allows you to create, sell, and maintain your courses online. You can create sales pages as well as course pages with Thinkific. This platform also helps you manage your users and sell your online course by offering coupons and an affiliate program to help you get more sales.
Thinkific is a cloud LMS platform. That means Thinkific hosts all your pages and your content for you. If you buy a domain name (or already have one) you can point Thinkific pages to your domain name. If you're at the beginning stages of running your business and funds are limited, that means you don't even need separate hosting to run the rest of your website.
Who is Thinkific For?
Thinkific is built for those with little to no experience running an online business in addition to seasoned business owners. It's the perfect tool for selling digital training of any type.
You do not need anything else other than an email marketing automation tool to use Thinkific. Registering a domain name is also recommended.
How Much Tech Knowledge is Required?
You don't need any previous tech knowledge to use Thinkific. However, it is a very robust tool so you'll need to be willing to put in the work to set it up.
The sales pages you create with Thinkific look great. You can customize them to a large extent to make your site design unique.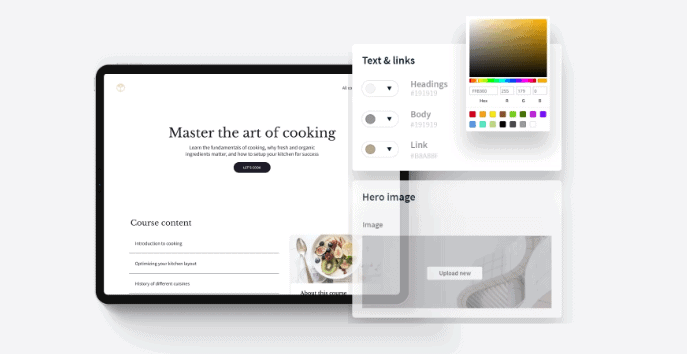 I use Thinkific to run one of my businesses and in that case, I matched my website look and feel to Thinkific. If you don't already have a website then you can use Thinkific to build out all your pages.
Who's Using Thinkific?
We've interviewed several 6- and 7-figure course creators for our coursemethod.com interviews.
Jess Lenouvel is a perfect example of a course creator earning 7-figures with Thinkific. She went from selling real estate to offering training for other realtors to grow their businesses. Jess had this to say about Thinkific, "Thinkific is easy to navigate, cost-effective, and allows for a high degree of customization."
Another course creator earning high revenues is Michael Gibbs. He's created cloud software courses and runs his business through Thinkific. Michael jumped into Thinkific based on recommendations from trusted sources and his business has grown about 10 x faster than he expected.
How We Compiled the Ratings for this Thinkific Review
All our course platform ratings come from real statistics. We've interviewed several hundred successful course creators over the last few years. Each course creator is asked several questions including which online platform they're using, if they're happy with it, and what they like/dislike about the platform. All this data is compiled into the best online course platform rankings.
By reviewing this research, you can see what platforms real users choose most often along with their likes and dislikes. All the feedback was open-ended meaning we did not ask users to rate Thinkific. They were free to mention what they liked and disliked in the interviews.
In addition, I use Thinkific to run one of my online course businesses. I have several years of experience using Thinkific to run both free and paid online courses. I've been involved in the eLearning industry since 2001, so I have a lot of experience creating and selling online courses.
9-Point Thinkific Review Breakdown
Gain insights from successful course creators on each of the following points related to Thinkific:
1. Thinkific User Experience
Thinkific provides one of the best overall user experiences of any course platform. The layout is clean for both your learners and you as the administrator. You can set up your courses and sales pages very quickly due to the intuitive user interface.
Course Templates Walk You Through Your New Course.
When you start building out a new course in Thinkific, you'll be shown options for templates based on the type of course you want to create. This is a great feature. As shown in the screenshot below, there are several course templates to choose from: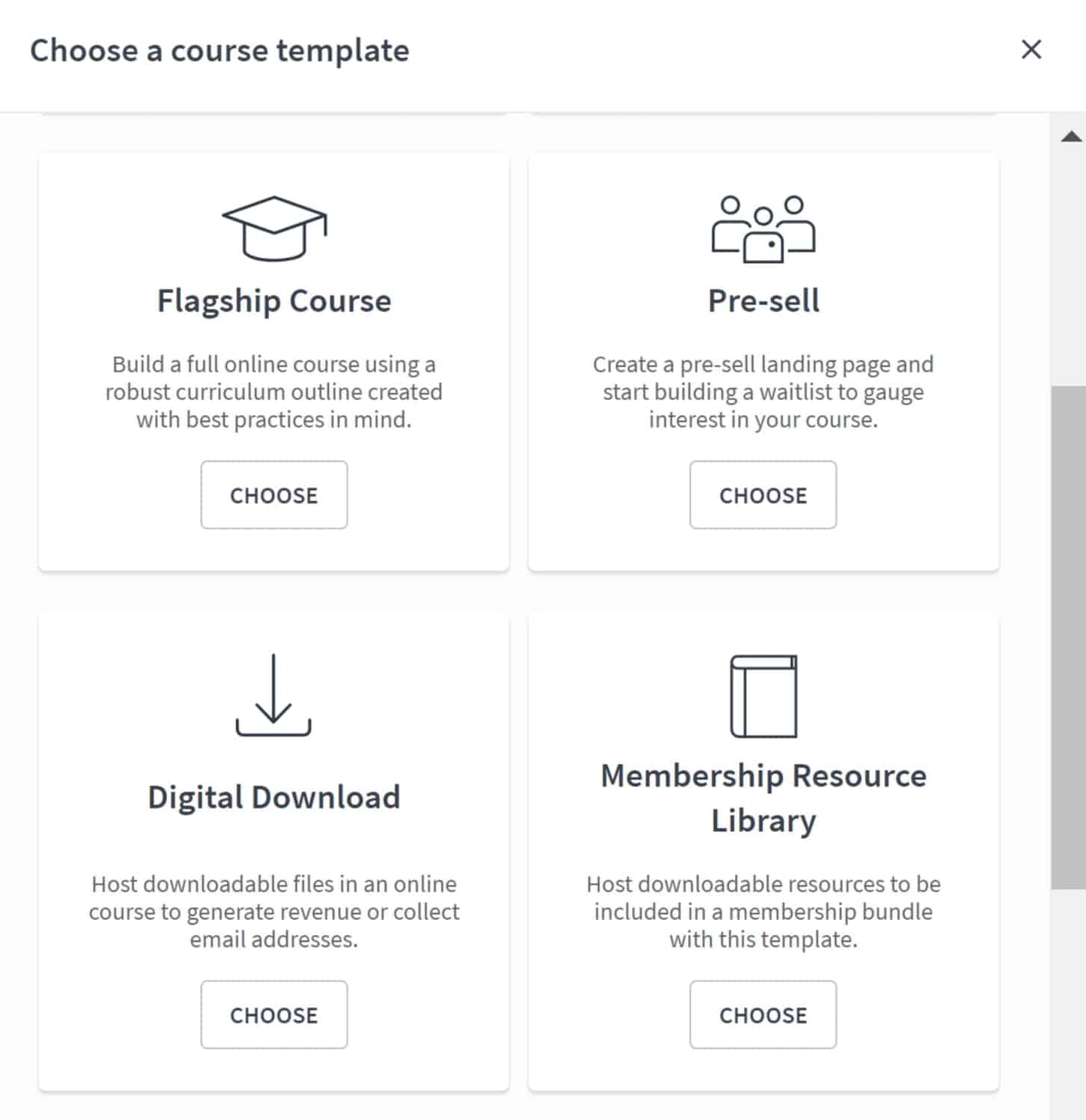 This helps you start your course with a goal in mind and gives you momentum. Thinkific offers the following course templates; blank, mini-course, flagship course, pre-sell, digital download, membership resource library, and a webinar replay.
I clicked on 'Flagship course' and it gave me helpful tips, walking me through how to structure my course.
The sales pages also include templates to help get you started so you build a high-converting sales page on your first draft.
User Experience Feedback Based on Real User Reviews of Thinkific
Users really like the experience Thinkific provides for themselves and for their learners. Thinkific looks great and is very easy to use. We only heard negative feedback in two areas; the mobile experience and a better user dashboard.
Like the User Interface
With Thinkific, 13.5% of our dataset mentioned they like the user interface. Here's what a few course creators using Thinkific users said:
"I liked the interface."
"UI and UX are way better."
"A look and feel that the others just don't match up."
"like "how the course looks from a student perspective."
"clean layout."
"loads fast and very traditional university like LMS."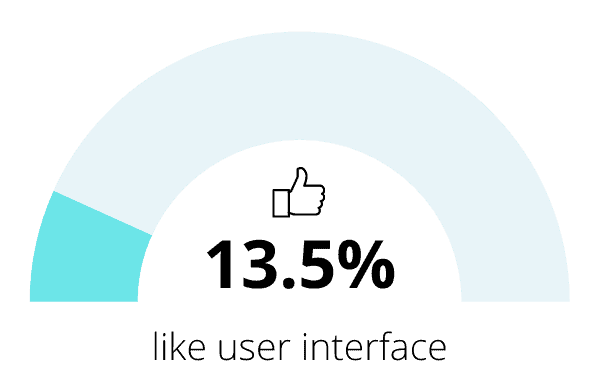 Better Mobile Experience
Thinkific users in our data set thought the mobile experience could use improvements. In fact, 3.8% of the Thinkific users in our database mentioned this.
Specifically, they reported that "the website loads relatively slow on mobile devices" and they wanted to, "make it an App".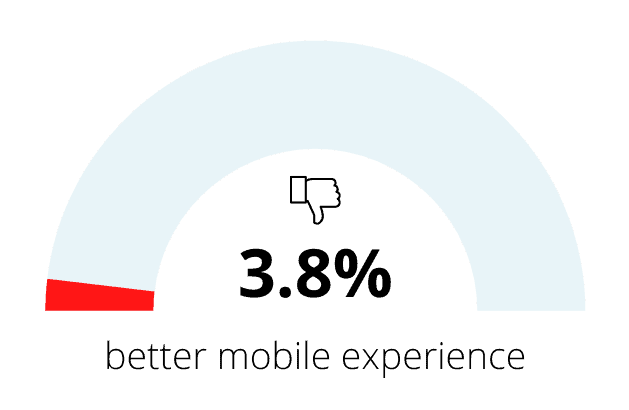 Better Student Dashboard
Lastly, 5.8% of Thinkific users also mentioned they wanted a better student dashboard. They said, "better dashboard so I could understand how my students learn on the platform" and "I wish there were more advanced reporting and data analytics".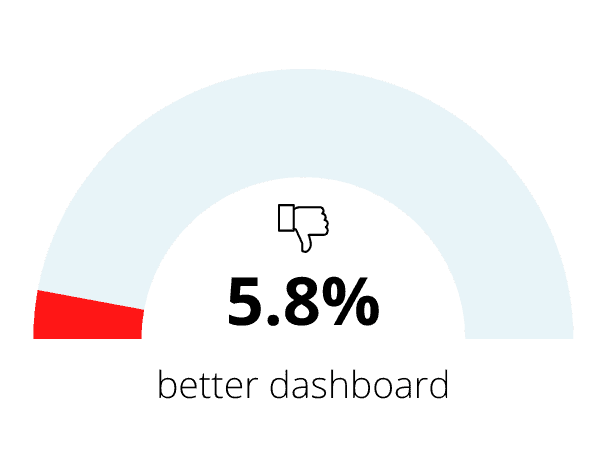 2. Thinkific Course Builder
It is very easy to upload and organize learning content from within the Thinkific admin.
If you have a complete course, you can upload the entire course and organize it just the way you want in a couple of hours (depending on how big it is).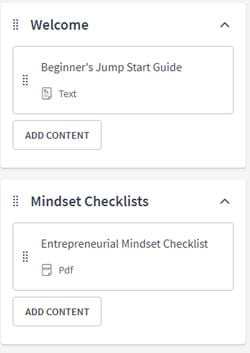 Simply add content from the menu on the course page. Then add the content into the form that pops up on the main part of the page. Here's an example of how to add in a PDF: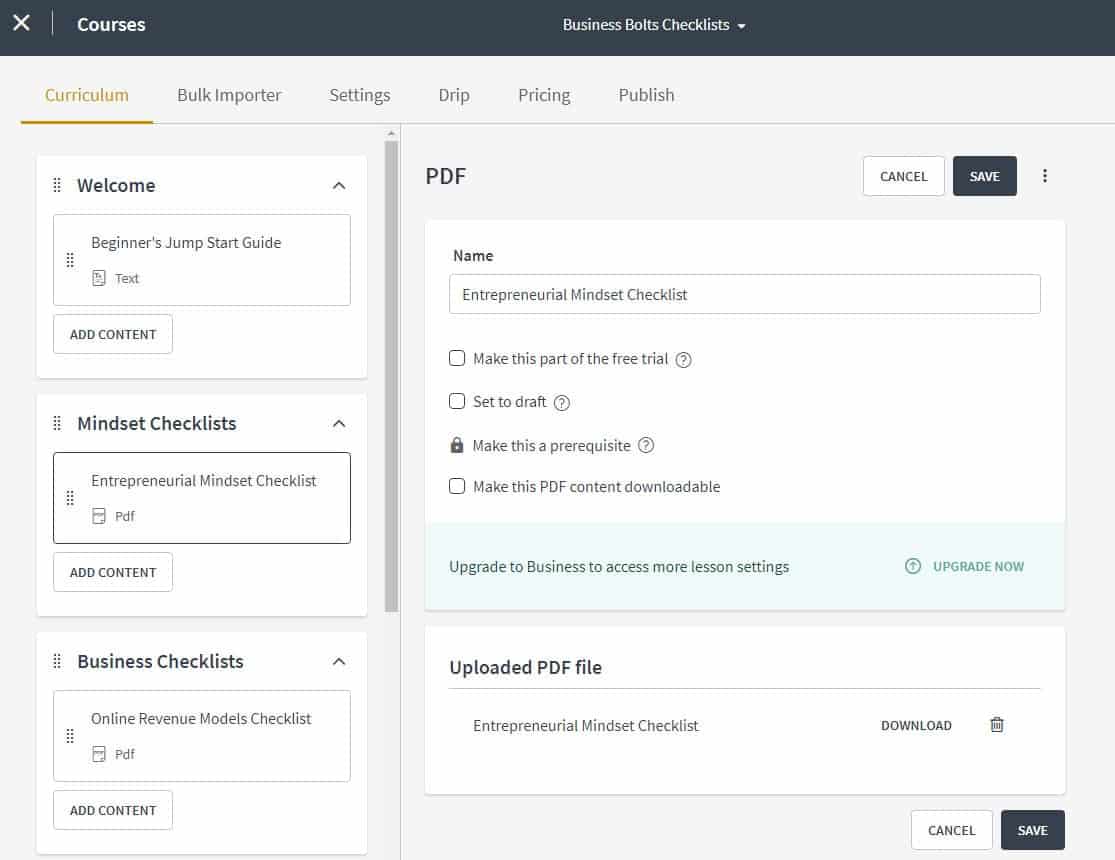 You can also add in videos very easily as well as quizzes, surveys, and nearly any other type of content you want to create. The course player for video content is very professional. Here are all the choices for content you can add with just a few clicks of your mouse: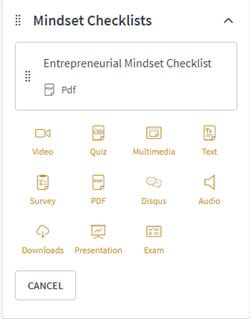 Quizzes are Simple
The quizzes actually look very nice, but they are simple. If you need something more than a simple quiz to check if your learners are understanding the material covered in each module, or maybe a simple assessment at the end, then Thinkific quizzes may not be enough for you.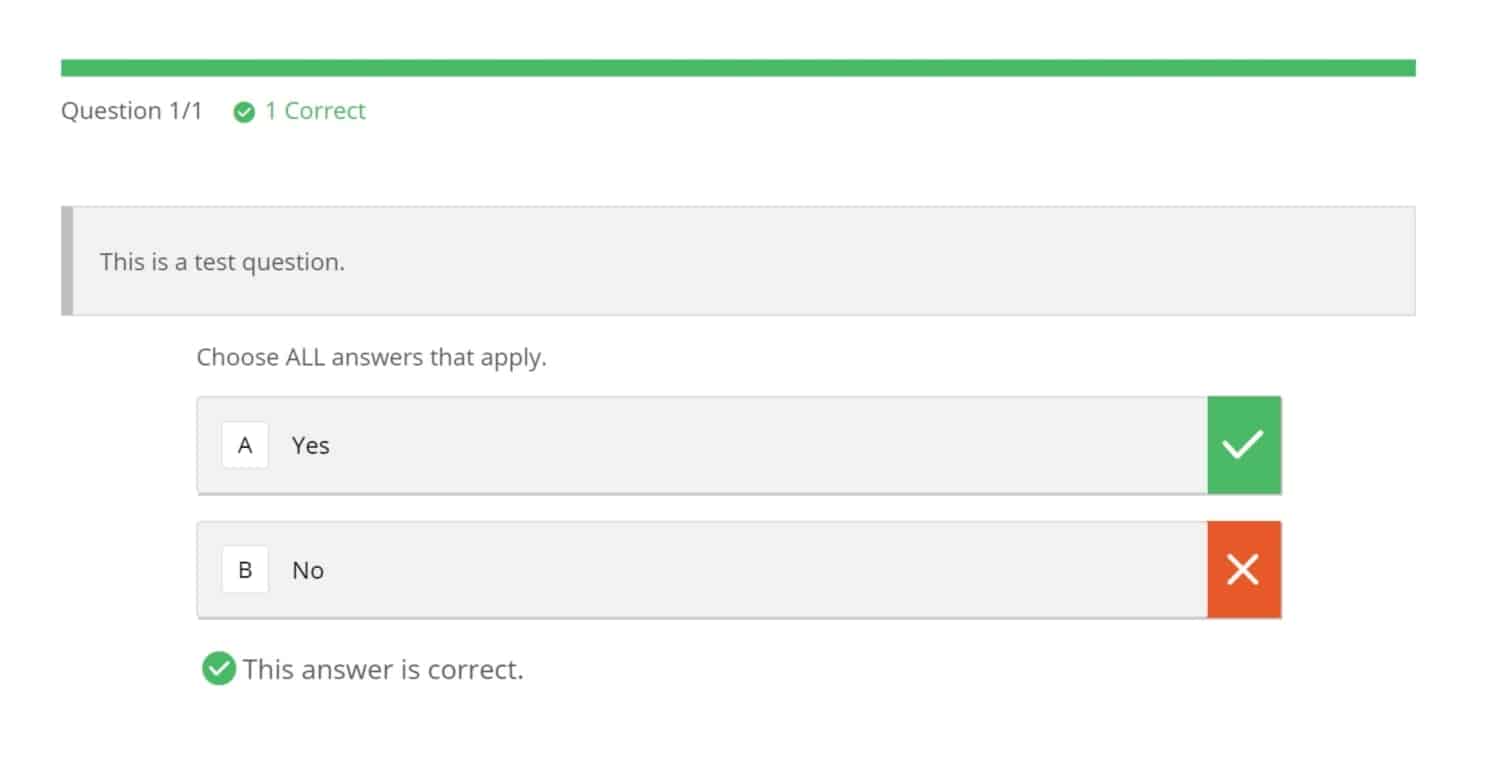 One nice feature with Thinkific is that you can build a large question pool and specify the number of questions used in each quiz attempt. This is an upgraded feature, but one that could be very useful for certain types of courses.
Upload Files Created by eLearning Authoring Tools
Thinkific also allows you to upload files created by eLearning authoring tools like iSpring and Captivate (on an upgraded plan). So you may be able to upload files of this type offering an advanced learning experience.
Course Builder Feedback Based on User Reviews of Thinkific
Users like the Thinkific course builder. Here's a quote from one of the Thinkific users in our database, "lots of flexibility to deliver content and it allows me to track client progress over time".
Most clients love the course builder.
However, there is one area a few users in our dataset thought could be improved and that's in the area of gamification and certifications. It can be difficult to implement both these into Thinkific courses.
Better Certificates & Gamification
5.8% of Thinkific users wished for better certificates and gamification options. Here are a few of the quotes:
"more robust gamification system through badges"
"better way to provide certificates"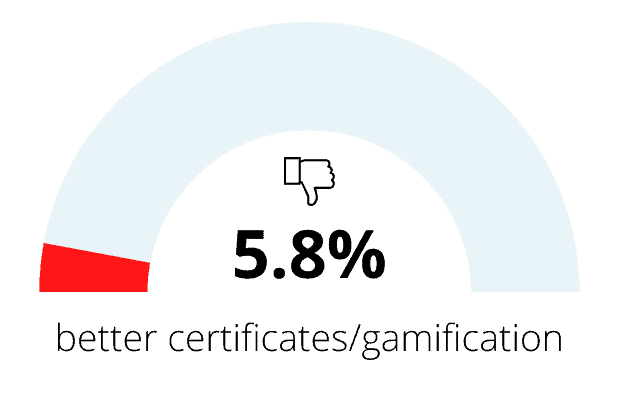 3. Thinkific Site Builder
The sales page designer is very nice. In my opinion, it creates the nicest-looking sales pages I've seen offered through a cloud LMS. You do not need to know code and it is very user-friendly. Here's what I built in just a few minutes: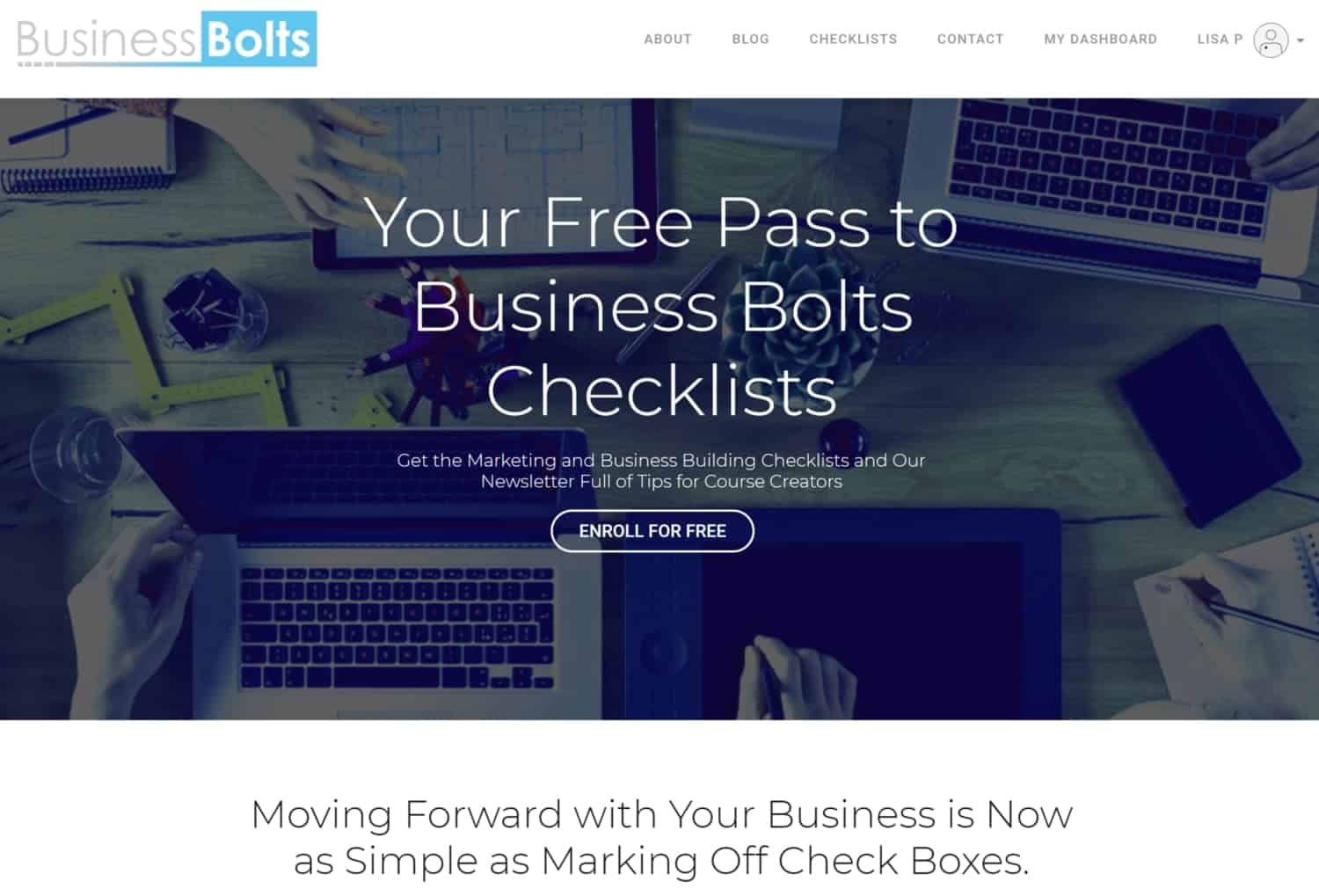 Thinkific also offers the ability to add icons right from the site builder: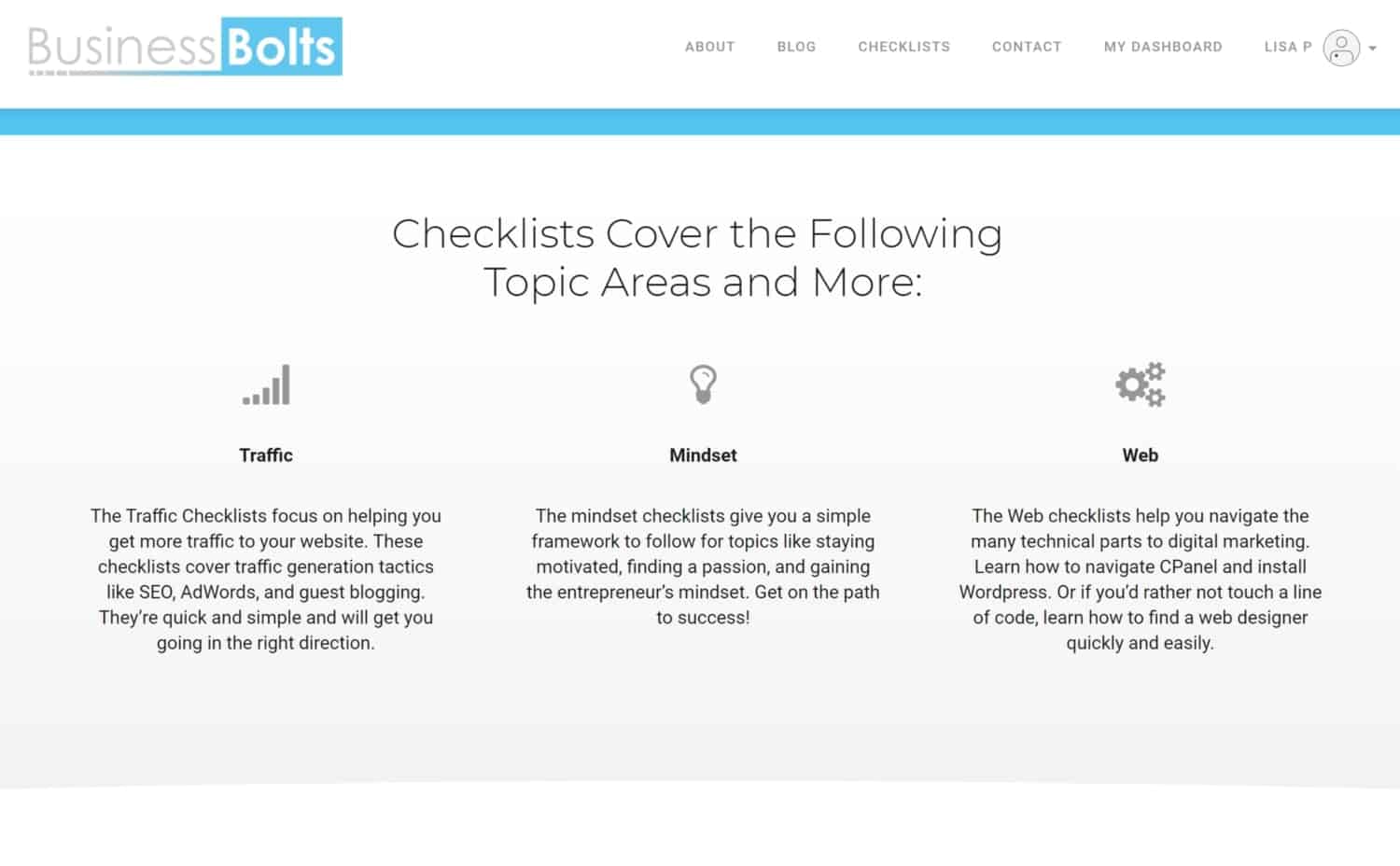 There are a lot of nice and easy-to-use features in their site builder which will make creating your web pages a fun experience with a minimal learning curve.
White Labeling is Possible
You won't have a special Thinkific URL for your login and sign-up pages. These are on your Thinkific.com subdomain or your domain if you upgrade. That means it looks like you're hosting your own courses. No one will know you're using another company to host them.

Logo Link
Logos on all my pages can go to my homepage.

Since I have a domain name and the main part of my site is hosted on my own hosting (which is Kinsta), I really want consistency across my Thinkific pages and my site.
I don't want users to have to go to a businessbolts.thinkific.com subdomain home page. This would only confuse people and doesn't offer a good user experience.
Site Builder Feedback Based on Thinkific User Reviews
While Thinkific does offer its own site builder, with a lot of bells and whistles, some users choose not to use it. Instead, they use another site builder like WordPress and then embed the buttons to their courses within it.
Better Landing Pages
15.4% of Thinkific users say the landing pages could be a little better. Here are a few quotes from Thinkific users regarding landing pages:
"bit more versatility with the creation of sales pages."
"I wish it had much better sales funnels."
"I only wish that the sales pages had more flexibility in template and design!"
"Possibly more design features so that I can create a better-looking homepage and internal landing pages."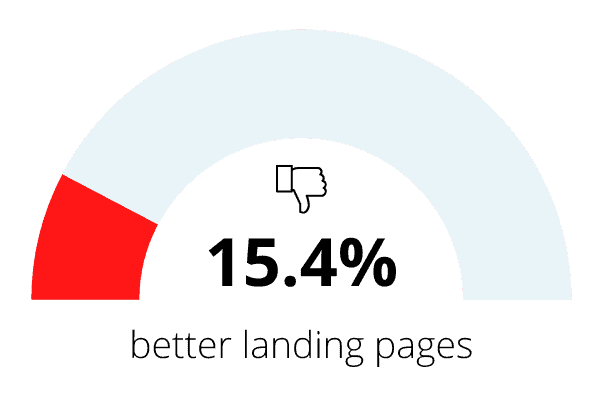 4. Thinkific Ease of Use
You're not going to need to spend days on end learning how to use Thinkific. It is very easy to use whether you have any technical ability or not.
You simply go down the list in the admin to get it set up.

Ease of Use Feedback Based on Thinkific User Reviews
Like the Ease of Use
34.6% of the Thinkific users in our database like how easy it is to use. Here are a few quotes from Thinkific users regarding ease of use:
"incredibly easy to use."
"very intuitive to create a course and very easy to upload."
"more user-friendly and simple than others."
"super simple about being able to just drop your content in without all of the backend setup."
"the back-end is very easy to use."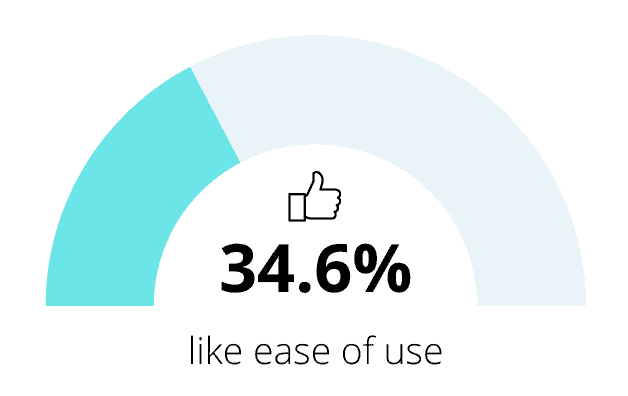 5. Thinkific Marketing & Sales
Just about everything you need to run your online course business is included with Thinkific.
Thinkific allows you to hook up to Stripe and PayPal in order to accept payments from your students. In addition, there's no holding period with your funds. You'll be paid out via the regular terms for Stripe and PayPal which means it will usually only take 1 to 2 days for you to get your money.
Students can sign-up and will automatically gain access to your course so everything is hands-free for you.
You can offer coupons and bundle your courses.
In addition, Thinkific offers an affiliate program for you to gain more customers. You can easily generate affiliate links for people who would like to refer your course to others.
The only thing Thinkific is missing is the ability to send out email broadcasts and email sequences. So you will need an email marketing solution for that.
Marketing Feedback Based on Thinkific User Reviews
There are some downsides with the Thinkific marketing and sales tools. Here are the main areas for improvement according to our user base.
Better Shopping Cart
When it comes to Thinkific, 11.5% of our user base wish for a better shopping cart. Here's what a few users said:
"wish it had more advanced automations like abandoned cart emails or a better system for order bumps."
"I wish Thinkific had a better shopping cart."
"Thinkific does not collect VAT Moss tax."
"Yes! I wish it had its own Sales Shop feature that is internal with the course program, but overall, it's a great program."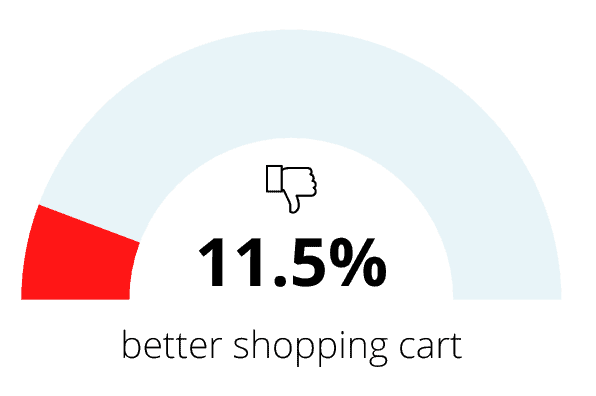 Better Email Marketing
7.7% of the users in our Thinkific database wished the email marketing features were better. Here's what a few users had to say:
"an all-in-one system to house email marketing."
"and a better email marketing tool."
"wish Thinkific had an email automation system similar to Kajabi."
"Emailing capabilities are limited."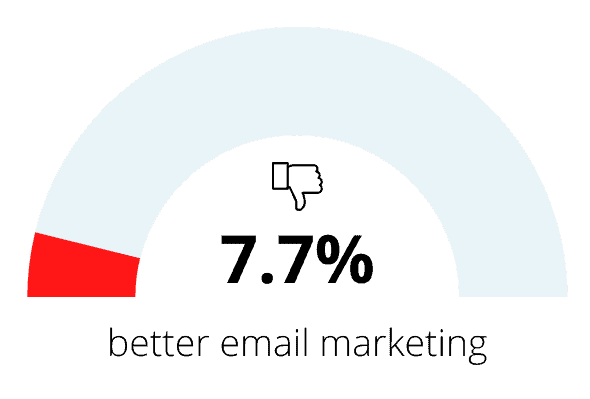 Better Affiliate Features
From our data, 5.8% of Thinkific users would like better affiliate features. One wished it would auto-pay affiliates and another didn't like the clunkiness of the affiliate program. Here are a few other responses:
"I wish it would auto-pay affiliates."
"better affiliate features."
"the clunkiness of the affiliate program."
"track affiliate cookies and give my partners a fair share of the revenue."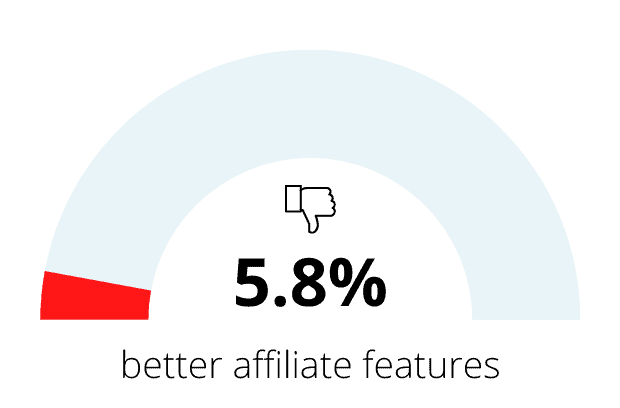 6. Thinkific Integrations
Thinkific offers lots of integrations. As mentioned, I use Thinkific to run one of my businesses, and all the integrations I've tried work well. I use the ConvertKit integration which allows clients who sign up for my Thinkific course to automatically move over to ConvertKit so I can send them follow-up emails.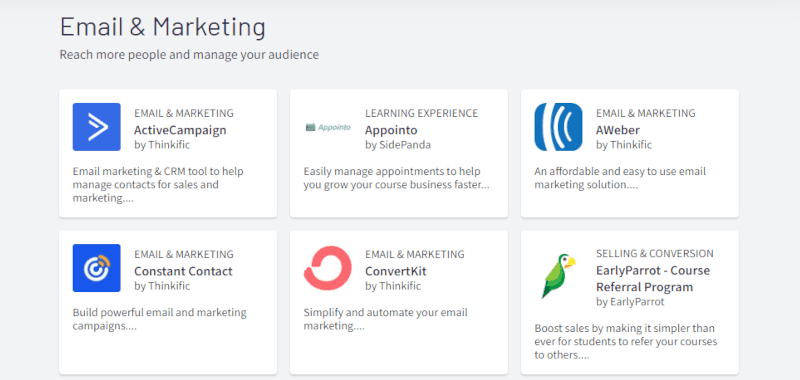 In addition to integrations, Thinkific also offers the Thinkific App Store where you can get free or paid apps to more tightly integrate with your Thinkific account.
Integrations Feedback Based on Thinkific User Reviews
Users in the data set really like the integrations Thinkific provides. They like the overall integrations and especially the payment integrations.
Like the Payment Process
11.5% of the Thinkific users in our data set like how easy they make it to manage payments.
"instant payouts with minimal processing fees."
"students can pay by using Stripe or PayPal."
"their payout."
"revenue instantly rather than waiting until the end of the month."
"and it has payment integration."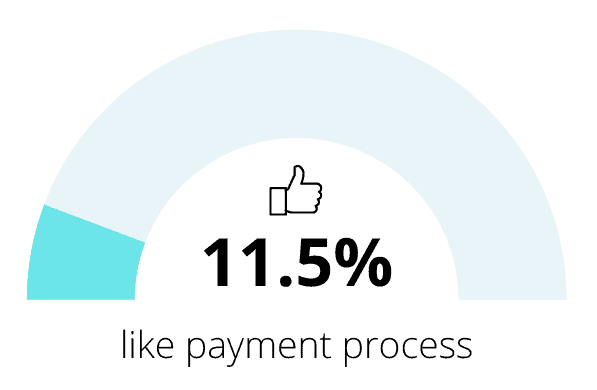 Like the Integrations
7.7% of Thinkific users in our dataset commented on how they really like the integrations when it comes to Thinkific. Here are a few of the comments:
"many integrations and apps that make it easy for the instructor to customize their platform."
"integrate my site with my mailing system."
"extensive list of built-in integrations."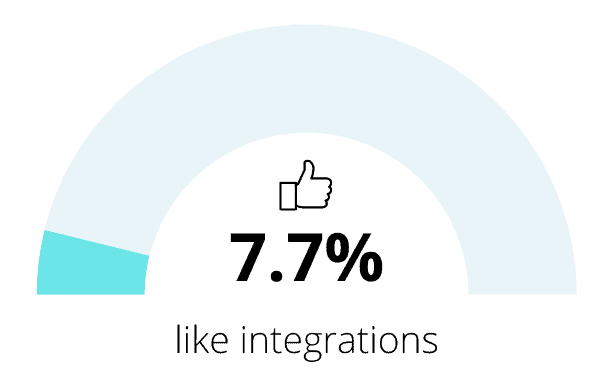 7. Thinkific Customer Support
Thinkific support is awesome.
They offer in-depth tutorials right on the site. They even send you friendly emails to encourage you to get started after you sign up.
Based on my experience, they offer great customer service support also. I was getting knowledgeable emails back within 24 hours on business days. I especially like the chat support where I receive help via chat in minutes.
In addition, there's also a very active Facebook group. You'll see posts from other members and can connect and ask questions from within the group.
Customer Support Feedback Based on Thinkific User Reviews
None of the users in our dataset had anything negative to say about Thinkific's customer support. In fact, all we ever heard from Thinkific users was how much they valued the support.
Like the Customer Service
19.2% of the users in our Thinkific database liked the customer support. Here's what a few of our users had to say:
"customer service is AMAZING."
"receptive to feedback and questions."
"people working there are even better."
"support is amazing."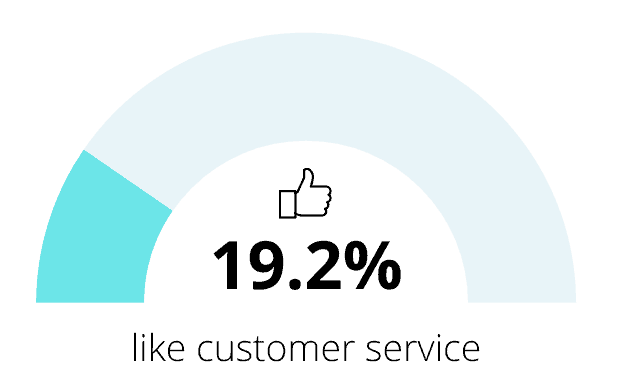 8. Thinkific Security & Updates
Since Thinkific is a cloud platform, it's hosted for you. That means you don't need to install anything or update any plugins on the platform. It is all done automatically for you.
In addition, they take security very seriously. I've never had a problem. None of the Thinkific users in our dataset mentioned ever having problems.
Feedback on Updates Based on Thinkific User Reviews
Like the Automatic Updates
When it comes to Thinkific, 9.6% of our dataset really like the automatic maintenance. Here are a couple of quotes from users:
"the cloud solution is able to scale with almost no maintenance on my part. a bit more secure than if I self-hosted."
"wouldn't require a lot of technical maintenance."
"bit more secure than if I self-hosted."
"Thinkific will update for you."
"with Thinkific I didn't have to keep updating the software and plugins."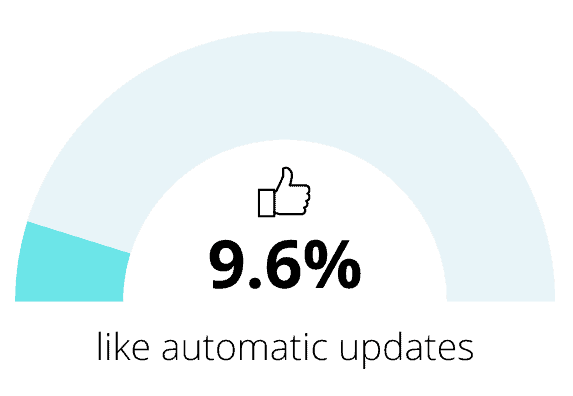 9. Thinkific Prices
Thinkific has several pricing plans that range from $0 to $499/month. We go through them all briefly in this Thinkific review here …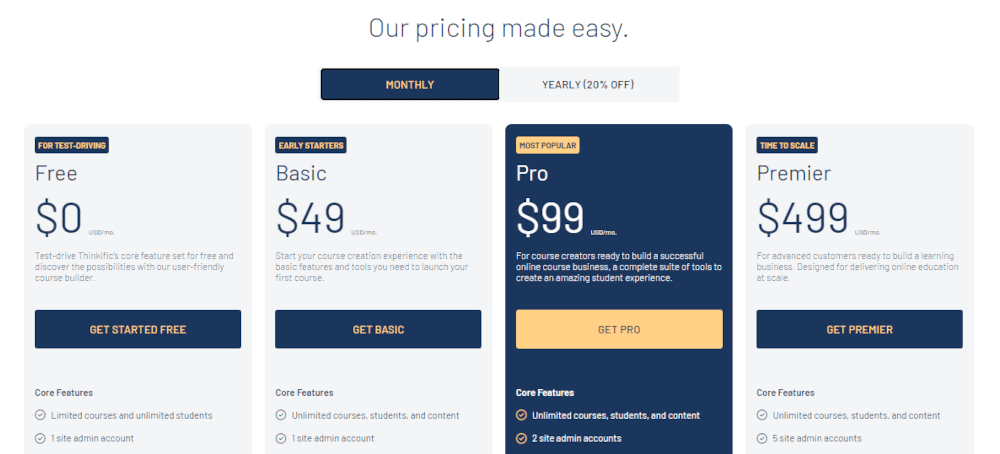 Free Plan
As you can see Thinkific offers a Free plan which is perfect for test-driving this platform. You can do a lot of things with the Free plan and there are no transaction fees.
Basic Plan
The next plan up is the Basic plan which is $49 a month.
In addition to all the core features like unlimited courses, students, and content, you'll have the ability to add in coupons, email students (one at a time), drip/schedule content, have a custom domain, use affiliate reporting, integrate with popular email marketing solutions, integrate with Zapier, and manually enroll students.
Pro Plan
The next plan is the Pro plan. This one is $99 a month. You'll get completion certificates, the ability to add private or hidden courses, prerequisite lessons, 2-course admin accounts, 5-course admin accounts, advanced HTML/CSS editing, advanced course pricing, and memberships/bundles.
Pro Plan + Growth
Growth is an add-on to the Pro Plan. It's $50 a month in addition to the Pro plan costs which brings the total to $149/month. You get the following additional features with the Growth add-on; groups, advanced segmentation, webhooks, Zapier actions, Brillium exams integration, bulk emails, public API, Infusionsoft integration, Active Campaign integration, and white labeling.
Premier Plan
Finally, there's the Premier plan which is $499 a month. This plan makes the most sense for larger organizations. You'll get all the Thinkific features plus the Growth package for unlimited students. It includes SSO (single sign-on), 5 site admin accounts, 50-course admin accounts, public API, and an onboarding package.
For most businesses, the Basic or Pro plan should be the right fit and offer a very affordable way to get started with your online course business.
Pricing Feedback Based on Thinkific User Reviews
Like the Pricing
From our dataset, we see that 19.2% like Thinkific's pricing. Here's what a few users had to say:
"the basic plan was fairly cheap ($50/month)."
"economical and easy to scale."
"also more affordable than some."
"cost-effective."
"inexpensive option."
"price of entry."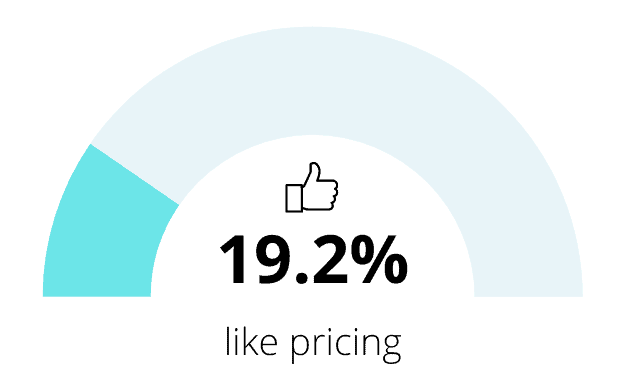 Like the Free Version
13.5% even commented on the free version of Thinkific. Here's what users said:
"the free version of the program included the most features."
"get started completely for free."
"offered a free version which worked well."
"good free options."
"free solution."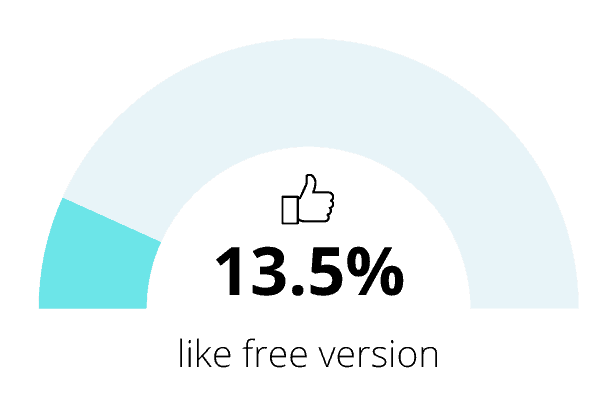 Recommendations With Thinkific
Although you can use a Thinkific subdomain, I recommend getting your own domain name and setting up Thinkific to point to it if you don't already have a web presence. This way you're building up your brand instead of just using a thinkific subdomain as your main site. That's only going to confuse your learners.
Here's what I recommend using with Thinkific:
Domain name (get tips on how to choose a domain name for your online course business)
Hosting with most of your front-end pages on it (but you don't have to have this)
Email marketing automation tool
Thinkific vs Competitors
There are many online LMS platforms to choose from, but not that many are as perfect for small business owners as Thinkific. However, Teachable is one of Thinkific's top competitors. They both have nearly the same feature set and the pricing is very similar.
I've put together a complete Teachable review since it's another feature-rich course-building platform that is similar to Thinkific. You also might want to take a look at the Thinkific vs Teachable breakdown that pits these top online course platforms against each other.
Thinkific Review: Pros and Cons
Thinkific is an amazing choice if you're looking for a hosted course solution. Based on the data from the successful course creators we interviewed, here are the main pros and cons:
Thinkific Cons:
15.4% want better sales pages
11.5% wish for a better shopping cart
7.7% want an email automation system
5.8% want better analytics
Thinkific Pros:
34.6% love how easy Thinkific is to use
19.2% love the customer service
13.5% like the free version
13.5% like the user interface
11.5% mention ease of payments
9.6% like that it's a cloud solution
How to Get Started with Thinkific?
Sign-up for the Thinkific free plan where you can try out nearly all their features. Core features are available to you including some integrations. You may actually upload and start selling your first course with the free plan so get started today!