Everything You Need to Know About Video Podcast Equipment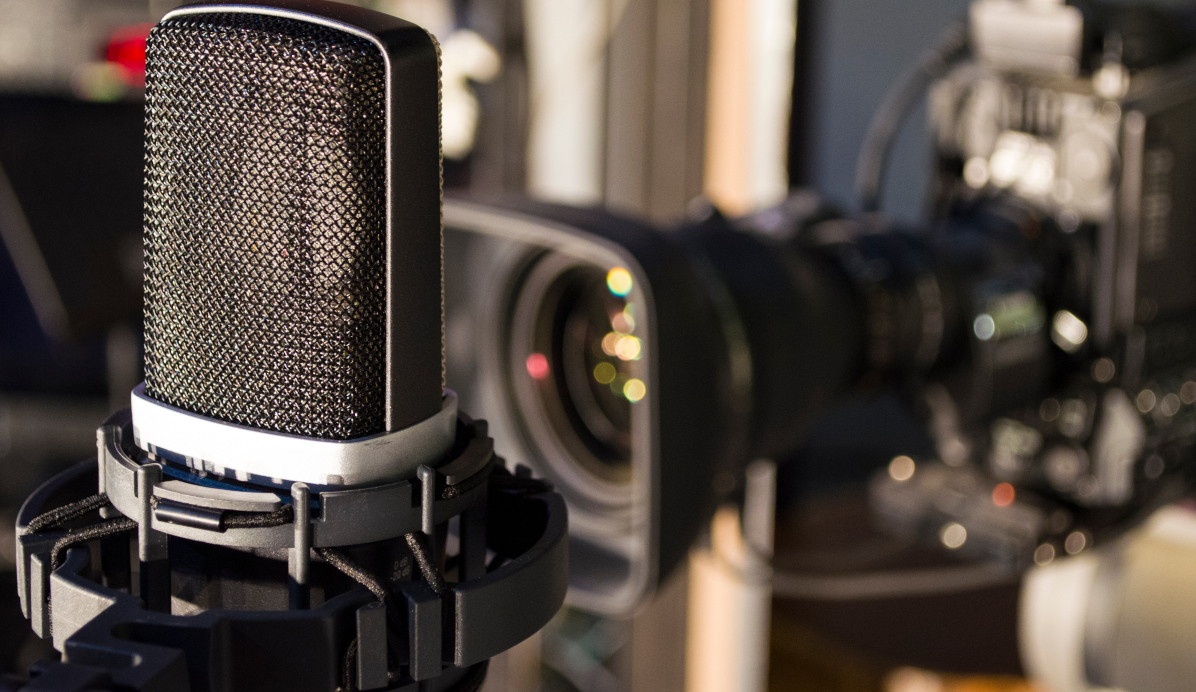 Our content is reader supported, which means when you buy from links you click on, we may earn a commission.
---
With so many different types of cameras, microphones, and accessories out there, it's hard to figure out what you really need to create a video podcast. You don't want to spend $1,000 only to feel like you wasted your money and still need to start over.
It's best to have a plan mapped out of the equipment you need. You can also use some advice on what to look for as you're selecting the exact equipment for your video podcast.
I've produced over 250+ regular podcast episodes and have created hundreds of hours of video as well. So I have a good list of must-have equipment for you. I also have some tips on making your video podcast stand out.
After checking out this guide you'll be ready to start shopping!
Can a Podcast be a Video?
Podcasting is a very popular medium online. Since March 2021, iTunes hosts 47 million episodes from 1.96 million podcasts.
In addition, other stats show that 50% of all US homes are podcast fans.
Video podcasts are a combination of both audio and video. They are very popular among consumers who want to learn new skills or find out about something interesting.
Many popular podcasts now incorporate video footage to enhance the listener's experience. Video can be used to supplement the audio content, or it can be used as a standalone element.
Some podcasts now include video interviews with guests, while others use animation and graphics to visualize the topics being discussed. Most simply film the podcaster while they're speaking.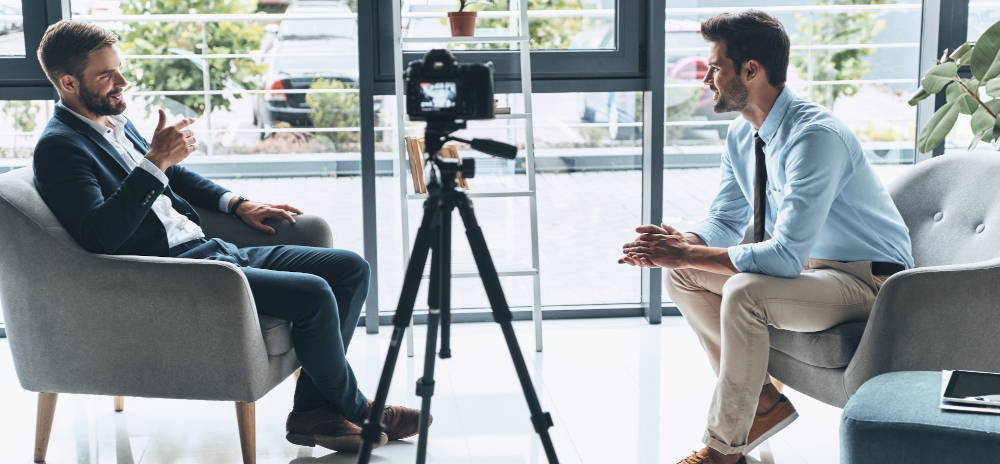 Reasons to Film Your Podcast
Video podcasts allow people to hear your voice while seeing your face. And due to the fuller transparency, video podcasting gives you a greater ability to connect with your audience.
Showing yourself makes you relatable and human. People want to know who's behind the voice. That's why video podcasts are great tools for building audience relationships.
In addition, there's less competition with video podcasts. One research study showed that only 17% of podcasters were including video in their podcast in 2019.
Reach New Audiences
With video podcasts, you can create content that goes beyond audio alone. Podcasting allows you to reach new audiences through other platforms like YouTube.
A video podcast gives you the ability to share your content across multiple channels. Plus a segment of your audience will enjoy watching videos on your site, which increases engagement. By creating a video podcast, you can reach out to an audience that would otherwise never hear about your podcast.
What to Ask Yourself to Make a Successful Video Podcast
Now that you know the benefits of creating a video podcast, it's time to look at what goes into making one. Below are some key questions to ask yourself before you start recording:
Do I have the necessary equipment?
Do I have a quiet place to record?
What about my background? Do I want an in-studio feel?
Do I have a video hosting platform?
Do I have the time to edit the video?
Podcasting isn't just about talking into a microphone. To produce a high-quality video podcast, you need the right equipment and software. Make sure you have all this sorted out before you get started.
The biggest tip to give is to make sure your video content is authentic. Don't try to be someone else. Be yourself.
How Many People Will be Recorded?
Before you get started, you need to sort out a few considerations. For one, how many people will be recorded at a time?
When buying audio gear, you must consider how many people will be present during the recording. For an interview show, you should record two microphones. For a panel show, you should record as many mics as there are participants. In many cases, you may only need to record one person, but it's worth considering if you'll ever need to record multiple people.
Where Will I Record My Podcast?
Home studios are great for podcasts, but they require a lot of space and equipment. However, they can save you a lot of money if you're on a budget.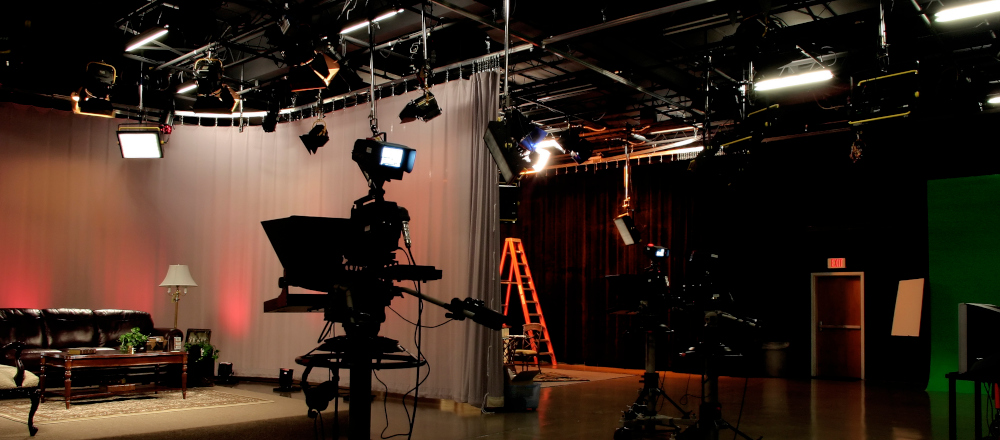 The costs to rent a studio will add up. However, studios are nice because they save you the hassle of setting up and tearing down your own home studio.
Don't forget to factor in the costs of a home studio. Often, acoustic panels and reflection shields are necessary if you're recording in an open room.
It's also possible you need to record on location. Location recordings are ideal for live shows, but they require a ton of preparation and planning. Lavaliers are good for recording interviews in public places like restaurants and bars.
Equipment
When you're ready to start recording your video podcast, make sure you have all the right equipment and have spent the time to consider your options.
What is My Budget?
Recording a video podcast doesn't have to be expensive. In fact, you can get started with just your smartphone. However, if you're looking to produce a high-quality show, you may need to invest in some additional equipment. Here's a list of essential gear for starting a video podcast …
Podcast Video Camera
You can create professional-looking videos without spending thousands of dollars. If you're on a tight budget, then use your smartphone! They record better than many older video cameras. They also record at a higher quality than most low-end video cameras. If you don't have the budget to spend at least $500 to $700 or more on a digital camera, then I would use your smartphone.
Higher-end video cameras will offer better quality than smartphone cameras. So if you have that budget (at least $500 or more and even that might be too low), you can consider investing in a camera.
It's also possible to use a webcam. Using a webcam will allow you to save some money over the typical video camera, but again, your smartphone may actually be better than most webcams.
There's a lot more on this list so I suggest reviewing it first, investing in the items you must have and if you still have the money, then think about a digital camera. One I see a lot of good reviews about is the Panasonic LUMIX GH6 which is just under $2,000. There are a lot of really great cameras in this price range and some even lower, but again, your smartphone will be OK until you have the budget.
Tripod
You'll need a tripod to keep your camera steady. Tripods are great for stabilizing cameras while filming. Tripods come in different sizes depending on how much weight you want to carry. Desk tripods are great if you're recording from an iPhone or a webcam.
Video Lighting
Lighting is important for any type of video recording. It helps set the mood and can make a big difference in the quality of your final product.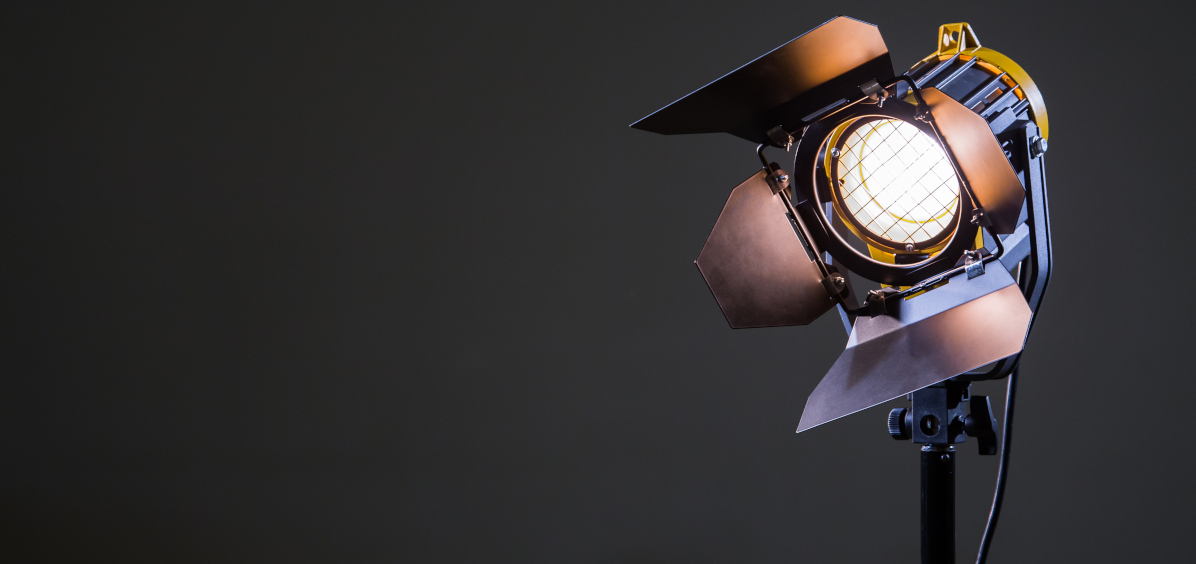 There are many ways to shoot video, including natural light, studio lighting, and even indoor/outdoor lighting. If you plan to invest in studio lighting then you still have a lot to choose from. For example, you can use LED lights, which are energy-efficient and don't produce a lot of heat.
You can also use softboxes, which diffuse the light and create a softer look.
Ring lights are great for close-ups. They allow you to see what's happening around the face.
Podcasting Microphone
A microphone is the most important piece of equipment for any podcast. It's what captures your voice and turns it into an audio signal. Although your camera will have a microphone, investing in an external mic is worth the money.
You can use a variety of microphones for podcasting. You can choose from a USB microphone, a condenser microphone, or a lavalier microphone.
Condenser mics are among the most popular microphone types used in professional studios today because they offer high-quality sound reproduction. The type of microphone you need depends on the type of podcast you're recording.
A good microphone is essential to creating a great podcast. Don't buy a cheap microphone. They don't last long and will frustrate you every step of the way. Buying a cheap mic just won't give you the quality you want.
Audio Interface
Plugging mics directly into a computer doesn't work very well for podcasts. That's why audio interfaces are very important if you want to record high-quality audio. Audio interfaces give an enhanced sound quality. It's the best way to get pro-level sound without spending a lot of money on a big mixing board.
An audio interface is a box that connects microphones and instruments to a computer. It converts the analog signal into a digital one so your computer can record it. A USB audio interface is a great option for beginners who don't know much about recording equipment.
Audio Mixer
A mixer will allow you to control all the audio inputs and outputs separately. This is helpful if you're recording a podcast with multiple people.
Investing in an audio mixer is a great way to get more control over the sound of your podcast. It gives you the ability to fine-tune the levels of each individual microphone and allows you to add effects like compression and EQ.
Video Recording/Editing Software
I suggest recording audio and video separately and then combining them later. And for this, you'll need video editing software.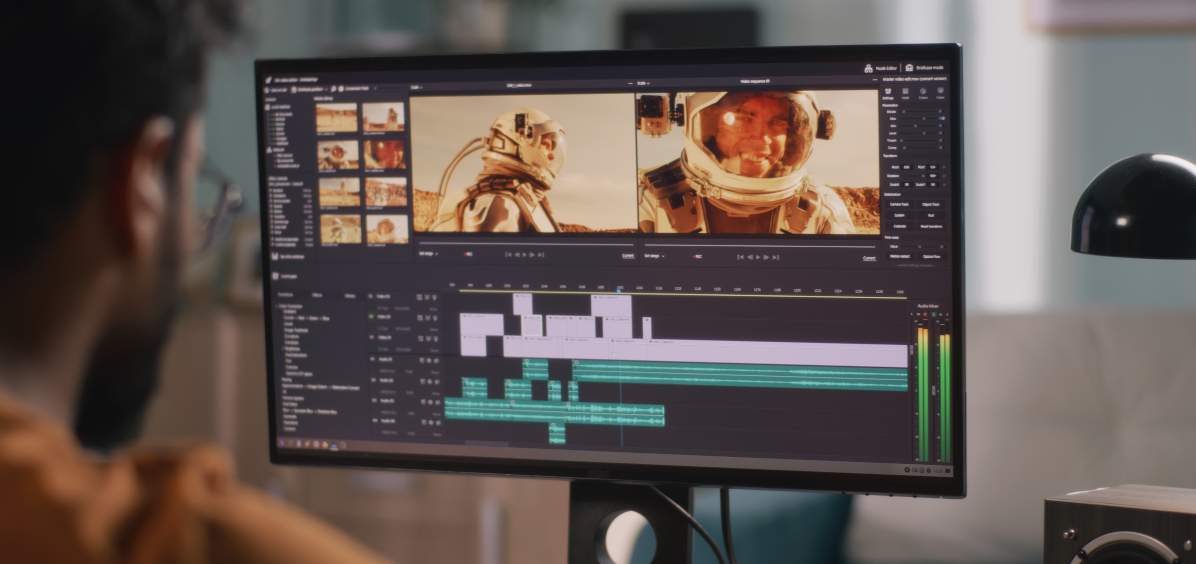 In addition, video editing software makes it easy to cut out sections or add transitions between clips. A good video editing software should allow you to edit multiple clips simultaneously, and add transitions, effects, music, etc.
What Are Other Types of Video Podcast Equipment to Consider?
We've gone through the main purchases, but there may be a few more items to consider to enhance your video podcast.
Pop Filter or Windscreen
Pop filters or windscreens are an inexpensive way to improve your audio quality. They work well for most microphones. You'll want to choose a pop filter that's easy to attach to your mic.
Memory Card
You'll need a memory card to store your video podcast. Memory cards come in different sizes and speeds. Choose a size that's large enough to store your video podcast and a speed that's fast enough to record high-quality video.
Make sure to buy enough space to avoid running out of room on your memory card. Keep your memory cards safe. Don't let them fall out of your pocket or bag since your entire recording is within them!
Podcasting Headphones
Most podcasters (74%) wear headphones both while they're recording and during post-production.
Headphones are necessary for recording and editing your podcast. They allow you to hear what you're recording clearly. Look for headphones that are comfortable to wear and have good audio quality.
Over-the-ear headphones are great for beginners because of their comfort. The closed-ear design provides accurate sound reproduction, which is important for podcasting.
Microphone Stand
A good mic stand should be able to hold the mic close to your mouth without touching anything else. Be careful about how much weight your mic stand holds. If it's too heavy then it could tip over.
Podcast Hosting Provider
Podcasters often struggle to find a platform that offers them everything they need to grow their audience. Hosting providers like Podbean give podcasters everything they need to succeed. With unlimited storage and bandwidth, professional features like live streaming and audience analytics, and the ability to monetize your podcast, Podbean is one of the best platforms for podcasters.
A number of services offer podcast hosting, including Anchor, Libsyn, and Blubrry. I use Blubrry and find it has everything I need to host and distribute my podcast.
FAQs on Podcast Videos
What is the difference between a video and a podcast?
In the simplest terms, a video is a recording of moving images, while a podcast is an audio recording. However, there are a few key ways in which these two formats differ.
Videos are typically much more visually stimulating than podcasts, as they can include not only sound but also visual elements such as movement, facial expressions, and graphics.
Videos are often shorter than podcasts, as they need to be concise and to the point in order to keep viewers engaged.
Podcasts tend to be more flexible in terms of format, as they can be either pre-recorded or live and can vary in length from a few minutes to an hour or more.
How do you upload a video to a podcast?
There are a few different ways to upload a video to a podcast. One option is to use a hosting service that specializes in podcasts. These services may provide an easy-to-use interface for uploading your video files, and they'll handle all of the technical details of making your podcast available online.
Another option is to upload your video file to a video hosting site. Then you can embed your video onto your own website.
Lastly, you can also upload your videos to popular video-sharing sites like YouTube and then embed the video player on your podcast website.
Conclusion
Podcasting is a very popular way to share audio content online. As mentioned, adding video to your podcasting will likely result in more viewers and a better connection with those viewers.
If you're looking for an entry-level podcast setup for producing quality audio and video content, the equipment I've suggested here will serve you well.
With a little practice and some basic editing skills, you can create a popular video podcast that's both informative and engaging.