Breakdown of the Best Headphones for Voice Over Recordings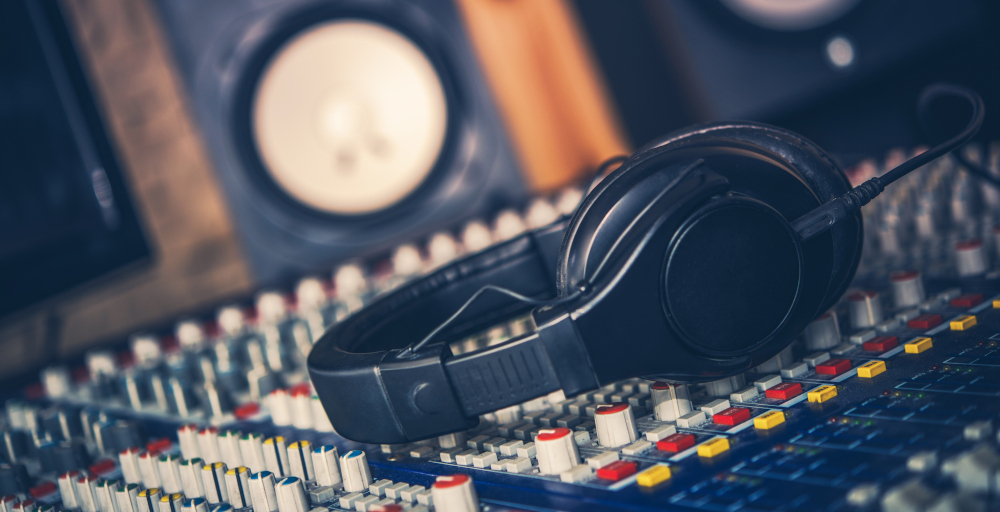 Our content is reader supported, which means when you buy from links you click on, we may earn a commission.
---
There are a lot of factors to consider when choosing headphones for voiceover work. You need something that will give you an accurate representation of your voice, while also providing comfort and durability.
In this blog post, we'll take a look at some of the best headphones for voiceover work, based on our own experience and buyer feedback. Whether you're looking for studio-quality headphones or something more affordable, we've got you covered!
Using Headphones for Voiceovers
There are several reasons why using headphones for recording and editing voiceovers can give you an advantage. For starters, you get to be up close and personal with the audio, which allows you to pick up even the faintest sounds in the background.
While Recording
Many voiceover performers prefer wearing headphones while recording because it allows them to pinpoint any sound issues. By monitoring their performance, they know exactly which sections need to be adjusted.
Fixing these issues during recording is much easier than going back and forth. It also takes away the stress of having to record the whole thing all over again.
Headphones also help you enunciate better because you're focusing on your voice without any ambient noise. It's a great way to build confidence and be comfortable hearing your own voice.

For Editing
Ideally, when editing voiceovers, you should use high-quality speakers at moderate or slightly high volumes. Yet, speakers may not pick up all the extra noises recorded by the mic.
That's where a good pair of headphones come in.
Using headphones while editing audio is a terrific way to give you accurate-sounding reading. They're also great at finding accidental silent gaps, lip smacks, clothes rustling, sounds in the background, and much more!
Open-Backed vs. Close-Backed Headphones
While it may seem like it's simply a matter of different design features, there are significant distinctions between open-back and closed-back headphones. Each one provides performers and voiceover actors with a different user experience.
Take a look.
Open-Back Headphones
The first thing you'll notice about open-back headphones is that they allow for better spatial awareness. They do this by filtering in some of the sounds from the room.
As a result, many voiceover actors feel more comfortable wearing them. In turn, this allows for a more natural-sounding, enjoyable performance.
Closed-Back Headphones
In contrast, closed-back headphones don't provide any spatial awareness. By not allowing ambient sounds to filter in from the room, they can feel quite isolating, especially for new users.
However, this feature can come in handy when recording music as a way of preventing sounds from spilling, or bleeding, onto the track you're recording. Say, for example, you're playing to a certain track, closed-back headphones stop the mic from picking up background noises in the recording room.
Best Headphones for Voiceovers
Check out these top headphones for voiceovers to see which is better suited for your recording needs. Keep in mind that most voiceover professionals try to keep their equipment costs low.
In fact, a recent study has shown that 46% of voiceover professionals keep their gear under $1,000. Headphones along with the microphone and audio interface would be the gear to spend the most on. This is true whether you're getting into voiceover work as a service or recording your own instructional training.
Sennheiser HD280 PRO
The Sennheiser HD280 features a closed-back design with circumaural ear cups. Together, they provide top-notch noise cancellation for superb sound reproduction and minimal distortion.

These headphones are lightweight and slim. They're snug without feeling too tight on your ears to minimize fatigue and promote long-term wear.
Pros
Deep bass.
Reliable sound reproduction even at high volumes.
Cushioned earpads for comfortable wear.
Cons
The connectivity cable isn't removable.
Beyerdynamic DT 770 PRO
The dynamic, long-lasting, closed-back DT 770 headphones are perfect for professional and amateur voiceover performers. One of its best features is its Tesla technology, with its high-quality audio resolution.

The wide frequency ranges are also hard to beat. With these headphones, you can get punchy lows and crisp highs, as well as produce superb impulse responses.
Pros
Super comfortable headband and earpads.
Tesla technology offers impressive impulse response and audio resolution.
Comes with its own drawstring bag for easy storage and portability.
Cons
May require an equalizer to balance out the ultra-bright highs.
Sony MDR-7506
Made for professional voiceover professionals, the Sony MDR-7506 is best known for its crystal clear lows and highs. In fact, these closed-back headphones can reach frequency ranges as high up as 20 kHz and as low as 10 H, which is pretty impressive.
In addition, the smooth PU leather earpads are thick and well-padded yet feel light on the ears. The lengthy 10-foot connection cord and the foldable option make them versatile and user-friendly.
Pros
Wide frequency range without distortion.
Comfortable earpads.
Foldable for easy portability and storage.
Cons
Leather earpads need constant care and upkeep.
Audio-Technica ATH-M50x
The first thing you'll notice about the ATH-M50x headphones is they come with three detachable cables: short straight, long straight, and coiled. That's pretty impressive attention to detail right there.

As for the sound, these closed-back headphones feature a wide range of audio frequencies, thanks to their high-powered 45mm drivers. The result is flawless sound reproduction and vivid clarity in all types of audio.
Pros
Collapsible design for no-fuss portability.
Ear cups rotate 180 degrees.
Near-instant driver response allows for accurate sound reproduction.
Cons
Highs aren't as crisp or clear as with other headphones.
Shure SRH840
Shure has been the go-to name for many audiophiles, thanks to its crisp sound quality and impressive frequency range. Luckily, the closed-back SRH840 headphones are no different, thanks to their dynamic drivers and rich bass.
These headphones are one of their best models, with their natural response and accurate bass. They also provide high-quality sound reproduction free of any distortion or muddiness.
Pros
Accurate sound reproduction without distortion.
Robust lows, quality midrange, and clear highs.
Faux leather earpads and a padded headband offer a comfortable fit.
Cons
May feel heavier than other models.
Choosing the Best Headphones for Your Needs
With all the technological advances of today, headphones are becoming better and better. However, while these advances ensure we get flawless audio, they also make it challenging to pick headphones that best suit our needs.
Below are the four main features to consider when buying your next pair of voiceover headphones. This way, you know exactly what to look for and be confident that you're making the right decision.
Think of Your Comfort
Voiceover sessions can last from 30 minutes to a few hours. So, you have to choose headphones that feel light and comfortable on your head.
Look for ones that have lateral or vertical rotation. Better still, some are designed to offer both types of rotation for maximum convenience.
Another feature is padded ear cups that offer freedom of movement. Even if the movement is limited, it'll still provide you with some relief during those long sessions.
Also, consider the material of the ear cup padding. The two best options are memory foam and neoprene rubber.
Foam contours to the shape of your ears for a more comfortable fit. It's also cheaper and lasts longer than other materials. Yet, it's not the best at dampening noises.
Alternatively, neoprene is highly durable and resilient. Plus, it's resistant to water and sweat to help keep your ears dry and cool.
Best of all, it's perfect for isolating noises and dampening sounds. However, the one downside is that it's more expensive.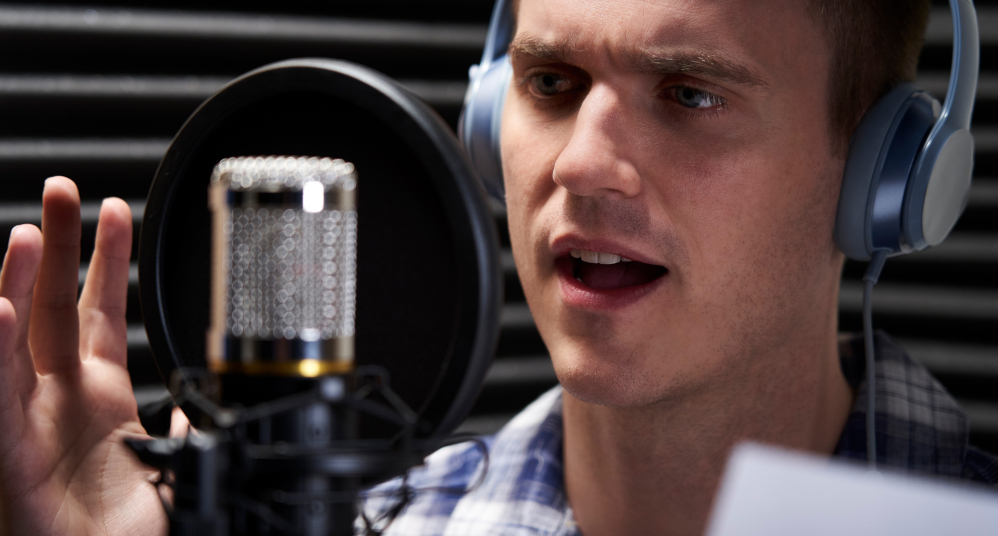 Sound Quality
As a voiceover performer, the main reason you're looking to buy good-quality headphones in the first place is sound quality. After all, no one wants their hard work to go to waste because their headphones weren't up to par.
The problem is that sound quality varies from one manufacturer to the next. There are even significant differences between various models from the same manufacturer.
The most important factors that go into good sound quality include:
Premium sound isolation for a clean and crisp sound.
Improved bass response.
Durable cables and connections to provide reliable sound reproduction.
Internal headphone drivers to make voiceovers sound natural and authentic.
Price Range
With such a large variety of models, brands, and features, it's no surprise prices range from affordable to pricey.
For voiceovers, we recommend investing in high-quality headphones in a slightly higher price range than you'd typically go for. Yet, they'll guarantee you get clear, crisp sounds every time.
Plus, because they're made with high-caliber components, you won't need to replace them each year or worry about your audio sounding fuzzy or incoherent.
Consider Connectivity
Almost all headphones accept 6.5mm or 3.5mm connections, which are both ideal for stereo sampling. Some also feature a USB connection to connect to a computer for recording software or studio sampling.
The more technologically advanced models offer wireless, aka Bluetooth, connections. However, despite being more versatile, wireless headphones produce lower sound quality than their wired counterparts.
In other words, the audio quality depends largely on the type and quality of the connection.
FAQs on Voiceover Headphones
Do I need headphones for voiceover?
If you're doing any kind of voice work – whether it's for podcasting, video narration, or even just recording yourself reading a script – then headphones are essential. They help to isolate your voice from any background noise, giving you a clearer recording. And if you're working with someone else, headphones let you hear each other more clearly, making it easier to stay in sync.
So if you're serious about getting great results, then invest in a good pair of headphones specifically designed for voice work. You'll be amazed at the difference they make.
Why do voice over artists wear headphones?
Voice over artists wear headphones for a number of reasons.
It helps to block out external noise so that they can concentrate on their performance.
It allows them to hear their own voice more clearly, which is important for making sure that they deliver the correct inflection and emphasis.
They help them to ensure that they are recording at the right volume levels. And, they allow them to monitor their own performance and make any necessary adjustments.
Can you do voice overs from home?
Many voice over artists and instructional trainers work from home studios. This allows them to have more control over their work environment and schedule.
Voice over work can be very demanding, so having a comfortable and relaxed setting can be a big advantage. Plus, with today's technology, it's easy to connect with clients and record high-quality audio from home.
What equipment do I need for voiceover work?
Any voice over professional will need to invest in some basic equipment before they can start churning out high-quality audio. Here's a short list of the equipment needed:
A good-quality microphone. A USB microphone is a good option for starting out, as they are relatively affordable and easy to use.
A pair of headphones so that you can hear your own voice clearly while recording.
Recording software. Audacity is a popular free option, but there are also many paid options available.
How do you make your voice sound professional?
The way you speak can make a big impression on people. If you want to make your voice sound professional, there are a few things you can do.
Try to project your voice so that it carries without sounding loud or screechy.
Focus on enunciating your words clearly. This doesn't mean speaking slowly but rather making sure that each word is distinct.
Try to use a neutral or pleasant tone of voice. Avoid sounding monotone, but don't go overboard with inflection either.
Pay attention to your volume. Make sure you're speaking loudly enough to be heard, but not so loud that you're disruptively shouting.
How long does it take to edit a voice over?
A shorter voice over may only require a few minutes of editing, while a longer voice over may need an hour or more. Additionally, if there are a lot of edits required, or if the project is particularly complex, it may take longer to complete. In general, however, most voice overs can be edited in double the time of the recording. So a one-minute recording may take 2 minutes or longer to edit.
Wrapping Up
If you're doing voiceover work then you already know headphones will help you create the highest quality work. This guide has covered the difference between open and closed-back headphones and provided you with a few headphone options to choose from.
The DT 770 headphones are my top pick (and the headphones I use for recording and editing my voiceovers). Take a look at the other options and even shop around if none of these fit your budget.
What's important is to start recording your voiceovers!