Top 9 LED Lighting Kits for Video Productions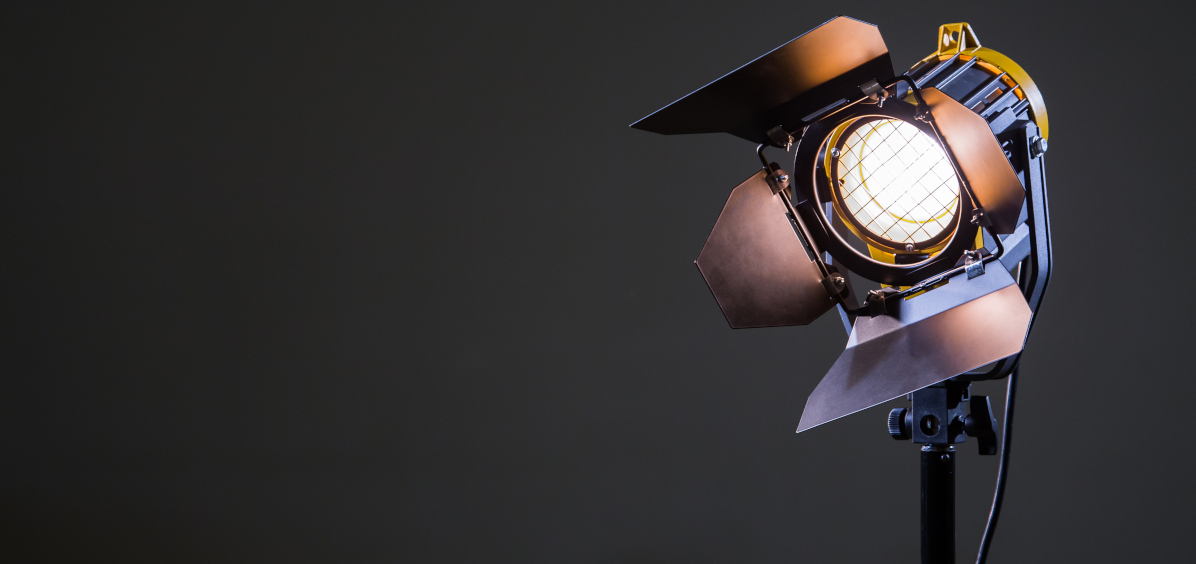 Our content is reader supported, which means when you buy from links you click on, we may earn a commission.
---
Are you struggling to find the best-LED lighting kits for your next video?
LED lighting kits for video are popular for many reasons, including that:
They produce very little heat, making them ideal for use in close quarters or on sensitive equipment.
LED lights are very energy-efficient, which can be a major advantage when shooting video over long periods of time.
LED lights offer a wide range of color options, which gives videographers greater flexibility in creating the desired look for their project.
They are very durable and have a long lifespan, which makes them a wise investment for any videographer.
Whether you're just getting started in the world of video or you're a seasoned pro, LED lights are worth considering for your next project.
In this guide, we'll take a look at some of the best-LED lighting kits for video production.
Read on for some tips and advice.
Why LED lights
Without good lighting, your videos will look bland. Often videos created with poor lighting wind up looking completely unprofessional.
Video is important enough that it can make or break your business. According to Forbes, users spend 88% more time on a site with video than on sites without video.
As mentioned, LED lights have many advantages over other types of video lighting. Here are a few additional reasons why many video producers consider LED lights over other video lighting solutions:
Incandescent bulbs are inefficient and generate a lot of heat.
LED bulbs last much longer than incandescent bulbs. In fact, they last up to 25 times longer than incandescent bulbs.
LED bulbs are available in many different colors including red, blue, green, yellow, white, etc.
They're great for shooting outdoors during daylight hours and are easier to transport than larger lights.
LED lights are gaining traction among filmmakers who want to save money while still producing quality work.
There are many different types of LED lights available, ranging from studio lights to portable units.
What are Panel Lights?
Panel lights are a popular type of LED light used in video production.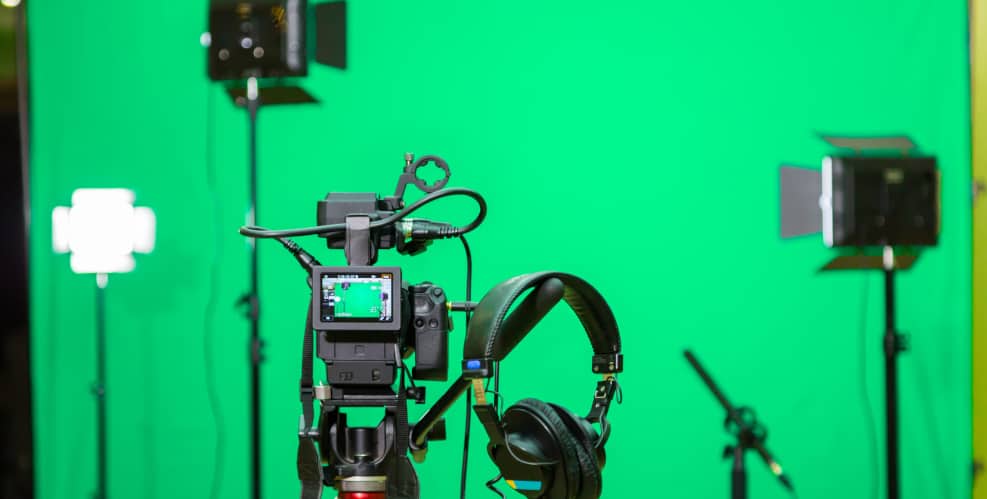 Here are a few benefits of panel lights:
Panel lights are perfect for smaller productions where space is limited.
They're very versatile and can be used for many different applications.
They're easy to control and operate, which makes them ideal for quick set changes.
Panel lights are an easy way to add a bright light to set pieces quickly.
They're extremely simple to operate and control and are perfect for quick setups.
What to Look for in an LED Video Light
When shopping for an LED video light, there are a few things to keep in mind:
Consider the size of the light. LED lights come in a variety of sizes, so it's important to choose one that will fit your needs.
Think about the color temperature of the light. LED lights are available in both warm and cool temperatures, so you'll want to select a light that will complement the colors in your video.
Pay attention to the power output of the light. LED lights have different power outputs, so you'll need to select a light that provides enough power for your needs. It might be nice to find an LED light that has a battery option if you plan to travel.
The IKAN IBK23150 V3 Small Interview Kit is a good interview lighting kit if you want to save money. It also works well in the field or in the studio since it is very easy to set up and take down. This kit comes complete with a charger and batteries so it's ready to go!
The Aputure Amaran P60C 3-point RGBWW Led Panels Kit is a 60W panel that emits a high quality of light.
This is Aputure's newest product line and includes three different kits. These lights are designed specifically for professional photographers who want to shoot videos outdoors.
The kit comes with a remote, so you can easily control the light's brightness and color temperature. Also, the panels are lightweight and easy to transport, making them ideal for on-location shoots.
The Aputure Light Storm C300d Mark II LED Light Kit is a high-quality LED light that provides excellent illumination for video and photography. It has a brightness of 3,200 lumens and a color temperature of 5,600K, which makes it perfect for shooting in a variety of lighting conditions. The light also has a built-in cooling system that helps keep it running cool, even when used for extended periods of time.
Nanlite has a high CRI of 95 for accurate color rendering. The PavoTube II has 8 ft. of LED tube and is battery-powered for easy transport and setup. They come with a built-in diffuser which makes them very versatile. They're easy to install and operate. The kit includes 2 tubes, a controller, and batteries.
The GVM DRGB studio video light kit includes three professional grade D-RGB-L led strips, two remote control switches, two sets of mounting brackets, and four feet. This kit will allow you to create a stunningly beautiful studio or stage lighting set-up.
This kit comes with a complete package including all the necessary parts and accessories needed to install and operate the system. Plus it's easy to set up and operate.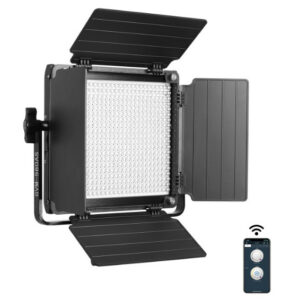 The Lume Cube 2.0 Professional 22-Piece LED Lighting Kit is a powerful lighting system for photography and videography that offers a variety of features and benefits. The kit includes 22 pieces of LED lighting gear, including the Lume Cube 2.0 itself, which can be used to light up a scene or subject in a variety of ways. The LEDs offer adjustable brightness levels and color temperatures and even can be flashed on and off for special effects.
The kit also includes a range of mounting accessories, such as cold shoes, ball heads, and clamps, that make it easy to attach the lights to any camera or tripod.
This is the brightest light in the Aputure and Light Storm lineup. It's designed for lighting professionals and integrates with other lighting workflows.  With 83,100+ lux output, it competes with industry-standard lights.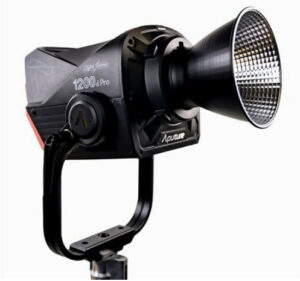 The Aputure LS 1200d Pro LED Light Kit is a professional lighting system that is perfect for use in photography and video production. It features three 1200d LED bulbs that provide bright, consistent light for creating high-quality images and videos. The kit also includes a carrying case, power adapter, and wireless remote control, making it easy to transport and use.
The GVM 800D-RGB LED is suitable for indoor or outdoor events. The price is reasonable and the quality is good. It has a brightness of 800 lumens. It can be dimmed from 10% to 100% The light also has a built-in battery that lasts for up to 2.5 hours.

FAQs on LED Lights
Should I use a Fluorescent video lighting kit?
There are a lot of different options when it comes to choosing lighting for your video filming needs. One option you might want to consider is using a Fluorescent video lighting kit. Here are some of the benefits of using this type of lighting kit:
They produce little heat, so you won't have to worry about your lights overheating your filming area.
Fluorescent lights provide natural-looking lighting, which can be beneficial for creating a professional look for your videos.
Fluorescent lights are great for shooting indoors due to their ability to produce bright white light without glare.
They are very affordable.
How do I get good lighting for a video interview?
The most important thing is to make sure the light is coming from in front of you and not behind you. You can use a lamp or natural light from a window. If you're using a lamp, make sure it's not too bright or too dim.
You also want to avoid having shadows on your face. The best way to do this is to have the light source in front of you and slightly to the side. This will help to evenly illuminate your face without creating any harsh shadows.
Lastly, make sure the background behind you is well-lit so that you don't come across as a dark silhouette on camera.
What is the recommended form of lighting arrangement for video?
The recommended form of lighting arrangement for video is one light on each side of the subject, slightly higher than the subject matter, and facing the camera. This is so that there are no harsh shadows on the face, and the eyes will not be in shadow.
If possible, have a backlight to add separation between the subject and the background. Add reflectors as needed to 'fill in' any shadows.
Try not to use direct sunlight as it will create too much contrast and make the video look harsh. If you must use sunlight, shoot early in the morning or late in the day when the sun is lower in the sky and not as intense.
What is a softbox in video lighting?
A softbox is a popular type of light diffuser used in video lighting. It is made of a soft, translucent material that helps soften the light and reduce shadows. Softboxes are typically square or rectangular in shape, and they can be attached to a light stand or frame. The size of the softbox will determine how much light is softened, so it is important to choose the right size for your needs.
Can you edit the lighting in a video?
There are a number of ways to edit lighting in a video, depending on the software you're using. For example, in iMovie, you can adjust the brightness and contrast of your footage. You can also add filters to change the overall look of the video. If you're using Final Cut Pro, you have even more options for editing lighting. You can keyframe lighting changes, meaning that you can make the lighting brighter or dimmer at specific points in the video. You can also use color correction tools to change the color temperature and tint of your footage.
Conclusion
According to projections, it's estimated that 87% of all light sources will be LEDs by 2030.
That's because LEDs come with so many advantages over other lighting options. That's why they are often the first choice for video lights.
With the perfect LED lighting kit, you can create beautiful and professional videos.
So what are you waiting for? Light up your next video project!