ScreenFlow vs. Camtasia: Who's In the Lead?

Our content is reader supported, which means when you buy from links you click on, we may earn a commission.
---
The best screen recording software war is back, featuring a new contender against an old one; ScreenFlow vs. Camtasia.
Both iOS and Mac computer users have long been arguing over which screen capture software is better, and we're here to settle the debate.
Desktop capturing software is becoming increasingly popular. Whether it's amongst educators, corporate professionals, researchers or even bloggers showcasing trials and tutorials, desktop video capturing software is becoming one of the hottest ways to produce quality content. After all, humans learn and retain information better when it's presented visually and creatively!
As the demand for desktop screen capture software increased, so did the quality of such powerful video software.
Corporations use high-quality videos to communicate with clients – all over long distances. Instructors of all types train their learners through remote learning.
These programs also save tons of time and resources that would otherwise be lost in prototype demonstrations and gathering teams in one place.
Before we begin, let's review some basic features that each screen capturing tool provides.
ScreenFlow by Telestream INC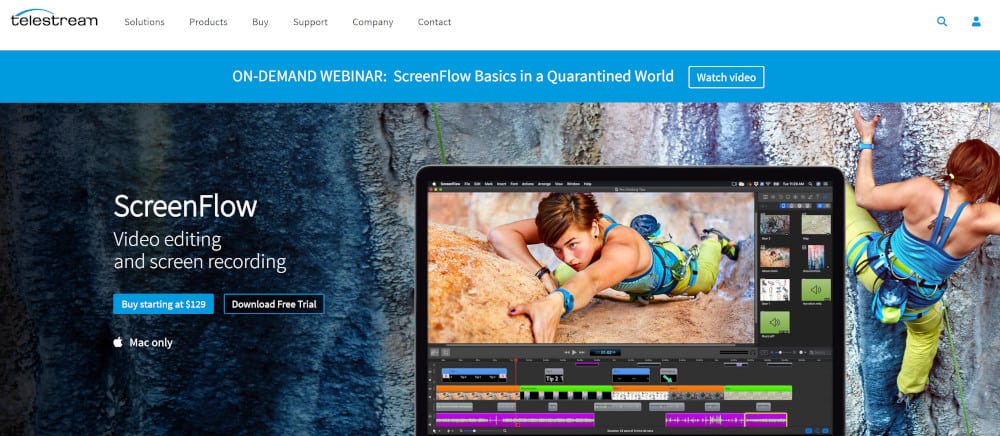 ScreenFlow is a video editing and screencasting software for the Apple operating system, macOS. It's packed with lots of features and is very easy to use. With full functionality to capture audio and video from PCs, the software allows you to edit, annotate, or highlight the media. ScreenFlow allows you to output your media in various formats like GIF, AIFF, MOV, M4V, and even MP4.
In other words, it allows you to capture any and every action that's happening on your screen and turn it into a professional-looking end product. Its robust video editing tools come packed with resources for educators, product producers, and even mobile application developers.
Bloggers and YouTubers also love this essential tool because of its high-quality end product, and the ability to upload media on various platforms like Vimeo, Facebook, Google Drive, and Dropbox.
Some cool features of ScreenFlow are:
Data export
High-quality recording
Partial screen capture
Built in stock media library with professional animations and motion graphics
iOS recording
Streamlined media management
Closed Captions support
Animated gif support
A software license ranges between $129.00 and $209.00.
Camtasia by TechSmith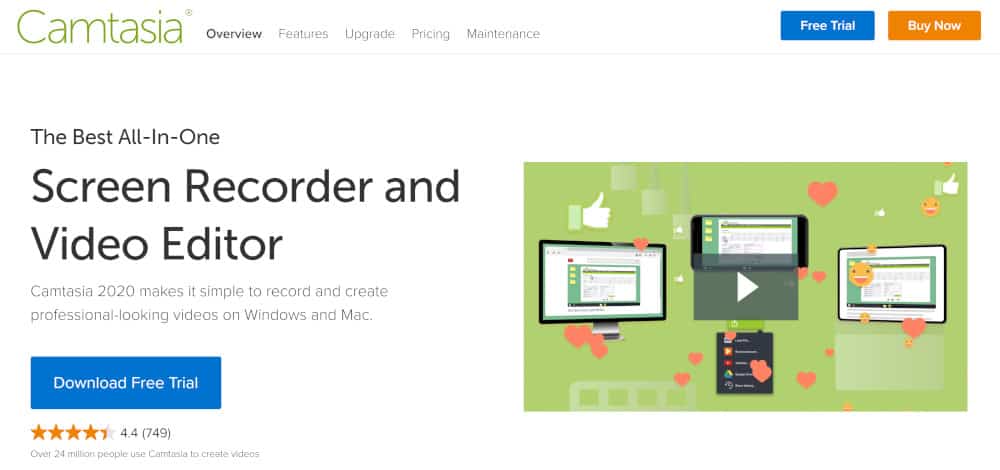 Techsmith is the maker of Camtasia. This software offers brilliant but simple video editing tools. The software comes with premade video files, a massive library of royalty-free music and audio, and the opportunity to jazz up your videos with cool animations, quizzes, annotations, effects, and a lot more.
Camtasia is a great video editing and screen recording service for professionals in the visual industry as well as online course creators. It is compatible with Windows, Mac, and even iOS and Android devices. So it works just about everywhere.
Camtasia lets you record and import your screen recorded media (from a wide range of popular media formats) directly into the program. You can use amazing transitions to create high-quality video tutorials. In addition, you can even record yourself in a separate video while you're recording your screen (webcam or other camera is required).
Some advanced features of Camtasia are listed out below:
Data and media import and export
Offers a clean interface
Annotations possible and easy to create
Video transitions in a snap
Includes a resizable screen recorder
Webcam and voice narration compatibility
Multi-track timeline
A license retails for $199.99.
ScreenFlow vs Camtasia: Who Fares Better?
One of the most Googled debates is about ScreenFlow vs. Camtasia especially since they both offer similar features. If you're one of those avid debaters, we've got an extensive breakdown for you to make your choice easier.
Compatibility
ScreenFlow: ScreenFlow was specifically designed to cater to Mac users. It captures the stunning retina-display screens in all their glory, and can also save these captured videos in various formats.
Camtasia: Camtasia Studio is compatible with almost all operating systems. It also uploads data seamlessly to cloud storage services, and the video formats are perfectly sized for quick uploading and downloading, too.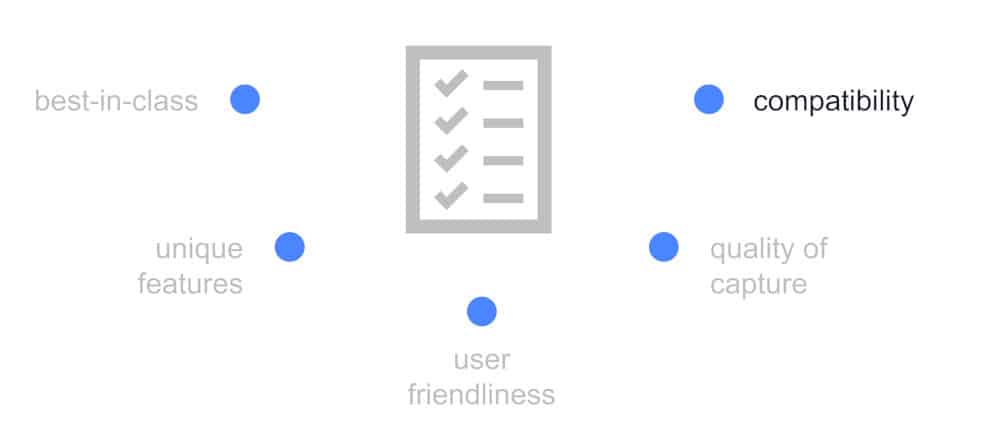 Quality of Capture
ScreenFlow: For beginners and Mac/iOS users, this application can capture video quality up to 1080p, giving users high-quality media content to work with.
Camtasia: Camtasia is mostly for professionals and experts, meaning those who are looking to make high-quality videos for courses or video tutorials will enjoy the quality that Camtasia offers. The video recording is smooth – there are no snags. Also, there are great tools such as "control length clip" that help you record the best parts of your project. Basically, Camtasia is for those looking to create simple, high-quality videos with a wide array of tools.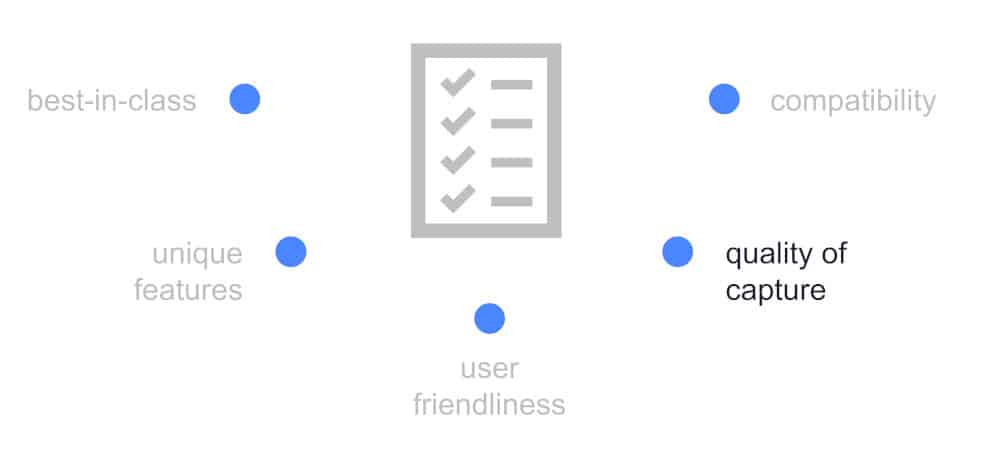 User Friendliness and Ease of Use
ScreenFlow: Because it can record desktop and mobile device screens, the software is one of the easiest to use. Users who aren't experts in the field of video production can take advantage of this easy-to-use software to create, edit, and produce stunning videos with the help of the straightforward, varied tools that ScreenFlow offers.
Camtasia: Camtasia is one of the most simple to use software out there, and it also comes with an easy-to-understand tutorial that helps first-timers get acquainted with the program real quick. The program allows users to move documents and files to and from with lots of ease, and with options to share them on online video platforms like YouTube, Vimeo, and even Google Drive, it's a tool made for beginner video editors and experts alike.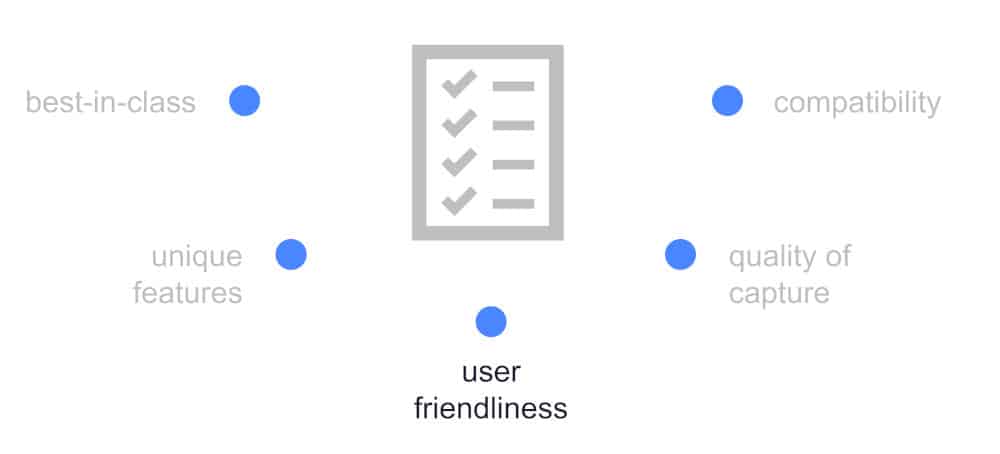 Unique Features
ScreenFlow: This piece of software comes with 500,000+ pieces of unique media at only $60 a year. The software gives its users access to a huge amount of content to jazz up their videos with, at the same time offering various customized editing modes that allow users to use their preferred parameters on individual videos. Also, as an added bonus, ScreenFlow can record any iOS device that you connect to your Macbook, too!
Camtasia: This editor is known for its incomparable barrage of tools that address just about any concerns about video making/editing that a user may have. Whether users are preparing media for professional courses or big corporate meetings, Camtasia has just the right tools to help you clip, edit, add, and embellish just about any video you have in mind.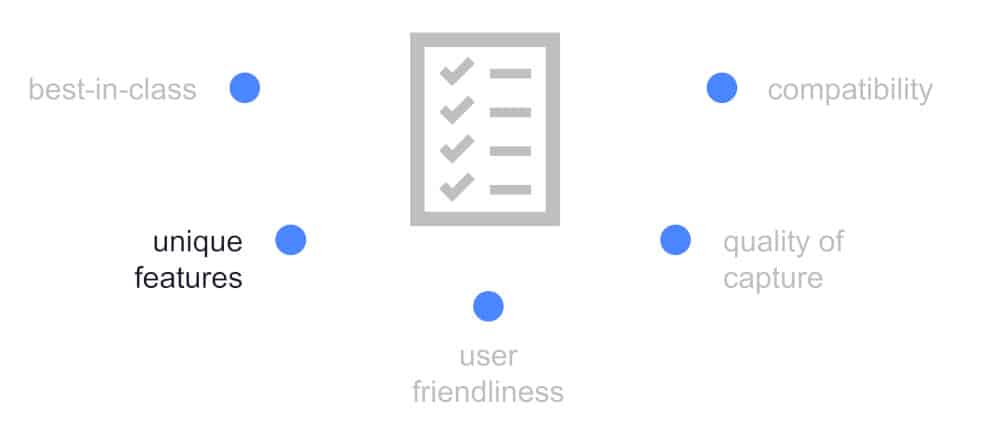 What Is It Best-In-Class For?
ScreenFlow: Ranking above Camtasia, ScreenFlow is known to be an all-in-one, user-friendly screen capture, and editing software. It's a favorite amongst beginners who are trying their hand at making professional videos and have high standards for the end product.
Camtasia: Camtasia is lauded for being one of the best video editing tools to use for screen-captured videos. It has a comprehensive timeline displayed on the side that presents options for audio and video, a player preview, a palette that lets you upload clips, and a menu bar for control. The whole interface is prepped to cater to the toughest video editing jobs. It also offers cool cursors, animations, special effects, and other options to jazz videos up with.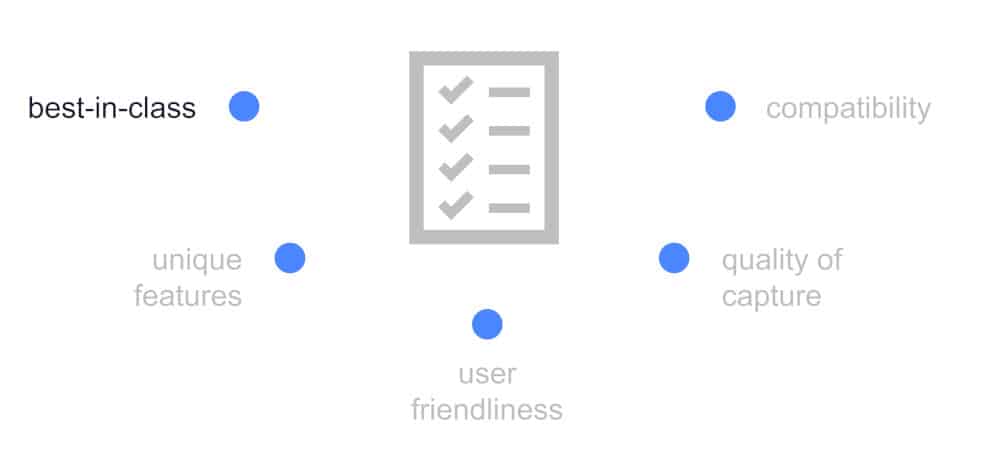 ScreenFlow vs. Camtasia: Who Wins?
It's pretty hard to say who wins. Camtasia is a great editing app while ScreenFlow captures beautiful videos. Both come equipped with screen recorders and editing tools, offer similar pricing, and rank just one after another on tech forums.
So how do you decide which one to choose? Here are a few criteria to help you make your decision:

What's Your Level of Expertise?
If you're a newbie to the world of digital media, ScreenFlow is a great option, especially if you're using an Apple device. If you're an expert and a professional, you'll enjoy what Camtasia will bring to you.
What Are Your Needs?
Are you looking to make bankable media? Are you preparing a professional tutorial? Or are you producing high-quality academic media? Whatever your choices and level of professionalism are, both pieces of software can cater to you, although Camtasia is for the pros, while ScreenFlow's quality is better.
Flexibility
We all know that software compatible with the Windows OS is usually compatible with any other OS, while software designed for the macOS is exclusive to just those devices. Remember, ScreenFlow was made specifically for Mac screen recording. If you want to work on Windows, then Camtasia is what you need to choose.
Some Considerations
Before you go on ahead and make a purchase, here are some things to consider.
Although packed with essential tools, many Camtasia users have complained about the limitations of the built-in media, and the software can't execute live recordings via DV cameras. Although very intuitive and with a friendly interface, Camtasia can still be a little intimidating.
ScreenFlow, on the other hand, annoys some users because of the large size it stores in the MP4 format, and you have to make in-app purchases to really take advantage of the software.
ScreenFlow vs. Camtasia: What's It Going To Be?
Luckily, no matter what you choose, you aren't going to be making a bad choice. Constant updates and software revamps keep both products at the very top of the line – and in the most favorited category. Either of these high-quality software programs is an investment worth making if you're serious about professional-looking media.