Infusionsoft vs Mailchimp: The Search for Your Best Fit

Our content is reader supported, which means when you buy from links you click on, we may earn a commission.
---
Are you wondering what the differences are between Infusionsoft vs Mailchimp? It's definitely confusing and you may just want to figure out which is right for you so you can get started with your email marketing campaigns.
Mailchimp and Infusionsoft are popular email marketing tools. First, here are a few amazing facts about email marketing:
Email marketing has the best ROI (return on investment): at least $30 of each $1 of your original investment.
Almost 250 billion emails are sent per day.
Email continues to have better interaction and conversion rates than social media and other online marketing tactics.
Why Use an Email Marketing Tool?
Email marketing tools allow you to grow and manage your email list quickly and easily. These tools save you time by allowing you to capture email addresses through easy-to-use forms for your website or social media.
After your emails are sent, you see the results of who is opening and interacting with them. You then can focus on those who are opening and interacting, further increasing your ROI. Without an email marketing tool, you would send emails through your regular email client. Those don't allow you to reliably schedule or create great-looking emails plus you'd have to send each one out one at a time! So you definitely need an email marketing tool to keep in touch and save time.
How can an Online Course Creator use an Email Marketing Tool?
Email marketing is one of the best ways for online course creators to get the word out about new courses being offered. You can collect emails by answering common questions about your course subjects or offering free reports. Then, keep offering your subscribers valuable tidbits to increase their interest in what your online courses offer.
Mailchimp vs Infusionsoft
Both
Infusionsoft
and Mailchimp are email marketing tools. However,
Infusionsoft
offers much more than just email marketing automation. The extra features may be perfect for you or they may be total overkill. So you'll want to go through this article before you make any decisions.
Mailchimp
Mailchimp is a full-featured email marketing campaign manager that offers lots of features.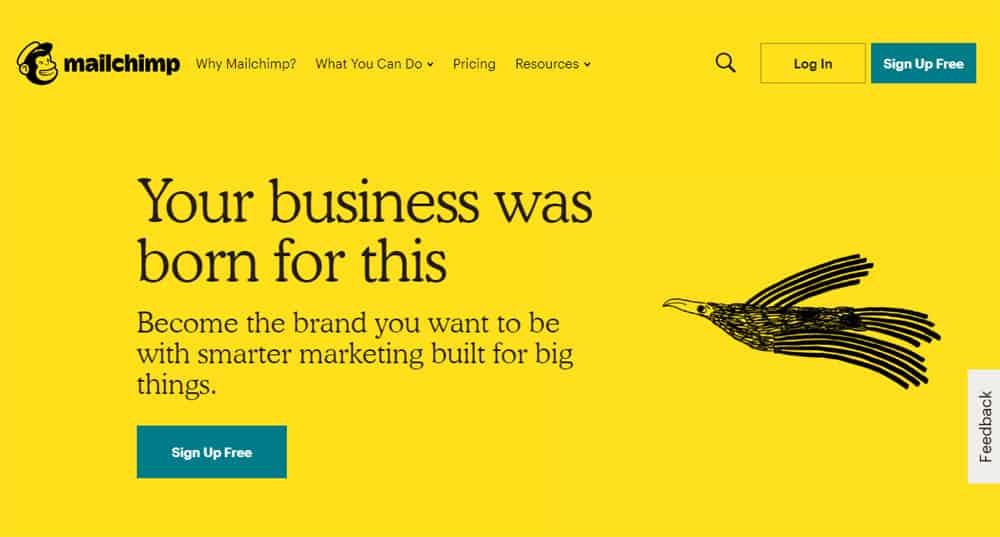 Infusionsoft
In contrast, Infusionsoft is sold as customer relationship management software, which also has a powerful email marketing interface within it.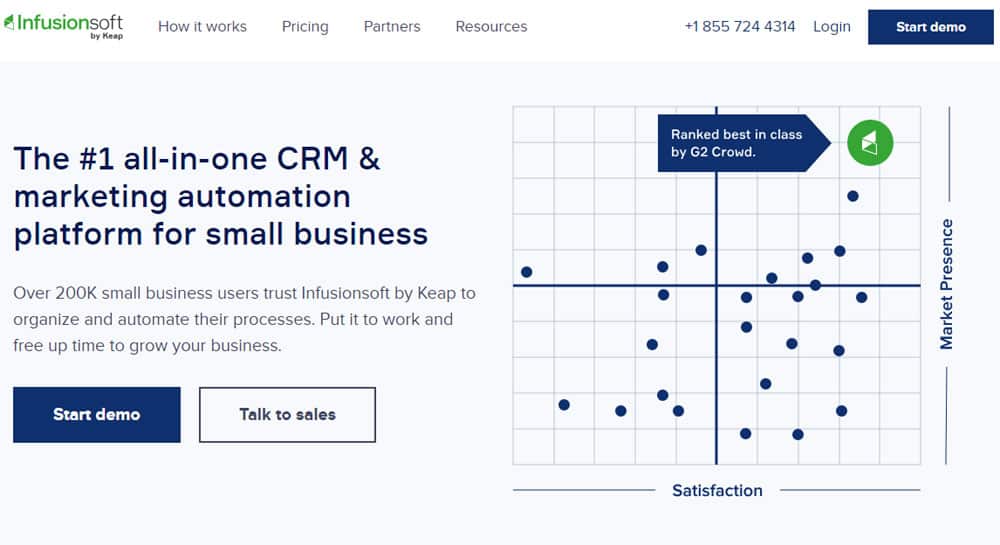 The budget to operate these two systems can differ significantly so it's a good idea to choose based on the requirements of your business.
Mailchimp is a great choice because it offers a very user-friendly email campaign interface.
If you need a more data-driven approach to your marketing project, then Infusionsoft may be a much better choice. That's because it provides advanced lead generation and tracking capabilities along with an eCommerce solution.
Overall, you'll get an excellent return on your investment with either system based on your specific needs.
Differentiating Email Features
Before digging deep into the pros and cons of each of these systems, let's talk about email features that differentiate the two from one another. Mailchimp has thrived on its ability to provide a very simple user-interface to its clients enabling them to broadcast emails without a steep learning curve. You can get started with Mailchimp within minutes.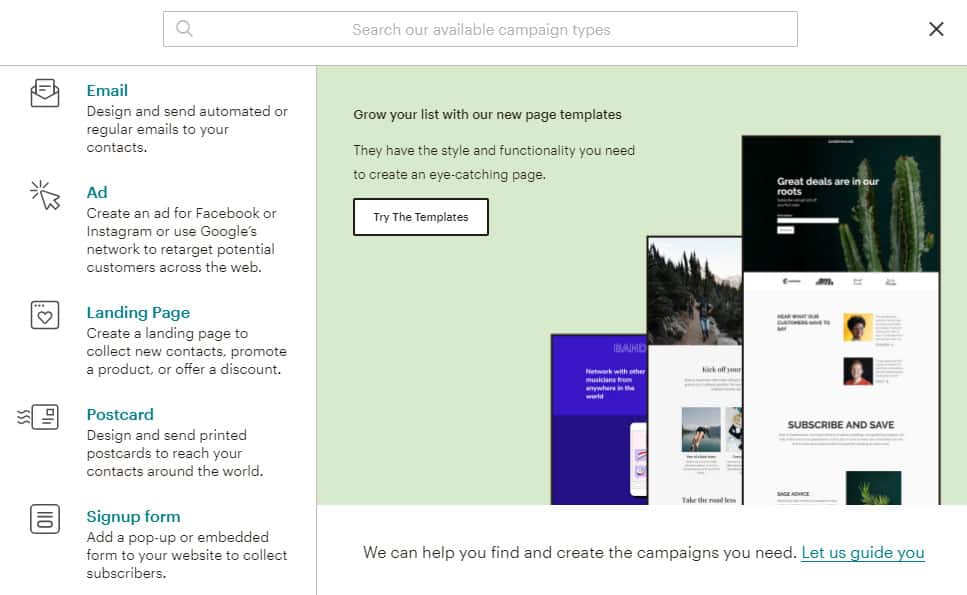 While Infusionsoft has all the capabilities of Mailchimp, it will be a little harder to set up email campaigns in Infusionsoft, especially if you are using it the first time. However, if you have the time and need to exploit the power of Infusionsoft, it may result in higher conversions for you than Mailchimp. Using Infusionsoft will make sense because it not only provides almost every feature that Mailchimp offers, but it also allows hordes of CRM services that are not available in Mailchimp.
Both actually have decent email marketing best practices built-into their systems. So you can set-up double opt-ins and unsubscribe those who would rather not keep getting your emails with just one click (or they can do it themselves).
In addition, with both you are also able to set-up opt-in forms. That way you can start offering different types of lead magnets and get higher conversion rates from your web visitors.
When to Choose Mailchimp?
Mobile Devices
The best feature of Mailchimp, when compared to Infusionsoft, is its ability to create email campaigns on mobile devices. The user-friendly mobile interface is specifically designed for mobile users so they can utilize every feature that is available on the desktop version. This means you can easily generate a powerful email marketing project from your mobile device without worrying about any limitations. You simply cannot do this with Infusionsoft as it's too complex.
A/B Testing
Another stand-out feature of Mailchimp is its ability to offer A/B email testing, which does not require any learning curve. While A/B email testing is also available in Infusionsoft, it is harder to set up. Mailchimp offers a straightforward A/B testing environment when creating email campaigns.
The simple A/B testing environment of Mailchimp is definitely an edge over Infusionsoft because A/B testing is only be effective if it's set up correctly and you take the time to do it! As such, setting up any system for A/B testing correctly is vital for any business as faulty setups can lead to incorrect interpretation of results.
Strictly Email Marketing
Overall, Mailchimp is a good choice especially if you do not have a product to sell or you do and you already have an eCommerce system. If you meet these criteria, Mailchimp can do a great job organizing email subscribers and your email campaigns in an easy-to-understand format.
Its ability to integrate a variety of third-party applications is a bonus. Calendars can be integrated to automatically send notices, alerts, and emails. The mobile friendly interface and WYSIWYG "what you see is what you get" editor is a useful tool for anyone who is using the software for the first-time. In fact, Mailchimp offers a free trial that can be used up to 2,000 subscribers, which is great for testing the software before using it.
When to Choose Infusionsoft?
Unlimited Options
If Mailchimp can do most tasks easily, then why would you spend that extra cash and sign up to Infusionsoft? It's because Infusionsoft is power-packed software that not only sends email, but helps you convert the customer. To better understand the unlimited opportunities that Infusionsoft offers; let's stick to the example of sending emails because it will be much easier to compare Infusionsoft with Mailchimp.
Segment Customers
As stated, Infusionsoft helps segment customers. It does so by segmenting each email reader according to your requirements. In simple words, segmentation allows you to tag each email reader according to the desired criteria.
For instance, using a variety of tags, Infusionsoft can easily distinguish a potential customer who followed a specific sequence such as reading an email, clicking on an offer, and visiting a specific page of the website. If used effectively, tagging is a powerful tool in lead generation, which can segment email readers according to their behavior and level of email interaction. Mailchimp offers limited segmentation.
Customized Emails to Groups of Subscribers
Another powerful feature of Infusionsoft will help you convert your subscribers into customers. Using Infusionsoft, you can easily tell the system to send specific emails to specific subscribers dependent on past actions they have taken. Conversion rate is one of the most useful email marketing analytics to measure. Since Infusionsoft has it's own eCommerce capabilities, you know when a subscriber has purchased. You also know what they purchased as well as many other details about the actions they've taken within your emails.
Based on segmentation and the response of a segmented customer to an email, the system will send different emails to customers in a similar segmented group. In short, Infusionsoft offers an opportunity to automatically send customized emails to customer, which is tailor-made for their viewing.
When you're targeting thousands of potential customers with your email campaigns, it becomes difficult to concentrate on your best leads. We all like to cherry-pick website visitors who have the tendency to become our clients.
Lead Scoring
To help you get the best return on investment, Infusionsoft also offers a lead scoring function. Lead scoring allows users to attach a specific score to all email leads. By doing so, you can easily view the top prospects.
The software can tag clients from a score of 5, "the hottest lead", to 1, "the initial lead". Using lead scoring, you can easily send the most important emails to only the "hottest leads", which are most likely to convert. The score of a prospective client can automatically be changed from 1 to 2, 2 to 3, and so on, based on particular actions. These functions are not available in Mailchimp.
Life-Cycle Marketing
Another reason to select Infusionsoft is its potential for life-cycle marketing. Marketers understand that it takes more than one email to convert the potential prospect to customer. As a result, a full-featured marketing suite like Infusionsoft can build a life-cycle chain which includes:
Capturing the lead
Nurturing the prospect
Converting the prospect to a customer
Satisfying the customer
Upselling the customer
Getting referrals from the customer
These actions are only possible with the help of a CRM (which stands for customer relationship management) software.
Mailchimp requires users to integrate such third-party applications such as a shopping cart, lead forms, affiliate management software, and more.
Integrations may complicate matters as each application requires different codes which can be complex. Therefore, it is often easier to use an all-in-one application such as Infusionsoft. It offers multiple functions on a single platform without the integrated set-up environment. However, due to its range of options, you may need an Infusionsoft consultant to help you navigate your options and get your campaigns completely set-up.
In Conclusion
If you're looking for a great email campaign management software and need advanced CRM features, Infusionsoft is a no brainer.
Although it has a higher subscription cost compared to Mailchimp, when you add all the costs up for the third-party tools, it might be worth it to you.
Anyone who wants to convert email readers into clients will be delighted to use the application. It's tailor-made for online course businesses as well as virtually any other type of online business. The only downside is the learning-curve because Infusionsoft has so many options. However, it comes with great documentation, online chat, and tutorials which can guide users step-by-step to achieve their goals.
Another tool to add to the mix is HubSpot. HubSpot offers some of the features Infusionsoft offers along with several additional features. These include lead generation and SEO tools built right into the tool. If you're interested in finding out more, review the Infusionsoft vs. HubSpot article. You can also read up on other Infusionsoft alternatives if nothing is standing out so far.
If you want to stick with strictly an email marketing tool, then Mailchimp might be a good choice for you. There are also many other email marketing tools you might want to consider as well including ConvertKit, Aweber, and GetResponse. All are very comparable tools with low entry-level pricing (some even offering free plans) that increase based on the number of subscribers on your list.