Top 16 Infusionsoft Consultants to Increase Your Profits

Our content is reader supported, which means when you buy from links you click on, we may earn a commission.
---
Are you currently using Infusionsoft or considering it in the future? It's a great marketing automation tool that will allow you to sync up your email marketing campaigns with your product sales pages and everything in between.
Infusionsoft is essentially a customer relationship management software or CRM (find out what CRM software is if you aren't already familiar). it essentially means it can take your customer through every cycle including the buying cycle as well as the referral cycle and much more.
Infusionsoft can do a lot, but it is very complicated. I've been using it since 2010 so I'm pretty comfortable with it. I definitely remember being confused and overwhelmed when I first signed up. I got help from Kickstart Automation, an Infusionsoft consultant, to get a few things set-up quickly and correctly.  I've also reviewed some of the training materials from a few consulting sites (including Sixth Division and Box Out Marketing) which has helped me short-cut the learning curve.
Table of Contents
Infusionsoft Has Become More User Friendly and Offers Training For New Sign-Ups
However, that may not always be enough.
Using an Infusionsoft consultant is very common (as in my case). You may need something built or integrated or you just may not want to do any of the set-up yourself.
Infusionsoft consultants know how to maximize this marketing automation software. That means by getting expert help your email marketing campaigns may convert at a higher rate. A consultant may delve into your email marketing analytics and make adjustments.  They also know how to use the software to it's full advantage to help you convert at a higher rate and keep your customers happier.
Here's a few other tasks an Infusionsoft consultant may be able to help you with:
building landing pages

organization of sales funnel

automated collection of client information

marketing and sales automation

online payment forms and options

invoicing collection

email campaign creation

membership program
Infusionsoft Consultant Pricing
Infusionsoft consultants often charge hourly rates. If you're choosing a consultant that charges hourly, make sure you're given an estimate on how many hours the job will take.
Giant bills are never a good surprise.
Some consultants offer recurring hourly packages where you may get 5 hours of their help per month. Monthly consulting can be perfect if you know you'll need the constant support. You can spread out your jobs over several months which may make getting the help more affordable.
Other consultants bill based on the package. This is often helpful since you'll know exactly how much your job will cost you up front.
Tips for Hiring an Infusionsoft Consultant
Make sure your Infusionsoft consultant can accomplish everything you need. You'll want to know up-front if you need to use multiple consultants so you can plan your budget.
For instance, if you need to connect Infusionsoft to Memberium to create a membership site does your consultant know how? Otherwise you may need to hire multiple consultants; one to help you set-up your campaigns and another to help you with the Memberium integration.
If they're going to help you with your marketing campaigns, can they offer advice for your strategy? You may not know what to ask for otherwise.
Can your consultant do things like graphic design or at least have access to a good outsourcer?
Figuring out all the tools you might connect Infusionsoft with before you start is a great idea. That way you can make sure you find a professional with those skills.
If you're thinking an Infusionsoft consultant may be right for you, then choose from one of the top consultants listed here (all are Infusionsoft certified at the time of this writing).  Get the help you need to design a profitable Infusionsoft campaign and put your marketing on autopilot.
1. Sixth Division Allows You To Use More Of Infusionsoft
Sixth Division allows you to get as much out of Infusionsoft as possible. Many people are only getting a small fraction of the benefits that Infusionsoft offers, and Sixth Division can help ensure you are benefiting from it as much as possible. Currently, more than 35,000 websites are using Infusionsoft!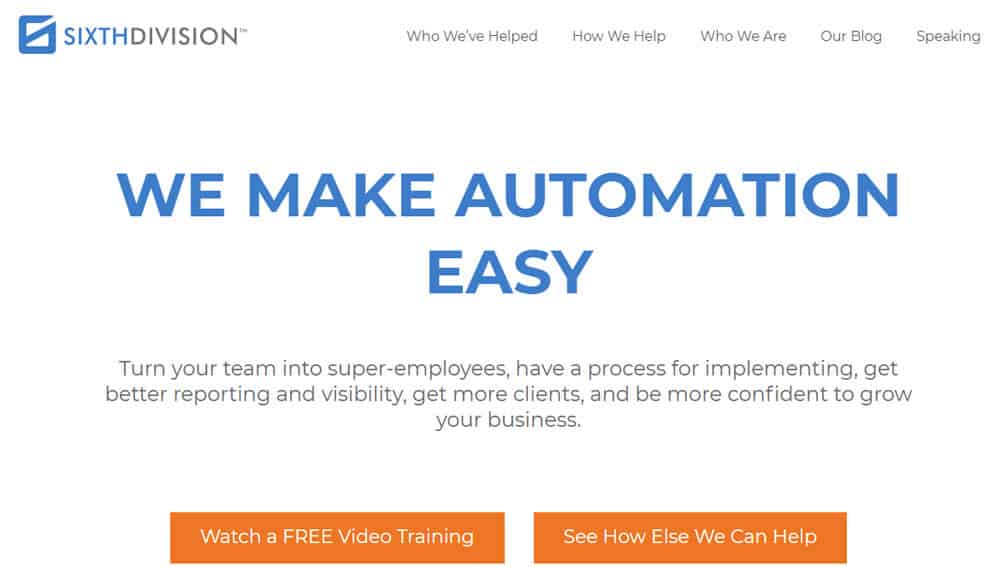 Details:
Many people who use Infusionsoft are only using around 10 percent of the program. Sixth Division will increase that percentage for you dramatically.
You'll be able to respond to your customers much more easily which is likely to improve your company's reputation.
An Infusionsoft certified partner like Sixth Division can help your company thrive.
2. Box Out Marketing Can Help You Think Outside Of The Box When It Comes To Your Marketing Strategy
Box Out Marketing will help you get the most out of Infusionsoft. Take advantage of their free consultation. The Infusionsoft consultants at Box Out Marketing will help you reach a larger number of people than you would be likely to connect with otherwise, and this could allow you to sell more of your products online.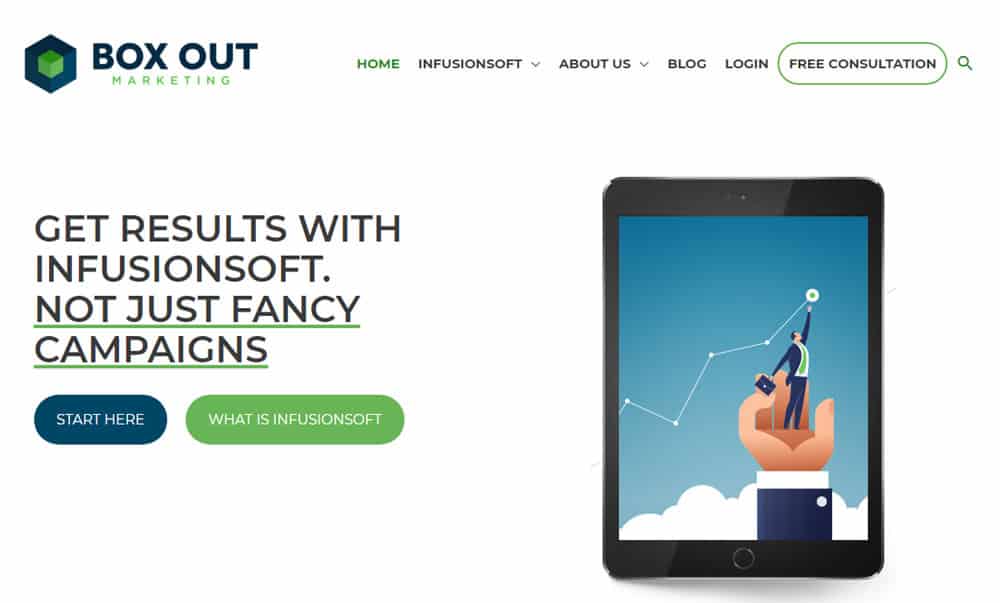 Details:
The company offers a full access pass, allowing you to get as much out of their services as possible. In fact, you'll have access to an entire library worth of resources all geared toward getting as much out of Infusionsoft as possible.
The coaches at Box Out Marketing are exceptionally experienced. They have logged a combined total of more than 70,000 hours working with clients!
3. Get U Wired Will Make Sure That Your Company Has A Stellar Online Marketing Strategy
Get U Wired is an excellent Infusionsoft developer and partner. In addition to setting up your Infusionsoft campaigns, they can continue to offer Infusionsoft consulting services after your campaign is set up.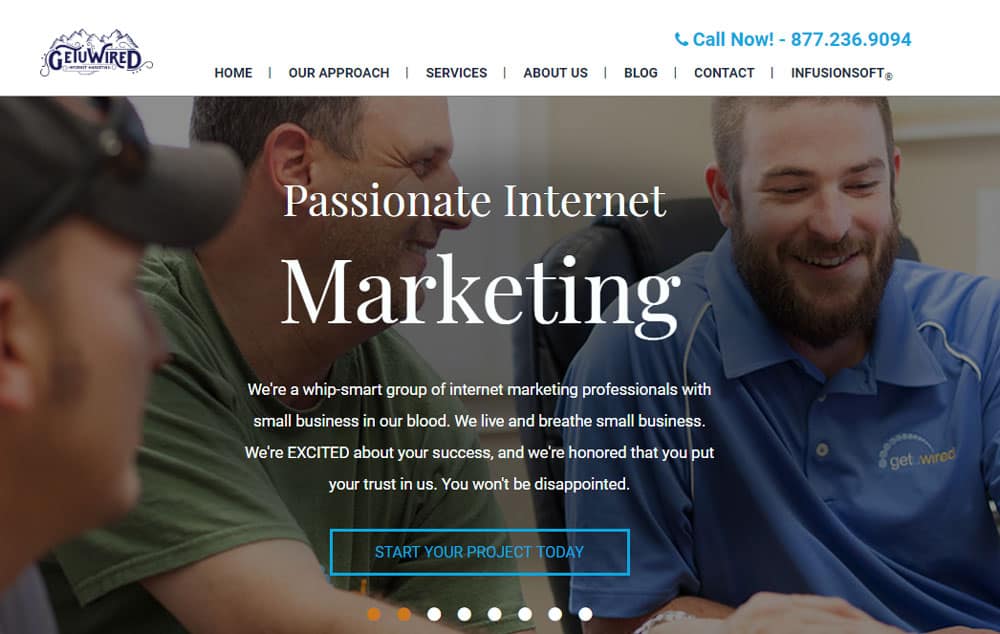 Details:
Get U Wired is easy to reach by telephone as well as via online chat.
The company is especially experienced when it comes to marketing for small businesses.
Get U Wired offers a free one hour session to discuss business strategies. This will help ensure you're using the right approach when it comes to advertising and running your company.
4. Julian Mills Offers Exceptional Marketing Services
Julian Mills is well regarded by numerous business owners and the services are considered exceptionally thorough. They're an excellent company to consider if you're looking for an Infusionsoft consultant.

Details:
Julian Mills will help you properly set up Infusionsoft for your company. This ensures you're starting off your business on the right foot.
Julian Mills will help you increase the amount of sales and profits your business makes through high converting Infusionsoft campaigns.
Business owners often end up spending a lot of time on repetitive, mundane tasks. With the automation Julian Mills offers, you can reduce the amount of time you or your employees spend doing those mundane tasks. This gives you more time to focus on what will help grow your company.
5. Success Engine Offers One Of The Best Ways To Ensure Your Company Succeeds
Success Engine helps you set-up automations that will help your company thrive. They are an excellent Infusionsoft partner and have helped over 2500 small businesses succeed.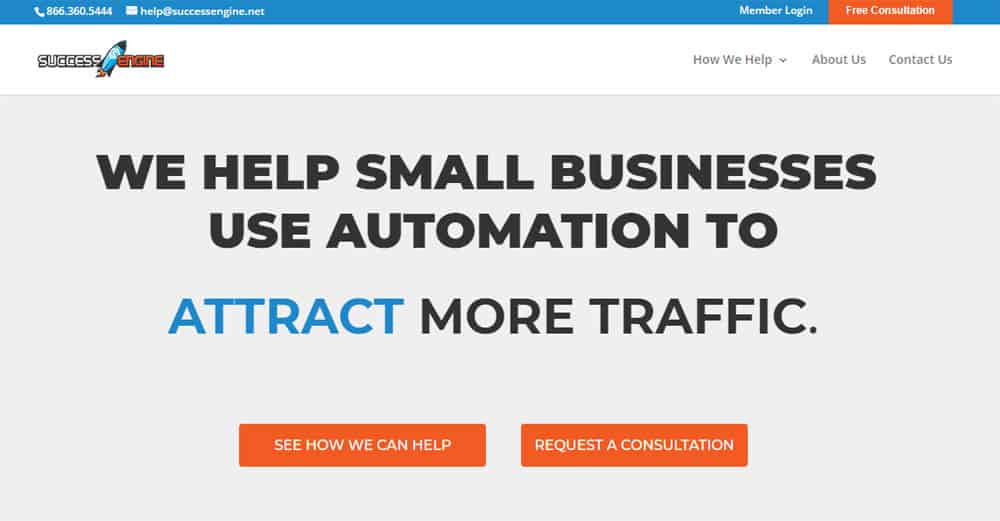 Details:
The professionals at Success Engine have 50 years of combined experience when it comes to using Infusionsoft and implementing digital marketing strategies.
In addition, Success Engine offers a free checklist that can help you figure out how to best use online automations to promote your business.
Success Engine offers a free newsletter, and the information found in this newsletter will help you manage your company's automations much more effectively.
6. The API Guys Will Ensure That You Have The Best API Strategy
You can get a 30 minute free consultation from The API Guys to see what they can do for you. They are exceptionally skilled at Infusionsoft integrations and custom programming.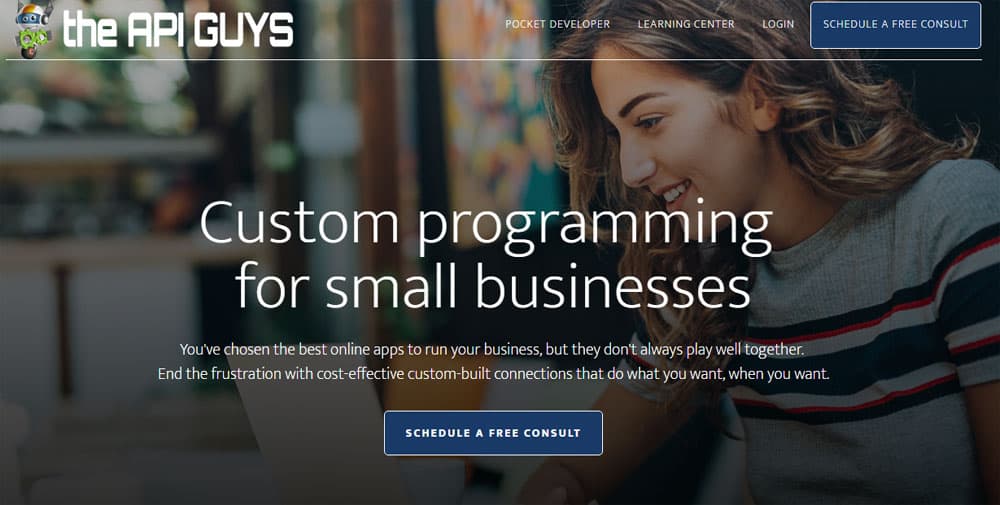 Details:
You can tell the API guys what Infusionsoft features you want and they will help you integrate the app that can accomplish that.
They have a library of plugins developed to do what you need. Just choose which plugins you want accessto and they'll help you integrate them with Infusionsoft.
Custom work is based on an hourly rate.
7. Larry Jacob Offers Great Services To Business Owners
Larry Jacob is an online marketing firm designed for business owners who sell online courses. They're considered experts when it comes to creating highly converting Infusionsoft campaigns and membership sites.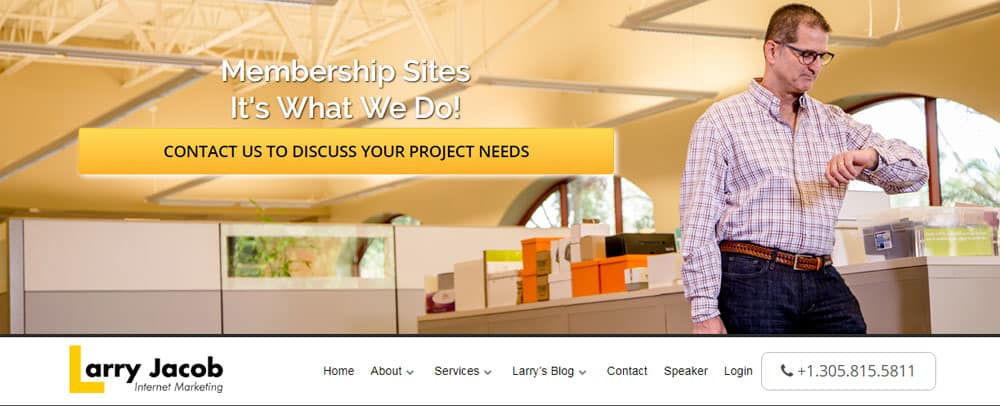 Details:
There are three levels of services  you can choose from if you choose Larry Jacob; Memberium integration, Infusionsoft campaign development, and small business website design and development.
Larry Jacobs offers online marketing services for an affordable price.
8. Webolutions Is An Excellent Marketing Solution For Your Business
Webolutions is trusted by many business owners due to their high quality services. They have worked on numerous Infusionsoft campaigns.
Details:
The company offers a free consultation which will help you determine exactly which strategies to implement for your business to become more successful.
In addition to Infusionsoft help, they are a highly rated web design firm.
9. Abundant Solutions Offers Full Service Staffing
Abundant Solutions offers a variety of services that can be beneficial for business owners of all types, including companies creating online courses.

Details:
They offer assistance with a wide range of tasks including business strategy and Infusionsoft training and implementation.
Abundant Solutions is located in the UK, but they accept clients from all across the globe.
Their industries of specialty include small businesses, accounting firms, and the fitness industry.
10. JDR Group Offers Exceptional Consulting Services
JDR Group is based out of the UK, but they offer services throughout the world. The company's consulting services are popular in the United States.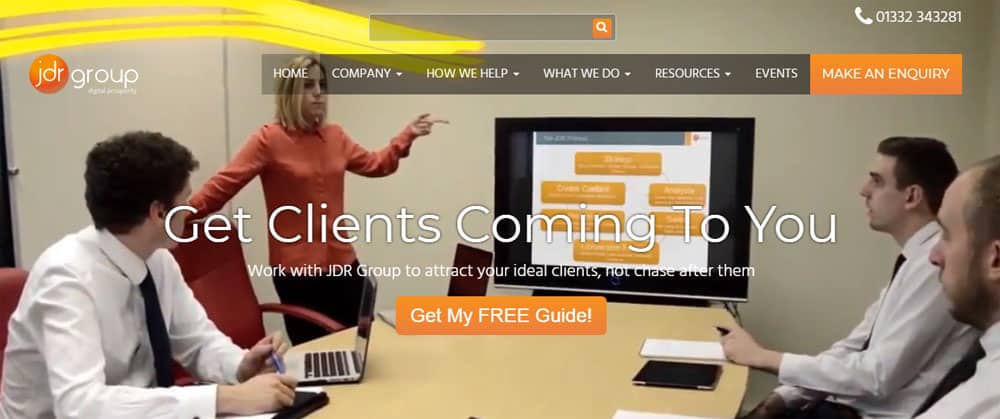 Details:
JDR Group has worked with many different types of business owners, including business owners who are new to running an online business.
They've created a 6-step marketing process.
In addition to helping you with Infusionsoft, they can help you with all your digital marketing problems.
11. Kick Start Automation Is A Great Way To Automate Your Marketing
If you really want your company to take off, one great way is to have Kick Start Automation automate your marketing strategy.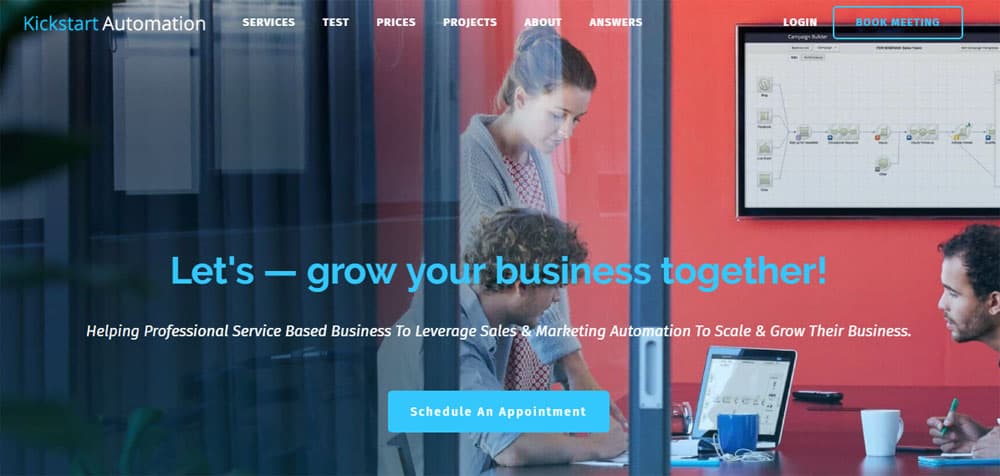 Details:
There are several different Kick Start plans so you can choose services based on your budget.
The cheapest plan is only a 99 dollar one time fee!
12. Automation Ninjas Offers An Easy Way To Reach Potential Customers
Automation Ninjas can help you automate many different aspects of your company, resulting in a far more effective marketing strategy. Based on some of the reviews, many business owners feel Automation Ninjas is the best company to choose if you want to use automation strategies.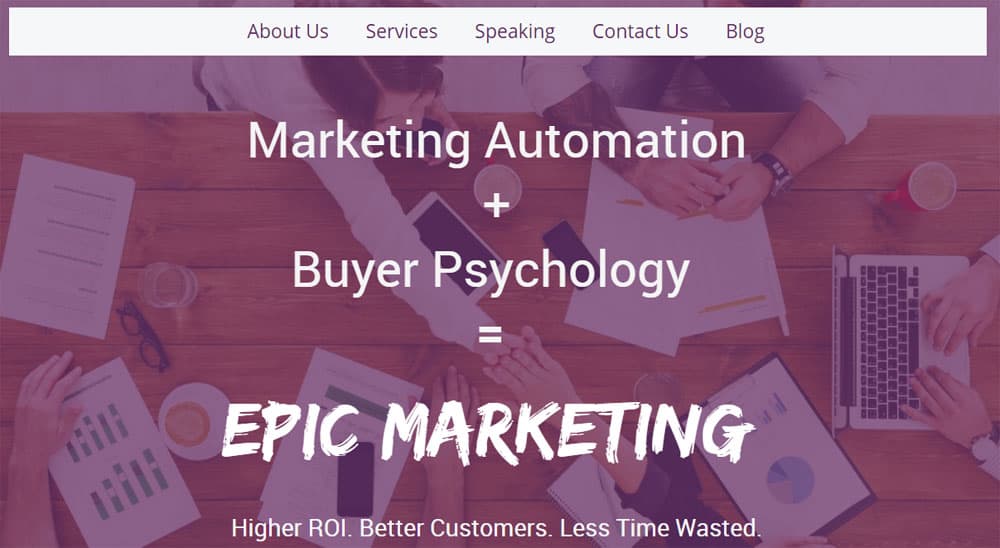 Details:
The Automation Ninjas offers a free assessment of your company's marketing strategy, helping you determine exactly what you need to improve.
Not only does the company help you take advantage of all the resources offered through Infusionsoft, but they also help you better understand buyer psychology and how automation works.
13. Spot On Digital Marketing Can Help Your Company Succeed
Spot On Digital Marketing is based out of Vancouver, Canada and primarily services businesses in Canada and the U.S. They frequently assist business owners who are selling online courses.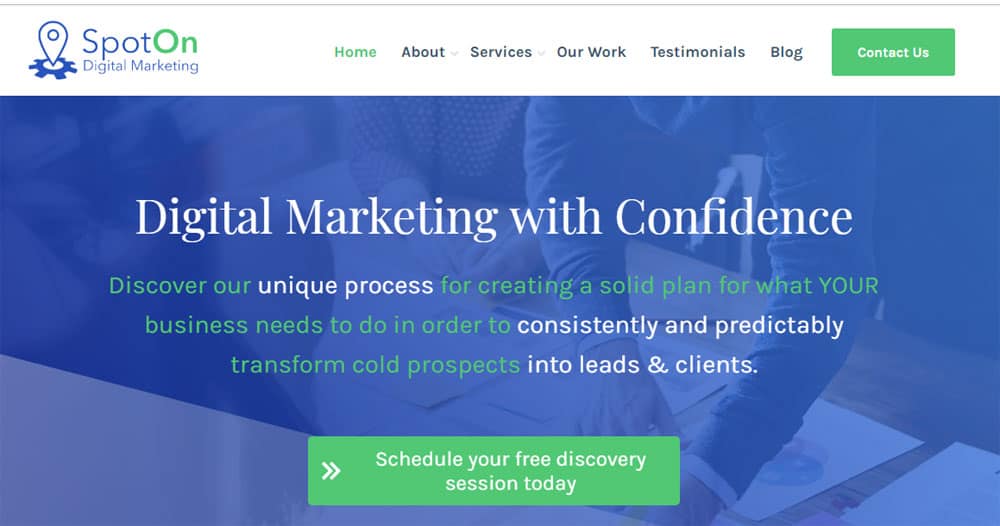 Details:
The company has many positive reviews.
You can stay up to date on the company by reading their blog. In addition, they also offer updates on social media sites, such as Facebook and Twitter.
In addition to providing Infusionsoft services, they're experts when it comes to launching Google AdWords campaigns too.
14. Business Tech Ninjas Will Help You Ensure You're Using The Best Possible Marketing Strategies
Business Tech Ninjas is skilled at helping many different types of companies effectively market themselves. They will examine the strategies you're using on a long-term basis if you'd like.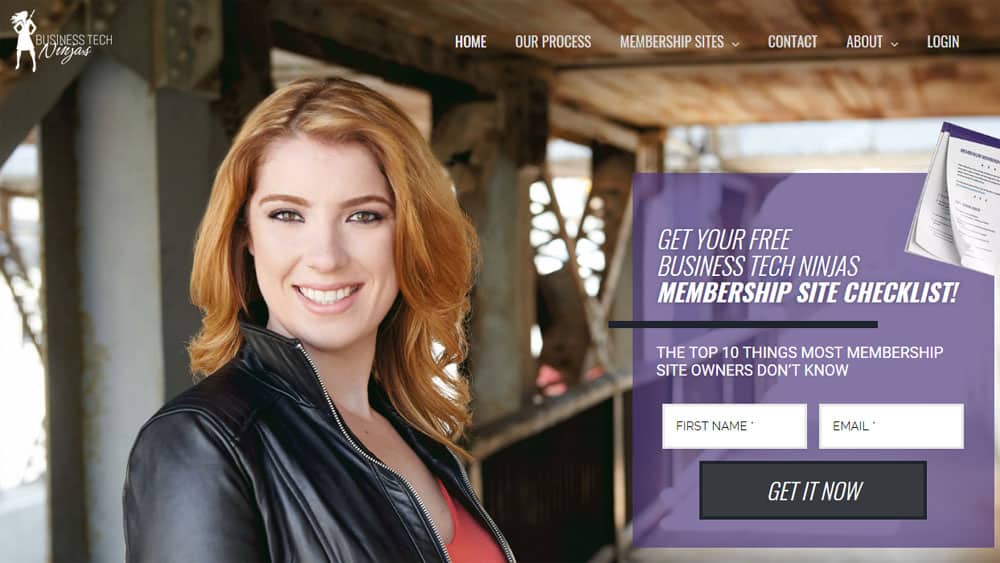 Details:
Business Tech ninjas helped a company increase their email list by 550%.
There are more than 13 people on the Business Tech Ninjas team. The large staff ensures that you get the best service possible.
Clients have given the company extremely good reviews.
15. Beyond The Craft Will Take Your Company To The Next Level
Beyond the Craft has many years of experience working with business owners. They've helped both large and small businesses succeed.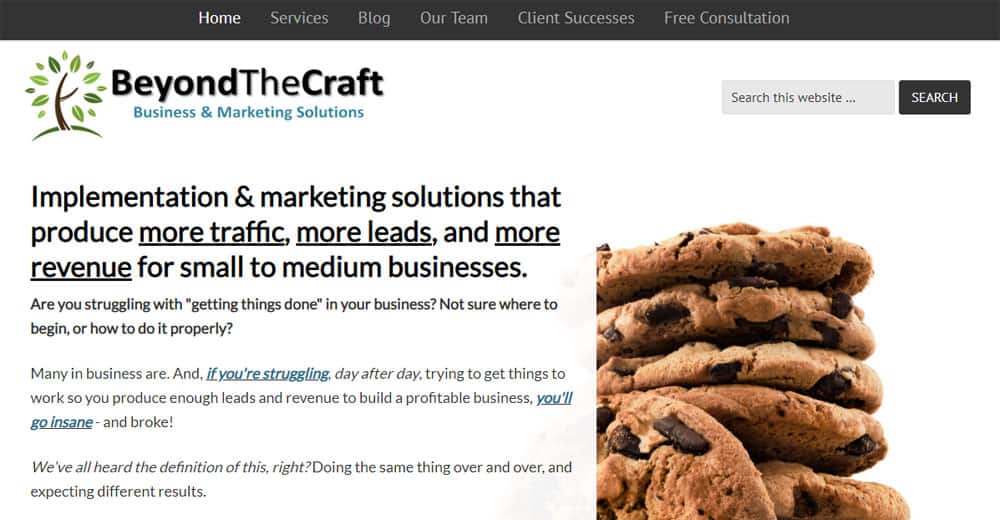 Details:
Beyond The Craft is well aware that if you're not putting your all into your marketing strategy, you're losing revenue. They'll help you put in your all.
They offer a report to help you develop a better marketing strategy for your company. Many of the techniques in this report will result in you selling significantly more products than you would otherwise.
The services of Beyond The Craft tend to be fairly affordable.
16. Clever Automation Allows You To Use Clever Ways To Automate Your Marketing
Clever Automation ensures you use the right automation software programs for your company. As you know, automations can streamline many important tasks related to marketing your products and services.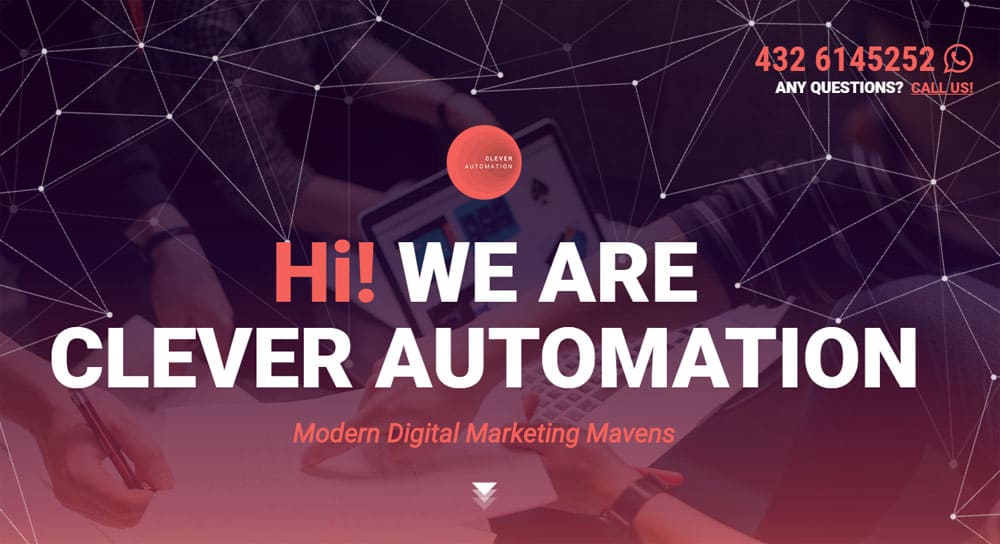 Details:
The experts at Clever Automation are certified in many areas of digital marketing.
They can help you build a membership site, integrate solutions, set-up converting email campaigns, and more.
Conclusion
As you can see there are a lot of Infusionsoft consultants to choose from. If you've decided you want to use a consultant, I'd suggest selecting a few of your top picks and emailing them.
Some have busy schedules and just may not be responsive at the time you need the help. By emailing a few and waiting for replies you may actually narrow your list down quite easily.
Let us know if you've used any consultants and how your experience went in the comments below …