How Amanda Evans-Lara Earns $100K+/Year Selling Food Safety Compliance Courses

Our content is reader supported, which means when you buy from links you click on, we may earn a commission.
---
Who: Amanda Evans-Lara
Website: haccpmentor.com
Course Topic: Food Safety
Interesting Stats: Around 20 courses/earns 100K per year
Who are you and what courses have you created?
I am a Food Safety Consultant and Compliance Specialist with over 25 years' experience working with Australian and International food businesses. I've created around 20 different courses in food safety topics.
I also develop training materials and interactive online courses for global food safety and auditing certification companies.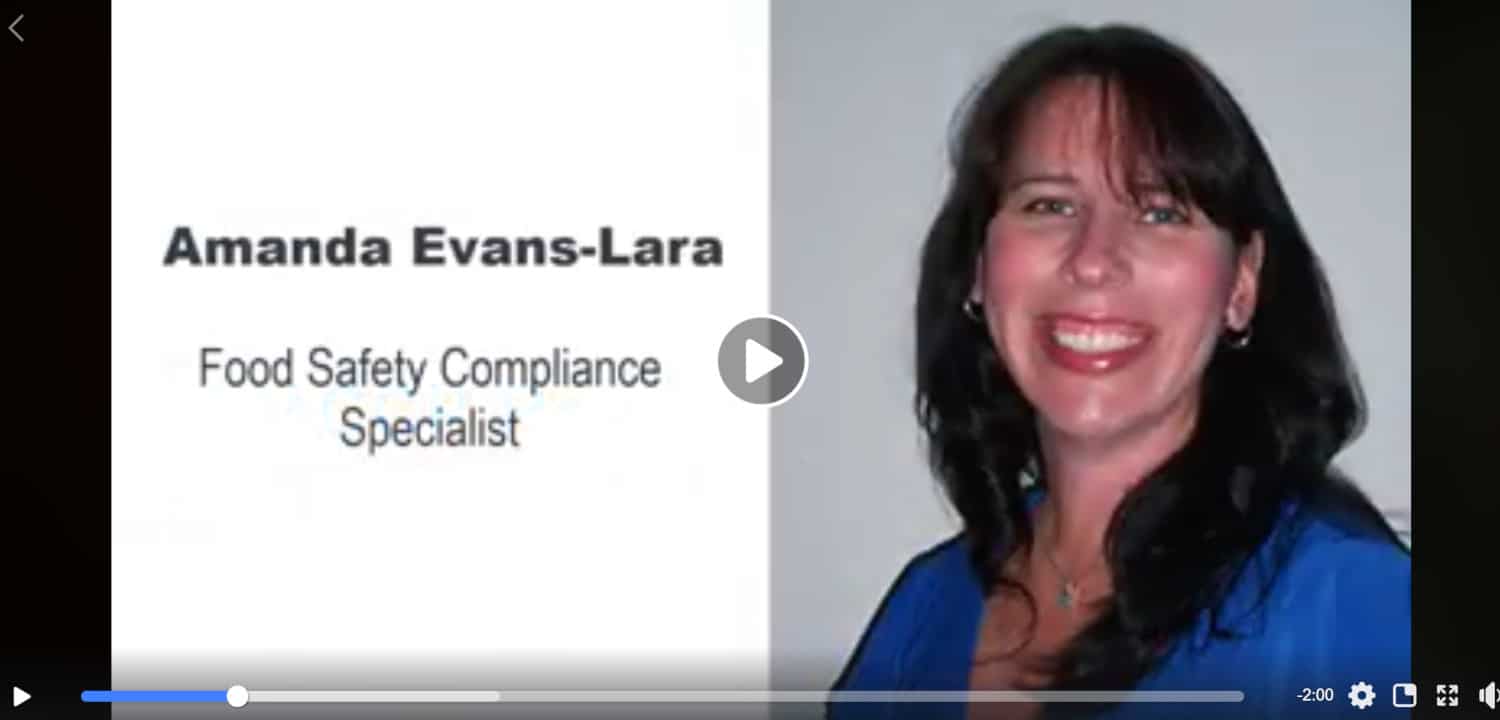 What market do your online courses serve?
My courses help Food Safety managers and quality assurance representatives from local and international food manufacturing companies. The food industry is highly regulated making food safety compliance training mandatory by many countries, retailers (like Walmart, McDonald's, PepsiCo) and third-party certification standards.
In a nutshell, if you are a food business that supplies food to any major supermarket or manufacturer (around the world), you need to have trained staff.
Around 30% of my online market is US-based, 12% from the UK, 10% Australian and the rest scattered globally.
What's the biggest benefit of taking your courses?
Straight to the point knowledge provided at a time and place that suits the learner. Oh….and there is that whole compliance thing. When major countries write into their food safety legislation that certain training is mandatory as part of running a business or being a food handler – that is where I step in. I provide that training online on-demand or via live virtual classrooms.
How did you get into the market?
I have been a trainer for over 25 years after starting as Food Inspector for the government in Australia. Food handler and food business compliance education was part of my role. It just made sense to migrate to online (rather than in-person) so I could reach more people and make food as safe as possible for consumers.
My interest in food safety started back in the early 1980s, I guess I would have been around 10 or 11 years old, I distinctly remember hearing about a food poisoning outbreak. It was all over the media in Australia – on the TV and in the papers. The food product at the center of this food poisoning outbreak was said to be canned champignons (small mushrooms) imported from Taiwan.
My questions to my parents were relentless. How did it happen? Why did it happen? How can you stop it happening? How can people just die or get sick from eating food? Unfortunately, they were not able to give me enough answers, outside of what was reported by the media, to satisfy my curiosity. In hindsight, I think that this event, even though I did not know this at the time, was the catalyst to where I am today.
Why did you decide to create online courses in the first place?
There are really two reasons. Firstly, I wanted to have a bigger impact on preventing food bourse disease and injury to consumers. Having educated food handlers helps with that and with a global audience, I can reach more people.
Secondarily, I was looking for more passive income opportunities. When I started my business 20 years ago, my daughter was 3 years old at the time. She had been diagnosed with Osteogenesis Imperfecta (OI) (AKA brittle bones) and I needed a way to be available for the countless hospital and specialist visits without losing the ability to financially support my family. At last count, my daughter has had over 40 fractures since she was 9 months old.
Having a full-time job as a food inspector was ok but there is only so much leave you can take before it starts impacting your income and also the workload of your co-workers.

Did you have any moments of doubt before you created/launched your courses?
I think that doubt is always there as a business owner and creator, but I have never been one to really dwell on inability. I don't really struggle with the 'actual doing' of the process as I am very motivated. I do however have fleeting moments of imposter syndrome, even after 25 years of doing this gig.
If so what made you turn it around and do it anyway?
I just mindfully come back to the big picture. Why am I doing this? To have a bigger impact on preventing foodborne disease and injury and to be able to support my daughter and family.
What are your online courses like?
I have been through many interactions of course development over the years. I think my very first course was just a video with me talking to a PowerPoint slide. I then moved onto a professional voice over (because I couldn't stand to listen to myself speak) with PowerPoint slides. I have always had an assessment and completion certificate associated with my online courses because of the compliance requirement.
I am now in the process of redeveloping all of my on-demand courses to include more interaction by the learner. I have used Adobe Captivate in the past but have just converted over to Articulate 360. It has been a very steep learning curve.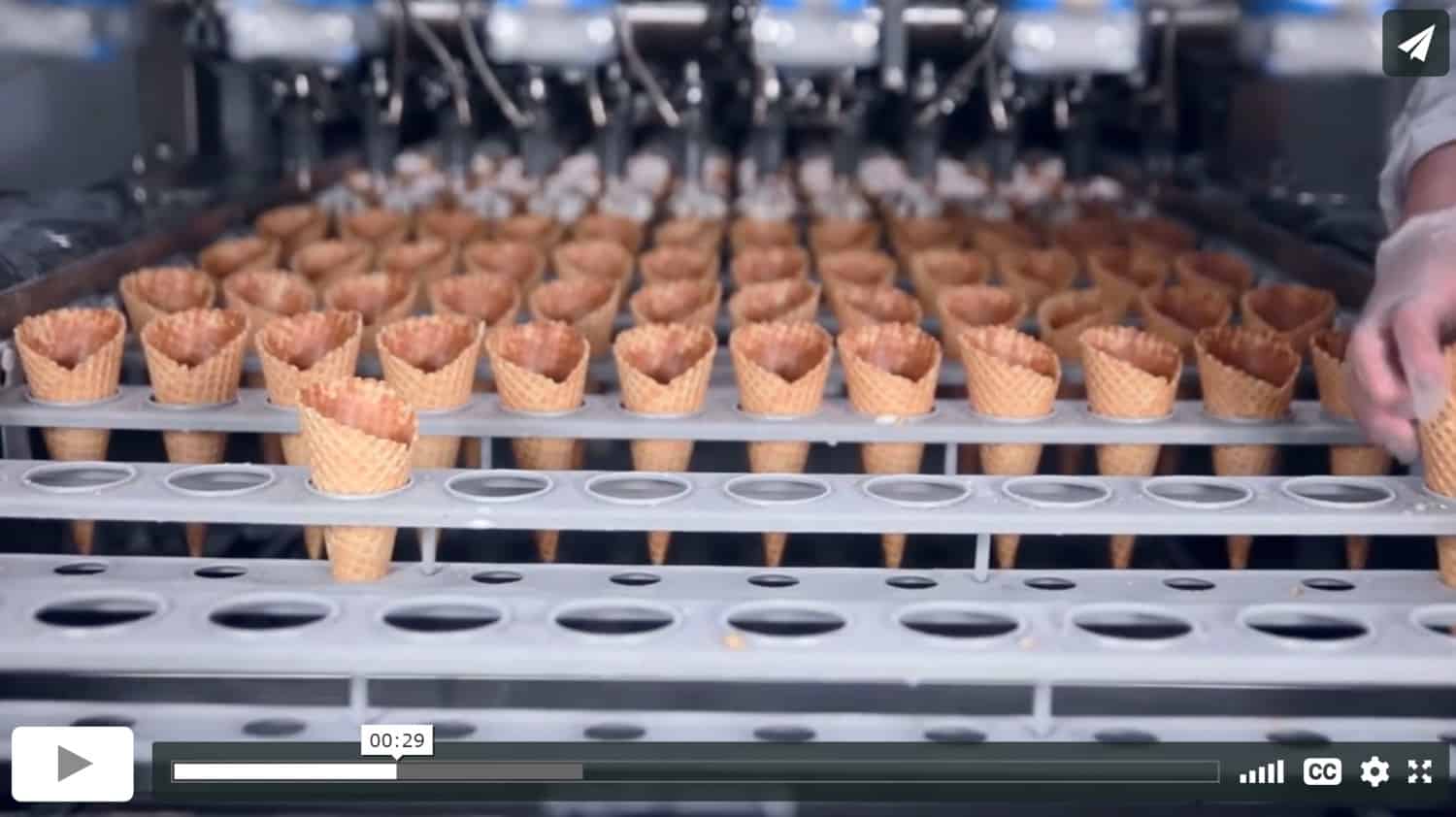 How long does it take you to create your courses?
Depending on the compliance nature, it can take me anywhere from 2 weeks to 2 months. When I am in the development zone, I can knock them out pretty fast. I think the key is definitely to be a subject matter expert as that helps with scriptwriting and content.
I have a 7 step process which is to Research, Write, Record, Develop, Upload, Test and Launch. Here it is all spelled out …
Research the rule – what does that compliance mandate a food handler needs to be able to do.
Write the script – I generally write a book like/story and chunk it into smaller paragraphs. I always start with the learning outcomes – what do I want learners to be able to do after taking my course?
Record Voiceover – Some of the mainstream courses I still get professionally voiced. For the more specialized courses, I record the voiceover
Develop  – This generally involves me finding or designing the right graphics or images for each information chunk. Sometimes I just write my ideas down, other times I develop straight into the course authoring software I am using. I also develop assessment material and marketing/sales information.
Upload – I use Learndash as my LMS on my website so I load everything into that including the final assessment.
Test – When everything is done, I always test and test again. Actually, I test along the entire development process. I also get a second person to test as well.
Launch – There it is! Up for the world to see.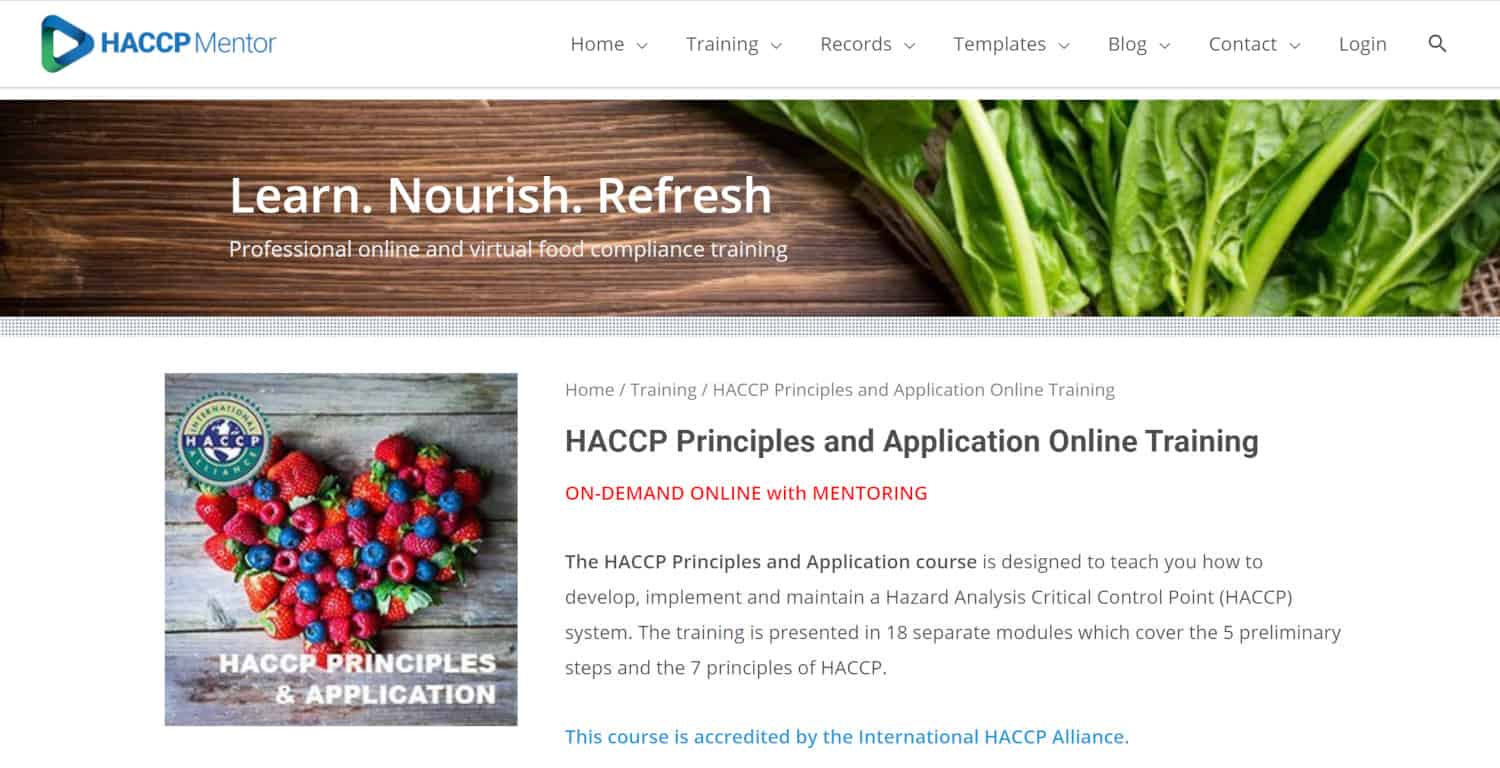 Tell us a little about the process of launching your first course and getting your first sale(s).
I have always struggled with marketing – I am a creator. I create and when it is done, I just want to move onto the next project. From what I can remember there was a massive feeling of achievement when the first course sold. I think it sold for $15 and was on food handler health and hygiene.
I have much bigger financial goals these days of what I want to achieve in a year but I do still get excited when I wake up in the morning and there have been sales when I was asleep. - Amanda Evans-Lara
Click To Tweet
Do you have a lead magnet?
There is no specific lead magnet, but I do heavily invest in writing regular compliance posts on the website. This helps to build trust with my audience ad provide them with simple compliance strategies and ideas.
I do also have an email opt-in but I don't give anything away for that. Sign-up and get emailed when there is a new post published. I have nearly 3K on my email list but don't tend to sell in the emails that go out. They just say what the post is about this week and how it can help the reader with their food compliance efforts.
I put links in my posts to my online courses and templates so that drives sales.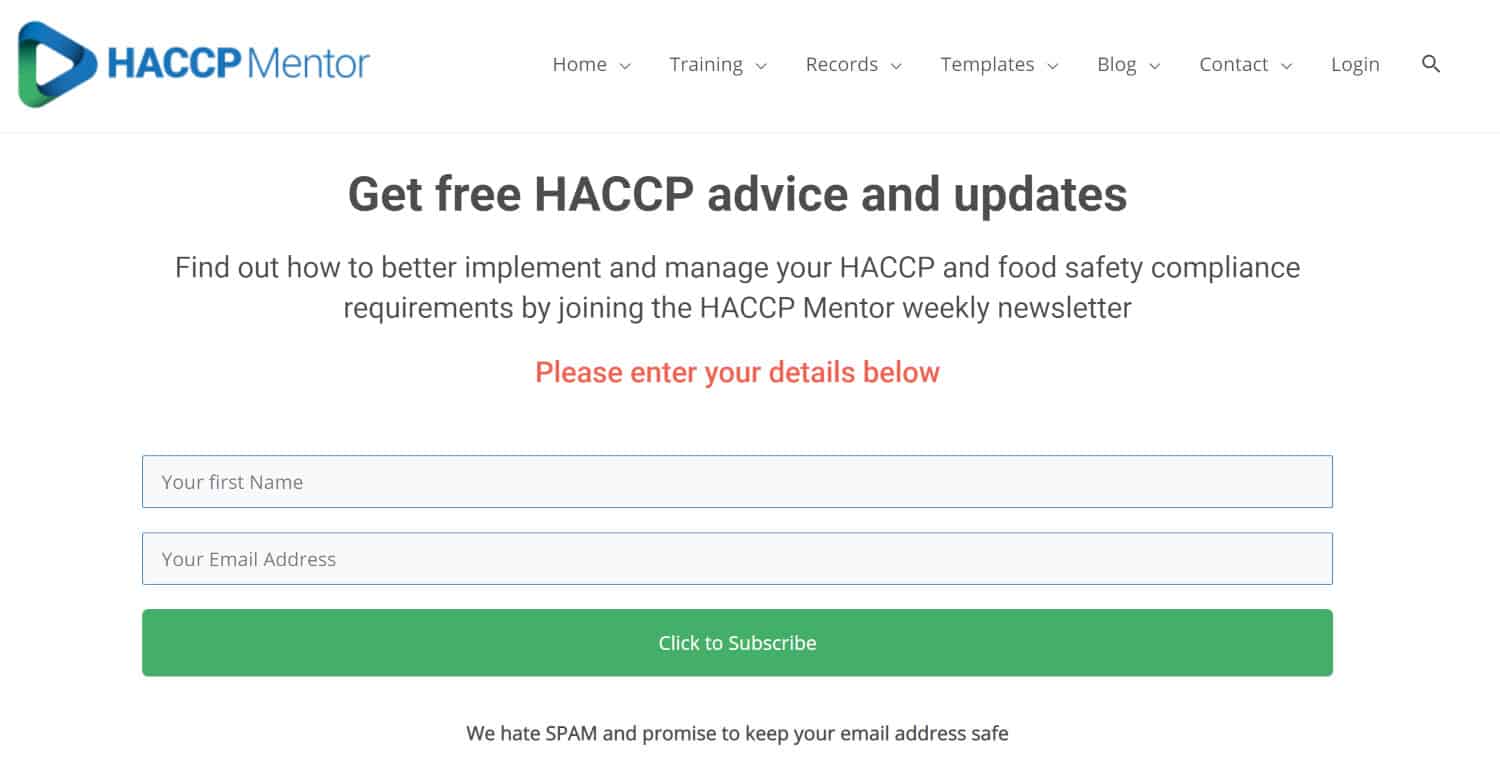 What's the traffic strategy that works best for you?
Well written blog posts that solve a problem. I use the Yoast SEO plugin to help guide me in best SEO practices. This practice has allowed my website to rank organically in hundreds of food safety-related keywords. I share these on social media when I remember.
My google analytics tell me that for 2019 I have had around 214K visitors and 421K pageviews. 10.7% of the visitors are returning visitors. These numbers are ok, I suppose. The most important thing is are your visitors actually buying from you? I always say to my kids that website and social media fans, connections and followers mean nothing if they are not buying what you are selling.
I have also invested in having third-party accreditation for my courses. It helps to add to their credibility. Compliance training in the food safety space is very much driven by accreditation. As a trainer, you have to have the right qualification or endorsement from the Government or a particular certification standard to succeed. I have spent a lot on self-development and making sure I have the most current qualifications that will be recognized by my potential customers.
What online course platform are you using?
I use Learndash which is an LMS plugin for WordPress. I have been using it successfully since January 2014. I also use many of the Uncanny Owl plugins to extend the capability of my LMS to help meet my IACET accreditation requirements.
The International Association for Continuing Education and Training (IACET) developed the original Continuing Education Unit (CEU) and today ensures that providers of continuing education and training can prove they provide high-quality instruction by following the ANSI/IACET Standard for Continuing Education and Training through a rigorous accreditation process.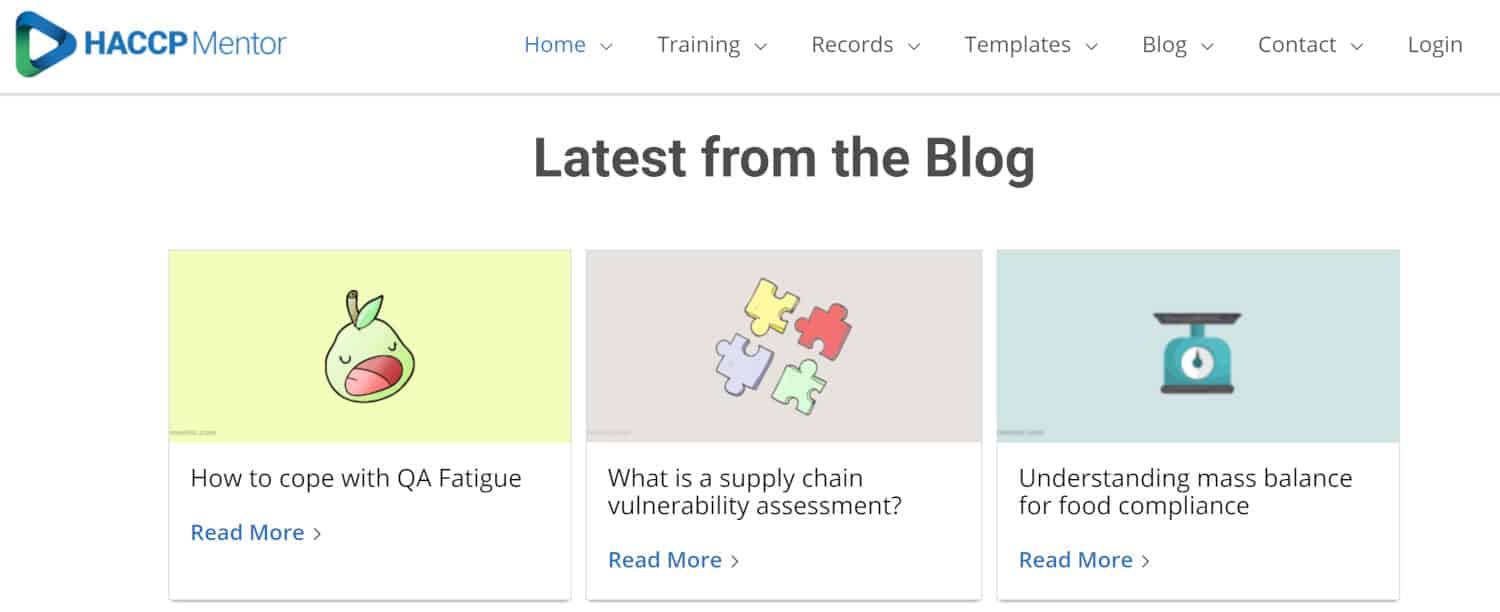 Do you like it?
I love it! I think it is very intuitive from a course hosting perspective. The developers are committed to continuous improvement and are constantly coming out with new features. I have been with them for a long time and have seen the improvements made over the past 5 years. The Facebook community groups are also very helpful when you want to bounce ideas off other users.
Are there any features you wish it had?
One thing that I would like to have is a live virtual classroom element. I use another hosted solution for that at the moment, but it would be nice if I could run the live classes directly from my website.
What made you decide to use your chosen platform over others?
The best thing I like is that I 'own the racecourse' as coined by James Schramko from SuperFast Business. I am not held hostage to a training platform that can delete my courses tomorrow. I have ultimate control over what I sell and host and the prices that I charge. No commissions paid to an LMS provider going on here.
What other tools do you use to run your online course business?
The beauty of Learndash is that there are many integrations with other plugins. My basic set up is Learndash and sell through WooCommerce. I use Uncanny Owl's Toolkit Pro, Reporting, Continuing Education Credits and Groups to extend the Learndash functionality. Zapier allows me to get the course sales from Woo-commerce into my Quickbooks accounting software.
Couse development software I use includes 'Articulate Storyline' for its ease of developing interactions.  I also love Rev to generate closed captions and subtitles for all course voice-overs. Images come from 'Storyblocks' image subscription service. I found my voice-over guy on Fiverr.com
I also use 'ConvertKit' as my automated marketing email service provider.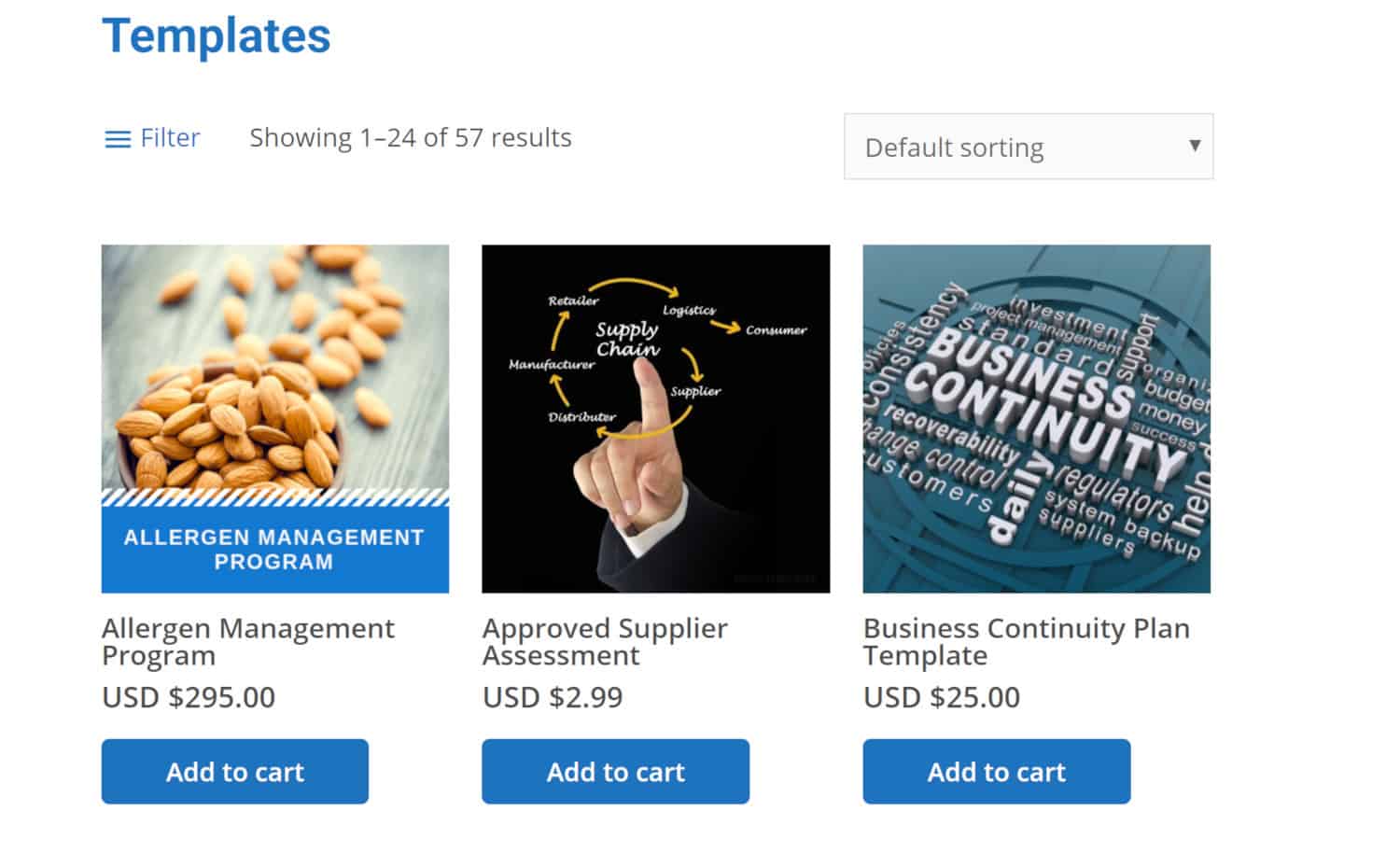 What books or training programs have you found useful on your journey to becoming a successful business owner?
I have a motto that "If you don't learn something new every day, it's not worth getting out of bed". - Amanda Evans-Lara
Click To Tweet
I am a big believer in continuous education, and I practice what I preach in that regard.
I love podcasts to give me sparks of inspiration and ideas. Pat Flynn's 'Smart Passive Income' rates up there along with SuperFast Business by James Schramko. I also read a lot of technical and industry-based information.
For any software that I use, I have learned by trial and error but also from their support groups and training videos. I maintain a subscription to LinkedIn Learning so I can access business, design, video and software courses.
Do you have any big mistakes you've made along the way that you'd be willing to share?
My first big mistake taught me very well early in my business. Don't hand over a job unless you have been paid. I lost $10K on a food safety development job when a customer failed to pay after hand-over. I now request a deposit and progress payments and the final product is not handed over until full payment has been made.
Please share some idea of revenue.
My business is split into different areas. I have income from online courses, income from downloadable templates, training development work and then food safety compliance consultancy. For online sales (training and templates) I will finally hit the $100K mark this year. Five years ago I did $3K in online sales so I am pretty happy with the growth in that area. Training development income has remained stable over that same time with a gradual increase over the last 12 months.
Please tell us a little about what the money you've earned from your course has done for you.
Having the eventual passive income that comes from online courses has been fantastic and definitely afforded me many financial luxuries that I would not otherwise have. Oversees holidays, nice cars, dining experiences have been had but the biggest luxury is time.
I have time to do what I want when I want. I generally pick and choose what I want to do on any given day. I control my workload. - Amanda Evans-Lara
Click To Tweet
Spending time with my kids is not so full-on these days as they are both adults but when they were younger, it was great. I was there for them – not always mentally present but physically present, yes 😊
Last year my husband and I spent 7 weeks in the US pottering around. I was able to work remotely when needed without losing income. We also attended a film making course in New York which was awesome.
Next year we are scheduled to do 7 weeks, but this time in Europe. We both turn 50 so we are going to make it a good one.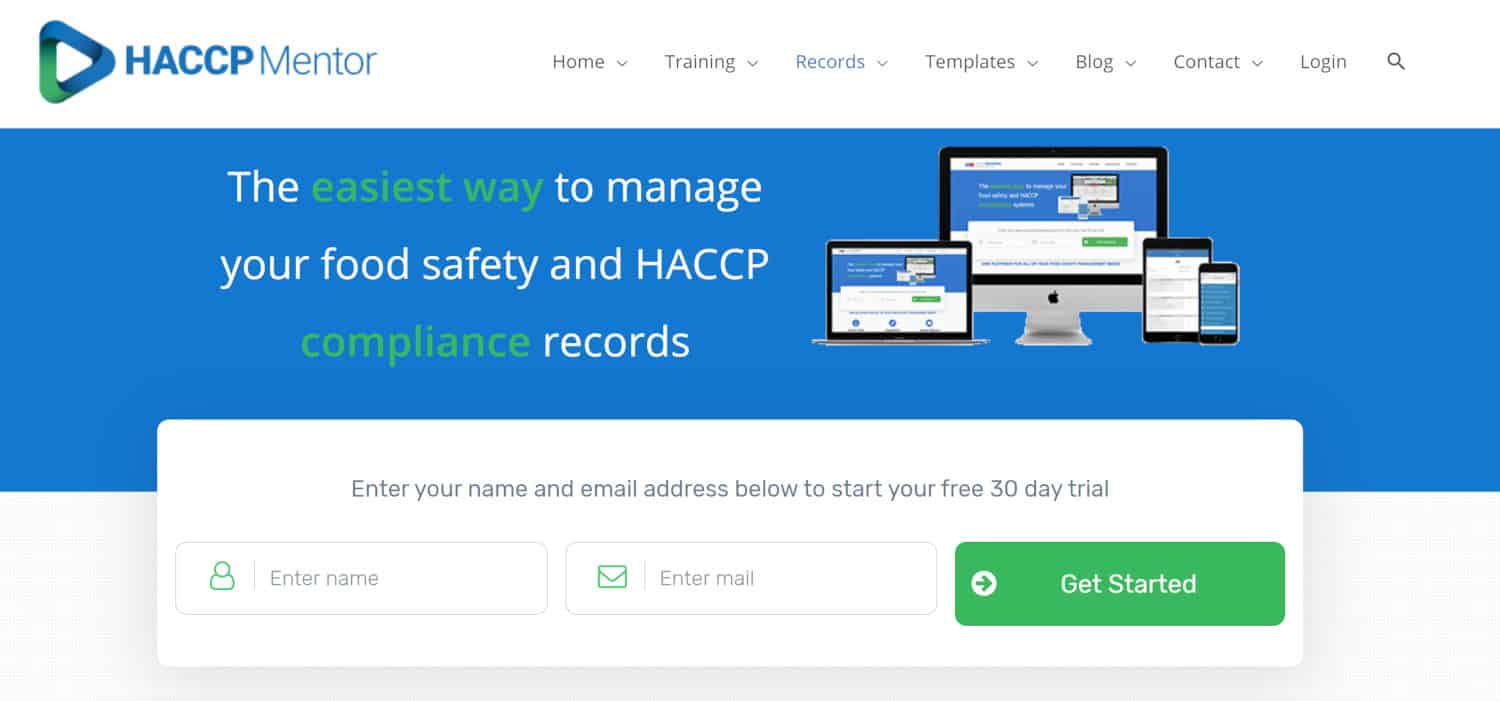 What has creating your course business done for you personally?
I feel a sense of purpose in being able to help make our global food supply safer. It has given me time since I get to choose how to spend my time.
Do you have a story of a transformation from any of your clients?
I built an LMS and training program for a client (based on Learndash and WordPress) and they did $300K in the first 12 months of launch. For me, this verified that I was on the right track and might just know what I was talking about. In retrospect, I really should have built a revenue share into our development agreement.
What advice do you have for people just starting out?
Well….it is not always passive income because there is always something to do and customer support to implement. But in saying that, a rigorous testing program before launch helps to alleviate customer issues down the track.
Learn more about Amanda and HACCPMentor.com: