How Shayna & Adam Pond Built Online Courses for ModelTeaching.com that are as Effective as Live Training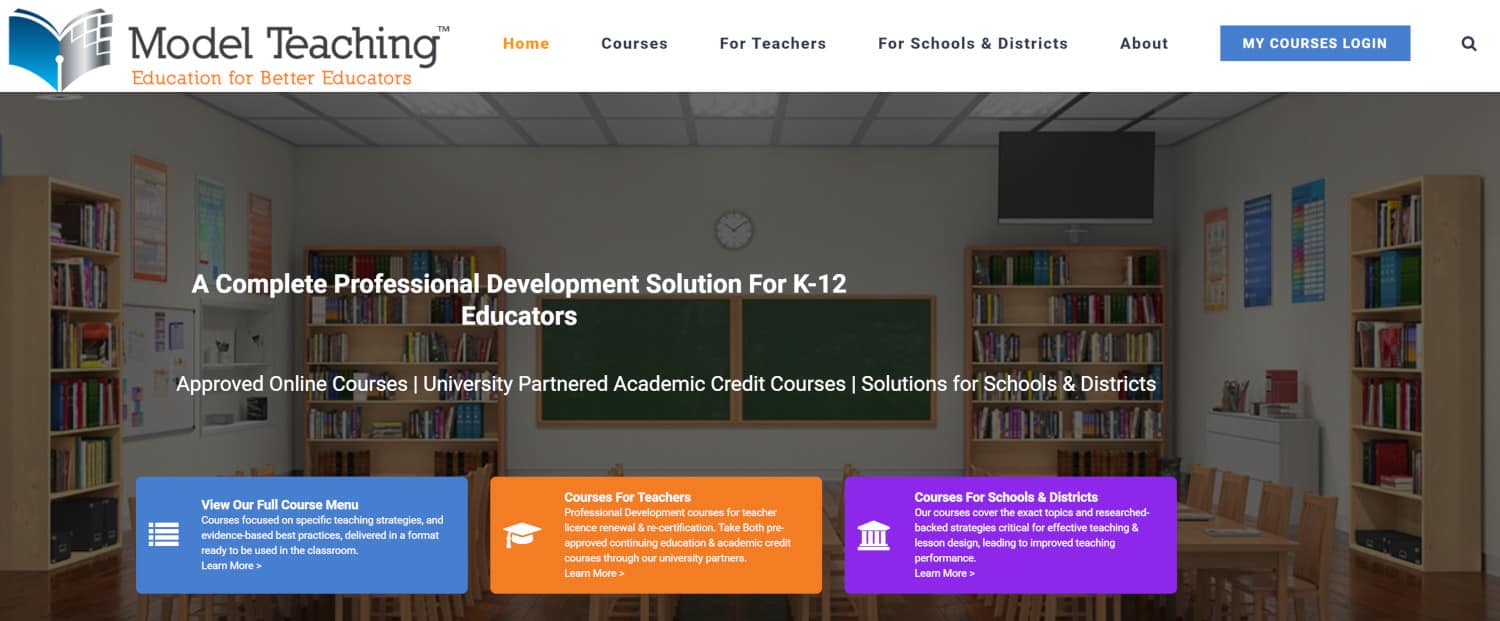 Our content is reader supported, which means when you buy from links you click on, we may earn a commission.
---
Who: Shayna & Adam Pond
Website: ModelTeaching.com
Course Topic: Teacher Training
Interesting Stats: 30% growth/month
Who are you and what course business have you created?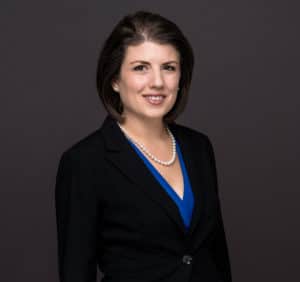 My name is Shayna Pond and I run Modelteaching.com with my husband, Adam Pond.
Modelteaching.com provides professional development courses to teachers and other educators.  We have a couple sub-markets of educators.
Schools and districts love our courses because they can assign a subscription of all courses to every teacher on campus and let them pick and choose which courses to take for their professional development (PD).  We also have a lot of teachers that use our courses for continuing education requirements or for salary advancement.  Then, we have teachers who just want more training on one specific topic. They can take single courses aligned to exactly what they need at an affordable price.
What's the biggest benefit of taking your courses?
Teachers get everything they need for implementation. That includes tons of resources for the classroom, an action plan based on the course content, and follow up support. Most online courses for teachers don't go far enough to focus on the actual impact and implementation into the classroom. Often teachers might find course content valuable but then don't do anything with the knowledge. Our courses focus on providing a holistic support structure to teachers. Then they are more likely to implement the course ideas with fidelity and therefore improve student learning.
How did you get into the market?
For years we provided school support services to struggling schools. These included low performing schools that needed help boosting student test scores and academic performance.  We would go into campuses and provide tutors and interventionists to students. We also provided coaching and training to teachers and helped develop campus improvement plans.
Our focus was on providing strategic feedback to tutors and teachers. For example, we would identify areas of improvement. Then we provided explicit support and feedback on how to utilize strategies and resources to improve instruction and impact student scores.
This method of support was responsible for rapid increases in teaching abilities.  As a result, it also increased student performance in class and on the state assessments.  But, we struggled in the beginning to find the kind of supplemental resources and training that would quickly accelerate growth in the classroom.  Since we often couldn't find what we were looking for, we instead began developing our own training. We focused on detailed action planning and clear methods for implementation. That way it supported the coaching and feedback work we were providing to schools.
Model Teaching was born out of this support. We launched Model Teaching in August of 2018 and have been operating just a little over a year.
Why did you decide to create online courses in the first place?
We worked so closely with schools and were able to immediately see how the training and support of teachers impacted student performance. Due to that we were able to quickly make iterations to our methods for support.
This refinement process allowed us to standardize a formal course structure that produced consistent results. We found that strong planning and implementation of concepts led to student improvement in scores.
We quickly realized that providing live training was not efficient. Plus it took time away from the additional coaching and feedback we provided to teachers. So we moved the training we perfected through coaching into an online platform. We ensured the courses acted as a supplement to coaching support and could be accessed quickly by teachers.
We continued the iteration process through the online platform until we produced an online course as effective as our live training. - Shayna Pond
Click To Tweet
Now that we have a standardized development process and course structure, we hire educators as content writers. This way we can expand our course offerings and develop more courses to add to our platform.

Did you have any moments of doubt before you launched your site?
We were in a good position where we already knew the content we were delivering was effective when delivered live.
We just felt we should launch the courses and take detailed feedback on participant's opinions of the course. Then we analyzed the action plans produced by each participant. In the case of our school support work, we followed up immediately by performing observations in the classroom to begin narrowing down areas for improvement in our online structure.
I wouldn't say we ever felt we weren't good enough because we already knew our training was effective in a live format. We did want to know what components of our online courses needed to be refined to be as effective as possible.
On initial launch of our first few courses we took a lot of care to refine our process and finalize our standardized course structure. - Shayna Pond
Click To Tweet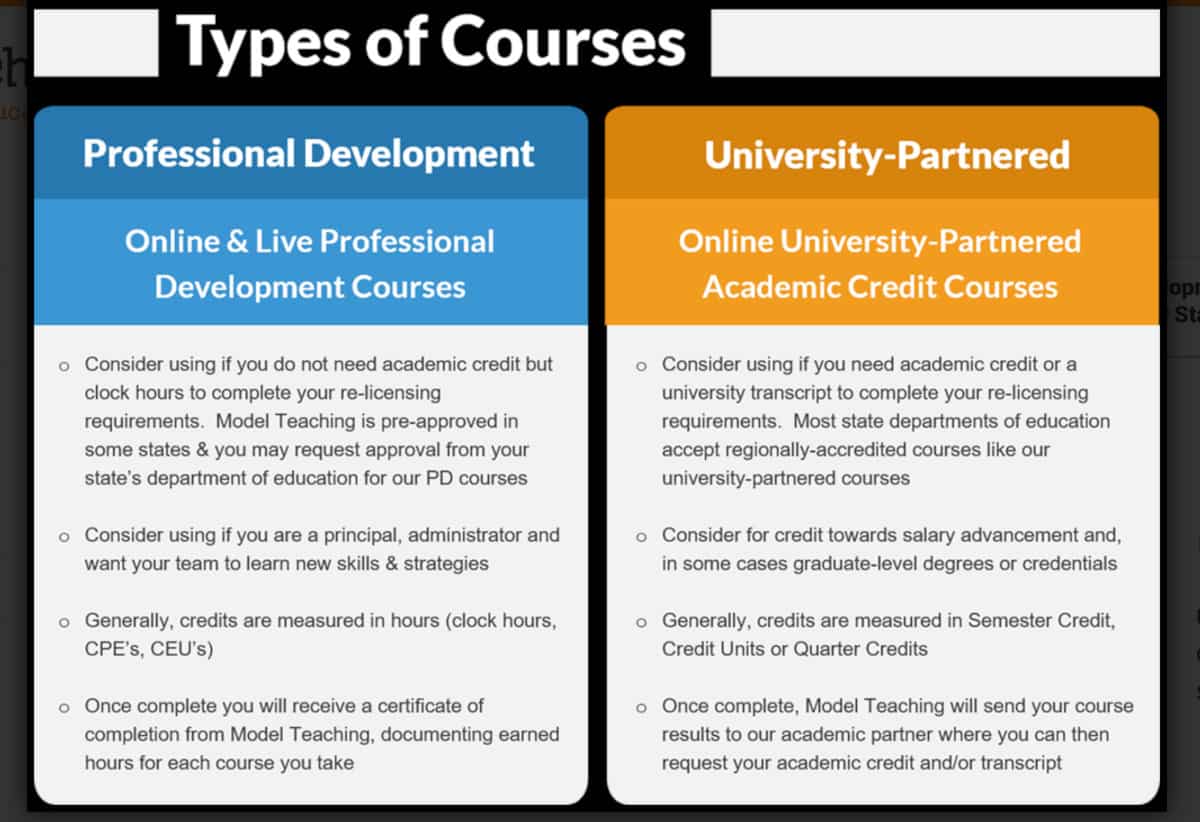 What are your online courses like?
Our courses follow a standardized format so that teachers know what to expect when they take a course. Each course focuses on a specific theme or strategy.  Each course is divided up into sections that contain a PowerPoint converted to a video. Our course instructor explains the section concepts using beautiful visuals and graphics.
Each section also contains a step in the process of building a plan of action for immediate classroom implementation. Each section also contains supporting resources including student graphic organizers, strategy guides, planning templates, data trackers, and more. The activities within each section build onto a final activity of an implementation plan. This is where the ideas throughout the course are arranged into a final plan. This plan can be implemented and used in the classroom.
We have follow-up resources and support. These include an implementation checklist for self-reflection or classroom observations, ideas to apply the concepts into the classroom, and optional email support after course completion.
Here's a screenshot of what it looks like in the platform and the resources we develop to complement the courses.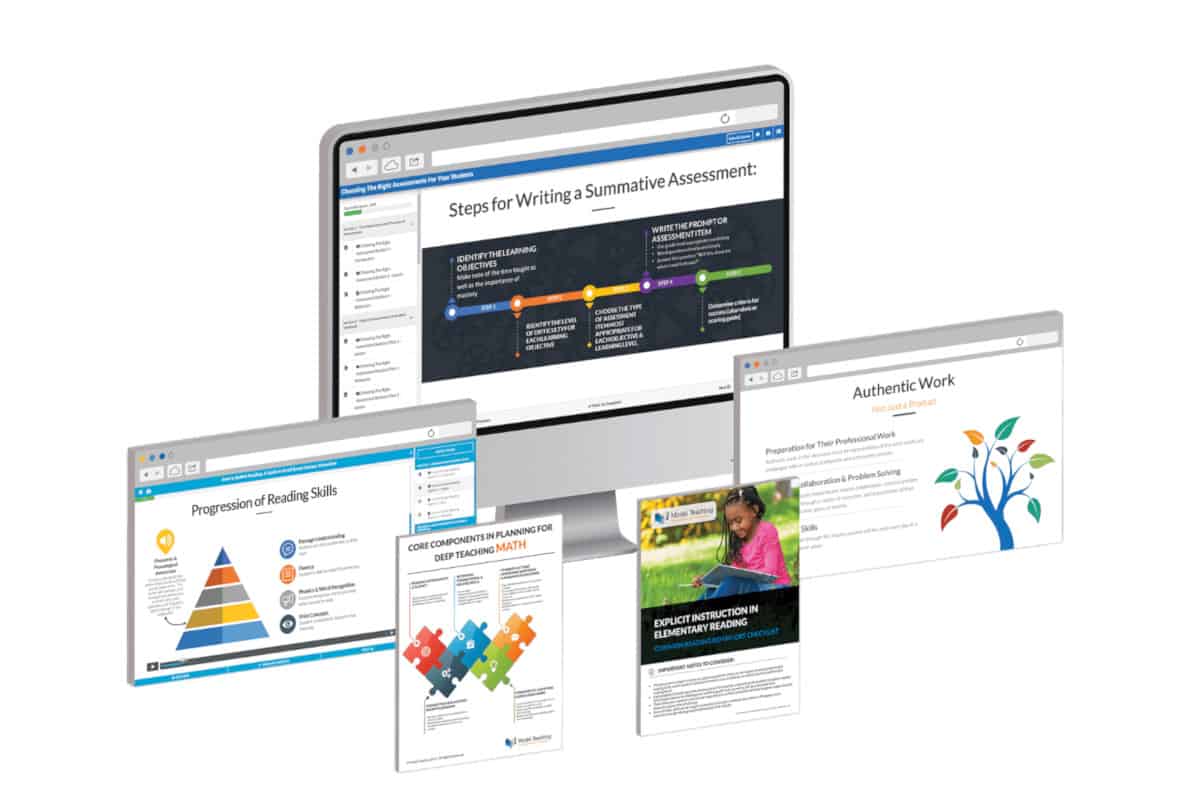 How long did it take you to create your first course?
Our courses were several years in the making. That's because it took time to find a standardized structure we were confident worked well in practice. Now that we have our formal structure in place, we follow the same course creation approach for every course we provide.
Briefly, we have the following steps in place:
General outline to propose the end goal for the course participant, an idea for the course, and background research.
A second outline to narrow down the course tasks participants need to complete so they can be successful in developing a plan of action ready to implement.
A third and final outline to identify the specific content required to support each section task.
Development of the resources and content to support an implementation plan, with several iterations of edits.
Branding of PowerPoints, with final editing of all course components.
Development and editing of transcripts, recording of the PowerPoints, and final edits.
Video editing through the use of Camtasia, final course resource design, and development of the course pages in the platform.
Once complete, the instructor for the course and the Model Teaching management team take the course. They identify any areas for improvement and clarity in the course progression. They provide sample responses in activities to ensure participants have a good model to follow when designing their plan.
We normally hire full time teachers to develop the course content. That's because we want someone with expertise in the specific course topic. We also want them to have a deep knowledge of how this content would be implemented in the classroom.  These educators mainly work for us part-time. Because of this, our course development process often takes a few months. That way we can allow enough time for our educators to effectively develop the content. Then they go through our rigorous editing process during the spare time they are devoting to course development.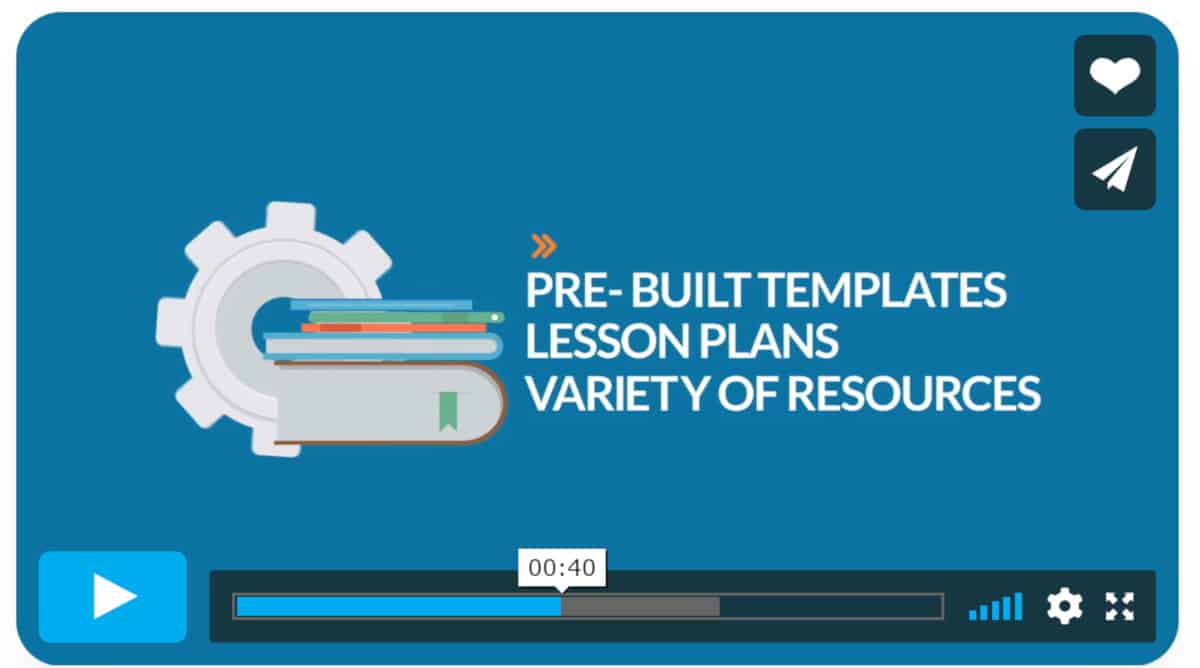 Tell us a little about the process of launching your site and getting your first sale(s).
Initially after launching our website, our first strategy was to utilize pay per click advertising. This way we were able to get insights on if we had the kind of content that people want.  It also allowed us to begin refining and optimizing our keywords.  (Use the keyword planner tool in Google Ads to help you do this.) Once we determined which keywords were best to drive conversions, we optimized our website around them to help boost organic search results.
Do you have a lead magnet?
A big lead magnet are our blog posts and free resources. Teachers find them helpful and aligned to what they need for success in the classroom. These are often linked to from various other sites or shared among teachers.
However, more traffic doesn't necessarily mean more sales!  To bring attention to our courses, we provide promotions specific to our blog articles to drive conversations to specific courses.
For example, we have a popular blog article that science teachers find valuable.  Since we have a course aligned to this article that goes into a ton more depth, we provide a promotion where blog readers get a discount if they purchase the course. The promotion is in the form of a pop up that advertises the promotion on the course. This is possible through the optin monster plugin.  The majority of our web traffic initially discovers us through our blog posts!
In that same idea of providing value to teachers, we also have a space on our website that provides information on teacher certification requirements.  Many teachers and schools want to make sure they can use these hours toward continuing education hours. Teachers looking for re-certification need a way to learn about the re-certification process for their state.  We provide all the details and information for teachers for every state so they can learn more about their state's requirements. Then we provide information on our courses and how they can be used to satisfy those requirements.
We offer course promotions to newly released courses. We have a mailing list we notify when we launch a new course along with social media postings and information on our website.  There, we often provide a discount to a new course for a limited time.
We recently implemented a referral program, where individuals can refer us to another teacher. If that teacher signs up, he or she gets a discount on the course purchase – and the referrer earns an Amazon gift card! It's a simple way to thank the individual for referring us, while increasing our reach and converting more sales.
Finally, we also get a lot of organic conversions and conversions from Adwords. This has allowed groups like whole schools/districts to find us and request services, in addition to individual teachers. Though other lead magnets bring us more traffic, this is still currently where we see the highest percentage of sales conversions.

What online course platform are you using?
We use a wonderful company called Academy of Mine (AOM) and we love them. They are pricier than a lot of other platforms out there, so I recommend this for people that have plans for a high volume of courses and sales.  If you have a lot of customization needs that don't fit neatly into the box with other course platforms, AOM is definitely a company to consider.
Are there any features you wish it had?
Academy of Mine can build custom features for you. We have a standardized course structure now and AOM provides everything we need to be successful and serve teachers.
What made you decide to use your chosen platform over others?
We wanted the ability to customize our courses. We had a clear vision of exactly what we wanted in a platform. Others we researched had limited features. AOM was the only one that provided us with all the features and the customizable options that we needed. They have phenomenal customer service and actually listen to the feedback of their customers. So they'e always improving their platform and providing customization options that are important to course creators.
What other tools do you use to run your online course business?
I absolutely love teamwork.com.  We have several educators that work with us as content writers, and it allows us to manage all the course content and development in one place.  Teamwork.com is a project management platform, so it helps organize all the steps in the content development process and allows us to better track each revision.
Since content development requires so much editing and refinement, having a project management system ensures we have a well-aligned course with good quality information.  Prior to using teamwork.com, we would just work via email or Dropbox – which is perhaps fine if you are developing a single course. But we found more typos and errors then, and our content message was not as clear as it is now.  Since moving our project management to Teamwork.com, our course quality has increased dramatically and we can now consistently build courses to meet the quality people that take our courses come to expect.
Please share some idea of your revenue growth curve.
We are averaging about 30% growth in revenue each month.  This revenue has fully funded the company's growth now and we are cash flow positive.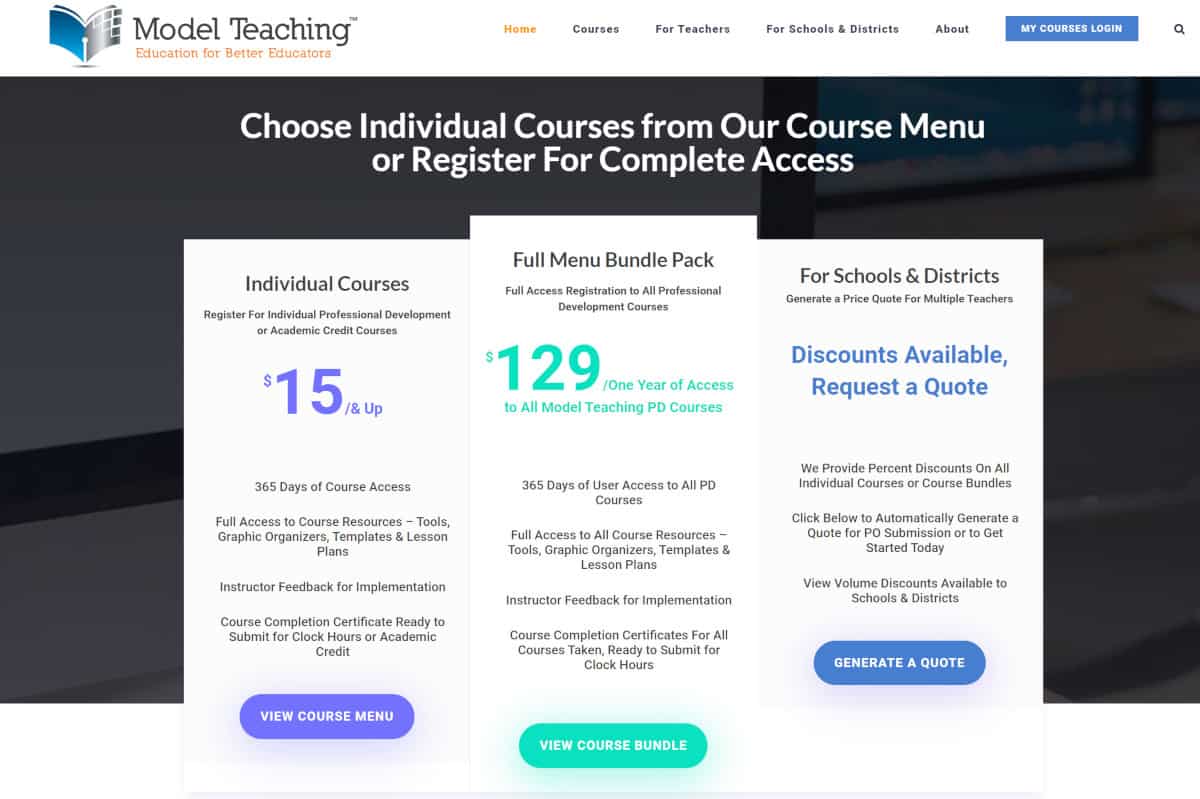 Please tell us a little about what the money you've earned from your course has done for you.
Our online courses have allowed us to significantly expand our reach. - Shayna Pond
Click To Tweet
Prior to hosting our training online, we served only the group of educators that worked with us through our intervention support work. It simply wasn't possible to scale that support when we had to rely on live training to be impactful.
Moving our training online allows us to provide more access to our courses locally with immediate support to the schools we supported.  Then it allowed us to expand support through online professional development across the country.
Now, we have partnerships with universities to provide academic credits, are working towards continuing education approvals in multiple states, are partnering with organizations, schools, and districts to provide courses to a large volume of teachers, and allow individuals access to our courses for very reasonable rates. They are purposefully priced so that great professional development is equitable for all teachers who wish to learn and improve their craft.
These courses are allowing us to expand rapidly across the country, and though our school support services currently still provide more revenue than our online courses, we expect Model Teaching to grow to surpass that within the next few years.  We have been able to hire multiple content writers to provide new courses. It also has provided us more freedom in flexibility in how and when we work. Since Model Teaching is online, we often work on the go and are less tied to a certain city when we want to plan a vacation or trip.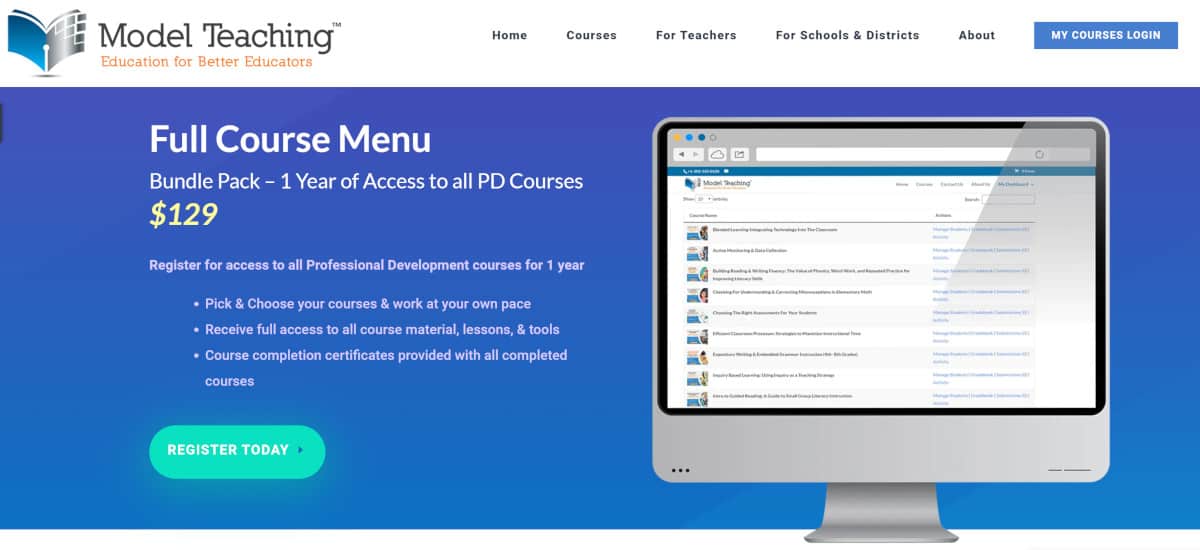 In addition to revenue are there any numbers you would like to share?
For the following points, please review the graph below …
1st arrow: We launched our website and added a few select courses in August 2018.
2nd arrow: We doubled the number of courses on the site and created a 'bundle pack' where teachers could buy all the courses in the platform for a low price. The additional course options and the reasonable course rates meant more people were discovering our site, which in turn converted more teachers looking to buy professional development courses.
3rd arrow: We performed a complete re-branding and relaunch of our website. This allowed us to better optimize our site for the right keywords, help align our messaging across our site to clearly define why our courses are valuable and improve functionality and ease of use.
4th arrow: We created blog articles that provide actionable strategies and resources to teachers and allows them to access free content with high value.  Shortly after our site relaunch and re-branding, our blog articles began getting links from other sites. In addition, more people were sharing our web page, and we began getting orders nationwide.
5th arrow: We have launched a review system for our courses, referral programs, and added more custom bundle packs. We have also launched additional new courses and have another set of courses launching late fall. We expect these changes to continue to greatly increase our web traffic and greatly increase our revenue numbers.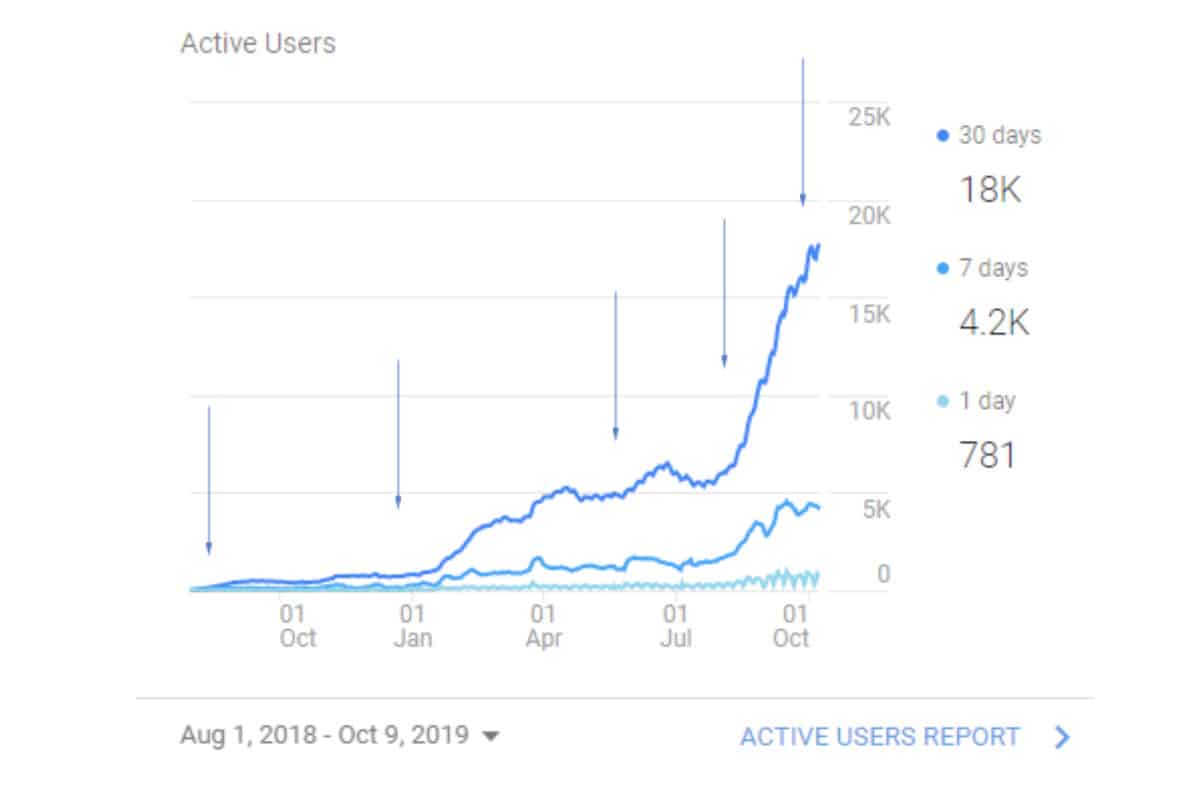 What has creating your course done for you personally?
The course development process has refined what good teaching looks like and how to support other teachers in improving their instruction.  I have been able to better develop my professional skills and gained a lot of confidence in how to train and support teachers.
Do you have a story of a transformation from any of your clients?
Since we also provide consulting and coaching support services to high needs schools, we are often able to see firsthand how our courses impact teaching.  One recent success story is of a tutor with very little prior teaching experience who was struggling significantly on a high needs campus.  Through our strategic feedback support coupled with our assigned Model Teaching courses, she wound up impacting student scores. By the end of the year her student scores increased so much that they surpassed the scores of students taught by the campus teachers. The school campus hired her the following year.
Often after individuals take our courses they report back to us that a particular resource, action plan, or idea really resonated with them and made them excited and enthusiastic to begin implementation into the classroom. They often state they are planning to take the knowledge back to their entire team, share the resources with the principal, or refer other teachers to our site. Knowing we are able to affect educators even outside of courses is such an amazing feeling because it means our impact is amplified exponentially, and we get to indirectly support more students.
What advice do you have for people just starting out?
Provide a clear vision for the value your course will provide to the student, and a clear idea of how your course satisfies the need for the student. -Shayna Pond
Click To Tweet
For us, we understand deeply what schools need in online training, and we also understand the continuing education requirements for teachers in each state.  This understanding allows us to build highly targeted courses that are important and valuable to people who take our courses. It also allows us to provide clear messaging and information on why our courses are good for educators.
When we first launched our courses, we didn't consider how to explain the value of them. We first built them as supplemental support for the schools we served through our consulting work. After realizing the value our courses could provide to teachers all over the country – and the world – we took the time to articulate what teachers loved about our courses.
We uncovered exactly why our courses are impactful and important, what value people would get from them - and after we did this, we began to see huge increases in traffic and in sales. - Shayna Pond
Click To Tweet
Learn more about Shayna & Adam Pond and ModelTeaching.com: