How Roberto Bernal Sells His $2500 Professional Coaching Course and Then Transforms His Clients View of Life

Our content is reader supported, which means when you buy from links you click on, we may earn a commission.
---
Who are you and what course have you created?
I work as a Professional Certified Coach (PCC) and Certified Trainer. I started the International Coaching Institute.
What market does your online course serve?
I serve consultants, trainers, HR professionals, leaders, and experts who want to complement their services as professional coaches.
What's the biggest benefit of taking your course?
The biggest benefit of taking our course is convenience. It's a 100% online experience where you can learn how to be a coach at the place and time you decide.
How did you get into the market?
I started in 2001 as a trainer for entrepreneurs. At the end of the training, students asked me for an individualized coaching process. I thought coaching was the same as delivering training, but instead of working with a group I was going to deliver the information to one person. I was so wrong. Then I got a  coaching certification and after that, I become certified to form others as coaches. I realized that repeating the same thing over and over to different groups, was not efficient. That's when I decided to include online training as a complement to the in-person training.
Why did you decide to create an online course in the first place?
When I got certified as a coach, I designed an action plan for my professional life. During that activity, I  saw my future business system based on facilitating learning with technology. Back then, I was thinking about DVD's. Today the form changed to an LMS, but the dream remains the same.
Did you have any moments of doubt before you created/launched it?
Uff… many times. Creating and launching an online course was a new path that invited me to travel, and as such, many times I have felt lost. It's part of the journey.
However, the passion that comes from the vision I developed at the beginning, has inspired me for more than 15 years to continue. If you are persistent, you will always find the right path.
If so what made you turn it around and do it anyway?
From the entrepreneurial mindset I learned at the beginning of my career I decided to use a formula:  Passion = Power, and power is the ability to get things done. if you are truly passionate about something, the sacrifice will come out.
What's your online course like?
My Online Coaching Certification Program is a mix of everything in order to produce a format-rich experience.
I mostly use videos between 3 and 5 minutes, some pdf documents as references, and plain text in the LMS for short comments, quizzes, and branching scenarios. I usually start with a face to camera video, where I  personally introduce the topic. Then I go to a recorded presentation or screen capture video of my presentation and narration using Apple Keynote.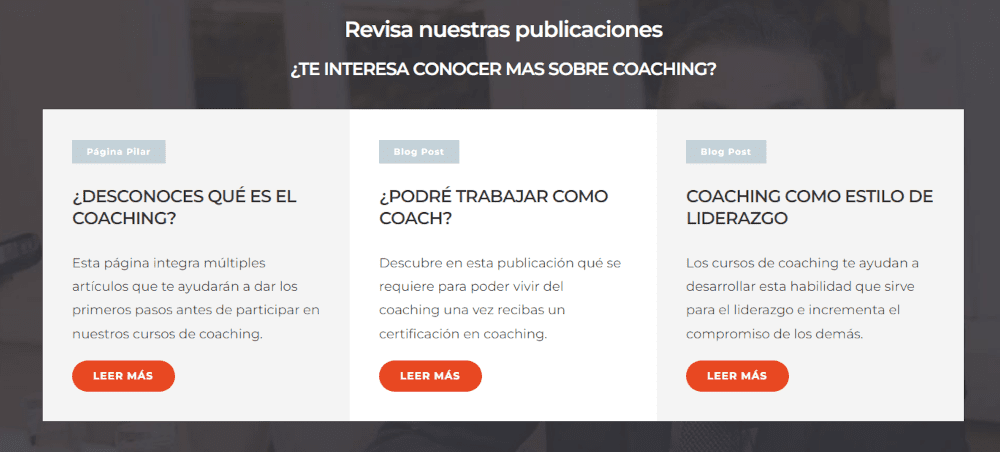 How long did it take you to create your course?
Because it is a certification program that takes almost one year, I have been developing content since 2015. The first version of the program served as a complement to the in-person program. Now that the program is 100% online, it needs to stand by itself. So I have to build everything again from the ground up.
Tell us a little about the process of launching your course and getting your first sale(s).
Most of the clients I receive come through word of mouth. But now that I am going at a regional level, I  build a sales page in order to land new clients. I send traffic to that page through blogs with SEO.
Do you have a lead magnet?
I have two lead magnets. One is the program brochure, but I also have free training where they can experience an introduction to the topic. The title is: 3 Strategies to be Successful as a Coach.
What's the traffic strategy that works best for you?
Previously I tried Facebook and Google Ads. Now I am just working with SEO through blogs to get traffic.  My best results come from Word of Mouth and SEO. Curiously, I have received several interested parties from the podcast.
What online course platform are you using?
I started working with Moodle. Then I changed to Thinkific. So far, so good with them.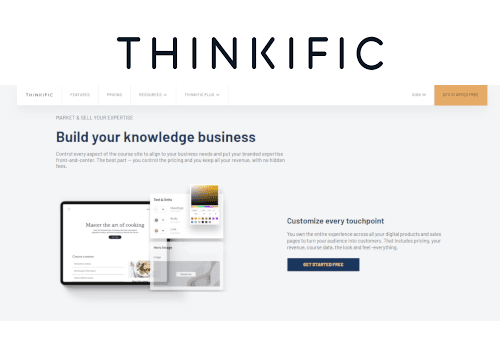 Take a Look at Thinkific!
Thinkific is the most popular online course platform used by successful course creators interviewed on coursemethod.com. It's a complete solution for creating sales pages, uploading all course content, taking payments, and more.
Price Range: Free to $499/month 
Most Popular Plan: Pro Plan at $99/month
Annual Discount: Yes, take 20% off!
Free Trial: Try out Thinkific's core features for free.
*Our content is reader supported, which means when you buy from links you click on, we may earn a commission.
Do you like it?
I am very satisfied with Thinkific.
Are there any features you wish it had?
I wish they had a more robust gamification system through badges. But I have found other ways to take care of that in order to incentive the students.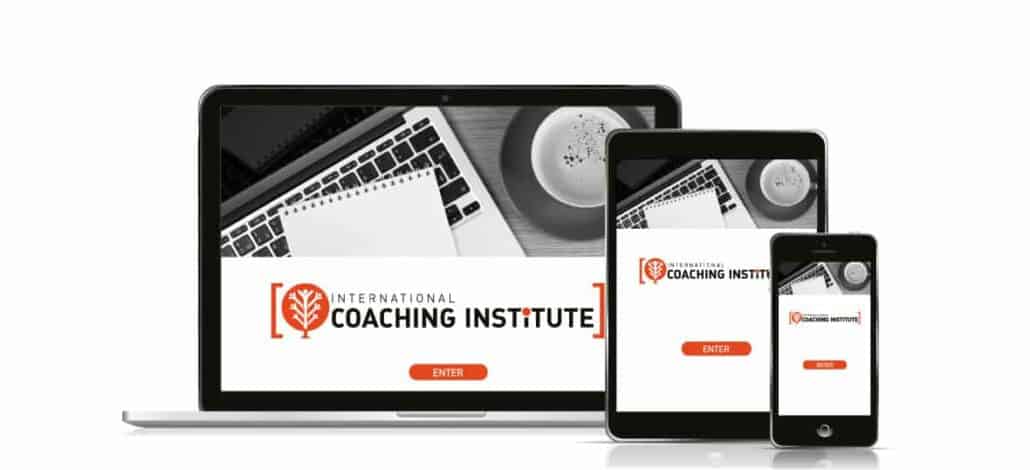 What made you decide to use your chosen platform over others?
The first reason was the price. When I started with them, other platforms were charging per student. They just charged a flat fee. Being a platform and unlike Moodle, with Thinkific I didn't have to keep updating the software and plugins.
What other tools do you use to run your online course business?
I use Apple Keynote and Pages from Apple a lot to design my presentations and workbooks. I also use  Adobe Illustrator for visuals. For video editing and screen capturing I use iMovie and Screenflow. For lives, I like to use eCamm with Zoom.
For doing personalized welcome messages and support I use Bonjoro. And for surveys and branching scenarios I use Typeform. I am also doing scenarios with Vyond and Genially.
What books or training programs have you found useful on  your journey to a successful business owner that others might  find valuable too?
I studied eLearning Design and Instructional System Design with ATD.org
I also like Action Mapping from Cathy Moore. I think it's a must for learning.
The other time you have to invest in is learning each tool. For example, in order to learn to use Typeform,  Keynote, or Vyond, you have to take several trainings and practice a lot.
Do you have any big mistakes you've made along the way  that you'd be willing to share?
Audio is super important. Once I bought a sound card and I didn't notice I was recording in Mono instead of Stereo. The Apple computer has a feature that allows you to listen in mono audio as stereo. So I activated that and I thought I was recording in stereo. One year later, I discover that I was the only one who was listening in stereo and my recordings were in Mono. With Screenflow, I found a way to correct each video without having to record it again. But it was a very long process. My learning: always check the quality of your product from another computer and system.
Please share some idea of revenue.
I started using my online courses as a complement to my in-person coaching certification programs in 2015. Since we started using this, the performance level of the students increased notably. This complement was an important attribute for the sale and allowed us to raise prices from $2,200 to $2,500 on average.
In 2018, we decided to offer the certification on-demand 100% online. We charge $1,997.00 and we tend to sell almost 10 sits per year. But it is important to say that we haven't launched formally the program. We plan to do a big launch later this year after things with Covid-19 go back to normal.
Please tell us a little about what the money you've earned from your course has done for you.
I have used the money I earn to continue investing in the business. Developing content is a full-time job and requires an investment of time on your part or hiring someone to do it. I have used the money I  earned to invest my time in developing my product. But I have to say, I have traveled a lot with my family and I have taken the earnings to invest in the best trainings I can find in order to master my skill.
In addition to revenue are there any numbers you would like to share?
I have been writing a weekly post for my blogs since two months ago. After the post is published, I share it on LinkedIn.
Every month LinkedIn indicates that when I publish 4-5 times a month, almost 150 different persons take a look at my profile. - Roberto Bernal
Click To Tweet
Now, this constant work is being reflected in the traffic that reaches my website.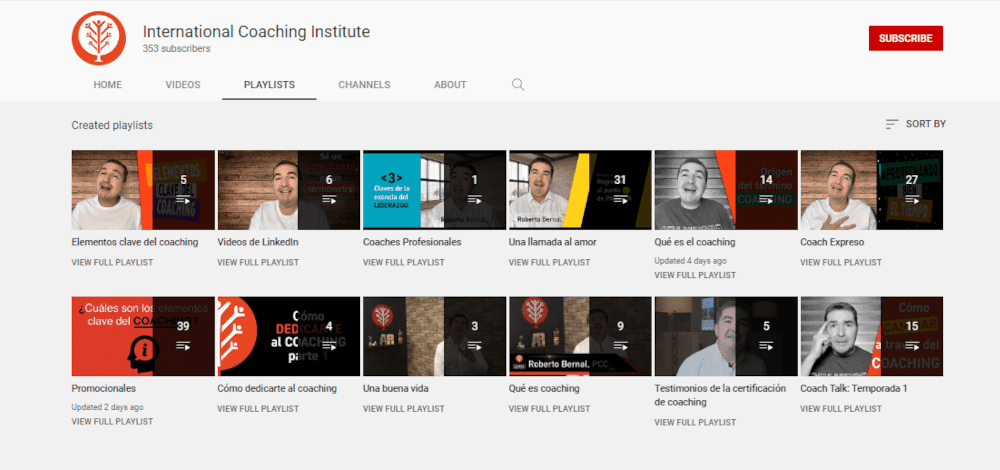 What has creating your course done for you personally?
I am doing this because I want to share my knowledge with others.
Coaching is the front figure of my offer, but the backend is about personal development and transcendence. - Roberto Bernal
Click To Tweet
Why? Because when someone grows as a person and discovers his/her essence, they are more open to transcend and impact others.
Do you have a story of a transformation from any of your clients?
Several, coaching is about transformation. Most of the people who go through the course transform their view of life. If they change the perception with which they look at the world, they change the way they think, feel and act. When they change, their results improve remarkably.
Because where you put your attention, is your intention, and that's where you will see results.
What advice do you have for people just starting out?
Hold on to your dreams. If a desire is born within you, it is life that puts it there so that you can make it come true and fulfill your mission in the world.
Do not betray this and let this dream out, the path will be opened with your collaboration.
Remember: Walker there is no path, the path is made by walking. Antonio Machado.
Learn more about Roberto Bernal of International Coaching Institute: