26 Microlearning Tools to Create More Learner Engagement

Our content is reader supported, which means when you buy from links you click on, we may earn a commission.
---
First off, what is microlearning?
Microlearning is a way of teaching using bite-sized material geared toward meeting specific goals. Creating engaging microlearning is a lot easier with the right tools. And for that, you need the top microlearning tools in your toolkit.
This article reviews the top tools for creating microlearning. The tools are broken down by category including; community tools, video tools, slideshow tools, and image tools.
Take a look around and find the right tool for you. Then put it to use and watch the engagement of your online course skyrocket!
Community Microlearning Tools
Websites trying to fill the gaps in connectivity come in different forms. Online community tools offer a means for collaborating online. Many are adapted to create virtual workspaces supplying all the needs of a real office with some convenient upgrades.
Community tools can be used to facilitate microlearning. For example, these tools are very effective at increasing the engagement level of learners because they can participate at any point no matter where they are.
1. Slack
Slack.com is an online hub that allows for unlimited channels of communication. You can neatly store and locate exactly what you're looking for without delay. It's a fantastic way of getting the back and forth of a community in an easy system that can be accessed anytime.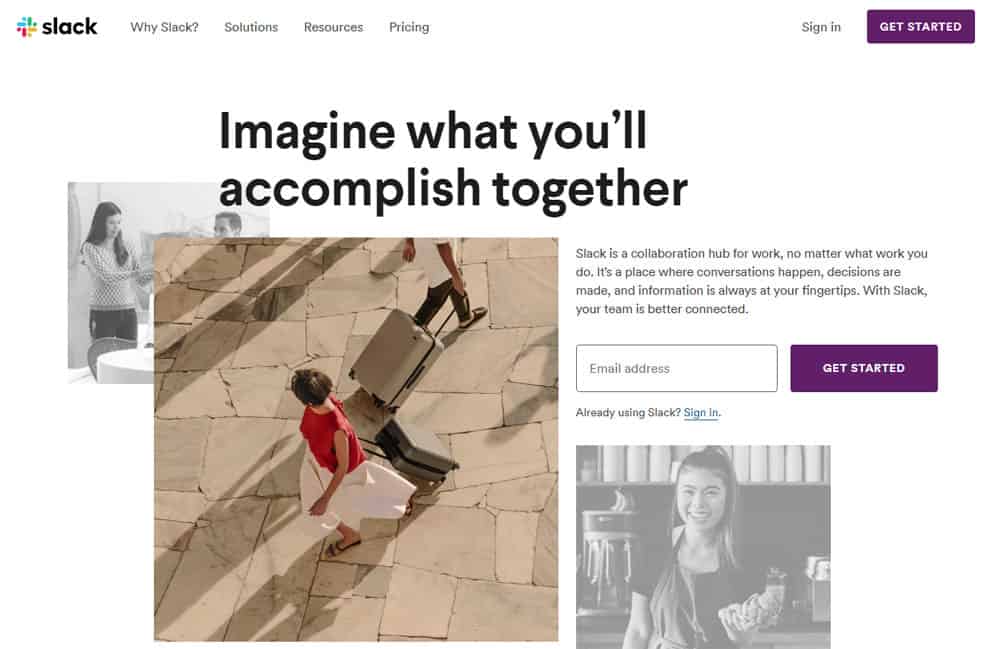 Some of the useful features Slack offers include:
Centralized Messages
Searchable Document History
Easy App Integrations
2. Flock
Collaboration needs a space in which to reach its potential, and Flock is how it's done in the modern age of business. This site offers a very rich assortment of uses. It creates an environment where you can send out microtraining to your learners and they can ask questions and meet others on the same journey.
A few features that make Flock a great tool are:
Less Expensive Than it's Counterparts
Automatic Channel Additions
How-To Walkthrough
3. Chanty
With Chanty everything is organized and your users are able to efficiently search through the information they need. All your learners can stay in the know using workflow threads without wasting any precious time sifting through endless chat records.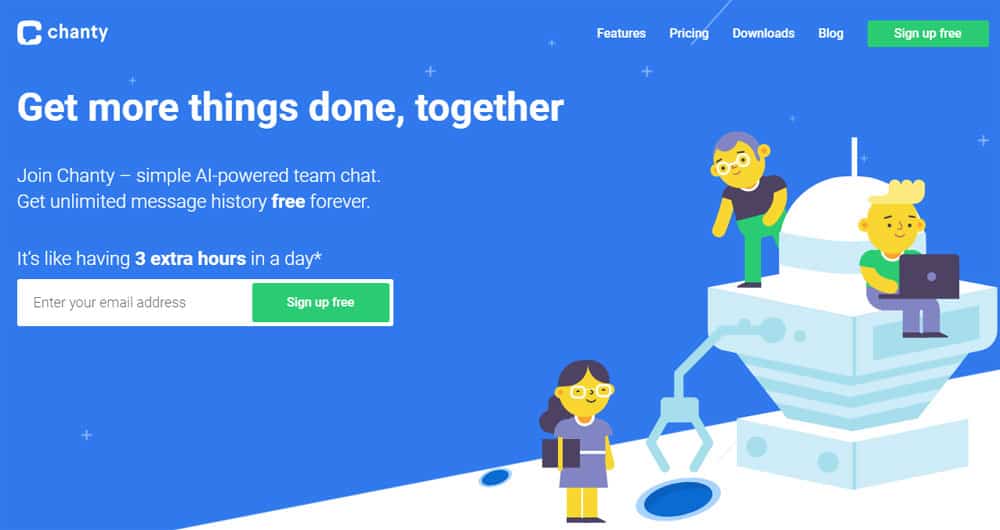 Some features that make this service really terrific are:
Publication Resources
Seamless Onboarding
Video Calls
4. Buffer
Social media is where Buffer success stories have been made. This modern dimension to social life and business image is a key element to a wise strategy on the internet. You can manage your microlearning updates across all your social platforms right from your Buffer dashboard.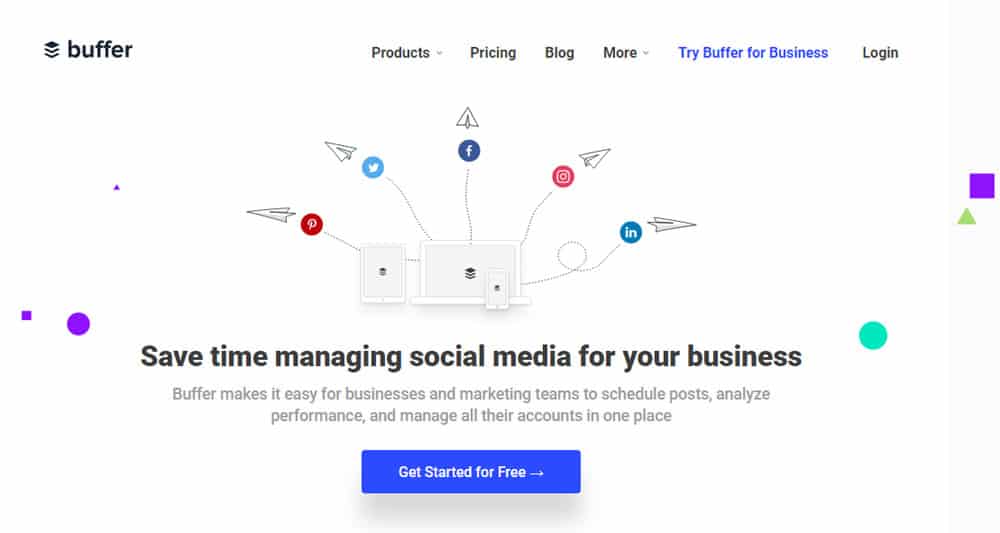 This service has features worth noting such as:
Post Scheduling
Account Manager
Analytics
Video Microlearning Tools
One way of introducing your audience to microlearning is through the use of specifically targeted videos that contain logos, watermarks, and links to further education. There are a large number of companies to choose from who specialize in making custom videos, and they can often enhance the ones you've already created.
Learning with video offers an interesting way of developing a stronger neural bond to the material because it uses both auditory and visual stimuli. Videos are generally more entertaining and easier to pay attention to. These video services are very effective tools for creating nicer videos much faster.
5. Animoto
Animoto.com has a list of production options all tailored to provide a boost to the visual presentations you're making. Their service can help grab the attention of your learners and draw them in. Being taken in by an explainer video and becoming eager to buy or learn is the kind of power video has to influence.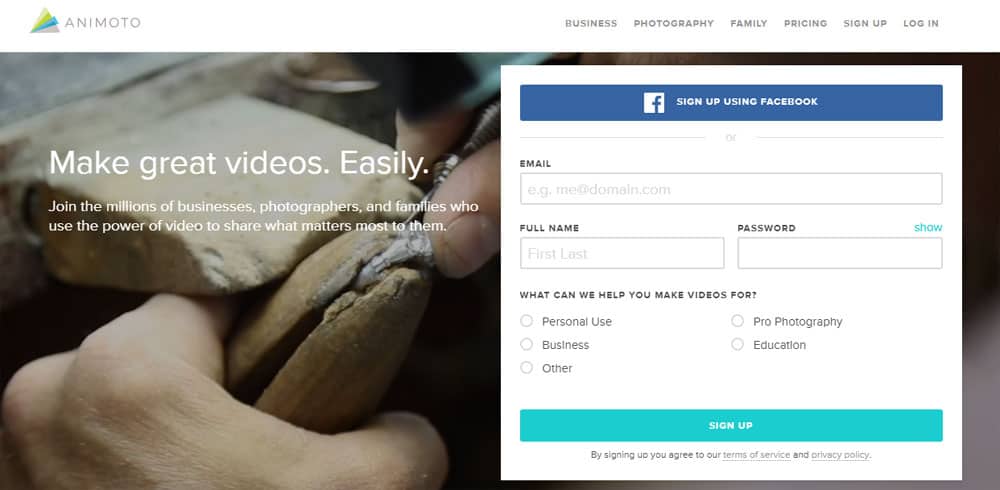 Features that earn a mention include:
Free Trial
Pro Quality
Unlimited Creation
6. Vyond
GoAnimate is now known as Vyond. They've designed a simple console for creating video that makes it easy to engage learners. Their layout is easy to use and has lots of editing options to make your video just what you hoped it always would be. Creating videos for microlearning can be fast and easy with Vyond.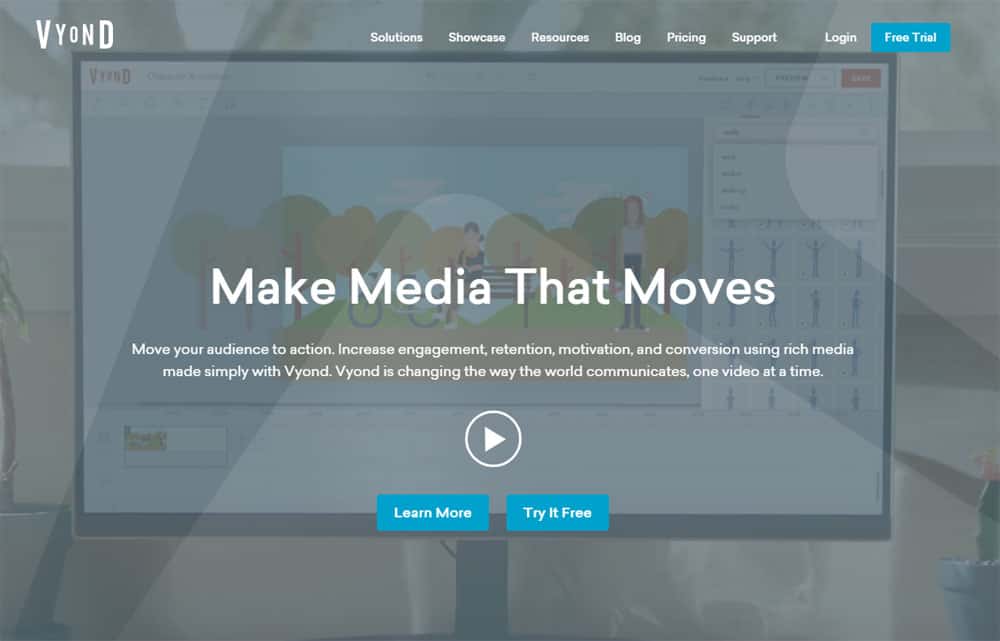 Some of the best features of this tool include:
Character Builder
A/V Tools
Support Resources
7. Magisto
You can get a unique cutting-edge approach to video creation through the use of Magisto. It's run by artificial intelligence programming. Magisto implements the latest tech to streamline the production process. When combined with the creativity of the user the possibilities become virtually endless.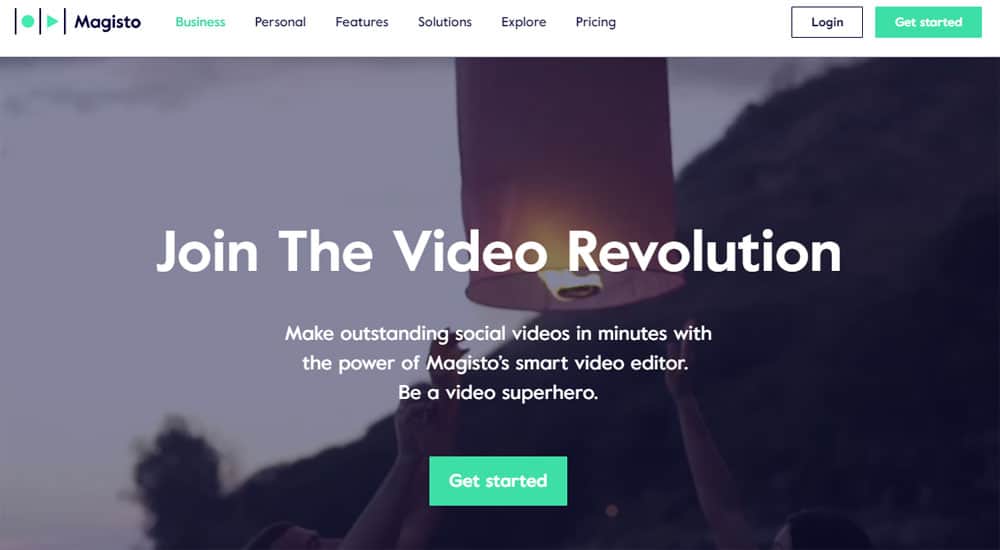 Top features of this creative tool include:
A.I. Emotion Sense
Channel Branding
It's Fast
8. Powtoon
Powtoon videos help you gain the attention of your audience. All that remains is to keep their interest. The right kind of delivery makes people take notice of what is happening.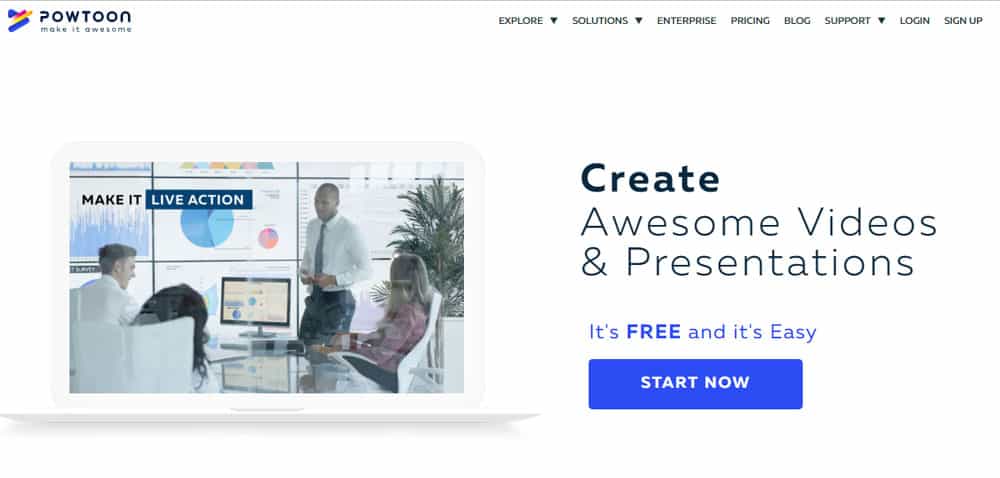 Take a look at these handy features like:
Video Examples
Unique Products
Great Templates
9. Biteable
Efficient sites like Biteable take all the guesswork out of making videos that have a strikingly high level of quality and can be pieced together quickly. Users of any expertise can create completely original material from unique resources or a new combo of their stock ingredients. Either way the result is an excellent means for connecting with any audience you seek to reach.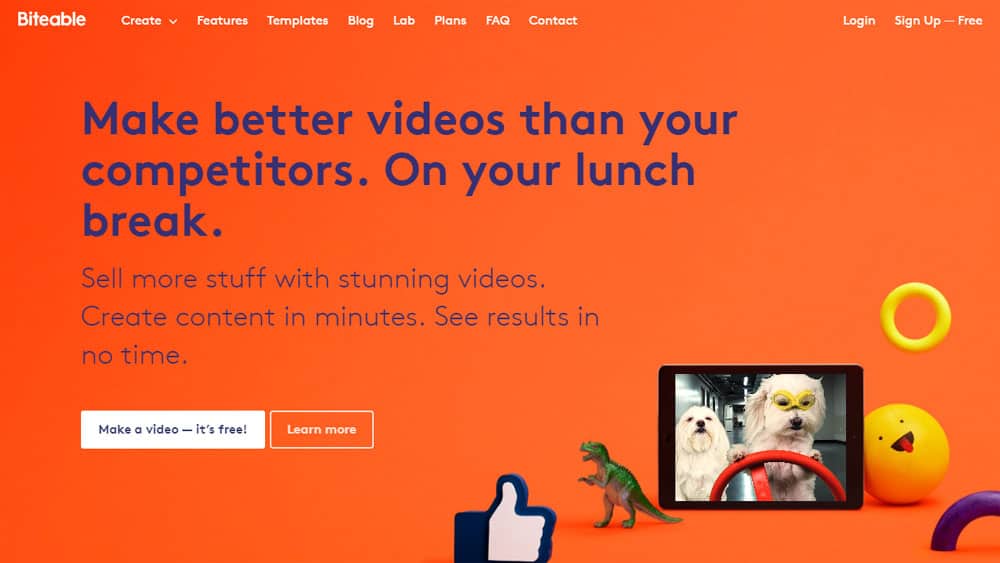 This video maker includes a lot of helpful tools like:
Pre-Made Animations
Success Resources
Free Start
10. Rocketium
Rocketium offers all the options you could ever need to make a video look so professional you will think you may have missed your calling.  Using this tool, videos can be almost as fun to make as to watch.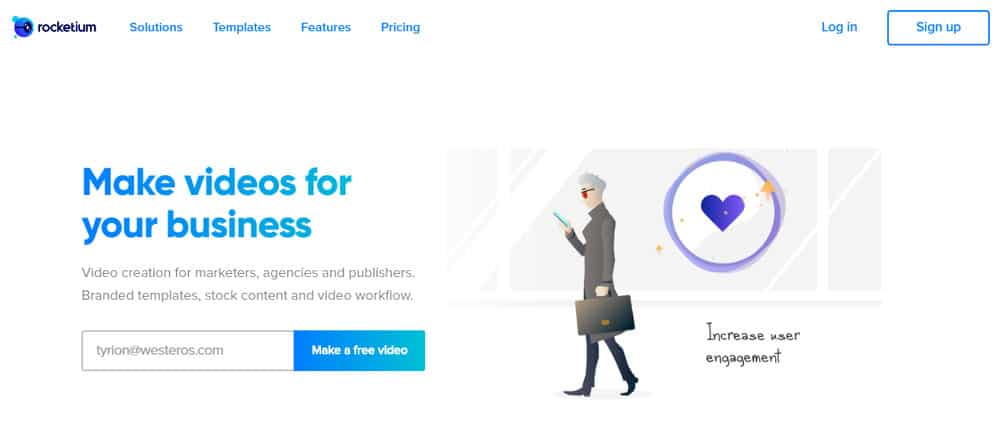 A few highlights of their service include:
Video Branding
Multi-Language Support
Webcam Recording
11. Lumen5
Lumen5 offers a suite of video generation and integration systems that will take your skills to the next level. Their assortment of easy tweaks and options makes production so simple it seems impossibly easy to make it perfect. Turning documents into active video is also possible with Lumen5.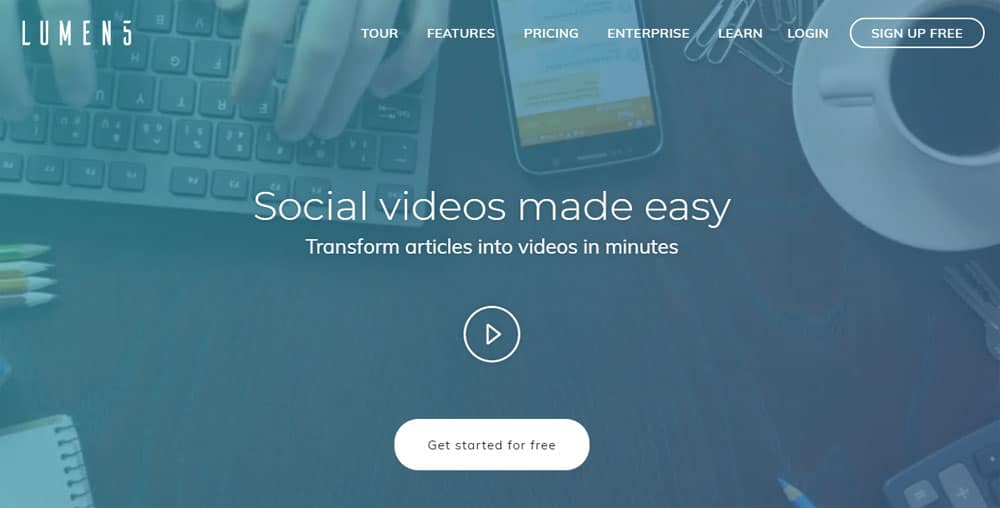 A few handy features for Lumen5 include:
Automated A.I. Video
Text to Video
Formatting Standards
12. Moovly
It's easy to engage and educate with videos made at Moovly. Their extensive library of images and background effects make it easy even for the completely inexperienced to make videos that look professional.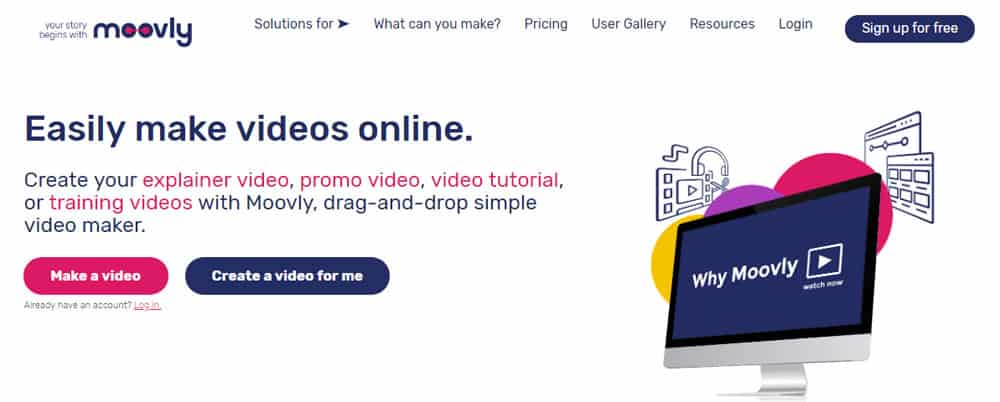 Some top features include:
Video Selection Options
How-To Tutorials
Informative Webinars
13. RawShorts
RawShorts has a huge archive of digital media you can use to bring your ideas to reality. You can make a video that is high quality and informative with their automated platform. This tool brings the subject out from the abstract and gives it substance that can be experienced in the real world.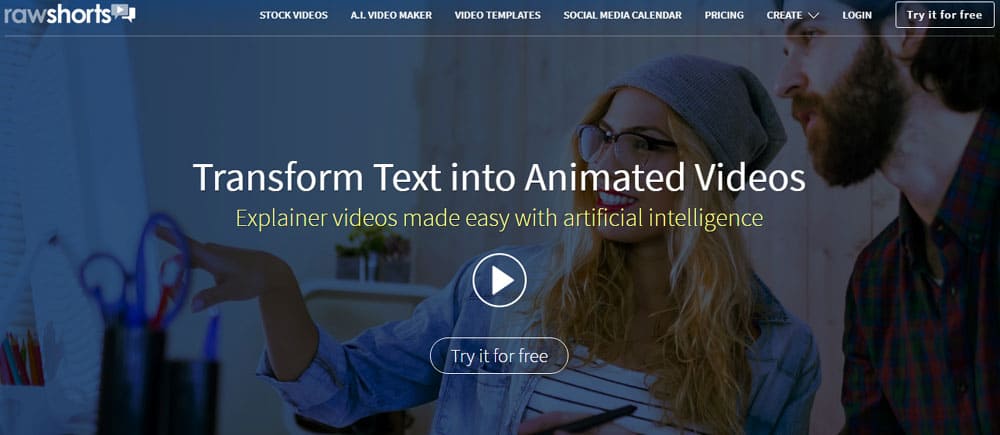 Features that stand out include:
Text Templates
Clip Archive
Organized Themes
Slideshow Microlearning Tools
Slide presentations offer a quick and effective way to get a message out to the audience ready for valuable information. Images inspiring curiosity will get the attention of the viewer. When the visual is accompanied by an eLearning voice over, it makes the presentation even more likely to inspire and increase overall retention of the material. Slide shows are not the newest trick in the book, but they still can be very effective learning instruments with the proper touch.
14. Prezi
Prezi uses a massive database of images and alterations to bring action to the presentation without the need for layered video recordings. This site has so many useful options to create exactly the kind of mood you want your audience to have. Prezi offers a unique approach that brings the hottest effects to your project to make it even better than you imagined.
Top features you get here are:
Drag and Drop
Reusable Projects
Global Cloud Base
15. Beautiful.ai
There are a lot of fully customizable options at your disposal with Beautiful.ai to give you a head start on every slide you create. The precision and quality you can add to your audio/video presentation is so simple to execute it will make you wish it was always this easy to do such a good job.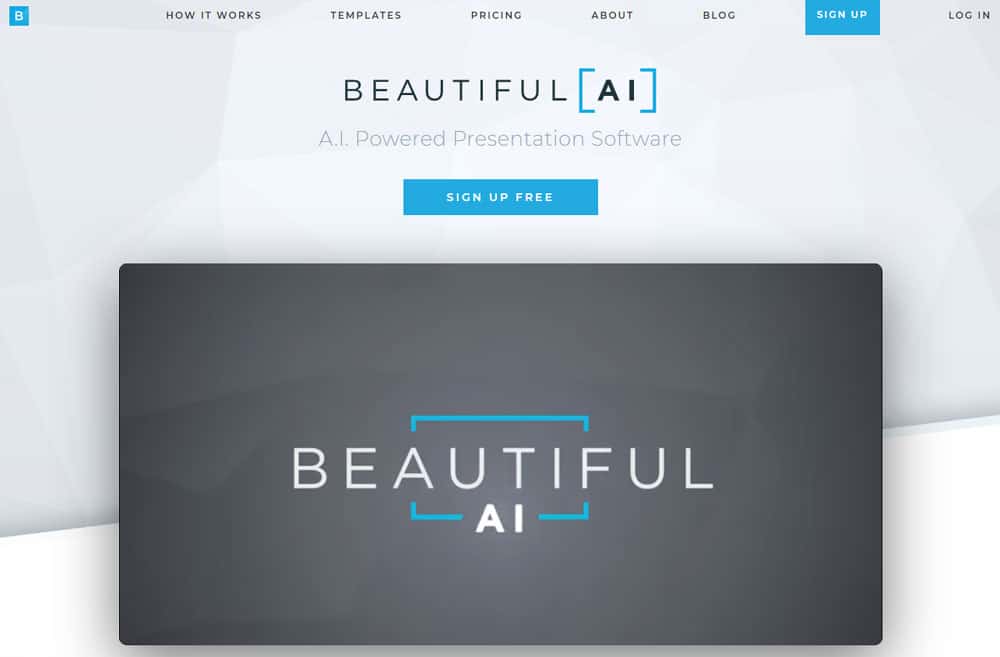 They give many great examples of what is possible with their system and have great features like:
Adaptive Slides
Smart Templates
Beautiful Images Archive
16. Flowvella
Flowvella makes creating interactive and engaging presentations as simple as deciding what makes it interesting and adding it to the show. They use every aspect of multimedia to bring your ideas together in one compelling wave of integrated fluidity with docs, video, images, animation, and more.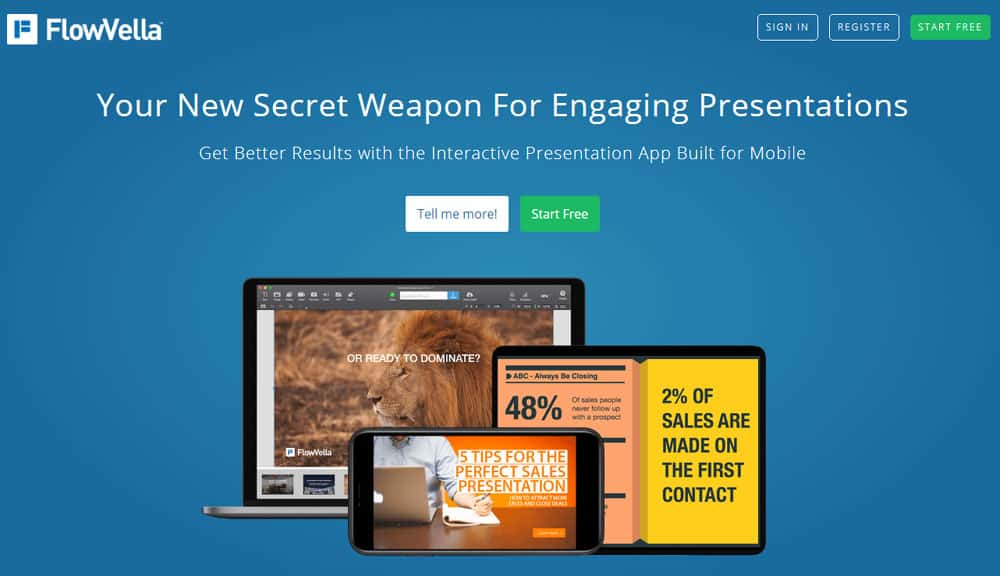 Some great aspects of this tool include:
Format Integrations
Built for Mobile
Unique Kiosk App
17. Adobe Spark
Adobe Spark makes it easy to get the kind of professional appearance you want without all the complicated options by providing intelligent pre-made combos. Search through their vast database of images, icons, and fonts to find the exact fit for your project. It's as simple as typing in a web address or clicking on an app.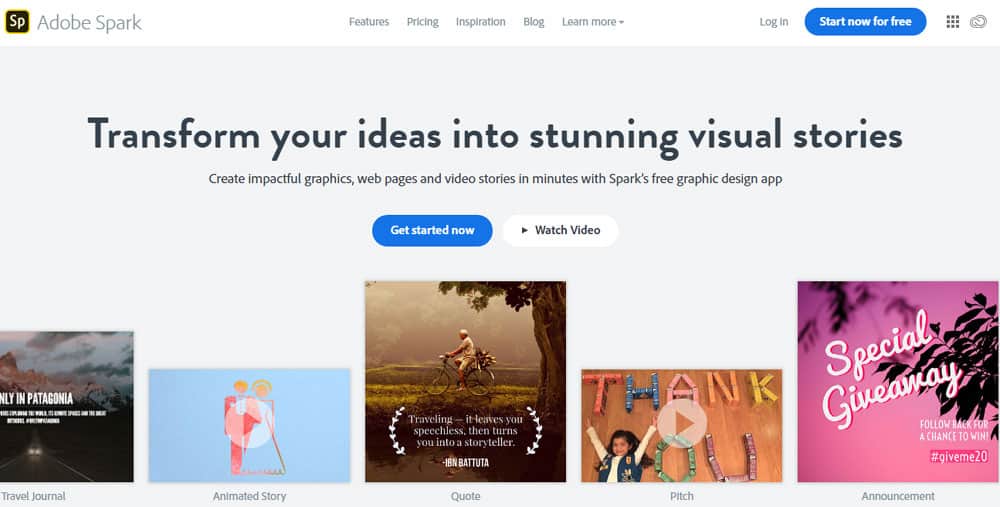 Some great features are:
It's Free
Shares Easy
Only Takes Minutes
18. Slideful
Slideful offers you a really easy way to make a slide presentation. Simply use their online portal to upload pictures from your hard drive. It takes all the confusion out of the process and shows you step by step how to get everything situated and cropped just the way you want it. Slideful is a very basic program that is so user-friendly you can't help but get it right.

A few features include:
No Signup Required
Free Service
Super Easy
19. PowerPoint
PowerPoint is a program that comes with Microsoft Office. It's one of the original slideshow makers giving people the ability to make their own presentations. As one of the oldest program suites available it has the stability one would expect. It also has a large archive of graphic options to choose from.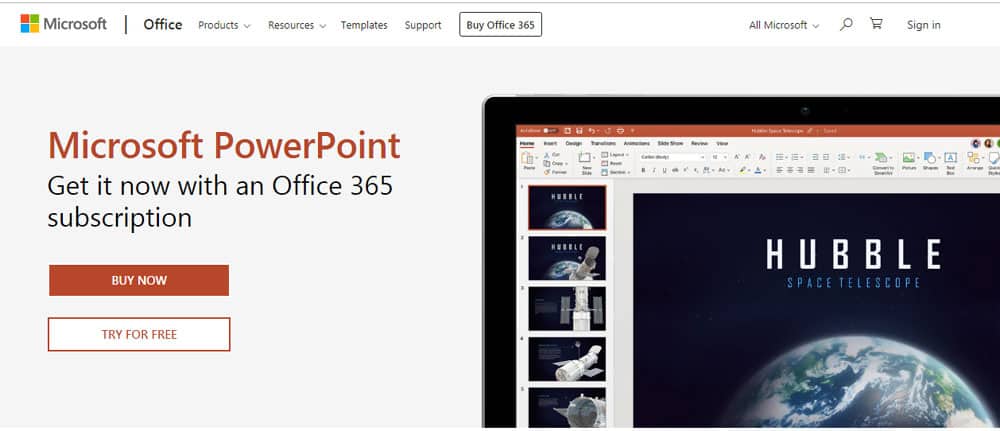 Some popular features include:
Advanced Options
Microsoft Support
Years of Expertise
Image Microlearning Tools
Other useful tools for effectively implementing microlearning is the use of images and graphics to convey a message. Using enriching experiences like these allow course developers to set benchmarks in quality online courses.
20. Canva
Canva makes beginners look like experts with its professional quality and stunning designs. You create great graphic layouts that speak to your audience, which makes the information more memorable. You can choose from many different design options and never have the same palette twice with their extensive assortment of grids, images, graphics, fonts, and colors.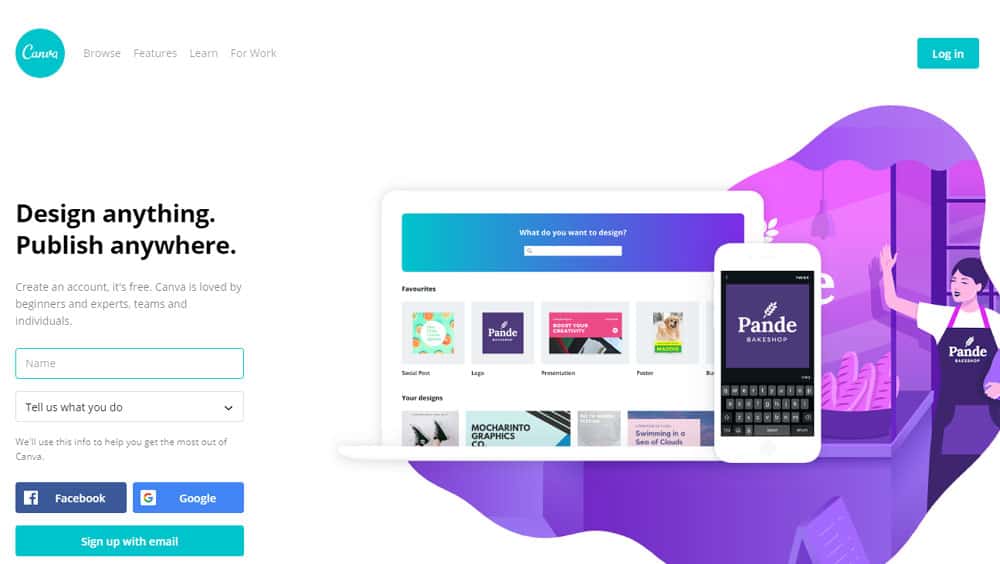 Some of their hottest features include:
Design Grids
Texture Adding
Graph Tool
21. Gimp
Creating fantastic presentations is just a few clicks away with Gimp. It's an open source platform that grants more flexibility than any other on the market. It's simple to use and best of all, free.

Some awesome features include:
Lots of Graphics
List of Templates
Fully Customizable Everything
22. Crello
Crello offers information on how to create designs with awesome graphic tools included. Their enormous library of stock images and illustrations will give you inspiration to find the right mix to inspire others with your creative flair. The versatility of their templates is useful across all publishing platforms from your landing page to your social media platforms.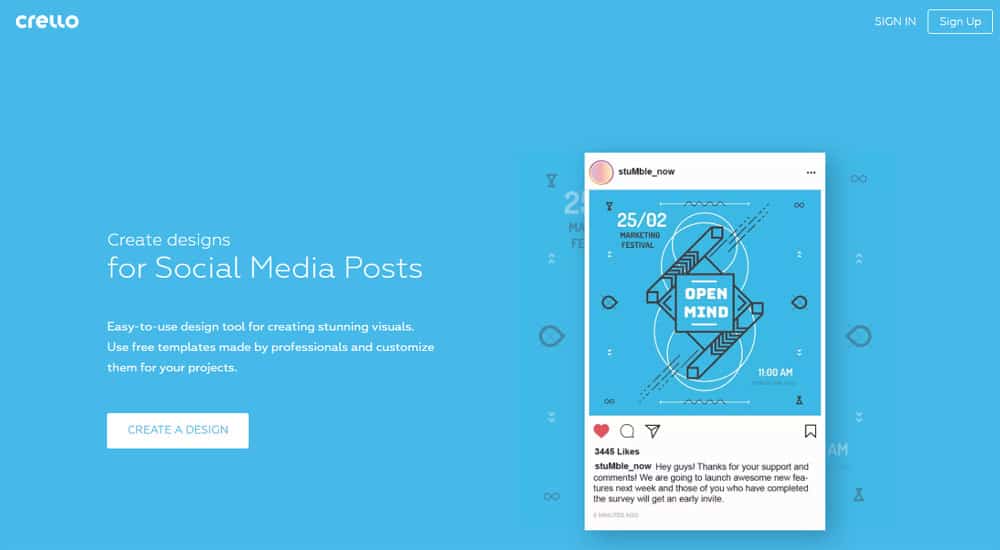 A few things you may like include:
Pro Designs
Diverse Options
Outstanding Selection
23. Fotor
There are a lot of options with Fotor due to their immensely large inventory of photos and design maker. They have a really wide variety of template choices to give your design a boost right from the start and get you moving in the right direction. Fotor makes it fun and easy to create new looks for media posts, page banners, and slideshows to give your work original personality.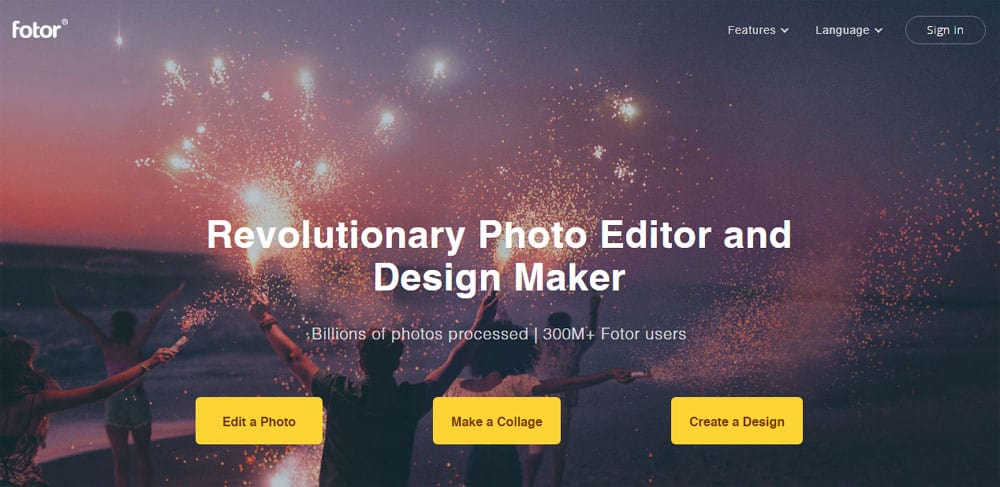 Some nice tools with this site include:
Sticker Library
Portrait Retouching
Photo Effects
24. Piktochart
Piktochart allows you to create beautiful infographics. Experience the difference having the right program and resources can do for how you express your creativity. Perfect the most effective design to hold the viewer's attention all the way to the end. Enjoy the efficiency of getting it right the first time with all the critical points.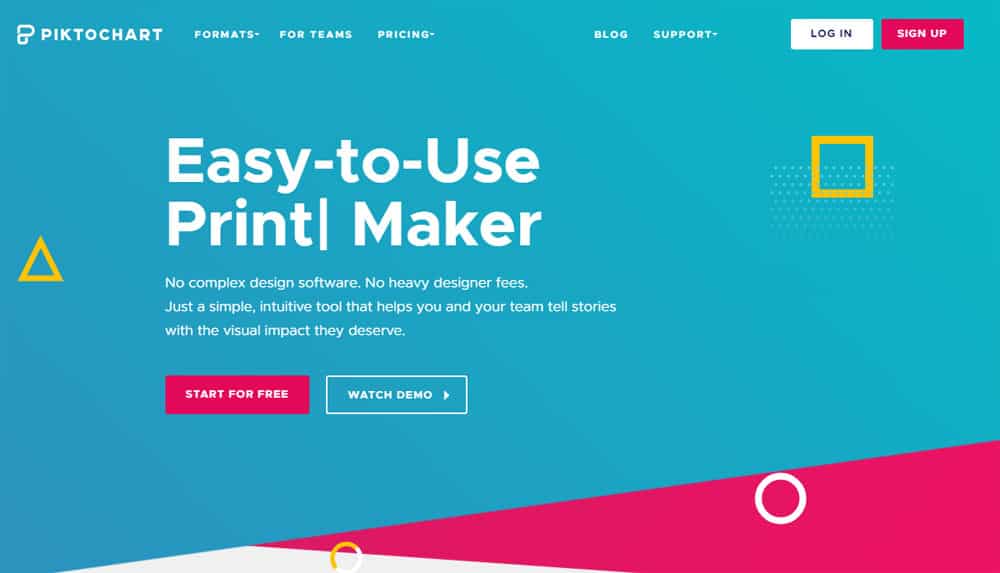 For a fuller experience Piktochart includes features like:
Interactive Charts
Icons and Images
SEO optimized
25. Visme
Visme takes your vision and create a presentation out of it. They specialize in making your ideas come to life on the screen with stunning graphics and display options adding rich detail. They also make it easy to share no matter which channel you prefer, including social media and even offline options.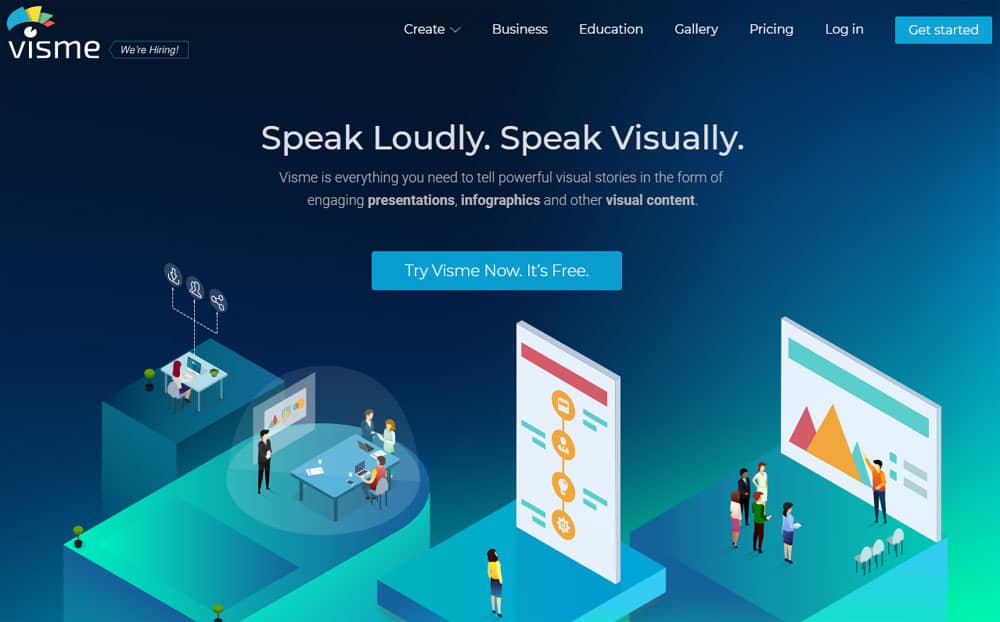 Tools they offer include:
Whole Content Blocks
Hundreds of Templates
Live Weekly Webinars
26. Easelly
Easelly helps you become an unofficial pro at creating engaging infographics that grab people and don't let go. They offer a list of resources that educates users on various techniques experts employ to get the kind of results that create awe. Their attention to detail will become the defining trait in the exquisite images you'll produce.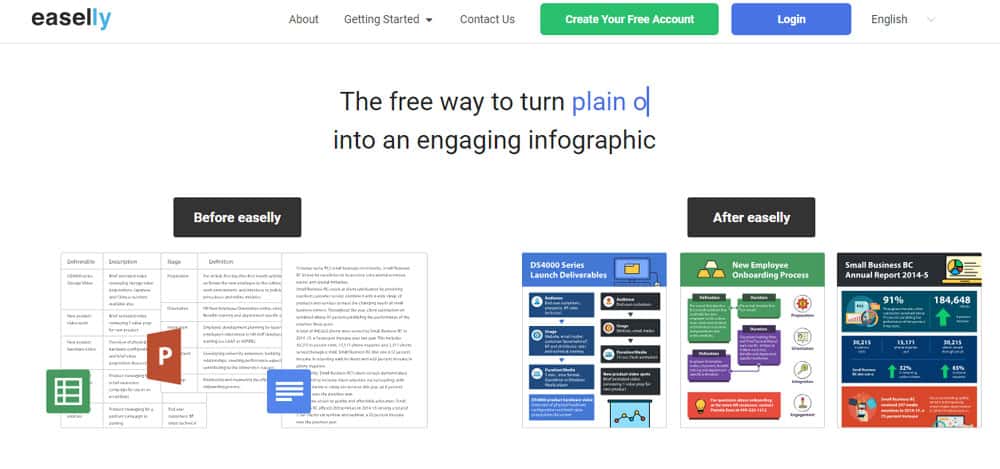 Check out some of Easelly's best features like:
Free Ebooks
Great for Educators
Helpful Blog
Conclusion
I hope this list helps you see the different types of microlearning tools you can choose from. Although perfect for creating microlearning, these tools can also be used to create any type of eLearning material sure to engage your learners.
In addition to these tools, there are specific microlearning platforms to help you host and organize your microlearning content for the biggest impact. Lastly, you may also want to check out some real-life microlearning examples you may find interesting enough to sign up for.