11 Fantastic Microlearning Examples (That You May Even Want to Sign Up For)

Our content is reader supported, which means when you buy from links you click on, we may earn a commission.
---
In the increasingly fast paced schedules kept by many, continual learning is often a difficult goal to pursue. However, people who are constantly learning something new are statistically happier, healthier, and more productive in both their personal and professional lives.
Creating an atmosphere of healthy learning is absolutely essential. So how do you help your learners find a healthy balance between everyday life and learning a new skill?  The answer?
Microlearning.
Microlearning or microtraining allows for the maximum amount of learning and content retention in the shortest amount of time.
For example, instead of attending a five hour training session to learn a new business concept, microlearning revolves around bite-sized content like interactive graphics and short video clips.
This short lesson structure not only allows information to be retained more effectively, it also allows the application of the material to begin immediately. This means that the learner will be more keen to use these new skills in their everyday lives. Thus, they will gain mastery of the skill much more quickly.
Speed is important in today's world. The average person has an attention span of 90 seconds due to constant multitasking and bombardment of external information.
This is why microlearning is so crucial. Not only is the training kept short, but it captures your learners' attention and helps them apply important life skills to everyday situations. In addition, a microlearning strategy is the perfect training approach for learning on mobile devices.
The following 11 applications are the leading microlearning examples in their industries.
Microlearning Examples: Language Apps
1. Easy 10:
Easy 10 is a language application specifically designed to help users learn a new language. The best part is they only need to learn 10 words or phrases a day. The languages offered at this time are German, Spanish, French, Russian, Italian, and Portuguese.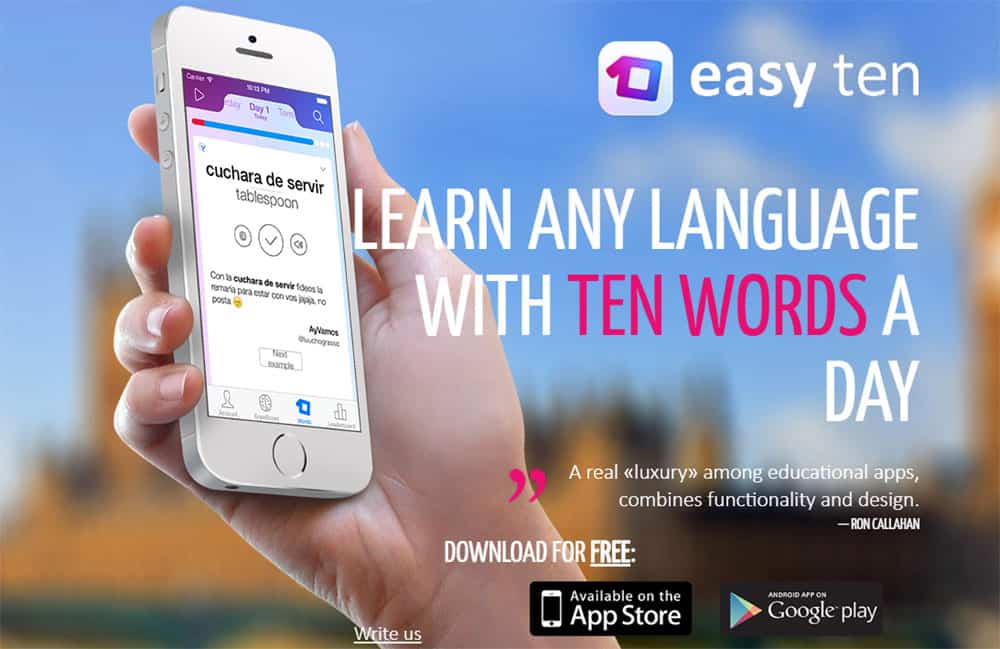 How it works:
Easy 10 takes users through a friendly interface featuring flashcards. These flashcards have the word along with the meaning of the word. The flashcards implement tried-and-true memorization techniques. Learners are shown 10 new words the next day while words from the day before can be reviewed. Words that are mastered quickly are reviewed less often than words that are mastered more slowly. In addition to taking a microlearning approach, Easy 10 also implements adaptive learning.
2. Language Drops:
Another popular language app is called LanguageDrops. Drops teach language through individual learning games. Over 30 languages are available in the Drops application. These include Chinese, Spanish, German, Russian, and French along with many others.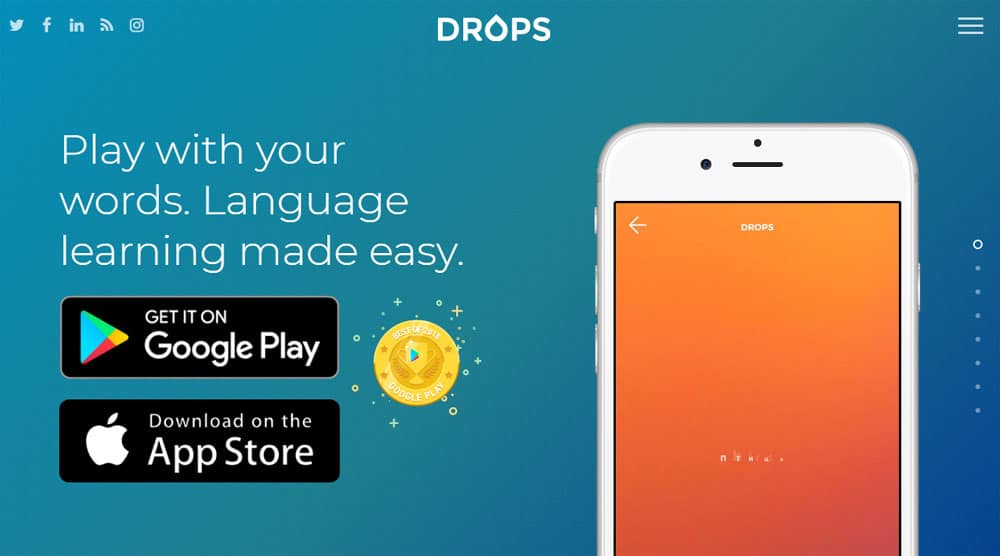 How it works:
Drops creates a visual, audio, and kinesthetic learning experience to maximize learning. The app utilizes simple mnemonic devices and has students match words to images. Learners can review words in just five minutes a day. This allows for constant repetition in everyday work breaks.
3. WordWord of the Day:
The WordWord of the Day app is designed to help students and workers improve their English language skills. It helps students prepare for academia or very high-level writing exams like the GRE. This app also has functions for Spanish words, French words, and Russian words as well.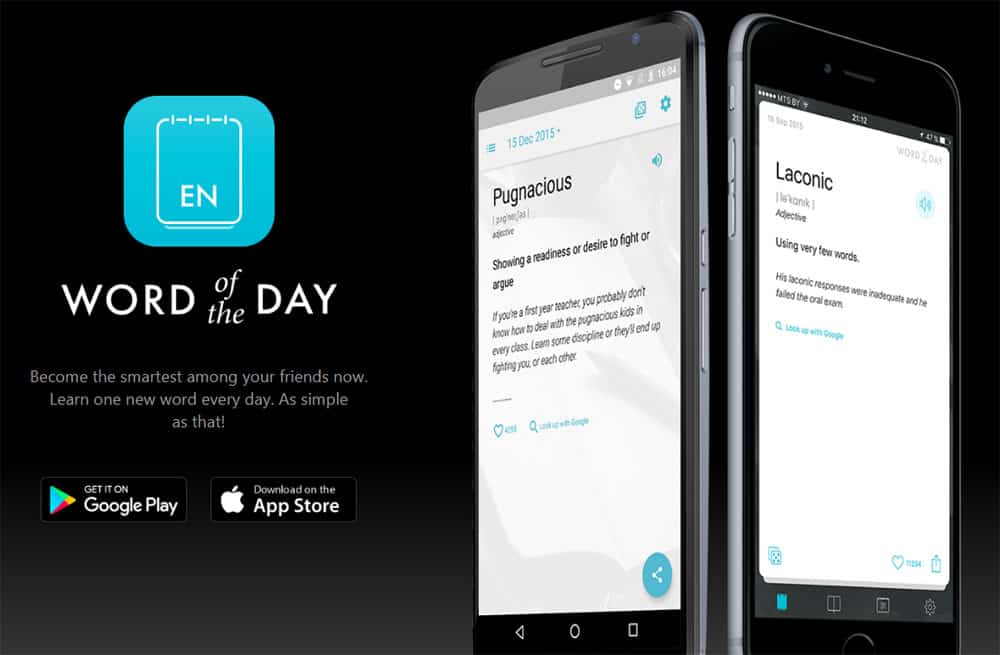 How it works:
Much like the Easy 10 application, the Word of the Day app uses flashcard technology to enhance memorization. Students learn one word a day and have the option to go back and test themselves on words they've learned previously. This app allows someone to learn a new word every single day in under three minutes.
Microlearning Examples: Business Courses
4. Your Primer:
The Your Primer application is specifically designed to teach busy business workers new skills on a daily basis. Primer offers five-minute courses on digital marketing, business planning, management, sales, digital advertising, social media, content marketing, SCO, analytics, branding, etc…
This comprehensive list of courses will keep even the savviest microlearner busy for many years to come.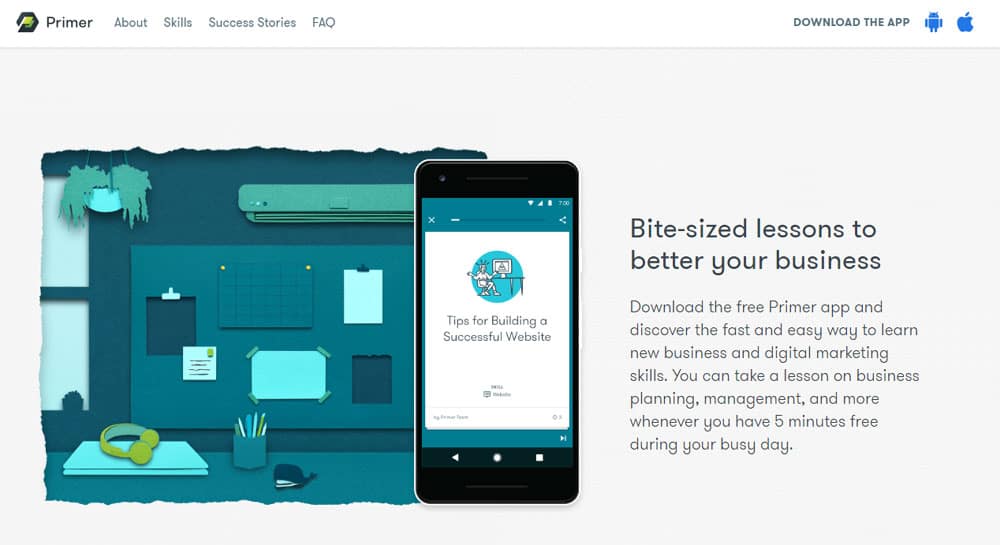 How it works:
After the completion of each five-minute lesson, learners are given personalized next steps so they can implement their new skills in a practical manner in the workplace, at home, and essentially anywhere from their mobile phones. The next steps also allow learners the opportunity to track their progress.
Highbrow:
Highbrow allows busy business workers the opportunity to take courses via email. These are short reading-based courses that include topics on business, personal growth, health, and wellness to create a whole person mindset.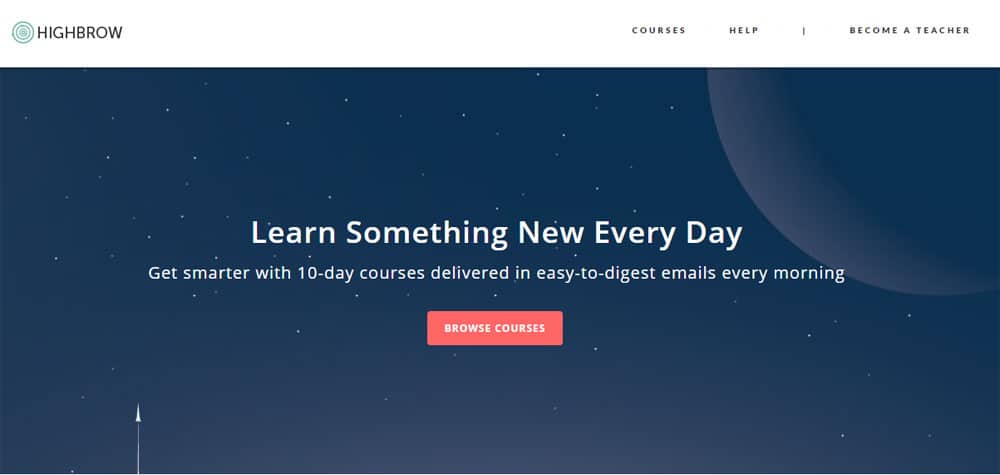 How it works:
Each course is 10 days long. They're delivered in an easily digestible email. These courses are perfect for mobile learning and each has a specific learning outcome in professional development.
6. Alcamy:
Alcamy is similar to Highbrow. However, Alcamy specifically targets business owners and workers to teach them finances, cryptocurrency, content creation, business management, business fundamentals, and related topics. Each Alcamy course is moderated by the individual creator and is subjected to strict quality controls to ensure the courses are the best they can be.

How it works:
Each course offers short 5- to 10-minute videos explaining the concept. This allows modern learners to gain knowledge in less time through short bursts.  They can learn on the go or during a lunch break.
7. Grovo:
Grovo provides microlearning training platforms for businesses.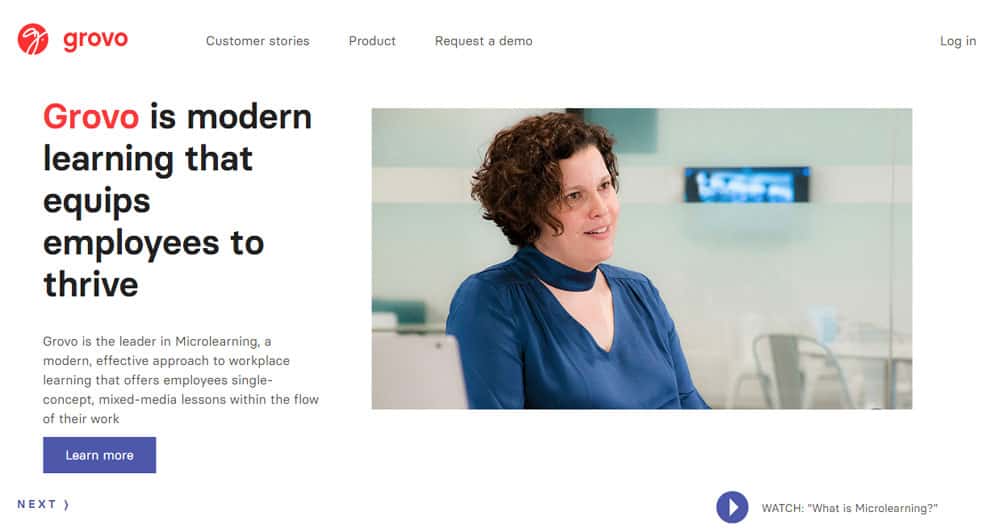 How it works:
By teaching employees through short videos and game-oriented tests, Grovo creates a fun online platform for learning. Not only does their short content improve memory retention, but it also makes the training process fun. The data library contains over 2500 files for courses. Grovo has courses on leadership, compliance, diversity, business acumen, sales, and customer service giving employees a well-rounded experience.
Microlearning Examples: Reading Applications
8. Blinkist:
The Blinkist core concept is this: readers become innovators. Therefore Blinkist offers audiobooks for consumers to read more. Blinkist has a library of over 2,500 books and adds up to 40 new titles each month to keep their 7 million users up-to-date on the latest thoughts.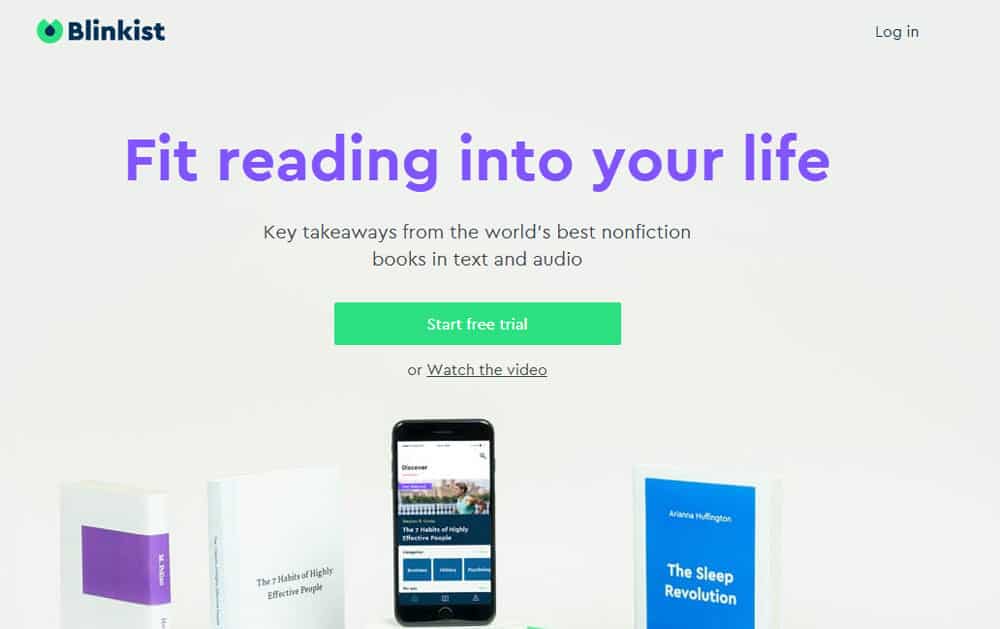 How it works:
Blinkist has 15-minute audio summaries of the latest nonfiction and educational books across a variety of industries. The summaries include key takeaways and concepts for listeners to learn and apply in a short period of time. By providing the key takeaways, Blinkist allows readers the opportunity to gain the most information in the shortest amount of time.
9. Four Minute Books:
Four Minute Books is similar to Blinkist.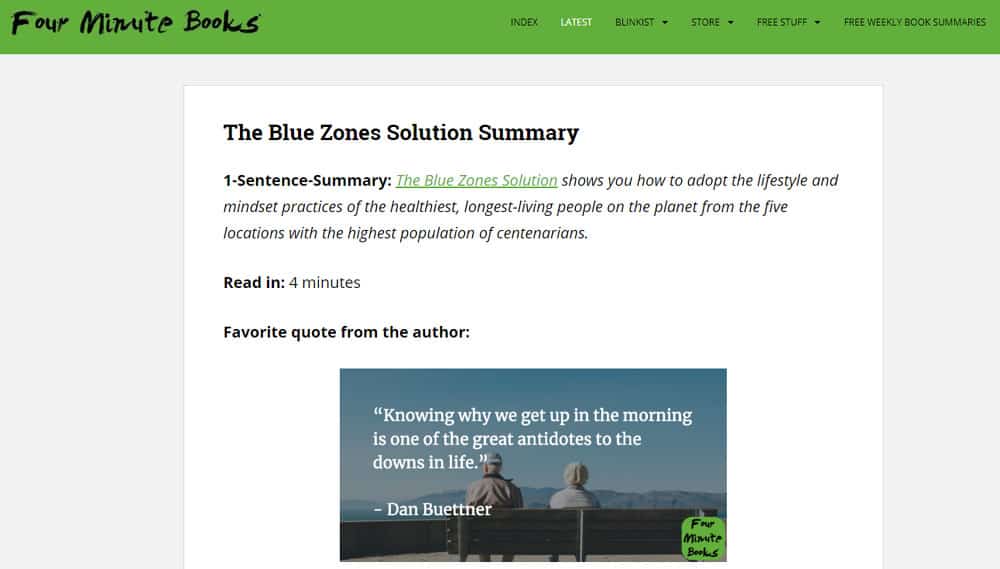 How it works:
As the title implies, Four Minute Books takes the concepts of popular books and boils them down into four minutes of content. This allows users to get three key concepts in an effective way.
Microlearning Examples: Test Preparation
10. Varsity Tutors ACT Prep:
Varsity Tutors is an online tutoring program matching students with tutors all over the world to enhance their academic skills and prepare them for college. They offer a free ACT preparation test online.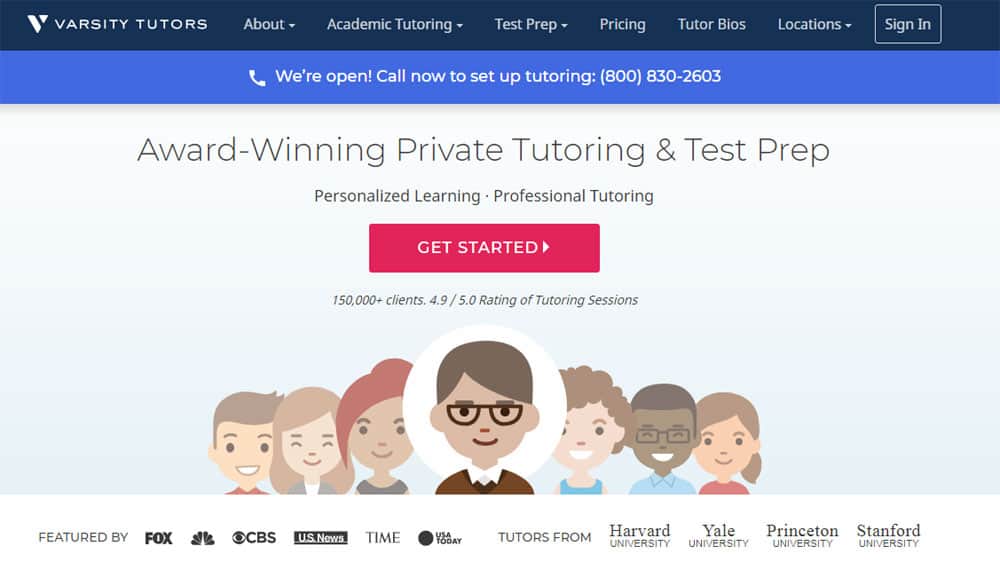 How it works:
Varsity Tutors offer tests in math, reading, and science. Feedback is given and includes how long it took the learner to answer the question, the percentage of the questions they answered correctly, and data explaining what they can improve on for future practice tests.
11. MCAT Self Prep:
MCAT Self Prep is the only free MCAT preparatory class on the market. This study guide prepares students for the MCAT (which is the medical school entrance exam).
How it works:
MCAT Self Prep offers microlearning where you can sign-up to an email list and get the MCAT question of the day. The questions come complete with video explanations.
The full training takes students through step-by-step courses to prepare them for the MCAT. Each course is fully customizable which means that students are able to work on the areas that they are weakest to best prepare for the test.
Conclusion
Microlearning is swiftly becoming a leader when it comes to innovative learning strategies. Microlearning content fits into day-to-day routines much easier than full-blown training courses.
If you're planning on creating micro-training, you may want to look into the top microlearning tools to help you create engaging content and the top microlearning platforms to help you transform your courses. You can use instructional design principles when creating your microlearning course and you'll notice you'll have to be ready in far less time.
If you want to incorporate further hot trends into your online courses then you may want to consider adaptive learning and eLearning gamification as well. Many courses and apps are incorporating all three trends into their learning materials to pack an even more powerful learning punch.