Lightworks vs. DaVinci Resolve: Which Software Is Better?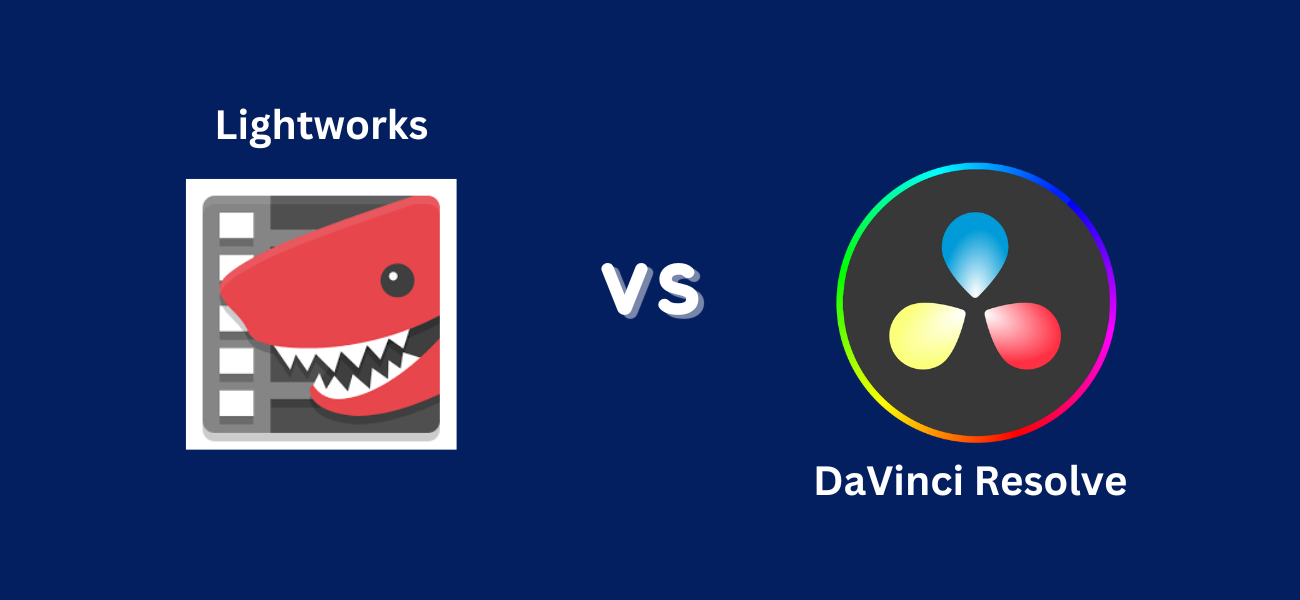 Our content is reader supported, which means when you buy from links you click on, we may earn a commission.
---
When it comes to video editing and refining, there are two main software programs that experts consider. These include Lightworks and DaVinci Resolve. While they both might share some similarities, they are starkly different from each other.
Whether you are a novice or a beginner in video editing, you've likely heard about these two editing tools. However, deciding which to use for your projects might be challenging.
This guide provides you with an in-depth overview of the two software, including their key features, major differences, pros and cons, and more.
Lightworks: Overview
Lightworks is a nonlinear editing system and advanced video editing software that includes the latest techniques and intuitive operations. It uses Silverlight, which is an advanced video editing engine that allows the software to edit and produce cutting-edge social media videos, 4K films, and videos for platforms like Vimeo and YouTube.
The software is used by the leading professionals in the video editing industry. It's been used to edit and produce some of the most popular films in Hollywood.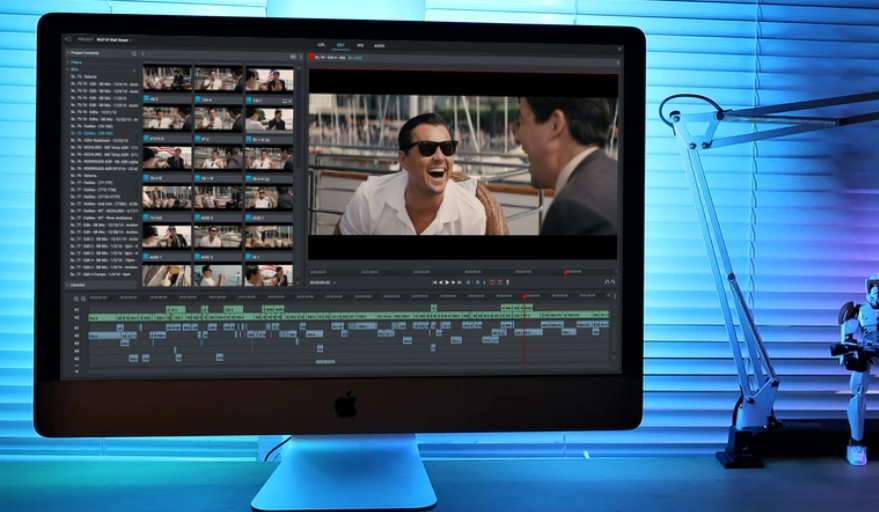 DaVinci Resolve: Overview
DaVinci Resolve is a relatively new nonlinear editing platform designed for all things post-production. The simple user interface and straightforward controls make DaVinci Resolve a popular choice amongst all kinds of video editors.
The platform offers a plethora of features, including conversion of black-and-white videos, chroma-keying, radiance compensation, and more. These allow for streamlining the editing process and workflow. This platform is also geared towards professionals who want to create professional videos.

Key Differences between Lightworks and DaVinci Resolve
Choosing which video editing software to use can be tricky, especially when you are unfamiliar with the programs offered. Take a look at the following key differences between the two most popular video editing software programs, Lightworks and DaVinci Resolve.
Knowing about their main features and what makes them unique from each other will help you decide which of the two is more suitable for you based on your needs, preferences, budget, and more.
Platform Used
Both DaVinci Resolve and Lightworks support the same platforms, which makes it easier for users in terms of accessibility. The software programs work well on Mac, Windows, and Linux.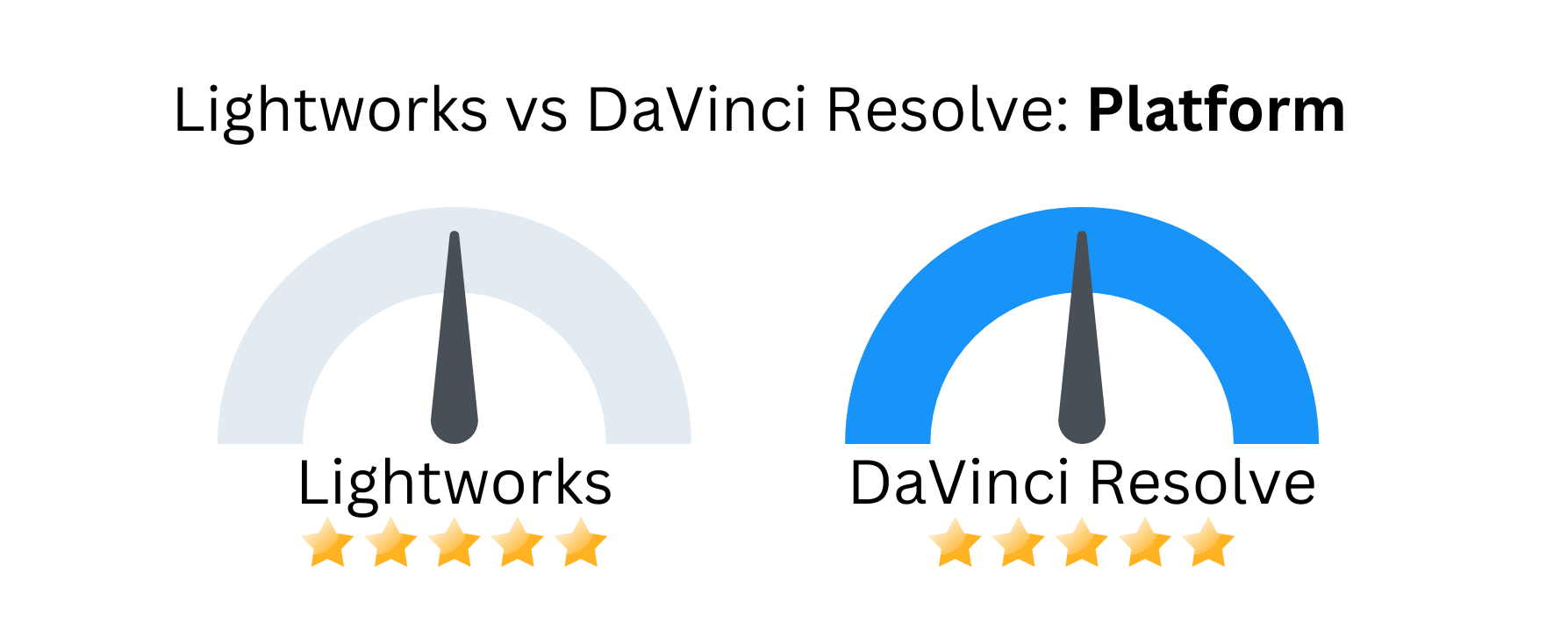 Features Offered
It is important to learn about the main features offered by the software program to help you decide which is more suitable based on your expertise level in video editing and your needs.
The two software programs offer a variety of features. Since Lightworks is mainly for advanced users, their features are also more detail-oriented and complex.
For instance, it includes a powerful audio recorder that allows users to record meetings and telephone conversations in real time. Additionally, it also offers the ability to add transitions, apply chromokeys, and set keyframes for each of your clips. These help you create a professional video.
DaVinci Resolve offers four main features. These include the ability to convert videos to black and white, radiance compensation, applying chromokeys, and having an intuitive interface for editing. Additionally, it also offers a media pool for video storage. Although it's close, we give the win for features to Lightworks.

Pricing
When choosing between any two editing platforms, pricing is another significant consideration. Based on your budget, you need to decide which is the more preferable software program.
Both Lightworks and DaVinci Resolve have a free trial period. After that, you will need to pay if you want to go premium.
The latest version of DaVinci Resolve is priced at $295. While this might seem steep at first for individuals, it should be noted that it is a one-time payment. And at this price, you get all of the program's advanced features.
On the other hand, Lightworks offers three unique plans for users to choose from that are all priced differently. One is the free plan that offers all of the basic features. The Create Plan is priced at $9.99 per month and offers 4K export and social publishing alongside the basic features.
The Pro plan, priced at $23.99 per month, is a suitable option for professionals looking to benefit from all of the program's advanced features. Besides this, you could also buy all of these plans through a one-time payment of $525.99. Similarly, you can opt for yearly access for $209.99.
We give the pricing win to Lightworks since they currently have more options. That way you can get the exact set-up you need without having to pay for features you won't use.

Ease of Use
Out of the two, Lightworks is much easier to use because of its straightforward controls. The various features offered by the platform don't require a steep learning curve.
Contrastingly, DaVinci Resolve may be slightly more complicated to use. This is because it has a more professional-level interface. Hence, learning how to use this nonlinear software platform may require some time and effort. That's why we gave the win for ease of use to Lightworks.

Supported Formats
When it comes to the number of formats a software program supports, DaVinci Resolve is a clear winner. It supports every kind of format, including GIFs, and you will likely not run into any issues when using various media formats on this software program.
However, Lightworks offers limited support to media files in comparison to DaVinci Resolve. Hence, it might not be best for professionals looking to use tools in various media formats. That's why we gave the win for supported formats to DaVinci Resolve.

Audio Effects
DaVinci Resolve is an excellent option to consider if you want to incorporate audio mixing into your videos when editing. It includes hundreds of tools and options that facilitate audio mixing and refining, including equalizers, plugins, and background noise reduction.
In contrast, Lightworks does not have that many tools that can be applied to the audio. While it does offer sibilance reduction and crossfades, most of the tools are basic and limited. It is suitable for refining audio tracks, but if you need more advanced audio effects features, it's better to use DaVinci Resolve.

Color Correction and Grading
When it comes to color correction and grading, DaVinci Resolve is the best choice. It has many options for tweaking the color that is unparalleled by others. Colors and nodes can be added through simple and straightforward clicks.
You can also apply a range of color effects to your videos with Lightworks. However, in comparison to DaVinci Resolve, your options might be limited (which is why the win for color goes to DaVinci Resolve). You can still do a lot in terms of color correction and grading, though. For example, you can add filters, adjust shades, and convert the video to black and white.

User Interface
The user interface in a software program for video editing is a key consideration to make depending on your level of expertise and needs. Individuals who are beginners and want to do basic editing prefer software with an easy user interface.
This is where Lightworks comes in. It offers predominantly essential tools, and the user interface is also clearer. Since DaVinci Resolve is designed for professionals and related editing, the user interface may not be that straightforward for beginners.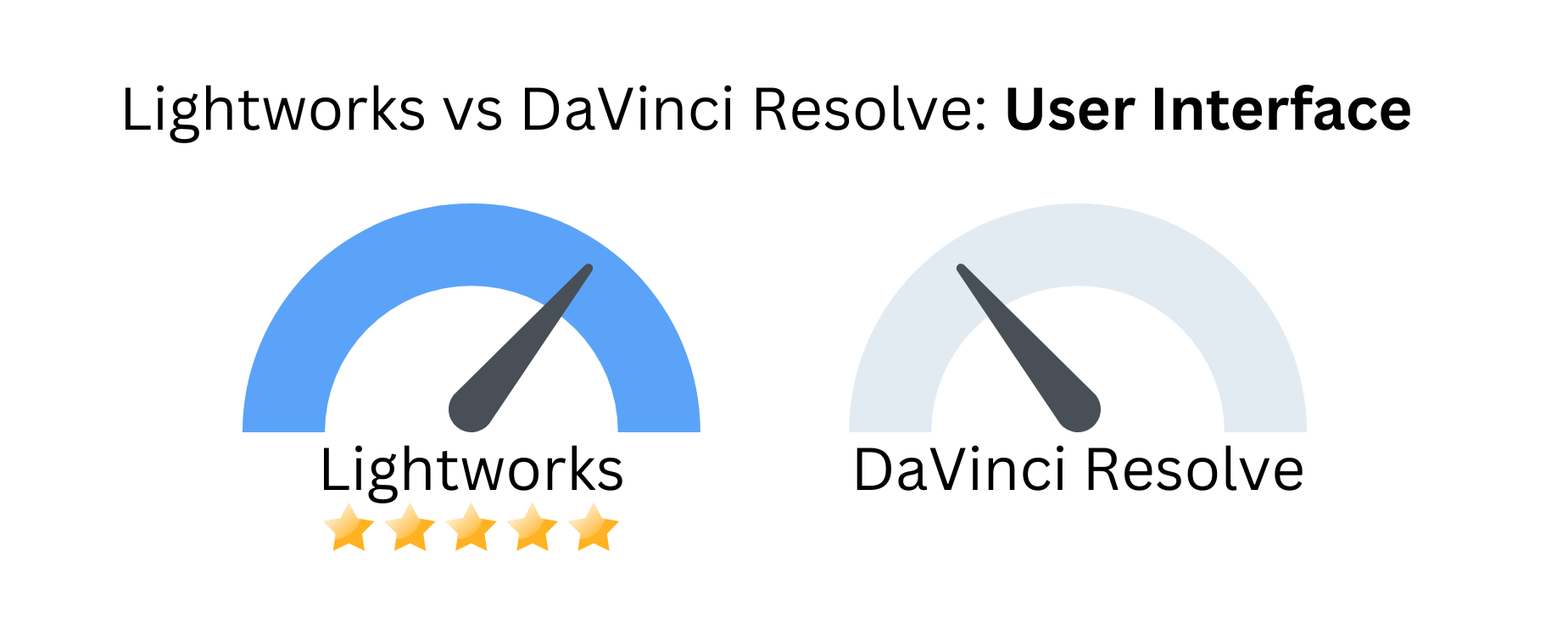 Who Should Use Lightworks and DaVinci Resolve?
The Lightworks platform has been the most recommended one by experts for beginners. This is mainly because of its simple design and straightforward user interface. There is not a steep learning curve for beginners when it comes to video editing on Lightworks.
On the other hand, DaVinci Resolve is an excellent platform for individuals who want to take their editing skills up a notch. DaVinci offers many features, which makes it ideal for professionals or individuals with experience in video editing.
Lightworks is a suitable choice if you want to do basic video editing and want a quick-and-easy platform. However, consider DaVinci Resolve if you want something more complex and detailed. The software was specifically designed with professionals in mind.
Pros and Cons of Lightworks
Take a look at the following pros and cons of Lightworks to help you determine if it is the right video editing platform for you:
Pros of Lightworks:
It offers third-party plugin support.
It has free plans for users.
Offers ease of use.
It offers intuitive controls.
It provides various features at an affordable price.
Cons of Lightworks:
Supports limited formats and can only export H.264 / MPEG-4 up to 720p.
It does not support multi-frame rate video.
Offers limited color correction and audio editing options in comparison to DaVinci Resolve.
Pros and Cons of DaVinci Resolve
Let's look at the main pros and cons this video editing software program has to offer:
Pros of DaVinci Resolve:
It offers a plethora of unique features unparalleled by others.
The paid version allows you to edit, import, and export the highest quality and resolution videos.
It is an all-in-one program suitable for beginners and professionals alike.
It has all of the must-have tools for video editing.
It is ideal for professionals.
New features are updated regularly.
It offers one of the best color-grading tools and options.
Intuitive interface.
Fast and efficient processing.
Cons of DaVinci Resolve:
It has so many features that it may overwhelm a beginner.
It involves a steep learning curve that beginners might struggle with, especially with advanced features.
It cannot be integrated with any other third-party software.
Final Verdict: Which Is Better?
The answer to which of the two software programs is better depends on your expertise level, video editing preferences, needs, and budget.
If you plan to do basic video editing, such as trimming, adding filters, and adjusting the shades of videos, then Lightworks is a better option. It is easy to use and does not involve a steep learning curve for beginners. It has all of the tools you may need to enhance the quality of your video.
However, you might need to pay a hefty one-time payment to gain access to all the video editing tools Lightworks has to offer. Regardless, it is a great option to consider if you don't have vast experience in the field.
On the other hand, if you are a professional looking to do heavy editing to high-quality videos, you would benefit more from DaVinci Resolve. This serves as a one-stop shop for all post-production needs for experts.
Keep in mind that beginners might find DaVinci Resolve to challenge to navigate. Similarly, they may also find the advanced features a bit overwhelming. Beginners should consider this software program if they are looking to expand their skills and are willing to put in the effort to learn and understand the advanced editing tools.
Regardless of whichever of the two you choose, you will still achieve professional videos when you edit with either of these software programs. Both Lightworks and DaVinci Resolve are excellent platforms for video editing, so you can't go wrong with either one of them.