How Kristin Ingram Helps Moms Work From Home with Her Bookkeeper Training School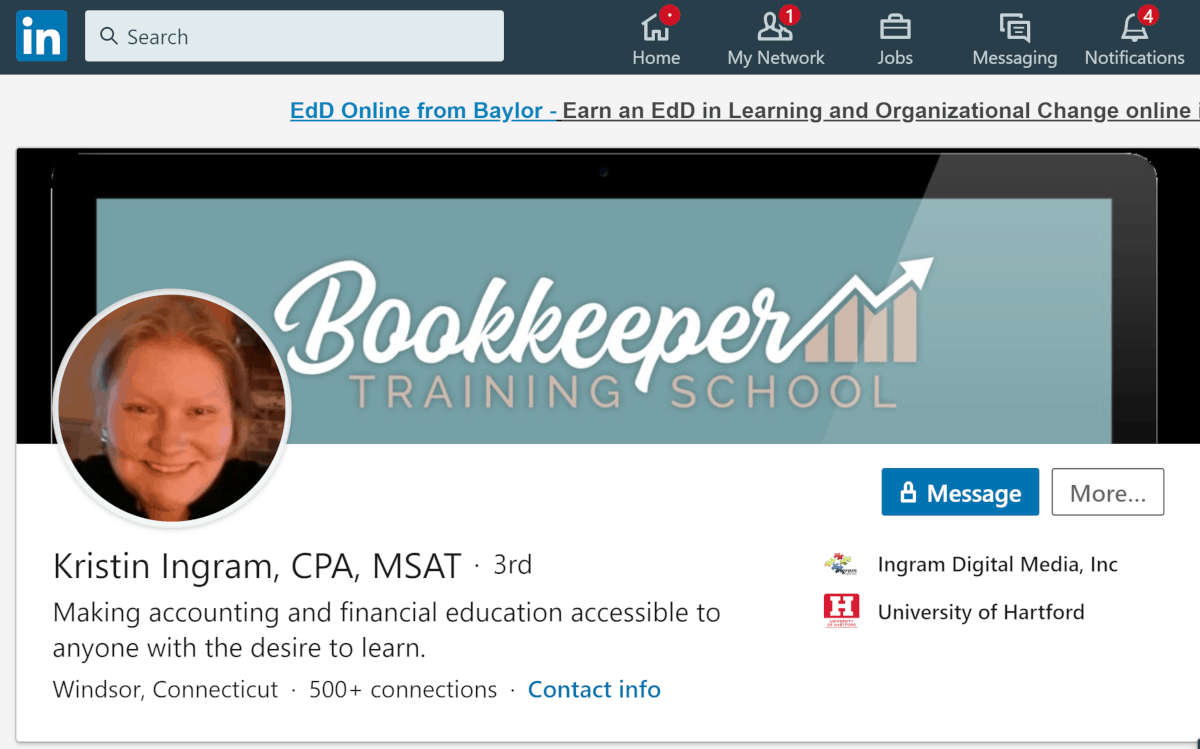 Our content is reader supported, which means when you buy from links you click on, we may earn a commission.
---
Who are you and what course have you created?
My name is Kristin Ingram and I run Bookkeepertrainingschool.com where I offer a bookkeeping training course. It provides students with everything they need to learn the skills, learn the software, and provide bookkeeping services to others.
What market does your online course serve?
I primarily serve moms who are tired of dropping their kids off at daycare each morning to go to a job just to pay for the costs of daycare.
What's the biggest benefit of taking your course?
In less than 60 days, you can build a bookkeeping business to start replacing your full-time income while your kids are napping, even if you hate math.
How did you get into the market?
Last April, I was at a Mastermind meeting for Julie Stoian's Digital Insiders. Because I'm a CPA, people kept coming up to me asking if I knew any good bookkeepers. I kept explaining over and over again that good bookkeepers are really hard to find. That night, I was scrolling through my Facebook feed and saw a post from a friend with an 8-week-old baby. She explained that day was his first day of daycare and she started crying in the car after dropping him off.
I knew how lucky we were that both my husband and I work from home. I wanted this for my friend and other moms. Then I remembered all those business owners who need bookkeepers. I had taught my husband how to do bookkeeping and some of the best bookkeepers I know have never taken an accounting class. As a college professor and someone who has taught millions of people through my website, Accounting In Focus, I knew this would be a great course for me to create. We launched four months later.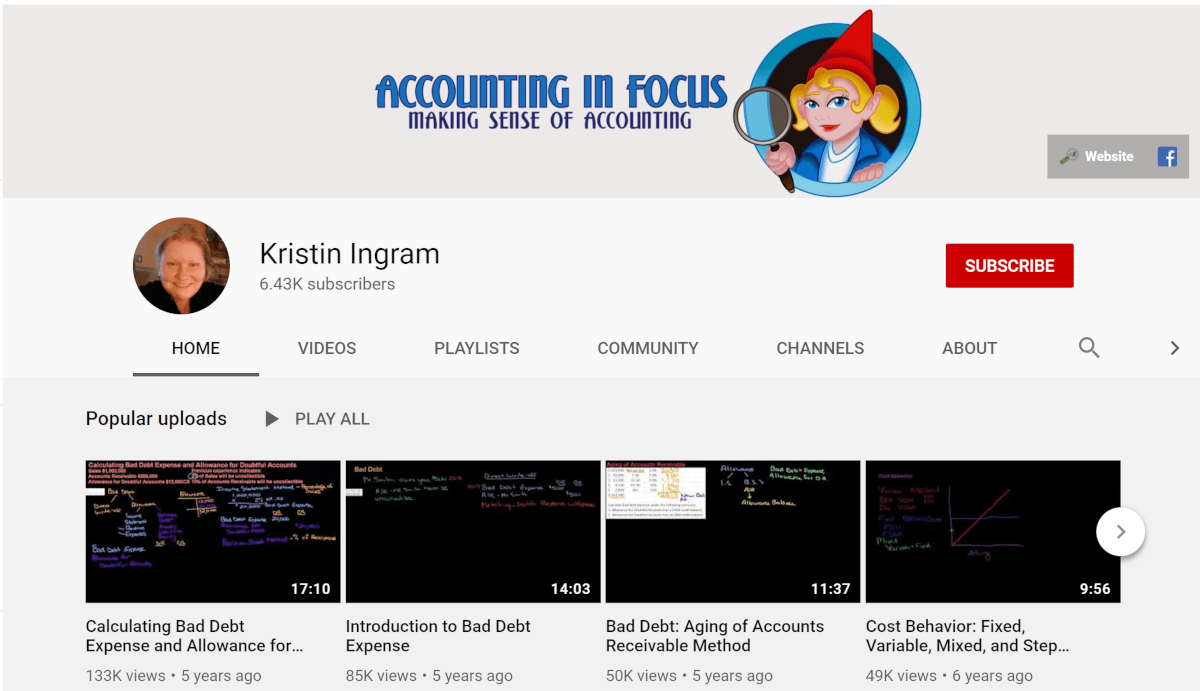 Why did you decide to create an online course in the first place?
I love online courses because you can reach so many more people online.
I have taught a few thousand people in the classroom but I've taught millions online. - Kristin Ingram
Click To Tweet
Did you have any moments of doubt before you created/launched it?
There is always hesitation when you launch something new. Is this something people will really want? Is this something they will want from me? Do I really know enough to do this? Am I the "attractive character" to sell this?
If so what made you turn it around and do it anyway?
I have a very supportive group in my mastermind who kept reminding me how much they needed bookkeepers and kept me accountable. I also kept seeing posts from moms who were struggling trying to balance full-time work, family, and home. These constant reminders kept the need fresh in my mind.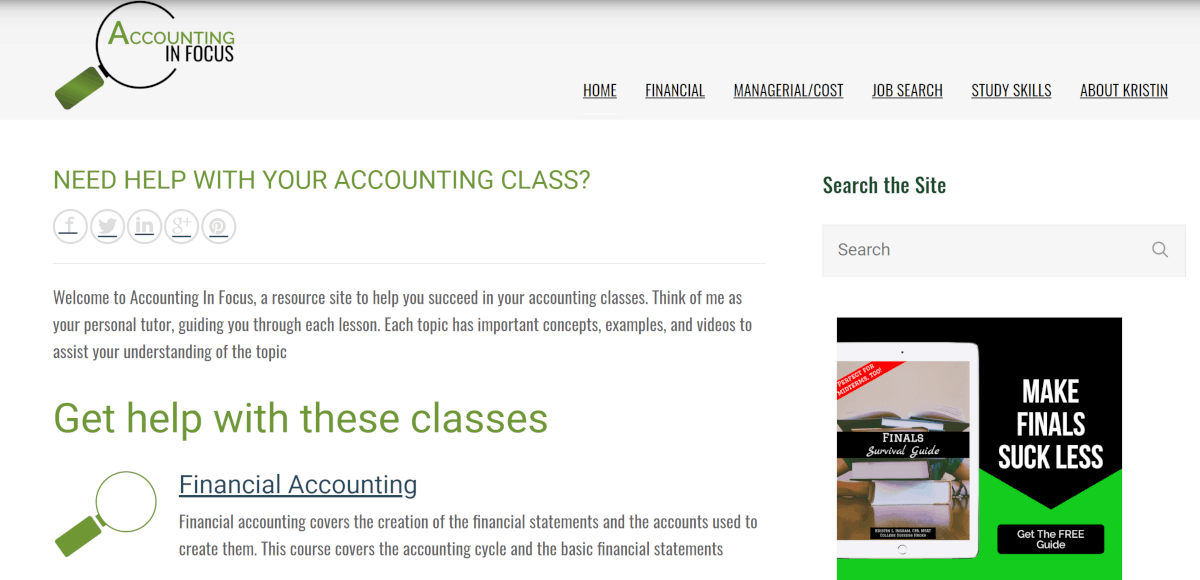 What's your online course like?
My course is screen capture video with camera in the corner. I used Zoom to record most of it and Camtasia to edit it. I did use Camtasia to record some of the videos but I liked the sound quality better in Zoom. Zoom automatically adds a video of the presenter in the top right corner if the presenter's camera is turned on while sharing their screen. Camtasia gives the option to turn on the camera while recording the screen. I typically record at my desk with a room divider screen behind me so my background is always consistent.
When I create a course, I always start with a course outline that lays out all the course sections and modules I plan to sell. When creating the materials, I look at each module to determine what the content needs to look like and if there are any supporting worksheets I need to put together. Then I create my slides (PowerPoint or Google Slides) and other materials that are needed. Often when developing my slides, I realize that a worksheet or other handout would be helpful for students. Sometimes after I create a course, I develop additional resources for students and include them in my next sales page update.
I also turn all my videos into audio files and provide PDF files of the slides. I created a bunch of worksheets as well when I wanted students to do the work.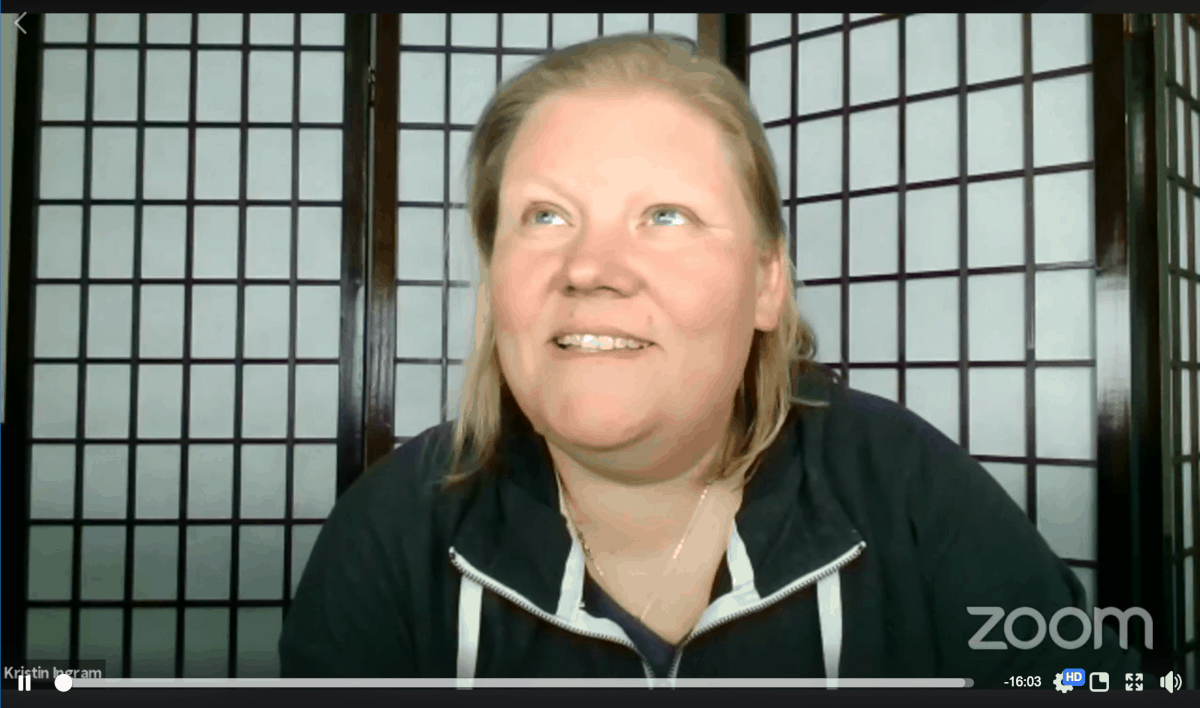 How long did it take you to create your course?
I didn't build the course until I sold it. I put together the sales page and included a 60-day schedule for releasing the content. Once I had confirmation that people would buy, I recorded the first module and bonus. It took me about 45 days to create all the content for the course. I had a very detailed outline so that I could write the sales page and discuss the course during the launch.
Tell us a little about the process of launching your course and getting your first sale(s).
We did a pressure launch, which means you start the selling process before the cart opens. It's very similar to teasing a new podcast or website before it launches. I put a coming soon page up and drove traffic to it for about a week. All the traffic was organic traffic that came from my Facebook page and profile.
I have over 3,000 friends on Facebook and over 200 on the page for this product. We got about 100 people to sign up for the email list and offered a quick action bonus if people purchased the day before the cart opened to the general public. We got 25 people to purchase that first day and 40 people purchased by the time the cart closed.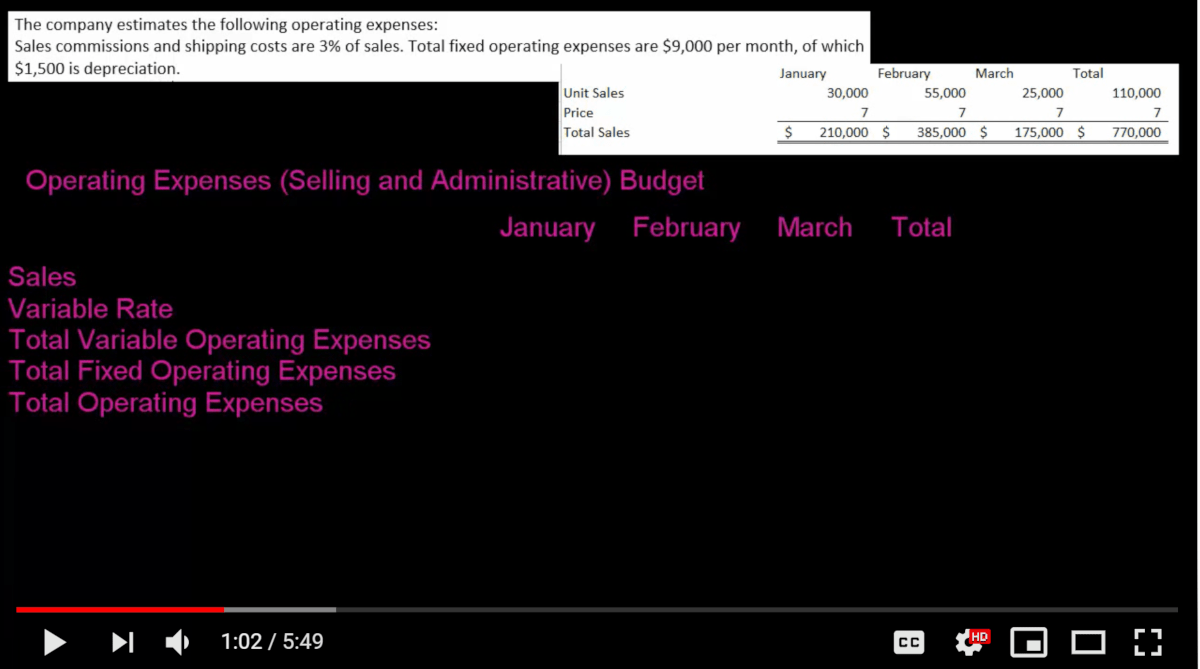 What's the traffic strategy that works best for you?
Right now, everything we are doing is organic. Just through my networking on Facebook, we've added another 40 people to the email list over the last 30 days while the cart was closed, without mentioning the course at all.
I've seen success networking because I've spent the last few years positioning myself as an accounting and taxation authority. I'm a member of a number of business groups on Facebook and spend time answering questions. When people click on my name to view my personal profile, they see information about my course in my public information. If they click the link, they go to my Facebook page for the course. I regularly get new followers on the page and email signups just from my networking efforts on Facebook.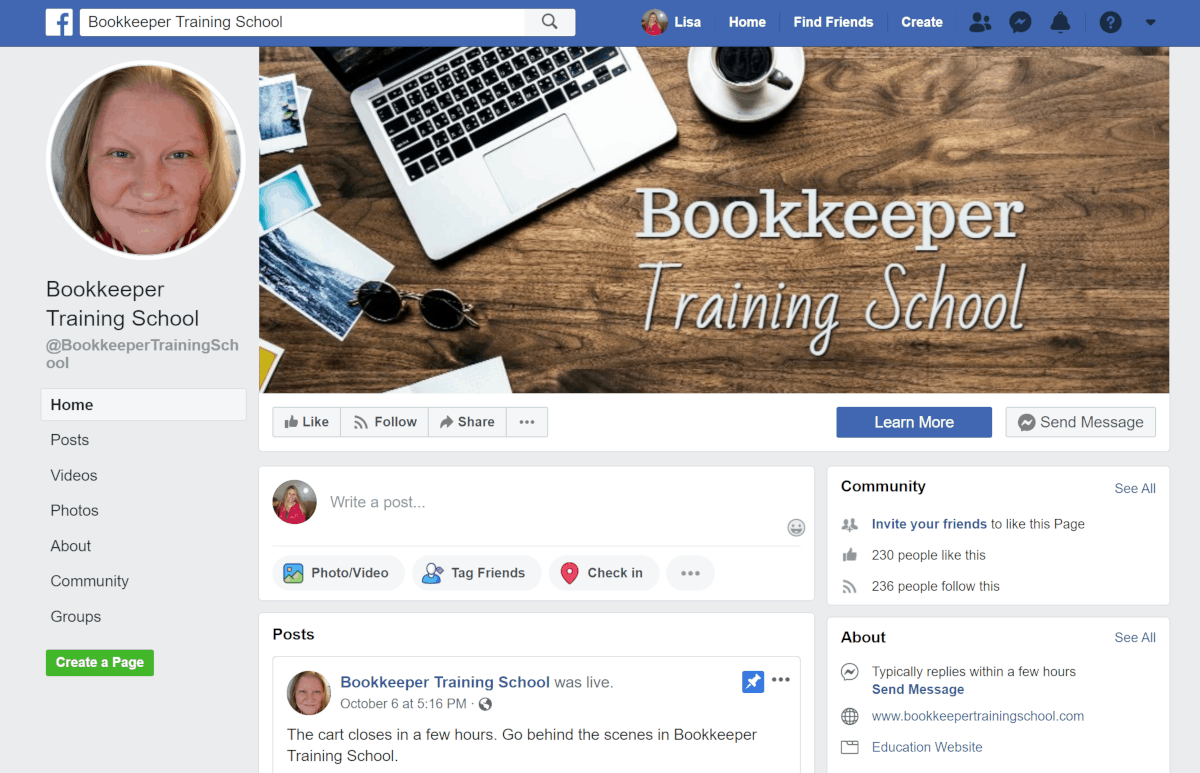 I often go live on Facebook and discuss our life and the course. One Friday during the beta launch, my husband and I took our son to the beach. It was a beautiful Friday morning and we were at the beach while everyone else was at work. I went live from the beach to talk about how bookkeeping has allowed us to have days like this. That was our biggest sales day after opening day. Be real and show people what life could be like if they take your program.
What online course platform are you using?
We use Kajabi for our course and email. We use Clickfunnels for our sales pages.
We love it. It's a great platform. People think it's expensive but if you factor in everything you get (course platform, video and file hosting, email, website, sales pages) it's actually a pretty awesome deal.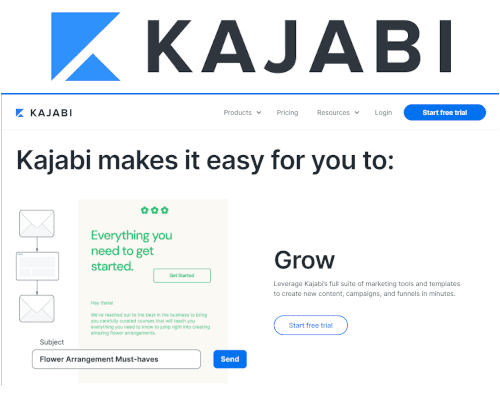 Kajabi is the All-In-One Course Platform
Kajabi is one of the top online course platforms used by successful course creators interviewed on coursemethod.com. Kajabi includes email marketing and other tools that make it easy to run your entire business from their platform.
Price Range: $149 to $399/month
Most Popular Plan: Growth Plan at $199/month
Annual Discount: Yes, take 20% off!
Free Trial: Get a 14-day free trial (credit card required)
*Our content is reader supported, which means when you buy from links you click on, we may earn a commission.
Are there any features you wish it had?
I'm not a huge fan of the sales pages. They're hard to customize without lots of code, which is why we use Clickfunnels for our sales pages.
What made you decide to use your chosen platform over others?
I learned about Kajabi from Brendan Burchard at Experts Academy. It had everything we were looking for in one package. It makes running our business so much easier.
What other tools do you use to run your online course business?
I use Clickfunnels for sales pages, Asana for project management, Camtasia for video editing and recording, and Zoom for recording and meetings.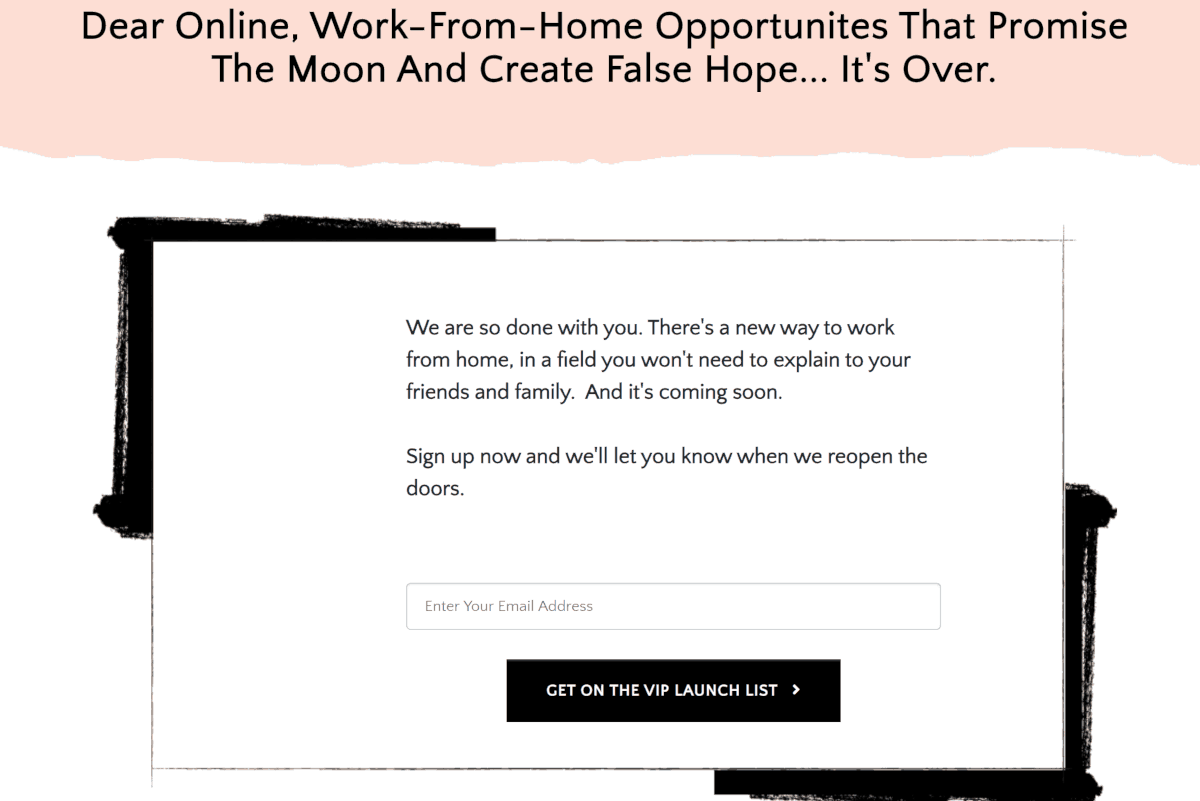 Please share some idea of revenue.
In our beta launch, we sold 40 seats in the course for $247 each.
Please tell us a little about what the money you've earned from your course has done for you.
We used the money to hire a team to help us scale and create a webinar funnel for the next launch.
In addition to revenue are there any numbers you would like to share?
We added 100 people to our email list in a week just through the hype of the pressure launch.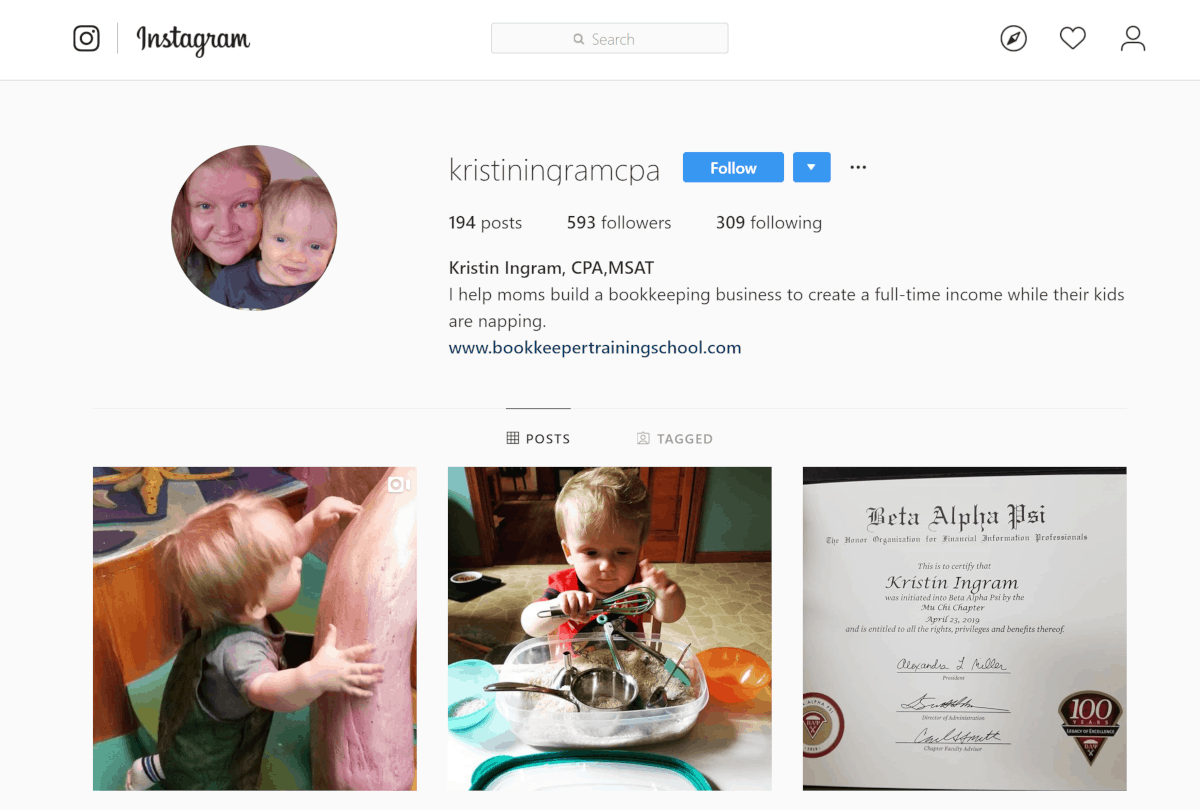 What has creating your course done for you personally?
It's helped me become more visible as I see my students' success.
I typically hide in the background on social but seeing how I can help people makes me stay out there and try to connect with others so I can help more moms. -Kristin Ingram
Click To Tweet
Do you have a story of a transformation from any of your clients?
I'm seeing my students go from really unsure to getting software certified and building their confidence. Now they are getting clients and building their businesses. It's really amazing!
What advice do you have for people just starting out?
Don't build the course until you have sold it. Spend your time and energy on the sales page and selling.
Learn more about Kristin Ingram and Bookkeepertrainingschool.com: