13 Essential Profit-Pulling Website Elements

Our content is reader supported, which means when you buy from links you click on, we may earn a commission.
---
Now's a fantastic time to maximize your conversion rates and add in all the essentials found on nearly all profit-pulling business websites.
Otherwise, your site visitors may end up leaving and buying from a competitor.
Let's get into the key elements of all high converting business websites. Once you add in all these elements, web visitors will be more likely to become fans of whatever you offer.
1. Spend Time on a Logo and Branding Elements
A logo only takes up a tiny little bit of space, but it's essential to your brand. You'll use it at the top of your web page as a mark that is readily identifiable to your target audience.
In addition to the logo, you also want to consider other branding elements like buttons (which should all be the same color and style), video players (if you offer videos), and anything else that can serve to make your site unique.
Spending a little time on how it will all go together is well worth the effort.
2. Present a Beautiful and Functional Design
Website visitors expect your site to look great and to function correctly. They'll click off from an online property that is not maintained or doesn't work correctly.
It's always worth investing in a decent design that's on the same level as competitors in your industry. If you're operating at a lower level, you'll have a hard time overcoming the credibility gap that bad design brings.
Excellent web design tells potential customers that you want to provide them with the best possible experience. You aren't cutting corners to throw together a page that looks and performs poorly.
This includes using a professional color scheme. You want the colors to look well together. Usually, 2 to 3 colors that work well together are plenty in addition to black and white.
You also want to pay attention to white space. The focus should be on your text and images. To do that requires leaving plenty of white space in the proper positions.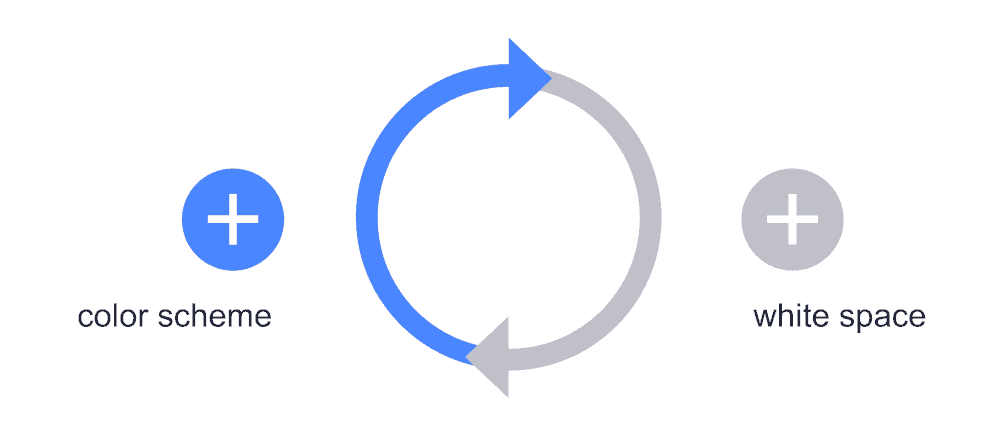 If you're having trouble figuring out proper design strategies and cannot afford a designer, you may want to look into the C.R.A.P. design principles. The letters stand for contrast, repetition, alignment, and proximity.
Minimal design is a trending style in the design world. With a minimalist design, you'll leave plenty of white space, often with fewer colors.  Minimalist design can work great for lead generation. For example, if you're focused on getting people to subscribe to your email list, then offering fewer options will help minimize distractions.
Flat design is another trending design style you may want to take advantage of. Flat design doesn't show shadows or give any perception that it's three dimensional. Apple is the most famous example of a brand using flat design.
No matter how you design your site, make sure it looks professional and appealing to your target audience.
3. Select Fitting Typography
It pays to spend a little time thinking about the fonts you'll use on your site. You don't have to settle for what your WordPress theme (or site builder) comes installed with.
Typography can help solidify your branding. So if you want to fun and exciting, you can choose fonts that are more fun and exciting.
If you wish to go with plain and serious, there are a lot of fonts that signify plain and serious.
However, make sure your body copy is one that is readable.
A fun, chunky font might make for a great heading style but will be draining for the body font of a 2,000-word article.
Make sure the font styles go together. The standard advice is to mix serifs and sans serifs and to go for contrast.
'What Font' is a tool that'll help you select your fonts. It's a Chrome plugin you install in your browser. Then when you land on a site, you click on the 'What Font' icon and hover over the font. 'What Font' will give you all the font details.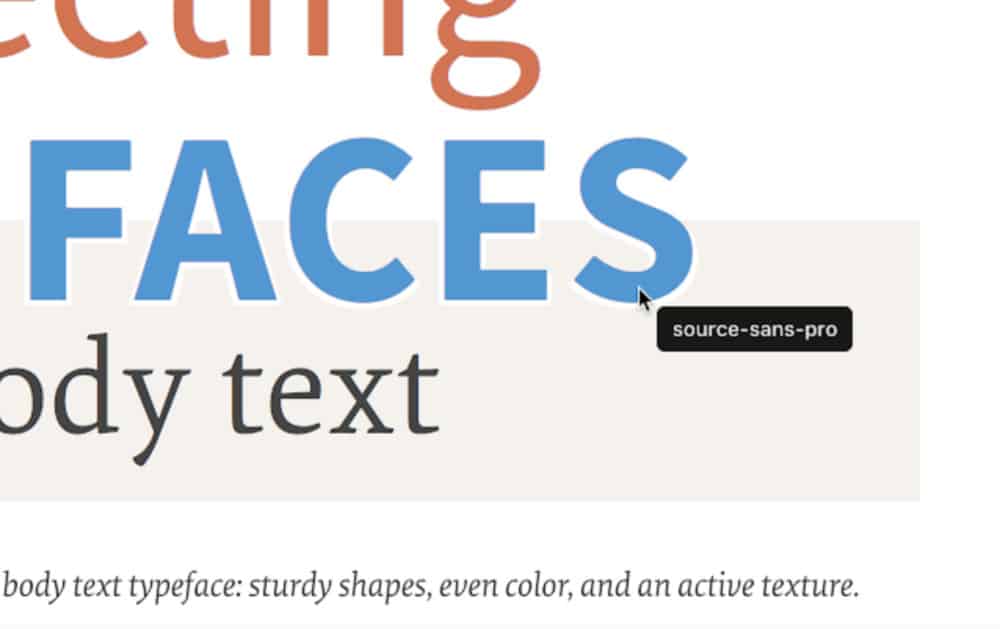 That way, you can see examples of what looks good together. It may help you decide what to use for your site.
If you find a winning font combination that no one else in your industry is using, then that's a sure-fire way to stand out.
4. Provide a Good User Experience for Mobile Viewers
Responsive design is a must for any website. Your site must look good on a mobile device in order to provide a good user experience for mobile users.
Not only should the site be responsive, but so should every image and feature. Any decent WordPress theme will already be responsive. If you're using a page builder like Elementor with WordPress, then you can customize the look and feel of your page between the desktop and mobile versions.
Customizing the mobile version of your site to give the best experience possible is well worth the time. Some features just may not work well on mobile, so they may need to be completely taken off or adjusted.
No matter what tools you're using to build your site, examine the results on several mobile devices. Make sure they all provide the best experience possible.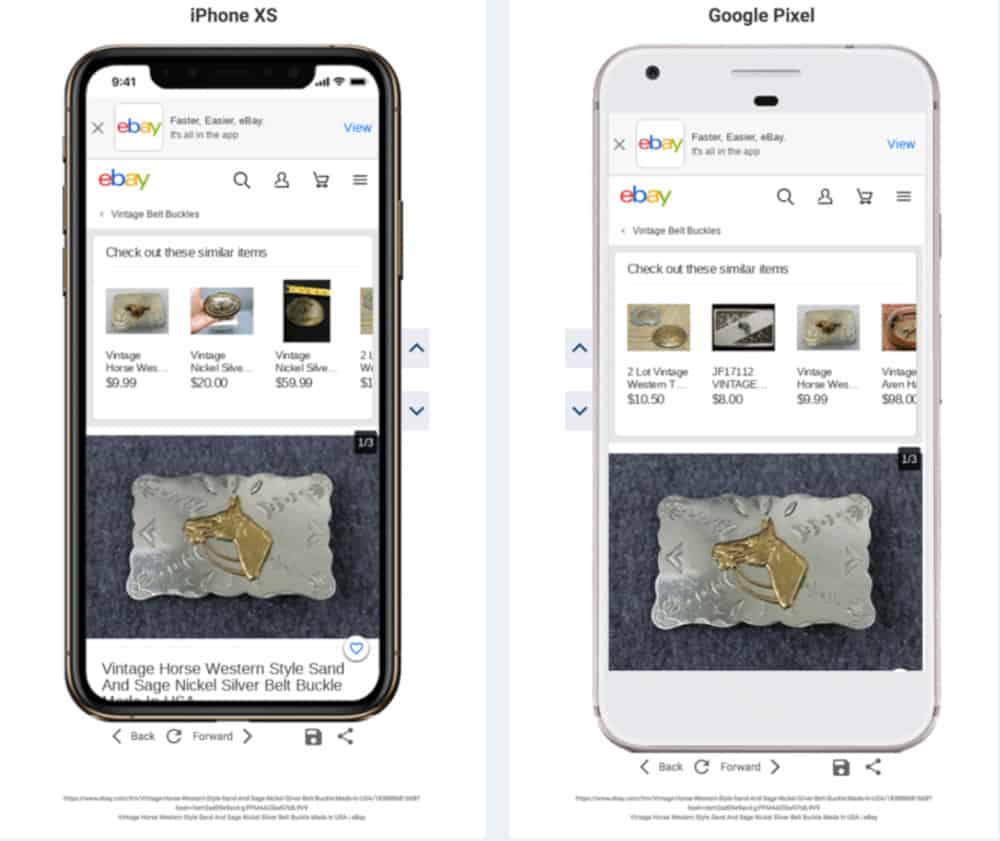 5. Pay Attention to Page Speed
Your pages need to load as quickly as possible to keep web visitors on your site. If it takes several seconds to load your page then expect most of them to disappear before they even see your message!
There are several sites dedicated to helping you fix your page loading issues. You can start with Pingdom, PageSpeed insights from Google, and GTmetrix.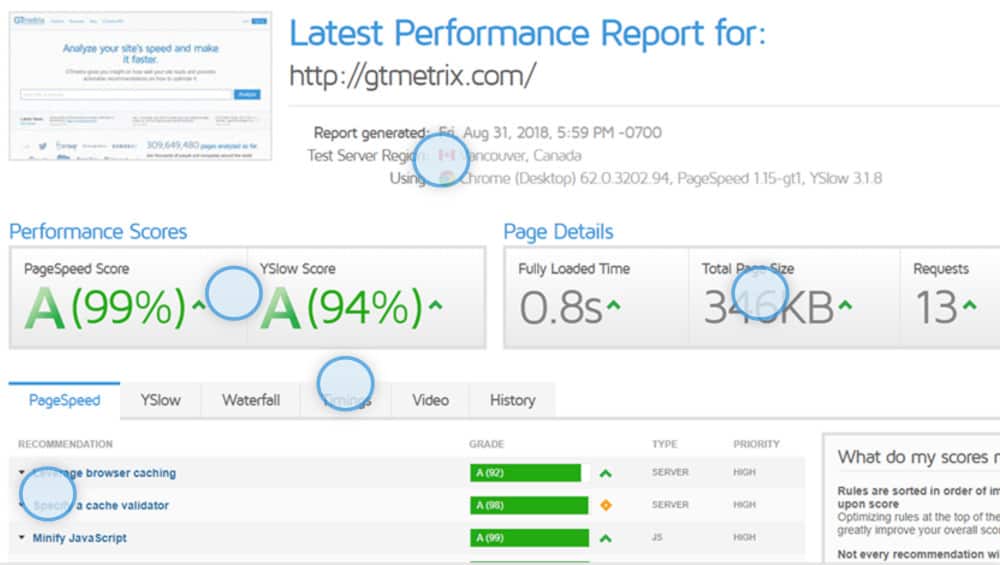 These are all free tools to use. You'll simply insert your URL and click go. The tools will let you know your page speed as well as offer advice on how to increase it.
Depending on your setup and your technical ability you may need to hire a developer to help you speed up your site.
6. Load Up On Social Proof
The whole idea behind social proof is to show off to your prospects that your brand is popular and well respected.
One way to do that is by displaying testimonials. The only way to get reviews consistently is to solicit them. It's worth setting up a strategy to monitor the results to help you with responding to reviews.
Another social proof mechanism is to include number counts. For example, you can display the number of subscribers you have on your email list, the number of products you've sold, or other stats that may impress your target audience.
If you've written for any industry sites then you can include a list of them or include the logos for prestigious sites you've been featured on.
Consider adding in any social proof you have to help build credibility.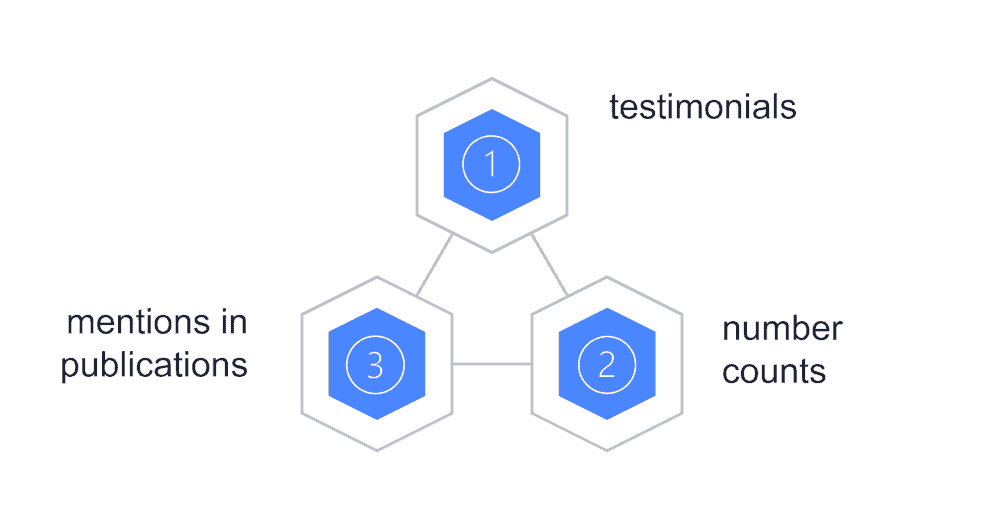 7. Construct a User-Friendly Navigation Bar
Visitors are looking for specific information when they arrive on your site. Well-designed navigation menus provide users with an easy way to find vital information. If they struggle to find what they seek, they tend to leave quickly.
For starters, the navigation menu should be in the top right corner of the site. This is where users will look for it.
A navigation menu also helps users learn about your business, so use engaging and informative text to explain what you offer. You want visitors to be able to quickly see what you offer.
8. Build a Comprehensive Home Page
Your home page should be credible enough that it answers people's questions about your company immediately. It must provide a concise introduction to what your company offers.
The best homepage designs start with a headline front and center. This headline should distill precisely what your site and company are about.
Start with who you serve and how you help them.
From there, your website homepage can branch out and provide an overview of the information you offer. You might include links to new or featured blog posts and products and services on your homepage.
9.  Offer Multiple Ways to Get in Contact
Make it simple for people to contact you with a question, and you'll see an increase in conversions. It's common for people to have a quick question that will help them decide whether to buy or not. If you provide them with the contact information they're looking for, you'll close more sales.
Viable methods for interacting with customers include live chat, phone numbers for the business, an address, email, and SMS. Most customers prefer one channel over the other. Providing access to all of them is the only way to satisfy the broadest customer base.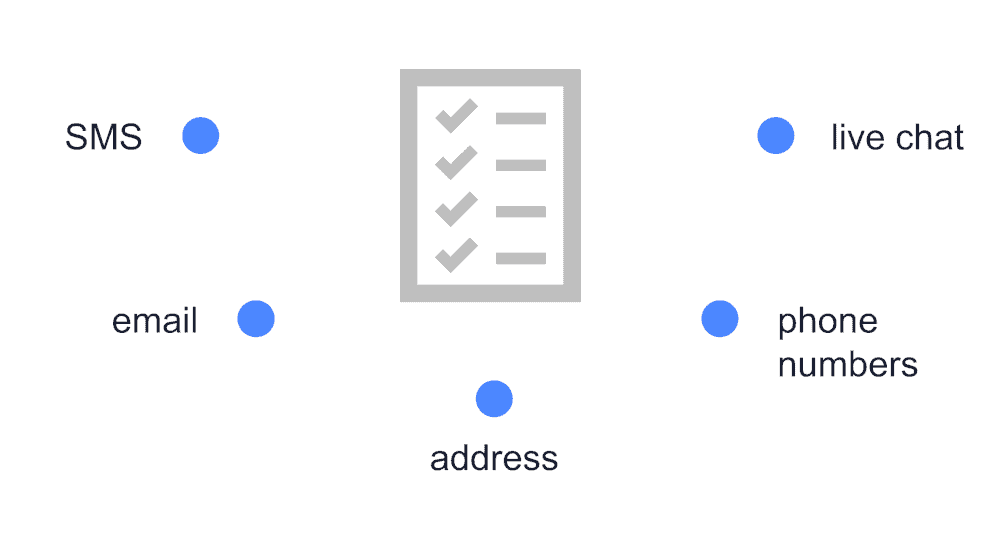 10.  Don't Neglect the 'About Us' Page
Your 'about us' page is a chance to tell your story. Customers who visit your 'about' page are interested in learning more about you and your business. So make sure it's comprehensive. Let them know the history and tell them more about you and any others on your team.
Many business owners neglect the personal touch, and it's a shame because that's the story people love to hear. Customers want to understand the passion that drives a company so they can relate better.
They're also interested in knowing who's who at the company and other crucial details. You can include real photos of your team as well as the office space. Fill them in, and they'll be more likely to stick around.
11.  Maintain a Blog With High-Quality Content
Successful websites often offer blog posts published on a regular schedule.

Unleash your blog with a fresh torrent of blog post ideas your web visitors are interested in and open the flood-gates to never-ending traffic to your site.
Businesses miss out when they don't let their followers know what's going on in their company. People are interested in learning more about events and what people are up to, so more personable blogging is a great way to inform them of what's new.
Blogs are also excellent sources of authoritative content that can attract a lot of search engine traffic if done right.
Build credibility by blogging and teaching people how to achieve their goals.
If you sell a technical product, it's a best practice to produce explainer blog posts. Interested visitors will spend the time to read up before investing in many cases. Providing ideal prospects with the content they need to push their purchasing decision forward increases conversion rates.
But make sure to watch your grammar when blogging. There's nothing worse than trying to come off as helpful and authoritative only to look unprofessional due to typos and other mistakes.
12.  Install an SSL Certificate
Using an SSL certificate for an encrypted connection is a requisite for success. Google will no longer send people to insecure pages. Instead, their Chrome browser will flash a warning that essentially tells people to stay away as the page isn't secure.
You don't want scary warning signs associated with your business, so get the SSL certificate and renew it every year.
The fantastic news is that SSL is not expensive, and your host can handle the heavy lifting. You may also want to rewrite all of your pages to the new secure version. Check with a developer if you're not sure how to proceed.
13.  Provide an Opt-In Funnel
It's always worth spending the effort to get customers and prospects to opt into your mailing list. Email is still the best way to keep in touch with people who are interested in your company.
Most web visitors will land briefly on your page and then forget all about your brand. It happens to every site, so you should plan to expect it.
However, trying to retain at least some of the visitors for long term marketing is a way to diminish the loss, and email is the best way to accomplish this.
Maintaining a newsletter doesn't have to be complicated. You may send periodic information to keep your prospects engaged. That might include special offers as well as bulletins about products and services.
Most companies these days mix up their news with a light touch to cover more ground. Your newsletter can also be an extension of your social media marketing efforts.
If you want to grow your list faster, then you can offer a lead magnet in exchange for an email address. There are many types of lead magnets. Often they are short reports, mini-courses, or short email courses. There are many other formats as well.
The main element is that web visitors will find value in what they offer and sign up to get the item you're offering in exchange for their email address. Do make sure you're making it clear that in addition to the lead magnet, you're also going to send them emails over time.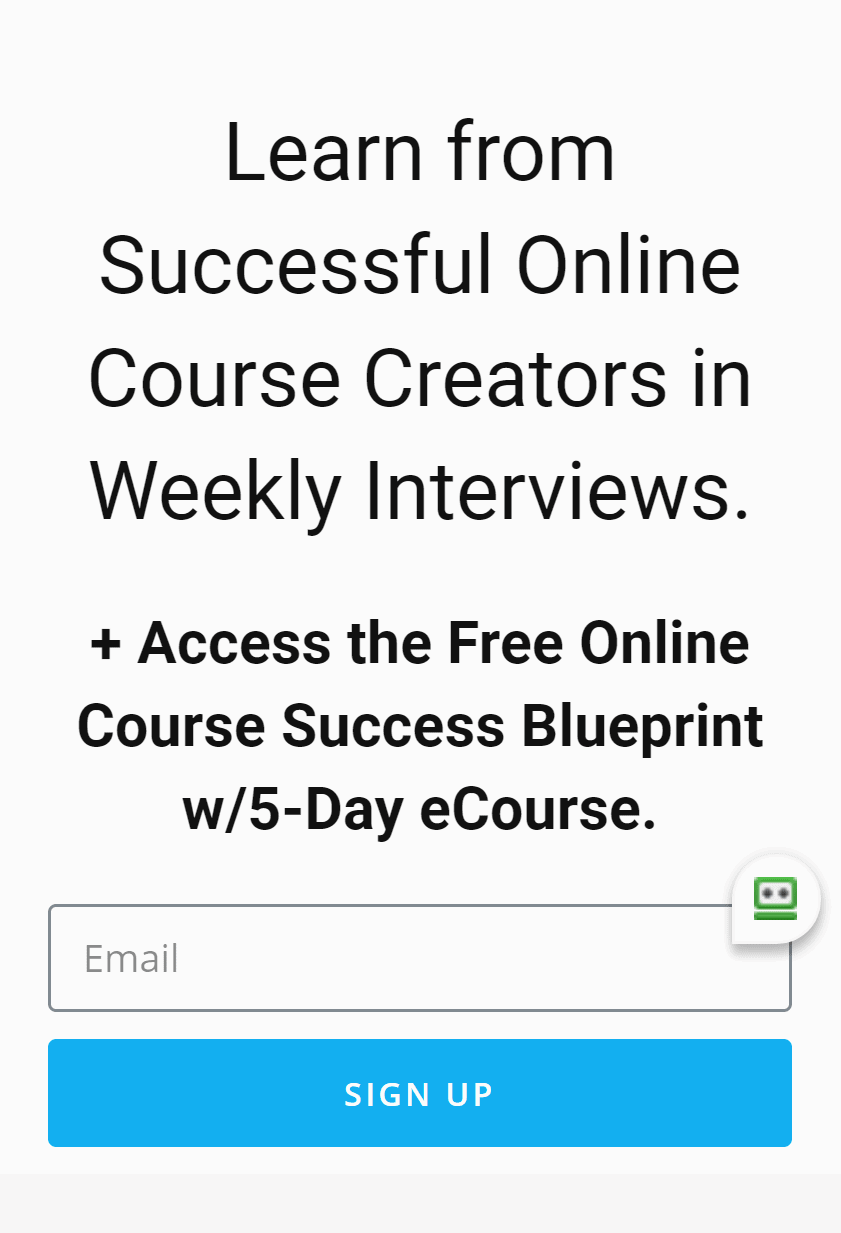 Conclusion
These are the crucial components of highly converting and trusted websites. If you're missing any of these crucial elements, then start adding them to your site now.
There's no reason to skip over any of them.
Make sure your site utilizes every one of them to maximize your user experience and increase your conversions.