2022 Top 5 Online Course Creator Interviews & Statistics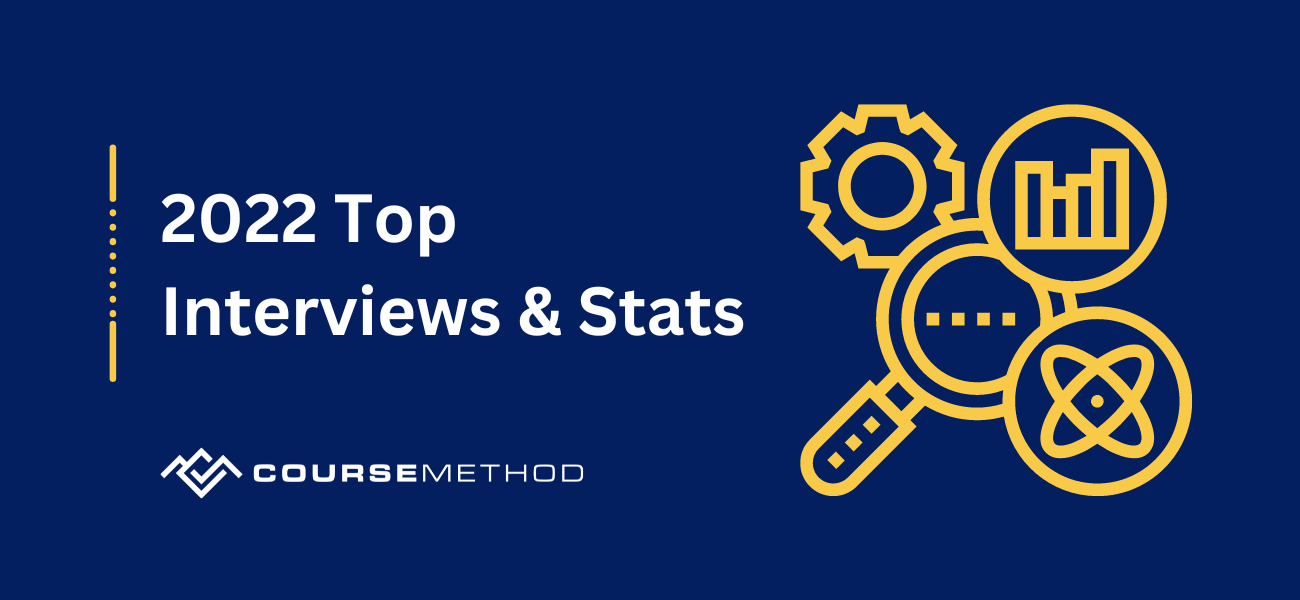 Our content is reader supported, which means when you buy from links you click on, we may earn a commission.
---
We've compiled a list of the top 5 course creators to watch along with statistics with inspiring tips on launching your own courses in 2022.
From influencers telling success stories to business owners giving advice on achieving their goals—this research will provide valuable insights into creating innovative eLearning products that bring results.
So if you're ready to make waves in course development next year, get ready for our must-see interviews!
2022 Revenue Breakdown
According to our findings from 101 interviews with successful course creators, the 2022 revenue breakdown is quite varied. While around 29 participants did not disclose their revenue figures, we found that 11 creators made approximately $10,000 per year, 26 creators generated a five-figure yearly income, and another 32 earned six-figure salaries.
What strikes us the most is that three course creators made a seven-figure salary.
This data indicates that a majority of course creators are successful, but are not necessarily millionaires. It also emphasizes the potential for growth in this field, as the number of course creators earning high incomes continues to rise.
2022 Industry Breakdown
Based on the data gathered from our successful course creator interviews, we can see that the business and marketing industries dominate, with a whopping 55 courses being created in this field. Coming in a distant second is health and wellness, with a total of 9 courses. Software and finance sit at 4 and 6, respectively, while Art, Music, Youth Education, and Languages round out the list with one or two courses each.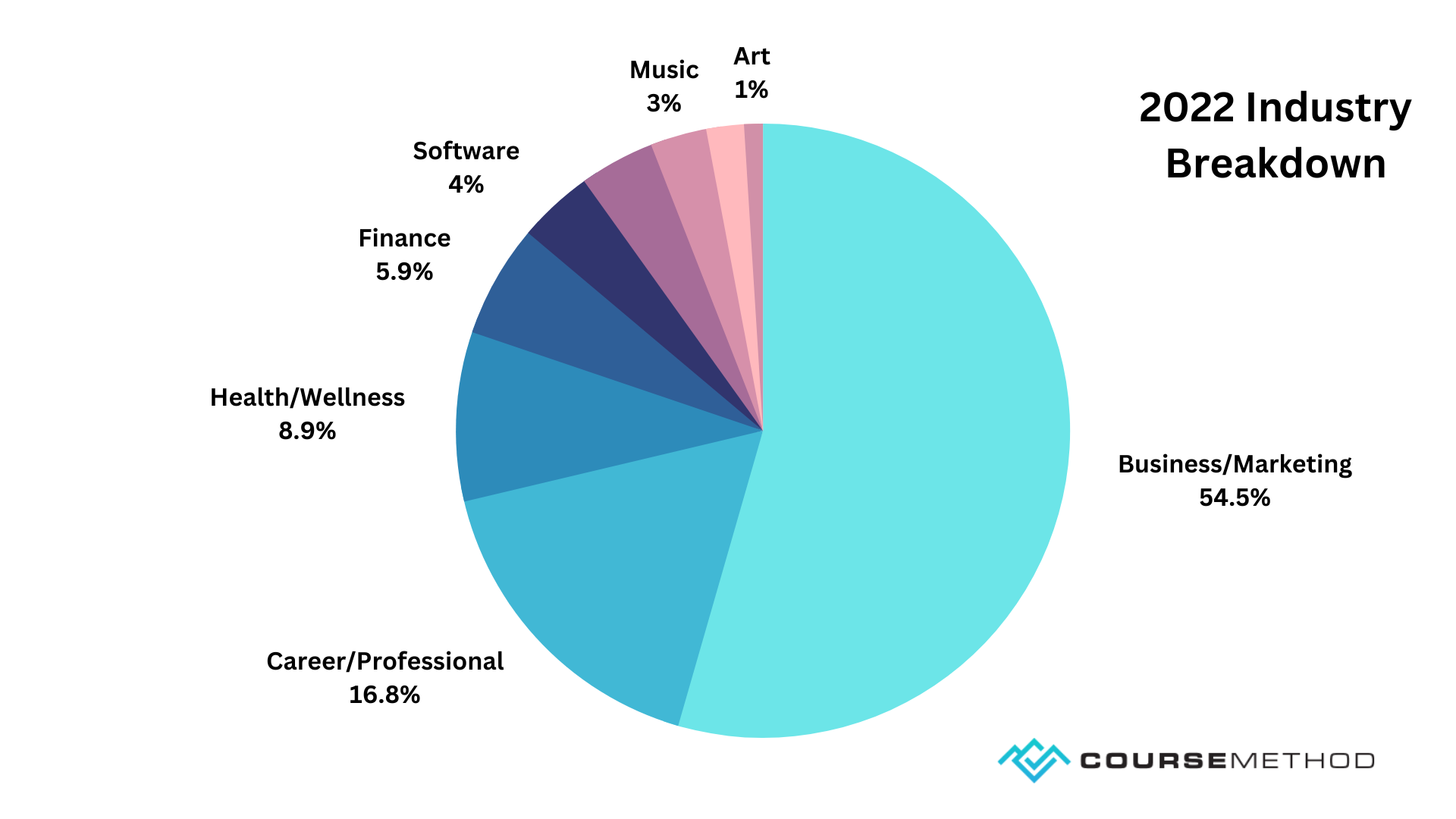 2022 Online Course Platform Breakdown
Based on data from our successful course creator interviews, the breakdown of the most popular online course platform options for 2022 is interesting. Kajabi lead the pack with 21 users, followed closely by Thinkfic with 20 and Teachable with 14.
#1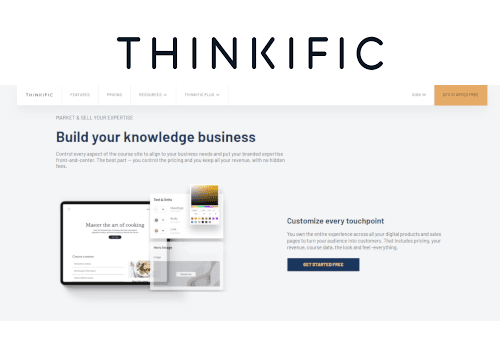 Thinkific is the most popular online course platform. 24% of the successful course creators interviewed use Thinkific. 
#2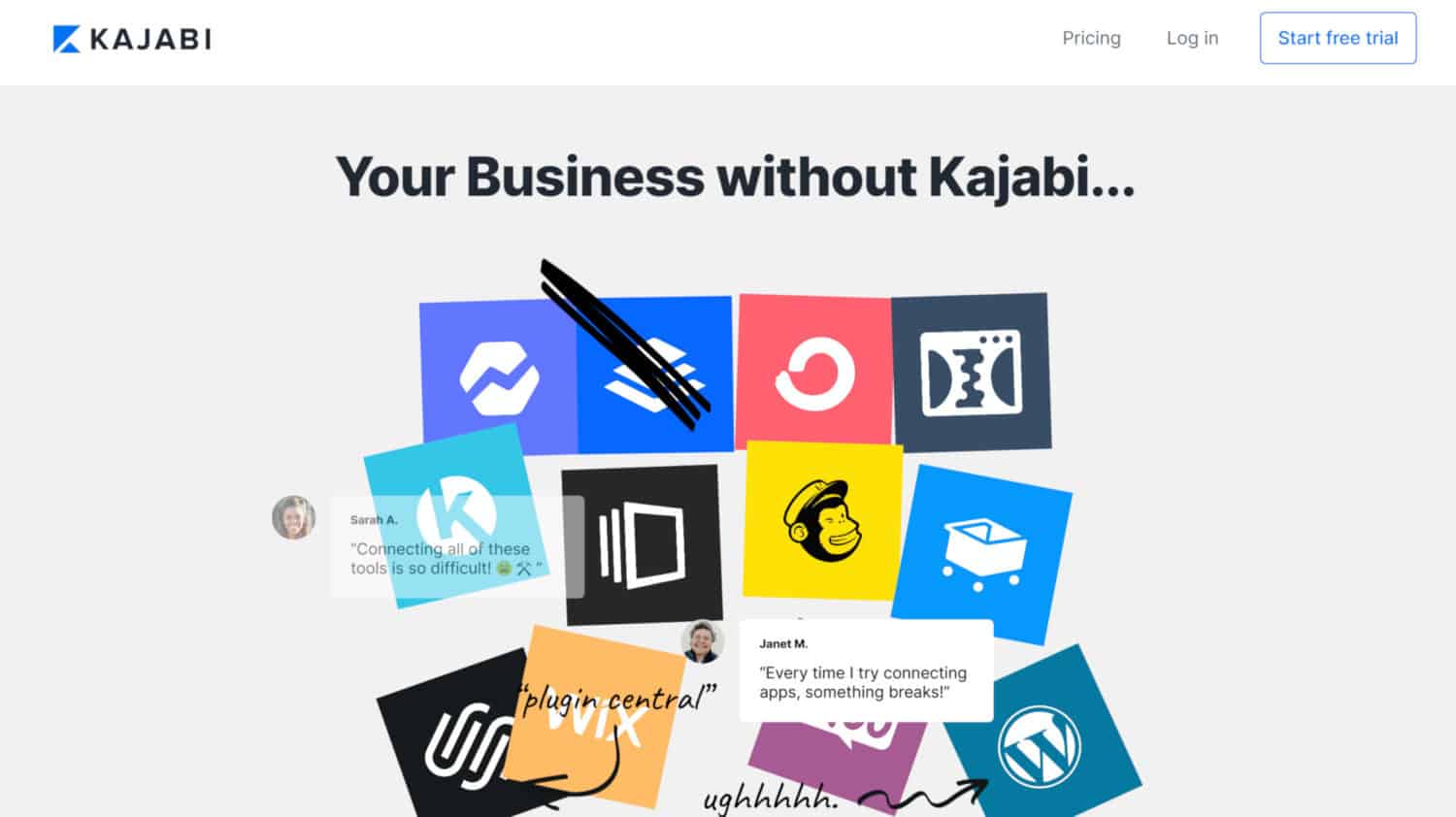 Kajabi comes in at a close second place. Twenty-three percent of course creators interviewed Kajabi. 
#3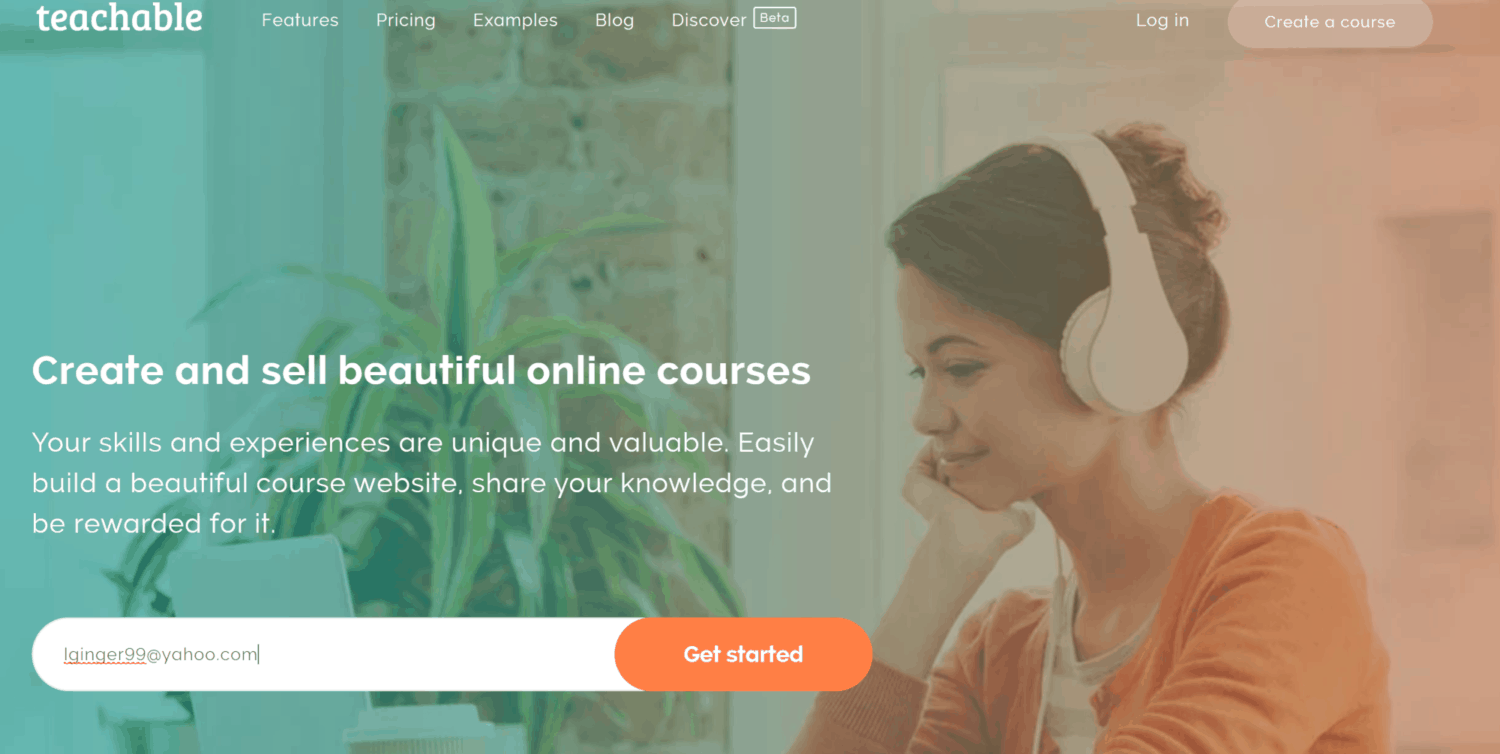 Teachable comes in third place. It's used by 20% of the course creators in the dataset. 
*Our content is reader supported, which means when you buy from links you click on, we may earn a commission.
It's fascinating to see the range of platforms being used, from the simple and user-friendly Podia, with only 2 users, to the more complex LearnDash, with 7 users. Even traditional learning management systems like Moodle are still being utilized, showing that there's still a place for a more structured approach to online learning.
Interestingly, some creators also opt for customized or self-hosted options on WordPress or other platforms, indicating a desire for more control over their course delivery. It will be intriguing to see how this breakdown changes in the future and what new platforms may emerge.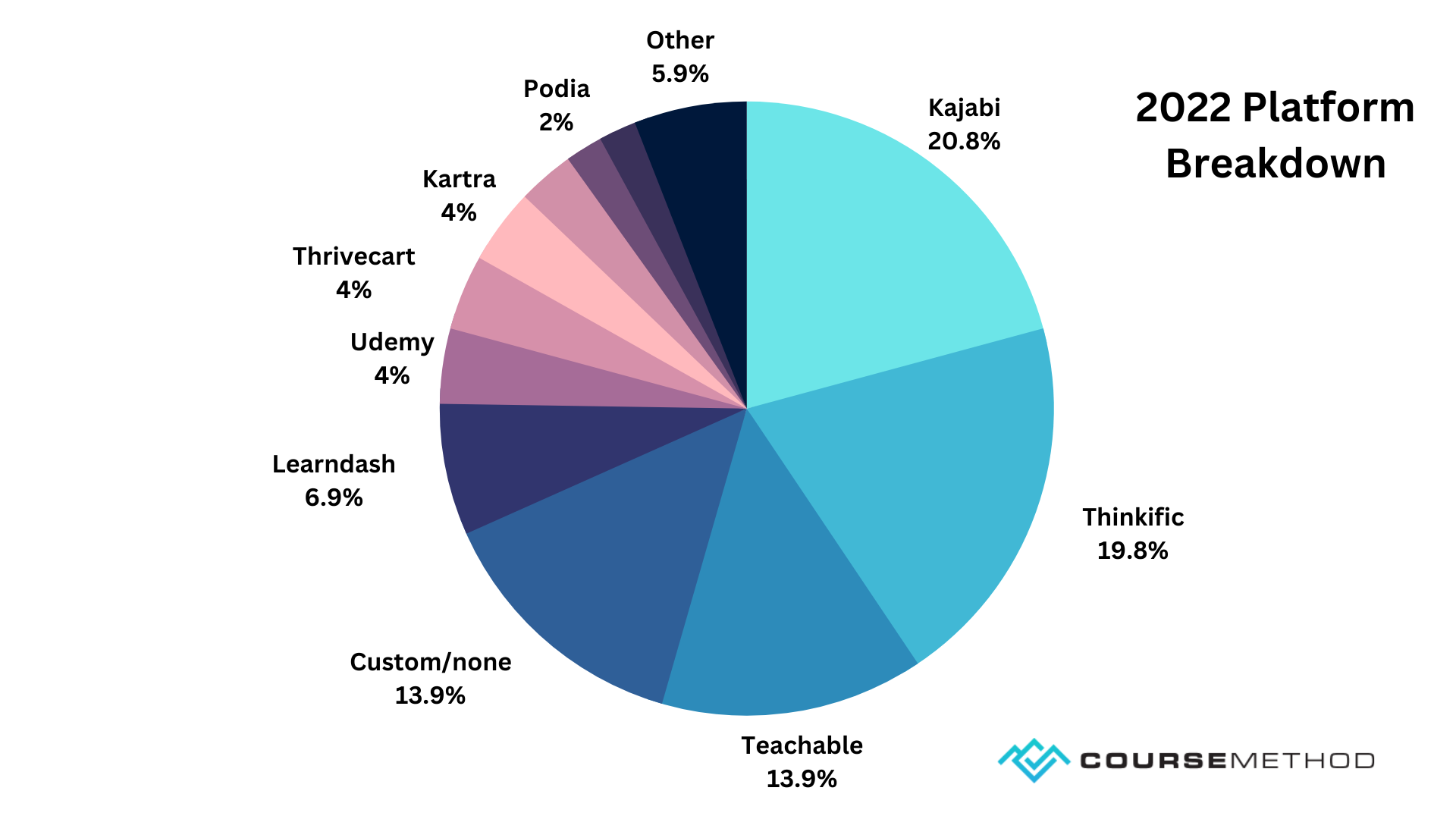 Next up, let's get to the top 5 interviews!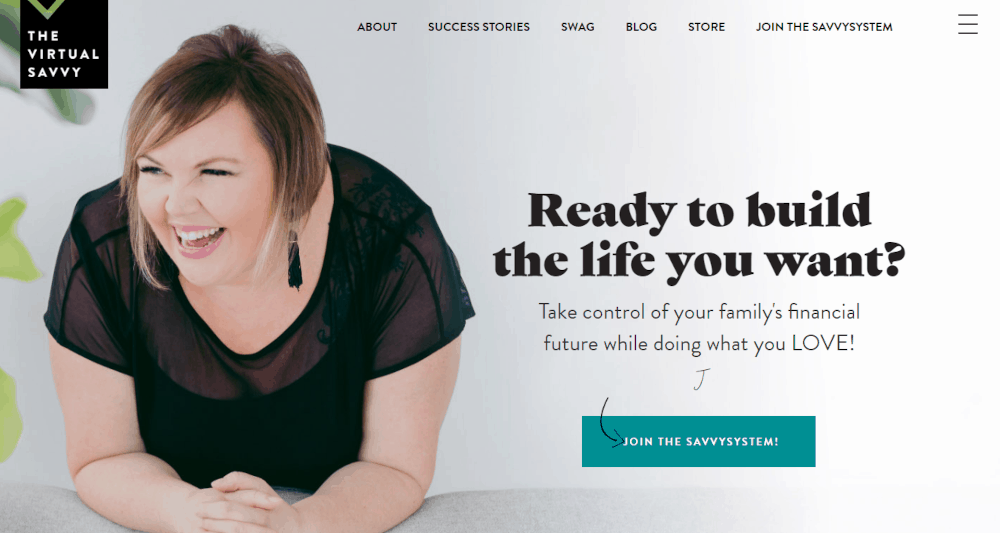 'At a Glance' Stats of Abbey's Business:
Industry: Business and Marketing
Course Topic: Start a Virtual Assistant Business
Interesting Stats: Latest course launch over $750k in sales
Traffic Strategies: Content marketing, Facebook ads, Organic social media, Affiliates, Paid ads
Revenue: 7-figures per year
Summary of Abbey's Full Interview:
Abbey Ashley is the founder and CEO of The Virtual Savvy, a virtual assistant training company.
Her online course, The Savvy System, trains individuals from stay-at-home moms to digital nomads on how to start their own remote virtual assistant businesses.
It provides lifetime access to revisit content as they hit different points in their business.
Abbey started her journey as a new mom who needed an outlet and additional income while staying home.
Before creating the course, she validated it by asking her customer base what they wanted to learn from her.
The course consists of live-action videos with downloadable PDF resources and a gamification aspect for added engagement.
Creating the course took her about 7 months, from outlining the content to validating it with people paying for it.
Her traffic strategy revolves around organic search engines, long-form blog posts, organic Pinterest, and Facebook Ads.
–> Read more of Abbey Ashley's interview …

'At a Glance' Stats of Kat's Business:
Industry: Career and Professional
Course Topic: Microsoft Courses
Interesting Stats: Instagram grew 200k in 10 days
Traffic Strategies: Instagram and Organic social media
Revenue: 7-figures per year
Summary of Kat's Full Interview:
Kat Norton offers courses in the Microsoft Suite (Excel, Word, PowerPoint, OneNote, Teams, & Outlook) and Google Sheets, as well as a kids' course.
Her market targets working professionals looking to become more efficient with MS/Google products.
The most significant benefit of taking her courses is that people can save time and instead do activities they love.
Kat started her business after brainstorming ideas with a friend, and her concept of 'Excel on TikTok' got traction.
Her online courses include video tutorials edited for creativity and flow.
She took three weeks to design her first course, but now it takes 7-10 days per course.
Kat has gained customers through webinars and viral content on social media platforms like TikTok and Instagram.
–> Read more of Kat Norton's interview …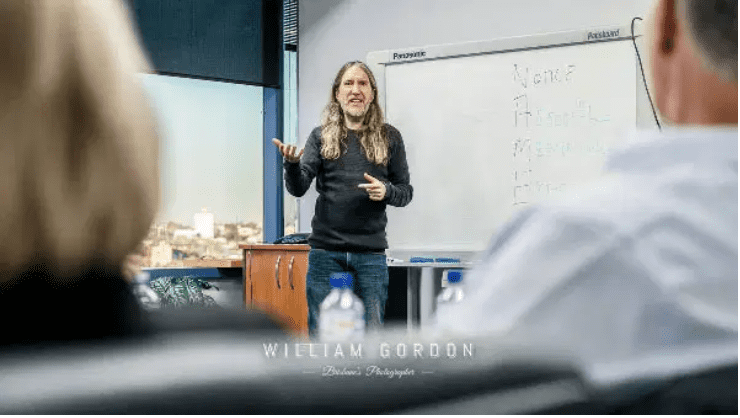 'At a Glance' Stats of Anthony's Business:
Industry: Career and Professional
Course Topic: Increase Memorization
Interesting Stats: TEDx has 2.3 million views
Traffic Strategies: Content marketing, YouTube, Podcast
Revenue: 6-figures per year
Summary of Anthony's Full Interview:
Anthony Metivier founded the Magnetic Memory Method, a systematic approach to memorizing foreign language vocabulary, music, poetry, and more.
The primary product is the Magnetic Memory Masterclass, marketed through content marketing on his blog, YouTube channel, and podcast.
His online course serves the memory market as it applies to everyone and particularly professionals looking to improve in their areas or students looking for an edge when completing degrees.
The most significant advantage of taking Anthony's course is that he knows how memory works from multiple angles, such as memory competition experience, memory science knowledge, and personal experiences with various languages.
He initially got into this market by writing a book from what he taught to substitute for a teacher-less class in Vancouver, BC.
The course consists of multi-media experiences combining video, audio, and PDF worksheets with assignments and exercises.
To make sales, he uses lead magnets, such as free courses comprised of videos and PDF downloads outlining his techniques enough for individuals to experience results before purchasing.
His traffic strategy includes content marketing on his blog, YouTube channel, and podcast.
–> Read more of Anthony Metivier's interview …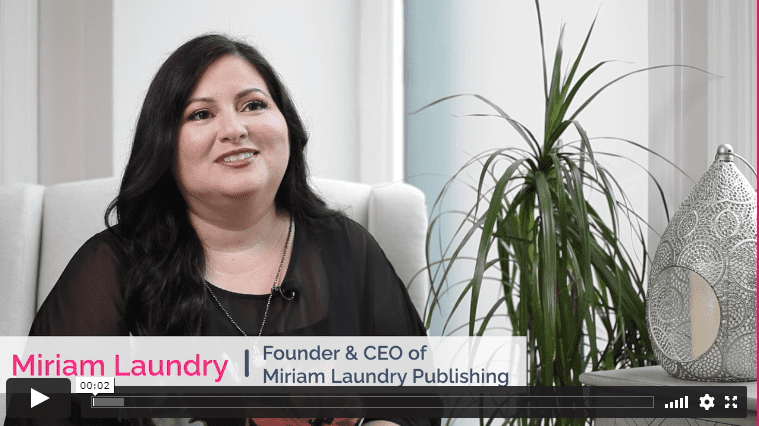 'At a Glance' Stats of Miriam's Business:
Industry: Art/Creative
Course Topic: Children's books
Interesting Stats: Tripled the size of our email list in just a few months.
Traffic Strategies: Affiliates
Revenue: 6-figures per year
Summary of Miriam's Full Interview:
Miriam Laundry is the founder and CEO of Miriam Laundry Publishing and the creator of the Children's Book Masterclass. This online course teaches aspiring children's authors a step-by-step guide to writing, publishing, and launching books.
The course is tailored towards those who wish to make a difference in children's lives through the power of stories and are looking for an accessible way to learn how to publish a book.
The most significant benefit of this course is that it provides students with a community of support in addition to quality teaching.
Miriam began her writing journey in 2012 while on a plane ride home from an empowering seminar about success. After publishing several award-winning books, she was inspired to become a mentor by creating an online course.
The 10-week course runs LIVE Zoom classes led by Miriam and Sharon Jennings, another renowned author who has written over 75 books for young readers.
Before launching her course, Miriam offered free training on her website, where she taught people something they were interested in and then introduced them to her course afterward. This effectively grew her email list.
–> Read more of Miriam Laundry's interview …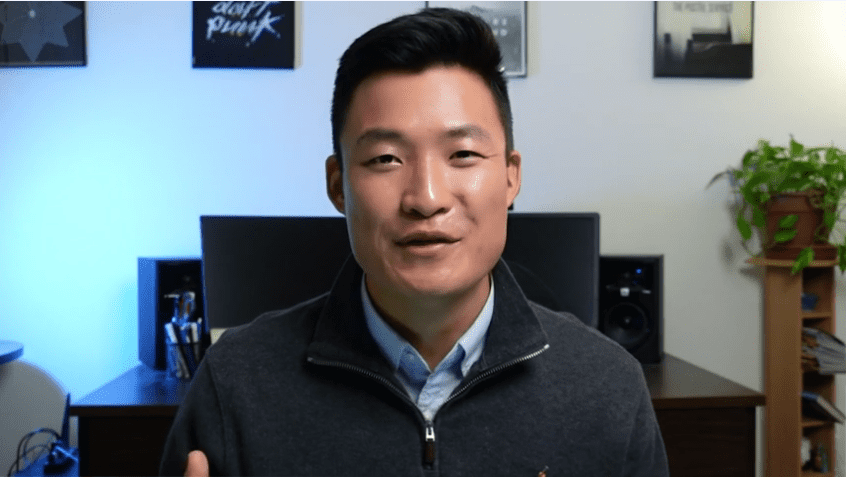 'At a Glance' Stats of Matt's Business:
Industry: Finance
Course Topic: Finance and investing
Interesting Stats: 25k YouTube subscribers after two years
Traffic Strategies: SEO, Instagram ads, Instagram, YouTube
Revenue: 6-figures per year
Summary of Matt's Full Interview:
Matt Ting founded Peak Frameworks, providing online courses to help people break into private equity, investment banking, and corporate finance.
The courses serve the corporate finance and professional services market, including investment bankers, consultants, university students, and other professionals.
Peak Frameworks provides clear and actionable ways for people to get private equity or investment banking jobs. Their materials are based on what firms use for live deals.
Matt started tutoring and coaching people on the side, which led him to launch an online course to share what he had learned in finance and fill a need that resonated with people.
The course combines videos, PowerPoint slides, financial models, exercises, case studies, and a Q&A guide with regularly updated materials from industry professionals.
It took 3-5 months to create the course, with initial sales starting from existing contacts through YouTube and SEO improving over time.
–> Read more of Matt Ting's interview …
Conclusion
To wrap up, these top course creator interviews of 2022 offer a great way to learn more about the current trends in virtual learning.
From popular sales courses to creating innovative digital experiences, these individuals have led their industry in innovation and success. Although they're all quite different, they share one commonality – they each have something amazing to offer.
If you take anything away from today's post, let it be this: never stop learning, growing, and evolving! So look at some of the interviews – you might reinvigorate your course creation journey or gain valuable insights on improving what you're working on.