How Anthony Metivier's Memory Course Generates 5–10x What He Used to Earn as a Professor Each Year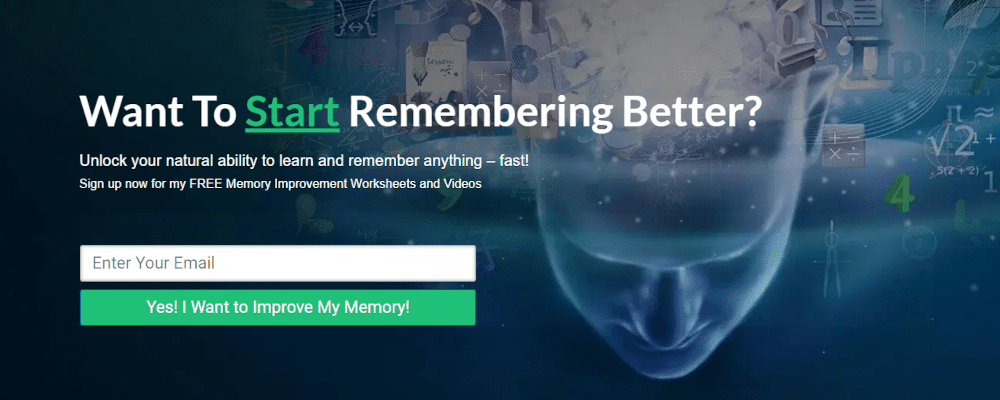 Our content is reader supported, which means when you buy from links you click on, we may earn a commission.
---
Who: Anthony Metivier
Website: magneticmemorymethod.com
Course Topic: Increase Memorization
Interesting Stats: TEDx has 2.3 million views
Who are you and what course have you created?
I founded the Magnetic Memory Method, a systematic, 21st Century approach to memorizing foreign language vocabulary, names, music, poetry, and much more in ways that are easy, elegant, effective, and fun.
The main course is the Magnetic Memory Method Masterclass.
It is promoted in a variety of ways, primarily through content marketing on my blog, YouTube, and my podcast.

What market does your online course serve?
The memory market is interesting because it technically applies to everyone. More specifically, I find that my best course participants already know about memory techniques. Typically, they have achieved some success with other teachers and want more.
Beyond that, lawyers, doctors, and professionals from other fields either want to improve in their areas. Or they are students looking to gain an edge as they complete their degrees in these areas.
As a Ph.D. who used memory techniques in my own graduate prep, I tend to attract other serious students and lifetime learners with big goals.
Another pocket of interest comes from language learners, where memory techniques are well-known to be of significant use. I know a few languages myself with varying degrees of proficiency and am able to help others based on these experiences.
What's the biggest benefit of taking your course?
The biggest advantage for learners is that I know how memory works from multiple angles:
I've done well at a memory competition
I've spent years studying memory science and can explain why the techniques work
I know the history of memory techniques and teach them comprehensively
I hold advanced degrees
I speak a few languages
I'm able to readily demonstrate how they work for both short term and long term learning goals
My teaching is continually endorsed by many of the world's leading memory experts and memory athletes
For example, USA Memory Champion Nelson Dellis recently featured one of my books in this video on his YouTube channel:
How did you get into the market?
I was writing a curriculum for a school in Vancouver, BC, Canada during a transition period in my career. When a teacher did not show up for the day, I was asked to substitute.
When there was spare time at the end of the class, I taught the students how to recite the alphabet backward and the basics of memorizing playing cards. They asked me to write out what I'd taught them and this became the basis of my first book. That book became a bestseller and about a year later I developed it into my first video course.
That course was a hit on Udemy and combined with my book, I wound up receiving so many questions, I started my blog to field them all in a way that everyone could access. I then built the Magnetic Memory Method Masterclass to address all the questions with a structured curriculum.
Why did you decide to create an online course in the first place?
During my academic career, I taught online for 5 years at a university in the US. I knew the power of asynchronous teaching. I was also a Film Studies professor with some film industry experience and knew a fair amount about using the technology.
Did you have any moments of doubt before you created/launched it?
I think it's probably a bad sign if a person doesn't have doubts.
But I knew from studying the arts and working in the arts that you cannot improve without an audience. I also came to learn about business concepts like Beta products and Minimal Viable Products.
Plus, I just needed to create courses for people in order to effectively answer the demand of questions I was receiving (and still receive).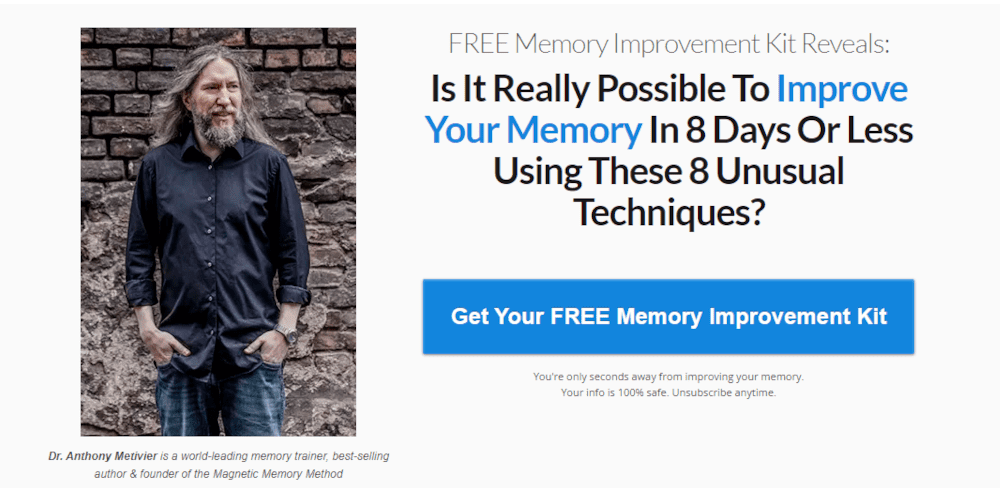 What's your online course like?
My main course is a multi-media experience that combines video, audio, and PDF worksheets with assignments and exercises.
My live cohort courses are similar, but the advantage is that we are able to have detailed Q&A sessions and open discussions.
In terms of video production, depending on the nature of the lesson, I will use different approaches. Some topics require different levels of focus, so the media rotates between talking head videos, words on the screen, and images or illustrations.
How long did it take you to create your course?
The first course took a week. The full Masterclass was built over a year, but now that the core is in place, it is continually updated.
For example, I sometimes do one-on-one coaching and mentoring and record the sessions. One of my students managed to complete a large memory goal, so I asked his permission to include that recording in the course relevant to the goal. He agreed and it has helped people understand the technique for memorizing names even better than before.
The individual in question is Lee Escobar, who provided this video to describe his experience:
Tell us a little about the process of launching your course and getting your first sale(s).
Do you have a lead magnet?
Yes, I use multiple lead magnets. The primary one offers a free course. It is comprised of 3 PDF downloads and a 4 video course that outlines the techniques I teach enough that the individual should be able to experience excellent results in advance of making a purchase.
What's the traffic strategy that works best for you?
Although most of my traffic comes from blogging, a substantial portion comes from YouTube. It's difficult to track just how much impact my podcast makes, but it's certainly a strong pocket. I would not want to eliminate any of these avenues of reach.
What online course platform are you using?
I have built my own system using WordPress and a number of tools. Although it took some development and comes with a small set of maintenance demands, I prefer to use it to any of the currently available platforms. They have yet to allow for the customization I currently use to benefit my course participants at the highest possible level.
I do use Thinkific for a second course I have, however.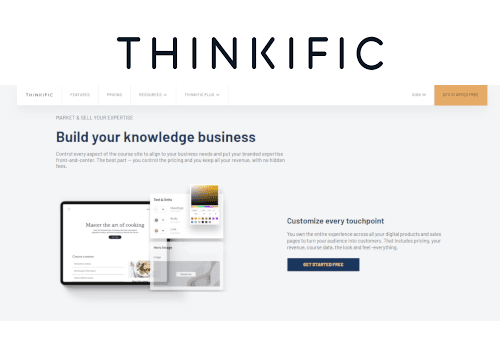 Take a Look at Thinkific!
Thinkific is the most popular online course platform used by successful course creators interviewed on coursemethod.com. It's a complete solution for creating sales pages, uploading all course content, taking payments, and more.
Price Range: Free to $499/month 
Most Popular Plan: Pro Plan at $99/month
Annual Discount: Yes, take 20% off!
Free Trial: Try out Thinkific's core features for free.
*Our content is reader supported, which means when you buy from links you click on, we may earn a commission.
Do you like it?
Yes, I like this setup and enjoyed learning how to use it. I like Thinkific for the purposes to which I've put it.
Are there any features you wish it had?
The main thing that I see missing doesn't seem to have a technological answer. That is the human desire to finish what one has started. Live cohorts seem to have the highest completion rate, but even then, it is not a sure-fire answer to course participants implementing what they've learned.
What made you decide to use your chosen platform over others?
It ultimately comes down to allowing multiple versions of the full course to be segmented in multiple ways. A number of tools have been combined to do this. My developer put the stack together and takes care of it.
What other tools do you use to run your online course business?
Email, shopping cart software, Zoom.
What books or training programs have you found useful on your journey to a successful business owner that others might find valuable too?
The Luck Factor – Richard Wiseman
Breakthrough Advertising – Gene Schwarz
The YouTube Formula – Derral Eves
Overdeliver – Brian Kurtz
Do you have any big mistakes you've made along the way that you'd be willing to share?
The biggest mistakes I've made come down to being in a rush from time to time and not paying enough attention to data.
Because I love many different aspects of my topic very much, it can be difficult to pause and realize that not everyone thinks about it the same way I do.
Please share some idea of revenue.
I usually generate 5-10x what I used to make as a professor per year. - Anthony Metivier
Click To Tweet
Please tell us a little about what the money you've earned from your course has done for you.
I've been able to travel the world a few times over, own my home, and spend the last year working on a big experiment, which combines a novel about memory with a game.
Being able to experiment with taking memory training into areas no one else seems to have taken it before is the biggest win for me personally, and that's because when my experiments work, it is the biggest win for others. - Anthony…
Click To Tweet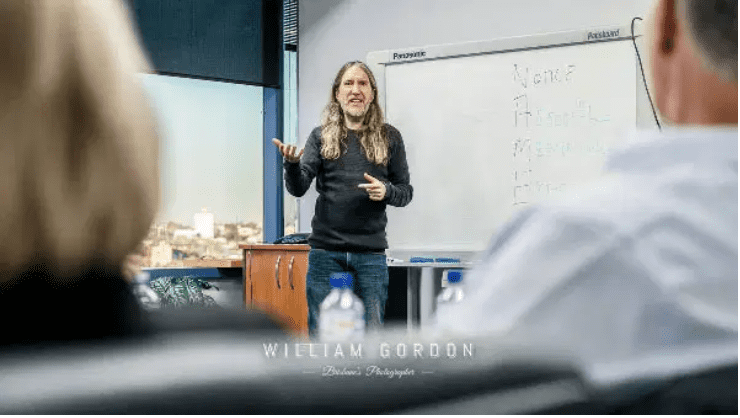 In addition to revenue are there any numbers you would like to share?
Some of my biggest numbers come from when others share my work. My TEDx has now 2.3 million views, which has grown my list and interest in one of my books by thousands of subscribers.
When Barbara Oakley shared one of my videos to her million+ subscribers on Coursera, there was a huge spike on my channel and that video still does wonderful numbers compared to other videos.
A Spanish YouTuber used one of my books in a demonstration of speed reading and this seems to have caused the sales of hundreds of copies of that book.
The more I put out there, the more other people find what I'm doing and the compound effect makes it difficult to track. - Anthony Metivier
Click To Tweet
But generally, when I want to launch a new course, it's quite easy to make a new YouTube video or series of videos that will get 1-2k subscribers interested just in that topic and have a very successful cohort because the audience is warm. Add in my previous list of course participants and it's always a wonderful experience.
What has creating your course done for you personally?
I use the techniques I teach and they have helped me complete accomplished degrees despite dealing with clinical depression at the time.
I've also been able to work on long-term experiments, such as reducing thoughts. This was the subject of my TEDx Talk.
Being able to teach from experience and see so many others report similar experiences is deeply fulfilling.
Do you have a story of a transformation from any of your clients?
Yes, please see the testimonials here.
There are many more, but I haven't gotten around to publishing them all.
What advice do you have for people just starting out?
I would suggest people find a mentor/coach as soon as possible, ideally someone who has accomplished something as close as possible to what they want to accomplish.
It's also important to be willing to invest. I was too slow on this point, agonizing in the beginning over sometimes the smallest amounts. My mantra became, "It's just a game and it's only numbers." Remembering this has been helpful many times over the years.
Finally, this old line can be useful: "Those who mind don't matter, and those who matter don't mind."
I would just amend it to include that you can learn a lot from the criticism of those who mind if you're willing to consider it objectively. And those who don't mind also often have critical feedback they're suppressing because they're your fan. If you ask them candidly to tell you what they really think, you'll often be surprised by the innovative thinking they have, but are holding back because they're worried they might insult you.
Along these lines, go in cautious of receiving praise.
Seek and create opportunities to give it instead, because without your students taking action on what you teach, there is no evidence of teaching at all. - Anthony Metivier
Click To Tweet
Learn more about Anthony Metivier of magneticmemorymethod.com: