How Scott Asai is Transitioning From Serving One-to-One to One-to-Many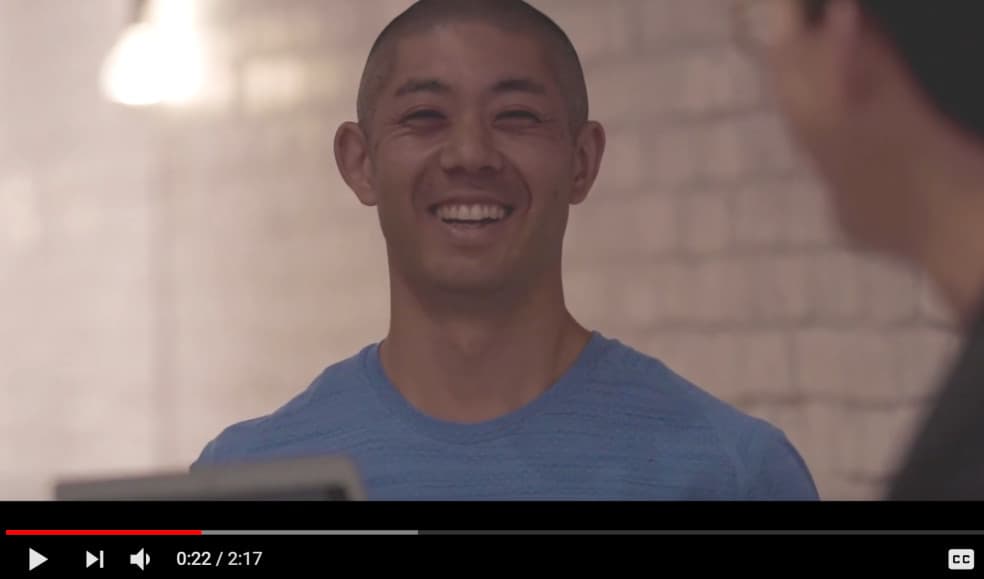 Our content is reader supported, which means when you buy from links you click on, we may earn a commission.
---
Who are you and what course have you created?
My name is Scott Asai and I run ScottAsai.com.
My site offers information on developing leadership skills, especially for introverts.
My course platform is located at IntrovertU.teachable.com. I offer courses to help introverts develop leadership skills through this platform. I offer two paid courses; "Career Pivot: How To Plan Your Next Career In 30 Days Or Less" and "My StrengthsFinder Results: Now What?".
I also offer two free courses at this time so people can see what my paid programs are about.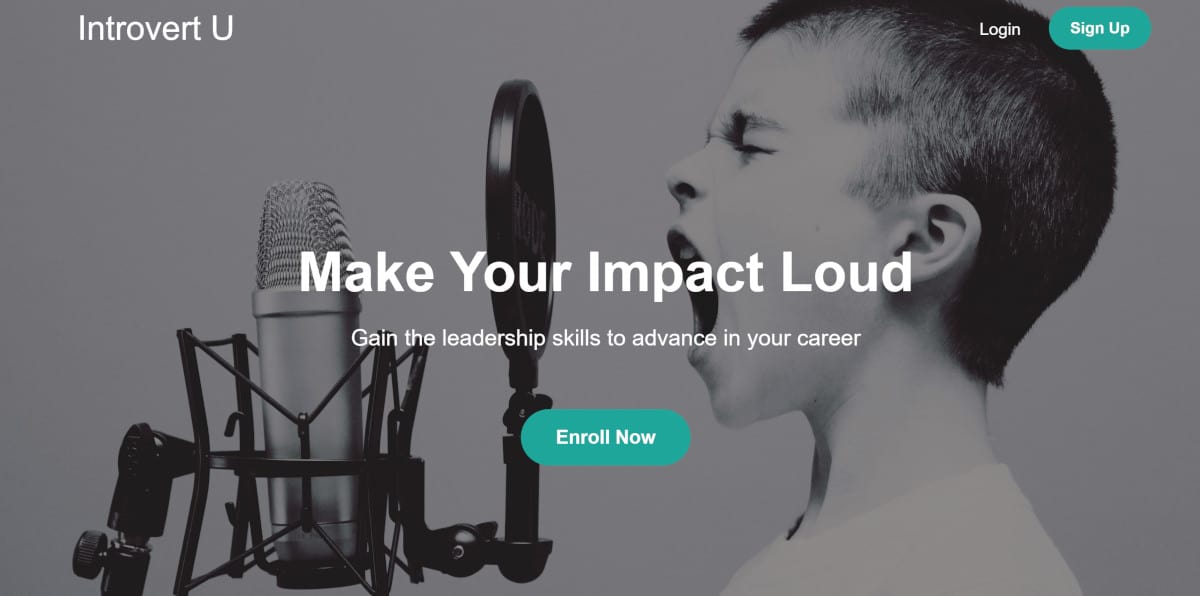 What market do your online courses serve?
My courses primarily serve millennial introverts. I've been doing career and leadership coaching for the past 12 years and through past clients and live events I hosted I know this is the market I tend to attract.
What's the biggest benefit of taking your course?
There are two categories of courses in my online school: career pivoting and maximizing your strengths as a leader. Both are geared towards professional development.
If you're not satisfied with where you are in your career and are hungry for more these free and paid courses will give you the practical tools to make progress.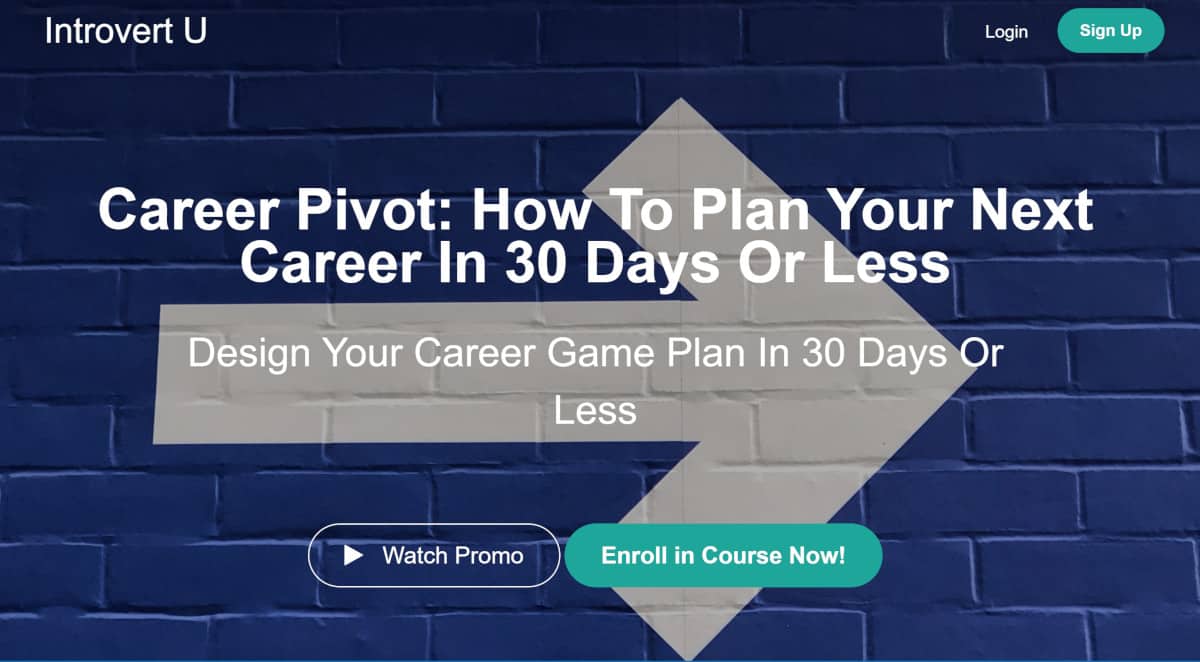 How did you get into the market?
My job before becoming an entrepreneur was as a Youth Pastor at a church. Once I graduated with an M.A. in Organizational Leadership I left my job and knew I could help high school and college students figure out their next career move. That's what got me into career coaching, but leadership has always been my hobby so over time I switched my focus to leadership development which I do now through speaking and coaching.
I host a monthly networking event/speaker series with the General Assembly in Santa Monica and Downtown Los Angeles. I've also spoken recently at NAAAP, Centrl Office and Pepperdine. The groups are usually under 50 people so they are part lecture – part workshop.
As a coach I used to think the only way to make a deep impact was to work one-on-one with a client, but over time I've realized speaking reaches such a vast amount of people in a short period of time. The only difference between coaching versus speaking is from one-to-one to one-to-many.
Why did you decide to create an online course in the first place?
I've been doing coaching for a while now and saw this trend of online learning grow. It makes sense because as much as I like to coach people both in-person and via the phone, some people can't afford my services. Since about 90% of the content I use is repeatable, doing these online courses will give you the same outcome as you would have working with me at a fraction of the price.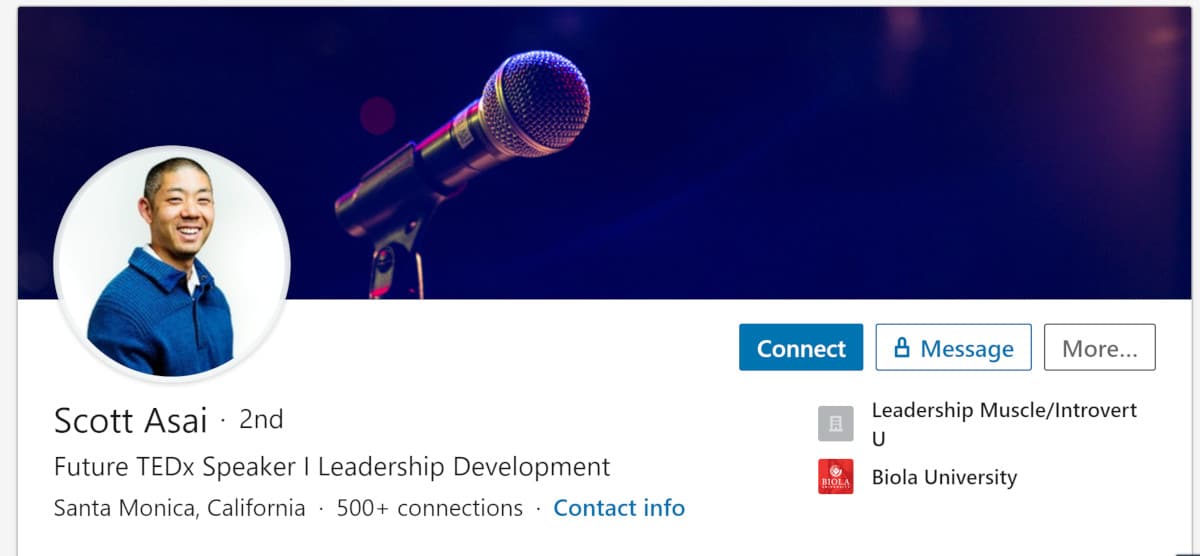 Did you have any moments of doubt before you created your course?
Fortunately I'm an action oriented person. I used the platform Teachable which was helpful in putting the course together. It comes down to "what have you been doing for a while now?" and turning that into a course.
To me the toughest part comes after you launch: sales and marketing. But since it's pretty much evergreen content I'm very happy it's live and available to the world.
What's your online course like?
It's a hybrid of video, worksheets and text. In order to be an effective teacher you have to put yourself in the student's shoes. I think a mixture of the different mediums keeps it interesting for various learning styles. I keep each lesson short and try to give practical points in each video. It's very digestible in a short period of time. The goal is to take action quickly.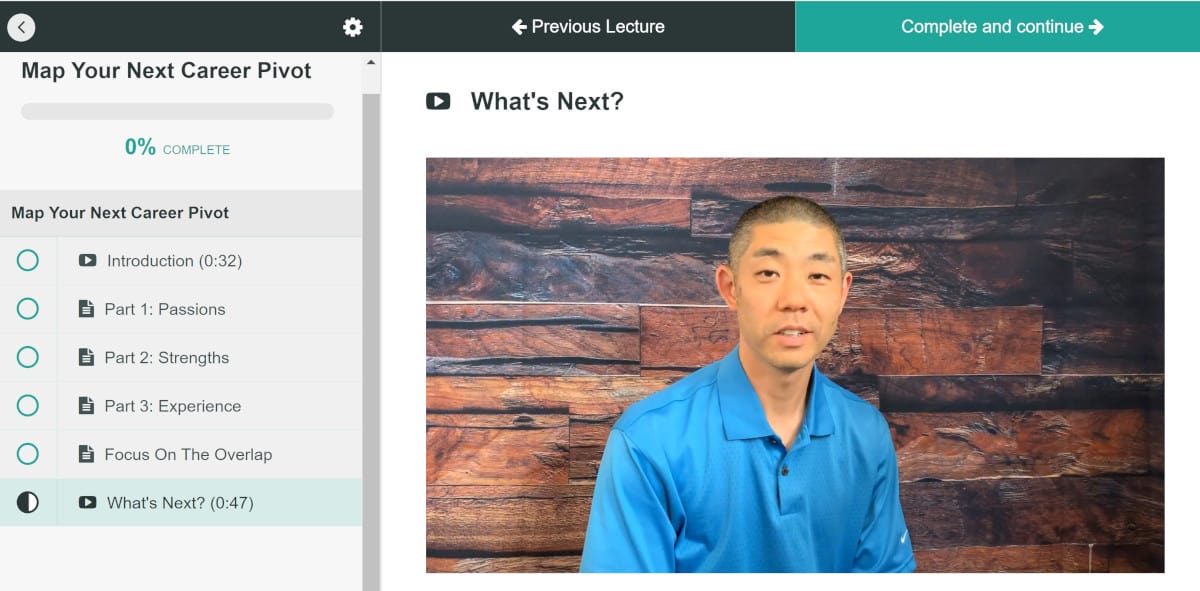 How long did it take you to create your course?
I created 4 courses in about 2 months. It takes about a week of planning then a week of filming and editing. I used my iPhone, lavalier microphone, and a professional backdrop to make all the videos. Once I scripted what I wanted to say I started recording. I tend to move fast since I want to see results.
Don't overthink what your course is about. Ideas are overrated. It's implementing your ideas and seeing the finished product that matters. -Scott Asai
Click To Tweet
Your first course shouldn't be your best work. You can make it better with refinement over time.
Tell us a little about the process of launching your course.
That part is hard. It's up to you to leverage your network and it's suggested by some that you only create a course once you have at least 600 email subscribers on your list. It's a matter of getting more exposure by letting people know you have a course. Gently reminding people without being too sales-y. It's a marathon, not a sprint. In my opinion, the real work starts after you hit publish.
I originally launched my course via email. The response was pretty good, but posting on social media has been helpful too for people looking for a career change or leadership help. I send a weekly email to my community but focus more on educating people not selling to them. If you genuinely serve your audience they will feel compelled to support you through purchasing a course. Give away most of your content for free and there's a deeper hunger for more.
Do you have a lead magnet?
Teachable suggests having a free mini-course as your lead magnet. I didn't have a huge amount of success with PDF's so I give people a taste of what my paid course is in the lead magnet and if they like it, they're more willing to pay for it. The closer it's related to your paid course, the better.
My lead magnets are "Why Should I Take The StrengthsFinder?" and "Map Your Next Career Pivot". They both match up really well with my paid courses.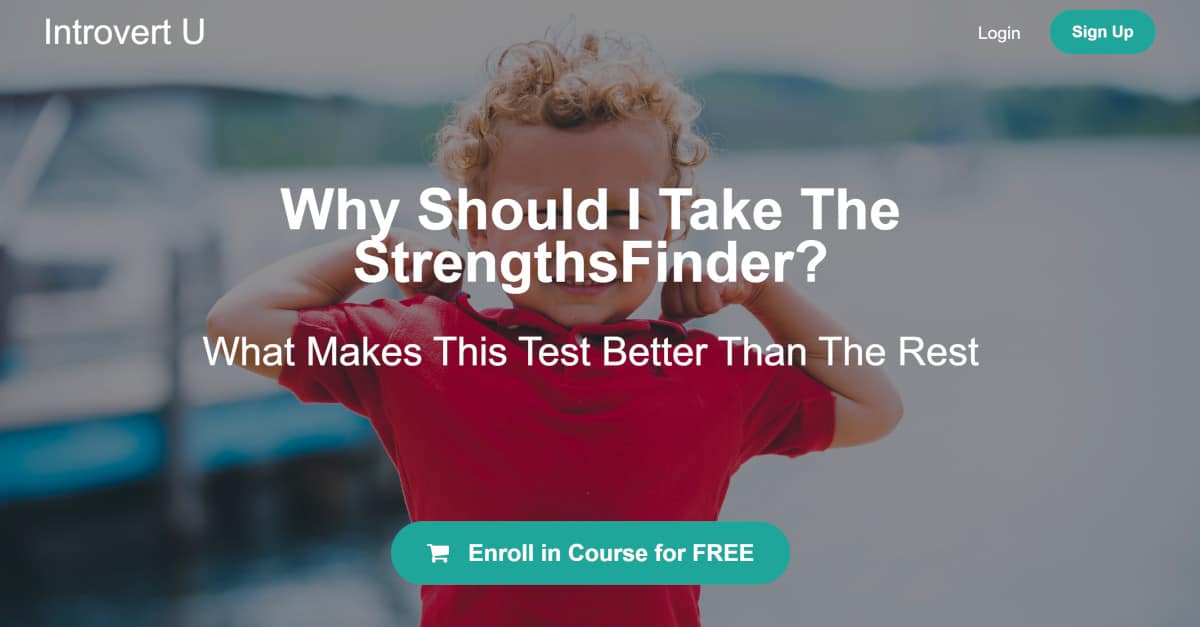 What's the traffic strategy that works best for you?
My newsletter.
We'd like to believe that just putting a course out there on the internet will result in people finding it, but it's always easier to start with your network for support. -Scott Asai
Click To Tweet
Email newsletters are successful for big brands so if the process ain't broke, why fix it? So far I haven't converted as many sales as I'd like, but it's nice to know I don't have to recreate the product I already launched. I just need to stay consistent and persistent.
So far I've done most of my sales through events. I've tried my hand at digital marketing, but it hasn't given me the results I'd like to see so far. I believe in the idea of inbound marketing, so guest posting on other sites has been helpful and given me more exposure than I would normally have.
What online course platform are you using?
I use Teachable as my online course platform. I like it in terms of the layout, look, and both creator/user experience.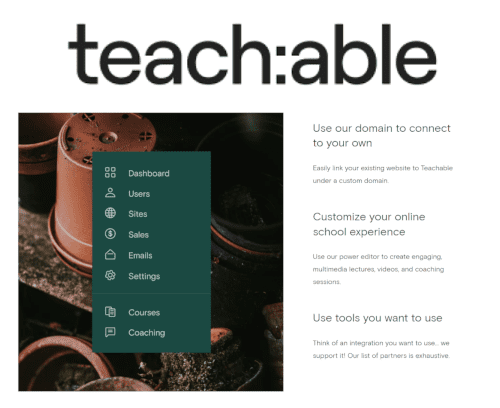 Check Out Teachable
Teachable is one of the top online course platforms used by successful course creators interviewed on coursemethod.com. It is easy to set up and build your site pages, and the course area looks great. 
Price Range: $0 (+ transaction fees) to $299/month
Most Popular Plan: Pro Plan at $119/month
Annual Discount: Yes, take 17% off!
Free Trial: Try out Teachable's core features for free
*Our content is reader supported, which means when you buy from links you click on, we may earn a commission.
Are there any features you wish it had?
I wish there were more sales tools. They do a great job offering resources to get your course launched, but once it is you're on your own.
What made you decide to use your chosen platform over others?
I actually saw a promotional challenge called Teachable U. It was a 90 challenge to launch a course that included instructional videos of how to do everything plus the help from a Facebook Community. Overall, the price was competitive, but the help was great.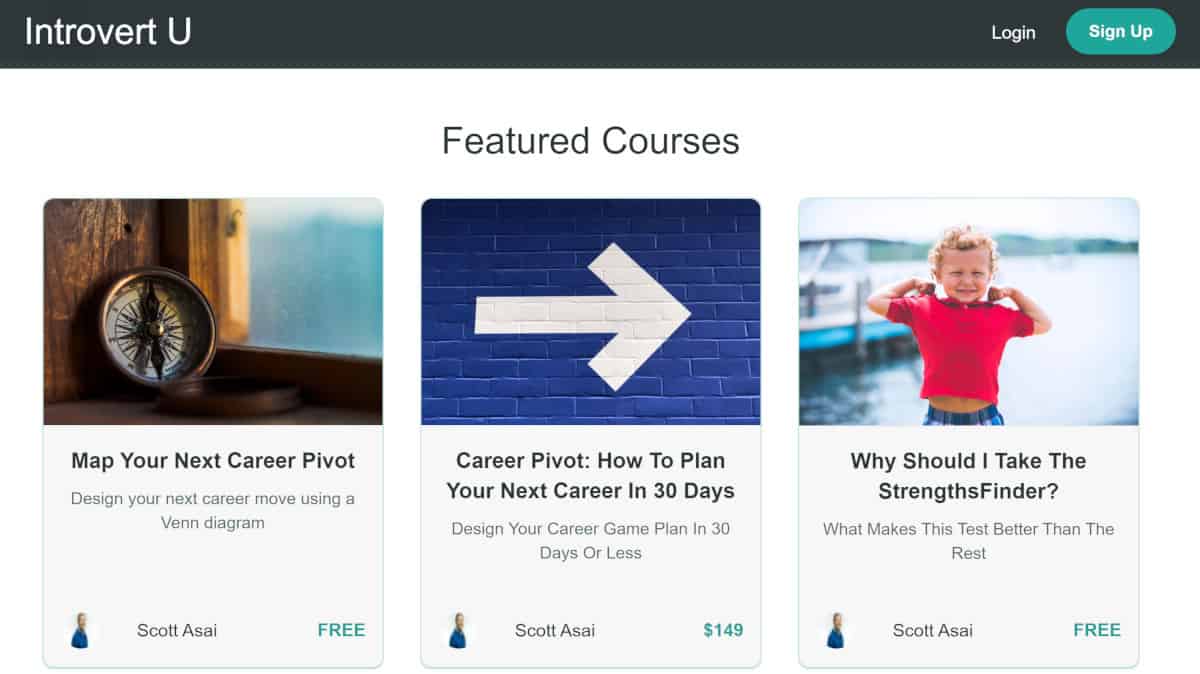 What other tools do you use to run your online course business?
Social media to promote, weekly newsletters, and guest posting on other sites.
I use Mailchimp and was introduced to ConvertKit. Buffer is helpful because I can plan my posts though the week on LinkedIn and Twitter. Mostly the email newsletter is the best lead magnet for people consistently reading my content.
Please share some idea of revenue.
I make around $1000 per month with a combination of online courses, surveys, and sponsored posts on my blog.
Please tell us a little about what the money you've earned from your course has done for you.
I consider it supplemental income for now. Eventually, I'd like it to be my main source of income, but I'm realistic that creating a product versus selling it takes time. I hope to increase the percentage of online sales each month.
In addition to revenue are there any numbers you would like to share?
I have a list of 700+ email subscribers, but that's mostly from monthly events I host. I find that online sales are tricky and even with technology when selling a service creating trust is a big deal. I've found that it's much easier in person and even though it takes longer the people on my list are quality leads. People are being sold all the time so it's as important for them to know who is selling to them as well as what they're buying.
What has creating your course done for you personally?
I liked the challenge of launching one in a fixed time frame. But I also see online learning as the future of education. What brick and mortar university doesn't have an online platform? I'm finding that many people want your knowledge without having to talk to you (DIY YouTube videos) so offering a course at people's convenience is a smart business decision.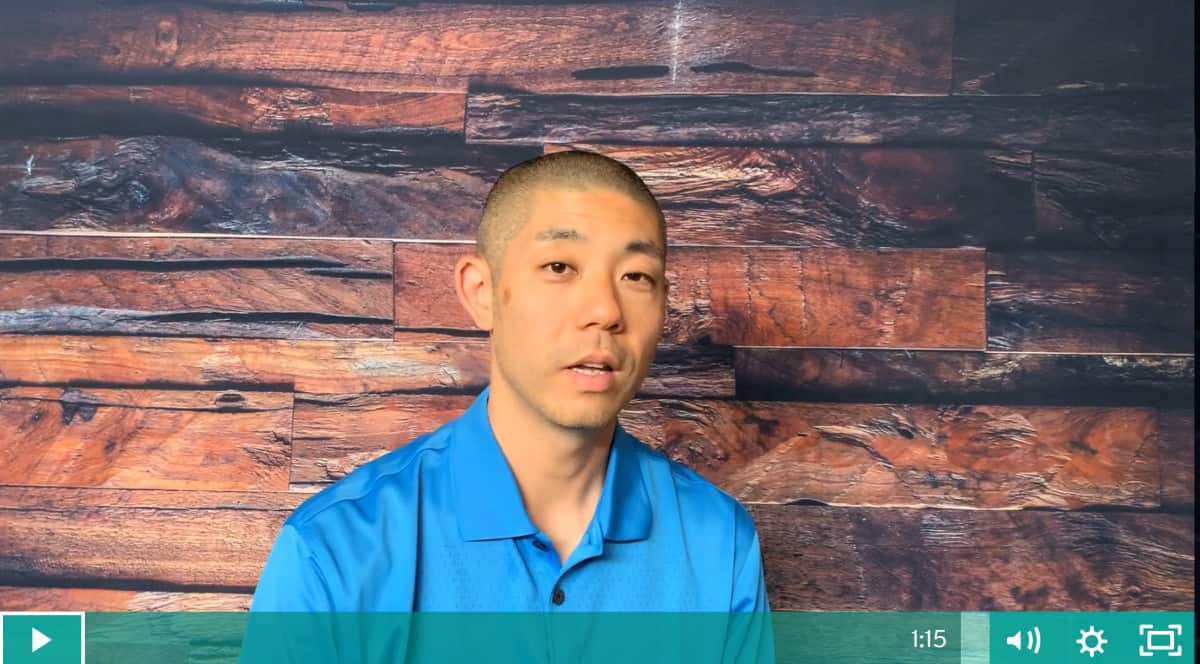 What advice do you have for people just starting out?
Figure out what people want to pay for. Your idea can be great, but if no one is willing to pay for it, don't waste your time creating it. Once you have the content, start creating it and make a deadline for yourself.
Lastly, what you need help with the most are marketing and sales.
Find a sales strategy that works before you launch your course (preferably before you even create your course). -Scott Asai
Click To Tweet
Information products are here to stay so it's a worthwhile investment in your time and money.
Learn more about Scott Asai and IntrovertU: