How Sally Hendrick Combined Her Social Media Service with Her Mastermind Program for Big Results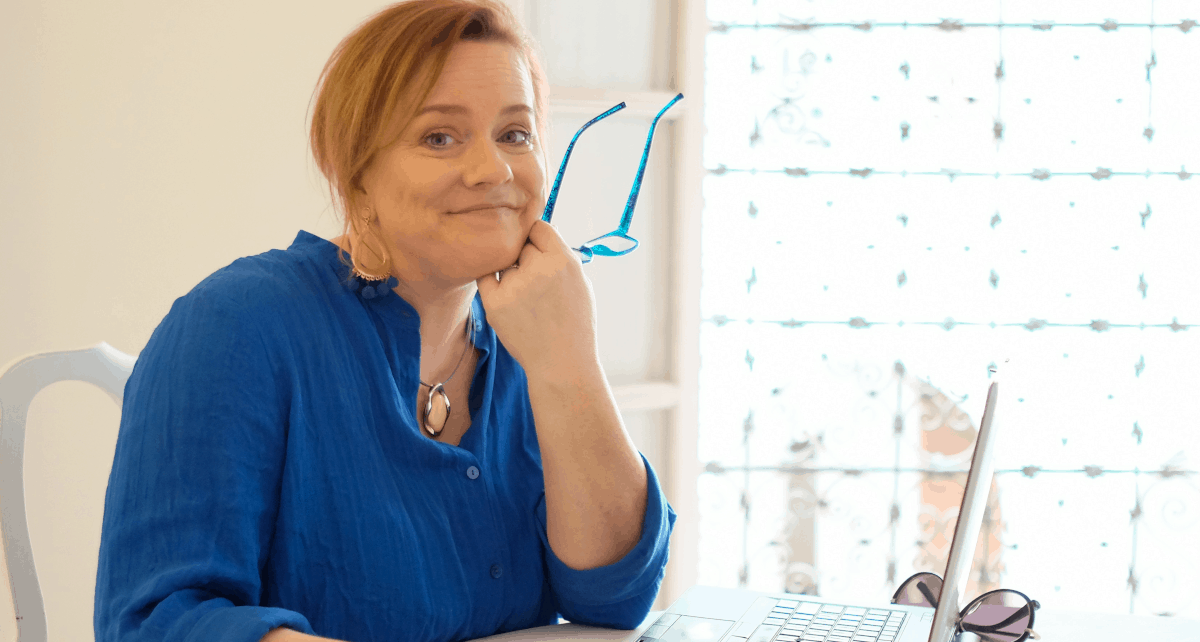 Our content is reader supported, which means when you buy from links you click on, we may earn a commission.
---
Who are you and what course have you created?
My name is Sally Hendrick and I run socialmediatrafficschool.com and go-sally-go.com
I offer courses helping businesses get more sales through social media including paid advertising and funnel creation.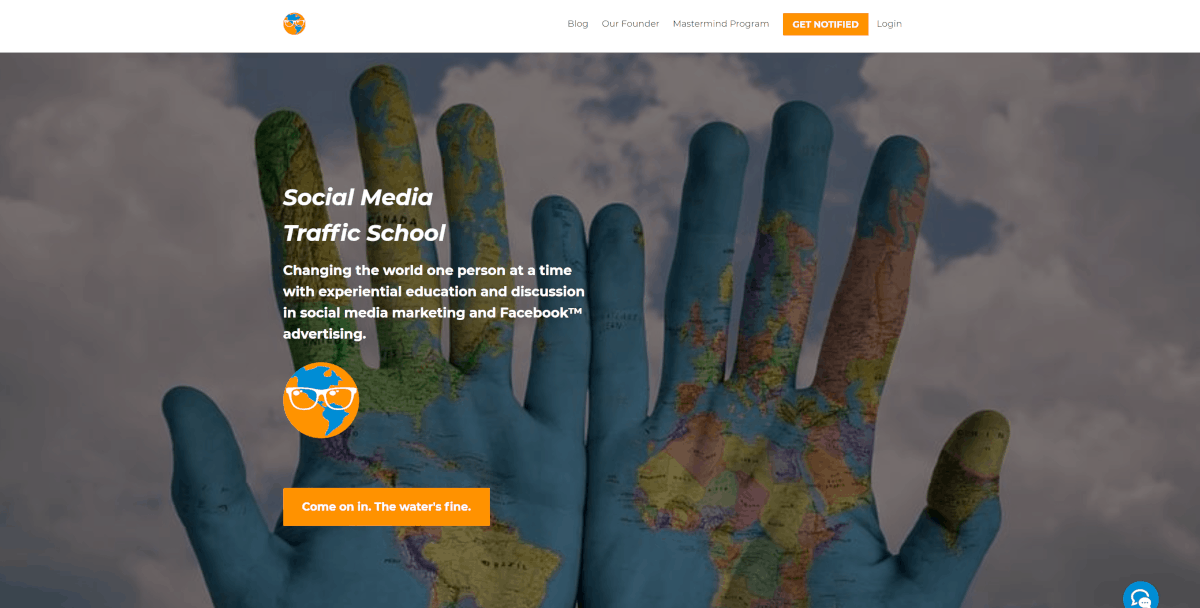 What market do your online courses serve?
The people who take my courses and my mastermind clients are entrepreneurs who are typically coaches, consultants, and service providers. They are ready to scale their businesses to the next level with digital marketing strategies. We cover everything from website building to Facebook ads.
What's the biggest benefit of taking your courses?
The biggest benefit of taking my courses is that you'll understand the elements needed to be ready for Facebook and Instagram advertising. Many times people come to me with their offers ready to go and want to run ads straightaway. They find out they are lacking important elements that give them a leg-up with advertising, so we have to educate them on what those things are.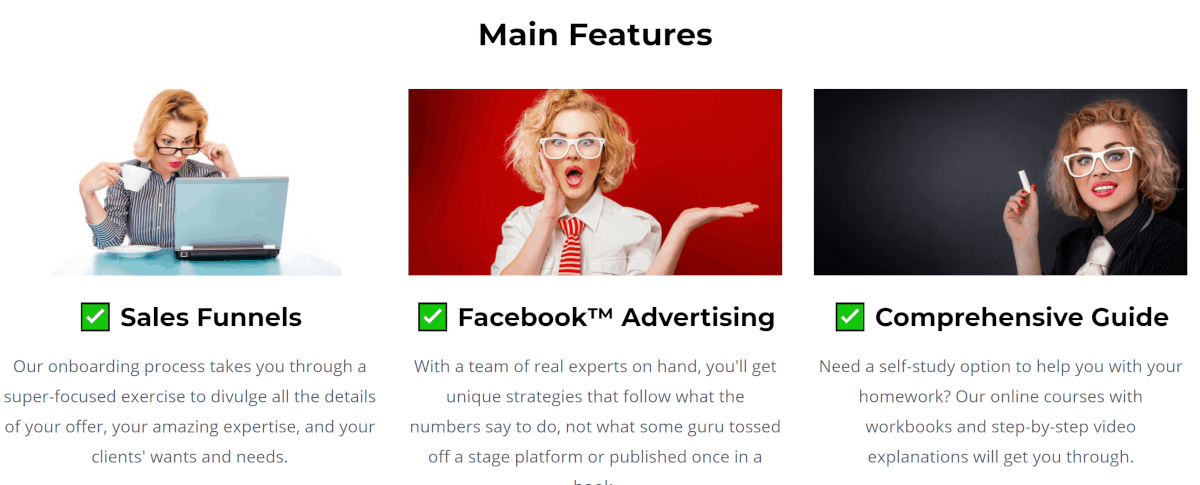 How did you get into the market?
Several years ago I hired a coach to help me with a personal challenge. She used Facebook to run her business, which I thought was really cool. However, I felt like she could use some help with the efficiency of her marketing. So I began researching on my own and started out learning about email marketing.
Then I dove into Facebook advertising and back then there were no courses online. The next thing I knew, she had friends asking me to help them with their digital marketing, so I decided to start a business. I took several courses, developed my own methods, and Social Media Traffic School was born.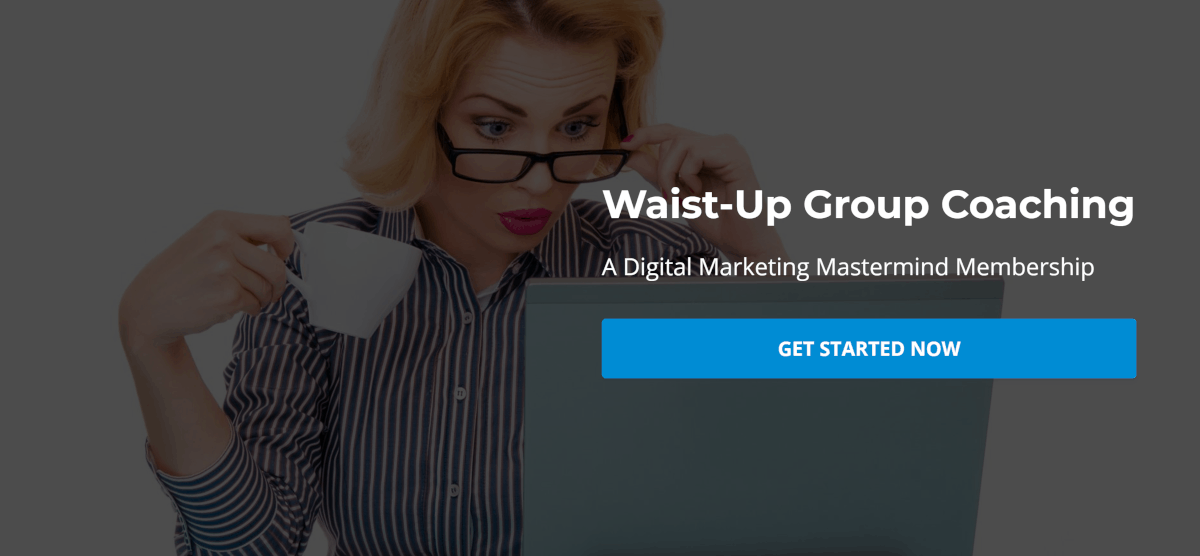 Why did you decide to create an online course in the first place?
I was getting requests to help other business owners with their digital marketing, so I created courses to teach them what they needed to know. My experience as a statistician and actuary really helped when I focused in on Facebook advertising. Knowing customer and employee behavioral statistics from my corporate life allowed me to tell the stories behind Facebook's analytics.
Did you have any moments of doubt before you created it?
Not really. My biggest struggle was figuring out the learning curve of the course software (LMS software) I used in the beginning. Then I switched over to Kajabi for my second year of teaching, and everything became so much easier to implement.
Even though I struggled with the course software at first, I decided to create a Facebook group for people who used the same software, so we could share what we knew with each other and make the tech easier.
What are your online courses like?
My courses include videos and workbooks full of exercises. Most of the videos are of me giving an overview of what I cover in each module. Some of the longer videos include screen-sharing tutorials to show how to navigate something like the Facebook Ads Manager.
The workbooks are downloadable for each course and contain exercises that help students get clarity. For instance they learn what needs to go on their websites, who their target clients are, how to find them on Facebook, and many other things.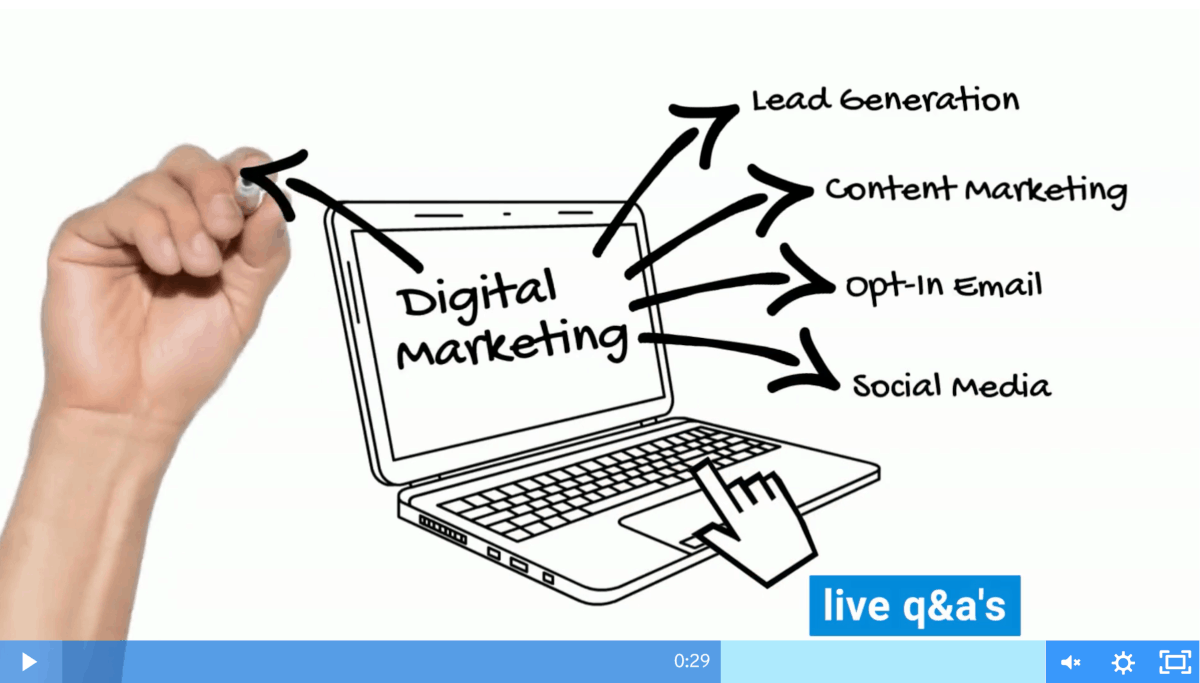 How long did it take you to create your course?
I actually sold my courses before I created them, and I teach others how to do the same. Because I have a full academy of courses, it took me almost a year to create them all. Some courses took longer than others, but for the most part, I created each course in about 4 to 6 weeks.
Tell us a little about the process of launching your first course and getting your first sales.
Before I launched my first course, I started a Facebook group. Every week I would engage with people in the group and find out more about them and their businesses. As time went on, I developed lead magnets that gave people the opportunity to sign up to my email list in exchange for a resource document.
I ran Facebook ads to carefully selected audiences and then asked them to join my Facebook group. It worked very well, and I've used a similar method since, adding in webinars, masterclasses, and challenges to engage and grow relationships.
Do you have a lead magnet?
My lead magnet is a checklist that helps you go through each step of setting up Facebook ads.
That checklist leads to a digital marketing course bundle of several courses for only $1. Those courses help you discover secrets to running Facebook ads.
Next are order bumps and upsells that allow you to join my group mastermind program and advanced Facebook advertising course. The funnel works really well.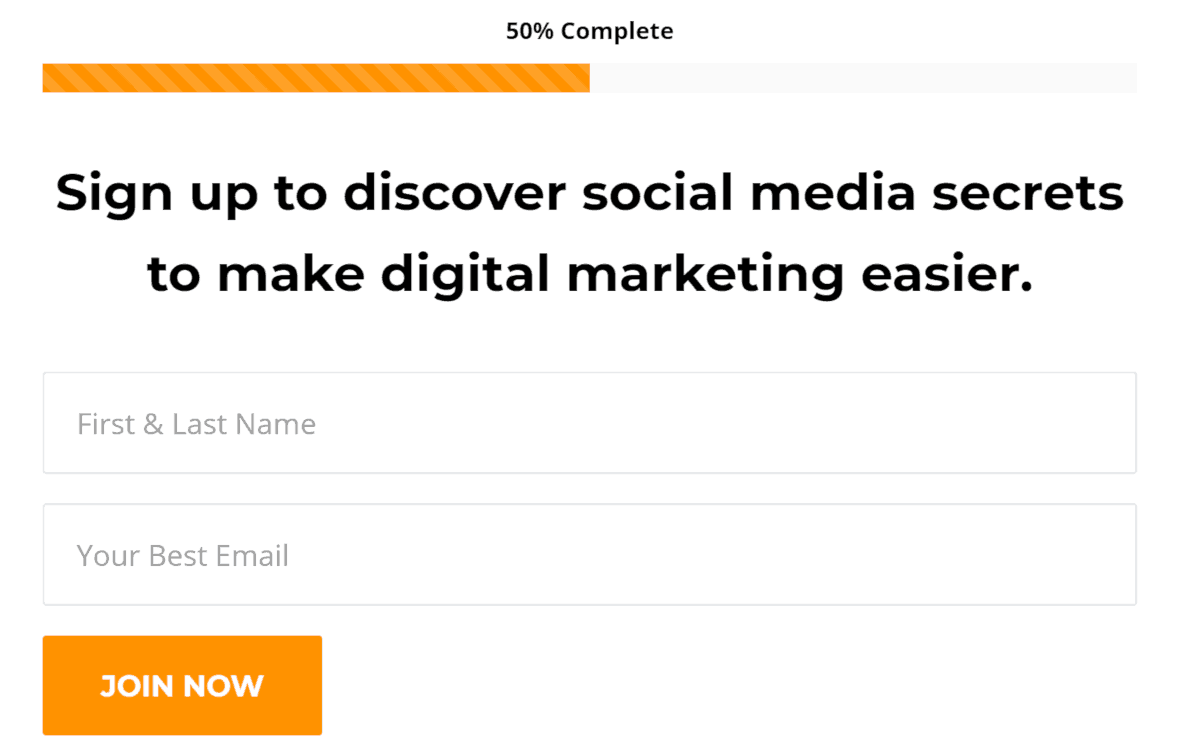 What's the traffic strategy that works best for you?
For traffic, I rely on doing Facebook live videos to my group and on my Facebook business page. I also post videos and animated images that encourage people to engage with my content and raise brand awareness. I do not ask for anything in these brand awareness posts. These are meant to help me connect with my ideal clients using common interests. Many of these posts are eventually turned into ads so I grow my audiences quickly.
What online course platform are you using?
I use Kajabi. It's amazing! It's an all-in-one online course platform that includes a website, blog, courses, funnels, email marketing, communities, and webinar events.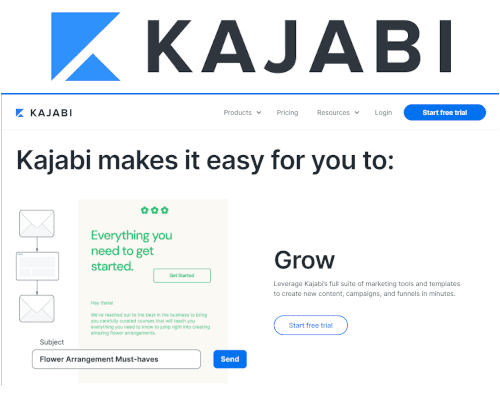 Kajabi is the All-In-One Course Platform
Kajabi is one of the top online course platforms used by successful course creators interviewed on coursemethod.com. Kajabi includes email marketing and other tools that make it easy to run your entire business from their platform.
Price Range: $149 to $399/month
Most Popular Plan: Growth Plan at $199/month
Annual Discount: Yes, take 20% off!
Free Trial: Get a 14-day free trial (credit card required)
*Our content is reader supported, which means when you buy from links you click on, we may earn a commission.
Are there any features you wish it had?
There are always new features to further advance the software, and fortunately, the Kajabi team is very responsive to their community of users.
What made you decide to use your chosen platform over others?
In the past, I used a WordPress plugin for my digital courses, and it required so many integrations. You had to add the payment processor, email marketing program, funnel pages, and more. It was exhausting to put together a funnel to market my courses, and with marketing you often have to test multiple versions before you find the winning combination. Kajabi users talked so much about how easy it was to put their marketing pieces together, and I wholeheartedly agree.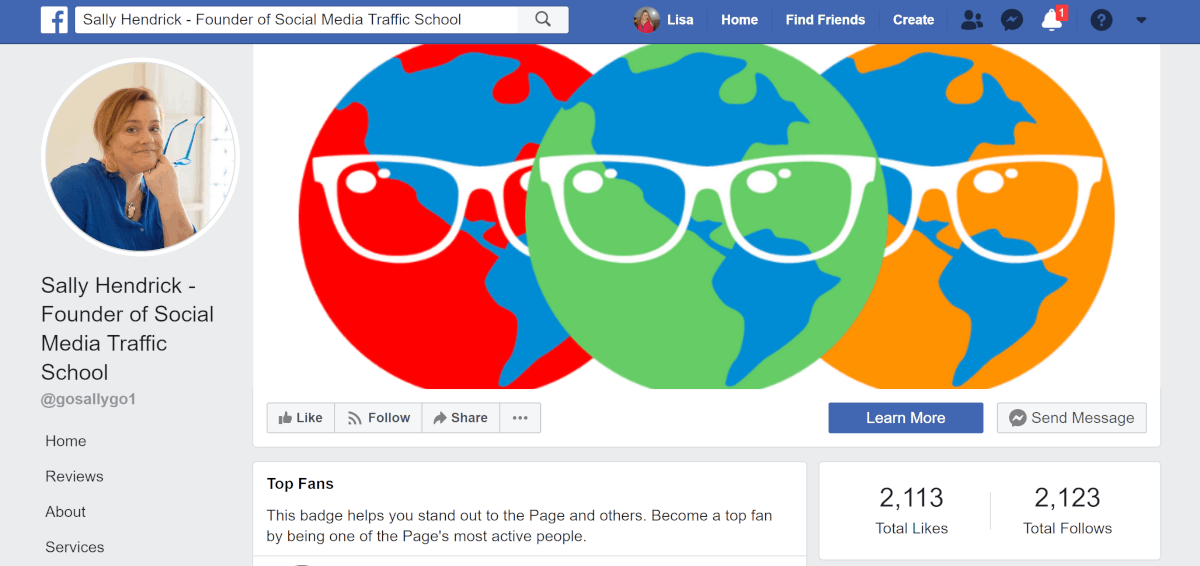 What other tools do you use to run your online course business?
I use Facebook groups to stay in touch with my members and go live with them. Otherwise, I use Loom to do quick screen recordings, Camtasia for more advanced video editing, Calendly for booking appointments on my calendar, and BlueJeans to go live with screen sharing and video conferencing in my Facebook group. I also use Zoom for video conferencing.
Please share some idea of revenue.
My launches have varied over the years, but I typically bring in 10 to 15 times what I spend in Facebook ads. These numbers have varied from $7,000 to $30,000 for any one launch. Since I also run an advertising agency, my income is supplemented further with larger clients who pay my team to manage their ads. My total income is now over $20,000 per month and growing.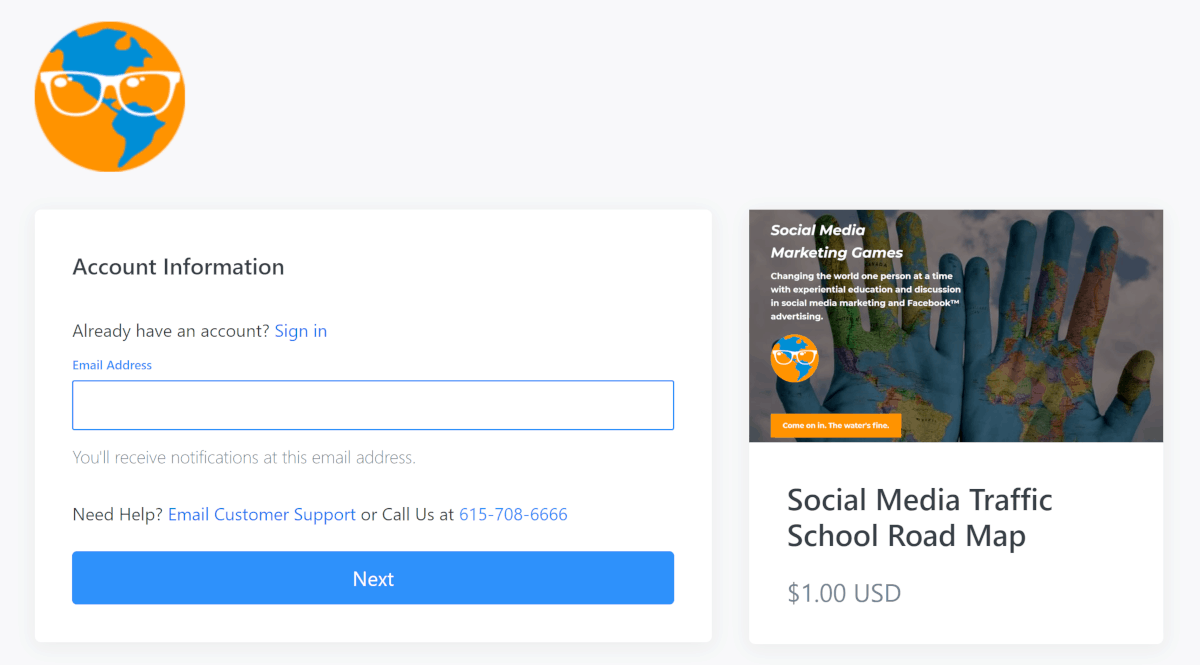 Please tell us a little about what the money you've earned from your course has done for you.
Offering courses has allowed me the freedom to work with my clients on a deeper level. Digital marketing education is a prerequisite for Facebook advertising, so when a client comes to me unprepared, I can direct them to the materials they need to get ready for my more advanced coaching. I use the money from my courses to pay my team, offset software expenses, and to pay my salary.
In addition to revenue are there any numbers you would like to share?
When I'm not pushing advertising for list building, I still get new leads every month on my website. That number is between 50 and 150 new leads a month. When I am list building with advertising, the numbers are obviously more. I tend to send traffic to my blog posts to nurture people further, and they usually sign up there.
What has creating your course done for you personally?
Having courses to refer to with my group and private coaching clients is a huge advantage. Anytime someone has a question, if the answer is more complicated than a simple sentence or two, I have lessons they can review. -Sally…
Click To Tweet
My clients appreciate this very much and often refer people to me because of my academy. This makes me feel much more confident in my ability to serve clients. It gives me more authority in this industry, and it saves precious time for both me and my clients.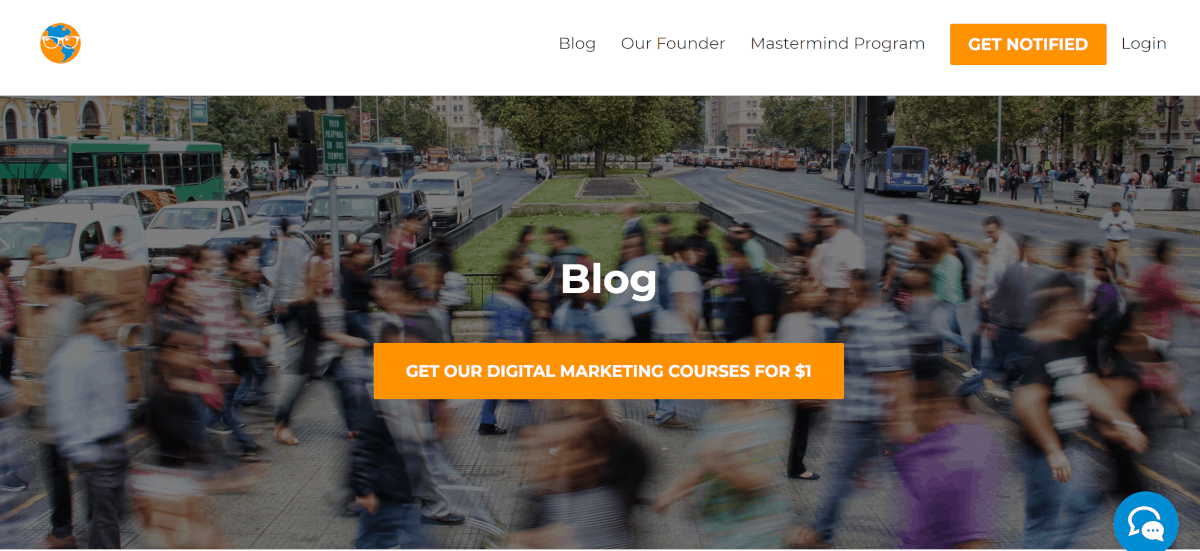 Do you have a story of a transformation from any of your clients?
One of my favorite clients has taught me so much about coaching, patience, and consistency. He launches his membership between 3 and 4 times per year and consistently holds free meetups for his followers to get to know them better. His conversion rates are amazing as a result of the careful attention he gives his community.
When he first came to me a year ago, he had a small email list, had just put tracking on his website for the first time, and was starting from scratch as far as digital marketing goes. He had been coaching for 10 years, but each and every one of his clients came from in-person meetings and referrals.
We had a mountain to climb, but after 3 launches, we've added over $100,000 to his annual income in memberships alone. This has allowed him to spend more time with his family and let others do their jobs for his business. He's a big proponent of hiring out the things he isn't the best at, and that has served him well.
What advice do you have for people just starting out?
For those just starting out, know that passive income through digital courses is an amazing way to make a living, but it's not something that happens overnight. Choose a topic you are so familiar with that you could lecture on it without notes for hours on end. Your deep knowledge will be admired by many, so do not be afraid to share what you know.
Even if you gave away all your secrets, having someone apply it to their own situation takes a well-thought out course with exercises, examples, and action steps. - Sally Hendrick
Click To Tweet
Most people are buying you with your course and need the extra accountability to finish it. Add access to you for a certain amount of time to increase the likelihood that people will buy. Collect testimonials as your clients get wins from your teaching. Don't be afraid to sell your course before you completely finish it either. This is one of the best ways to know where your students are and what they need next. It's easy for experts in a topic to jump too far ahead of their students.
Learn more about Sally Hendrick and her Social Media Traffic School: