Prezi vs. PowerPoint: Which One Takes the Prize?

Our content is reader supported, which means when you buy from links you click on, we may earn a commission.
---
In the world of digital presentations, two key players have the digital world divided: Prezi and PowerPoint. The clash between the two powerful programs will never get old, and the debate about which one is better will seemingly rage on forever.
So how do we settle this debate once and for all?
To begin, you must answer a few questions.
What does your content look like?
Who is your audience?
Is engagement your priority?
Both programs have their benefits and both come with advanced features to serve any and every need, leaving the decision entirely up to you. Which will you choose in the Prezi vs. PowerPoint presentation software war?
Contender #1: PowerPoint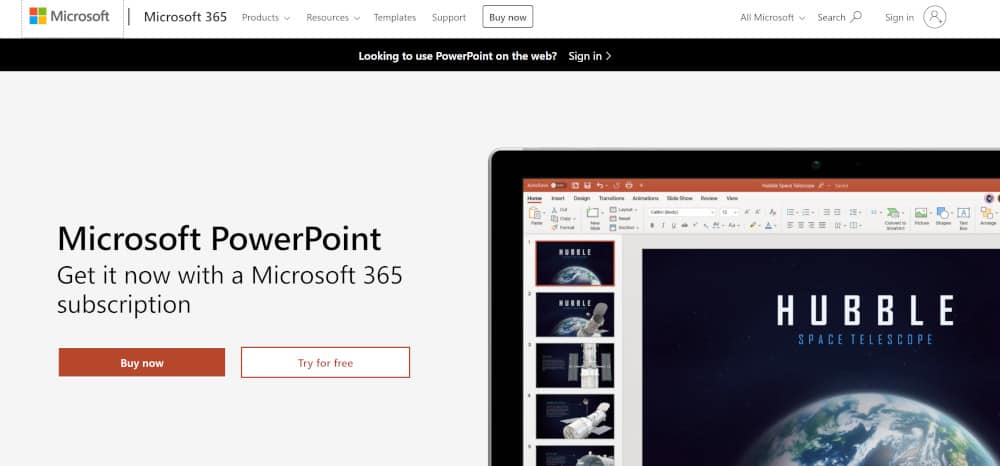 Microsoft Office created PowerPoint as one of the first pieces of software dedicated to creating digital presentations. It has become the standard go-to presentation tool for those looking to make presentations. It turns out, over 500 million users engage with PowerPoint and it holds a huge 95% majority in the presentation application market.
So why use PowerPoint? Well, if you're looking to tell a linear story that begins from point A and ends at point B, using simple tools and a simple presentation architecture, this is the tool for you. Some advantages of PowerPoint are:
Easy-to-use interface, software, and tools
Premade templates are easy to use
Easily printable (and no loss of format)
It allows users to insert hyperlinks which open web pages directly
Can accommodate downloaded videos, audios, and images, but only at one angle
PowerPoint Online can go with you anywhere and allows for remote collaboration
Contender #2: Prezi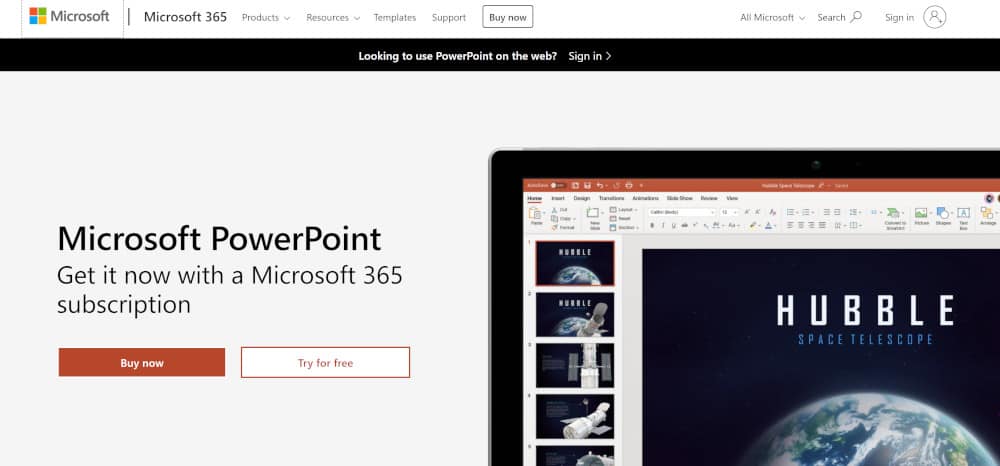 Users were introduced to a whole new world of visual presentations when this flash-based software came into the presentation software market.
Prezi is unique in its non-linear storytelling architecture, allowing you to set multiple paths to follow. With seamless integration of all kinds of media, a Prezi presentation offers a highly interactive way of presenting the information. With Prezi you can easily focus on your important points in a very unique way which offers a great benefit over traditional Microsoft PowerPoint.
So what makes it so hot? The interface, of course! Jumping from one section to another, and with a whole new type of visual imagery, who wouldn't want to use Prezi? Here are some advantages of Prezi:
The zoom function
Fun ways to navigate through the presentation
Images can be inserted at any angle – horizontally, vertically or any other way
Can accommodate media of all kinds – images, video, and audio
Presentations can be easily embedded into other online sources like blogs and web pages
You can customize pages to mimic that of newspapers and magazines
Prezi vs. PowerPoint: An Extensive Comparison
It's time to break down the specs and examine the two presentation software juggernauts. You may be a diehard fan of the legendary PowerPoint or ready to enter the realm of a newer interface with Prezi. Wherever your loyalties lie, it's worth your while to see whether you should stay, or shift parties!
Both pieces of software are packed with their own unique features, interface, and usability level. This means no matter what you're planning on presenting, you will have all the tools at your disposal to help you create the most functional presentation.
So if you're planning on creating online courses or any other type of presentation, read on to see which software you should use.
Price (You're in for a Surprise Here)
Prezi:
It's absolutely FREE! All you need is a working internet connection, flash, and a good browser. But you do have to make an account on their website to use the program.
PowerPoint:
The 1.69 GB program starts at a $126.89 price tag – and is still an absolute favorite.
Compatibility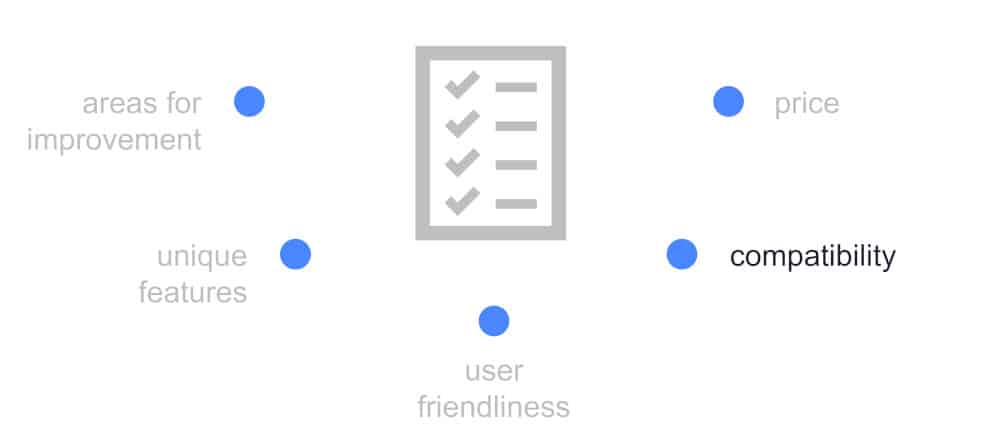 Prezi:
Since Prezi is only available online, it's compatible with any updated browser and functional flash. It also requires a working internet connection.
PowerPoint:
PowerPoint is compatible with all Windows operating systems, the Apple Macintosh, and even works as Android and iOS applications that are downloadable from the Google Play Store and the Apple App Store.
User Friendliness and Ease of Use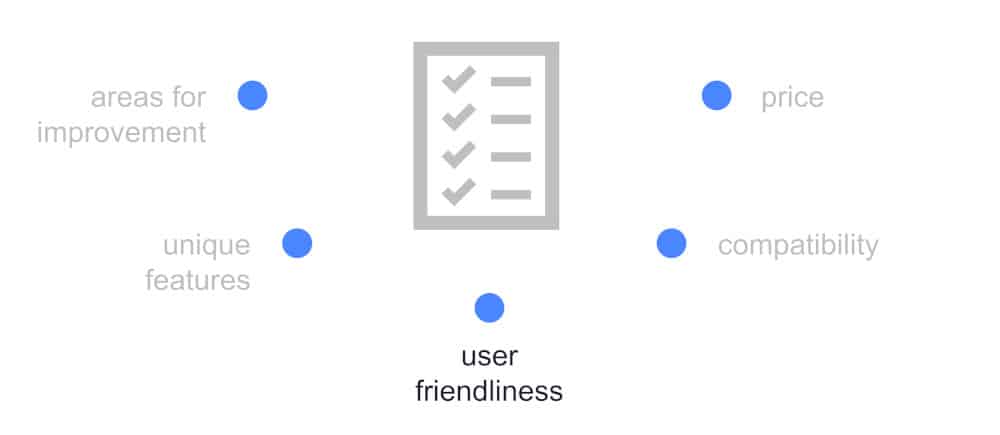 Prezi
Prezi provides you with a large blank canvas for you to customize to your heart's content. For first-timers, this can be a little intimidating, and some users have reported feeling very overwhelmed. In other words, you'll have to get some training on how to use Prezi before you actually get the hang of it.
PowerPoint
Probably the most popular presentation software of all time, the user-friendliness of PowerPoint cannot be beaten. The available tools and working interface are super easy to get familiar with, especially for beginners looking to make high-quality presentations.
In fact, it's so simple, that even kids in middle school learn to use presentation software via PowerPoint. In other words, it's got a simple interface that can be easily navigated, and the tools are also easy to understand – it requires no tutorial to get started.
Which Unique Features Stand Out?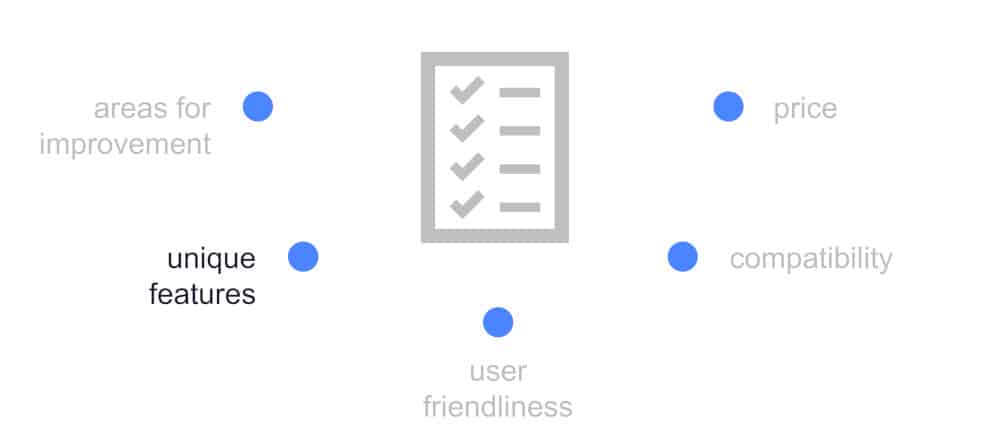 Prezi
The shining star of Prezi is how the presentation is laid out. You can make non-linear presentations that zoom in and out at different parts of your presentation. You can also add statistics very creatively using bar charts, pie charts, and other types of charts, making Prezi a great way to present numerical data.
In fact, it's a great way to keep the audience engaged because of the stunning and unique animations and transitions. Your presentation will look like it's been taken right out of a magazine or newspaper article – only better and more visually appealing.
PowerPoint
This software comes with built-in templates at the ready for you to use. With different options to choose from, users can make any presentation using the templates, themes, and a wide array of fonts.
The software also comes with free transitions, notes, and footer sections, and each slide is individually customizable. Regular updates from Microsoft constantly upgrade the archive of fonts and animations that the program offers, and the best part is that this program works fluidly – no lags or snags, which can't be said about most any PowerPoint alternatives.
Areas for Improvements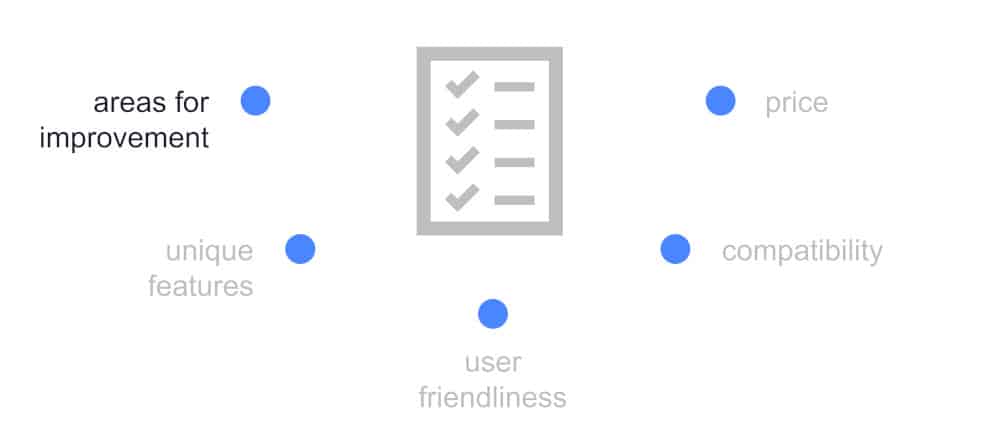 Prezi
The interface of Prezi needs to be simplified to increase user-friendliness. With users complaining that it has an unprofessional and gimmicky look, perhaps a redesign of the tools and animations would help the interface look more professional. This will also assist users in making more professional-looking presentations.
Another area of improvement is to make Prezi less distracting. Prezi can be a bit of an optical maze, running user's eyes from one end to another.
PowerPoint
PowerPoint's graphics are one of the main areas for improvement. With many competitors out there with better quality and modern graphics, animations, and other additions, PowerPoint needs to step up its game.
Another issue is expanding its creative license. PowerPoint limits you to a specific format of images and videos and media alike, and can only add them at a certain angle. And on top of that, people aren't too happy paying the hefty price of this software.
Who Is the Software For?
Prezi
Prezi is for people looking to make super interactive and engaging presentations. It's a very vibrant alternative to PowerPoint. In other words, it's great for those for whom visuals matter.
So, if you're a high school student, an employee at a digital marketing firm, or even an educator, this is a great tool to use for your presentation needs.
PowerPoint
The aim of PowerPoint, as mentioned before, is to present how point A leads to point B. So, if you're looking to present scientific findings, statistics, or other topics of the like, this software is for you.
It's also great to use when teaching young children about how to work on digital presentations, and is always a safe choice to use when going into corporate meetings, university classes, or even an informal meeting with your team.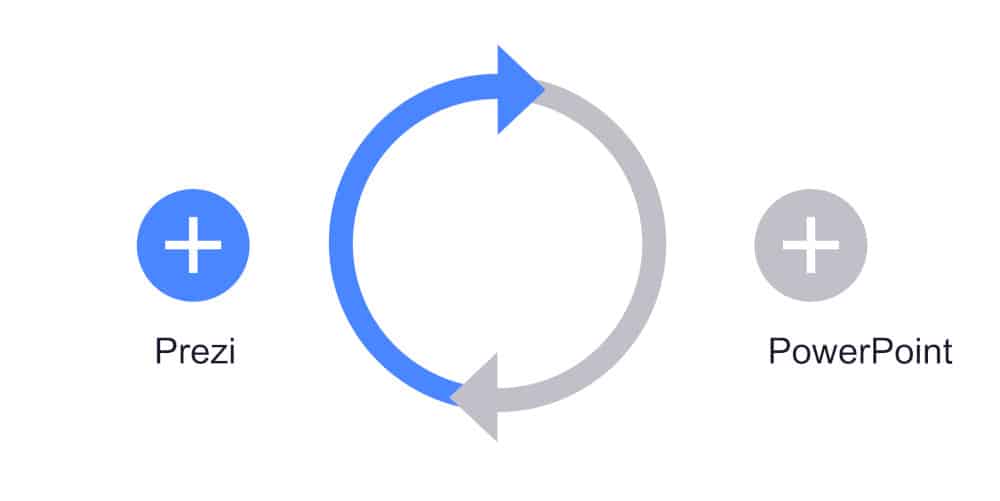 So Who Wins?
It's pretty hard to say who won this debate. Both pieces of software are equally useful in their niches and with their own customers. So perhaps, it all comes down to the user and what the user wants.
However, to get the best out of both presentation software, users must continuously practice and experiment with them to know how to make their presentations come alive. If you're pressed for time, going with PowerPoint would be a great idea because of the premade templates, which offer you a framework to arrange your content in.
But again, if visual appeal and quality are your priority, and you're a fan of new technology, you're going to love working on Prezi to make your presentations.
The Takeaway
So next time you're looking to make a presentation, consider your audience, your content, and how much time you have to make a great presentation to wow everyone.
Whether you choose Microsoft PowerPoint or Prezi each comes with its benefits, and each has its drawbacks. Either way, both of them help users to create an exciting presentation that are both visually appealing and intellectually stimulating.