What Megan Griffith of HealingUnscripted.com Learned From Her First Launch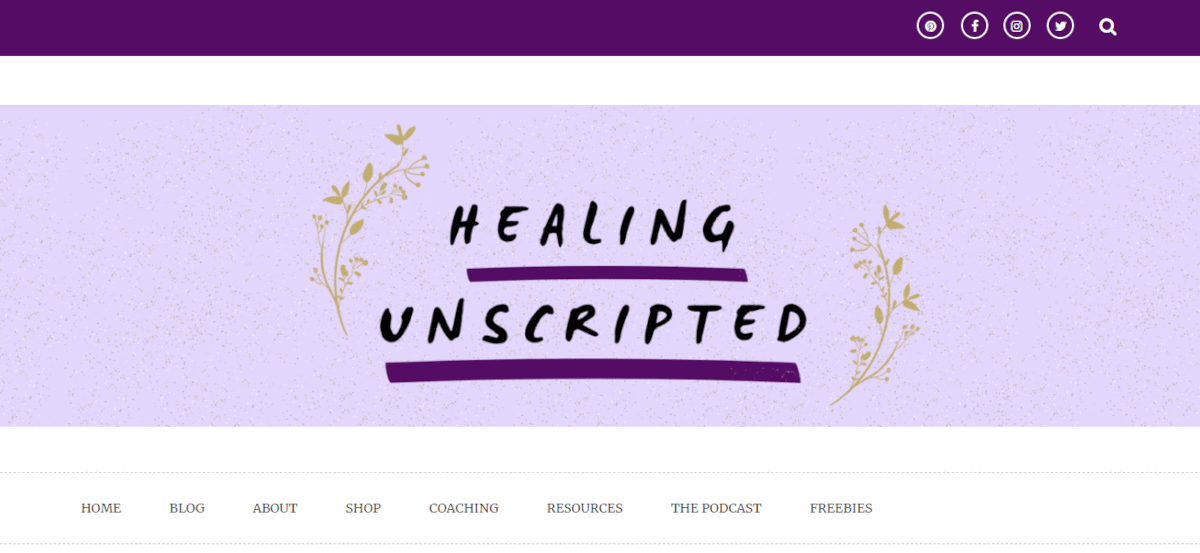 Our content is reader supported, which means when you buy from links you click on, we may earn a commission.
---
Who: Megan Griffith
Website: healingunscripted.com
Course Topic: Overcoming Anxiety
Interesting Stats: 58,000 followers on TikTok in less than a month
Who are you and what course have you created?
My name is Megan Griffith and I'm a mental wellness coach and blogger seeking to help women who are starting their mental health journey. I provide validation, actionable tips, and a sense of community to help women learn to understand and accept themselves. I do this through my blog, podcast, coaching, and courses, including my Anxiety-Proof Mornings eCourse. This course is designed to help women create a morning routine that's easy and natural instead of overwhelming and stressful.
What market does your online course serve?
This course is designed to help women who know they would benefit from more structure in their lives but aren't sure how to make it happen. These women often feel overwhelmed and unsure of what they can do to make things better. This course gives women a direction, an action they can take to decrease that sense of overwhelm and consistently improve their lives.
What's the biggest benefit of taking your course?
The biggest benefit of taking the Anxiety-Proof Mornings eCourse is the calm that comes with starting your day on the right foot. When you have a solid morning routine, you can start each day with a sense of peace, intention, and purpose.
How did you get into the market?
I came up with the idea for the Anxiety-Proof Mornings eCourse after I developed my own successful morning routine for the first time ever. I'd struggled with mornings for years, but once I started working with my brain instead of fighting against it, I was able to create a morning routine that works for me. For instance, I'm motivated by comfort. I love feeling comfortable, so I included lots of comforting activities in my morning routine to make myself more likely to actually get up and carry out my morning routine. I took simple tips like that and compiled them into the Anxiety-Proof Mornings eCourse to create a new, effective system for creating a morning routine.
Why did you decide to create an online course in the first place?
I decided to create an online course because I realized that would be the best way to deliver the information needed to create an anxiety-free morning routine. With an online course, I could guide people through the process, step-by-step instead of overwhelming them by dumping all the information on them at once.
Did you have any moments of doubt before you created/launched it?
I definitely had moments of doubt while creating this course. I had all the typical self-doubt thoughts, like "Who am I to make this? What can I offer that others haven't already? Does this even matter?"
If so what made you turn it around and do it anyway?
I kept going, despite the doubts, because I realized what a difference this course could have made in my life just a few years ago. When those doubts crept up on me, I would take a break from working, usually to take a nap and remind myself of all the women who needed me to complete this course.
What's your online course like?
The Anxiety-Proof Mornings eCourse is designed with both live-action video and text-based instruction, along with a helpful workbook.
How long did it take you to create your course?
It took about two weeks of non-stop work to create this course.
I started by outlining the main points I wanted to get across, then I filled in with how I would convey that information (video vs. text vs. workbook). I created the workbook first, then built the text-based modules, and then I…
Click To Tweet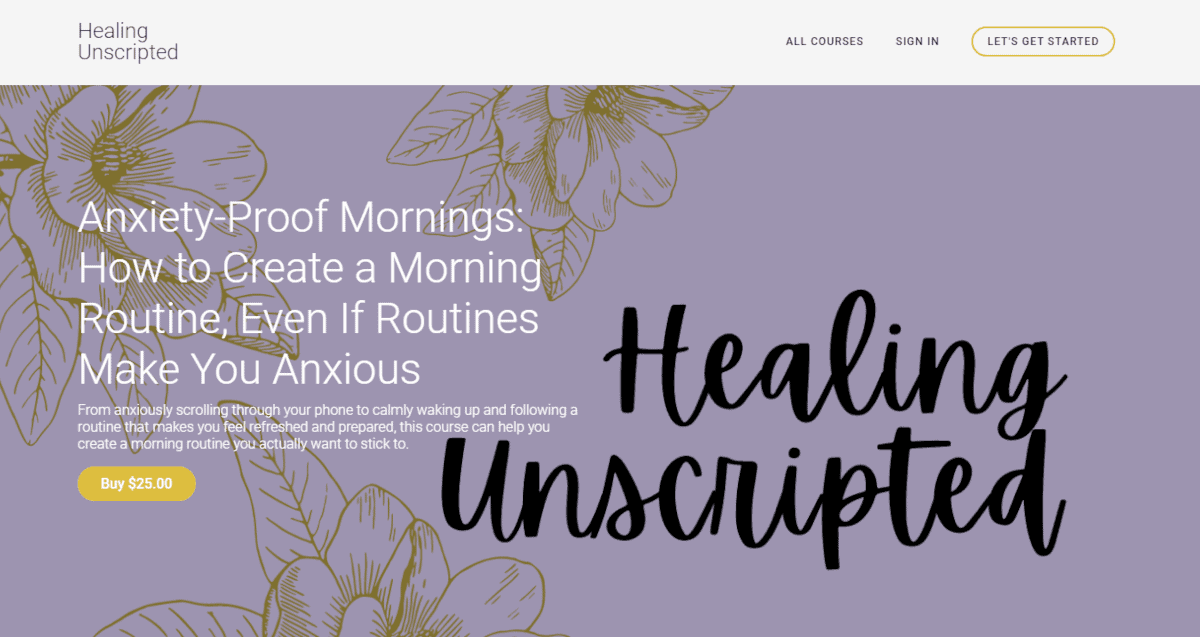 Tell us a little about the process of launching your course and getting your first sale(s).
I started my launch by sending an email to let my readers know that something new was coming. I hoped the mystery would create intrigue and lead to better email open rates when I sent more promotional emails later on. Then a few days later, I sent another email and posted it on social media to announce the course and what it was about. I continued emailing and posting about the course for a week or so, and then made the course available for sale along with limited-time bonuses for one week. During that week, I continued emailing and posting on social media. Toward the end of the week, I got my very first sale and I was so thrilled.
Do you have a lead magnet?
To increase the number of email subscribers who would receive my emails about the course, I created a lead magnet: Finding the Courage to Try 5-Day Email Challenge.
This challenge is made up of 5 days of emails encouraging the subscriber to confront their fear of failure, their fear of success, and eventually find the courage to try something new, no matter how small.
What's the traffic strategy that works best for you?
I thought email would be the best traffic strategy for selling my course, but I've recently discovered that social media can be a much more effective strategy. My new coaching services have gotten a lot of attention through social media.
What online course platform are you using?
I use Thinkific to create my courses.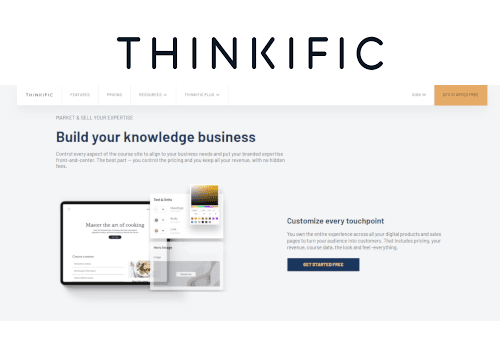 Take a Look at Thinkific!
Thinkific is the most popular online course platform used by successful course creators interviewed on coursemethod.com. It's a complete solution for creating sales pages, uploading all course content, taking payments, and more.
Price Range: Free to $499/month 
Most Popular Plan: Pro Plan at $99/month
Annual Discount: Yes, take 20% off!
Free Trial: Try out Thinkific's core features for free.
*Our content is reader supported, which means when you buy from links you click on, we may earn a commission.
Do you like it?
I love Thinkific! It includes all of the features I need at this stage of my business.
Are there any features you wish it had?
No, I'm very pleased with all of the available features.
What made you decide to use your chosen platform over others?
I decided to use Thinkific because the free version of the program included the most features compared with the free version of other platforms.
What other tools do you use to run your online course business?
I use Canva Pro to create my workbooks and promotional images. Acuity to schedule my coaching calls. Lyrical Host to host my website.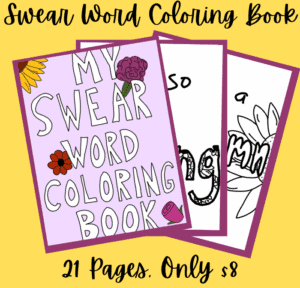 What books or training programs have you found useful on your journey to a successful business owner that others might find valuable too?
I absolutely loved the SEO Jumpstart course by Eb Gargano. It's taught me everything I know about SEO and gaining traffic from organic search.
Do you have any big mistakes you've made along the way that you'd be willing to share?
My biggest mistake so far was relying primarily on email to generate sales for the Anxiety-Proof Mornings eCourse. My initial launch of the course wasn't as successful as I would have hoped. Looking at my traffic sources, I think it's because very little of my traffic comes from email at this point in my business. I think if I'd focused more on social media and SEO, sales could have been much higher.
Please share some idea of revenue.
I only made $25 on my initial launch of the Anxiety-Proof Mornings eCourse, which was definitely hard on me. I put so much time into the course. Between that and knowing it could really help people, it was hard when only one person bought the course. Initially, I felt rejected.
But now I see that I simply marketed the course incorrectly. I focused too much on email and not enough on social media and SEO. My other courses and coaching services, which I've promoted on social media, have performed much better. I've actually made over $400 from courses and coaching in the past three months.
Please tell us a little about what the money you've earned from your course has done for you.
That $400 might not seem like much, but it has given me so much hope for my financial future. If I can make that much money in my first three months, how much more will I make in my first three years? I've used the $400 to invest back into my business, paying for services like Canva Pro and Acuity Scheduling.
In addition to revenue are there any numbers you would like to share?
I've actually gained over 58,000 followers on TikTok in less than a month. I've done this by creating high-quality videos every single day for a week or two until some of the videos started taking off.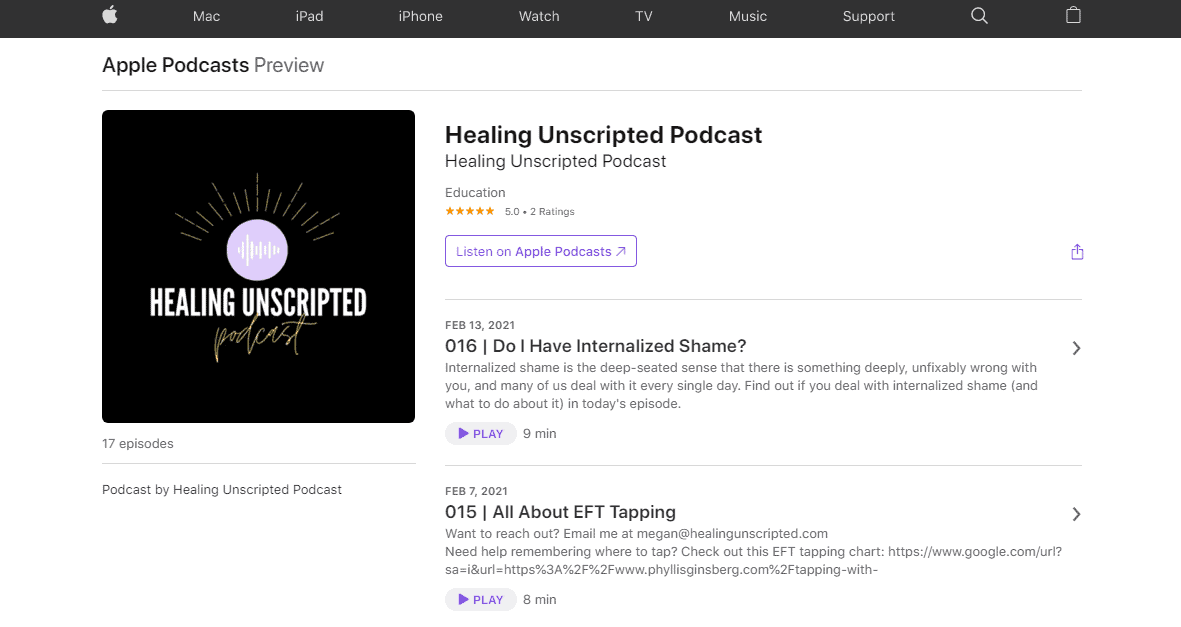 What has creating your course done for you personally?
Even though the Anxiety-Proof Mornings course wasn't as successful as I might have hoped, it's taught me something incredibly important about business:
Failures don't say anything about who you are as a person. Failures are lessons, and if you pay attention, they can strengthen your business even more than successes. - Megan Griffith
Click To Tweet
Do you have a story of a transformation from any of your clients?
The most amazing transformation I've seen so far is with one of my coaching clients. We've only met twice, and in that time we've managed to make significant progress toward quieting her inner critic.
In the past, she'd always been taught to ignore her inner critic or to argue with it using logic, but those things had never really helped. So instead, we extended gentle validation to that inner critic. In two short sessions, she said she already noticed that she felt calmer and the inner critic was quieter.
What advice do you have for people just starting out?
Before I started creating courses, I wish I knew that they wouldn't take off right away. I wish I knew that failure is a necessary part of the business and that success is always around the next corner.
Learn more about Megan Griffith of Healingunscripted: