How Lucy Kelly Helped Earn Over $19K in 2-days offering Advice on Starting a Handmade Business Online

Our content is reader supported, which means when you buy from links you click on, we may earn a commission.
---
Who are you and what course have you created?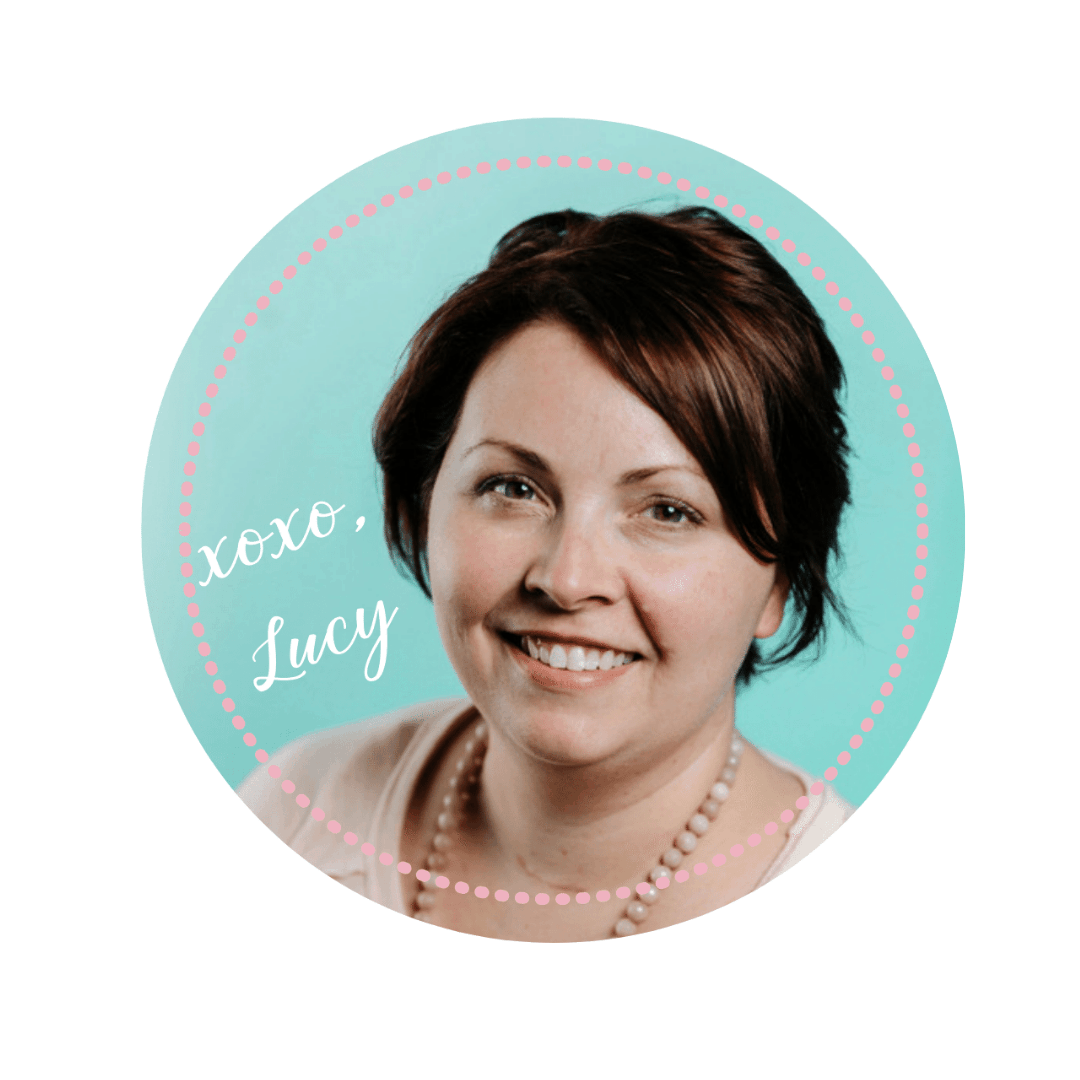 My name is Lucy Kelly, and I am the artist/owner at bel monili. I have had my own handmade jewelry business since 2010, and in that time I have grown from selling at small craft shows on the weekend to 6 figures in sales.
I had a creative start in life as a child, with a keen interest and love with crafts.  By being close to my grandmother, I saw first hand the impact I can make when I choose to genuinely connect with people (which, as it turns out, later fueled my understanding of them in order to create a memorable customer experience).
Life up until my mid-twenties focused more on practicality, but I quickly learned how important it was for me to give back to humanity with the work I do. Each career I moved to and from, slowly but surely helped me reconnect with my purpose to help others.
New life circumstances provided me the opportunity to re-explore an area that I was unknowingly suppressing or neglecting – my creativity. All it took was going through different craft classes to land on the one I had a knack for, right from the get-go: jewelry.
Immediate interest from others to buy, gave me the early confidence to run with my skills. Since then, I reconnected to my calling to creativity, and all the lessons from the school of hard knocks have led to building a thriving handmade business.
I help handmade sellers bring their offline businesses online through the framework I teach in Bloom: Grow your Handmade Business Online. This is a self-paced digital course that walks through branding, content creation, social media presence, email marketing, and ultimately how to build a Shopify website.
What market does your online course serve?
My course serves anyone with a handmade business (artists, crafters, hobbyists, etc) who:
sell primarily at art and craft fairs but want to have an online presence as well (this is critical now more than ever)
have an Etsy shop and want to move over to Shopify (but don't know where to start)
has played around with getting online but really hasn't been able to get the traction they need to be able to sell any significant amounts
What's the biggest benefit of taking your course?
Students get a complete blueprint of exactly where to start and what steps to take to solidify their branding strategy. They identify their Perfect Customer (PC) and learn how to speak DIRECTLY to their PC with targeted and relevant content. They also gain a step by step walkthrough of exactly how to set up a Shopify website that is optimized for the unique needs of handmade sellers. The biggest benefit is that there is no more guessing about where to start or what to do. Follow the steps, do the work, and get the results.

How did you get into the market?
I have had my own handmade business since 2010. Along the way, I have learned a LOT of lessons. I have had incredible success in my own business using the steps that I teach in this course. I felt like 2020 was the year that I needed to give back to the artist community by gathering this information and helping others to get on the path to success. There is no other course like this that is customized to capitalize on the unique set of circumstances art and craft fair sellers have access to.

Why did you decide to create an online course in the first place?
I have had many requests to coach and teach individually: unfortunately, I don't have the bandwidth to coach 1:1 and make the impact on the community that I'd really like to make. The online course gives me the ability to disseminate information to a huge group of people who can directly and immediately benefit from the course. -Lucy Kelly Click To Tweet
Did you have any moments of doubt before you created/launched it?
Putting a course together is a L-O-T of work! I have had this idea floating around for well over a year before I started to take any real action, so yes, there was doubt. At the very least, there are so many moving parts to the mechanics of creating a course, getting it online, and getting it ready for students!
If so what made you turn it around and do it anyway?
I have had SO many requests from other artists and sellers for help in getting online. I know that this course is desperately needed by my audience. So I felt that it was my duty to get it out to them.
What's your online course like?
The course is a 5 module self-paced course. Each module consists of a set of video lessons 5-15 minutes in length that give instruction and then action steps. There are downloadable workbooks and lesson notes available for each lesson.

How long did it take you to create your course?
I started in September 2019 and finally finished up for the first launch in January 2020. I am constantly adding to the tech library, and with this latest launch, I am adapting to add bonuses that are valuable to the community in figuring out how to navigate being a handmade business owner in a time of quarantine/"stay at home" orders.
Tell us a little about the process of launching your course and getting your first sale(s).
My first launch was a wild experience. I ran a series of live webinars teaching how to do a keyword search and then use those keywords to create and repurpose content. Leading up to the cart open, I had started up a challenge group (a Facebook group) in October 2019 to nurture my audience and give them prompts and activities to get them ready for the holiday 2019 sales season.
Do you have a lead magnet?
At the end of March 2020, I collaborated with 6 other handmade sellers to run what we called a "Virtual Boutique Stroll". We created a Facebook event and linked to each of our websites. Then we created a series of promo and marketing activities leading up to the event.
The Boutique Stroll was wildly successful. Between the 7 of us, we sold over $19k across 2 days. Two of the participants were smaller businesses and sold just over $1k each. The remaining 5 of us collectively sold $17k. I have a lead magnet that is a mini video workshop. This workshop walks through the steps I took to create, promote, and run the event. It also includes a breakdown of our numbers (our collective social media following, ad spend, email list size, etc) and examples of how to adjust/optimize for similar results.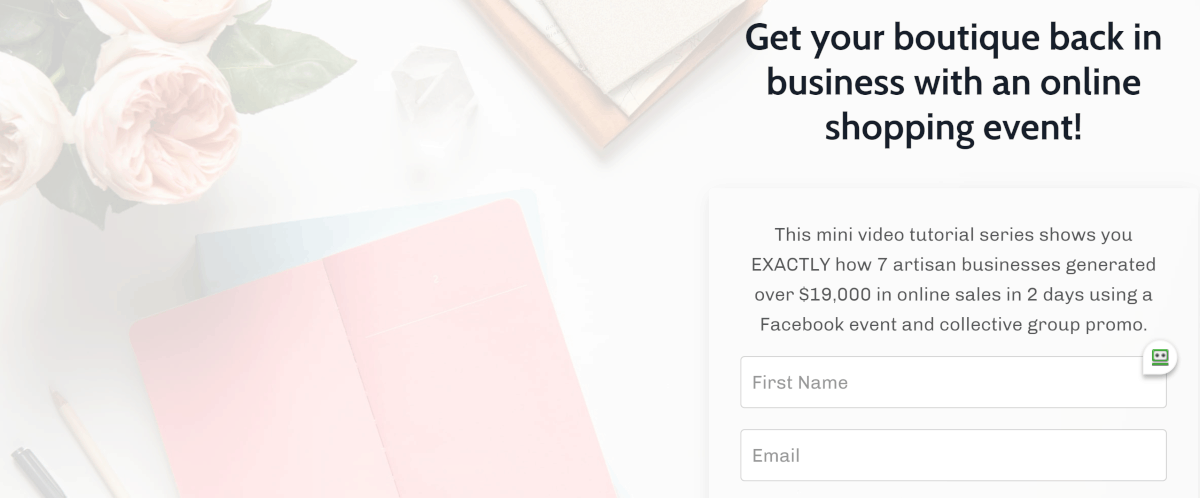 What's the traffic strategy that works best for you?
I love offering information and proof based on what has worked in my own business. I have had 10 years of experience, and in that time I have made many friends in the industry. Maintaining and building those personal relationships is what has made me successful across all areas of my business and career. -Lucy Kelly Click To Tweet
What online course platform are you using?
Kajabi and I love it! It's an all-in-one digital course platform that has everything I need.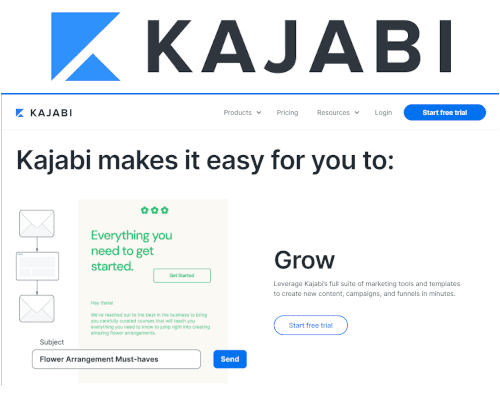 Kajabi is the All-In-One Course Platform
Kajabi is one of the top online course platforms used by successful course creators interviewed on coursemethod.com. Kajabi includes email marketing and other tools that make it easy to run your entire business from their platform.
Price Range: $149 to $399/month
Most Popular Plan: Growth Plan at $199/month
Annual Discount: Yes, take 20% off!
Free Trial: Get a 14-day free trial (credit card required)
*Our content is reader supported, which means when you buy from links you click on, we may earn a commission.
Are there any features you wish it had?
No, it has everything.
What made you decide to use your chosen platform over others?
I was enrolled in Amy Porterfield's Digital Course Academy to learn how to create my course. Kajabi is what she recommends. I always go with her recommendations on things like this.
What other tools do you use to run your online course business?
I use Keynote to create my slides, Screenflow to record my modules, Asana to organize my business and Kajabi for my course and website.
What books or training programs have you found useful on your journey to a successful business owner that others might find valuable too?
I can't recommend Amy Porterfield's Digital Course Academy (DCA) highly enough. She is amazing, and she teaches in such an authentic way. I am now a member of her Momentum community, which is exclusively for DCA graduates.
Do you have any big mistakes you've made along the way that you'd be willing to share?
Before I purchased Amy's DCA course, I had purchased another course that really didn't offer me much more than tech tutorials.

Please share some idea of revenue.
After my first launch in January 2020, I have 19 students enrolled. I am launching for the second time in April 2020.
Please tell us a little about what the money you've earned from your course has done for you.
I am right at the beginning of this journey with only one launch under my belt, so the money I've earned so far has covered the cost of my education and materials needed to create the course.
In addition to revenue are there any numbers you would like to share?
I have just over 1k subscribers on my email list since October 2019. With my newest lead magnet, it's growing every day.
What has creating your course done for you personally?
I am more confident as a teacher and an artist. I have an overwhelming sense of confidence for having actually DONE it!

Do you have a story of a transformation from any of your clients?
I don't have any full stories yet. However, my students are reporting that they are making progress and are starting to get consistent sales!
What advice do you have for people just starting out?
Take the first steps…you will never ever be "ready". If you wait, you will never do it.
Learn more about Lucy Kelly of Belmonili.com: