How Katelyn Magnuson Uses Virtual Assistants for Her Online Course Business to Boost Her Output and Her Revenues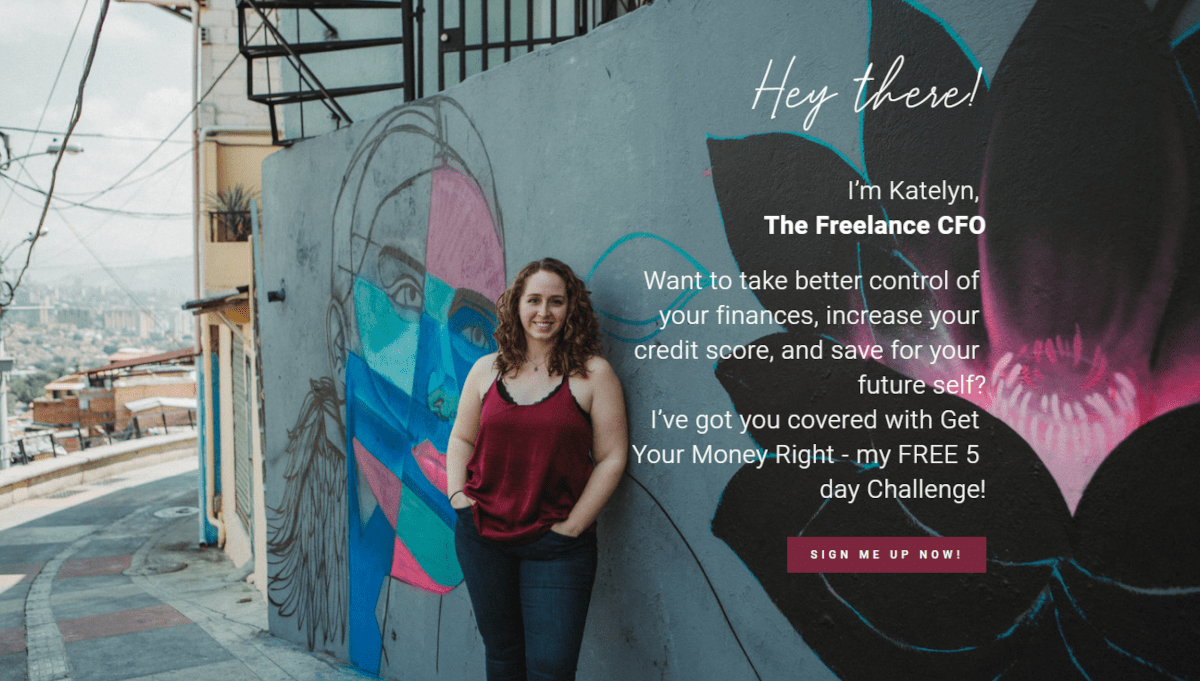 Our content is reader supported, which means when you buy from links you click on, we may earn a commission.
---
Who: Katelyn Magnuson
Website: thefreelancecfo.biz
Course Topic: Self-employment finances
Interesting Stats: Launch revenues from $500 to $13,000
What market does your online course serve?
My course serves entrepreneurs, freelancers, and other small business owners. While I cover personal finance and retirement in the course, it's geared towards self-employed individuals. It has five main topics: infrastructure, income & expenses, accounting, taxes, and personal finance. Each topic has subsections with video training, spreadsheet tools, and notes/checklists.
What's the biggest benefit of taking your course?
The biggest benefit to taking my course is an increased knowledge of how self-employed finances, business, registration, and taxes work. Most of my course participants do one of three things after working through the modules:
They have the knowledge they need to handle their bookkeeping with confidence, maximize tax deductions, and prepare their business to be audit-proof!
They realize what all goes into accurate bookkeeping, and they look to hire out aspects of it where they can, even if it's not all of it right away.
Some decide they want nothing to do with it, and reach out to me to work in a 1:1 capacity.
I highly encourage clients in stages 1 & 2 to run a virtual assistant (VA) through the course materials and have them work through their bookkeeping tasks and start outsourcing the workload bit by bit. This works for several reasons, the client has a much more thorough understanding of their accounting and why things need to be done, the VA then has the same training as the client and a similar understanding of processes, which ends up leading to cleaner team communication and more effective workflows.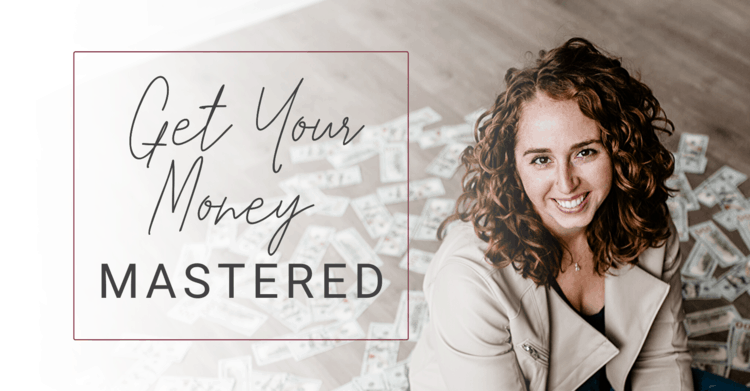 How did you get into the market?
I've been in the market of financial and accounting education for over 10 years now, and it was something I fell into during college and loved doing. Not only that, but I truly enjoy being the biggest impact possible, rather than a cog in the wheel of a corporate machine, which kept me working with entrepreneurs, freelancers, coaches, consultants, and other self-employed business owners.
Why did you decide to create an online course in the first place?
I have offered 1:1 and group programs for years. My clients were engaged, thriving, and learning about their money in a way that was approachable and shame-free. The biggest barrier for prospective clients was the cost to work with me in a higher-touch setting. Many of them wanted to have something they could reference to walk through as the need arose. This lead me to want to create a course that was jam-packed with all of the basics someone would need to run a successful business. It comes with lifetime access, and updates, at a price point that was a no-brainer.
Did you have any moments of doubt before you created/launched it?
Oh, absolutely. I think imposter syndrome rears its head at the worst times throughout any new venture. I had a few gummy spots where I held off recording a module or a subsection because I felt like it had to be JUST right, and questioned if what I was doing was even going to be valuable. But, at the insistence of my OBM, and countless other potential clients that need this information at an affordable price point, I was able to push through and make it happen.
One of the most helpful phrases I repeated was "this isn't set in stone, I can change and update it whenever I need to". - Katelyn Magnuson
Click To Tweet
What's your online course like?
My online course has live training videos. These include screen shares when relevant, several custom excel tools/calculators, and notes/checklists.

How long did it take you to create your course?
The course itself took around 80 hours to create. This includes the written training materials and tools and recording the training videos. In reality, it took me almost 6 months to complete the course materials. From there, I handed them off to my team to prepare in the hosting software.
Tell us a little about the process of launching your course and getting your first sale(s).
Get Your Finance Shit Together Self Study Course is actually a completely revamped and thoroughly overhauled course that was formerly called FUSE (Finance School for the Self Employed). Through the revamp process, I updated materials, re-recorded all-new training videos, included 3 additional training topics with their own subtopics, and created an additional excel calculator for quarterly estimated taxes. I took a program that had been good and made it excellent.
I knew I wanted to update the course last year, but between a broken ankle, selling my house, buying a house out of state, and then rolling into the longest tax season I've ever seen, it took a back burner. It wasn't until this year when I could devote the time, energy, and creative capacity to give the materials my best.
I created a course topic outline as a starting point and got rolling. I worked to record training materials in batches based on content and would work to get 3-6 videos done per day. One of the changes to this iteration of the course was making my training videos 5-20 minutes each instead of 30-45 as they had been previously.  Accounting and finance can be very dense topics, and although I make them easily digestible, shorter training topics have performed much better for my audience.
Do you have a lead magnet?
Yes! I have two, one is Get Your Money Right, a free 5-day challenge to help improve your money knowledge and financial freedom in 10 minutes a day or less. The other is my free Facebook Group, Millennial Money Mastered. The 5-day challenge is something I promote 1-2 times per month across my social channels and in my FB group. The FB Group and my email list are my biggest lead generators at this point, especially since I'm very active in the group, and work to balance value and sales both in my emails.

What's the traffic strategy that works best for you?
Client referrals and media features have been two of the most effective traffic strategies for me. From there, leads end up on my email list or in my free FB group, where they're able to consume a large amount of valuable content for free while getting to know my teaching style. This makes for great conversions when I launch new offerings.
What online course platform are you using?
Teachable had been my go-to platform a few years ago when I was first getting started. I found it to be costly for that plus an email marketing software and made the switch to Kartra, which could handle the more robust service offerings I was planning to create.
Do you like it?
Yes! There have been very few drawbacks on my end, the creators are constantly working to improve current features and add new ones.
Are there any features you wish it had?
Yes, I wish I could create an affiliate link that covered all programs and courses with one unique link per affiliate, versus the current model which has a unique affiliate link for each shop item that affiliate commissions are allowed on.
What made you decide to use your chosen platform over others?
Originally, Kartra was a switch to offer additional features and customizations, warehouse my email list, offer better list tagging, and all for a more affordable price. We've stayed with them because it's been such an easy platform to grow with and for their continued improvements and welcoming attitude towards user feedback.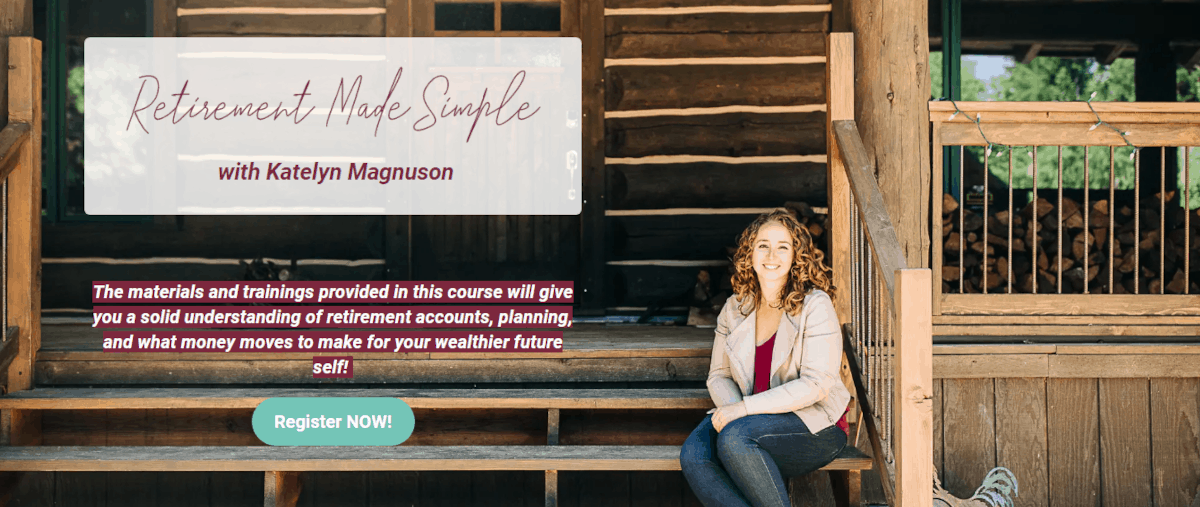 What other tools do you use to run your online course business?
My team uses Asana for project and task management, Google Drive, and Voxer for regular communications. This keeps us from falling into the corporate trap of having meetings or phone conversations when they're not necessary, and also makes it easier for my team to work across multiple time zones.
What books or training programs have you found useful on your journey to a successful business owner that others might find valuable too?
One of my all-time favorite books is 'Thank and Grow Rich' by Pam Grout. I credit it with forever changing what thoughts I choose to consciously (and therefore subconsciously) think about and reinforce.
My gratitude practice has brought so much more abundance, revenue, and happiness to my life, and I'm now able to find a positive take away from almost any occurrence in my life. I feel so strongly about her book, that I gift each of my 1:1 clients with a copy of it when we start working together.
Do you have any big mistakes you've made along the way that you'd be willing to share?
Overcomplicating things and not hiring out areas I'm not an expert in are my two biggest mistakes. Thinking a course has to have EVERY SINGLE scenario possible laid out and needs to have zero flaws was tough for me to get around. Eventually, I was able to push through that when I started hearing rave reviews from clients (and surprise, I was still finding typos in my copy 😉 ). The other mistake was trying to do it all myself and not hiring help sooner.
I'm now a huge advocate for hiring out strategically wherever you can. - Katelyn Magnuson
Click To Tweet
It's helpful for me to have another set of eyes reviewing my course materials. Plus it's also so much faster for me to have someone set up the course infrastructure and launch emails. This frees me up to be an expert in my own sphere of genius. It's much better than trying to do everything needed to create and launch a course.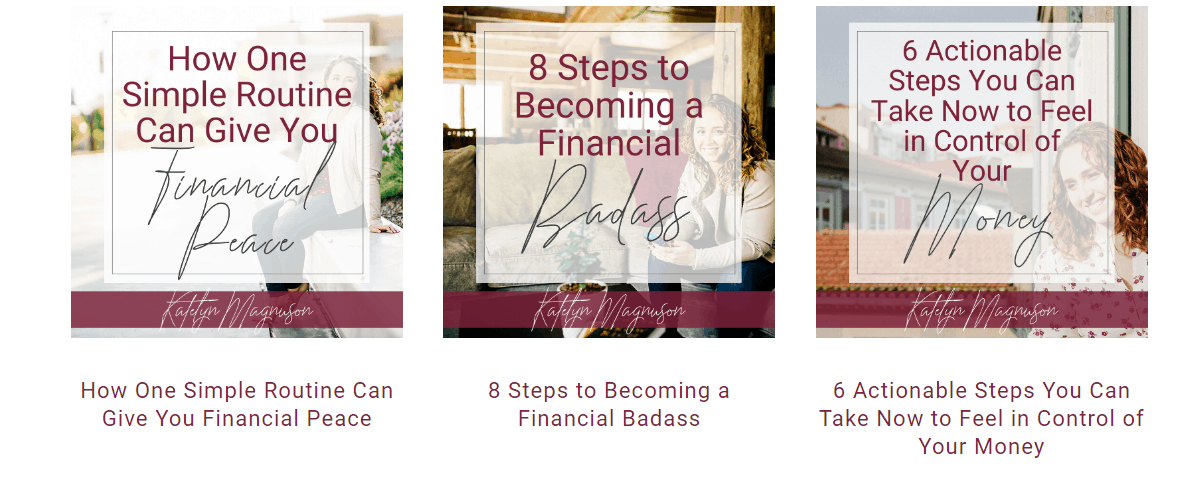 Please share some idea of revenue.
My launch sales from courses and group programs have varied. I've earned as little as $500 to as much as $13,000. This is with an average email list size of 500.
Please tell us a little about what the money you've earned from your course has done for you.
The revenues from my courses and work allowed me to buy my dream log home in the mountains outside of Boise. I also retired my husband, continue to build a team, and travel the world. All this is possible, while continually decreasing my working hours, and increasing my play!
In addition to revenue are there any numbers you would like to share?
The most impressive numbers I have are my open rates for my emails. That plus the launch revenue I've seen with such a small social media presence (approximately 1850 on IG, 900 in my FB group, and 650 on my email list). And I credit it to being authentically myself when I write and launching offerings I feel FIRED up about! If I launch something because it's on the "schedule", but I'm not feeling it, then it almost always is a smaller revenue launch. My best launch ever was where I had an idea for a mastermind group program. I started selling it that week. I sold out all 15 spots by the following week for about 12k in revenue!
What has creating your course done for you personally?
Creating my course gave me a feeling of freedom and accomplishment. It bottled up SO much of my knowledge into an affordable course. I felt great that I can help change the way people work with and view their money (and subsequently, change their lives). Prior to having my course completed, I was limited by the hours in the day and my own capacity for clients. This can (and did), quickly lead to burnout.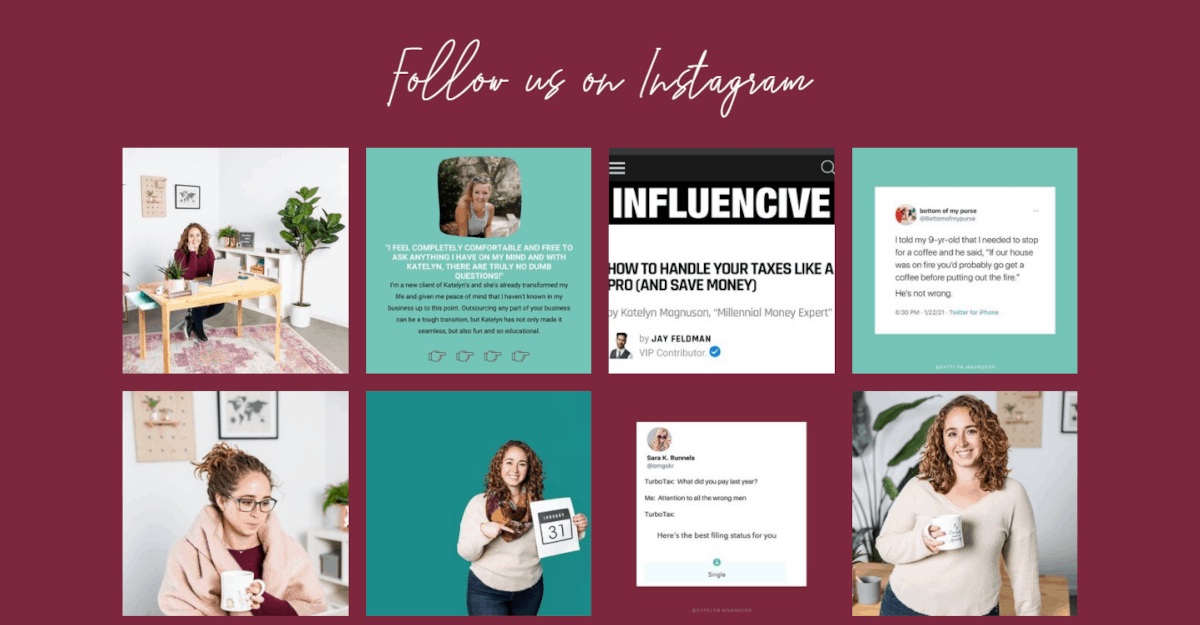 Do you have a story of a transformation from any of your clients?
Multiple clients have told me how much more confident they feel when it comes to their finances. They understand their business profit, taxes, and bookkeeping while having a blueprint of where they need to go next. The biggest transformation is watching them take control of their accounting and their life. They'll build confidence and drop shame around debt or their pre-existing money story. Seeing them grow and learn lights me up. It makes me feel like all of the work I've put in (not just for this course, but social media, lead magnets, free content, etc) is worth it.
What advice do you have for people just starting out?
Start with something, anything, even if it's not perfect (it won't be). Start, find out what you like to teach, what sells well, and make changes on the fly as you go. There's no rule that says you can't revamp an old course or update materials. It's tough for clients to buy your course if you never get around to opening it up for sale!
Learn more about Katelyn Magnuson of thefreelancecfo.biz: