How Daniela Lambova Took a Skillshare Challenge and Created Her Food Photography Courses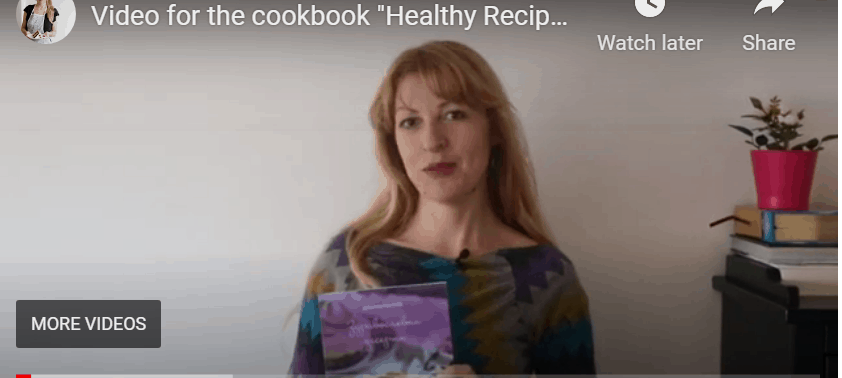 Our content is reader supported, which means when you buy from links you click on, we may earn a commission.
---
Who are you and what course have you created?
I am a food blogger and food photographer. I have created several courses, teaching different aspects of baking and food photography.
Here is the link to my profile page with all listed courses.
What market does your online course serve?
The primary market of my courses is aspiring food photographers and beginner home bakers. My courses are about 25-40 minutes each and they cover specific topics: cookie baking, easy cake decoration, the basics of food photography, specific photography styles and techniques, etc.
What's the biggest benefit of taking your course?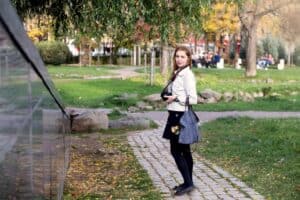 Each of my courses addresses a specific challenge in a straightforward manner.  My goal is to be as concise as possible and to explain the topic in a comprehensive manner, without going into technical details (in photography) or being subjective (in baking). The benefit for the students is that in my courses they find direct answers to their pain points and they understand what they need to do.
How did you get into the market?
The idea for my first course "Food Photography for Beginners" came to me after my struggles to learn food photography. I wasn't able to find answers to many questions I had.
I took few courses and read few books on the topic which didn't help me as much as I hoped. Little by little I learned most things by trial and error.  Then I decided to write an article on my blog about the topic. But I realized I wanted to say more things, to give more examples than just the information that could fit on an article. That's how my first course was born.
Why did you decide to create an online course in the first place?
During my corporate career, I had a long experience training others.
I find it incredibly rewarding to see how people become good at a specific area because of my advice and mentoring. - Daniela Lambova
Click To Tweet
Also, I love taking courses myself. I subscribed to Skillshare and then I saw their challenge to become a teacher in one month. It didn't take me long to decide to participate.
Did you have any moments of doubt before you created/launched it?
I was worried that I didn't know much about video editing and that I was absolutely terrible on camera. I couldn't even bear to listen to my own voice recorded.
If so what made you turn it around and do it anyway?
I knew that I had to start somewhere. I knew I had things to say and I could be useful to people so I knew that I would learn with time. It was a personal challenge that I had to take.
What's your online course like?
All my courses are videos with live-action, slides, and images. The first courses were mostly slides and photos, while recently I started creating more live footage. That's because with the experience I feel better in front of the camera.
How long did it take you to create your course?
The first course took me one month. I bought a microphone specifically for the course but I couldn't figure out how to sync it with the camera footage. Eventually, I shot all talking head clips on my phone, connected to the microphone. I placed the phone in front of me on the table, supported by stacked books. The lighting was terrible and I wasn't able to say a full sentence without making a mistake. I even took two days off my management job at the time to film my course. It was a lot of work because I didn't have any experience.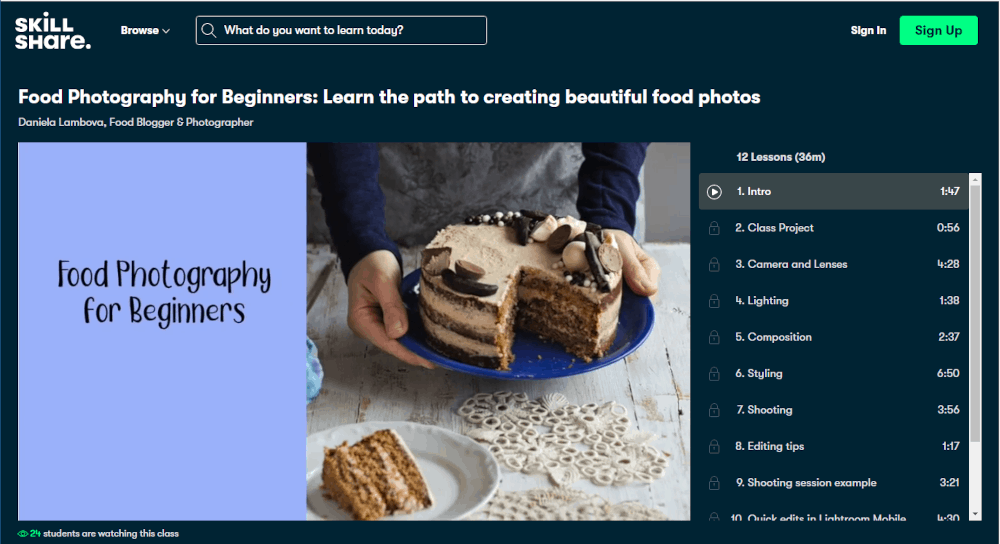 Tell us a little about the process of launching your course and getting your first sale(s).
This course was like an experiment for me: I wanted to see how successful it would be in the platform. I didn't market it at all because I wasn't confident enough. I thought it was terrible in terms of video quality, that my accent was awful, etc. so I didn't want my coworkers and blog followers to know about it at the time.
Do you have a lead magnet?
Currently, I do more marketing. I offer 14 days free trial of Skillshare Premium to everyone who is interested to watch my courses and is not part of Skillshare yet. I also have a prompt at the end of the Food Photography article in my blog that if the readers are interested in the topic, they can check my courses too.
What's the traffic strategy that works best for you?
When I publish a new course on Skillshare I often make it free for one week. That helps it to get some traction. I also organize giveaways with my courses published in Udemy. That helps to increase my course's visibility.
What online course platform are you using?
Skillshare is the primary platform I use. I also have some of my courses on Udemy.
Do you like it?
I love Skillshare! I have found so many great learnings there and I am proud to be part of their teacher's community.
Are there any features you wish it had?
Skillshare is a very simplified platform and that is part of its greatness. Sometimes I am missing a bit more sophisticated communication capabilities within the platform but I know they must be missing for a reason.
What made you decide to use your chosen platform over others?
Honestly, I knew that I was terrible at marketing a course by myself so Skillshare was the right option, having so many subscribers. Also there you see the feedback right away, no matter if it is good or bad. If nobody watches the course, that means the topic is not hot or the description is not good enough.
I needed to know how the course is being perceived by the audience: something that is easy on platforms like Skillshare and Udemy. - Daniela Lambova
Click To Tweet

What other tools do you use to run your online course business?
To make a new course I only need a camera, video editing software, a microphone, and images, which are normally part of my photography equipment.
What books or training programs have you found useful on your journey to a successful business owner that others might find valuable too?
I read a lot of self-help books thanks to which I improved my confidence. These are some of the first ones that helped me a lot:
Denise DT: "Get Rich Lucky Bitch"
Jen Sinsero: "You are a badass at making money"
Carrie Green:  "She means business"
Do you have any big mistakes you've made along the way that you'd be willing to share?
My biggest mistake was that I didn't market myself at the beginning, fearing that I was not good enough. Another mistake was that I didn't take social media and especially Instagram seriously until about 2020. Well, I guess that was all part of my journey.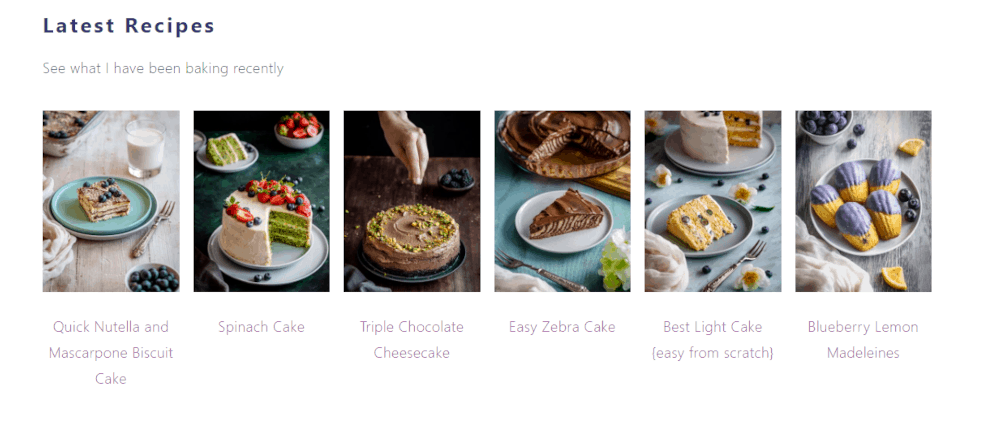 Please share some idea of revenue.
My first course started bringing me some small revenue from the very first month it was published and is still my top-performing course on the platform, accounting for almost half of my traffic. I have over 3k online students at this time. It makes me incredibly proud and honored that I am able to help so many people with insights.
Please tell us a little about what the money you've earned from your course has done for you.
I quit my day job last year, even though the income from my courses was still not high enough to support me and my business. But without this success, even if small, I probably wouldn't have dared to make this step forward. I have lots of plans for the future in terms of courses because now I know that I am good at teaching photography.
In addition to revenue are there any numbers you would like to share?
I gained over 3k Instagram subscribers in less than one year organically. This is not a lot but I was stuck at 800-900 for the past years. Engaging a lot with people and posting useful information often helped my growth.

What has creating your course done for you personally?
Creating courses opened a new world for me. I am more confident on camera, I learned to use different types of video editing software, and indeed, my confidence grew. I am ready to create my first big course very soon.
Do you have a story of a transformation from any of your clients?
I receive a lot of nice reviews and comments which I am very grateful to. Just last week I got a message from a student, saying that I have helped her realize she can learn photography and after the course, it was the first time she liked a photo she took. That type of comment means so much to me!
What advice do you have for people just starting out?
When you create your first online course, don't worry about video quality. Audio quality is more important, so you would need to start with a microphone. But you don't need to be a professional to make a course, as long as the information you deliver is something the audience is interested in and as long as the course is well structured.
Learn more about Daniela Lambova of DanisCookings.com: