6 Best Whiteboard Animation Software [Only Those Worth Your Time]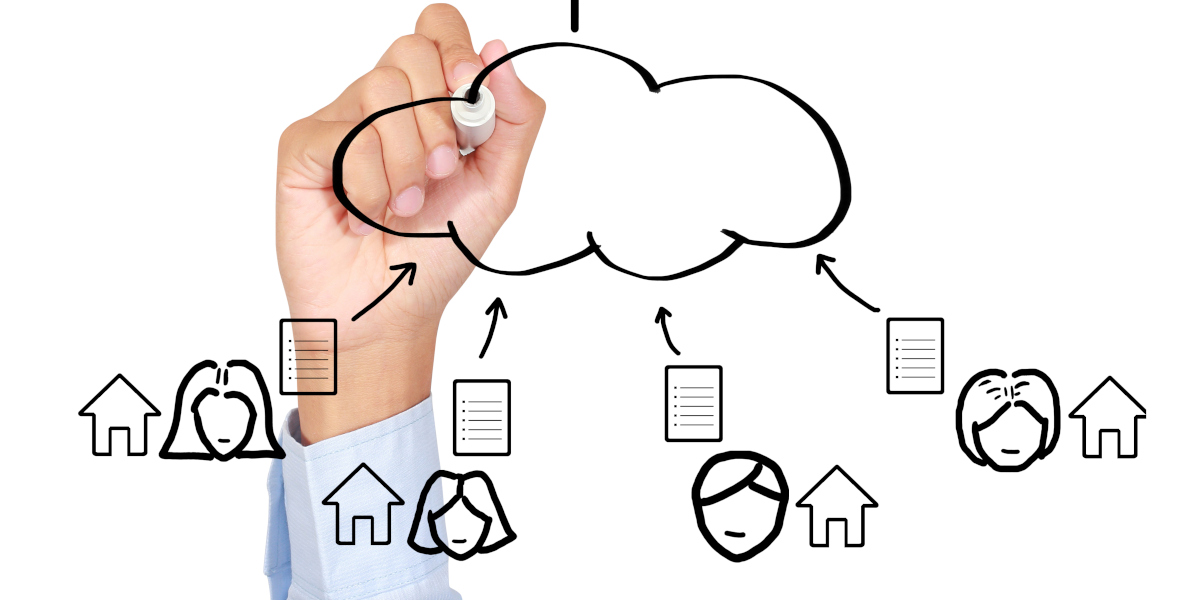 Our content is reader supported, which means when you buy from links you click on, we may earn a commission.
---
Whiteboard animation is an animated video style that displays drawings as they come to life on a screen. Typically these videos include a narrator who explains what is happening in each frame. Videos like these can be used to tell stories, explain concepts, or just entertain.
Affordably priced software has made whiteboard animation production much easier and faster for video creators and video producers.
In this blog post, we'll compare the features of the top whiteboard animation software and help you choose the best tool for your needs.
If you're ready to learn more about the best whiteboard animation software, then let's dive right in!
Why Whiteboard Animation Videos?
Whiteboard Animation videos are becoming increasingly popular, and it's not hard to see why. They help make learning fun. Whiteboard Animation is a unique and engaging way to tell a story, and it's an excellent way to convey information in an easily digestible format.
In fact, research shows that test takers watching whiteboard animation training saw a 15% increase in recall.
They are also very effective as well as cost-effective.
In addition, whiteboard animation videos are also highly shareable, which means they have the potential to reach a wide audience. 80% of video marketers have stated that video has helped increase their sales due to sharing or higher conversions.
Lastly, by using whiteboard animation software, they are much easier and less expensive to create.
When it comes to creating whiteboard animations, there are a few key features you'll want to look for in software.
Make sure the software offers a variety of templates. This will give you a starting point for your animation and help you to achieve the look you're going for.
Choose software with an easy-to-use interface. The last thing you want is to struggle with the technical aspects of software when you could be focusing on creating your animation.
Select software that offers a wide range of export options. This will ensure that you can share your animation with the world, no matter what format they prefer.
Key Features for Whiteboard Animation Software
There are many features involved with whiteboard animation software. We'll cover a few here:
Voiceover Support
Whiteboard animation software helps you create engaging, visually appealing videos. However, one of the key ingredients to any good video is a quality voice-over.

Without a voice-over, your whiteboard animation video will fall flat. Fortunately, there are many software programs that offer full voice-over support.
Voice-over support makes things much easier for animators who want to create whiteboard animation videos with audio or narration. Some software has voice-over recording capability, whereas others only allow importing of audio files.
Make sure you choose a tool that allows you to import an audio file or record your own voiceover. Check that the software allows the features you need when it comes to voiceovers.
Easy Customization
Easy customization of your whiteboard animations makes it easier to create unique animations. You may want to change the color of the virtual whiteboard, add or remove elements, and even animate the objects on the board.
This makes it easy to create videos tailored to your specific needs and audience. Often, a lot of free templates are available with these programs, but you may still need to modify them to fit your needs. That's why it's best if the whiteboard animation software you choose offers a high level of customization.
Media Library
A media library is an online resource that provides users with a variety of animations, images, and video clips that can be used for whiteboard animations.
Using media library tools will help you create professional-looking videos without having to invest too much money or time. The library should include a wide range of topics, from animals to history to science.
With a wide variety of options available, it will be more easy for you to find the right clip for your project.
Price
Premium whiteboard animation software typically offers better quality and fewer restrictions than free software. Most free software will expect you to upgrade to take advantage of their premium tools or to export your videos.
However, it is important to look at the pricing structure before you sign-up for a paid whiteboard animation plan. Some will have limits on the number of exports you can make. If you plan to create a lot of videos, then this will wind up being prohibitively expensive.
It's best to get unlimited downloads of your animations or at least know upfront what the limits are for the plan you're on.
Top 6 Whiteboard Animation Software
The most important thing about whiteboard animation software is that it allows you to create professional-quality animations. Here are the top 6 whiteboard animation software to keep an eye out for:
1. Animaker Whiteboard Animation Software
Animaker is one of the leading animation and live-action video software. They can also create whiteboard animations.
Animaker is used by big names like McDonald's, Target, and even Visa. And it's not hard to see why. Here's an example whiteboard animation: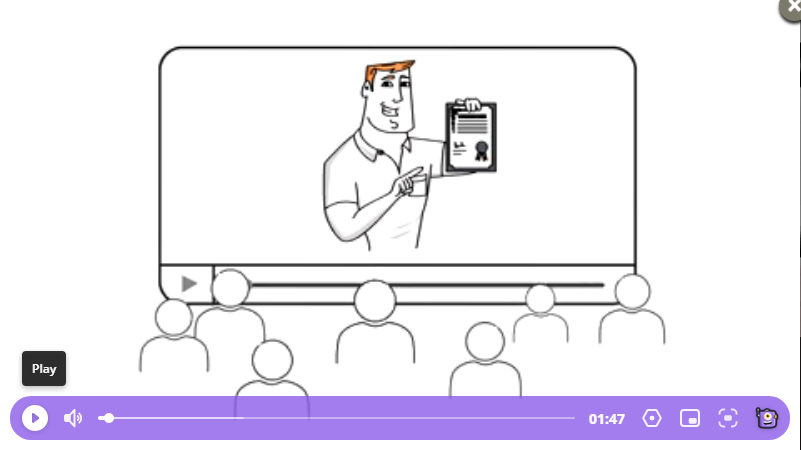 Animaker is simple to use yet extremely powerful, making it perfect for both beginners and professionals alike. Plus, it comes with a huge range of features, including templates, tools for creating custom illustrations, and even a built-in video editor.
Here are a few more of Animaker's features:
Animaker offers 1000+ templates to choose from. The sheer number of templates makes it easy to get started quickly.
With Whiteboard 2.0, you get new styles where you can select characters, props, and the type of scribbling you'd like.
Animaker's software is easy to use, with a simple drag-and-drop interface.
Animaker offers a wide range of animations and graphics to choose from. In fact, there are over 100 million stock videos and photos!
You can use their powerful character builder to build unique characters for your unique use case.
Add special effects and music to your whiteboard animations or any type of video you choose to create.
Animaker's software is extremely versatile, allowing for a wide range of customization options.
Animaker is one of the leading providers of whiteboard animation software along with animation and video production in general, and their product is top-notch.
Best of all, Animaker has plans ranging from free up to $79 per month. Take a look at Animaker here.
2. Doodly Whiteboard Animation Software
Doodly is the most user-friendly whiteboard animation software on the market. They specialize exclusively in whiteboard videos so if you plan to make a lot of whiteboard videos, you want to consider them.
You can use Doodly to create marketing videos, product demonstrations, explainer videos, and more. Here's an example from Doodly: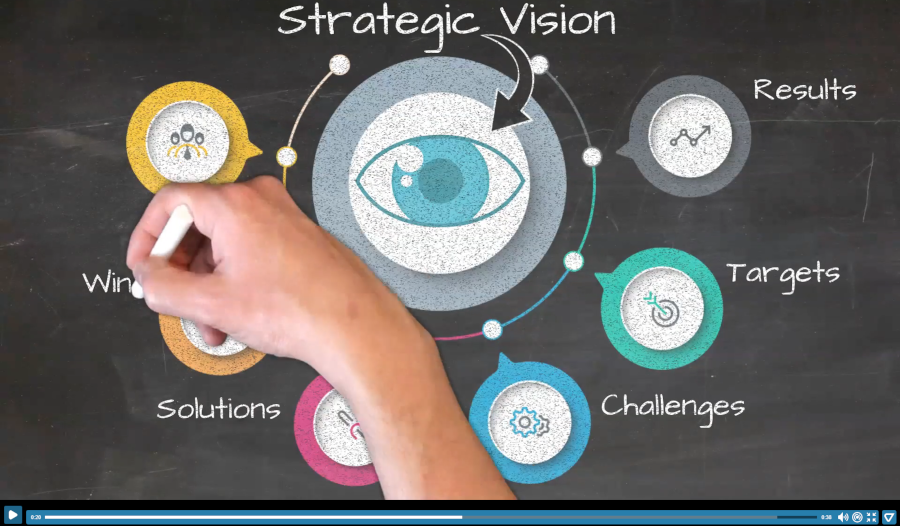 This list includes some of Doodly's feature set:
Since Doodly focuses only on whiteboard videos, the videos you make with them will be very professional and realistic.
Doodly comes with a library of over 200 doodle images and 10 different fonts so you can customize your videos to fit your brand.
The software includes a wide variety of whiteboard video templates, scene templates, and backgrounds to get you started.
Doodly also has a team of professional designers who can create custom images and animations for you.
There are thousands of whiteboard character images and prop images along with hundreds of royalty-free music tracks.
You can create animations by drawing directly on the screen, or by importing images and videos.
You can add voiceovers and music to your whiteboard animations, or use pre-recorded audio files.
Doodly is easy to use, even for beginners. You don't need any design or technical skills to get started.
Doodly is also affordable (starting at under $39/month up to $69/month) with the ability to create unlimited videos. Take a look at Doodly for your whiteboard animation needs.
3. Vyond Whiteboard Animation Software
Vyond animation software is easy to use, and it offers a wide range of features to help you create professional-looking animated videos. You can add text, images, and audio to your videos.
In addition, you can even animate your characters to make them move and talk. They also offer whiteboard animation templates so you can create those in addition to any other type of animation.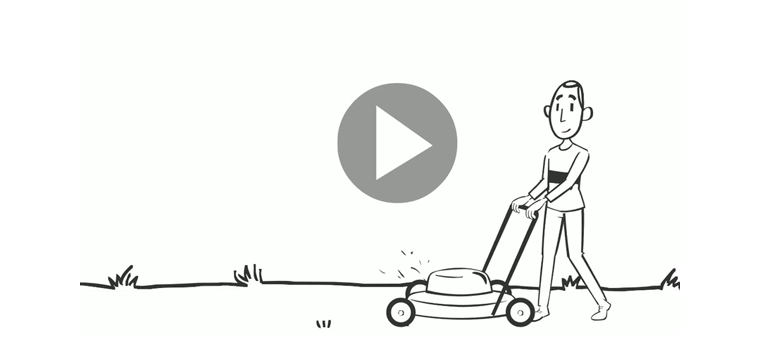 Here are a few features of Vyond:
Vyond's whiteboard animation templates have a whiteboard animation effect built-in. You don't need to do anything or buy anything else to make whiteboard animations with Vyond.
There are more than 130 stock characters. In addition, you can use their character creator to make your own unique whiteboard animation character.
Vyond offers a library of pre-made assets, so you can easily create videos that look like they were made by a professional animator.
Vyond offers a wide variety of built-in characters, objects, and scenes to help you create your animation. They offer automatic lip sync to the character to help make your video come to life. The characters and objects will move just like how they would in the real world.
You can create your own custom characters and objects, or import files from other software programs.
Animations can be exported in multiple formats for sharing with others or for use in other projects.
With Vyond, you can create animations quickly and easily with little or no prior experience. Vyond offers a wide range of tutorials and support materials to help you get started and learn how to use the software effectively.
Pricing runs from $49/month up to $159/month. It is more expensive than other tools, but investing in Vyond will allow you to create engaging, professional-quality animations. Check-out Vyond and start making professional whiteboard animations!
4. Mango Animate Whiteboard Animation Software
Mango Animate is geared specifically for whiteboard animations.  You can use the built-in templates to create your videos quickly and easily. Or, if you prefer, you can create your own unique videos from scratch.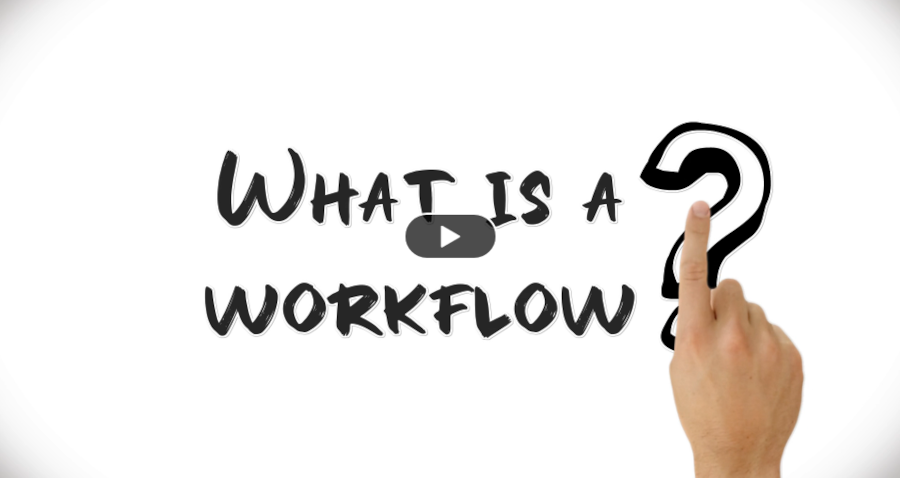 Here are a few Mango Animate features:
The software includes a library of over 1 million royalty-free images and videos, so you can find the perfect visuals to complement your message.
Create animations by drawing on the screen or by importing images and video clips.
They offer thousands of characters, images, icons, and shapes. They even offer different hand types! Choose your favorite hand (male or female) along with the size and create a completely unique whiteboard animation video.
Mango Animate makes it easy to record your voiceover right within the project workspace.
Animations can be customized with text, colors, and effects.
Mango Animate offers a user-friendly whiteboard animation maker with transition effects to help engage your audience.
You can share your animations with others online or download them for use offline.
The software is available for Windows and Mac computers. Mango animate has a variety of tutorials and help resources available to help you get started creating animations.
You can download Mango Animate for free and then upgrade to unlock the Pro features for a one-time payment of $39.99. Check it out here …
5. PowToon Whiteboard Animation Software
PowToon is an animation software that makes it easy to create engaging, videos including whiteboard animation videos. They offer a variety of templates and tools that make it easy to add text, images, and sound effects to your video.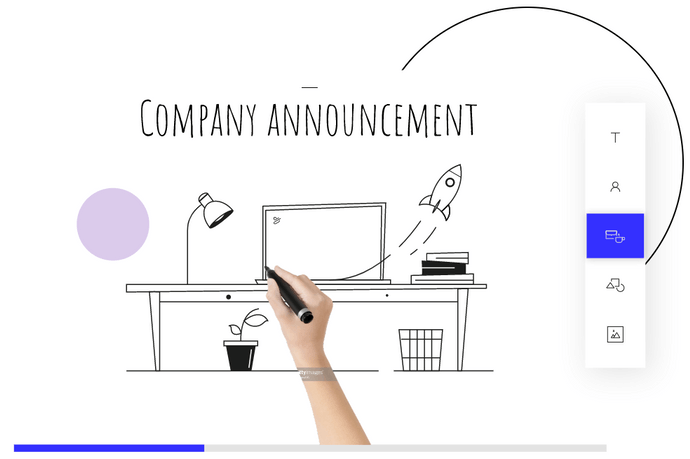 Here are more of Powtoon's impressive features:
Powtoon's whiteboard animation software is easy to use – you can create a professional-looking animation in minutes by selecting one of their templates and then editing it with their online video editor.
Create animations with characters, props, and backgrounds – or you can use art from Powtoon's library of illustrations, images, animation, and icons.
You can also use Powtoon to capture your screen to deliver unique screen captures with animations.
Bring your boring presentations to life with impressive one-click animations.
Add sound effects and music to your animation and choose from a variety of text fonts and colors.
Powtoon offers a variety of pricing plans, starting at $30/month up to $182/month. Sign up for a free trial of Powtoon's whiteboard animation software to see if it's right for you.
6. VideoScribe Whiteboard Animation Software
VideoScribe allows you to create drag-and-drop animations. It's been used by Lego, Unicef, and Shell.
The software is easy to use and can be mastered by anyone with basic computer skills. In addition to general animation, VideoScribe offers easy-to-use whiteboard animation.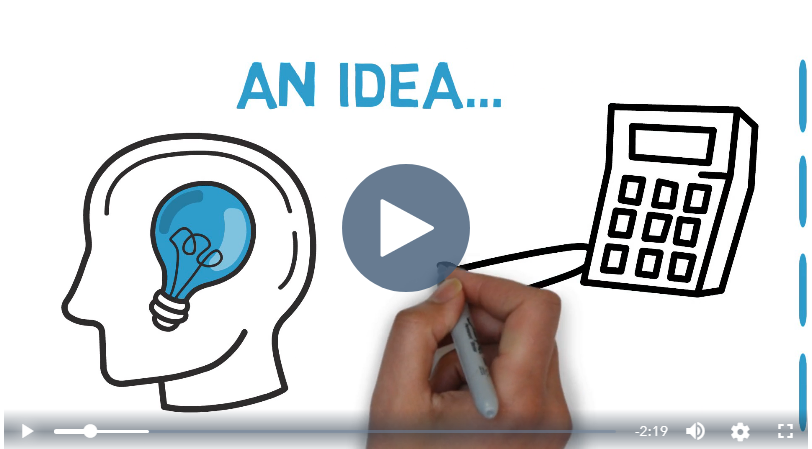 The following list includes some of VideoScribe's best features:
VideoScribe offers multiple quick-start whiteboard animation templates to help you create your whiteboard animation in under 5 minutes.
They have a library of over 11,000 images and GIFs. Plus if that's not enough, you can upload your own images, photos, and GIFs.
The VideoScribe software also has a wide selection of hands and drawing tools for your whiteboard videos. You can choose from pens, pencils, paintbrushes, markers, and even crayons!
In addition, you can add other animation options and transitions to make your whiteboard video even more impressive.
They also offer 190+ royalty-free tracks in their music library plus you can add in your own voiceover.
Videos created with VideoScribe are a great way to communicate ideas and information in an engaging and visually appealing way. You can use the videos you create for a variety of purposes, such as marketing, training, and education.
Plans start at $39/month and you can get a free trial for 7-days. Give VideoScribe a try!
How To Create A Simple Whiteboard Animation Video
Once you've selected your software, it's time to start creating your animation. You'll need to first decide what story you want to tell with your video. Begin by writing your video script, storyboarding your video, and mapping out the scenes and the transitions between them.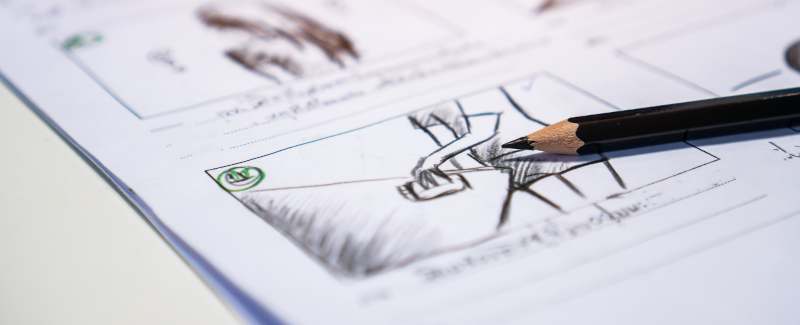 Once you have a basic idea, start sketching out the key scenes. Don't worry about making things perfect.
As you've seen, most whiteboard animation software comes with a library of images and icons you can use, or you can upload your own. As you draw, keep in mind how you want the final video to look and feel – whether it's serious or light-hearted, educational or entertaining.
Once you've finished drawing your scenes, it's time to add the finishing touches to give your video extra personality. Add music, sound effects, and voice-over narration to bring your video to life. Finally, export your video and share it with the world!
FAQs on Whiteboard Animations
Are whiteboard animations effective?
Whiteboard animations are often used to explain complex concepts in a simple and engaging way. Many people find whiteboard animations to be more effective than traditional videos, as they can hold viewers' attention for longer and provide more information in a shorter amount of time.
Additionally, whiteboard animations can be more engaging than text-based videos, as they provide a visual aid that can help viewers understand the concept being explained. When used effectively, whiteboard animations can be an excellent way to communicate information to viewers.
What are whiteboard animations used for?
Whiteboard animations are often used for educational purposes, as they offer an effective way to explain complex topics in a simple and visual way.
They can also be used for marketing purposes, as they can be used to tell a story or highlight a product in an engaging way.
Is there any free software for creating whiteboard animations?
If you're looking for free software for creating whiteboard animations, there are a few options available. Mango Animate offers a free version and then you need to pay to unlock all the premium features. A popular choice is VideoScribe, which offers a 7-day free trial with limited features.  After the free trial, you have to upgrade to use the software. Most whiteboard animation software is paid, but you can give the free version of Mango Animate a try if you need free.
How many types of animation styles are there?
When it comes to animation, there are a variety of different styles that can be used. Some of the most popular animation styles include traditional animation, stop motion animation, computer animation, and rotoscoping.
Each of these animation styles has its own unique characteristics that make it distinct from the others.
Traditional animation is created by hand-drawing each frame of the animation.
Stop-motion animation is created by taking pictures of objects that have been slightly moved between each frame.
Computer animation is created using various software programs.
Rotoscoping is a type of animation that uses live-action footage as a reference point for the animators.
Why is animation important?
Animation can help to tell a story in a unique and engaging way. It can also be used to communicate complex ideas or concepts in a way that is easy to understand.
In addition, animation can be used to create characters and worlds that are not possible in live-action productions. As a result, animation is an important tool for filmmakers and storytellers. It allows them to bring their stories to life in a way that is both visually stunning and emotionally compelling.
Final Thoughts
If you're looking for an engaging and creative way to explain your business or product, whiteboard animation may be the solution for you.
The best part is that it's not as expensive or time-consuming as you might think. With the right software and a little bit of creativity, you can create videos that will capture your audience's attention and maybe even help drive sales for your business.
Each whiteboard animation software listed here has its own unique features and benefits, that way you'll be sure to find one that suits your needs.
Take a look! You may just find your new favorite animation tool!