8 Massive Benefits of SEO for Startups in the eLearning Industry

Our content is reader supported, which means when you buy from links you click on, we may earn a commission.
---
Search engine optimization, or SEO, is far from dead. If you're not using it in the marketing strategy for your eLearning startup company, you're missing out.
Google processes more than 3.5 billion searches per day and online research influences around seventy percent of people's buying decisions.
Your customers aren't necessarily going to reach out to you or your sales team before they choose to enroll in your digital training. They're going to research topics related to your online course first. And that's your chance to show up on the first page of the search engine results pages for relevant keywords to get your market share of the learners.
No matter what stage you're in, but especially when you're starting out, you need to fine-tune your SEO to improve your visibility and secure an audience.
Here are eight massive benefits of SEO for startups especially in the eLearning industry …
1.    You'll Get Out of the Vacuum
If you build it, they won't always come.
Most people believe that they need to publish high-quality content online to start attracting visitors. But only about 9 percent of pages get organic search traffic from Google.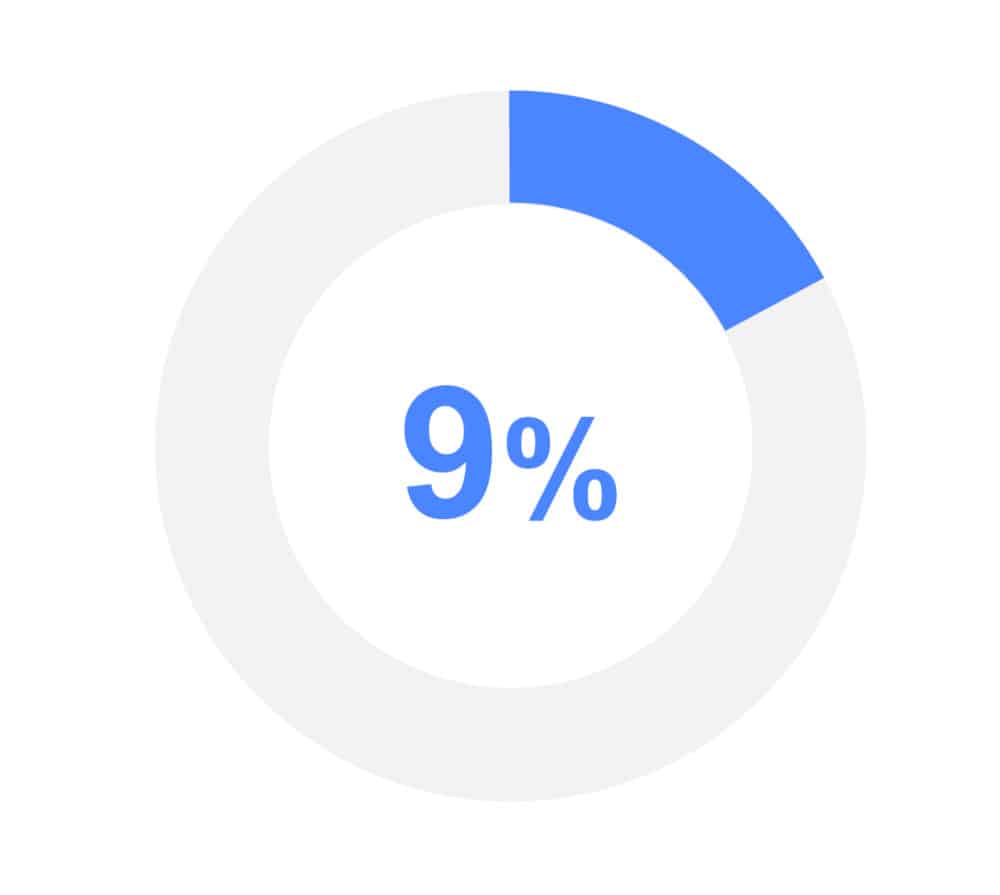 That's because they have no other domains pointing to them, or they don't publish content around targeted keywords.
You aren't going to get noticed if nobody knows about you. Quality backlinks are a top-ranking factor for Google. It's easy to check how many backlinks you have to see where you stand.
Once you've built your website, you can work behind the scenes to connect with authority websites to start your link building campaign. If your content is valuable and you do some outreach, you'll gain backlinks, which will set you apart from the 55 percent of web pages that have none.
Plus, links are an indication people are talking about you, which is essential for gaining visibility with your startup website.
A way to build links initially while you work on building relationships (which can take time) is to answer questions online related to your topic (or have a subject matter expert do it on your behalf). Forums, Facebook Groups, LinkedIn Groups, Quora, and Yahoo Answers are great places to help out. Just find questions you can answer while including a link back to your site.
2.    Gain Traction
SEO is not the fastest approach to boosting traffic. But if you get started creating high quality, valuable, magnetic content people want and start building links to it; you might find the winning combination that helps you soar above the competition.
Effective SEO requires doing extensive research. Many people don't take the time to research the elements necessary to build their strategy adequately. For starters, many businesses make keyword research mistakes that leave them scratching their heads and wondering why they're not gaining traction.
The best place to start with an SEO campaign is to use a keyword research tool to select target keywords. These are keywords that are most likely to appeal to your target market. You then use these keywords in blog posts and other content marketing. Targeting the right keywords is a crucial factor in getting search traffic.
Trying a variety of strategies will help you determine what works for you. One essential strategy involves focusing your content around long-tail keywords. These have click-through rates that are up to 5 percent higher than broad searches. That means in addition to faster traffic; you may see slightly higher conversions.
Alternately, you can see if your small business gains more traction through blog posts or video, or whatever form of content marketing you try out.
Once you know what works for you, you can tailor your content and SEO methods more appropriately to see the most significant results.
3.    Enhance Brand Awareness
You probably know that social proof increases conversions. Building a positive reputation online is vital to the success of a lot of startups. But you can't always control what people are saying about you in reviews and on social media.
However, you can control the headlines and snippets that a search engine shows.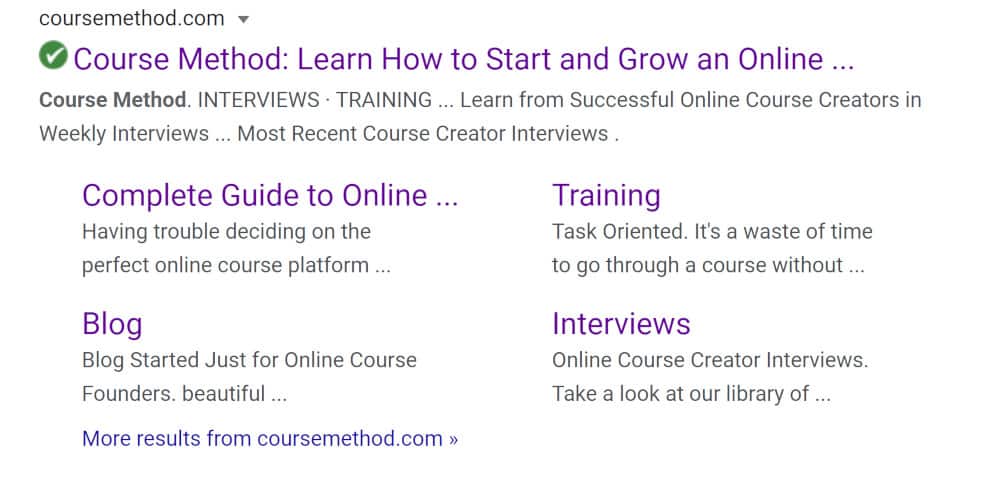 Knowing that consumers trust search engines more than other types of media can encourage you to put some effort into your SEO strategy. You'll build a solid reputation quickly when you rank in the top five Google searches.
Often with topics you're covering in an online course, there are many searches your prospective learners are looking for. Just getting to the top of the search engines for a search term like these will help enhance your brand awareness.
4.    Build Long-Term Traffic
While it takes some time to build organic SEO, you can attract long-term traffic at a minimal cost. You need some patience, though; it can take three to six months to see the results of organic SEO.
Some of the factors affecting the timing of your SEO campaign results include:
Keyword difficulty and whether the keywords match your target audience.
A solid link-building program.
Engaging, high-quality content that keeps visitors on your site.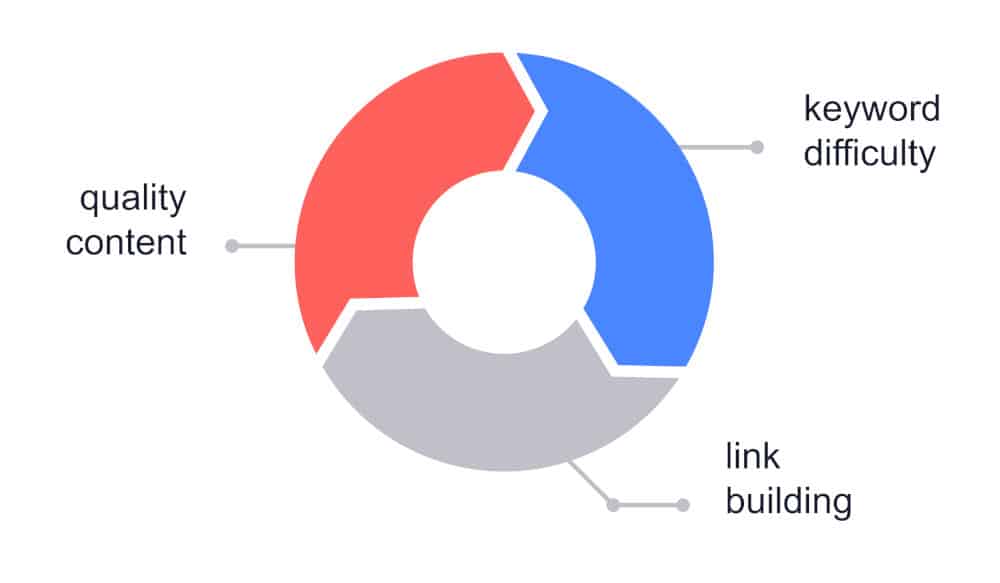 You don't have to do anything fancy to secure long-term traffic and consistently rank at the top of search results. You do need to be consistent with your organic SEO strategy, and you'll reap long-term rewards.
Plus you or someone on your team is probably already an expert in your topic area. So creating more content on that topic should be easy.
5.    SEO Marketing is Cheap
While you might be pouring funds into advertising and other strategies, you don't have to spend a lot of money on SEO. You can write your content yourself or have somebody do it in-house.
However, time is money. If you'd rather allocate your skills to other projects, consider hiring content writers to help you craft optimized articles. There are hundreds of writing agencies online that you can use to outsource content.
if you're short on funds, you don't have to pay a dime for content. Other companies may be willing to write guest posts on your blog to gain backlinks to their sites. Aspiring journalists who are hoping to break into the industry can contribute to your site. You could also barter with someone if you're willing to give away enrollment in your courses for free.
6.    SEO Success Results in High Conversions
Fewer than 1 percent of consumers who click through a Google display ad will buy from you. Google Adwords works well when you target the right keywords, but can be very expensive.
Direct mail and print advertising have a 1.7 percent conversion rate. SEO conversion rates, on the other hand, hover around 15 percent. You'll get higher-than-average conversion rates if you rank at the top of the search results pages.
Improving your content can also help you boost conversions. Make sure your content matches the search intent.
Don't use any tricks to get high rankings. If prospective customers don't find what they're looking for when they click on your link, they may not return.
7.    SEO Helps You Understand Your Target Audience
One of the biggest challenges for startups of any type is identifying their target audience. You may have an idea of who your ideal customer is, but it takes some trial and error to determine who will enroll in your eLearning courses and how to attract those individuals.
Once you begin drawing traffic, you can analyze the data to dig up valuable information, such as:
What keywords your audience used to find you.
What landing pages on your site are most popular.
How much time people spend on your website.
What time of day your audience is most active.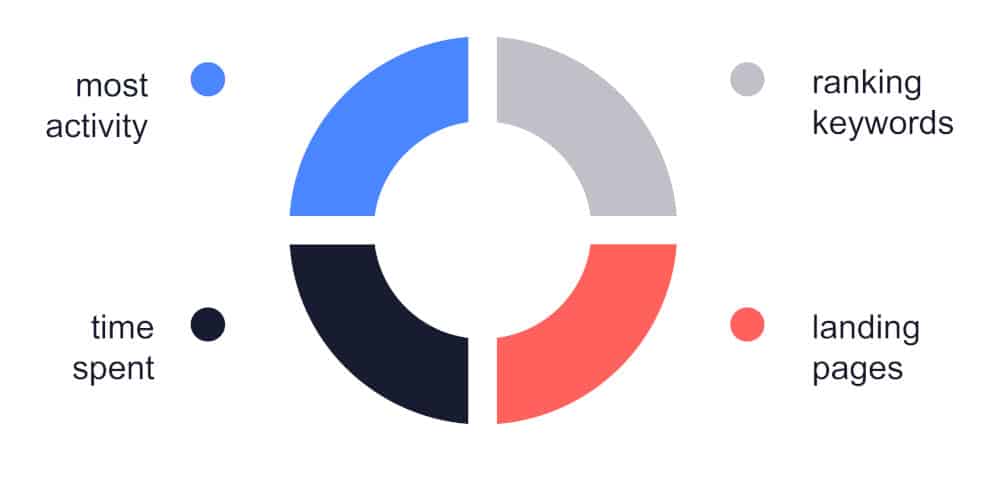 Once you've compiled that information, you can use it to your advantage. You'll understand when to launch promotions, what your customers are looking for, and what content excites them the most.
You can also use it within your digital training to help solve problems learners have that you didn't previously know about.
Data helps you optimize your SEO with less guessing to drive even more conversions and set up effective pay-per-click advertising campaigns.
8. SEO is All About Providing a Good User Experience
Anymore, to rank high in Google, you've got to offer a good user experience. Google doesn't respond well to tricks and short-term tactics.
Instead, your website must include crucial elements like responsive design, an SSL certificate, contact information, and well organized, informative content. These simple things are now best practices.
So by optimizing your site for the search engines, you are actually building the best site you can for your users. Starting out with user experience is an important factor to help you grow your company over time.
Conclusion
SEO is an excellent strategy that every startup, especially those in the eLearning industry should be using to drive traffic, gather leads, and encourage conversions.
Organic traffic can drive at least 40 percent of your company's sales. If you're a new business, you're missing out on potential revenue by neglecting SEO.