How Ben Currier of ExcelExposure.com Transitioned From Free to Paid Training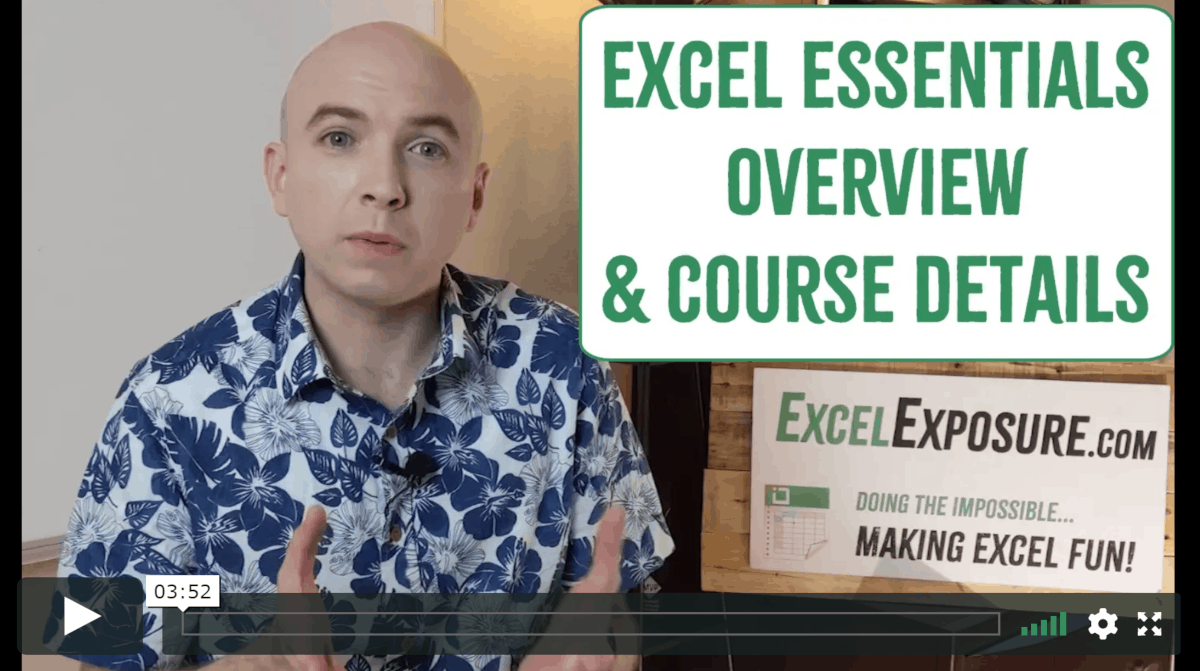 Our content is reader supported, which means when you buy from links you click on, we may earn a commission.
---
Who: Ben Currier
Website: excelexposure.com
Course Topic: Excel Training
Interesting Stats: $20,000 in course sales over about 6 months
Who are you and what course have you created?
I'm Ben, I've spent the last 13 years working in corporate finance & accounting. I just recently (summer 2019) launched my first paid Excel course.  I started the site in 2011 with completely free Excel training which is still available at no cost.
What market does your online course serve?
My course focuses on anyone who currently uses, or wants to learn how to use Microsoft Excel.  This includes accountants, financial analysts, small business owners, executive assistants, engineers and anyone else who likes (or needs) to crunch numbers in Excel.

What's the biggest benefit of taking your course?
Excel is an incredibly boring piece of software. Not many folks open up a blank workbook and get excited about the possibilities of what they're about to create.
I try to make the learning process fun, but also use engaging tools and well-paced practice examples throughout the course.  I've revamped and revised my teaching methods over the years to come up with my own cheat C-O-D-E modular system. That's where I walk people through the course in a way that new & experienced users can benefit from.
How did you get into the market?
Excel is one of those things that's sort of like tribal knowledge passed down from coworker to coworker. Usually through existing spreadsheets on the job site.
I was surprised by how little Excel I actually learned (or didn't learn) when getting my undergraduate degree in Accounting and even when getting my MBA.  School barely seemed to touch upon the software that makes up about 90% of my workday.
I found it frustrating that there weren't many great ways of learning it.  At my first corporate job while in college, the CFO handed me Excel 2003 for dummies and told me to read it all before I even started.  After that, I was hooked and realized just how powerful this piece of software was.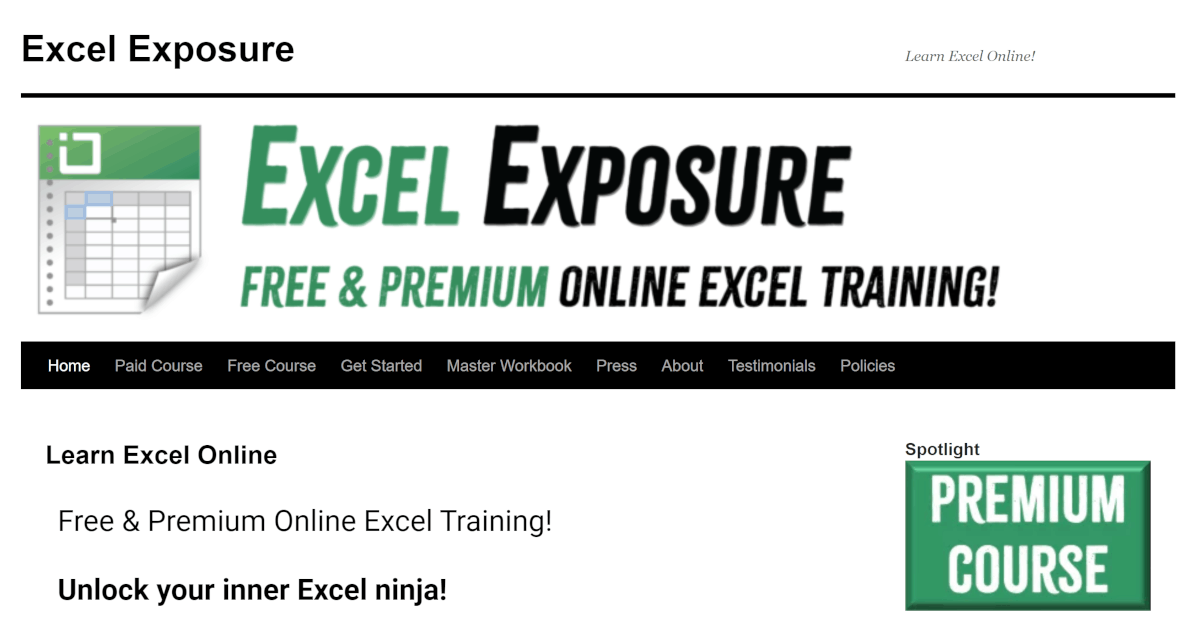 Why did you decide to create an online course in the first place?
My course originally started as part of the now-defunct University of Reddit.  I noticed that they didn't have anyone teaching a course on Excel, so I decided to build my own course & website dedicated to teaching it.
Did you have any moments of doubt before you created/launched it?
I definitely had my doubts when I originally created my online video training materials. I wasn't sure anyone would even watch them.
Looking back at all my free lessons, I occasionally cringe at hearing an ambulance in the background or other unprofessional qualities 'leaking' through.  Also, to this day, I'm still learning all sorts of tools to add to my creator's toolbox. This includes web design, email marketing and all the other pieces that don't necessarily directly relate to course creation.
If so what made you turn it around and do it anyway?
I've found the only way to advance when it comes to creating content is to continue making it. -Ben Currier
Click To Tweet
It can be hard, especially at first, to 'get over yourself'. You'll eventually stop cringing at the sound of your own voice or yourself on camera.
But really the only way to get through it is to keep making and doing more and try to incrementally improve along the way.
What's your online course like?
My new Excel Essentials course is entirely video-based. The majority of the videos are within Excel spreadsheets. Some include PowerPoint for a few of the more over-arching and explanatory topics.
Each video comes with a version of my 'Master Workbook 2.0'. This evolves throughout the course as you add more and more skills to your Excel repertoire.  The workbook includes all functions, shortcuts, and a 'before' version so you can follow along with the video lessons. If you get stuck, there's an 'after' version of how it should look after following along with the videos.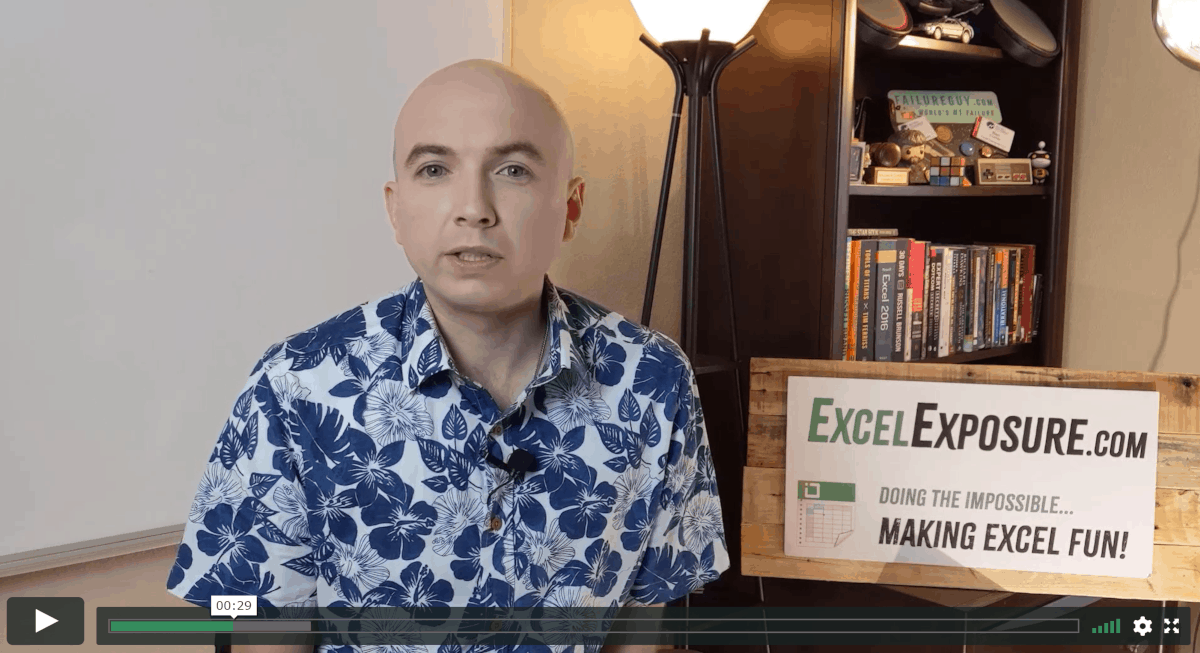 How long did it take you to create your course?
Creating my new course was much harder than I originally expected.  Since I already had around 4-5 hours of free training on my site, I wanted the paid course to be completely re-created despite not a lot of the fundamentals of Excel changing over the years.
I created all of the video lessons in the Summer of 2019. My schedule involved trying to release one new video in the paid course per day, which got to be quite difficult.  I offered a supreme discount and lifetime access to future courses for early adopters who paid before all of the content was complete. This helped me keep motivated to get the content finished.
Tell us a little about the process of launching your course and getting your first sale(s).
I originally intended to launch on June 1st, 2019. But I didn't actually have my payment processing and website up to accept an actual sale until July 15th, 2019.
I launched with only a few videos available. Surprisingly, a number of people paid for the course before I completed it.
Some were fans of my original content, and others were new students looking for something new & current. All of them showed a lot of faith in my abilities even when my own faith wavered throughout the course creation process.
The final video was released in mid-August, and I've since been working on promoting and creating additional content as part of the course offering.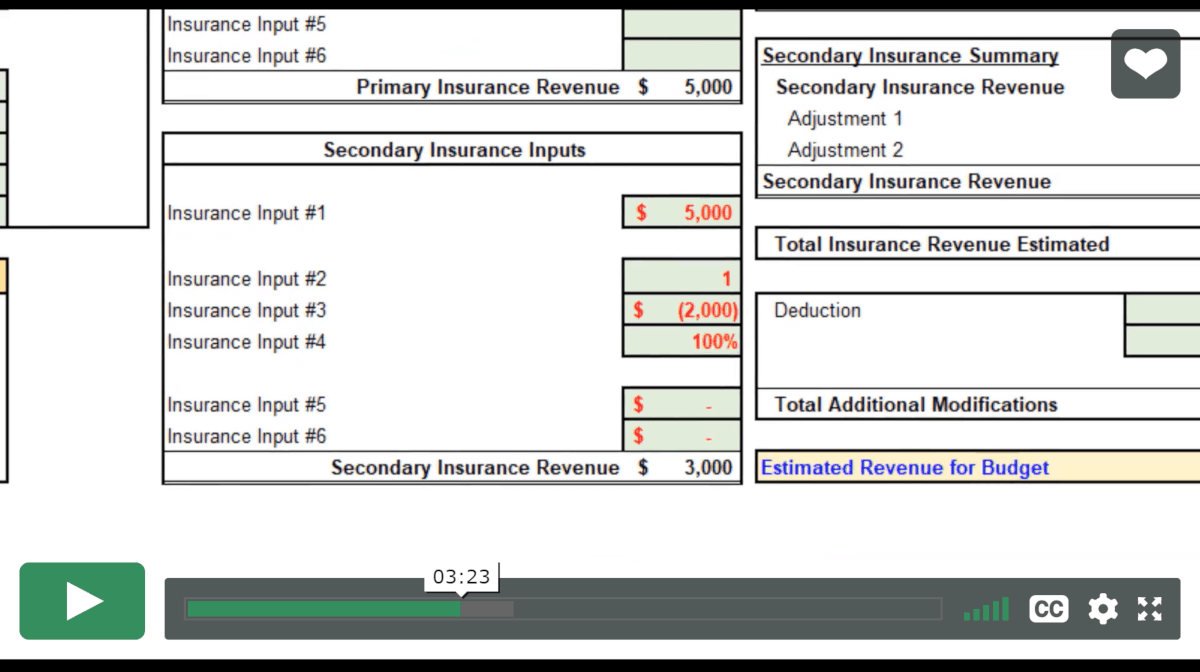 Do you have a lead magnet?
I built my original list of about 4,000 email subscribers strictly from blog followers. They sign up to be notified when there's a new lesson.
I collected these emails for years without sending a single email personally, as I struggled with not wanting to 'bother' people. So I really didn't reach out until I had something to offer.
In order to build my list from there, I started a lead-generating offer of 75% off for those who signed up early for the course. I also created an interactive Excel cheat sheet on my site.
This allows users to either use my pre-defined cheat sheets or create their own by following along with the video and printing out their own list of shortcuts to use at work.  The cheat sheet alone has generated an additional 1,500 list subscribers since I launched it about 6 months ago.
What's the traffic strategy that works best for you?
Besides the above examples, and a recent giveaway of my course, I haven't spent enough time doing traffic-related strategies. I need to get back into creating free content to drive traffic to the site.
I've been lucky to have been featured in posts. I have a few guest contributors to help pick up my slack as I also work a full-time job as the Accounting Manager for a company in Colorado.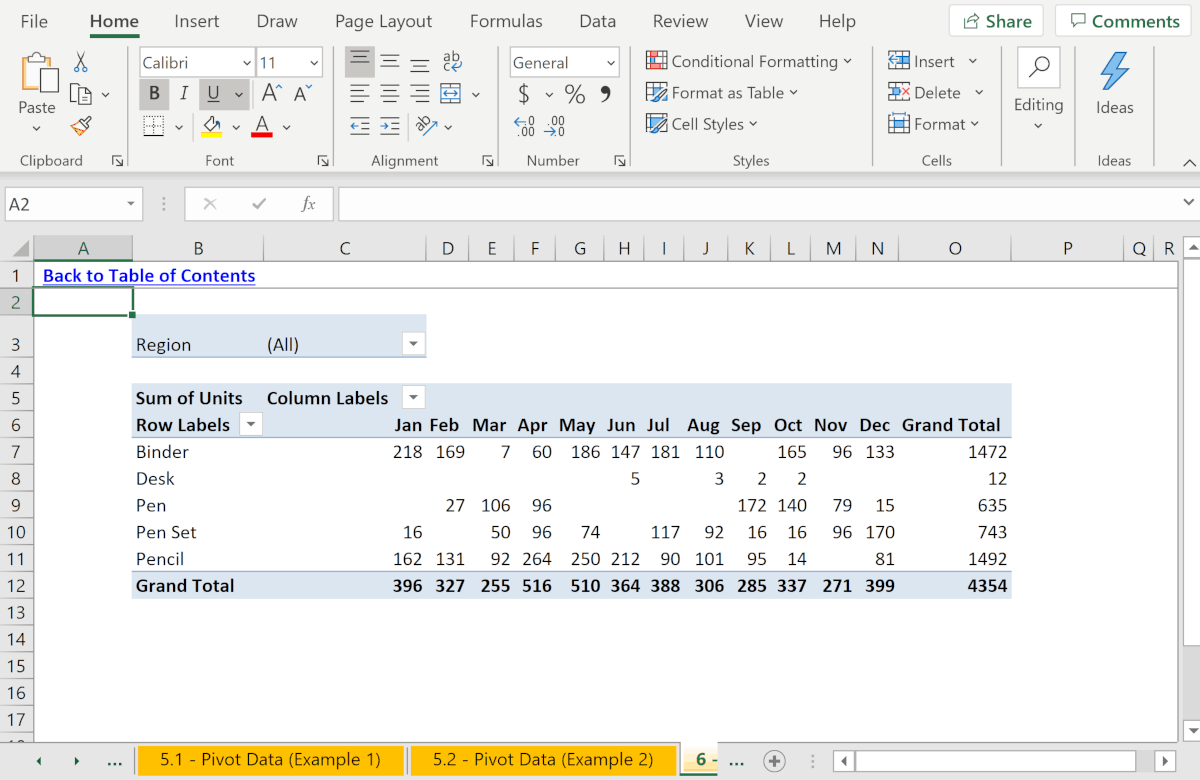 What online course platform are you using?
I actually use Vimeo-hosted videos with ClickFunnels for my member's access area.  I'm considering moving to a more home-brew solution for complete control rather than using something all-encompassing like Teachable/Thinkific. I actually think they are fantastic but haven't dug into them enough.
Do you like it?
While there are some limitations, it offered me an easy way to create and start selling my course.  As I look to add more features and scale it a bit more, I may be entertaining other ideas but want to ensure the look & feel of the course reflects my overall vision.
Are there any features you wish it had?
While I will likely create some in-Excel quizzing and testing, I wish there was more visibility to student progress and tracking performance.  As I continue to make the course more robust (and create more course offerings), I plan on getting feedback from existing students as to what works and what needs improvement.
What made you decide to use your chosen platform over others?
I partly chose my existing course software due to wanting more control over the look and feel of the course.  I've also been pretty careful about keeping my course only available through my site. I may branch out to other sites in order to share the course with as many as possible while hopefully retaining as much control over how and where my training is used.
What other tools do you use to run your online course business?
While creating the course, I used Adobe Audition for recording audio & mastering it.  I also used Camtasia for recording the audio and editing the video/audio together.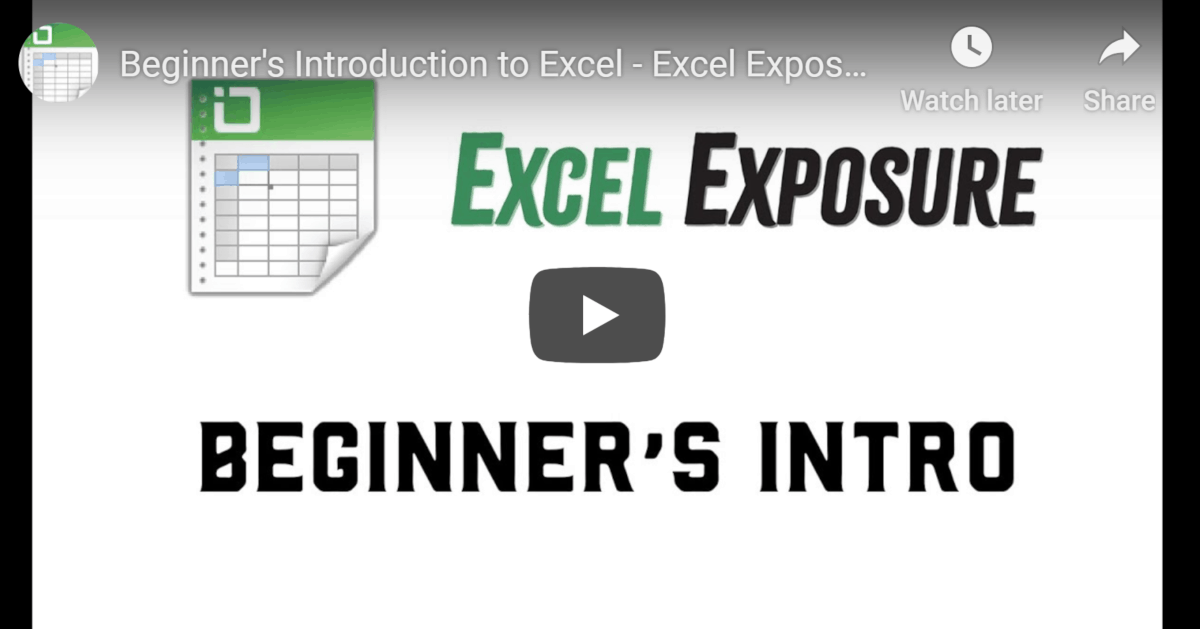 What books or training programs have you found useful on your journey to a successful business owner that others might find valuable too?
I've read too many amazing books and resources to mention specifically, so I'll only touch on a few.  I took Tony Robbins and Dean Graziosi's 'Knowledge Business Blueprint' course. It helped ensure that I was extracting and teaching the information in the best way possible. It also definitely helped as I was creating the course and figuring out the best methods of creating and promoting it.
I found 'TED Talks: The Official TED Guide to Public Speaking' by Chris Anderson to be incredibly helpful in creating a lot of the in-person live training that I did. This eventually evolved into some of the presentations & topics of my course.  Explaining difficult concepts can be quite hard to nail down properly, but I've always enjoyed how TED Talks make that type of content engaging and easy to follow.
Do you have any big mistakes you've made along the way that you'd be willing to share?
I spent far too much time and money on various tools (e.g. electronics, various online services, etc). I viewed this as a sort of 'active procrastination'. What I needed to do was focus on the content instead of getting so caught up in researching all the best tools to get the job done.  Find what works for you, and stick with it.  It can be easy to feel like you're making progress when you're actually just creating additional and unnecessary steps to get your course created and shared with the world.
Please share some idea of revenue.
Since the launch of the new 2019 course fully in August, I've had a bit less than $20,000 in course sales & related training income.  I'm thrilled that people are willing to trade their hard-earned dollars for my training.
I've found that there's some bigger interest from corporations and other companies looking to train their employees using my course. I look for more avenues like that since each of my students is typically an individual person purchasing the course to increase their own skillset.
Unfortunately for me, there are just so many amazing content creators out there. The landscape is more competitive than when I originally launched my site.
Are there any numbers you would like to share?
Key statistics: Since my site launched in 2011, I've had over 3.8 million visitors to my site, and over 13 million page views.  I switched from Vimeo hosting to YouTube in the Summer of 2019 and am at 1,500 subscribers in about 6 months.
When combining my Vimeo and YouTube plays, however, I've had over 2.8 million video plays with somewhere between 15 to 20 million minutes of my voice listened to explaining Excel.
It really boggles my mind when I think about it. I hope to be able to continue to provide both free and paid Excel training well into the future.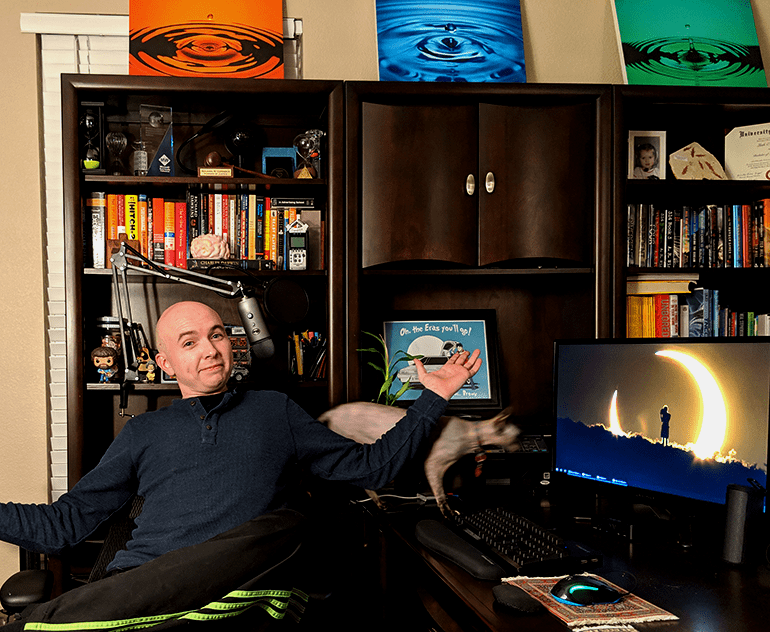 What has creating your course done for you personally?
I have a better understanding of how to consistently improve my teaching skills. I've certainly gained much more self-confidence in not only myself but also my methods of teaching and conveying difficult topics.
I believe in constant learning and improving. I'm always learning new things every day and figuring out ways of improving my reach and abilities.
What do you wish you knew before you started?
If you wait for perfection, you'll never be comfortable putting anything out there. So try to focus on the small wins and positive momentum. -Ben Currier
Click To Tweet
Definitely take feedback and criticism seriously as it helps you improve, regardless of how hard it can be to listen to sometimes.
Also, don't take yourself too seriously. The more pressure you put on yourself, the harder it will be to let your creative projects live and breathe in the real world!
Learn more about Ben Currier and Excel Exposure: