How Angel Pretot Makes a Full-Time Living Teaching French Online (Even with a Tiny List)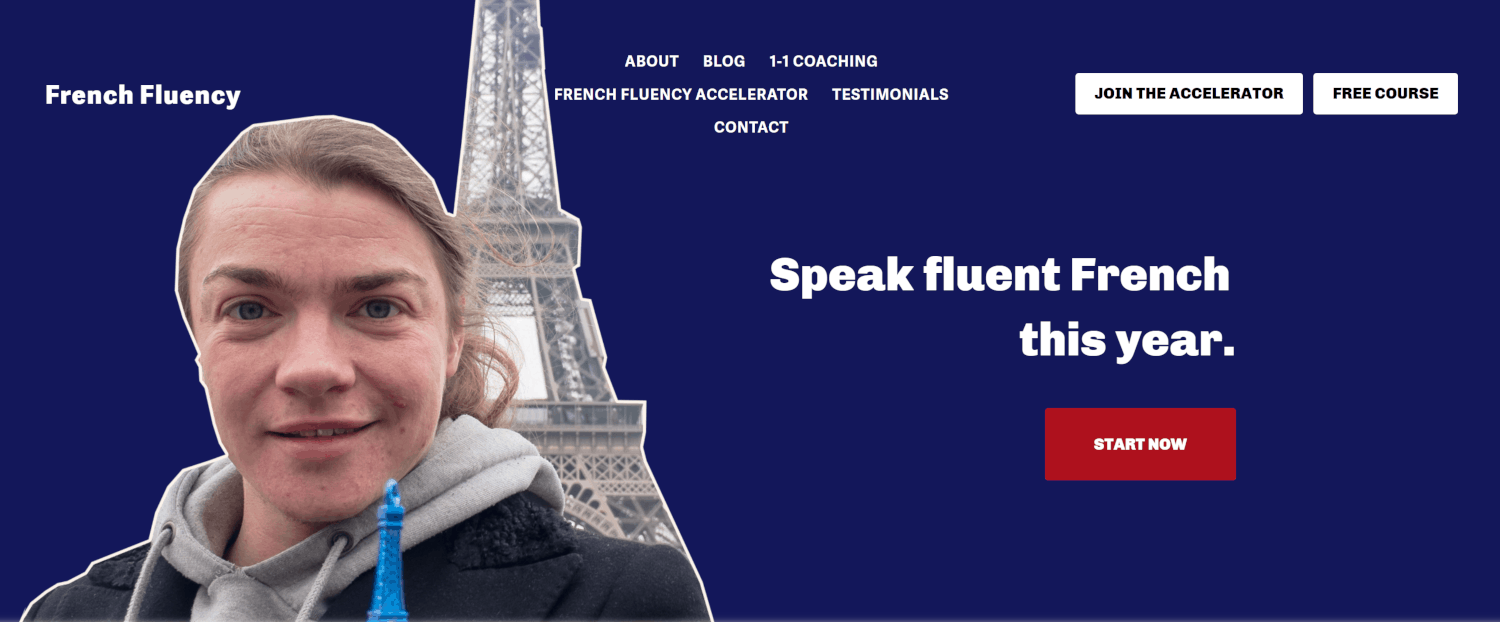 Our content is reader supported, which means when you buy from links you click on, we may earn a commission.
---
Who: Angel Pretot 
Website: frenchfluency.net
Course Topic: French Lessons
Interesting Stats: Full-time living from 2,300 email subscribers
Who are you and what course have you created?
My name is Angel Pretot. I'm the business owner and French learning coach at frenchfluency.net. I have created a course called The French Fluency Accelerator.
What market does your online course serve?
My course helps native English speakers (who typically speak only one language so far) learn French fast and become fluent. The students of the course often need or want to learn French for their work, to communicate with loved ones, to prepare or ease a relocation, or because they love to travel to French speaking countries and want to enjoy their trips to the fullest.
What's the biggest benefit of taking your course?
My students learn French much faster with my course than with any other method. The course can also be paired with 1-1 coaching with me for even faster results.
How did you get into the market?
I was a French teacher before I created this business and this course. I saw first hand just how inefficient traditional language learning methods are. Because I'm also a polyglot (French is my native language and I learned five more languages to fluency, including English), I also knew that the way I learned languages myself was very different than the way I had been made to teach French in regular language schools. When I started my online business, I started helping students integrate the language in their life as polyglots do, and they had much better results.
My own interest for personal growth made me realize I could make my students learn even faster if I integrated key self-development concepts into my teachings, such as acquiring the right mindset, releasing limiting beliefs, and…
Click To Tweet
I started doing that and calling myself a French learning coach, rather than a French teacher. Eventually I crystallized all this into a process that I called "Your Roadmap to Fluency", and I started using this process with all my students from that point on. The results were stunning.
At that time, I was still coaching students 1-1 exclusively. But once I had an efficient and repeatable process, creating a course was the next logical step.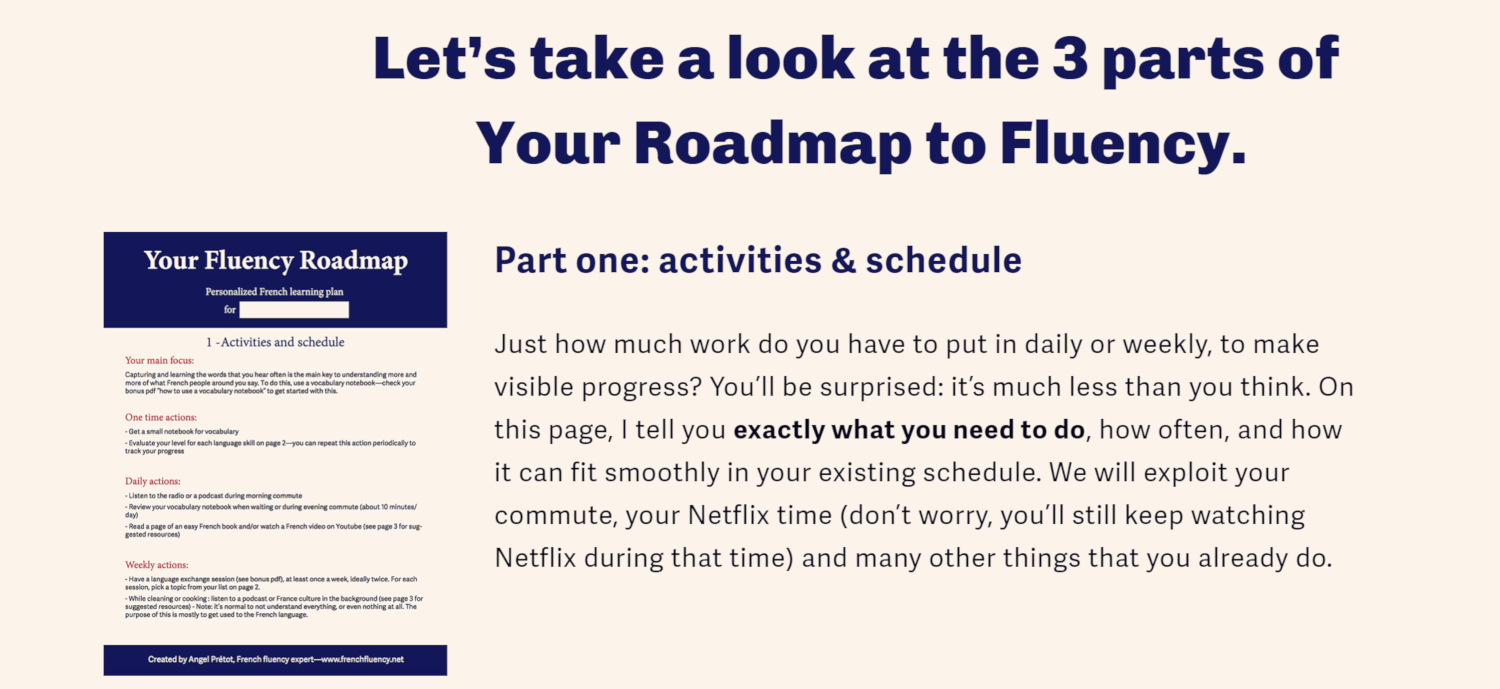 Why did you decide to create an online course in the first place?
While I was happy coaching 1-1, there were two more things I really wanted for my business:
A membership offer that would generate recurring income, so I wouldn't have to find new clients all the time.
A way for people to benefit from my expertise and the method I created without having to pay a hefty 1-1 coaching fee.
The way to do both was to create a course as a membership. The course comes with a lot of interaction with me and other students via the Facebook group. I also run a new live workshop every month to provide more in-depth guidance. I upload all the workshops to the Member Zone. This creates a very valuable library over time. It also makes the course more and more valuable for new members.
Did you have any moments of doubt before you created/launched it?
Regarding this particular course, I had very little doubt. It felt like the natural continuation of what I was doing one-on-one.
All I had to do was formally write down the process I was using with my 1-1 clients and make it really easy for the students to follow step by step. - Angel Pretot
Click To Tweet
The process was formalized already since I used it for over 18 months.
Besides, I delivered the course live *after* I had already several paying students sign up during the first launch. I didn't really get a chance to chicken out. *laughs*
So, this was "easy". But before this particular course, I had a number of failed attempts. Some were courses I never finished, and one that I did finish but could never really sell successfully. That one is now a bonus in my course's Member Zone and the current members enjoy it.
Did I ever think I wasn't good enough? Yes. Every time someone signs up, I'm afraid they won't get the value they're looking for. It has never happened so far, but the fear is still there every time.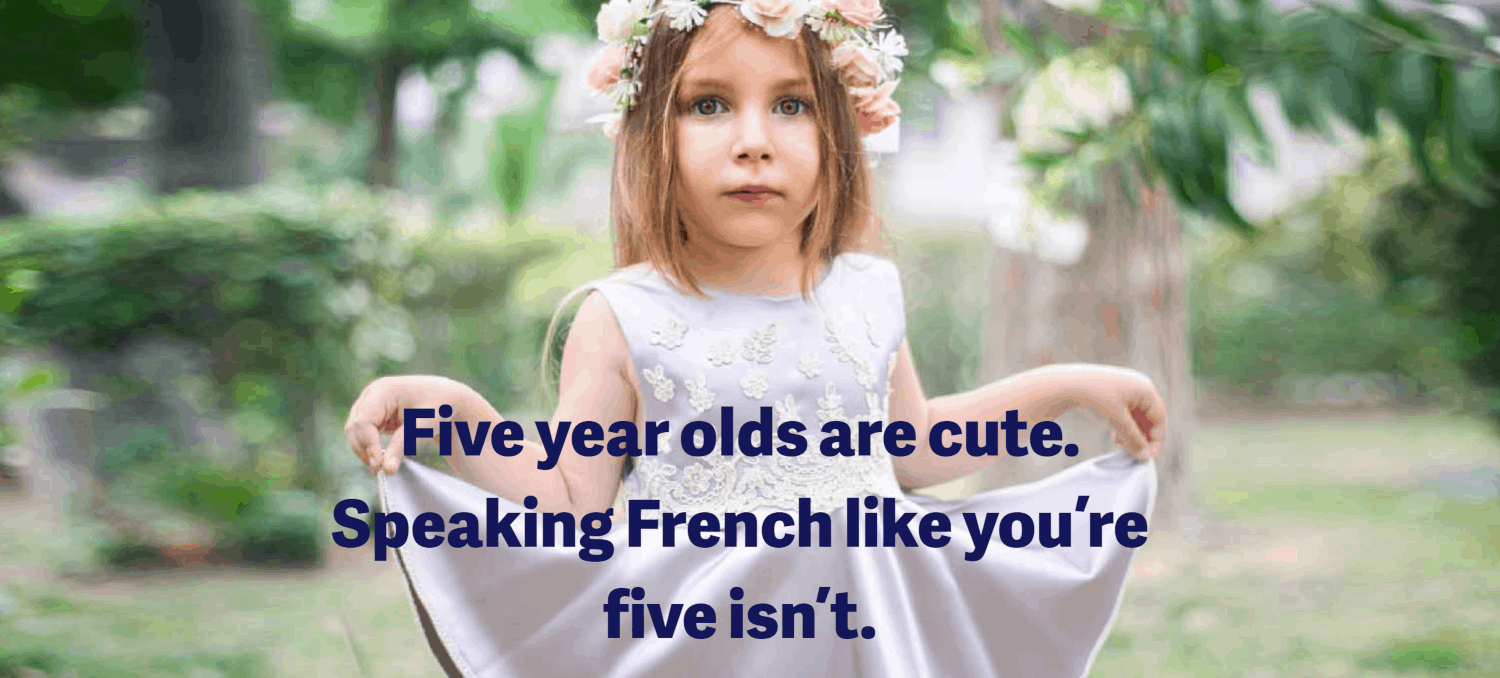 What's your online course like?
The core of the course is three workshops that are 60-80 minutes long. I delivered all three live in September 2019, after the first students had signed up during the original launch in late August 2019.
Each workshop consists of me talking over some PowerPoint slides, a few live students doing the exercises in real-time and sharing their findings, and questions. There's also a workbook for each workshop.
Every month, I create one more live workshop, about a topic chosen by the students. At the beginning of the month, I publish a list of possible topics in our Facebook group, based on what I think could be helpful next. The students vote for their most pressing issues. I then create a workshop to address the most voted topic and deliver it live on the 3rd or 4th Thursday of the month.
The three original workshops constitute the core of the course, and each new monthly workshop allows us to dive deeper into some specific aspects of the French learning journey.
Although it is listed as a bonus on the sales page, the Facebook group is an important part of the course. The students are super supportive of each other, and the daily activity in the group helps build accountability and keeps everybody on track.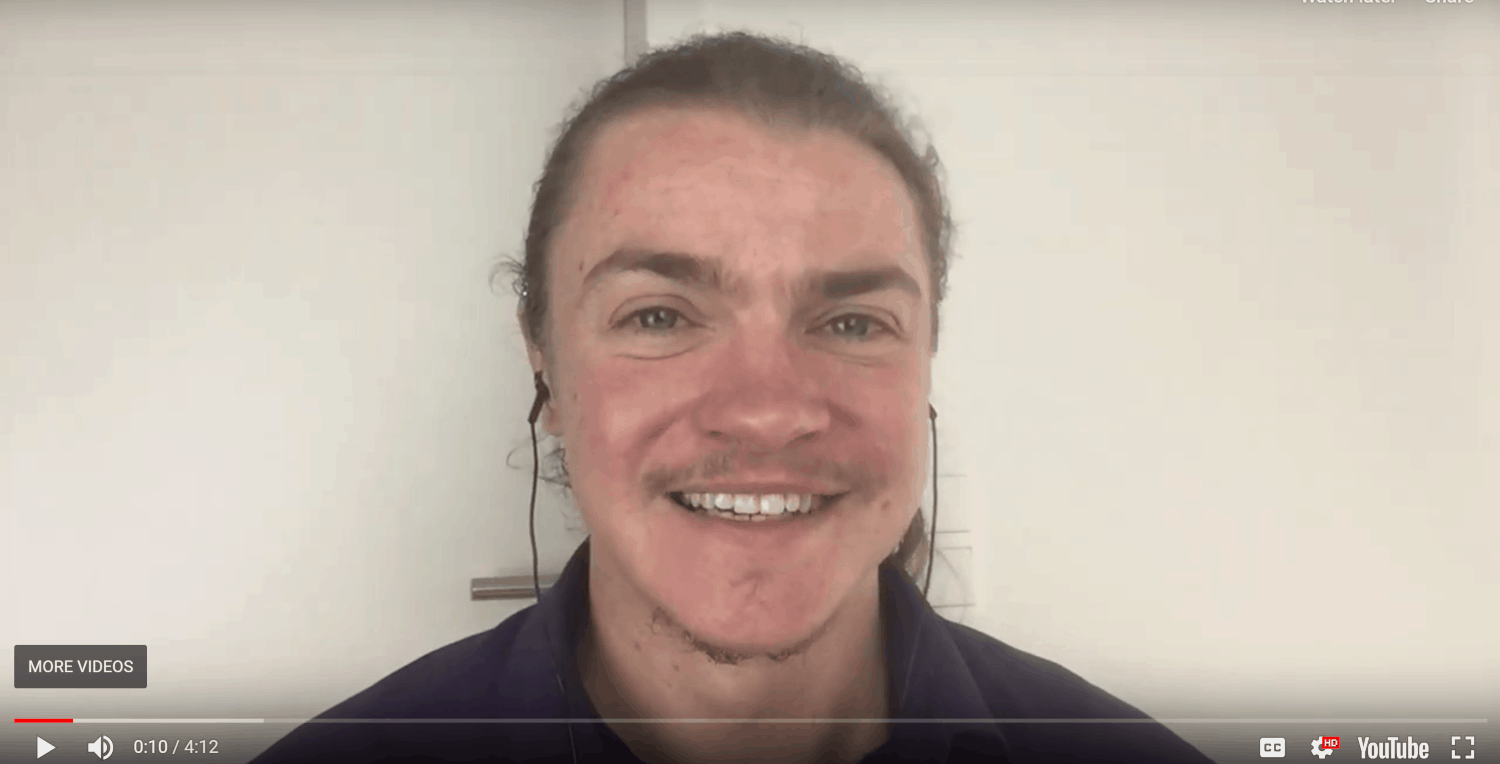 How long did it take you to create your course?
Technically the creation is ongoing, as I create a new workshop every month.  I also interact with the community daily and this gives me input to improve the experience.
I created and delivered the three core workshops in weeks 2 & 3 of September 2019 after I successfully launched the course and enrolled the first students in August. But of course, the framework for the course was already defined before the launch. You can't possibly sell something if you can't clearly tell people what it will entail.
The "Roadmap to Fluency" process (that eventually became the French Fluency Accelerator course) is a process I had been using in 1-1 coaching, as a signature service, for about 18 months before creating the course.  I created that process in February 2018. It is itself an expansion of The Fluency Worksheet, which I created in 2017 (the Fluency Worksheet is still the core of the course and of my coaching practice, and I have also used it as a lead magnet since its creation in 2017).
So, depending on how you look at it, the creation of the course spans over 2 weeks, 2 months or 2 years.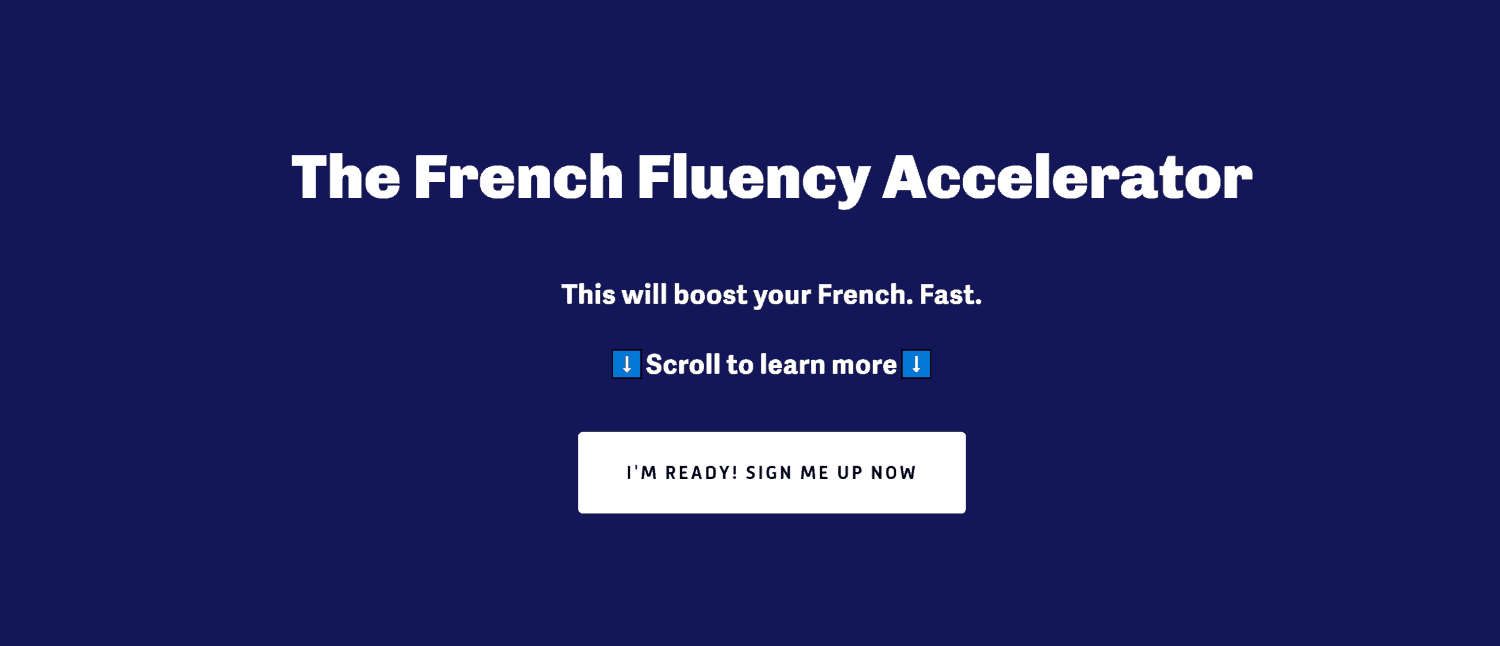 Tell us a little about the process of launching your course and getting your first sale(s).
I had been successfully using online launch techniques such as webinars and the Product Launch Formula to sell my signature service, "Your Roadmap to Fluency" for over a year before I launched the French Fluency Accelerator. So, at that point, I was quite confident with what launching takes. Sometimes, I still feel a bit like a newbie because I have never used paid ads or affiliates. I have successfully used email marketing, webinars, and organic social media campaigns to drive sales. This means my launches are quite small, but also that most of the money I bring in is profit.
Because the Accelerator was new, I had to create the launch material from scratch which included a new sales page, email sequences, a webinar, and the social media campaigns. I spent a lot more time creating the marketing material than creating the course itself, which I hear is pretty standard in online business.
For me, it is easier to do live videos than pre-recorded videos. That's because with live videos I don't have time to overthink or make fifty takes so it's much faster. Also, I used to teach in classrooms so live video feels like an extension of offline live teaching.
So, I chose to do one Facebook live, and one full-length webinar which I promoted to my email list and on my social media channels. I created a fast-action bonus for the students who signed up during the live webinar, and an early bird price that would increase at the end of the launch (but the students who got in before the deadline could keep this price for as long as they'd be a member).
I also created a special offer for my existing clients, who could get free 1-1 sessions with me if they signed up before the webinar. That's where my first sales came from. By the time I went on the webinar and officially open the doors, I had three students enrolled already. Another two jumped in during the webinar, and another three during the remainder of the launch.
Sales are continuing to drip in little by little as new clients find me. But I know running a special launch-style promotion is the best way to bring more sales in. I plan on relaunching in November 2019, and again in January 2020.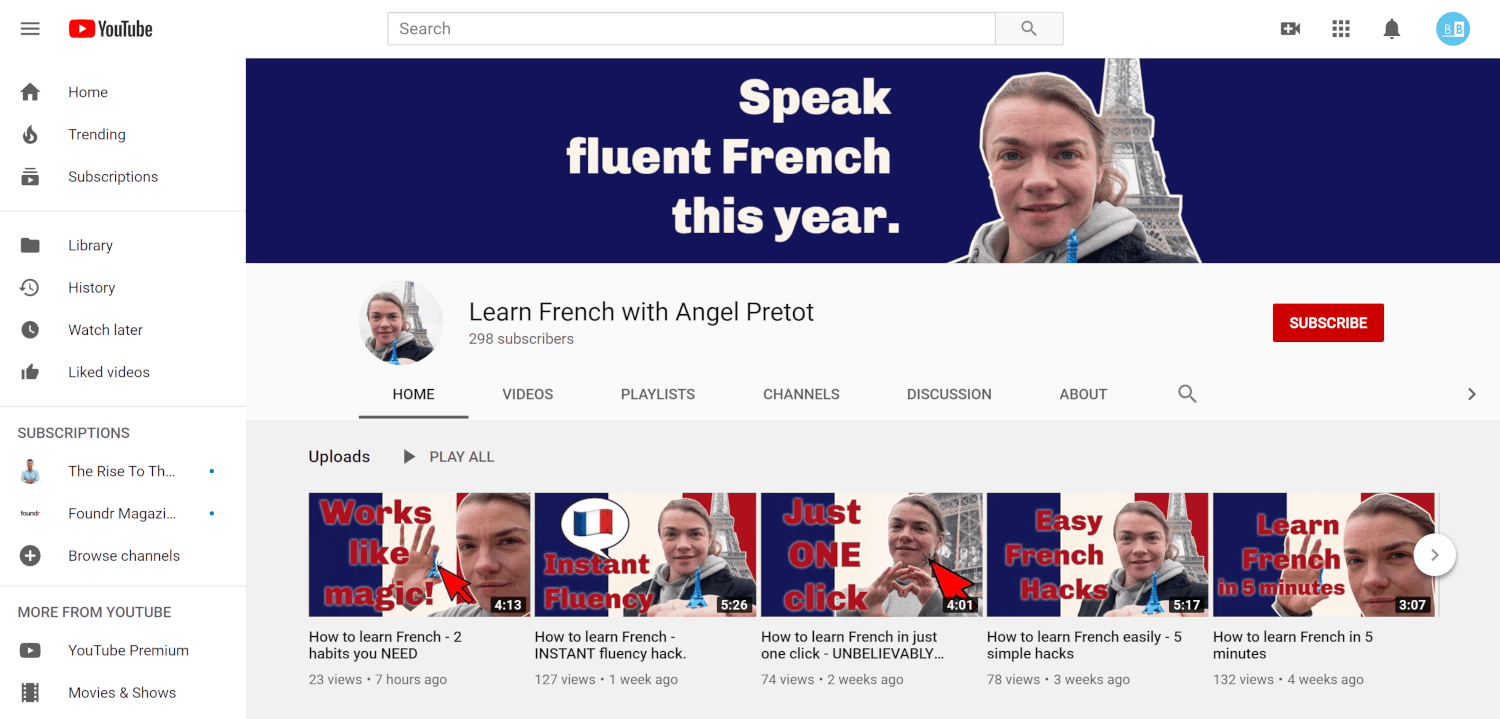 Do you have a lead magnet?
I have several lead magnets. The most successful one is the Fluency Worksheet. I have been using this lead magnet since 2017 and so far, it works better than even the webinar recordings. But sometimes leads stay on my list for many months before ever making a purchase, consume several lead magnets, or even go through several entire launches during that time. I don't think the other lead magnets are useless. It's all part of adding value and building the know, like, and trust factor.
I think the Fluency Worksheet works best because it's a natural content upgrade to one of my most successful blog posts ever, which details my entire method.
This blog post is not the kind of content you zip through in 20 seconds. People who read this article and sign up to receive the Fluency Worksheet are very serious about learning French. According to my email software, almost 3,000 people have downloaded this particular lead magnet.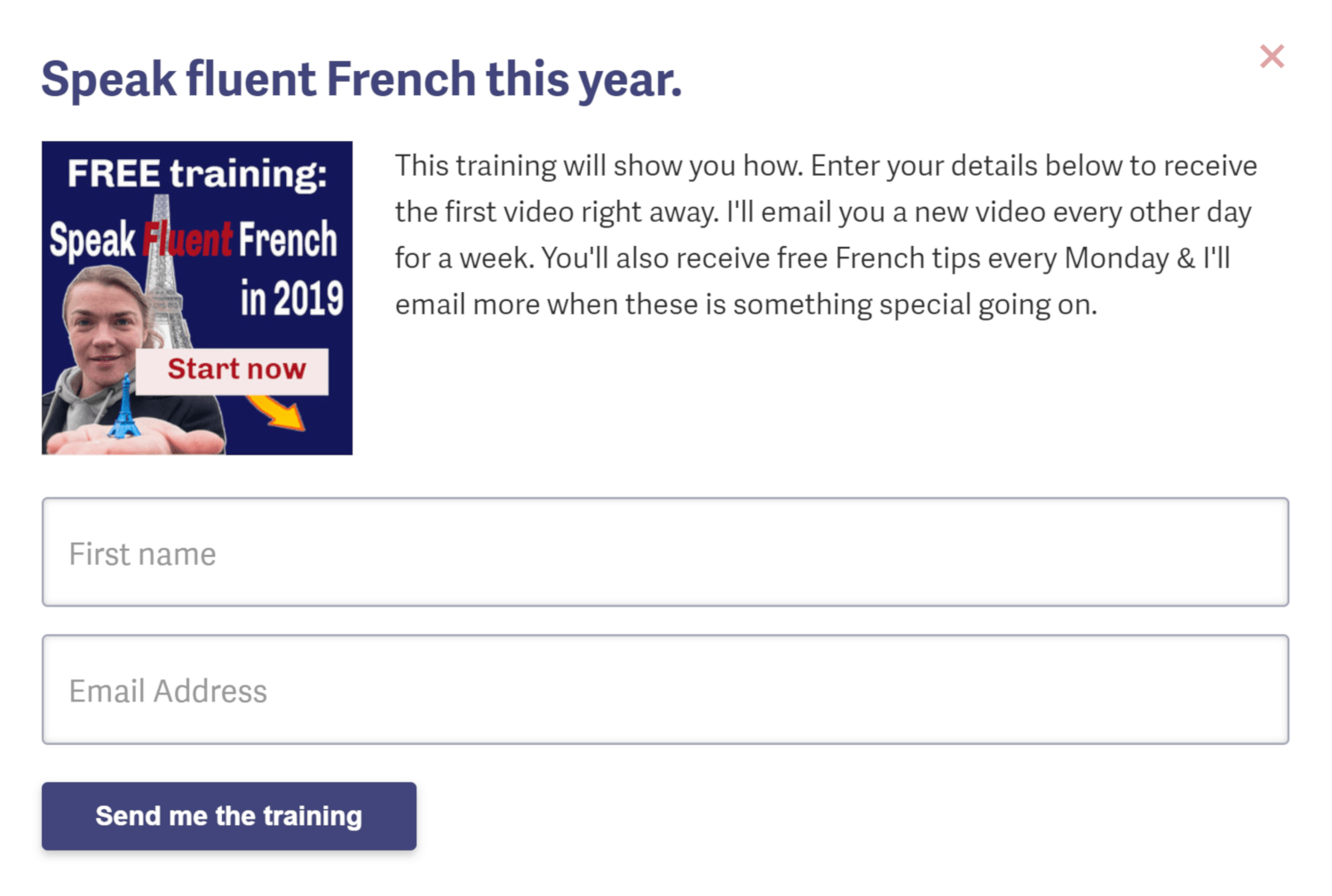 What's the traffic strategy that works best for you?
So far, Pinterest is what works best to drive traffic to my website. I got started with it back in 2017 when it was much easier. That was the time when I still believed I could build my entire business by consuming and applying other people's free content (that was pretty naive and, in hindsight, I wasted a lot of time doing that. I don't recommend it).
At the time, all it took was creating good content and having eye-catching pins. If you didn't have much competition, you were bound to attract readers. Almost no one in my industry was using Pinterest. It was easy. Now it has gotten a little more complicated than that, as Pinterest has become noisier. Driving traffic from Pinterest has become more complicated. That's why I'm planning to study this again in detail in the next months.
Besides, I don't like the idea of having one main source of traffic, especially one that changes its rules so often. So I'm currently implementing a strategy that includes three sources of traffic: Pinterest, SEO, and YouTube. I also plan on including a free Facebook group, because I'm not happy with how little reach my Facebook page now has, and I would love a chance to interact with my audience more closely.
What online course platform are you using?
Currently, Squarespace hosts my membership pages. I use a membership plugin called Memberspace. It puts a paywall on the member pages, gives the members an account, and collects payments.
Do you like it?
No. It was great to get started with as it was easy enough to use and didn't feel too expensive at the time. In hindsight, it's actually pretty expensive since the cost grows with the user base. Because I use regular website pages to build the Member Zone, it's bound to get messier and messier as the amount of content increases over time. To solve all these issues, I plan on switching to Kartra as my online course platform soon.
What made you decide to use your chosen platform over others?
I wanted something quick. Launching a new program is a challenge per se and the biggest risk is to run out of steam before reaching the finish line. Done is better than perfect, so I chose what was easiest and cheapest to get started, not something sustainable. Now I'm looking to switch to Kartra because that will hopefully be way more sustainable. It also looks more professional and integrates many features that I currently use (and pay) other software for.
What other tools do you use to run your online course business?
I use Drip for email marketing. Squarespace to host my website and landing pages. Acuity to schedule 1-1 coaching appointments. Zoom to host live workshops and webinars. And of course social media for reach and promotion: Facebook, Instagram, Pinterest, and YouTube. I also use Tailwind to schedule my pins ahead of time.
Please share some idea of revenue.
Currently, every launch brings in a couple of thousand dollars. I know it doesn't sound like a lot, but keep in mind that almost all of this is profit. I use no paid ads and no affiliates. The costs to run my business are tiny. Besides, I also make money from 1 to 1 coaching, and because my course is membership-based, all the revenue I get from it is recurring, either monthly or yearly. I look forward to seeing my monthly and yearly revenue grow launch after launch.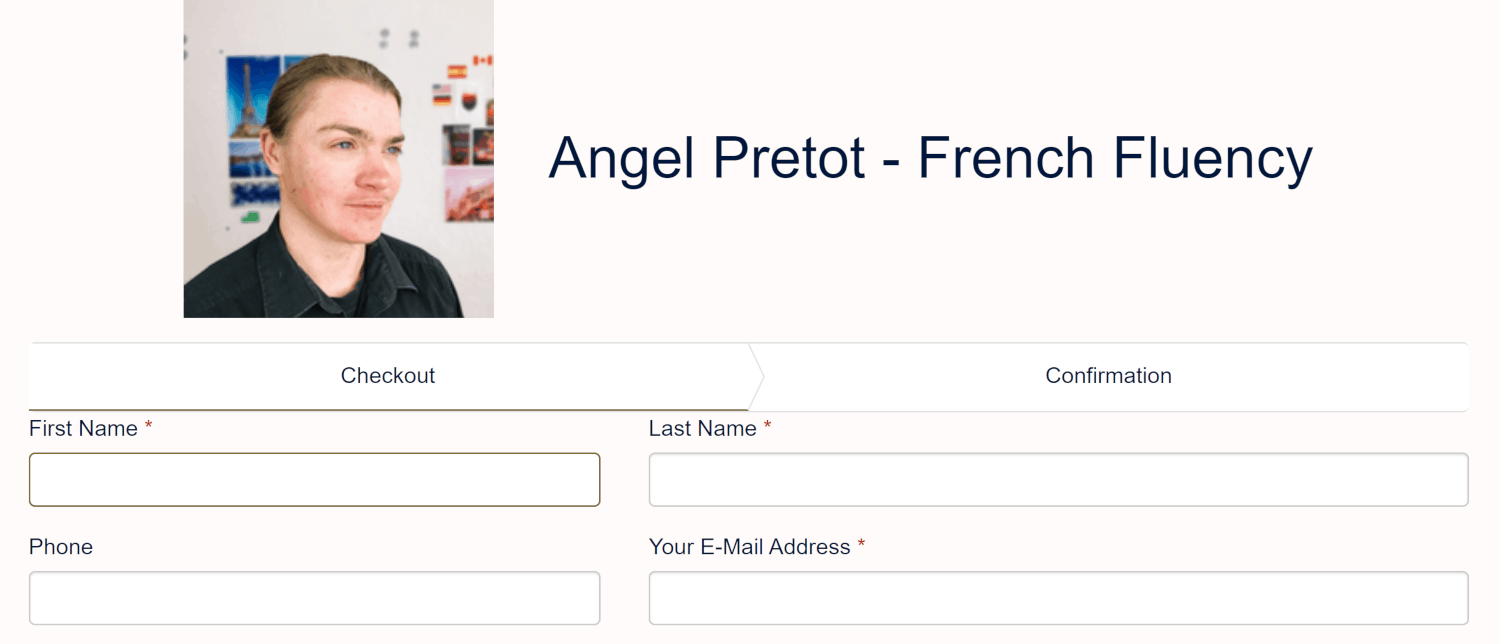 Please tell us a little about what the money you've earned from your course has done for you.
Overall, I make enough money to live comfortably without needing a job. This affords me the luxury to work from home.
When I got divorced, my living costs suddenly increased, but thanks to my business, I didn't have to get a job to pay for the increased costs.
It also allowed me to move from Berlin, Germany which I hated to Vienna, Austria, which I love, and carry my income with me.
In general, being my own boss and only doing meaningful work is priceless. Running an online business is a lot of work, but it's work I love doing. - Angel Pretot
Click To Tweet
It has nothing to do with going to an office and not knowing why you're doing it other than for the money. In my business, I can see the results of my work every day in the progress of my students and how their life changes as a result. There is nothing I would rather be doing.
In addition to revenue are there any numbers you would like to share?
My social media numbers. They're tiny, but as of this writing, I have 1,377 followers on Instagram, 1,913 Facebook fans (most of which never see my posts!), just under 300(!) on YouTube and currently about 2,300 email subscribers. I focus mostly on growing my email list. And I also prune it regularly to avoid paying for people who never open my emails. I built all these organically over time.
The lesson here is this: if you have a good offer and a very profitable business model, you don't need a big audience to live off your online business. - Angel Pretot
Click To Tweet
Early on, it's better to focus your efforts on building an offer that people will really want that will be easy for you to deliver. 1-1 coaching is the best for that because it has a high perceived value, and, if you have some expertise, almost all it costs is your time. Plus it helps you figure out what people really want and then you can create a course to deliver it and leverage your time.
Now that I've made it to this point, I know my efforts in building a bigger audience won't be wasted. They will all lead to scaling my course and my income. That's because I've put my efforts toward creating a really valuable course, rather than gathering a big audience first, and then wondering how I can monetize it.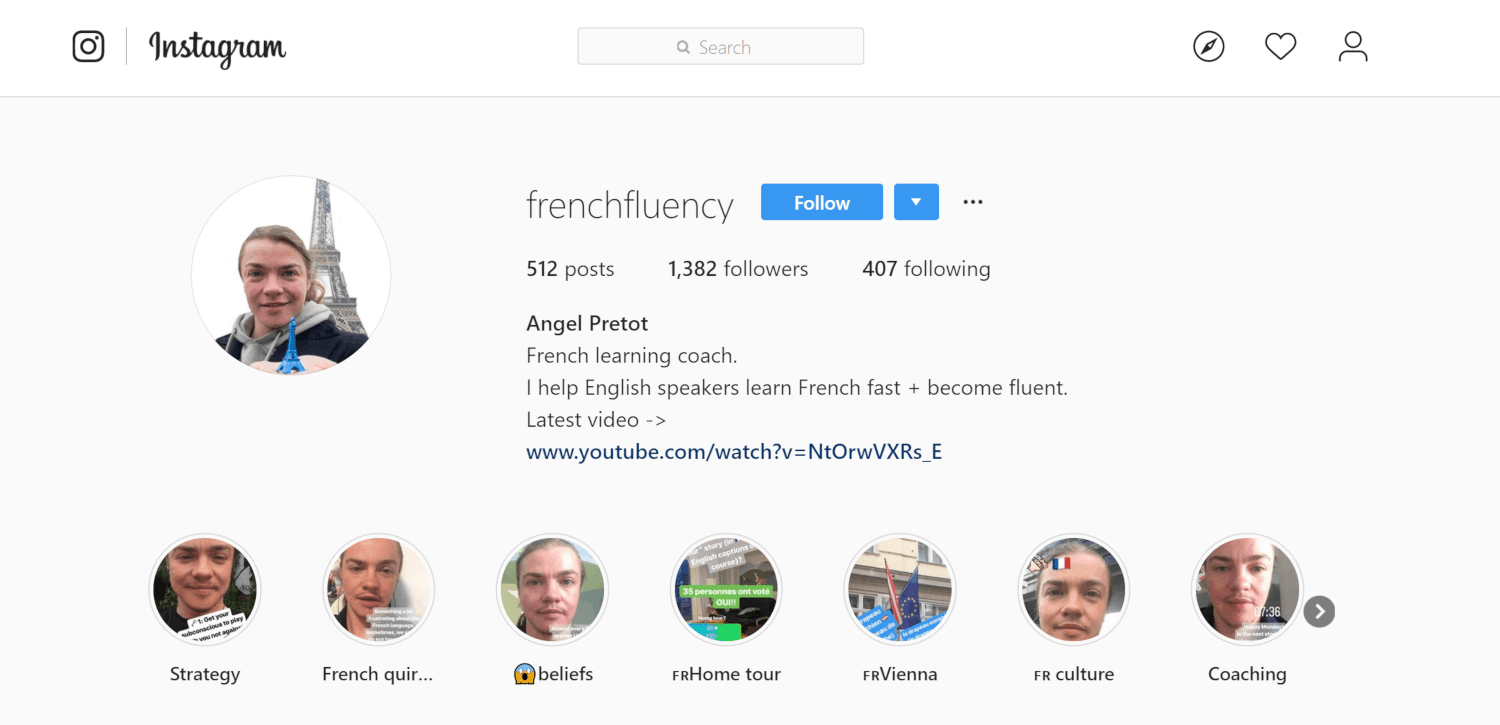 What has creating your course done for you personally?
It allows me to leverage my time, and dream bigger. Now it's a lot easier to make time for things like content creation and have a long term strategy. I've also developed a bigger vision for my life. I can see my work having a much larger impact on the world than just the few 1-1 clients I could fit in my calendar (or worse, whatever a corporate job would have me do).
Do you have a story of a transformation from any of your clients?
Recently I asked the students in my course to give me feedback. One student, a psychologist, mentioned she used some of the advice I gave on habit-forming with her addiction patients. This stunned me. Indeed the advice is applicable to many fields, and understanding habit-forming is very useful to recover from addiction. But that a doctor with a Ph.D. would use my advice with her clients floored me. I only have a master's degree, in a completely different field than her education.
Before that I had coached many high-profile clients, including diplomats and CEO's and they went through great transformations, but it was always about learning French and getting to live a more international life, which is my own field of expertise. Seeing the impact of my work cross over to other fields and help people who have never even intended to learn French is truly amazing.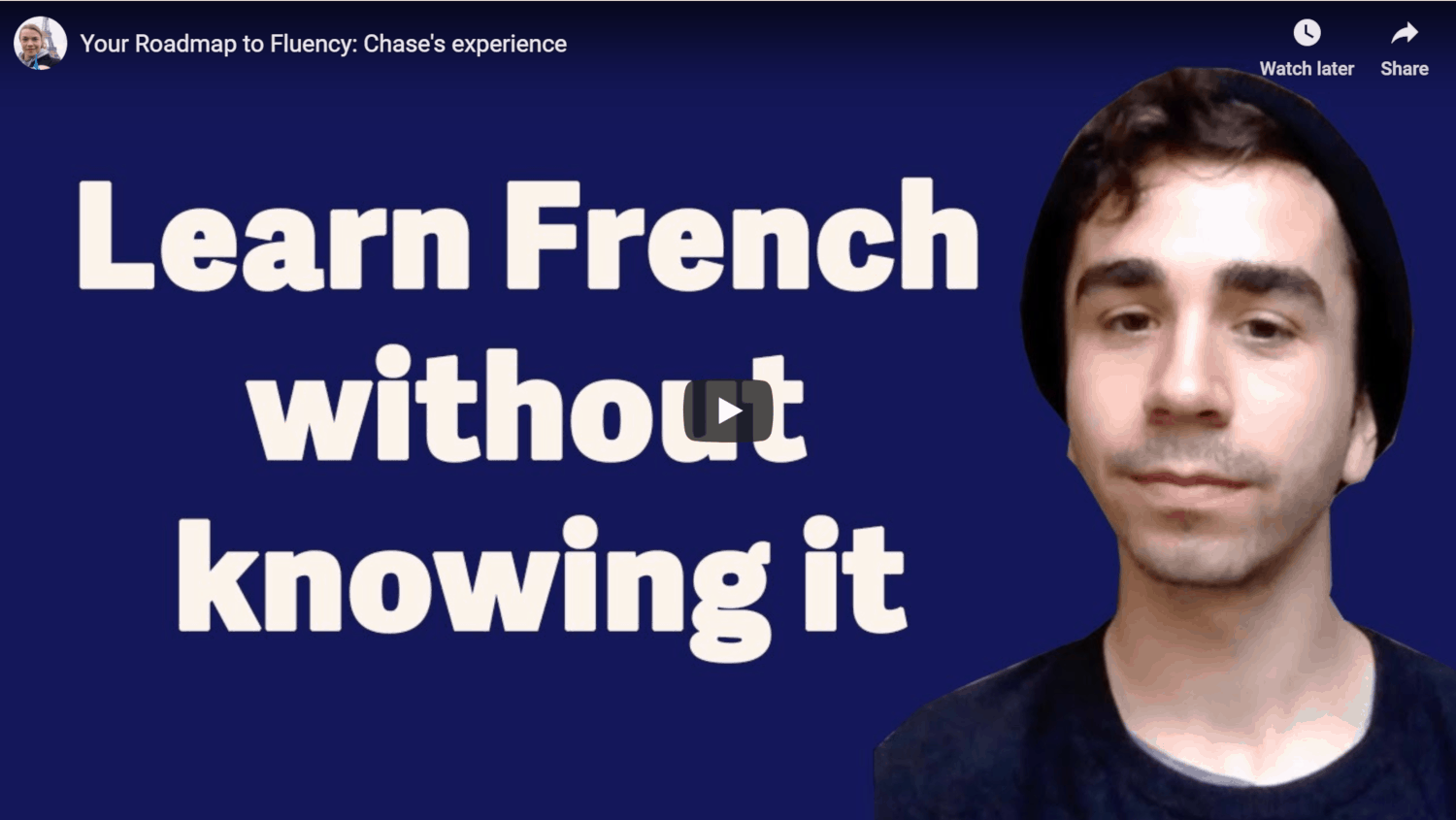 What do you wish you knew before you started?
I really wish I hadn't been so stubborn about wanting to figure everything out on my own, and thinking that you can just Google everything. I wasted so much time because I didn't see the value of investing in myself by buying a good course. There are excellent marketing courses out there, some of which have been around for over a decade and have had tens of thousands of graduates. The question isn't whether these courses can help you build your online business, we know they can. It's whether you will let yourself receive the help.
Yes, you can find all the information online for free. You can find a glut of information, with most of it outdated or contradictory. It will make you pull your hair out. The value of having everything laid out step by step in a course is immeasurable. I wish I had known that sooner.  I estimate that I could have saved about 18 months in my journey if I had invested in a good marketing course early on.
Learn more about Angel Pretot and FrenchFluency.net: