A Little About Vicky Fraser's Goal of Helping 1,000 Authors Through Her Courses at Moxiebooks.co.uk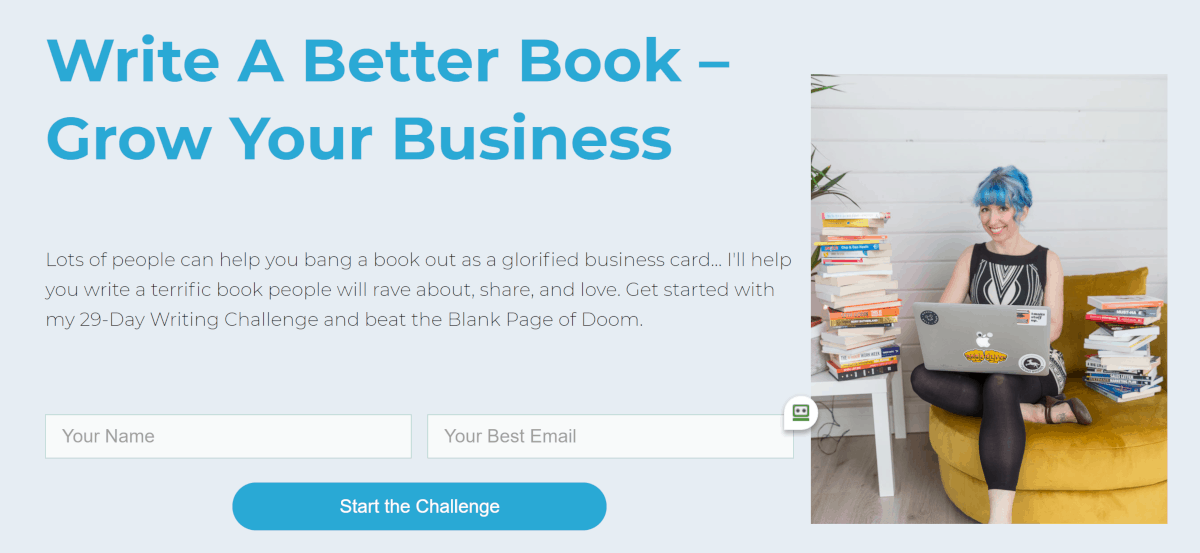 Our content is reader supported, which means when you buy from links you click on, we may earn a commission.
---
Who: Vicky Fraser
Website: moxiebooks.co.uk
Course Topic: Book Writing Training
Interesting Stats: 6-figure business
Who are you and what course have you created?
I'm Vicky, author, writing mentor, and ghostwriter.
My goal is to help at least 1,000 business owners write better books, not just bang one out in a weekend.
I'm the founder of Moxie Books and the author of How The Hell Do You Write A Book? and Business For Superheroes. I help business owners write books, connect with readers and new customers, and grow their businesses.
I've ghostwritten, edited, and launched books for some of the UK's most successful business owners – and coached many more, business owners, to write and market their own books (even though they didn't believe they could do so).
I started life as a direct response copywriter – I had to persuade people to buy stuff using only words – so I know how to help you sell your book after you've written it. In working with hundreds of business owners and authors from a wide range of industries, I've learned and practiced the secrets behind writing and marketing a successful book. I teach strategy and technique through my website, podcast, private mentoring, small retreats, and online courses.
I've run several online courses in the past, but at the moment I'm about to launch a live Blank Page to Book in 90 Days. The sales page will be up in the next couple of weeks, but for now, my website is moxiebooks.co.uk.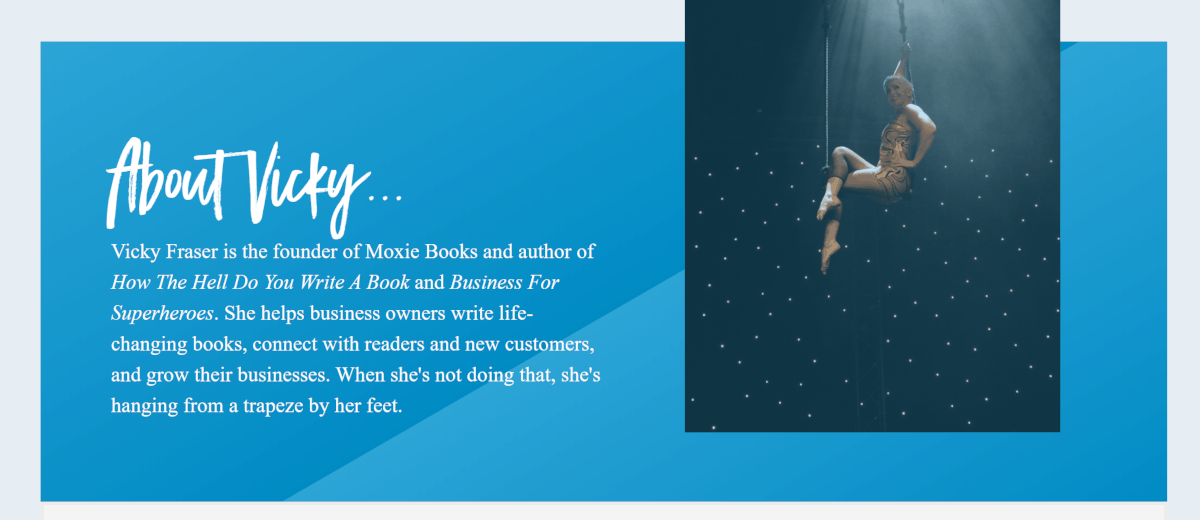 What market does your online course serve?
Small business owners and entrepreneurs who want to claim the top spot in their niche and be recognized for how bloody brilliant they are — but who lack the confidence to step up and shout about it. I teach these people how to write books that will position them as the go-to expert in their industry — but this isn't about just a glorified business card, book-in-a-box, one-size-fits-all deal. This is about writing genuinely life-changing books, for the author and their readers.
What's the biggest benefit of taking your course?
By the time you're done, you'll have a manuscript in your hand ready to either edit or send off for publishing. That's the most obvious benefit. But honestly, I think the biggest benefit is the confidence boost that comes from having written your own fantastic book. I see business owners stand a little taller and speak a little louder afterward.
How did you get into the market?
I was a direct response copywriter for years until one day a client asked me to write a book. That's when I thought, "why not" and then decided I'd better learn all I could. I haven't stopped learning since, and I've ghostwritten more than 12 books in the past five years. I've mentored more than 40 business owners to write their own books, either through my mentoring programs or my online courses.
I saw a gap in the market: there are many "get rich quick" type book writing schemes, loads of books in a box write it in a weekend and throw it out there as a marketing exercise type stuff. That kind of thing makes me nauseated. Books are better than that. Business owners are better than that. So I decided to create a way for them to fulfill their potential.
Why did you decide to create an online course in the first place?
So I could help more people. There are only so many people I can help one-on-one.
Did you have any moments of doubt before you created it?
Oh hell yes. I thought "who the hell am I to do this when these other shiny people have been doing it for so long and made millions?"
Then I realized they weren't doing what I was doing, I didn't agree with the way they go about it, and maybe they weren't making millions. Who knows what people's real figures are? Plus, what they're doing is none of my business. And what they think of me is also none of my business. So I do it anyway because I know I can help people write their book—and not just that, but find the confidence to do an amazing job.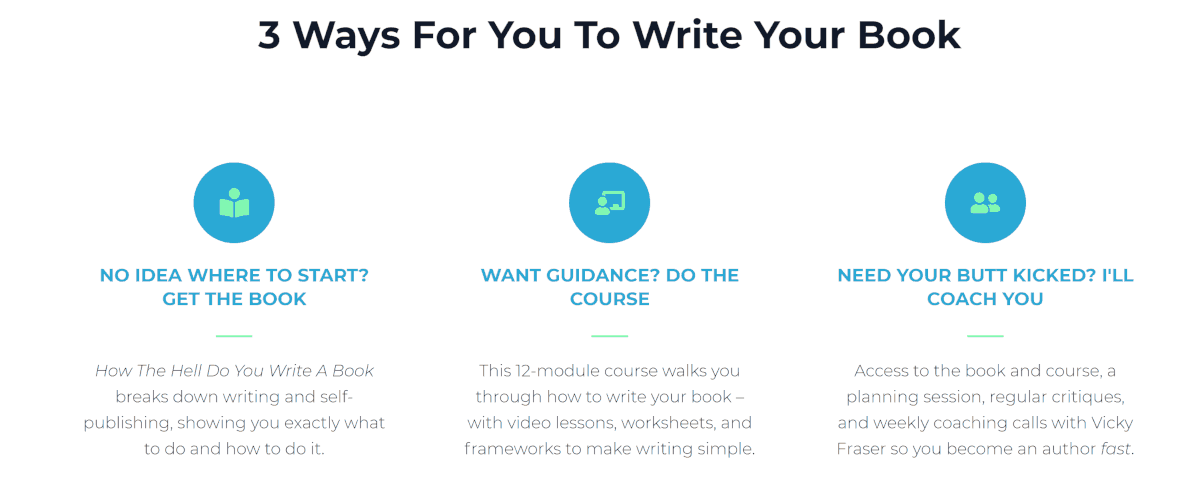 What's your online course like?
The previous incarnation was video, text, and some quizzes. Live-action videos plus slides.
The one I'm launching in June will be all of the above, but with live Q&A calls over Zoom, daily tasks to do — it's a hands-on GET IT DONE course — and daily feedback from me. Clear goals. How-tos.
How long did it take you to create your course?
It took me about a month, but if you count all the previous versions and incarnations, I guess four years!
The process is based on the book I wrote, and the mentoring I've done. I know what works, how to get people motivated, how to get them writing when they don't want to, and how to overcome the obstacles I know they'll face (because I faced them too). I kept it as simple as possible.
Tell us a little about the process of launching your course and getting your first sale(s).
I'm doing pre-sell at the moment: a month or so dropping hints, then an announcement with dates. I'm opening a waiting list on May 1, then taking registrations from May 15. I send daily emails to my list anyway, so I have a launch sequence, plus I'll be running ads to my book on social media and Amazon to pull in new leads.
For my previous course, I ran a 5-day promotion to my email list and just missed my target by 1.
Do you have a lead magnet?
Yep: my book. By far it's the best way to bring qualified leads into my business. If they've read the book, they know me, my process, and they like me and trust me enough to want to buy more.
I also run a free 29-day writing challenge as a lead magnet. (Plus some other bits that I"m not focusing on at the moment).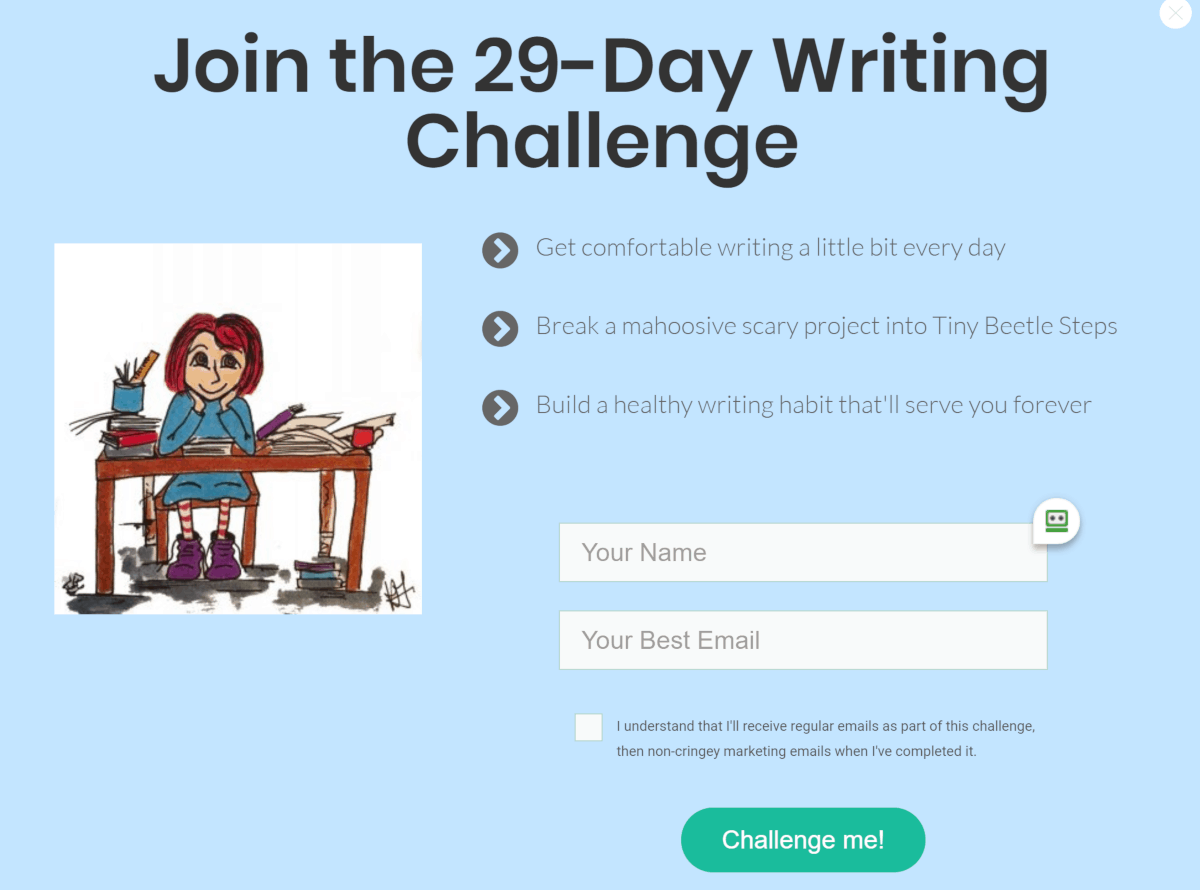 What's the traffic strategy that works best for you?
Articles and social media posts with CTA to get on my mailing list. I'm about to start running ads too.
What online course platform are you using?
I used to use Thinkific and Course Cats as the learning management platform. Now I use Thrive Themes. I love Thrive Themes, the platform just works with everything.
Are there any features you wish it had?
Not so far…
What made you decide to use your chosen platform over others?
I needed it to work with everything else I had, and the guy who owns Thrive Themes has a whole university and plugs everything in seamlessly.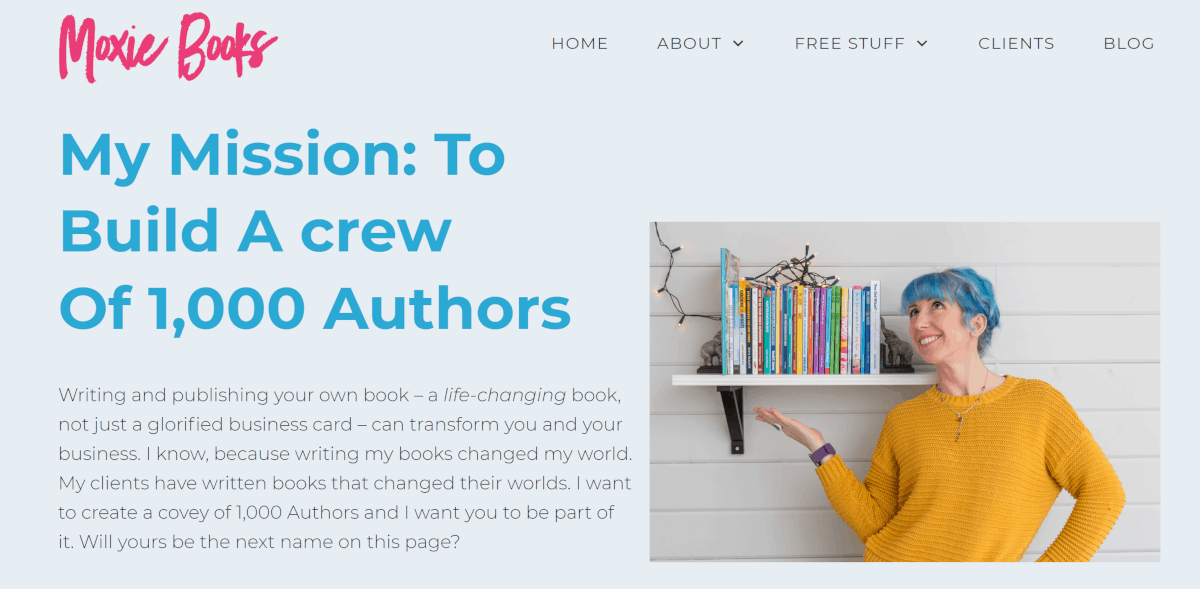 What other tools do you use to run your online course business?
Activecampaign and Sendowl (plus PayPal, Stripe, YouTube, Slack).
What books or training programs have you found useful on your journey to a successful business owner that others might find valuable too?
Gosh, all sorts. Mostly the Thrive Themes University though. And doing other people's courses that work well — like the Self Publishing Formula by Mark Dawson, Selena Soo's Impacting Millions, Marie Forleo's B-School…
Do you have any big mistakes you've made along the way that you'd be willing to share?
Loads 😀 Not promoting early enough or strongly enough. Not enough pre-sell (including this time!). Pricing too low. Not having it prominently on my website as a product.
Please share some idea of revenue.
I don't know for the upcoming one of course, but the original course I launched a few years ago made me £12,000, which was a lot for me back then.
Since then I've built my business up to six figures, and that's partly thanks to the online courses.
It's going to be much better this year too, despite the lockdown.
Please tell us a little about what the money you've earned from your course has done for you.
We bought our dream cottage! The mortgage deposit came from my business 🙂 🙂
In addition to revenue are there any numbers you would like to share?
Not really, I'm not so great with social media! Although I am working on it.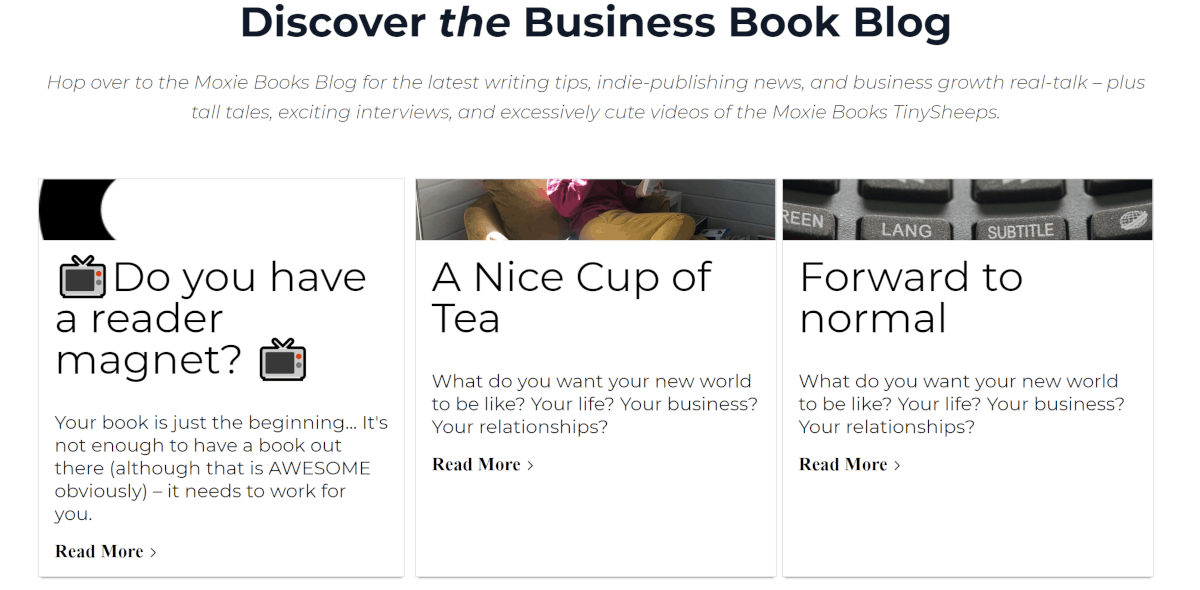 What has creating your course done for you personally?
It's definitely helped improve my confidence.
There's nothing like teaching other people something to make you realize just how knowledgeable you are. -Vicky Fraser
Click To Tweet
And it's also taught me an enormous amount too: about how people learn, how they work together, how the self-publishing industry works, writing skills, everything. I've learned more about what I do from teaching than from almost anything else because you discover little gaps in your knowledge you have to go and fill.
Do you have a story of a transformation from any of your clients?
You can find Dom's and Kenda's story on my website here. I'm so proud I helped them achieve what they've achieved.
What advice do you have for people just starting out?
I wish I'd know that I knew enough. That I was capable — more than capable — of teaching people to write a book.
I wish I'd known how much confidence I could inspire, and what that would mean for my clients — because I would have started this sooner and pushed it more. -Vicky Fraser
Click To Tweet
You know more than you think. You are enough.
Learn more about Vicky Fraser of MoxieBooks.co.uk: