How Tony Morris Transitioned from Live to Online Sales Training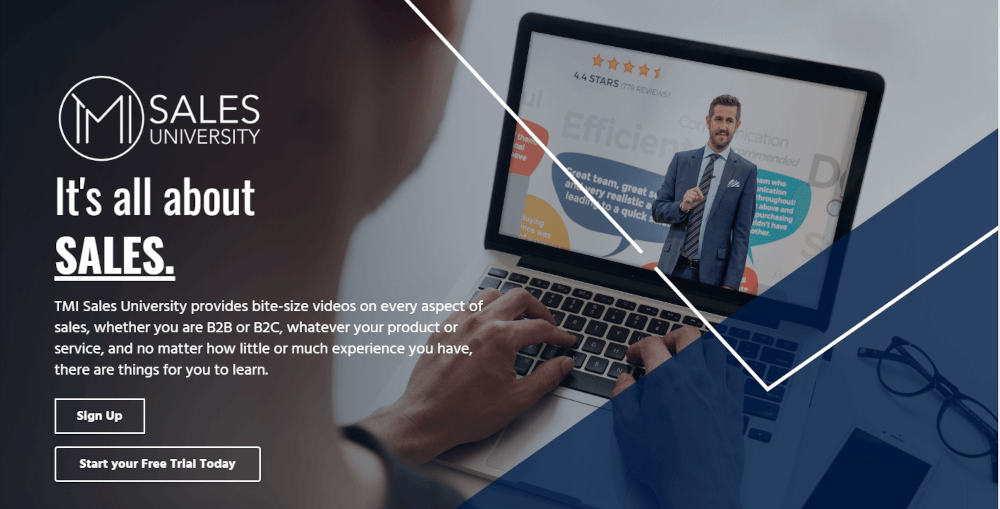 Our content is reader supported, which means when you buy from links you click on, we may earn a commission.
---
Who are you and what course have you created?
I run an International sales training company called Tony Morris International. I am an author of 5 books on sales and am a professional speaker and have spoken in 25 countries. The URL for my online course is www.TMISalesUniversity.com
What market does your online course serve?
The market is for salespeople across all industries. It does not matter if you have no experience or are a sales veteran with 35 years of experience.
What is the biggest benefit of taking your course?
You will learn all the key sales principles that will help you attract the right prospects into your funnel, how to convert those prospects into customers and make them raving fans for life.
How did you get into the market?
I set my sales training company up in April 2006 and my biggest challenge has been scalability. I have always wanted to record all my content and package it up, to sell to the masses. This pandemic gave me the time to work 'on my business', as opposed to 'in my business.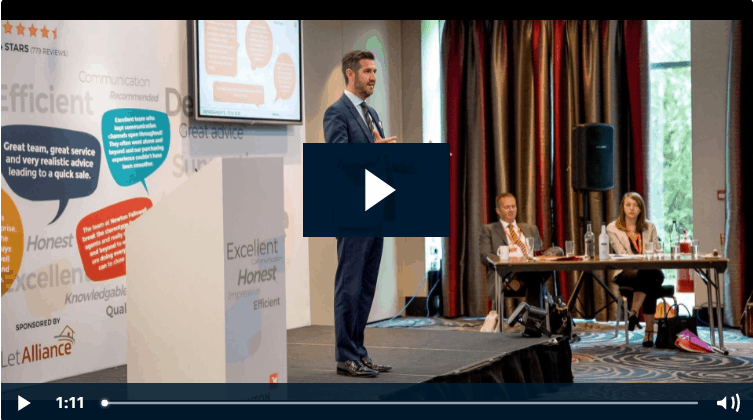 Why did you decide to create an online course in the first place?
I saw the shift in the market lean to the subscription model, like Netflix, Spotify, etc., and knew the same would apply for sales training. People want to access information immediately, at any time of day or night, that suits them.
Did you have any moments of doubt before you created/launched it?
I guess because I have delivered sales training to 30,000 people in the last 14 years, confidence was not an issue. In addition, I know my content works, as I have seen so many success stories from my clients.
What's your online course like?
The course is made up of 29 modules and each module has between 11 and 18 bite-size videos, ranging from 1 to 4 mins in length. There is a multiple-choice test after every module, with a 70% pass rate.
How long did it take you to create your course?
The easiest part of this whole process for me was designing the content. I attended a driving course where I got caught speeding and spent 5 hours writing out all the content in my head and splitting it into Modules. I then spent 6 days recording 380 bite-size videos, which again was straightforward. The hardest part for me was designing the workbooks for each module and the multiple-choice tests for each module. I found this the most time-consuming and challenging part.
It took about 6 days to create the workbook and tests and then I paid someone to put it all together for me into a platform called Kajabi. I also paid someone to add the virtual background on every video and the subtitles and then paid someone to proofread every video, looking for typos.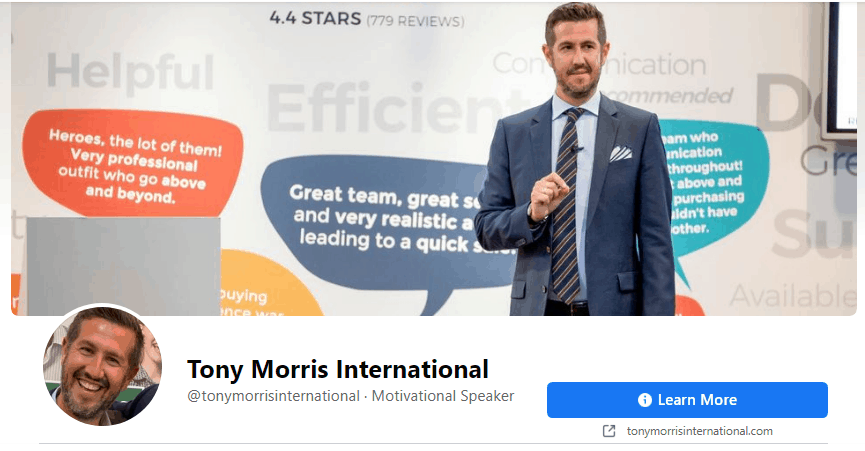 Tell us a little about the process of launching your course and getting your first sale(s).
To launch, I did a few 'something very exciting is coming soon' messages on social media to spark interest and ran email campaigns to my clients and prospects along the same lines.
I have spoken on many webinars, where there have been audiences of up to 600 people.
I often give away a copy of one of the books I have written and ask delegates to email me if they would like a copy. This is a great way to build your list. - Tony Morris
Click To Tweet
My first sale came from one of these delegates.
Do you have a lead magnet?
Yes, I do. I have a free trial of the first module and then I organize a call to get feedback.
I have a £1 trial for 7 days and have built a landing page for this one. The person must cancel after 7 days if they do not wish to continue.
What's the traffic strategy that works best for you?
It's still very early days, as I launched 6 weeks ago. My plan will be to run Facebook ads to drive traffic to a pre-recorded webinar and then to upsell the audience onto the trial.
What online course platform are you using?
Kajabi and I like it. It's quite simple to use and allows me to copy all my content, therefore when I build another tailored university, I can use some of the content that is relevant to all audiences.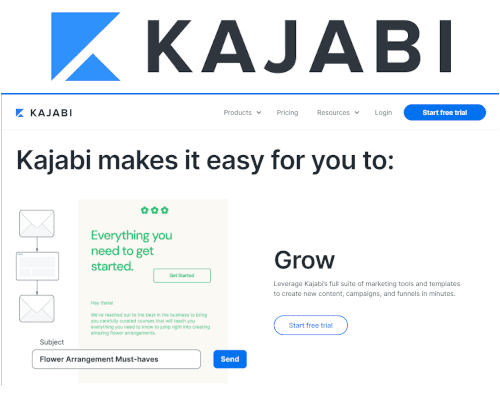 Kajabi is the All-In-One Course Platform
Kajabi is one of the top online course platforms used by successful course creators interviewed on coursemethod.com. Kajabi includes email marketing and other tools that make it easy to run your entire business from their platform.
Price Range: $149 to $399/month
Most Popular Plan: Growth Plan at $199/month
Annual Discount: Yes, take 20% off!
Free Trial: Get a 14-day free trial (credit card required)
*Our content is reader supported, which means when you buy from links you click on, we may earn a commission.
Are there any features you wish it had?
None I can think of.
What made you decide to use your chosen platform over others?
I was highly recommended to Kajabi and the team who imported all my content has been excellent to deal with. It was important to me to be able to copy the content over, to use it again. Also, my clients can log in and monitor how their teams score on each test. Again, this was important to me.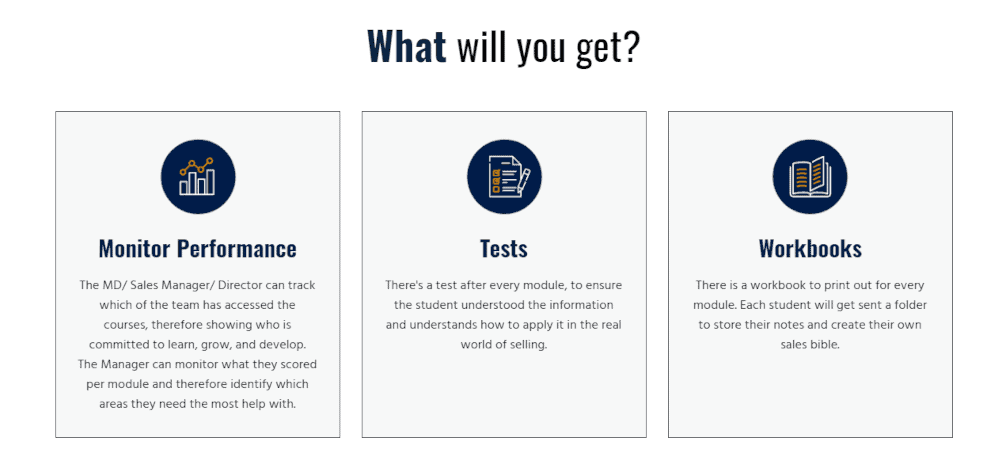 What other tools do you use to run your online course business?
I use the following tools for my funnel, which drives traffic to the online course:
Ever webinar
Survey Gizmo
Zapier
Active campaign
Schedule Once
Vimeo Pro
What books or training programs have you found useful on your journey to a successful business owner that others might find valuable too?
I have just started Subscribed by Tien Tzuo and Gabe Weisert and that is great so far. I bought an online training program by Andy Harrington, to learn how to build a funnel.

Do you have any big mistakes you have made along the way that you would be willing to share?
Yes absolutely. I found a designer on Fiverr to build my course and that was a big mistake. The quality was dreadful, and I realized going cheap is not the right option.
Please share some idea of revenue.
I launched Estate Agency University on 4th January and in under 2 months, it now has 132 members and generates £5,675 per month.
Then I launched TMI Sales University on 4th January and in under 2 months, it now has 95 members and generates £1,962 per month.
I have shared some of the video content on another online training platform called Sales Gravy. In the last 3 months, that has generated £855 per month.
Please tell us a little about what the money you have earned from your course has done for you.
It has meant I can now scale my business for the first time. It enables me to save time on delivering training 14 days a month and can spend that time on growing my business and spending more time with my family.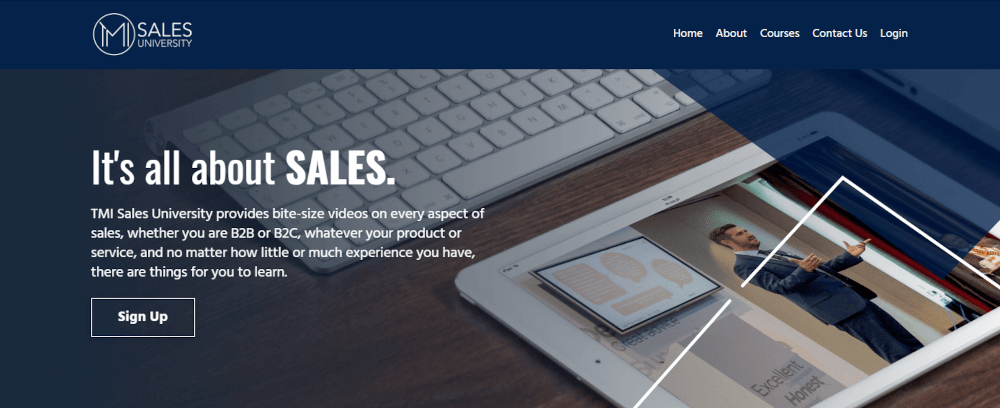 In addition to revenue are there any numbers you would like to share?
I have been sharing some of the video content on LinkedIn and many people share it. It helped me gain 10,500 connections and I just won a new client called Mizrahi Bank, as the Director watched one of my videos and got in touch.
What has creating your course done for you personally?
It has changed the way I look at my business and has finally given me total clarity on how to scale and grow the business I have always wanted. I now have a clear plan on how I am going to get to a £1m per annum company.
Do you have a story of a transformation from any of your clients?
I have an estate agency client that emailed me to say, 'they started EA University 4 weeks ago and they just won an instruction at their highest ever fee.' They said 'they got an ROI on the annual subscription fee from 1 deal!!!
What advice do you have for people just starting out?
My best advice is JUST START IT!!
So many people come out with lots of reasons to NOT start it and once you do start, momentum kicks in and before you know it, you will have monthly payments hitting your bank. -Tony Morris
Click To Tweet
My other advice is to map out all the content you want to share and then break it down into modules or programs. Once this is done, buy some lighting, a green screen, a lapel microphone, a tripod and get your iPhone out and start recording.
Learn more about Tony Morris of TMISalesUniversity.com: