How Robert Kienzle of Knowmium.com is Changing the Virtual Learning Landscape with Free Training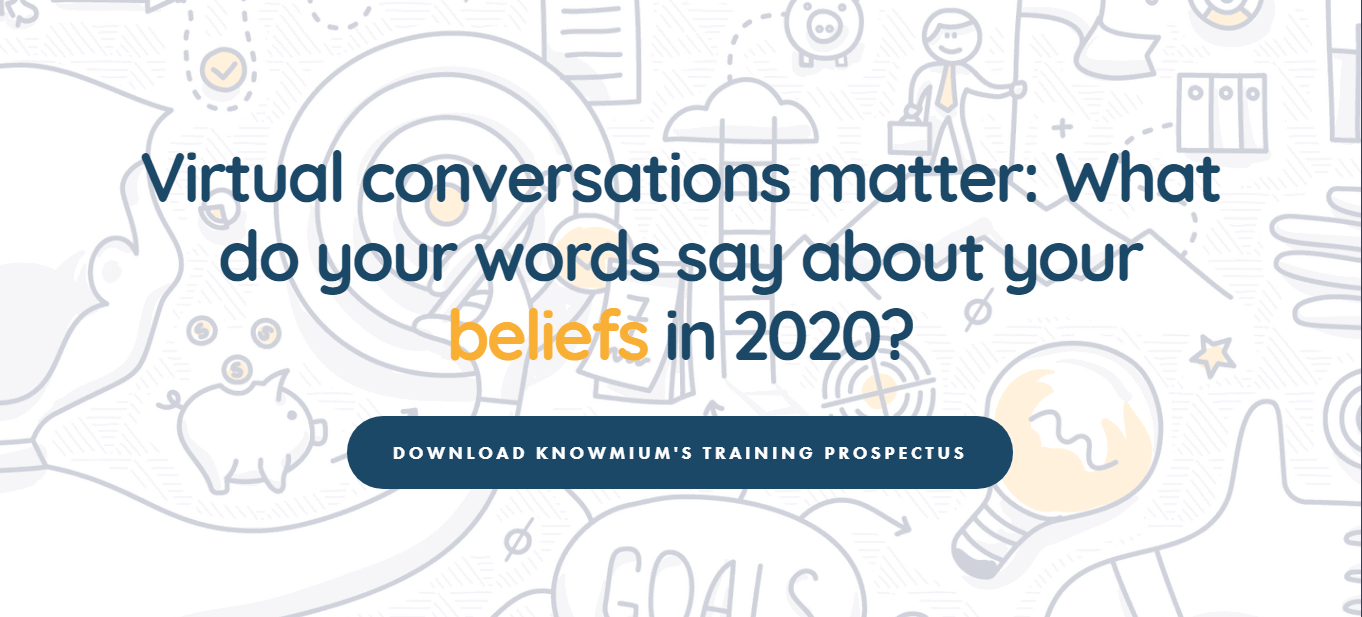 Our content is reader supported, which means when you buy from links you click on, we may earn a commission.
---
Who: Robert Kienzle
Website: radicallyremote.com and knowmium.com
Course Topic: Business building
Interesting Stats:  Over 5,000 book downloads in a few months
What market does your online course serve?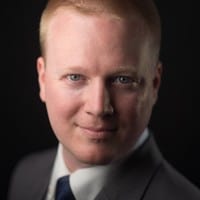 Knowmium has a free book, articles, virtual activity guides, video tutorials, and a collection of resources.
Knowmium works with global companies in Asia and abroad. Last year, we worked with 24 countries physically, and in 2020, we are working with even more virtually. Our free course and free resource sites are geared toward anyone in any profession that wants to improve their virtual communication skills, from meeting attendees to professional workshop facilitators.
When COVID changed the business and learning & development landscape, we were in a unique opportunity to help others improve their online communication skills. Over the past 10 years, we've conducted eLearning including purely virtual sessions, self-paced online courses, and blended content with some live and some self-paced.
To help our existing network of professionals and friends as well as increase our connections, we developed a series of free content and resources:
Our first course, Radically Remote, is a course for virtual meeting leaders and online facilitators. The program uses a series of videos, quizzes, personal reflection activities, and downloadable files.
Our second course, WFH with Dr. Richard Claydon, is a video interview series with a popular work from home expert and business event leader.
Our third course, Negotiation Basics, introduces steps for planning and conducting negotiations through interactive videos and offline activities.
Joshua Davies, our founder, composed an eBook (also called Radically Remote) that starts with virtual platform comparisons (Zoom vs. Skype, etc.) and finishes with steps on how to create and facilitate online events. A collection of shorter articles also give an overview of the book contents.
A series of virtual activity guides with steps any meeting leader or workshop facilitator can use to create discussion and interaction.
Video tutorials for online tools and apps. These walkthroughs help people learn functions and evaluate whether the tool would be useful in their own sessions.
We regularly hold open workshops for the public and often collaborate with other consulting firms around the world to conduct joint sessions. We have participants try new tech, apps, and activities.  Plus people from different regions connect and network.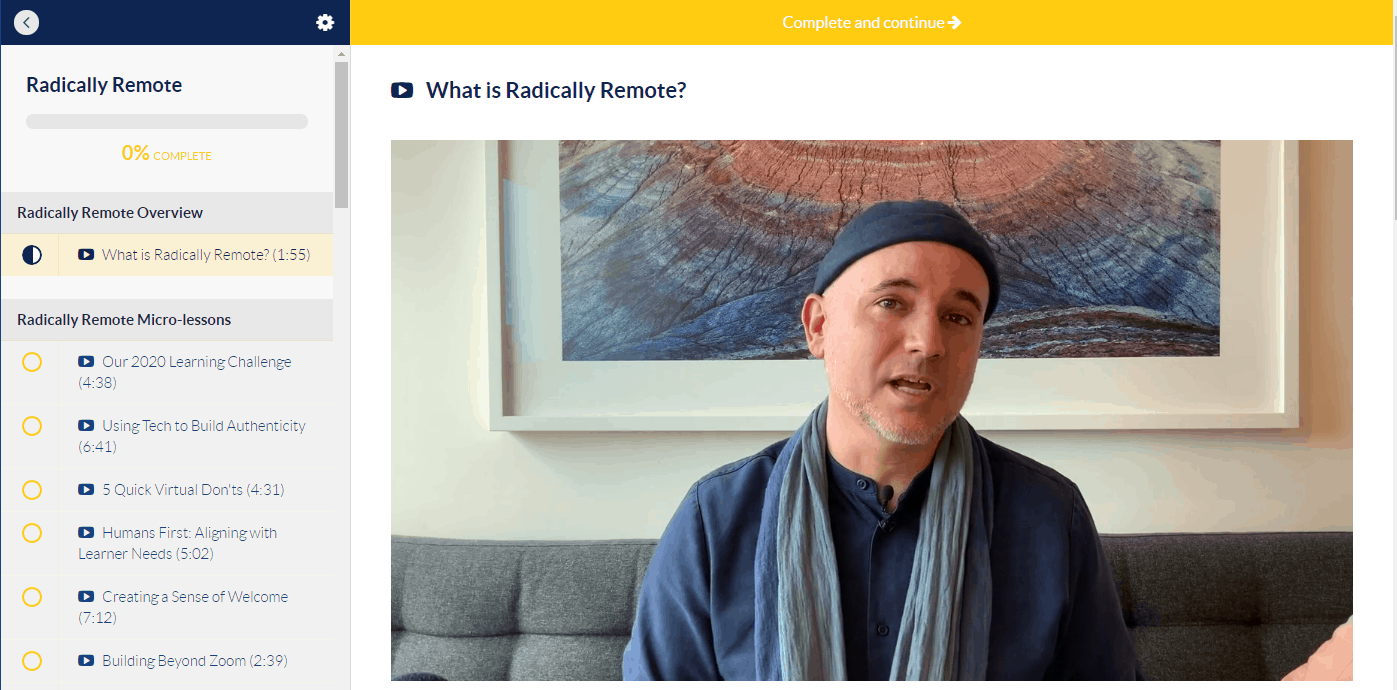 What's the biggest benefit of taking your course?
Aside from the cost (everything is free!), our courses benefit every skill level.  The content applies to anyone working and communicating online in any field and any profession.  Our courses get right to business:  What you need to know for effective online communication, why it's important, and how to create it (both quickly and effectively).
Imagine you need to choose the right platform and need to know the functions, features, and costs: we have the list. Now imagine you are taking an 8-hour workshop usually conducted face-to-face and need to convert it to an online (yet still interactive) program: we cover those tips.  Then, imagine you want to keep the human side of communication alive in your meetings and training sessions: we give insight into keeping audiences engaged visually, verbally, and energetically.
How did you get into the market?
Knowmium's Joshua and Robert have been working in corporate and university education for over 15 years. While usually conducting face-to-face sessions, Knowmium programs are assisted by online and out-of-session activities. Virtual learning has always part of long-term learning goals.
In 2020, we realized everyone was going to be online more (whether they were ready for conversion to virtual or not), so we decided to make the process smoother for everyone interested.  We compiled our knowledge and experience with trends and insights from virtual industry experts. We aimed to make virtual collaboration easier to understand and easier to facilitate while remaining engaging and impactful.

Did you have any moments of doubt before you created/launched it? If so what made you turn it around and do it anyway?
Because of our previous experiences with virtual learning, we didn't doubt ourselves or our content. Instead, we questioned the unpredictable nature of business in 2020. We questioned how businesspeople and facilitators would adapt to virtual learning. We questioned if people would want to adapt, learn, and improve, both on their own and with our courses. At the end of the day (or end of the year, really), we knew we would have something valuable and useful. Since our courses are free, we weren't concerned with failing to make a profit.
What's your online course like?
Our videos use 4 styles:
Direct recording
Interviews conducted via Zoom recordings
Webinars conducted with many people using virtual backgrounds, slide share, and audience activities
Other image overlays like Prezi Video

How long did it take you to create your course?
In early 2020 when we knew COVID was going to be around for a while, we had some great online programs already running. Our big challenge was putting our knowledge all in one place to focus on virtual facilitation skills.  Our process looked like this:
Sharing a vision of our courses and content
Agreeing on the formats and platforms needed
Dividing up actions and tasks
Writing articles and the book, making videos, and creating online resources
Hosting webinars and events to share ideas and test activities as well as attending other organizations' to be in the learners' seats
Tell us a little about the process of launching your course and getting your first sale(s).
With no price for our courses, we focused on getting participants on our course and sharing our open invitation. The process of launching the course was first making enough content for audiences to successfully use.  At the same time, we kept the courses growing and promised audiences more would be added as we move forward.  We relied on our networks sharing our content, so even with free content, we knew it had to be useful for people to pass along the URLs.
Do you have a lead magnet?
It's all free!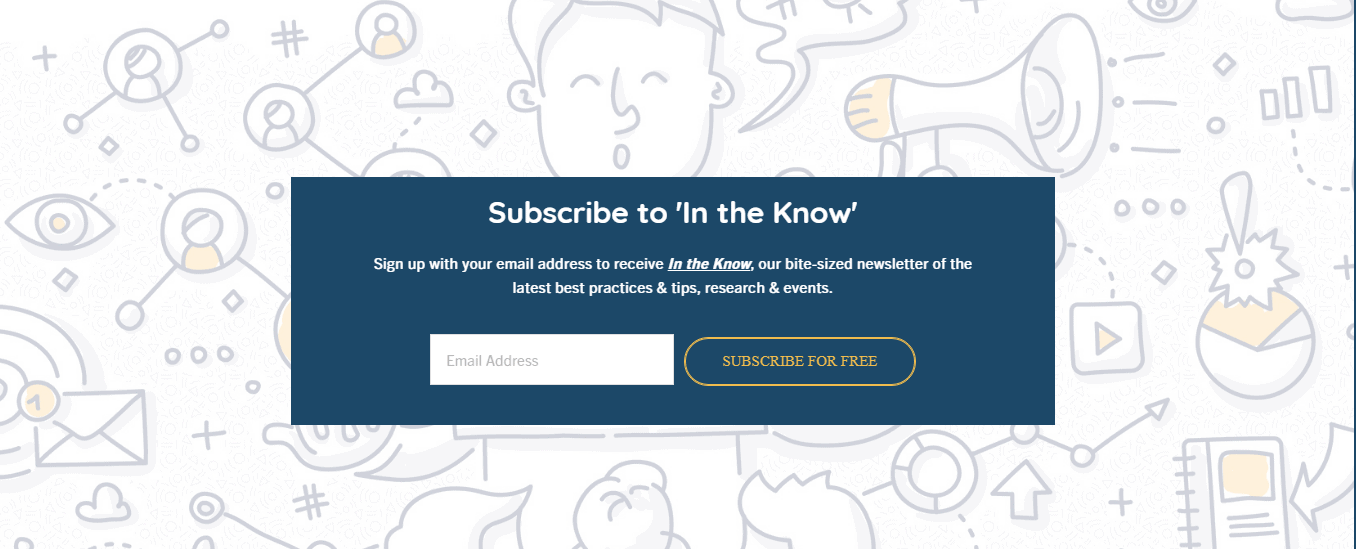 What's the traffic strategy that works best for you?
Our content gets shared in two ways:
Word-of-mouth (or rather word-of-link) sharing through people we know, people that come to our online workshops, and people who are on our mailing or contact lists
Social media, mainly LinkedIn. With free resources and free workshops, people are usually helpful when sharing, tagging, and commenting.  We also increase our visibility when collaborating with other firms during joint sessions: each firm's network gets invited.
What online course platform are you using?
We currently use Teachable, Matrix, and Squarespace. We are likely consolidating everything to one central platform, soon, too.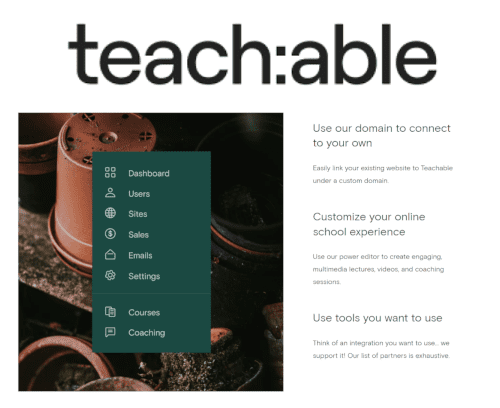 Check Out Teachable
Teachable is one of the top online course platforms used by successful course creators interviewed on coursemethod.com. It is easy to set up and build your site pages, and the course area looks great. 
Price Range: $0 (+ transaction fees) to $299/month
Most Popular Plan: Pro Plan at $119/month
Annual Discount: Yes, take 17% off!
Free Trial: Try out Teachable's core features for free
*Our content is reader supported, which means when you buy from links you click on, we may earn a commission.
Do you like it?
Teachable is the easiest of the platforms we use now. With embedding available everywhere, we can easily add interactive content and other links on whichever platform we are using at the time.
Are there any features you wish it had?
We wish Teachable's platform-based quizzes had more abilities, more types of questions, and more customization.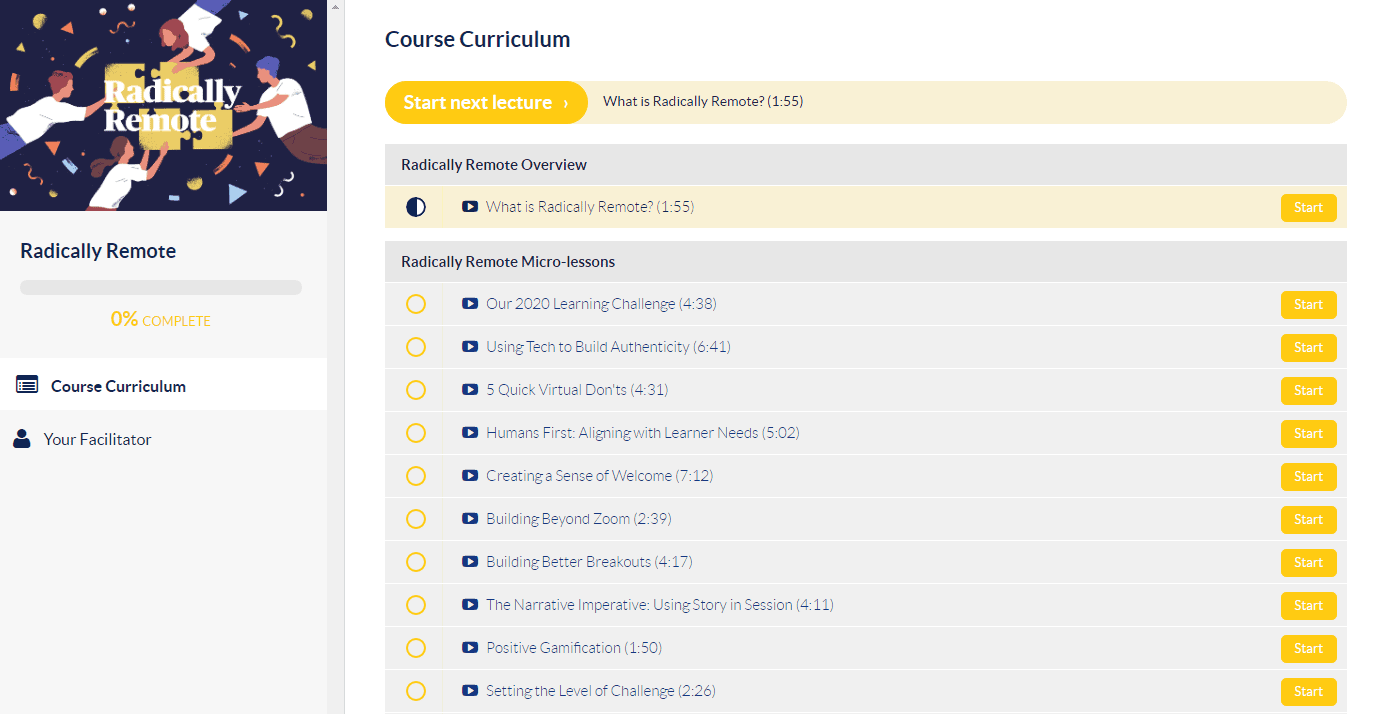 What made you decide to use your chosen platform over others?
We recently chose Teachable as our online course platform for some new courses for 3 reasons: It's clean and easy to use (for users and for creators). It allows directly uploading and viewing of many files like videos, documents, and embedded links. It's easy to build on and add to, so new content or edits are a breeze.
What other tools do you use to run your online course business?
For our live sessions, we have a long list of recommended tools at knowmium.com/radical-toolkit. We love to test any new tool we come across and have built many into our virtual activities: Toasty.ai, Otter.ai, Miro, Mentimeter, and Typeform. Even low-end tools like online stopwatches and random name selectors have change how participants see and experience our sessions.
What books or training programs have you found useful on your journey to a successful business owner that others might find valuable too?
We convert in-person training sessions to both live virtual sessions and online modules. All the training and certifications we've used for our programs and assessments are just as useful when operating online. Industry experts like Cindy Huggett and Nancy Duarte are always recommended for virtual presentation and facilitation advice.
Do you have any big mistakes you've made along the way that you'd be willing to share?
We have a few mistakes that we've made or we often see in the online education realm:
Don't promise too much too quickly. Online content takes longer to create than you think it will especially when recording video is involved. Files, activities, and other content take longer to revise than expected, especially when we have a tendency to keep adding more before the final version is complete.
People get overwhelmed with new technology and new tools. Limit what you introduce people to.  If people are new to Zoom, stick to Zoom for their first live session.  Wait until the 2nd session to introduce an outside tool or platform especially if you'll be using both together (for example, meeting on Zoom and collaborating on Miro).
Coordinate with your team with each major step when creating content. In the beginning, people need to align on the long-term vision of the course.  Make sure everyone shares the objectives by everyone who will be involved (even if someone's involvement will start a few steps later). As each creator moves forward, find ways to align on progress and processes.  You may choose to update each other on a Slack channel or with short screen-capture videos each week.  Or you may choose to meet live to share and discuss.  Also, some creators may have a better understanding of what the final users will experience. A decision early in the planning stages might have a wide effect on the final program.  Sharing our work and plans helps predict and plan the final version with fewer backtracks and changes.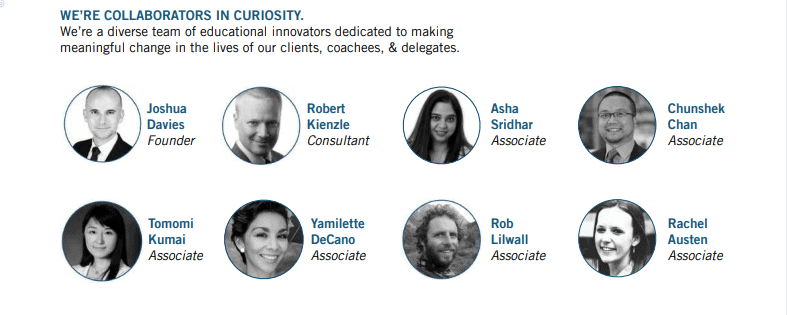 Please share some idea of revenue.
Our free online courses' primary goal is to help others navigate virtual communication.  The secondary goal is to increase our visibility and expand our potential clients. Our revenue comes from our paid clients.
Many of them have been working with us for over 10 years and are expanding their work with Knowmium. We are creating new courses, converting in-person programs to virtual events, and assisting L&D staff with their in-house training changes.  Our current network expanded by working virtually with our clients' other regions and branches.  We also expanded to new clients and new regions through referrals and through the wonderful people we happen to meet during online events.
Please tell us a little about what the money you've earned from your course has done for you.
By creating online courses and resources for virtual facilitation, we've been able to convince existing clients to dive into virtual learning and increase the number of programs they'd like to hold with us. - Robert Kienzle
Click To Tweet
One of our 2020 goals was like many other consulting firms: stay alive during the troubled market. Another goal, and better goal, was to increase our capabilities with virtual learning. Even before the events of 2020, online learning increased each year. It's going to stay long after 2020 ends, so we've taken the opportunity to build on our virtual offerings instead of using them as a stop-gap measure to get by.
In addition to revenue are there any numbers you would like to share?
Since our initial launch in April 2020, we have had over 5,000 book downloads and new subscribers, around 1,000-course sign-ups, 12,000+ unique visitors, and a 1,375% increase in the use of our company website.
What has creating your course done for you personally?
I love knowing I can help people by sending them a link. It's like giving away Halloween candy (and healthier). I like showing off my work and allowing my work to keep performing online whenever someone else needs it.
Need a new activity for your Monday briefing?  I have a link.
Need to plan a 4-part training program for your employees?  We have those tips and suggestions.
Want a new app that looks great so your participants will stop multi-tasking during your session?  Here is a recommendation and a video walkthrough.
Do you have a story of a transformation from any of your clients?
One of the financial clients connected with us and said, "All of our training has been suspended globally until further notice due to safety and budget restrictions. We still have training needs, though, as we have newly hired employees and we must continue helping our customers. We are exploring what is possible online."
This particular client knew of our blended-learning offerings that accompany in-person courses, but they had never worked with us for purely-virtual programs. We were, of course, glad to help them by advising long-term approaches and, if they liked our approaches, facilitating online sessions.  After several meetings with their L&D and regional leaders, we were able to co-create a variety of communication workshops for their staff.  They ranged from online meeting practices for internal teams to influence and stakeholder engagement skills for external relations.
After dry runs and benchmarks, we launched the final workshops in multiple regions. Our style focuses on interaction and collaboration. New participants often tell us they aren't used to webinars asking for their input. The participants enjoyed the program content activities.  They told us their takeaways were immediately applicable, and they relayed the same feedback to their L&D department. The circle of training came back around when we got the feedback. This left us feeling accomplishment and ideas on how to incorporate similar success into other sessions.

What advice do you have for people just starting out?
Be ready to play around. Try out new websites, new platforms, new apps, and new tools. Even when they aren't useful to you, you'll be ready to advise others on how the new tools might help (or which ones to avoid). New tools go beyond looking different, which helps but on its own doesn't build learning or skills.
Find tools that give participants new ways to interact. Find activities that spark new ideas and motivate attendees to share. - Robert Kienzle
Click To Tweet
There is likely an online tool that fits your needs, your style, and your audience's preferences. You just have to find it and see how it works.
Learn more about Robert Kienzle of knowmium.com: