Resit Gulec Shares How He Started a Project Management Training Empire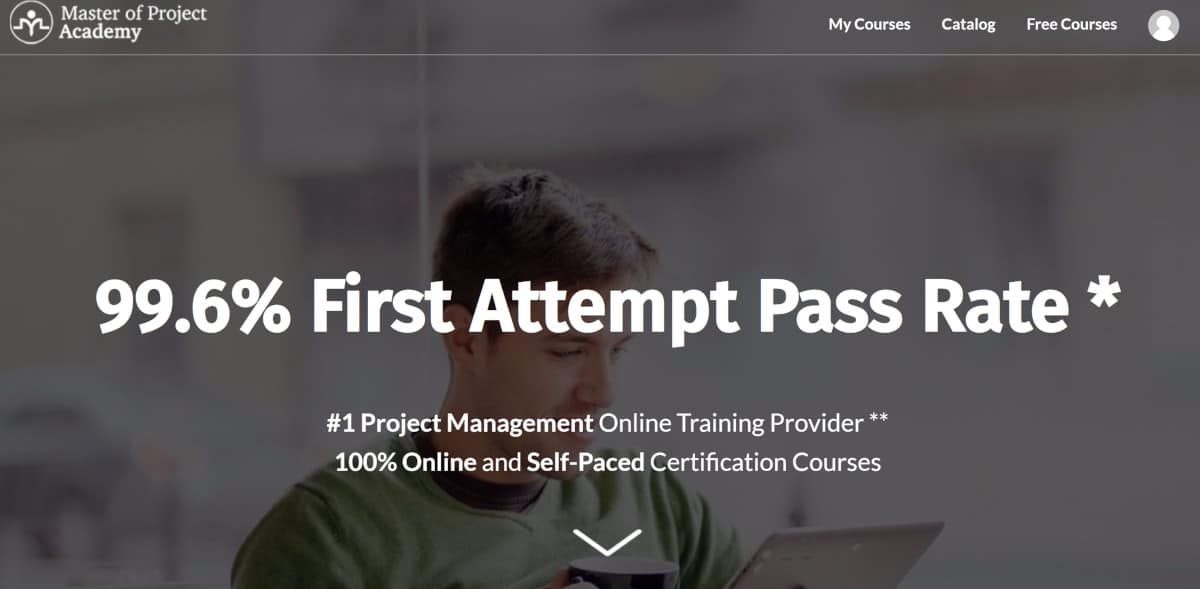 Our content is reader supported, which means when you buy from links you click on, we may earn a commission.
---
Who: Resit Gulec

Website:

masterofproject.com
Course Topic: Professional certification training
Impressive Stats: Trained 100,000+ professionals
Who are you and what course business did you create?
My name is Resit Gulec and I run masterofproject.com.
Master of Project Academy prepares professionals for the certification exams. Since 2012, we have helped more than 100,000 professionals in more than 180 countries get ready and pass their certification exams. We offer PMP, CAPM, PMI-ACP, Prince2, Agile and many other certification courses for professionals.
My team and I offer over 50 different courses from masterofproject.com. Here's a sample of a few of our current course titles:
PMP® Certification Training – 35 Contact Hours Online PMP Training

PMP® Online Class Virtual Training – 4 Days – 35 Contact Hours

CAPM® Certification Training – 23 Contact Hours Online CAPM Training

PMI-ACP® (Agile Certified Practitioner) Certification Training

Lean Six Sigma Green Belt Certification Training

Agile Scrum Certification Training

IT Service Management Certification Training
We offer 28 Project Management courses and 11 related to Project Management Professional (PMP) certification. 
Our most popular course is our PMP Training.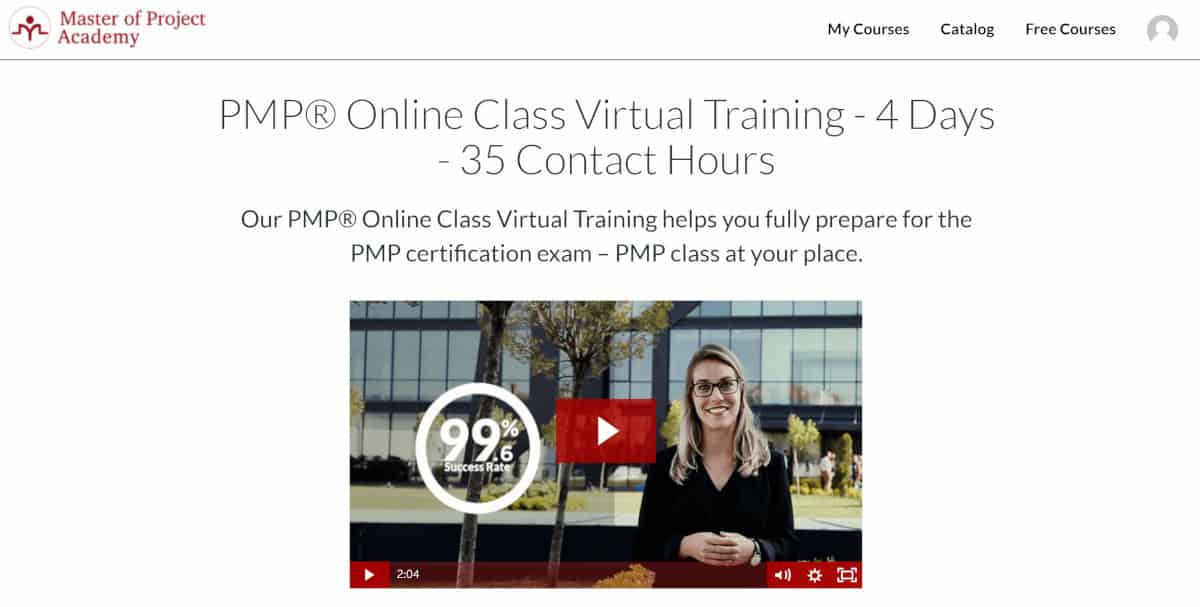 What's the biggest benefit of taking one of your courses?
Master of Project Academy students have an industry leading 99.6% first attempt pass rate. This is the first attempt pass rate of our students in certification exams. We do not count second or third attempts of students as other training providers do. 
Our courses are designed by industry experts who have several years of teaching and field experience. Our students do not only learn how to get ready for their certification exams, but they also see how to apply the theoretical information they learn in the courses to real-life projects.
Where did you come up with the idea for your business?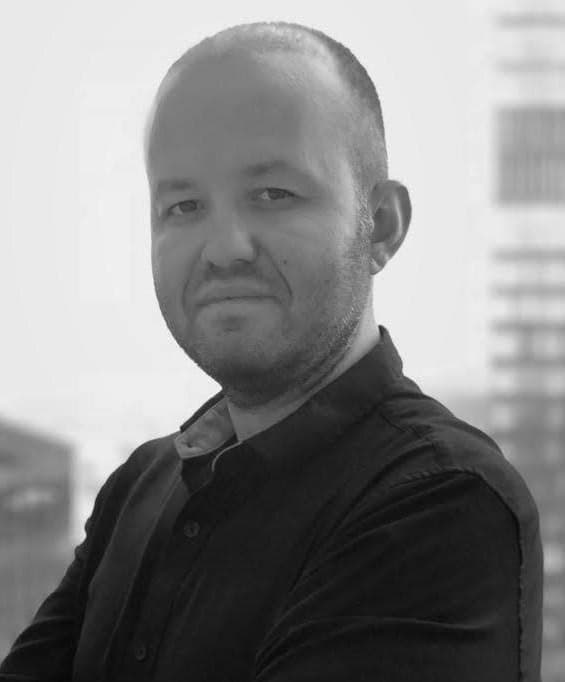 I worked as a project manager for several years before starting my own business. One of the last projects I managed was the development of Turkey's largest online education platform for Turkcell, which is the largest mobile operator in Turkey, and one of the top 5 operators in Middle-East region. 
During this project, I had the chance to work with senior executives monitoring the online education sector and saw how the education world would change in the coming years. At that time, I was giving project management lectures at Ozyegin University to undergraduate and MBA students as a visiting professor. That's when I decided I wanted to put my rehearsals into online education platforms. 
I received very good feedback from students which was when the real story began! I prepared and published more than 13 courses in 13 months and exceeded 32,000 students in 15 months from September 2014 through March 2016.
Master of Project Academy was launched in April 2016. Actually, masterofproject.com has been live since 2012 acting as a blog for project management and IT service management. 
We continue to prepare and publish new courses and recently passed 50,000 professionals from more than 170 countries. We celebrate this milestone with a 50K50OFF coupon which will give 50% off to our visitors in all courses and all pricing plans site wide. 
Our news has appeared on hundreds of popular sites including Yahoo! Finance and Market Watch. You can check the most popular appearances from our media coverage page.
Why did you decide to create an online course in the first place? 
It all started when I uploaded my university lecture rehearsals into an online education platform. I did not expect such a big interest in my lectures. After I saw the big demand for my courses, I created new courses and upgraded existing courses. 
After some point, I launched my own business.
Did you have any moments of doubt before you created/launched it? 
The biggest struggle I had was with the narration of the courses. My colleagues, friends, supervisors, and managers told me that I'm good at project management, but as you know, being good at something doesn't ensure that you will teach it as well as you practice it. 
Around 10-15% of my students were saying that although my content was impressive and comprehensive, my narration could be better.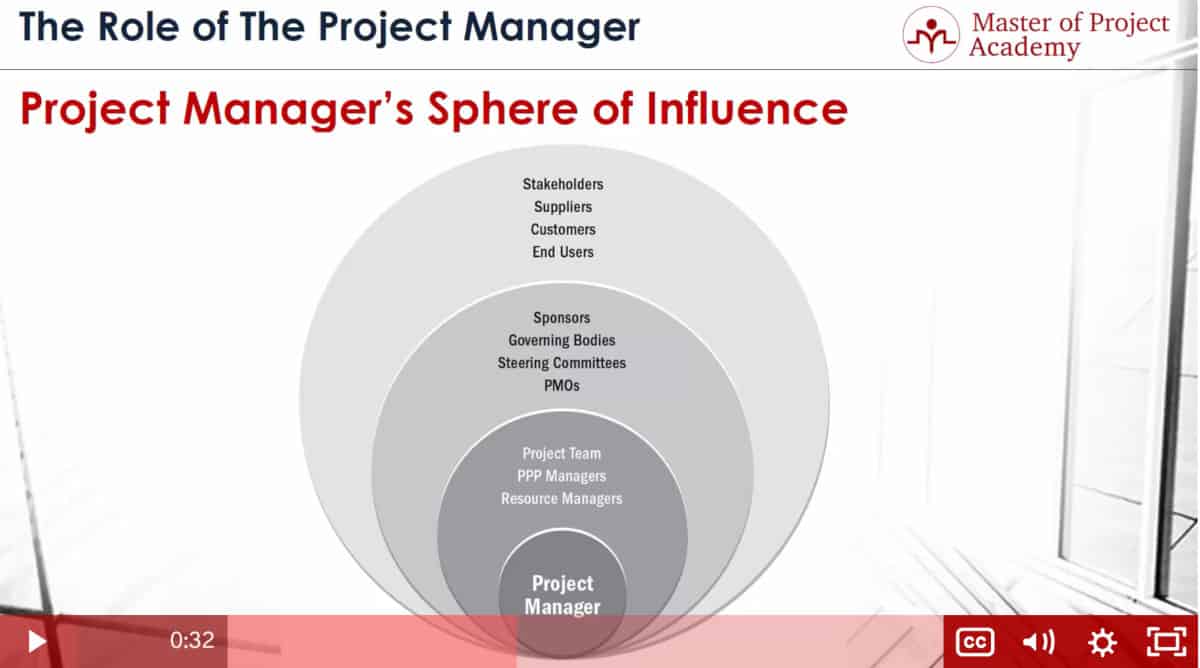 If so what made you turn it around and do it anyway?
To improve this, I found a native voice actor. We transformed our courses with native narration and our students are much happier now.
What's your online course like? 
Our course materials include mainly high-quality self-paced video lectures. However, we provide handouts, study guides, cheat sheets, sample questions, flash cards and many other supplemental materials to help get students exam-ready.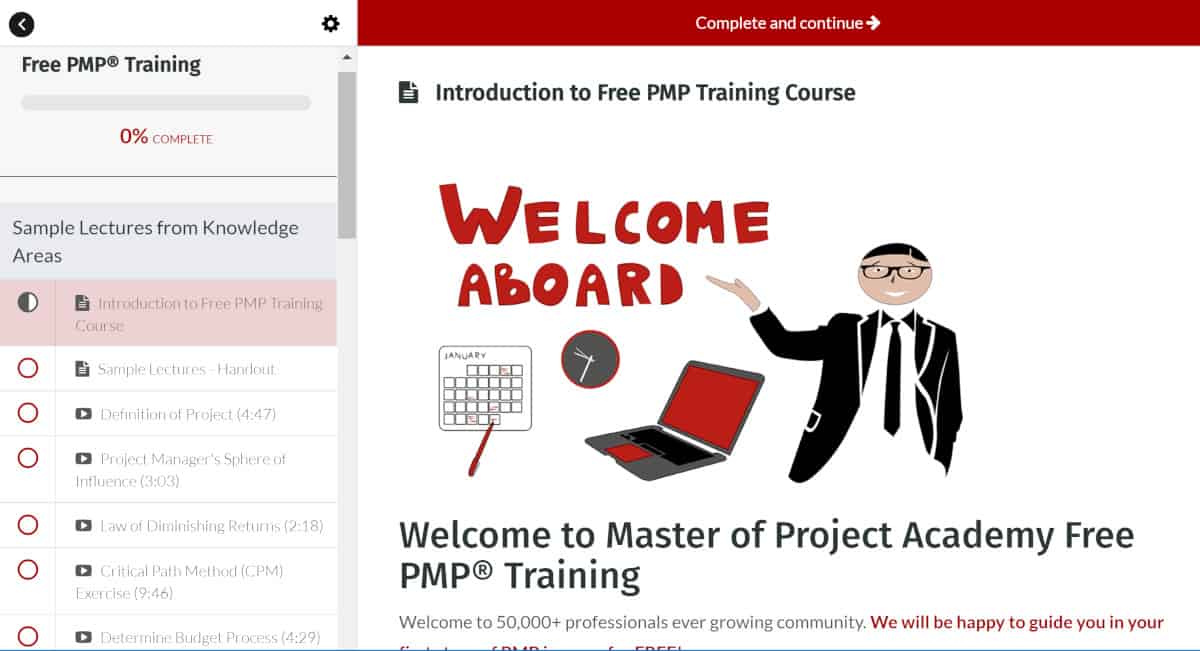 How long did it take you to create your course? 
It took about 3 months to complete all of my first course lectures which is a 35 contact hours PMP course. I used the PowerPoint slides that I prepared previously for my university lectures. I was able to re-use them and prepared video lectures through screen casting.
Tell us a little about the process of launching your course and getting your first sale(s). 
Almost immediately after I uploaded my course to online education platforms, I started to earn money. I did not believe I would earn this much before I started. Soon after I started to teach online, I left my full-time job, and incorporated my company. Since then I've been fully focusing on my own business to teach professionals project management skills.
Do you have a lead magnet?
Yes, we offer several free courses at Master of Project Academy. If you navigate to our website, you will see all the Free Courses just by clicking on the "Free Courses" link on the top of our page. 
Our free courses mainly show how our courses are structured. Each one is actually a free demo of our comprehensive paid courses. 
For instance, we have Free PMP Training. PMP certification aspirants who thinking about enrolling in our PMP training can attend this free PMP training to get an idea of how our courses are structured before they pay for anything. They can watch several sample lectures from the free training.
There are also free resources including downloads and tips from recent PMP exam takers.
This free course also gives learners an understanding of what PMP certification is about and how to apply for the PMP exam. At the end of the course there's also a discount for applying for the paid version.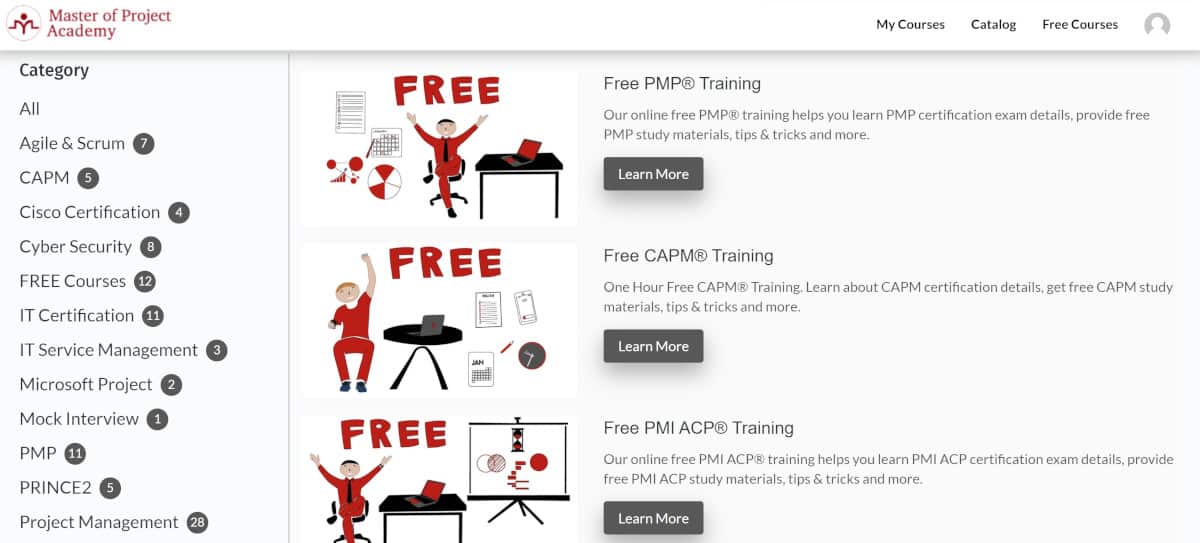 What's the traffic strategy that works best for you? 
I would say the best traffic comes from the best content. - Resit Gulec
Click To Tweet
When I'm browsing online, I see several tips, tricks, hints, and hacks around getting more traffic for your site. However, search algorithms for the search engines are very clever now. If you do these hacks and if your content is not engaging for your audience, your hacks will not work.
We did not apply these "SEO-called" hacks in our content creation. Instead, we believed that creating true and engaging information will drive our traffic and that's exactly what happened. We now see 200,000+ unique visitors each month across our platforms.
Our content creation strategy consists of publishing 1-2 new blog posts every month. We used to publish much more in the past. When we are preparing a blog post, we consider it from the certification aspirants' perspective and try to clarify the most frequently asked questions. Besides this, we provide and write free resources as well. Then we publish these posts in our social channels including; LinkedIn, Facebook, and Twitter where we have more than 10,000 followers.
What online course platform are you using? 
We use Teachable as our course platform and Woocommerce to handle eCommerce. 
Overall, we like Teachable but have some issues especially in measuring some aspects of data. We've raised several requests to Teachable for this issue and it still remains unresolved. Other than that, we are happy with Teachable.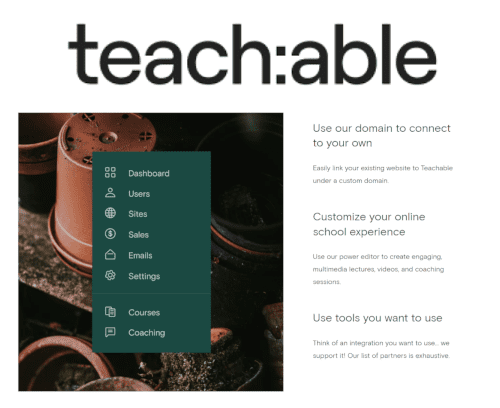 Check Out Teachable
Teachable is one of the top online course platforms used by successful course creators interviewed on coursemethod.com. It is easy to set up and build your site pages, and the course area looks great. 
Price Range: $0 (+ transaction fees) to $299/month
Most Popular Plan: Pro Plan at $119/month
Annual Discount: Yes, take 17% off!
Free Trial: Try out Teachable's core features for free
*Our content is reader supported, which means when you buy from links you click on, we may earn a commission.
Are there any features you wish it had?
With Teachable, you never know how many active subscriptions you have in your online school. It would be awesome if there was a feature showing how many active subscriptions are in each pricing plan.
We also use several tools for collecting, measuring, and analyzing meaningful results to better serve our students.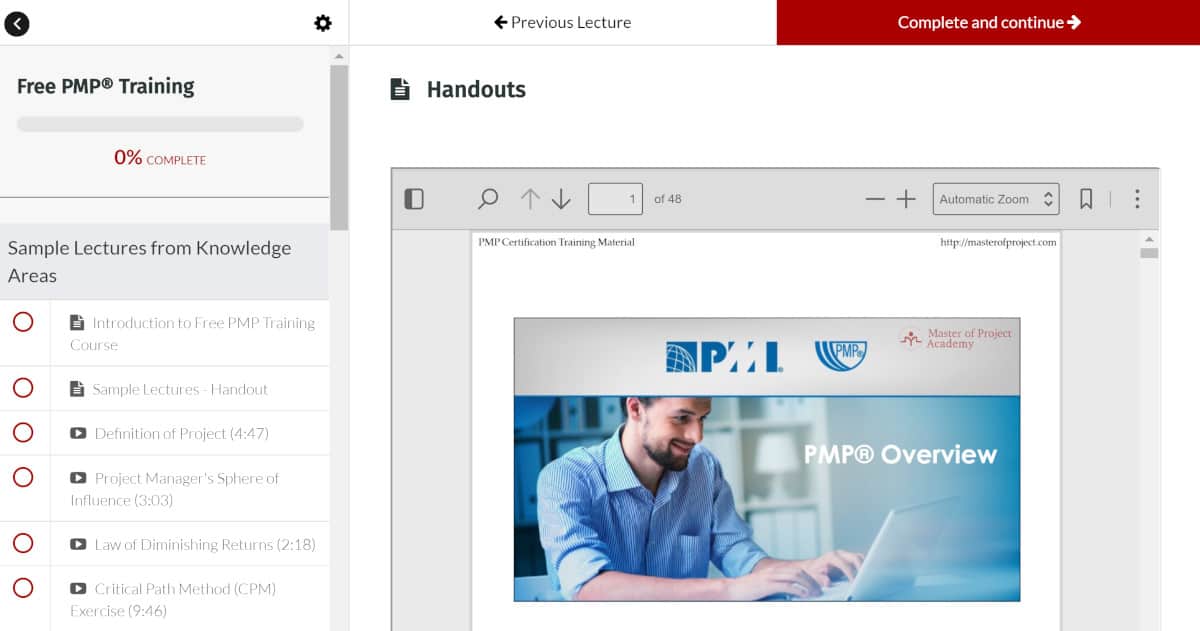 What made you decide to use your chosen platform over others? 
When we launched our business, Teachable was the dominant player in the market with competitive features and a good pricing plan. So we opted for that. 
Do you have any impressive statistics or numbers you're willing to share?
We have helped 100,000+ professionals in more than 180 countries get ready for their certification exams with a hard-to-believe 99.6% first attempt pass rate. Each month, thousands of new students enroll in our courses.
We currently get over 200,000 visitors a month across our platforms so we do very well in this industry.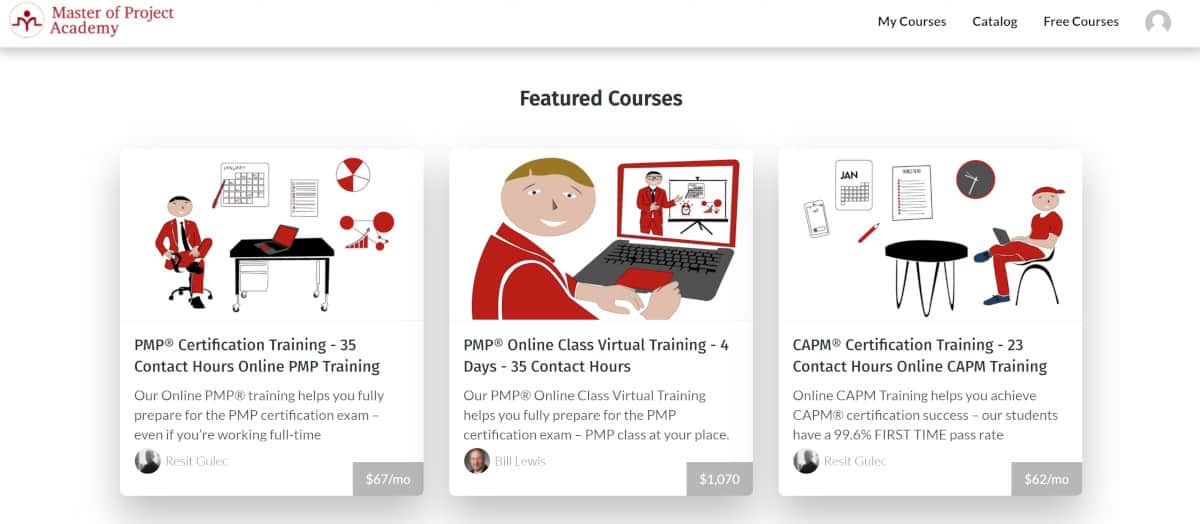 What has creating your course done for you personally?
The best thing is, I see how I help people change and positively enhance their careers. Our students earn certifications, change their jobs, and earn higher salaries after taking our courses. Respectively, receiving their success messages makes me happy. Hearing this is more valuable to me than how much money I make with Master of Project Academy. 
Do you have a story of a transformation from any of your clients? 
Yes, you can see our student Don Wheeler's PMP exam success story.
We do not only help our students to get their certifications. We help PMP certified professionals retain their PMP by earning PDUs from our PMP PDU courses. Similarly, our Scrum SEU courses help to earn SEU credits to renew Scrum Alliance certification.
What do you wish you knew before you started?
I would say, "do not teach to earn money". Instead "teach to change the lives of your students".
If you believe you will be able to change the lives of your students in a positive way, you will be a successful course creator. - Resit Gulec
Click To Tweet
Money comes afterward 😉
Learn more about Resit Gulec and Masterofproject.com: