How Melitta Campbell Helps Women Build a Profitable Business with Their Lifestyle in Mind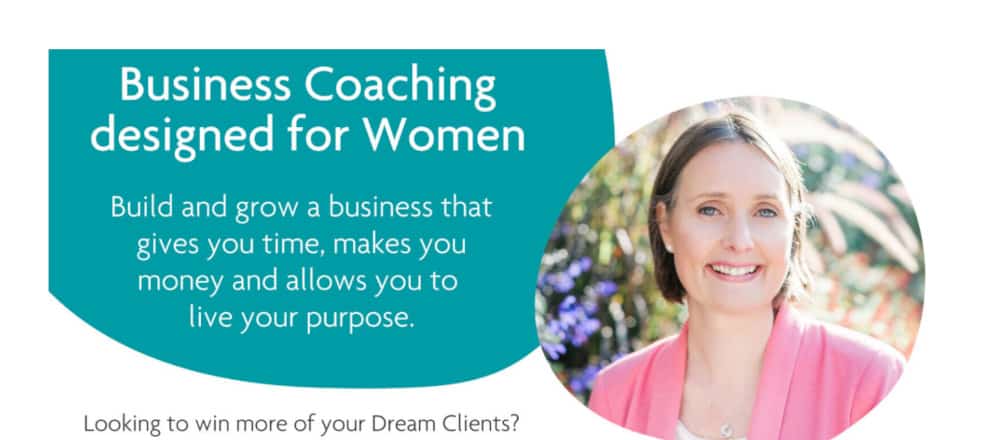 Our content is reader supported, which means when you buy from links you click on, we may earn a commission.
---
Who: Melitta Campbell
Website: melittacampbell.com
Course Topic: Business Coach for Women
Interesting Stats: $8k per month
Who are you and what course have you created?
I'm a business coach for women. I help them build the clarity, confidence, and knowledge needed to go from 'chaos' to 'control'. This means I help them build a profitable business that delivers the lifestyle they desire.
What market does your online course serve?
May market is Female Business Owners who have started a business, but are feeling stuck and overwhelmed. Many of my clients, when they come to me, are starting to feel that they've created an 'expensive hobby' rather than a business. That they have let themselves and their family down.
Once they gain clarity and use my Dream Clients Blueprint to help them construct their own path to success. They start to believe that yes, they CAN do this, and things change quickly!
What's the biggest benefit of taking your course?
I wanted my clients to come away from the course not just getting the framework and knowledge they need to succeed in their chosen business, but also to feel 100% confident in implementing the plan they had created. For that reason, I decided to keep my group size very small, so I personally guide each member of my course, providing them with personalized feedback and lessons through weekly live business coaching sessions directly with me. I also brought in a behavioral psychologist to give monthly in-depth mindset mastery sessions, to tackle the doubts and outdated belief systems that can hold people back.
I love that this approach means that everyone gets just what they need from the program. Many come away feeling confident and have already doubled their profits. But some come away with the solid belief that their dream business is possible for them, and feeling motivated to pursue their plan.
While my signature program, the Dream Client's Program is a 12-week course, every participant can continue to access the live sessions as they implement their plans to ensure they can move smoothly into action. That's made a big difference for many of my clients. The community it creates is empowering too.
An additional benefit of the course is that alongside the course modules and live coaching, there is a complete Marketing Toolbox with clear explanations on how to 'do' all aspects of marketing from Social Media to Markets, Online Networking to Sales Conversations, PR and Podcasting to Writing a Book.
How did you get into the market?
I started my first business 13-years ago and at that time, I was doing communication consultancy for the UN and large corporates. It was interesting work, but before I had left my job I had started a women's network within the bank where I worked. I loved seeing women grow in confidence and feel empowered to build their dream career, and I missed having that direct impact on people's lives.
When I was networking for my business, I noticed that I was meeting lots of very talented women who had started a business and got great results for their clients, only they weren't attracting enough clients to have a sustainable income, and they weren't charging their worth either. With my background in marketing, communication, and business strategy, I believed that this was where I could use all my skills and experiences to make a difference. So, four years ago, I pivoted my business. I love my new focus and it's so exciting seeing the results that my clients get, and how fast!
Why did you decide to create an online course in the first place?
When I started my business coaching practice, I worked with women on a one-to-one basis. This was great as it taught me what really worked and where I needed to refine my materials. But, since I work part-time around my children, I was really limited in how many women I could help. I decided to build an online course so I could reach more women, and give them the flexibility to study the materials at their own pace. It's worked out brilliantly for them and for me.
Did you have any moments of doubt before you created/launched it?
Yes! I don't think anyone launches a new product, service, or course in full confidence. And it's always easy to fall into the comparison trap and feel that what you've created isn't good enough. But I had distilled all my knowledge of what it takes to build a solid business and consistently (and profitably!) attract the right clients, into my Dream Clients Blueprint framework. Plus I'd already tested it on my one-to-one clients, so I was confident that the process worked well and helped women get amazing results. I knew I just had to 'go for it' and get the course out there.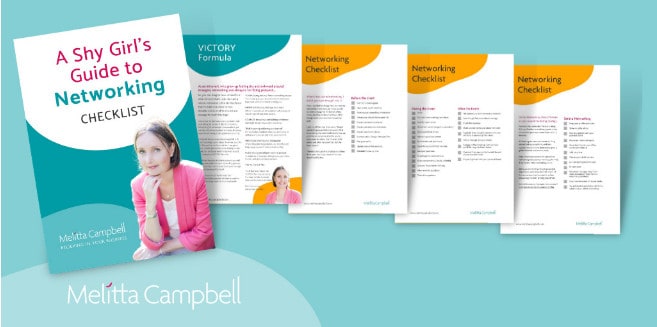 What's your online course like?
The foundational part of my online course features a series of 20-minute videos and in-depth workbooks, along with many toolkits and bonus eBooks and materials. Then I host weekly live business coaching sessions via Zoom. These are typically 90-minutes long to ensure everyone gets my time and attention.
My videos are a mix of PowerPoint slides, step-by-step how-to videos, and talks directly to the camera. It depends on the topic at hand and whether it makes the most sense for that to be instructional or inspirational.
I also have a series of guest masterclasses and inspiring interviews to give participants a range of viewpoints to complement my own.
How long did it take you to create your course?
It took me three months to outline the program and start building out the materials. I launched it with just the first three modules fully created, I made the rest as I went along. That was the initial phase that I tested with one-to-one clients. Their feedback helped me refine each module and I moved the order around a little too.
Turning the program into an online course took me another three months. I had to squeeze the work around my client session and family commitments. I had the workbooks ready, but I had to create the videos and learn how to pull them all together into an online platform. It was a learning curve for sure, but I enjoyed the process. My new skills enabled me to also develop a few smaller online courses relatively easily too.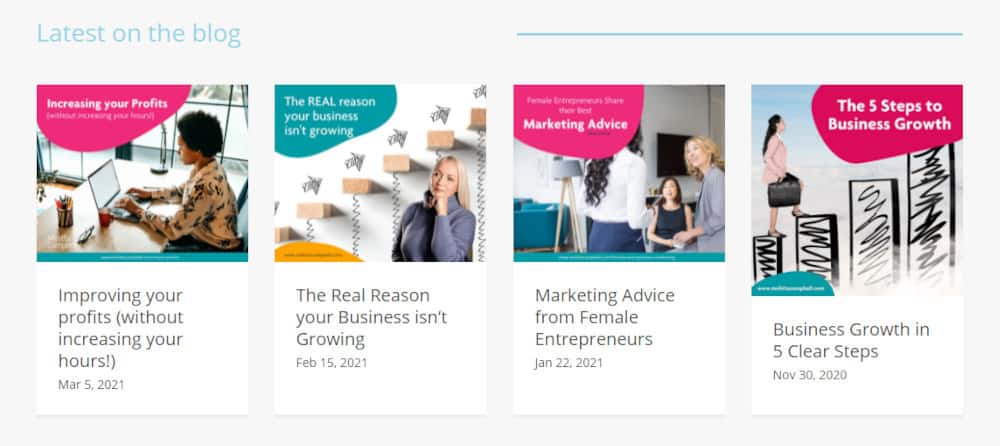 Tell us a little about the process of launching your course and getting your first sale(s).
My first sales were quite easy to get, as they came from my existing network. But keeping a steady flow of clients is the harder part of the job. I use a combination of hunting strategies (where I pro-actively start conversations with people who look like they could be my ideal clients, to build a relationship and see if they have a need for my support), and Farming Strategies (where I educate the market and nurture my community over time through my Facebook group, Podcast, online content, and PR). It's good to have a combination of the two strategies. The hunting strategies give you more speed and control. The farming strategies keep you front of mind over the long term.
Do you have a lead magnet?
Yes, I've tried a few over the years. I started with a 5-day 'Fear to Freedom' challenge to help people overcome the initial doubts. It worked well, but I found that most of the people it attracted weren't yet ready to invest in themselves and their business. It took a lot of my time but didn't give me the results to justify that.
I've tested a few different eBook-style lead magnets, each of which has done quite well. My current one outlines the six strategies businesses need to help them attract their ideal clients. These are the strategies I see most business owners either miss, struggle with, or misunderstand. This opt-in is doing really well so far and is targeting people who are well placed to benefit from my program.
I also offer a free Business Strategy session. I give prospects 30-minutes of my time where I help them understand what steps they need to take next to reach their goals. This is a great lead-magnet as people get to meet and know me personally. This builds 'know, like, and trust' quickly.
To help prequalify prospects and narrow down the number of people booking these calls who aren't ready to invest in themselves, I ask people to complete an assessment form and watch a video that outlines my Dream Clients Blueprint…
Click To Tweet
What's the traffic strategy that works best for you?
This is something I'm still assessing. I do a lot of public speaking and guest blogging. In addition, I have a presence on most social media platforms. So I find people find me in a combination of ways. So far, there isn't one source that is showing itself to be more prolific.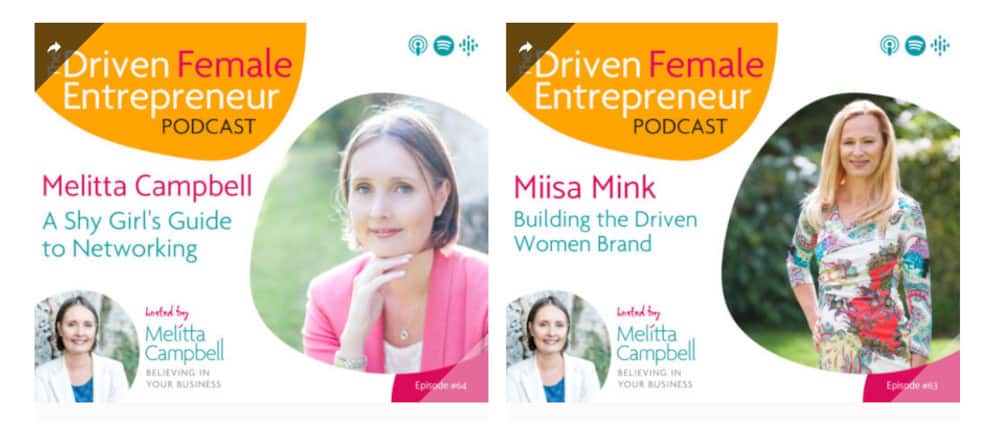 What online course platform are you using?
I use Kajabi and Zoom. There a few aspects of Kajabi that I find fiddly, but I love that it's so easy to create landing pages, checkout pages, and email sequences, as well as the course itself. In those moments where I get stuck, their support team is amazing. I do very much like it.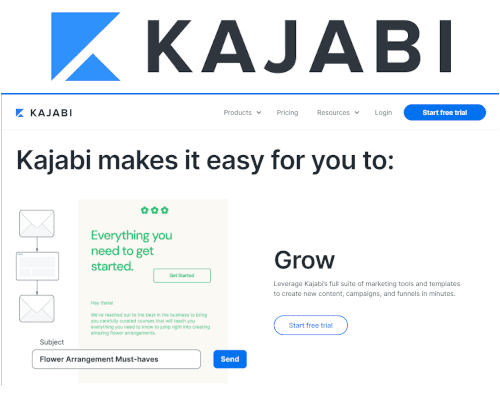 Kajabi is the All-In-One Course Platform
Kajabi is one of the top online course platforms used by successful course creators interviewed on coursemethod.com. Kajabi includes email marketing and other tools that make it easy to run your entire business from their platform.
Price Range: $149 to $399/month
Most Popular Plan: Growth Plan at $199/month
Annual Discount: Yes, take 20% off!
Free Trial: Get a 14-day free trial (credit card required)
*Our content is reader supported, which means when you buy from links you click on, we may earn a commission.
Are there any features you wish it had?
It would be great if the community aspect was better so I didn't need a separate Facebook Group. But I know this is something they are working on, and I'm excited to see what they come up with.
What made you decide to use your chosen platform over others?
When I started to build out my online course, I followed a course with Brendon Burchard to help me learn what works best for adult learners. He has created courses for hundreds of business owners from Oprah Winfrey to smaller businesses, so I trusted his recommendation. He is also a major shareholder in the platform so his experiences have helped guide its development, so I liked that it wasn't just a platform build by technical wizards, but also experienced course givers.
What other tools do you use to run your online course business?
I also use Zoom for my calls, a Facebook to build a community, Descript for video editing, PowerPoint for my presentations, and a combination of Word and Canva for making workbooks and graphics.
What books or training programs have you found useful on your journey to a successful business owner that others might find valuable too?
I liked Brendon Burchard's Total Product Blueprint, it really covered everything and in a lot of depth.
Do you have any big mistakes you've made along the way that you'd be willing to share?
I can't think of any major mistakes. But I've had many little learning points along the way. I don't think anything is ever 100% perfect or goes exactly to plan.
Please share some idea of revenue.
My mini-courses sell for $27-97 each and my signature program is $3,000 for six months of learning and weekly live coaching. At the moment I'm keeping that purposefully small, adding 2-4 people per month into that program, so I'm averaging around $8k per month at the moment from my online business.
Please tell us a little about what the money you've earned from your course has done for you.
A lot of my money has been reinvested to help me build a team, invest in my own skills and write and launch my book. But it has also helped enable my kids to enjoy the activities they want and to have some weekend away trips.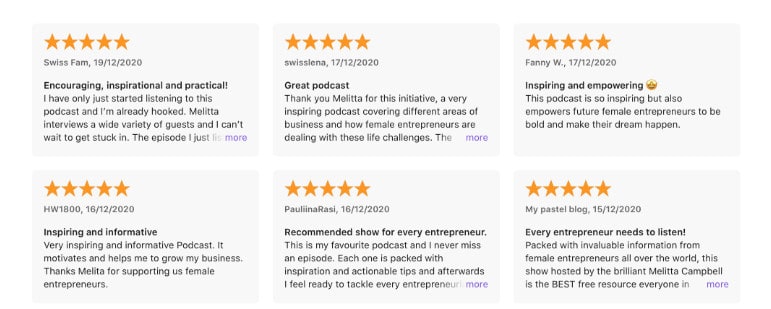 In addition to revenue are there any numbers you would like to share?
In building my online audience, I've aimed for consistency and meaning. By keeping this in mind, I've built two Facebook communities to 1.2k and 1.8k, I have more than 10k followers across my Twitter profiles, close to 10k connections on LinkedIn, and 1.2k on Instagram. I'm just about to get stuck into YouTube, so watch this space : )
What has creating your course done for you personally?
It's been a learning curve, and conquering any aspect of digital business always feels like an achievement! It's also been hugely rewarding to work with a community of women through my course, rather than just the one-to-one relationships.
Do you have a story of a transformation from any of your clients?
I have sooo many!
Monica had launched an online business giving personalized English lessons. Only, she was feeling out of control, working all hours, and not making ends meet. Through the Dream Clients Blueprint program, she was able to get clearer on her value, her ideal clients, and her offer. This enabled her to double her profits within weeks of joining the program. We worked on her marketing and onboarding systems to give her more control and more time. The mindset sessions also helped her to step into her new role as CEO of her business and future, so she could stay in control. Her business has continued to grow in strength and with her new time freedom, she has been able to launch a second business around her passion for creating innovative stained-glass artworks.
Pauliina was doing well in business and had plenty of clients. Only she wasn't earned what she needed, she hadn't taken a holiday in two years and the way she was working was causing her stress. We worked on her time management and productivity. And through the program, I helped her design a way of working that suited her situation better, positioned her as a leading expert, and enabled her to get better results for her clients. The course also helped her launch an online program to give her a second source of income. She now works with fewer clients, is able to work only when it suits her and has increased her income. With her better time management, she has been able to invest more time in doing her marketing the way she wanted to, which is further supporting her business and income growth.
What advice do you have for people just starting out?
Set block out a good amount of time to not just create your program, but also to learn your chosen platform. It will give you a smoother ride than just doing things bit-by-bit. - Melitta Campbell
Click To Tweet
It'll also enable you to make the most of everything your platform has to offer.
Learn more about Melitta Campbell of melittacampbell.com: