How Matt Giovanisci Built Swim University to a $30,000/Month Powerhouse Offering Hot Tub and Pool Care Training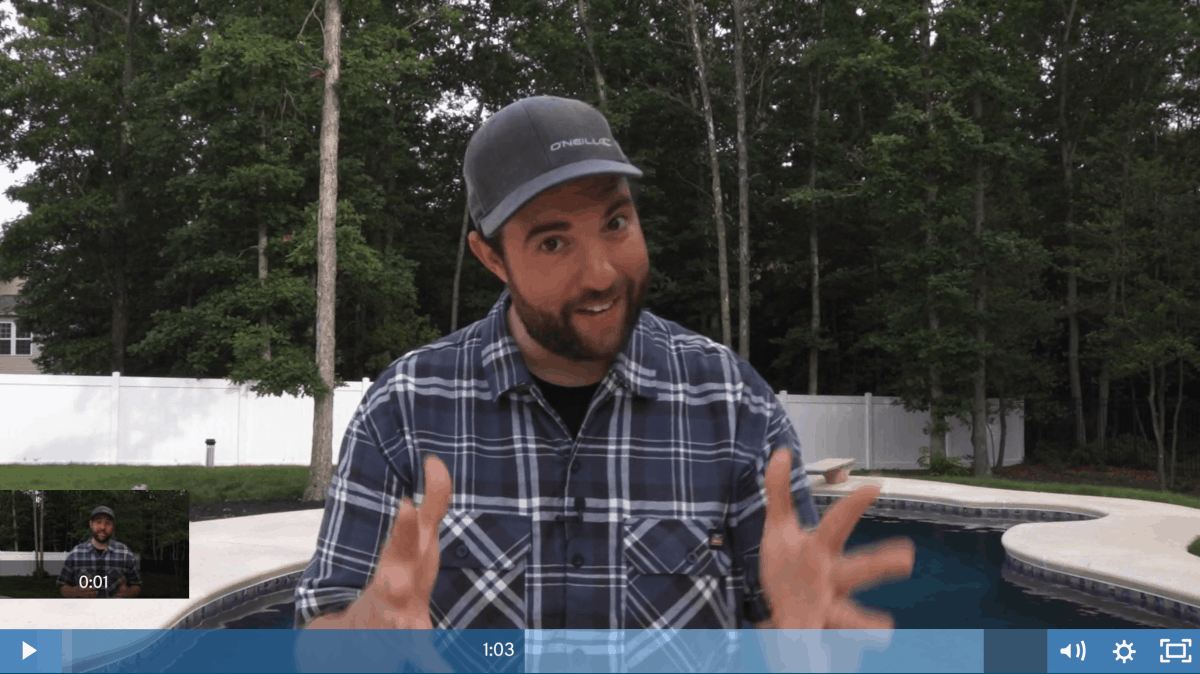 Our content is reader supported, which means when you buy from links you click on, we may earn a commission.
---
Who are you and what courses have you created?
My name is Matt Giovanisci and I run a digital media company that includes MoneyLab.co, SwimUniversity.com, and Brewcabin.com.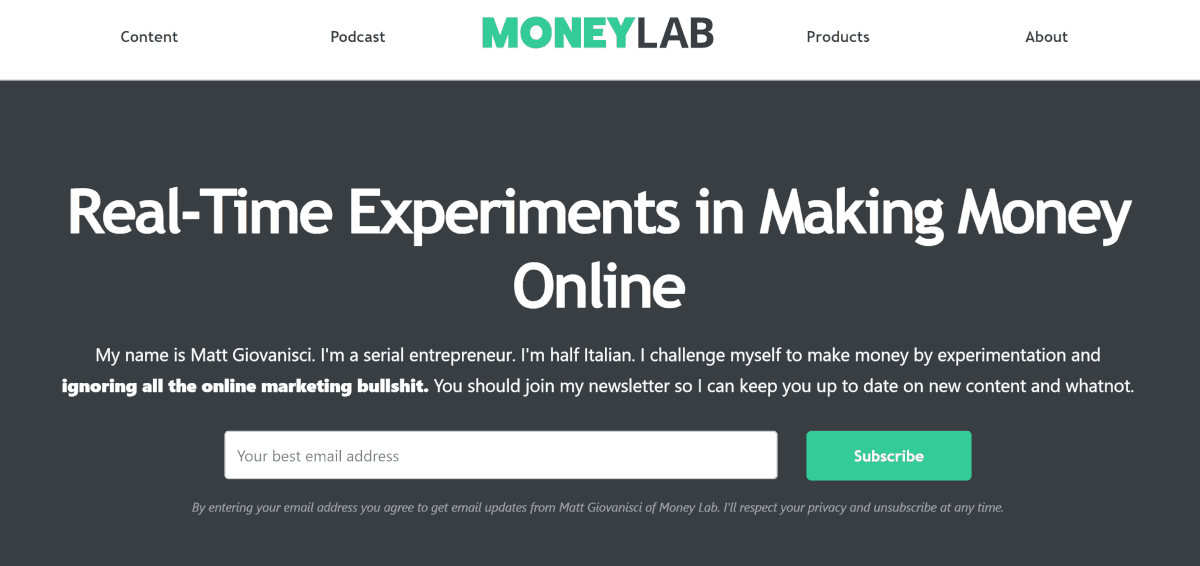 For Money Lab, I've made 4 video courses as of writing. Those courses are: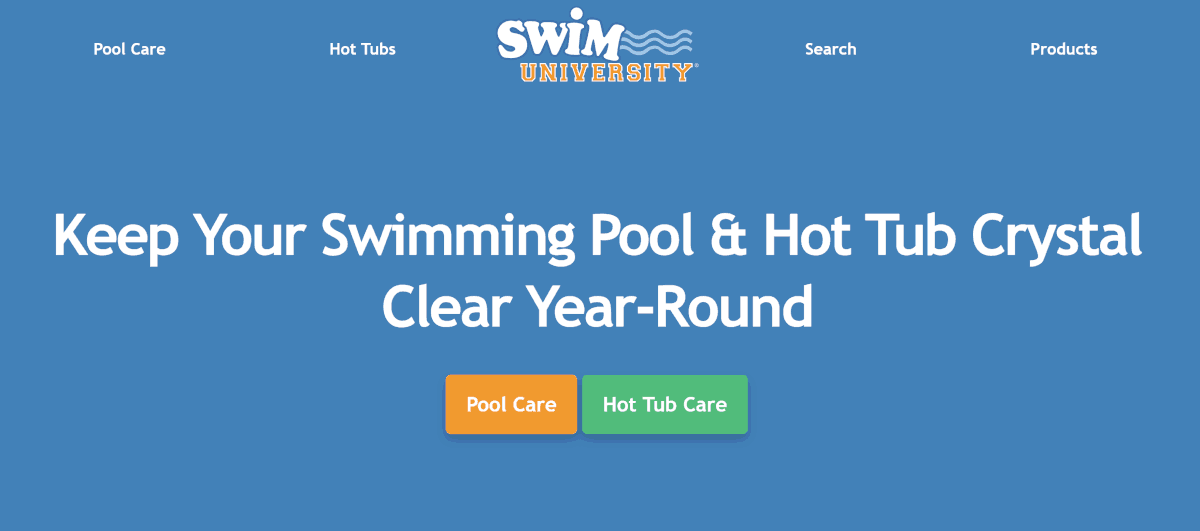 For Swim University, I've made 2 video courses:
What market do your online courses serve?
For Money Lab, the courses are for online business owners and/or bloggers/freelancers. For Swim University, they serve pool and hot tub owners.
What's the biggest benefit of taking your courses?
My Money Lab courses offer a behind-the-scenes look at how I run my business. I cover how I do SEO, Affiliate Marketing, and blog management. They're a mix of philosophy and technical skills. I like to talk about "the why" in my business. Why I make certain decisions and then how I execute them.
The same goes for my Swim University courses. They can be technical, but I like to include a base philosophy of WHY.
One of the things I feel very strongly about is just giving people the answer.
No need to beat around the bush and give people multiple directions to the same place. Give them what you think is the best path forward based on research and opinion. -Matt Giovanisci
Click To Tweet
That's what I want from a teacher.
How did you get into the market?
I've been doing this since 2006. SwimUniversity.com was the first site I started after working in the pool industry since I was 13 years old. I worked for 3 different pool stores from ages 13 to 25. I moved up from a stock boy to store manager to corporate marketing director for multiple stores.
During this time, I was in a rock band and we needed a website. We couldn't afford to pay anyone so I learned how to code during my off-hours.
While I was working at the pool store, my boss caught me looking at my own website on the work computer. After getting mad at me, he offered me a job to do the company website.
I got good at web design. And I ended up getting a job at a large web design firm. But that only lasted 6 months, because the boss who was originally mad at me, offered me a job as marketing director of the entire company for more money.
It was during my time at the pool company that I had this idea to start a website teaching pool and spa maintenance. It took me two years to finally build. Then another 7 years to actually go full time with it.
Once I got there, I started MoneyLab.co, BrewCabin.com, and RoastyCoffee.com (which I later sold).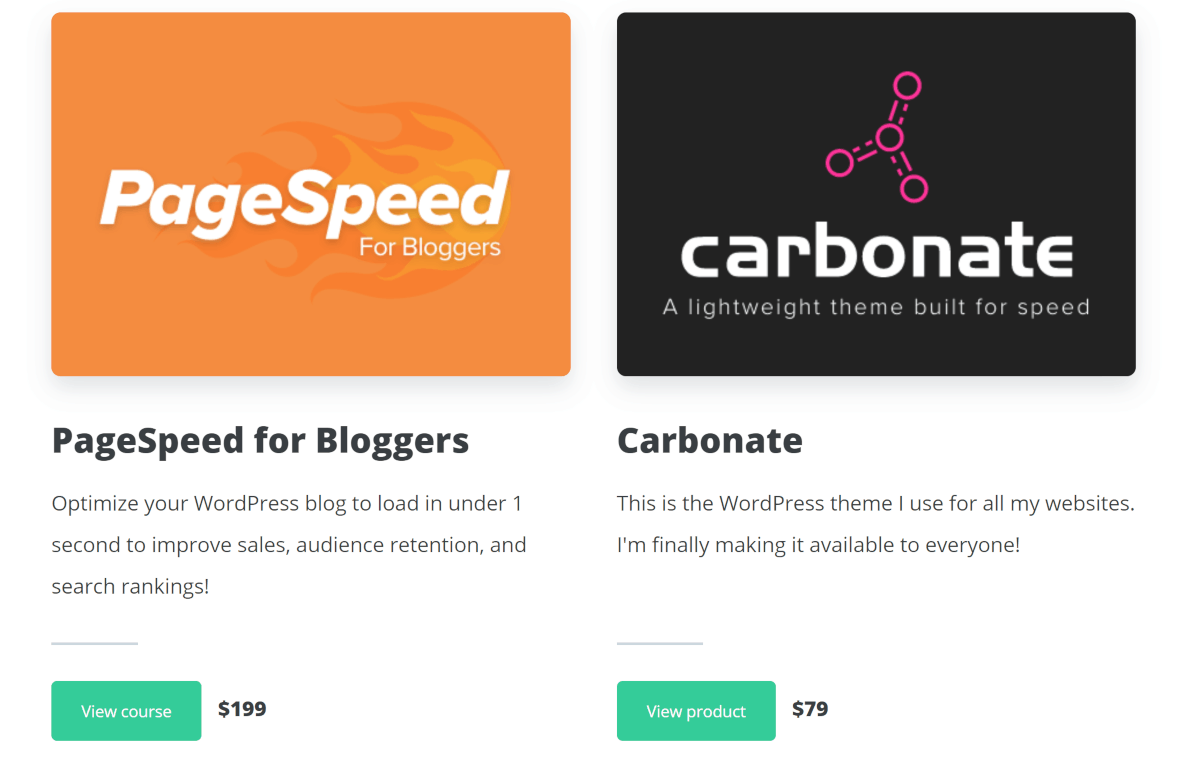 Why did you decide to create an online course in the first place?
My first online course was Asana for Bloggers. I had a friend who saw how I ran my blogs with Asana and he wanted me to show my setup to another guy. We all got on a Skype call and I walked them through it.
They both said I should make this a course. And a few months later, I decided to challenge myself to build it in just 7 days, which you can read about here: moneylab.co/small-course/
Did you have any moments of doubt before you created/launched it?
Not that I remember. I knew I needed to challenge myself to do it. If I only wasted 7 days, that's not too bad and I could always improve it later. But I didn't need to. People Loved It! I've since updated it, but it's still the same course just with more lessons.
What are your online courses like?
They're a mix of philosophy and technical skills. I like to consider them frameworks. I teach lessons in-depth where I start with my philosophy and then dive into how I pull it off in my own business.
For Swim University, I do the same thing.
I talk about the why and then how in each lesson. -Matt Giovanisci
Click To Tweet
I also care a lot about production value. That's why I write all my own theme music, animate my intros, and use high-quality talking head footage and screen shares.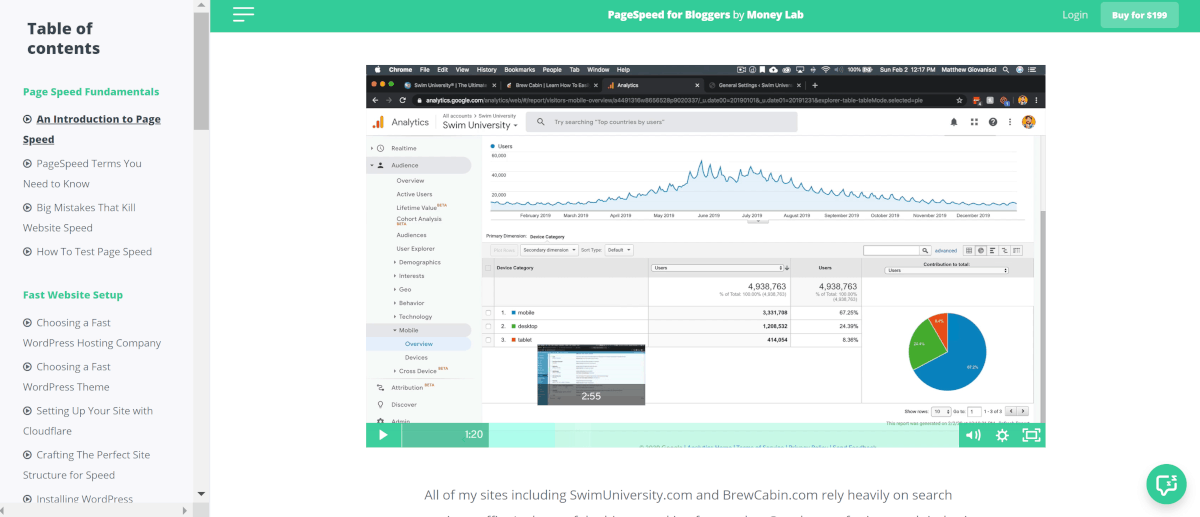 How long does it typically take you to create a course?
7 days. Here's my entire process: moneylab.co/small-course/
Tell us a little about the process of launching your course and getting your first sale(s).
I had a list of about 1,000 people and I just emailed them. I did a little on social media, but most, if not all, my sales came from my email list.
Asana for Bloggers ran through Gumroad. It was very easy for me to set up. The only thing I had to do was design the sales page myself. But that was fine because web design is my background.
Do you have a lead magnet?
I don't have any lead magnets for my courses. I do get people on my email lists by providing toolkits. These are private pages packed full of videos, guides, and other rich media. I do this both on Swim University and Money Lab.
I'm not very good at converting email subscribers to customers, but I'm working on that.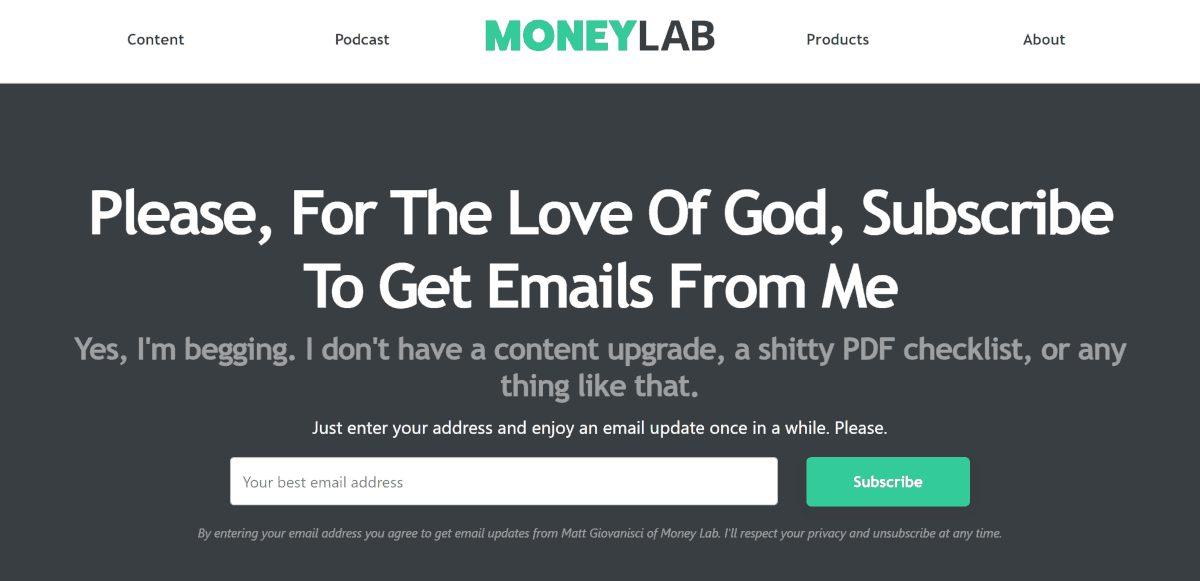 What's the traffic strategy that works best for you?
For Swim University, my main traffic strategy is SEO both on Google and Pinterest. But I mainly focus on Google. I also do a bit of work on YouTube.
But on Money Lab, most of the traffic comes from word-of-mouth or social media. I don't really try to grow traffic. It happens naturally. Although in 2020, my goal is to double down on a traffic strategy. I haven't chosen one yet.
What online course platform are you using?
Podia. I absolutely love it! Best learning platform ever!
Are there any features you wish it had?
Actually no. It has almost too many features.
What made you decide to use your chosen platform over others?
I was looking into Teachable, but a bunch of my twitter followers told me to look into Podia. When I did, I was sold instantly.
I'm a UI snob. If your software doesn't look good, I won't use it. It doesn't matter how good it is. I just can't get past bad design. And I felt as though Teachable had a really bad design.
I tried Teachable and I had no idea how to get things done. The UX/UI was not intuitive. But when I started using Podia, it felt as if I had been using the software for years on my first day.
It's just incredibly simple and easy to use.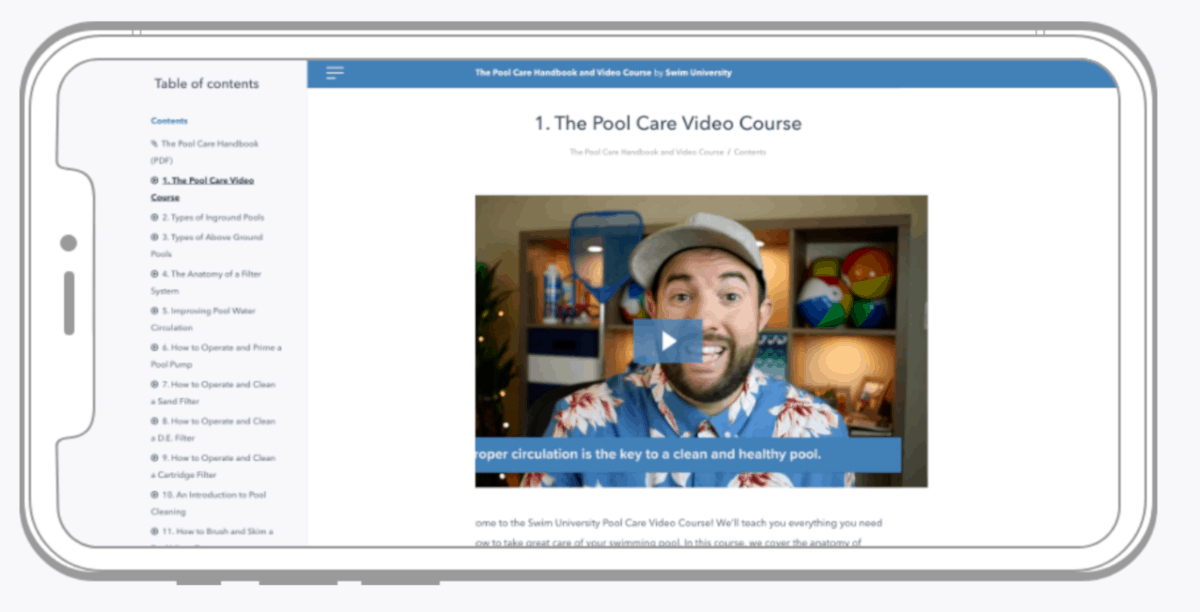 What other tools do you use to run your online course business?
ConvertKit, Stripe, PayPal. They all connect to Podia.
My sites run on WordPress hosted on WPEngine.
I keep track of my finances through QuickBooks and some custom spreadsheets I designed.
Asana is my master task management system. "If it's not in Asana, it doesn't get done."
What books or training programs have you found useful on your journey to a successful business owner that others might find valuable too?
When it comes to building online courses, my biggest inspiration was Fizzle.co.
Do you have any big mistakes you've made along the way that you'd be willing to share?
Trying to take my time building a course. I like to sprint. If I give myself too much time, I'll procrastinate and fill that time with non-sense. When I give myself less time, I knock it out.

Please share some idea of revenue.
So Money Lab has almost no SEO traffic, an email list of 1,500, and 4 courses, and I make about $3,000 a month from it. My goal is to increase that this year. Either through SEO or another traffic engine like YouTube.
Swim University sees on average about 500,000 visitors a month (250,000 in the winter months and 1,000,000 in the summer months). I only have an email list of about 25,000.
Between both sites, the business earns about $35,000/month.
Please tell us a little about what the money you've earned from your course has done for you.
I moved from New Jersey to Boulder, Colorado. It is the only place I've ever wanted to live. I wake up whenever I want. I get to do what I want to do, any time I want to do it. It's gotten me freedom. Total freedom.
In addition to revenue are there any numbers you would like to share?
Money Lab has the most interesting story. In my first year of that website, I wrote an article that went viral and got 1,600 email subscribers overnight. This was that page: https://www.moneylab.co/email/
What has creating your course done for you personally?
It made me an authority instantly and allowed me to control where my money came from. I love affiliate marketing, but it can be up and down. Creating my own products has relieved money stress. I have more control.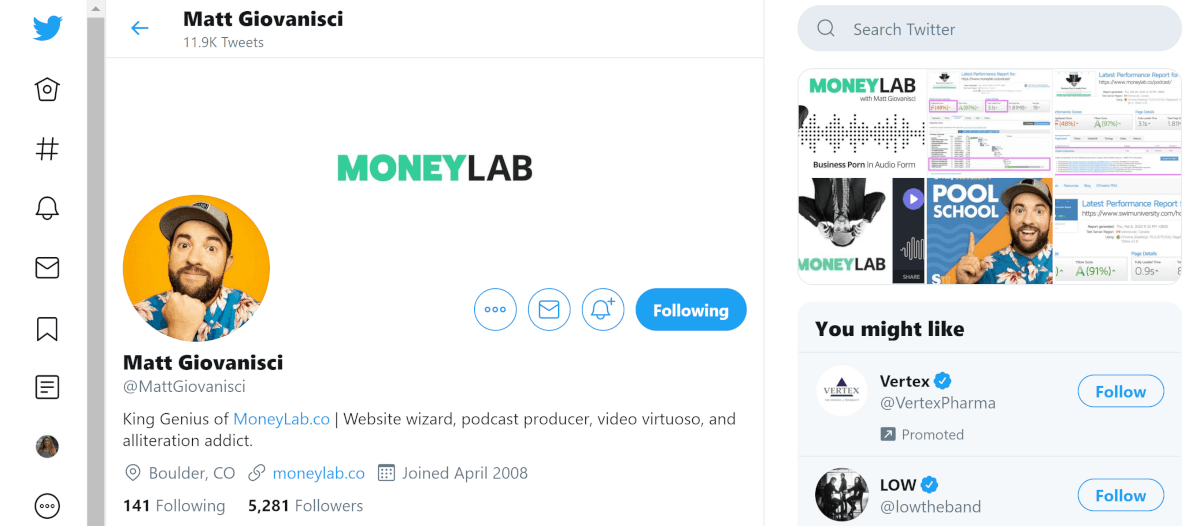 What advice do you have for people just starting out?
Make your own products out of the gate. I'm just glad I made a course. Definitely one of the best decisions I ever made. I just wish I would have done it sooner.
Learn more about Matt Giovanisci and his courses: