How Marlon Lindsay of 21Cented.com Helps Prepare Future STEM Generations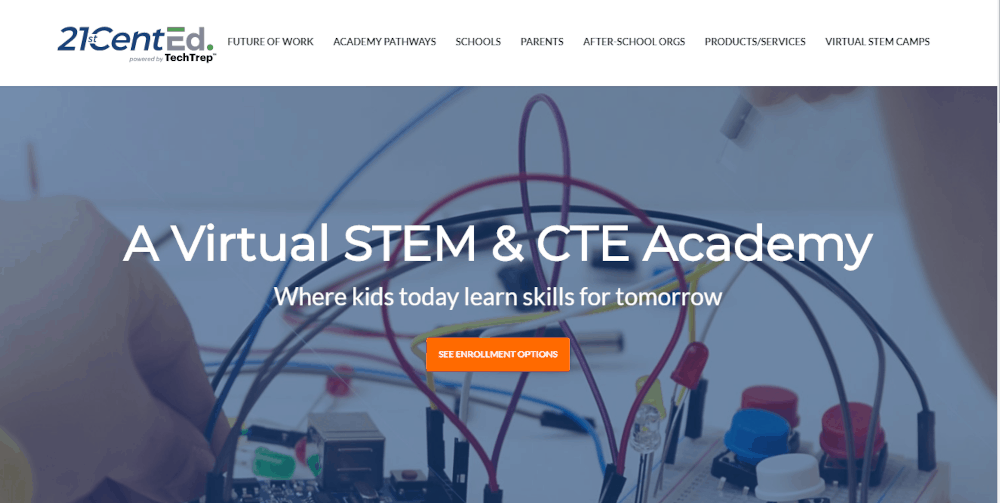 Our content is reader supported, which means when you buy from links you click on, we may earn a commission.
---
Who: Marlon Lindsay
Website: 21cented.com
Course Topic: STEM courses
Interesting Stats: Made over $500,000 in first year.
Who are you and what digital training company have you created?
My name is Marlon Lindsay and I am the founder and creator of 21stCentEd. Having worked in the education field and tech, I knew the importance of STEM would have in the future. With that in mind, I created 21stCentEd. in order to prepare the future generation.
What market does your digital training serve?
Our target market is kids and youth (K-12). We at 21stCentEd. believe that STEM should be taught at a young age before the stigma of having to be talented or competent in STEM is engrained in them.
What's the biggest benefit of taking your online courses?
One of the biggest desires of individuals, families, schools, etc. is convenience. Before the internet became optimized over the last 10+ years it was necessary to receive training in person. Now, courses can be taught step-by-step, paused, and continued at the touch of a button and when it is most convenient for them.
How did you get into the market?
Having worked in the tech industry for many years, I continued to see the lack of jobs fulfilled in the STEM fields. Right now, there are currently over 600,000 STEM jobs that need to be filled. Also, most individuals aren't introduced to STEM until college (if they go to college), and there is a 93% dropout rate for those who do enter any of the STEM majors. I wanted to help kids and youth be introduced to STEM young and be prepared for the future while encouraging them that STEM is something they can do.
Why did you decide to create a digital training company?
First, my overall desire to help prepare the rising generation for an accelerating STEM-based future. Second, from a business perspective, it is easiest for schools (including home schools) and organizations to provide these courses in mass along with help from someone by their side.
Did you have any moments of doubt before you launched your training company?
During the creation of our courses, we knew exactly what we wanted to do and how to do it, feeling very confident going into it. However, one of the issues that we faced in our timeline. As we continued creating our courses and our website (which is an area many don't think about), we kept having to push the launch date back.
When creating courses, you also have to create a website, think of necessary info potential customers will want when researching, check for bugs, as well as manage marketing events. It can be difficult and may require you to push back your launch-date which may impact your overall plans and become frustrating.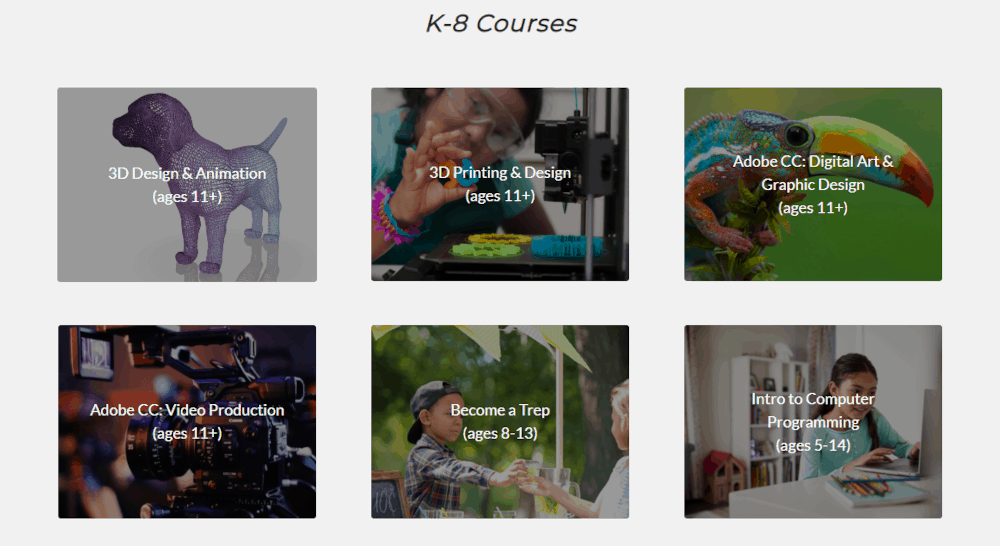 What are your online courses like?
Self-paced utilizing a combination of previously-recorded video tutorials (ranging from 30sec to 2:00 minutes) and instruction, text/image instruction and content, quizzes, and formative assessments.
All of our courses average 20 hours in length.
How long does it take you or your team to create a new course?
The length to create a course varies. All course creation thus far has been outsourced to former or current educators, curriculum specialists, and course authoring companies.
The process starts with
An outline and descriptions for the course outcomes, goals, skills developed, and/or artifacts made.
We share the outline with various teachers, superintendents, principals, parents, and students from our nationwide network for feedback.
The outline is transferred to an online course authoring program through CourseArc and filled with content, quizzes, and activities that help meet the course outcomes, skills developed, goals, etc. taking into consideration the feedback from our network.
The content is again shared with our network for feedback.
Final editing is performed in our team and once completed the course is dropped into our online platform for the public to use.
Do you have a lead magnet?
Right now, we have not focused on a lead magnet. Our main goal now is to educate schools, organizations, and families about the importance of STEM and how the world is becoming STEM-based. We do this by partnering with organizations and non-profits to not only educate but help build.
What's the traffic strategy that works best for you?
Our current traffic strategy does not focus on social media, rather we work on nonprofits and hold free events for schools, families, and organizations and give them the opportunity to learn about STEM and take our courses, leading to customers.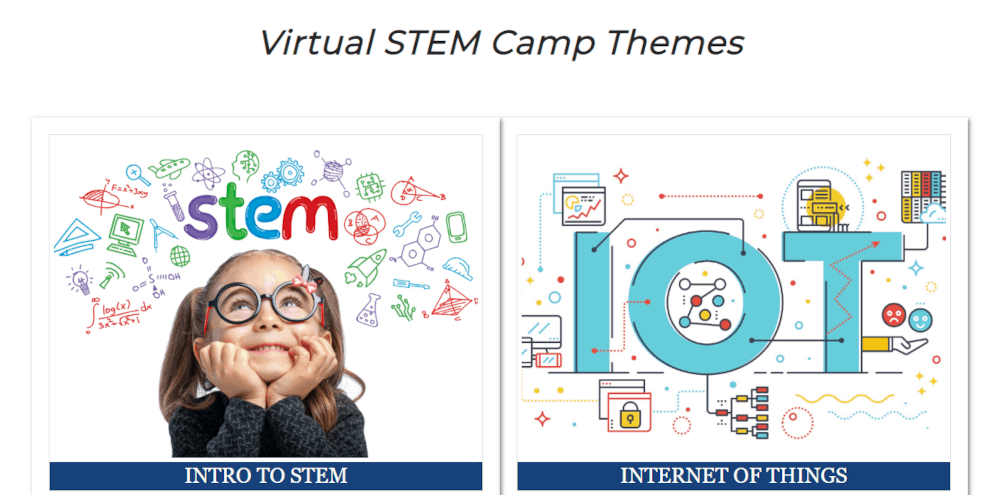 What online course platform are you using?
We use a combination of CourseArc for content creation capable of being shared via LTI connections and Moodle.
Do you like it?
Yes, we do!
Are there any features you wish it had?
We wish we could have the e-commerce process embedded in the same system where we host the courses. In addition, we wish we had different AI capabilities to recommend and provide students with additional resources relating to the courses they take from us. We wish we could translate all the course content into several languages.  And we wish the "gamification" features (badging, competency, point award system, etc) were more intuitive to implement. Lastly, we wish the tenant administration course duplication process was simpler.
What made you decide to use your chosen platform over others?
We chose Moodle Workplace because it had multi-tenancy capabilities.
What other tools do you use to run your digital training business?
Some courses use third-party software, equipment, and resources. For example; ClickTeam Fusion 2.5 for Game Design and Development; MIT Scratch for Computer Programming Foundations and Digital Literacy; Repl.it for Intro to Python Programming; Legos for 3 Lego-related courses; Various types of rocket supplies for Rocketry Foundations; Audacity for Sound and Audio Mixing; Minecraft Education Edition for Intro to STEAM Foundations; Blender for two 3D Printing and Modeling courses; Adobe Photoshop, Illustrator, Premiere Pro Rush for two different courses-Digital Art and Graphic Design and Video Production; Frames software for Drawing and Animation Foundations; Snaptricity kits for Electricity and Circuitry Foundations.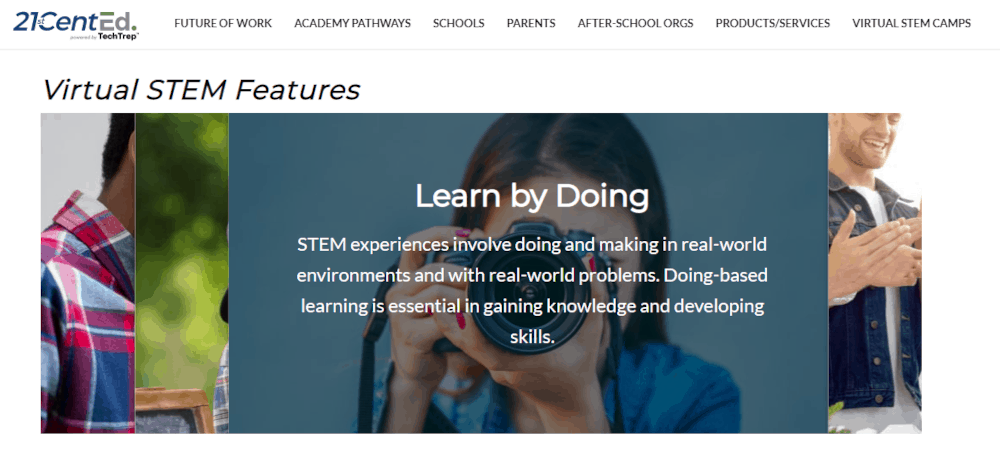 What books or training programs have you found useful on your journey to a successful business owner that others might find valuable too?
Dan Millman, Way of the Peaceful Warrior, Napolean Hill, Think and Grow Rich, Lao Tzu, The Tao De Ching. Oh yeah, and a couple of leadership and finance courses at Wharton and Columbia respectively.
Do you have any big mistakes you've made along the way that you'd be willing to share?
Yes, I overleveraged in real estate in 2008 and lost my shirt, and my wife's shirt, and my kids' shirts too.
Please share some idea of revenue for your digital training company.
When we made over $500,000 in our first year, we knew public schools needed our course. That helped drive us to take action.
What has creating your digital training business done for you personally?
I am helping in solving a big problem in society, transitioning our population to a technocentric world. -Marlon Lindsay
Click To Tweet

What advice do you have for people just starting out?
Be sure to take the time each course needs. As you begin building courses, you will want to take shortcuts, or you may have an idea but it will cost more time and money to make happen.
If you want to stand above others, and have courses that your clients will truly enjoy and get their money's worth, do all you can, put in the effort and money, and be patient on the launch until it has been fully tested. -Marlon…
Click To Tweet
Learn more about Marlon Lindsay of 21cented.com: