How Marliis Reinkort Realized Her Dream of Becoming an Entrepreneur By Building Her Coding Academy for Kids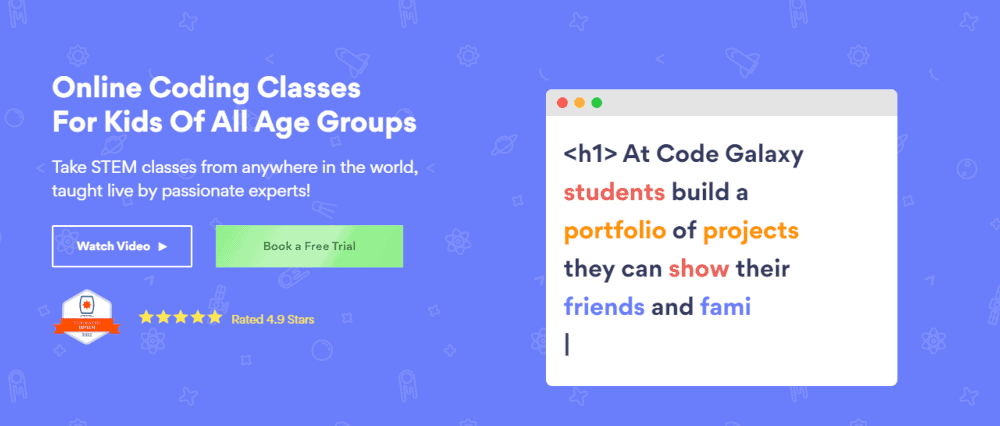 Our content is reader supported, which means when you buy from links you click on, we may earn a commission.
---
Who: Marliis Reinkort
Website: thecodegalaxy.com
Course Topic: Coding for Kids
Interesting Stats: Currently earning $15K/month
Who are you and what digital training company have you created?
My name is Marliis and I'm the CEO of Code Galaxy. I'm originally from Estonia and came to the US about 7 years ago for college. I hold a B.A. in Communication and M.S. in Entrepreneurship and Innovation, both from USC. I was a full-scholarship athlete at USC where I competed for the USC Women's Rowing team as well as for my national team. In my free time, I enjoy reading, being active, and spending time outdoors.
I found myself in the edtech space while in college when I joined Emerge Media. As the COO of Emerge Media, I focused on empowering aspiring actors and actresses to reach their potential in the Arts through online acting courses. However, I felt like I could do more in this industry and turned my focus on fostering and solidifying a passion for technological innovation among kids by providing advanced, flexible, and engaging technology education for kids of all ages with Code Galaxy.
Currently, there is a lack of quality technology and coding education in schools. As a result of such few qualified teachers, the current system does not give students a thorough understanding of computer science and programming. We are here to change that.
Code Galaxy's online coding classes for kids ages 7-18 enrich the lives of students around the world by equipping them with the coding skills they need to thrive in our digital world — all in a fun, supportive, self-paced environment. Our curriculum will guide them through the deep world of coding & programming, leaving them with skills they will use in the real world to earn $100k+ salaries by using the power of their imaginations. Our coding classes are flexible & taught live by experienced and passionate teachers. After the completion of each course, students are eligible to receive a certificate of completion where they are able to add to their student portfolio and begin building their resumes, regardless of age.
For those who prefer or need personal assistance, we offer private tutoring where the instructor is able to provide undivided attention to the student. Our classes are structured around a small environment. We believe one learns best by receiving and providing assistance! Furthermore, a small class environment creates a setting where students feel and are valued individually rather than being another student in the class. We assure and go out of our way to make sure our students are understanding their courses every single class by asking questions and doing check-ins.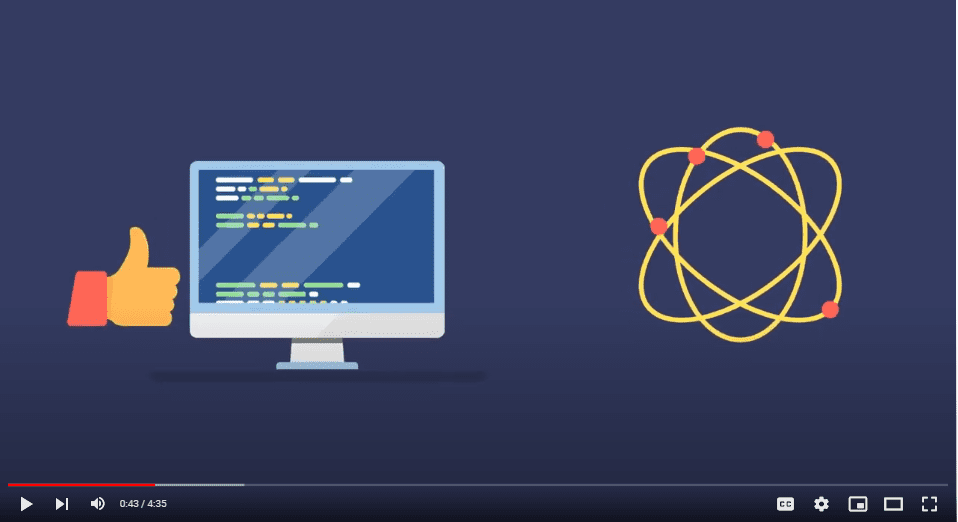 What market does your digital training serve?
Code Galaxy offers various computer science, design, and technology courses to kids ages 7-18. We've specifically designed a curriculum for kids in elementary, middle, and high school. We offer weekly classes, private tutoring, and AP CS Tutoring. We also offer seasonal camps so parents can find the best way that their child learns throughout the year.
Code Galaxy also works with various schools in the US to offer their coding electives or after-school programs online. This is getting increasingly popular since schools are starting to recognize the need to upgrade their curriculums and teach their students computer science as early as possible to set them up for success. This has been a great experience for schools that we have worked with as well as for us to be able to reach more and more students and bring our mission to life.
We aim to teach an understanding of computing and network systems that students will need to be technologically literate, and the skills to program and do it all while also making it fun for kids. Younger students will learn about systems and object-oriented programming through video, interactive lessons, and boilerplate activities where students modify and discover features of a programming language.
What's the biggest benefit of taking your online courses?
There are several benefits of taking our online coding courses for kids.
Self-paced curriculum; fun, and engaging for students of all ages.
Parents can track students' progress on skills, competencies, and coding projects via personalized monthly progress reports from their teachers.
Students get to collect badges and points and redeem them for prizes.
After completion of each course, the students get a certification that can be shared on social media or printed out to showcase to family and friends.
We offer monthly themed Fun Fridays where students get to come together and play games, trivia and learn about a topic of the month.
Kids create real programs that can be showcased to friends, family, or in college applications.
Kids master valuable, in-demand skills they can take with them to the workforce.
Most importantly, we offer a combination of high-quality learning combined with fun activities so the students can get the best of both worlds and actually develop the love for technology creation, not just consumption.
How did you get into the market?
Code Galaxy grew from a small physical center in Austin, TX, to multiple satellite locations throughout the regions, offering hybrid classes both on and off-line, to finally becoming 100% online-based. The idea really came from seeing the need to make computer science learning more accessible to students and we decided to create something that we wished we had as kids.
Initially, we were teaching in-person and were about to open up another location when Covid-19 hit and everything was shut down. After a few months, we realized that the pandemic is not going anywhere and we decided to completely switch our business model and move to creating online courses. The goal of fostering the passion for technological innovation for kids still remained and we realized that we can reach a lot more people and make it more accessible to kids all over the United States and even the rest of the world.

Why did you decide to create a digital training company?
As I mentioned before, we used to have a physical location before but in reality, a digital training company is a much better business model than in person – there's a lot more flexibility and less overhead expenses. Overall, however, the most important part for me is that we have more access to students all over the world, which only a digital training company can provide. We are able to bring technology education to more kids, parents, educators, and schools, which I believe is essential in the digital world that we live in.
Did you have any moments of doubt before you launched your training company?
We were actually very prepared and ready to go. One of the co-founders – Ravi Parikh – had an adult coding school company that was acquired by the leading coding boot camp Hack Reactor, so he had a lot of good insights, which helped us launch pretty seamlessly.
What are your online courses like?
Our online courses are self-paced learning courses exclusively provided through our learning platform. The content in each course is different. Different pieces of the same course may have different formats, including text, images, slides, and a short video.
When it comes to text content, our platform offers an audio option for each sentence and title for students who may want the text read to them.
For video content, they vary in style but in general, they are not live-action videos. They are animated videos or videos with kid-friendly visuals with narration audio. - Marliis Reinkort
Click To Tweet
On average, a video runs for 3 minutes. We don't use videos longer than 7 minutes.

How long does it take you or your team to create a new course?
Developing a new course takes about 30 hours. This includes course content design, project building, testing, and putting the content on the platform to publish the course.
We have in-house curriculum developers who build everything from scratch. We do not have templates since the course types like programming or design can vary quite a lot. However, we do have a structure for developing a new course. This includes the process of reviewing and auditing the content before it's published. We have quarterly brainstorming sessions where we decide the courses that we want to launch in that quarter.
Then the curriculum director creates an outline of the courses. This includes all modules, lesson themes, projects, and any outside platforms we need to use for those specific courses. After that, the course building gets underway and added to our learning management platform. We always do testing to make sure that the course works properly and if it does, we publish it and the students are ready to get started on it.
Tell us a little about the process of launching your first course and getting your first enrollment(s).
One of the partners was teaching a coding curriculum at a local school as the computer science teacher. We actually got some of her students to sign up for our summer camp, which was our first series of courses.
Do you have a lead magnet?
Our core lead magnet is a free trial class. We always encourage all families to participate in a free trial. That way, they get the best understanding of how our classes are run and if it's the best fit for them. During the trial, families are able to navigate the mission control platform and browse the different courses we offer. These include Roblox, Web Development, Python, Scratch, Minecraft, and more.
We usually begin the trial by briefly getting to know the student and the parent, listening to their needs, and making suggestions of courses that the student should try depending on their age, previous experience, and interest. The teacher leads the student through their first project and lets them work on it for 20-30min so the kid can actually get a good understanding of how the program works. After that, we take any questions from the parent, give our pricing and enroll the student.
Parents can schedule the free trial here.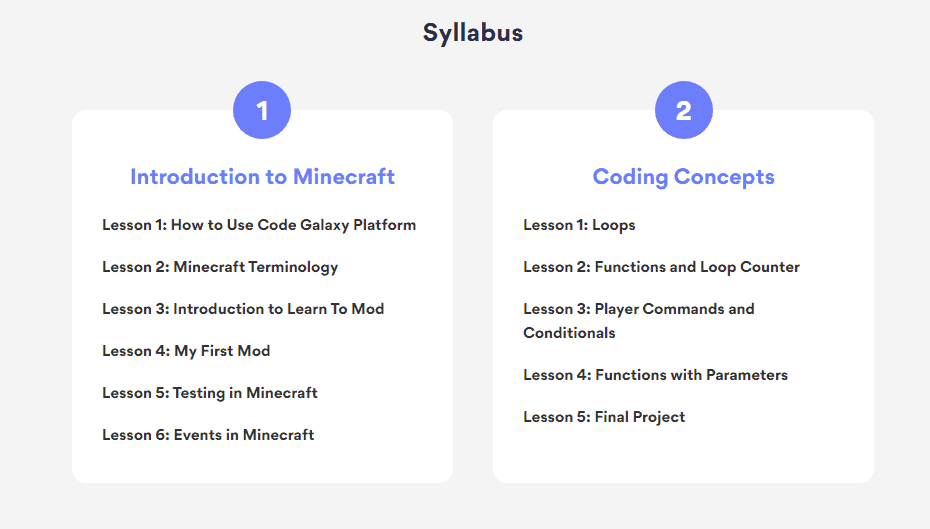 What's the traffic strategy that works best for you?
The traffic strategy that has been working the best for us overall is SEO. We have and continuously are putting a lot of effort into improving our SEO onsite and offsite. Probably the most important strategy that has brought us a lot of traffic is getting out links to different directories, blogs, and websites that are relevant to us. For example, we offer summer camps in June but started building links to various directories already in January. It's a long yet rewarding process when done right and oftentimes we see the results of increased traffic instantly.
What online course platform are you using?
We actually created our own Learning Management System platform.
Do you like it?
Yes, we have all the essential functionalities that we need for our business. The kids simply love it for its ease of use. And we can always develop it further when we see the need as we grow.
Are there any features you wish it had?
There are some features we are planning to add at some point in the future. These include a built-in scheduling system for classes and a calendar view for each week and month.
What made you decide to use your chosen platform over others?
We did look around and tested a number of different platforms but none of them met our needs. Our industry is quite specific – coding classes for kids. So the platform must be kid-friendly and have certain functionality that is compatible to run with different programming systems. None of the existing platforms had a combination of everything we needed. So we decided to build it ourselves and it has worked out very well for us.
What other tools do you use to run your digital training business?
We use several different tools to run our business. The most important ones for day-to-day operations are certainly our scheduling and subscription management platform Acuity Scheduling as well as our teacher management platform Sling. For HR management we use Gusto and for international contractors, we have found Paypal and Upwork very useful as well. For marketing and sales, there are a lot of great tools that we use on a daily basis. These include; Google Ads, Google Analytics, Ahrefs, OptinMonster, Buffer, MailChimp, and our CRM Active Campaign.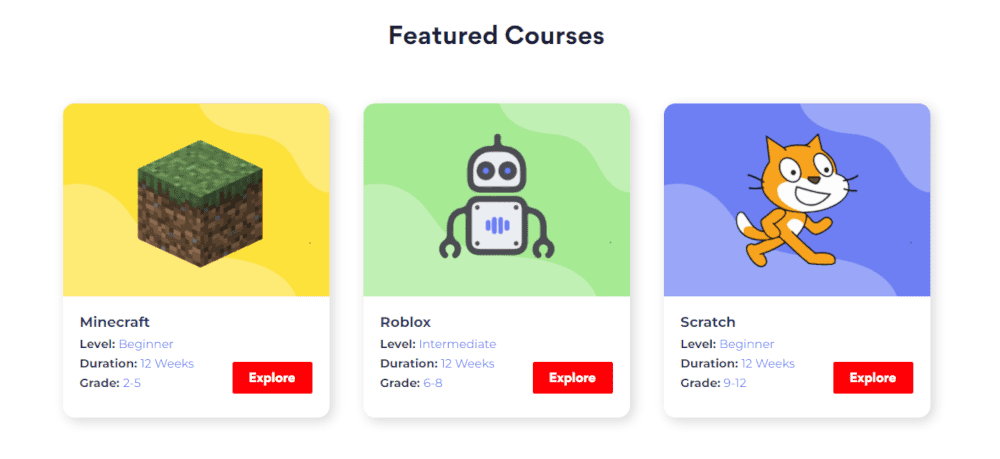 What books or training programs have you found useful on your journey to a successful business owner that others might find valuable too?
There are so many great books out there but my top 3 would be these:
Traction: Get a Grip on Your Business, by Gino Wickman
Start with Why: How Great Leaders Inspire Everyone to Take Action, by Simon Sinek
Emotional Intelligence 2.0 by Travis Bradberry.
Do you have any big mistakes you've made along the way that you'd be willing to share?
I think one of the biggest mistakes we made for some time was cheapening our services. We gave too many discounts. - - Marliis Reinkort
Click To Tweet
We used to send a lot of emails with different discounts for various holidays. It got to the point where almost all our emails were about the discounts. We realized that we started to lower the overall value of our service. It was actually hurting us more than helping.
So we decided to do a total branding change and stopped giving promotions almost altogether. Now our emails are based on sharing the benefits of our service. We stand by the value of our courses, teachers, and what we have to offer. It was definitely a switch for the sales team but they handled it beautifully. And you know what? We ended up enrolling more students than before and our customers are happier and more committed than ever.
Please share some idea of revenue for your digital training company.
Code Galaxy is still quite a small company. Due to our hard work, dedication, and the amazing team we are rapidly growing and super excited about what's coming. Our revenue has been growing every single month over the past year. We consistently enroll new students and keep our current students happy and satisfied with the results they've been getting. Our current MRR is ~15k.
Please tell us a little about what the money you've earned from running your digital training company has done for you.
To be honest, for me it's less about money and more about freedom. Running Code Galaxy has enabled me to have a remote work environment. This gives me the opportunity to travel where and when I want, live anywhere I desire, and spend more quality time with my loved ones.
I love traveling and discovering new places. Fortunately, it has no effect on my business whether I work from the beach, the desert, or the mountains. But it does make a difference in my quality of life. I was also able to buy a beautiful house in the suburbs, right by the woods where I can see deer the first thing I wake up in the morning.
And I don't need to worry about commuting to the office every morning, sitting in the traffic but rather use that valuable time for self-development and self-care.
I can say that running this business has given me the opportunity to live my life with a sense of purpose and freedom and I enjoy every moment of it. - Marliis Reinkort
Click To Tweet
In addition to revenue are there any numbers you would like to share?
One quite interesting change in terms of numbers was when our churn dropped from 20% to 5% in just a few months. We had been thinking of different ways to reduce churn for months and came up with an idea to create a badges program where kids earn badges after a certain amount of time they spend with us. They also earn points that can be redeemed for real prizes, such as Nintendo Switch or Amazon Gift Cards. Kids also earn points when they participate in our fun events, fill out surveys, etc.  So they are more motivated to participate, engage and something rewarding to look forward to when they do well. Win-win for everyone.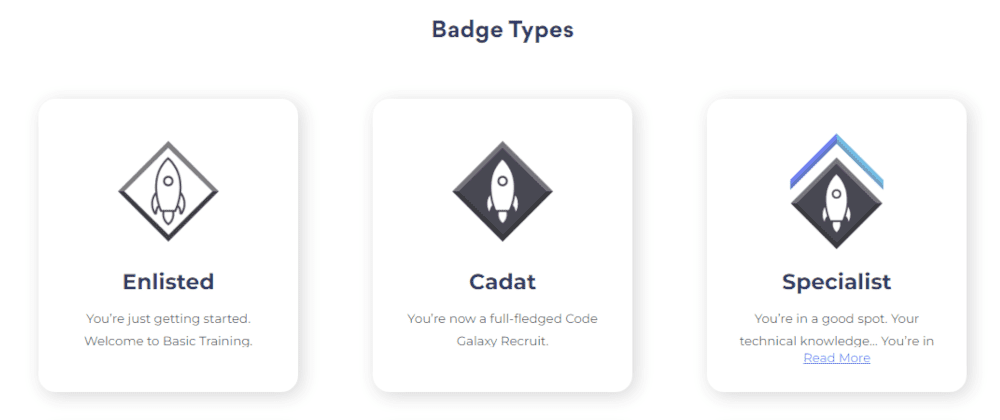 What has creating your digital training business done for you personally?
I have definitely gained more confidence as a leader. I understand better how much I still have to learn and it makes me incredibly excited. In a way, I feel like I have always been on the entrepreneurship path. But there was always a little hesitation on if I can actually pull it off. Now that Code Galaxy is up and running, and constantly growing, I can finally feel like this truly is what I'm supposed to be doing. And this makes me very happy and motivated to figure out how much more I can accomplish.
What advice do you have for people just starting out?
I believe that the most important thing when starting out is choosing the right people to do it with. If you have chosen your co-founder(s) and core team wisely, meaning that all of them believe in the company vision, core values and are willing to work hard, you are able to figure out almost everything.
Often times we start businesses with friends, family, or even strangers. They just may not fit together and don't see the business moving forward the same way. Don't get me wrong, it's important to have different ideas and strategies to improve innovation but it should be going towards the same goal. Which does bring me to my second point, which is having a clear vision, values, and processes in place.
It's difficult to get everyone on the same page if you don't even know where you're going. At Code Galaxy, we follow the EOS (Entrepreneur's Operating System), which makes you create those goals together as a team and allows for a better overall understanding inside and outside the company.
Learn more about Marliis Reinkort of thecodegalaxy.com: