How Lucy Johnson & Alice Johnson Started Vegansisters During the Pandemic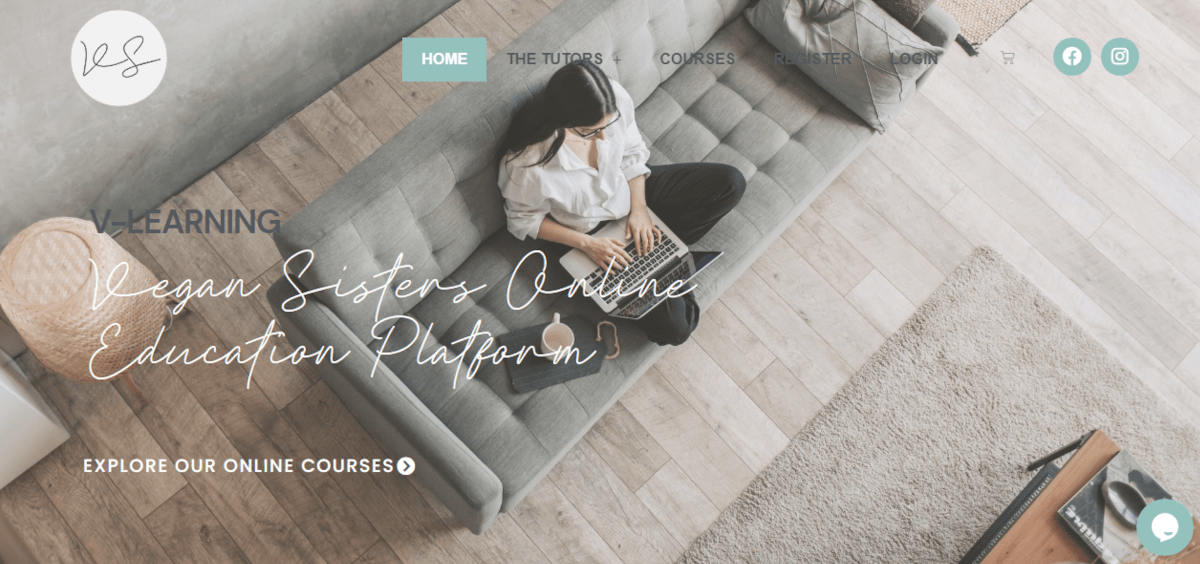 Our content is reader supported, which means when you buy from links you click on, we may earn a commission.
---
Who: Lucy Johnson & Alice Johnson
Website: vegansisters.org
Course Topic: Courses for vegans
Interesting Stats: Challenge brought in 200 subscribers in a few days
Who are you and what course have you created?
We run vegansisters.org – which is a vegan e-learning platform.
For this interview, we can focus on one of the courses – our ethical content writers course.
What market does your online course serve?
My sister and I built vegansisters.org mid-pandemic. We realized a lot of people were pivoting their careers and trying to learn new skills, especially those who had lost their jobs because of COVID. Particularly for those within the vegan community, many people were wanting to use this time as an opportunity to closely align their beliefs with their careers.
We already had a vegan editorial website with an international community of writers who regularly publish content on our website to build their portfolios. As part of this, we were also teaching vegan nomads how to become freelance content writers.
We realized we didn't have to stop at content writing and that we could build a platform like Skillshare, but for vegans.
The platform is still new, so we currently have just the two paid courses on there, and one free course. But we will be adding more before the end of the year, with even more to come in 2021.

What's the biggest benefit of taking your course?
Avid writers and freelancers can find a sustainable way to work online in an industry that they love and care about
How did you get into the market?
I (Lucy) run a vegan digital marketing agency and my sister Alice is a professional content writer. We are both nomadic and learned how to live abroad and work online the hard way.
We know there are many MLMs and pyramid schemes out there that are misleading people. Our mission is to show people that this lifestyle isn't just a fantasy that you have to buy into. Instead, it is something you can do simply by applying the right skills to your chosen industry.
Why did you decide to create an online course in the first place?
After we were inundated by articles sent in by volunteer writers for the Vegan Sisters editorial website, we realized that there were plenty of vegan writers who wished to contribute their voices. It became clear to us that these writers would love to work full-time but couldn't find any paid writing jobs. Since we both work with a number of ethical businesses that require content for their websites, we knew the work was there and we wanted to help our community to find it.
We knew that most marketing-based courses were being taught online, like HubSpot, and those on Udemy and Coursera. So it seemed like a logical decision for us to make ours online also.
Especially since we are attracting an international clientele, particularly those who may already be traveling and trying to work online.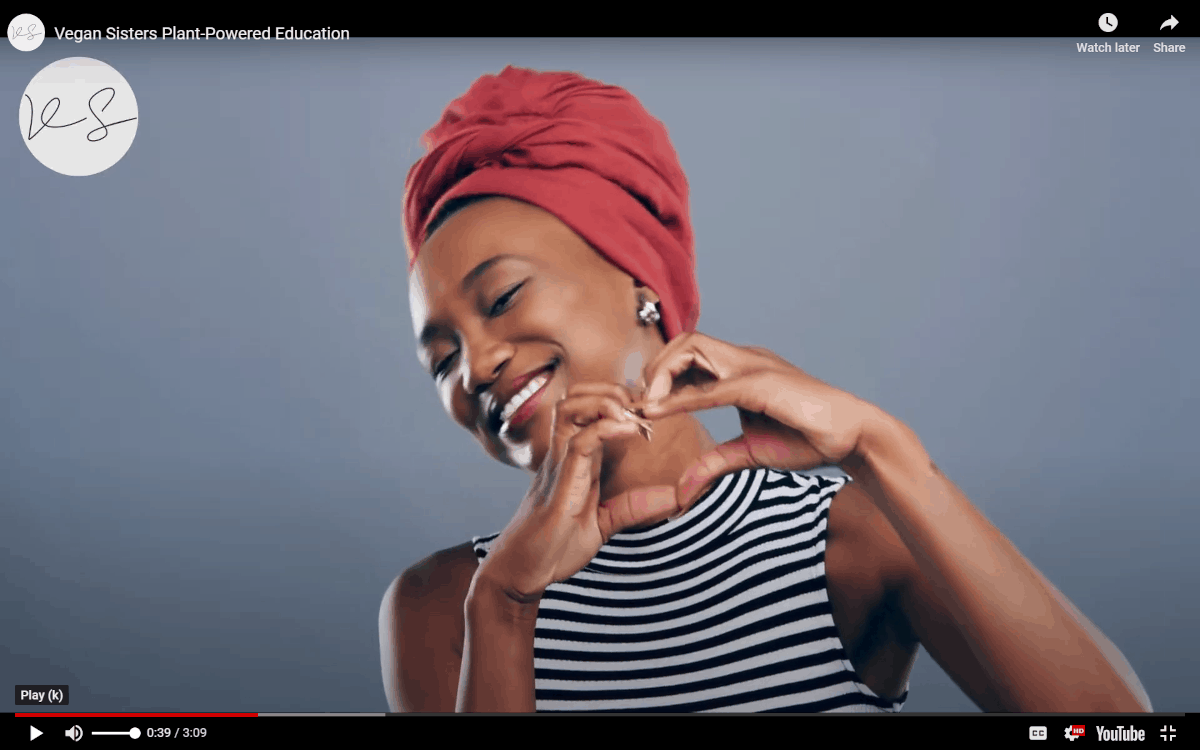 Did you have any moments of doubt before you created/launched it?
On numerous occasions, we both got hit with imposter syndrome. Even though we both know the industry extremely well and the lifestyle we are promoting is the one we enjoy ourselves. We still experience it but, now we've had a number of students benefit from the course, it's been easier to believe in our ability to help others do the same.
If so what made you turn it around and do it anyway?
Luckily, we have each other and have been able to discuss our feelings together and figure out the reasons why we felt this way. What's more, we've had so much amazing feedback, which powers us on!
What's your online course like?
Our course is a mix of videos, text, quizzes, assignments, and downloadable workbooks.
The videos are made up of introductions from ourselves as well as presentation style videos. Transcripts are provided for the videos to ensure optimal accessibility.
To consolidate student learning, we also offer 4 x 1-to-1 coaching sessions.
How long did it take you to create your course?
It took us about 4 months to plan, create, upload, and publish the course.
We began by creating the scripts and asking friends and family to help us edit them. Then we began filming the videos. This took us the longest because we are both introverts. Gathering the energy to film ourselves took a lot!
We then edited the videos using a mix of iMovie and Canva.
After editing we uploaded the course and played around with the quizzes, assignments, and downloadables.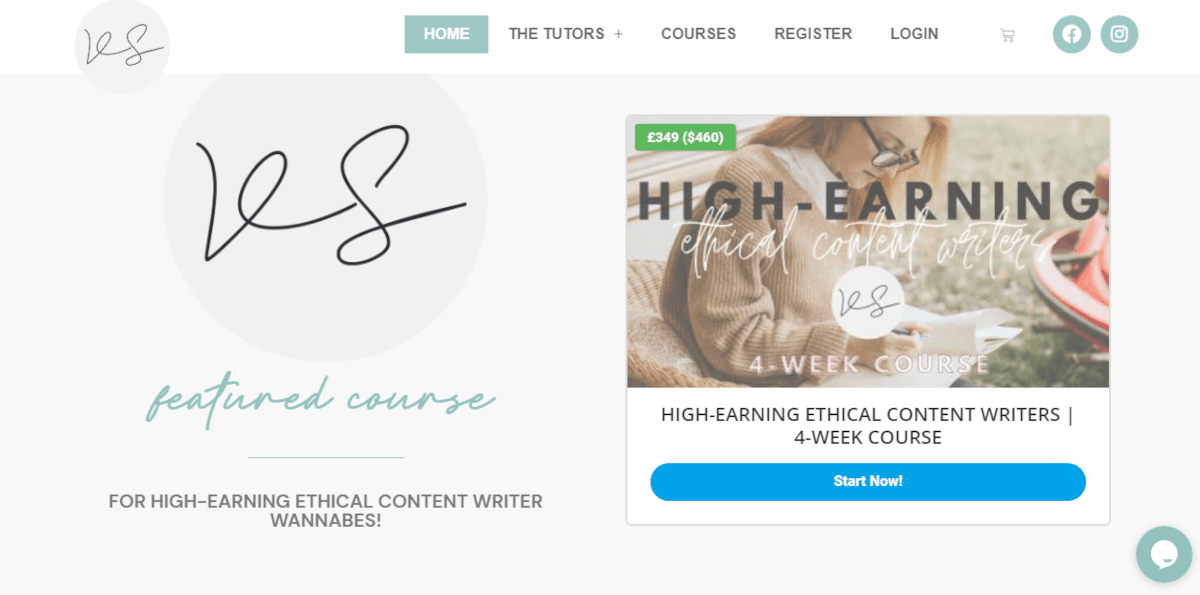 Tell us a little about the process of launching your course and getting your first sale(s).
WSince both of us are digital marketers, with our main area of expertise being SEO and content writing, we built up some content surrounding the course. Included in this was an SEO blog post on our editorial website.
We also created a landing page and some ads targeting our ideal clients.
At first, we completely undervalued our course and our first sale ended up not being our ideal client. So we reframed our course, actually added a new module to it, along with 1-to-1 coaching support opportunities, and then upped the…
Click To Tweet
There's a lot of value in our course and we've realized now not to devalue ourselves!
Do you have a lead magnet?
We have multiple lead magnets. One is a free PDF guidebook that is downloadable from our website homepage. Another is a free version of the course. And then there's also a free 5-day challenge which is delivered via email.
The challenge has been the best funnel for us so far. But it requires a lot of engagement on our part as it takes part in a Facebook group as well as via email.
We are looking into live webinar funnels now.
What's the traffic strategy that works best for you?
Our ads bring us the highest amount of traffic, especially to our free 5-day challenge. That has had the most clicks and conversions.
In terms of the highest organic traffic, our blog post on our editorial website has brought many people to our free course. From there they get upsold our paid course.
What online course platform are you using?
We are using WordPress with LearnDash.
Do you like it?
We really like LearnDash. Mostly because we tried other free WP LMS plugins before and found them limiting. We were a bit put off by paying for an LMS at first because we had no idea that our course was going to work. But after the first few sales, we are no longer put off by that!
We like how it looks frontend, especially with the full focus mode.
Are there any features you wish it had?
We're building our platform so that we have multiple tutors on the website. We are putting up the courses for them, but ideally, we'd love to sort it out so the course authors can upload the courses on the frontend for us to then edit.
There is a paid add-on for this which we may purchase in the future.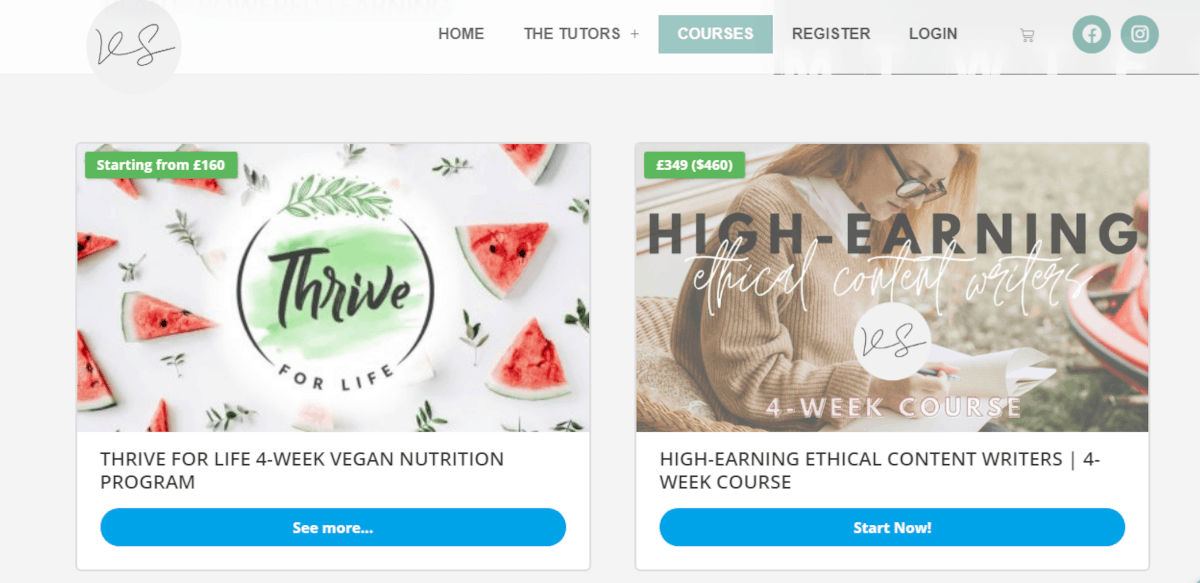 What made you decide to use your chosen platform over others?
We wanted a platform that fits well into our existing platforms. We use WordPress for all our websites and were keen to keep it all on WordPress.
LearnDash came out tops on many different comparison blogs which is why we chose it.
What other tools do you use to run your online course business?
We use MailChimp to upsell to existing users/subscribers and Facebook ads to target new users.
What books or training programs have you found useful on your journey to a successful business owner that others might find valuable too?
These aren't necessarily related to building online courses but two books that we have found incredibly useful for starting up a successful business are:
Brené Brown's Dare to Lead – which is all about accepting your vulnerabilities and having the courage to be the best leader you can be. This gives us daily confidence boosts and motivation to do what we do best
Brian Tracy's The Psychology of Selling – we aren't natural salespeople so this book has been a lifesaver. Understanding how to sell to people is so important when building funnels and having chats with potential clients.
Do you have any big mistakes you've made along the way that you'd be willing to share?
When we initially launched we rushed into building ads to a landing page with no real set idea of who our target audience was and what they wanted to read.
After our first sale ended up asking for a refund, we realized we were targeting the wrong people with the wrong offers. Which ended up in us wasting ad spend.
Please share some idea of revenue.
We launched just 2 months ago and have so far made just under 10 sales of our content writing course. Our course sells for around £300.
As we have now found funnels that work for us, we hope to triple this in the coming months.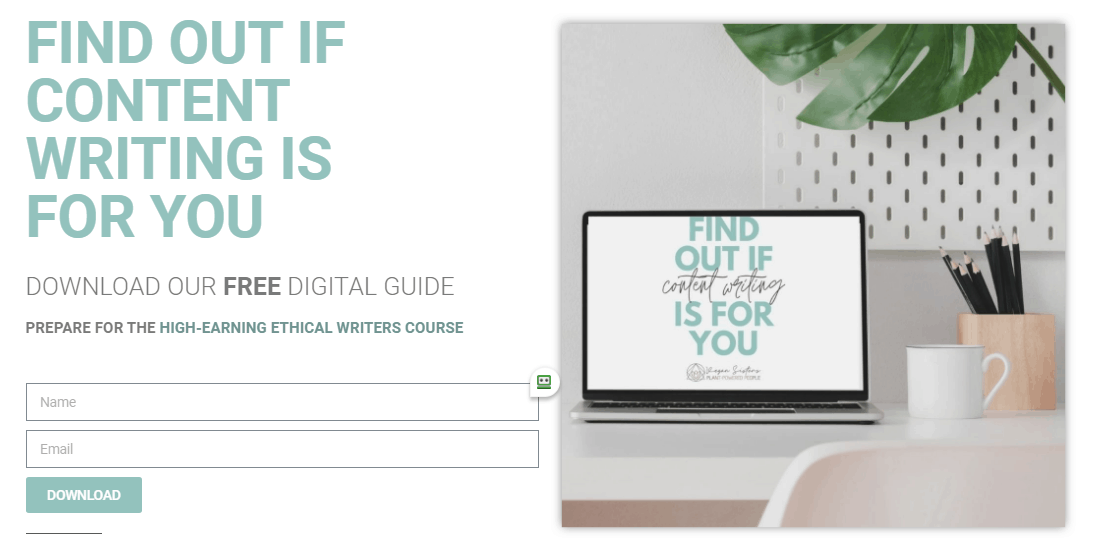 Please tell us a little about what the money you've earned from your course has done for you.
So far, the earnings we've had haven't been enough to ensure any financial freedom. But the earnings have allowed us to reinvest into ads, so hopefully, in the next few months, we can continue earning more and reinvesting until we reach financial freedom.
In addition to revenue are there any numbers you would like to share?
Through our challenge funnel, we were able to build our email list to over 200 subscribers in just a few days. Our email open rate is 34.80% and our click rate is 6.87%
Industry average: open rate 21.33% & click rate 2.5%
What has creating your course done for you personally?
Because our course has 1-to-1 support for our clients we have a sense of pride in our work, as we have seen them progress week by week and achieve their own goals in becoming content writers.
This has built our confidence up massively and helped rid us of our imposter syndrome (for the most part).
Do you have a story of a transformation from any of your clients?
One of our clients on-boarded a new client within the first few weeks of doing our course.
Knowing that your course actually works and that success can be achieved so quickly is definitely a great feeling! - Lucy Johnson
Click To Tweet
What advice do you have for people just starting out?
It is so important to map out your ideal client before even planning the course. If you don't know who your ideal client is you will struggle to build up an effective course that people will want to buy.
We've been able to adapt our course as we went along, but it definitely ended up taking more of our time in the long run.
Learn more about Lucy Johnson & Alice Johnson of Vegansisters: