How Leon Turetsky of Passion4dancing.com Earns 6-Figures/Year Teaching Ballroom Dancing Online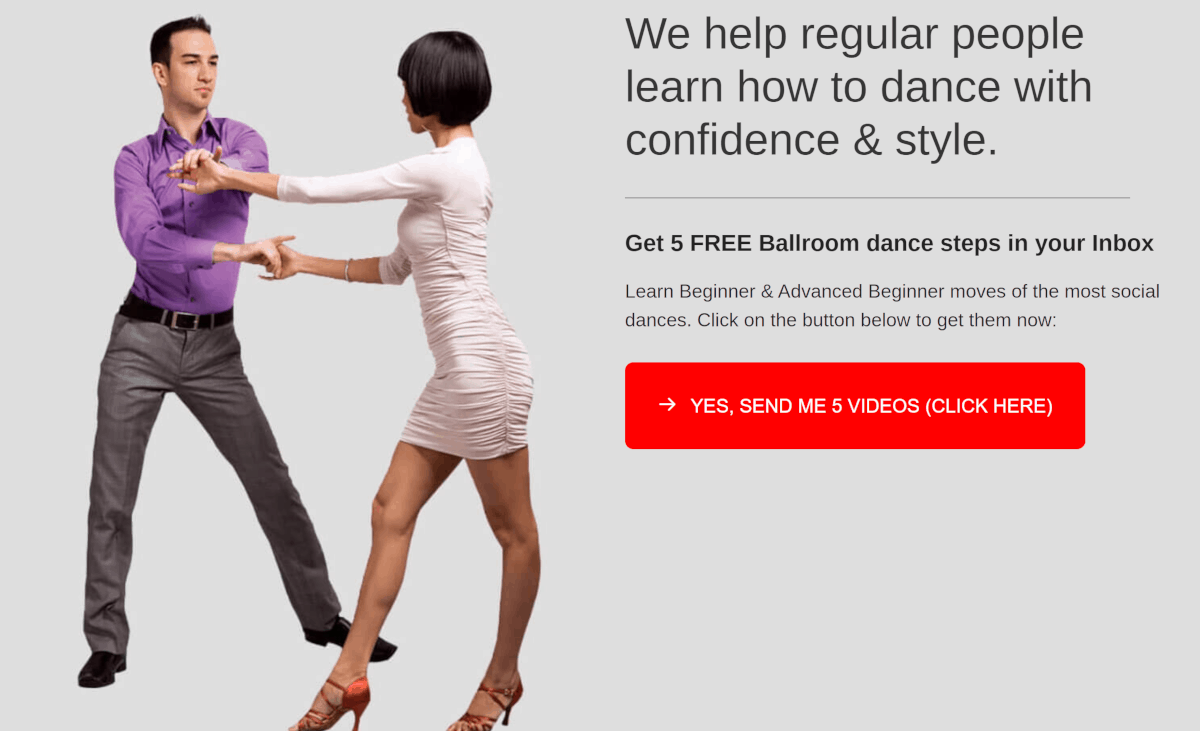 Our content is reader supported, which means when you buy from links you click on, we may earn a commission.
---
Who are you and what training have you created?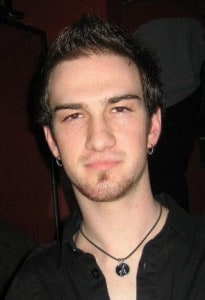 I'm an entrepreneur, Professional Ballroom dancer and I have certificates in personal training and corrective exercise specializations. Above all, I'd consider myself a teacher/educator.
The main 2 businesses I run are Passion4dancing.com and Backintelligence.com. I will focus on talking about Passion4dancing.com in this interview.
Passion4dancing is a membership website dedicated to teaching people how to Ballroom dance online with step by step videos.
What market does your training serve?
Passion4dancing membership serves regular people who want to learn how to social dance with a partner in the most popular Ballroom dance styles like Cha Cha, Waltz, Tango, Salsa, Swing and more. Once they join as a member they get instant access to over 400 video lessons. They can watch these videos on any device at any time, like Netflix!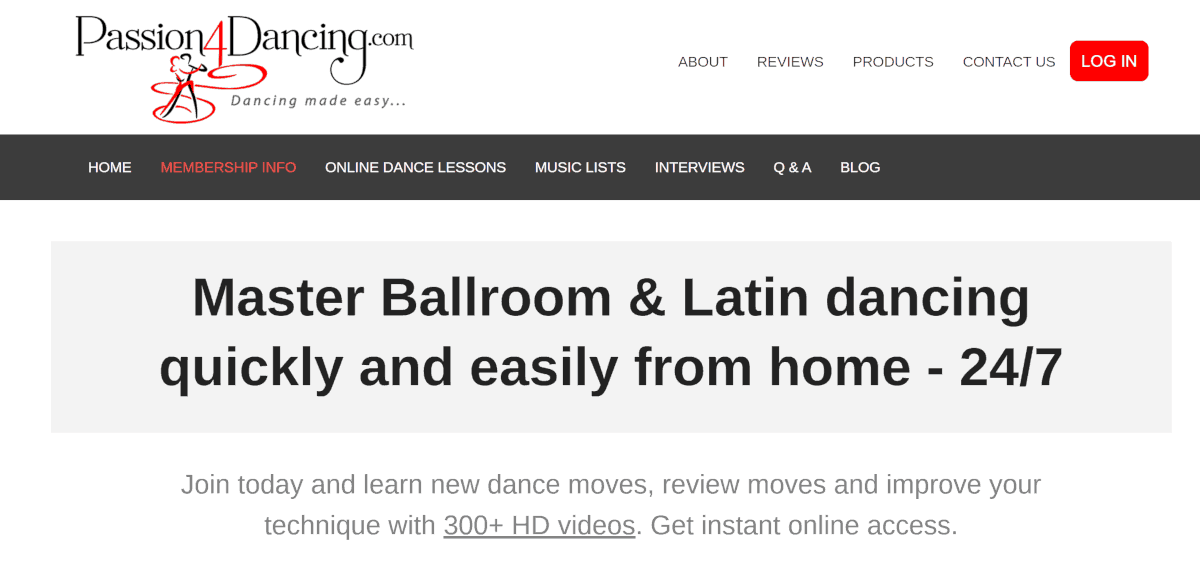 What's the biggest benefit of signing up for your membership site?
Although we have newcomers who sign up, we also have many members that currently take dance lessons in-person. Both these sets of people love the ability to review dance moves from the comfort of their homes since it's very difficult to remember moves the first time you learn them.
Our site allows them to watch and review the steps as many times as they wish. We also have a progressive learning system set up, where the lessons are arranged from the most basic to advanced levels – so they can progress up the levels at their own pace.
How did you get into the market?
I started the website in 2009. Back then there were mostly just dance DVDs being sold online. There were very few YouTube channels dedicated to teaching Ballroom dancing. So I thought 'hey, there seems to be an opportunity here to create really high-quality online dance lessons website and to build a community for Ballroom dancers specifically'.
Why did you decide to create training in the first place?
I saw a lack of high-quality online instruction in my niche and decided I could probably create the best online dance lessons and make it into a business.
Did you have any moments of doubt before you created/launched it?
In the beginning, I treated it like a hobby. I would just put up free videos and watch the feedback. When I launched the paid membership subscription, I had very few subscribers in the first 2-3 years, and very little income. I certainly wasn't sure if this was going to be a viable business. I think I was doubting whether there was a "real market" for this.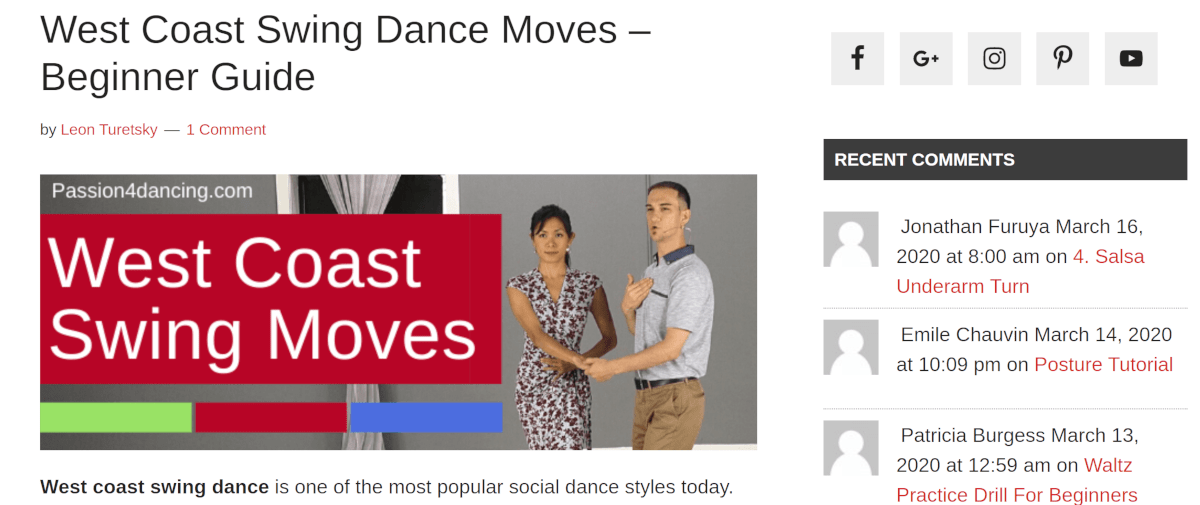 If so what made you turn it around and do it anyway?
I realized that in order for a paid membership to take off I'd need to have a lot more videos/content. Back then I only had like 50 videos and only like 4 dances.  I realized people wanted more lessons, and they actually told me so. I listened to their feedback and started scheduling more and more taping sessions to bring the video count higher.
This way when people came to my site (I thought) they would see "oh there are 300 videos, and 15 styles, I see the value!" And I think this was the right decision because as my content increased, I had more and more paid subscribers joining. Also, some of my free YouTube videos were taking off which helped to market our brand more. Lastly, I got better at marketing by listening to podcasts. Implementing an email opt-in was a big game-changer.
What's your training like?
It's pretty much all video training. I offer on-demand dance lessons on video. I also do monthly music lists (these are text lists), where I provide "practice music" recommendations for ballroom dancers. I have a Q&A where I answer questions every month too, via video.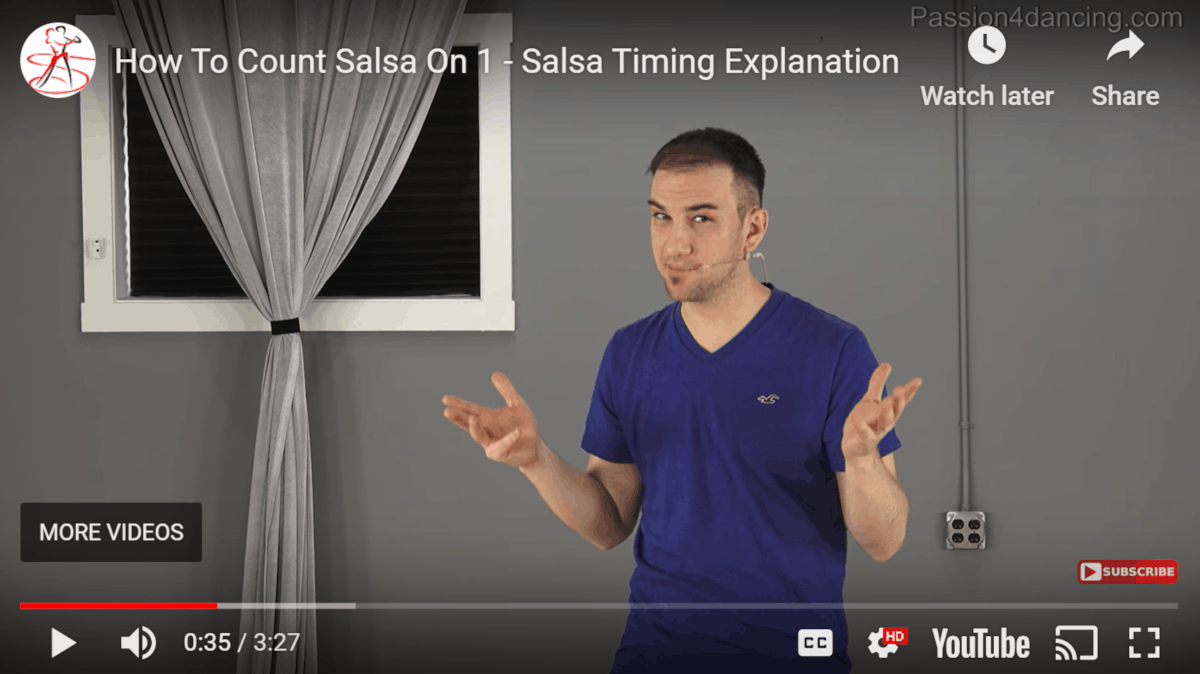 How long did it take you to create your membership site?
I've been creating videos since 2009, and I'm still not done. Since our model is that of a subscription, we're constantly adding new video lessons. Of course, right now we have plenty of videos for those in the beginner to intermediate level, but we still don't have enough advanced-level content. This is something I'm still working on. Every year, it seems we're adding 1-2 new dances, or levels.
Tell us a little about the process of launching your member's area and getting your first sale(s).
The main driver of our sales is definitely the YouTube channel and organic Google traffic (SEO).
Do you have a lead magnet?
Yes, we have a lead magnet where people enter their email address to get 5 free video lessons from the membership. It's working very well to grow our email list.  Then we send them weekly tips and eventually ask for the sale.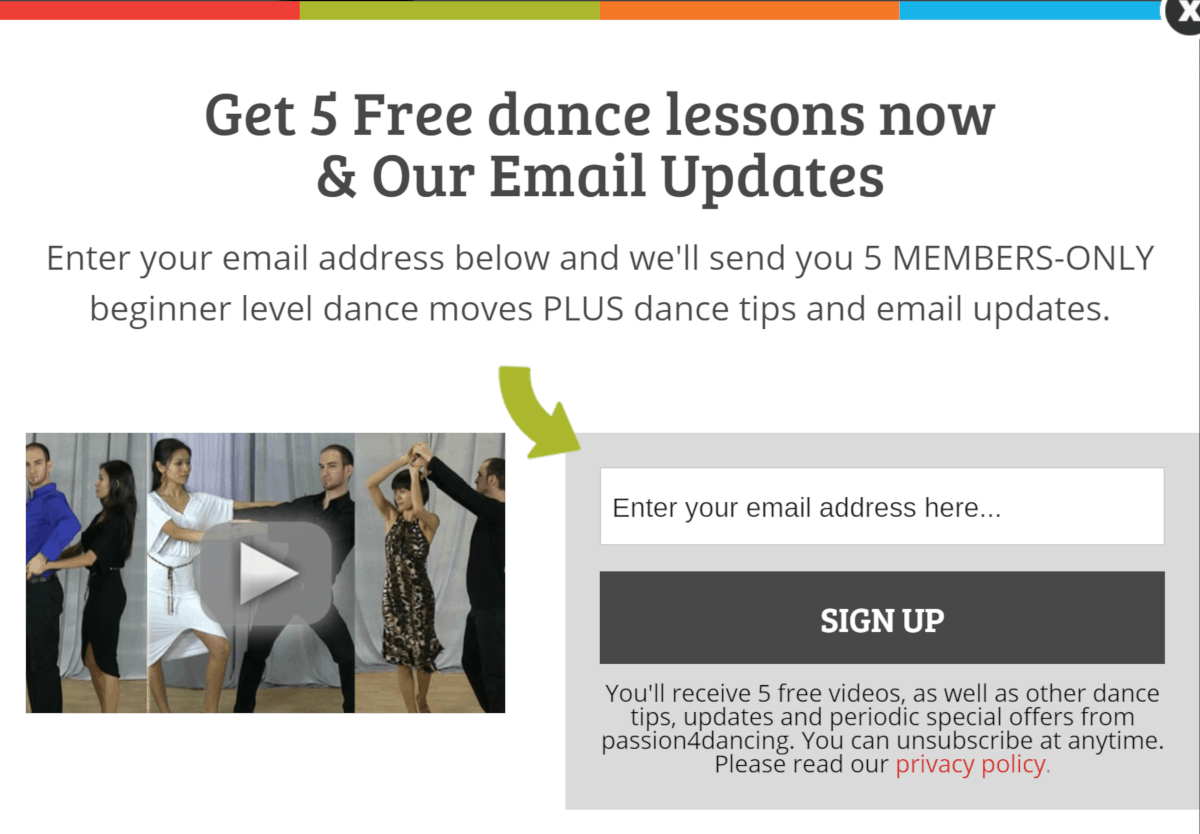 What's the traffic strategy that works best for you?
Some of our YouTube videos went viral in the first 3-4 years, so when I saw it working, I started to put more energy into the YouTube channel growth. Now it's the most important marketing channel. Google traffic is also a big marketing channel for us – I had to learn SEO and now I'm really good at it.
What online course platform are you using?
I use WordPress and the plugin LearnDash to deliver the videos.
I love LearnDash. It was something I only switched to last year. It's amazing how you can organize the content in any way you'd like, it's truly professional.
Are there any features you wish it had?
One feature is for people to NOT have to watch one video or mark it complete in order to move to the next video. LearnDash is set up in a way where the person has to click "completed" on one video to watch the next one. For my audience, it's not necessary. I think it's something they will come out with in the future.
What made you decide to use your chosen platform over others?
Back when I started, WordPress was the Gold Standard. So I just stuck with it. Now I'm familiar with it, and I see no reason to switch. WordPress has everything I need and I especially like how easy it is to work with various plugins to achieve anything I want.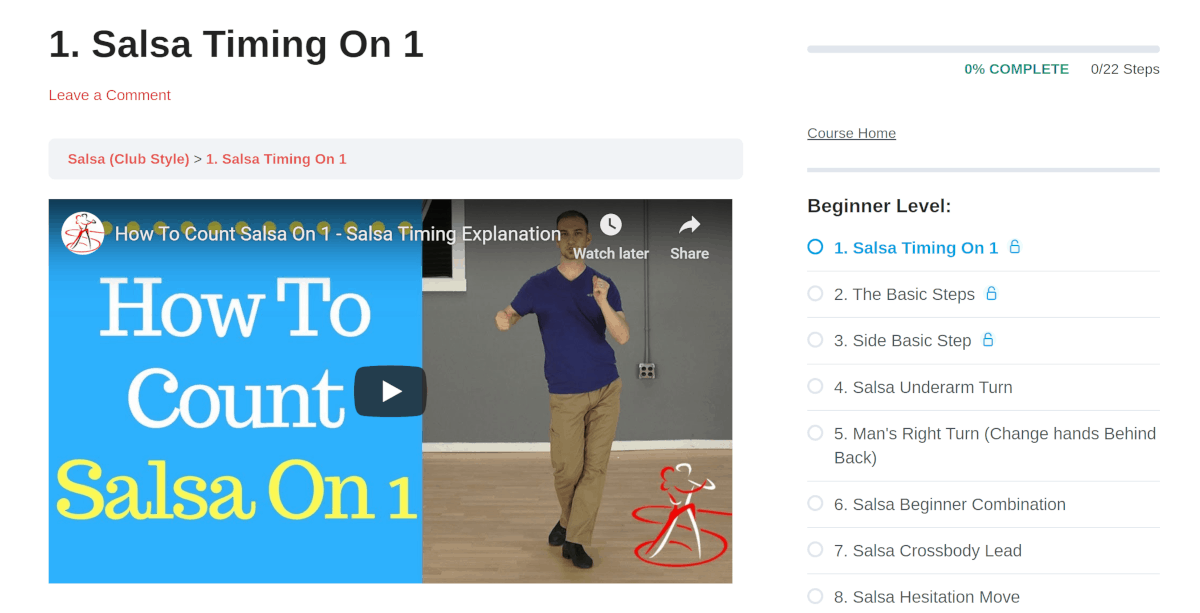 What other tools do you use to run your online course business?
I use Trello heavily for to-do lists, and to organize ideas. Vimeo provides all the video hosting for my course and I use Opt-in Monster for email opt-ins. I also use Ahrefs for keyword research and SEO. These are just some of the tools I use.
What books or training programs have you found useful on your journey to a successful business owner?
Books that made an impact on me are The E-Myth by Michael Gerber, The Lean StartUp by Eric Ries, and Essentialism by Greg Mckeown. I also listen to business podcasts like Pat Flynn's Smart Passive income and many others.
Do you have any big mistakes you've made along the way that you'd be willing to share?
Yes, definitely in the beginning. I didn't invest enough in video and sound equipment so our early video quality wasn't as good. As a result, I had to redo many early videos later on, when I upgraded my gear. I wish I'd pivoted to better equipment sooner.
Please share an idea of revenue.
I can share that Passion4dancing is in the 6-figures/year revenue level and growing.
Please tell us a little about what the money you've earned from your business has done for you.
The income generated allowed me to stop teaching dance in-person and focus on my online business exclusively.
I am able to reinvest a lot of the money back into the business and fuel it's growth, which is great. -Leon Turetsky
Click To Tweet
I also love that I can set my own schedule completely.
In addition to revenue are there any numbers you would like to share?
My YouTube channel is at 70K Subscribers right now. I focus on uploading 1 video per week to the YouTube channel to keep growing it. Outside of delivering amazing value, inside the YouTube videos I normally pitch the membership or just ask for an email, and sometimes there is no click-through action at all.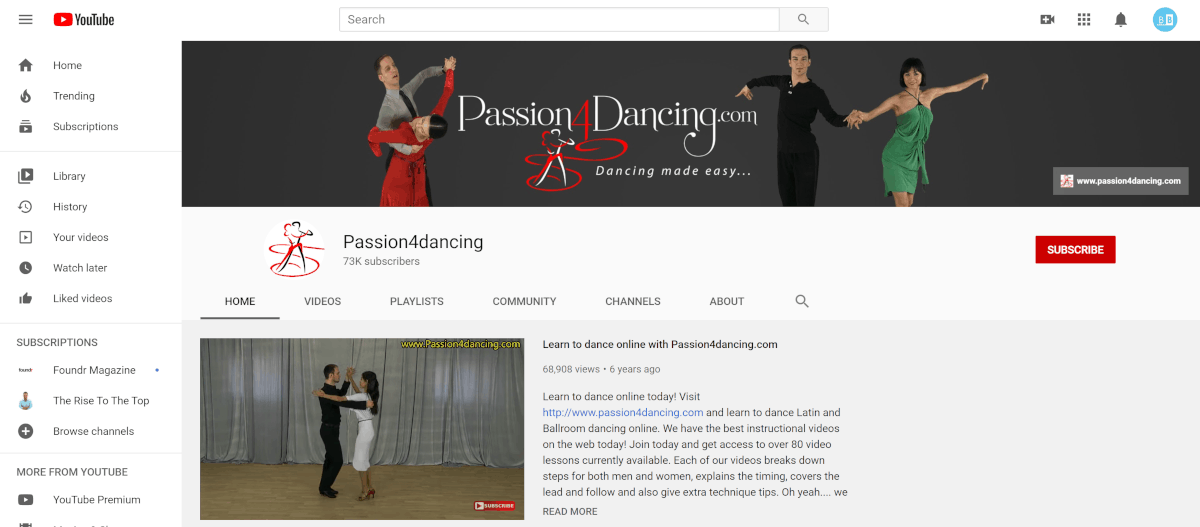 What has creating your online training business done for you personally?
It made me realize that my gift is "To Teach" and "To Organize Information". That I'm really good at explaining complex things in an easy, step by step manner. This gives me a lot of confidence to do anything I want in the future.
Do you have a story of a transformation from any of your clients?
I get lots of emails almost weekly from people about how much they love our videos and how they've changed their lives. Most of the transformations are how the videos help our members cement and remember their moves much faster, which they are grateful for.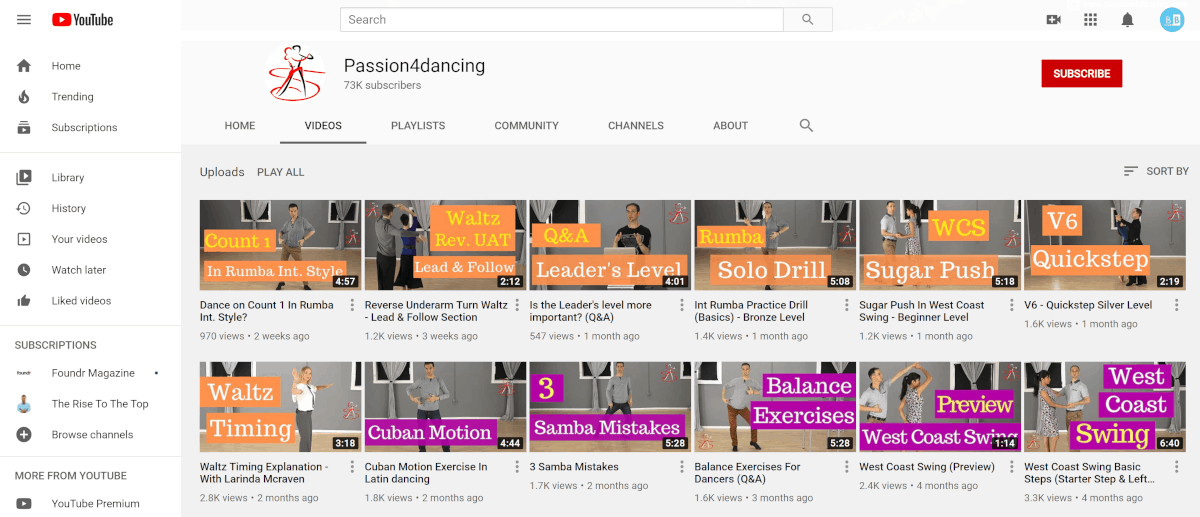 What do you wish you knew before you started?
My advice is to first focus on just 1-2 marketing channels in the beginning, and not try to do it all.
In a world where there are 20 different traffic channels to choose from, it's best to just focus on 1-2 first, and really go all-in on those channels. -Leon Turetsky
Click To Tweet
Make them work first, and only then add another traffic channel after.
Learn more about Leon Turetsky and Passion4Dancing.com: