How Laura Rike Added PinRockStart.com to Her Full Service Pinterest Marketing Company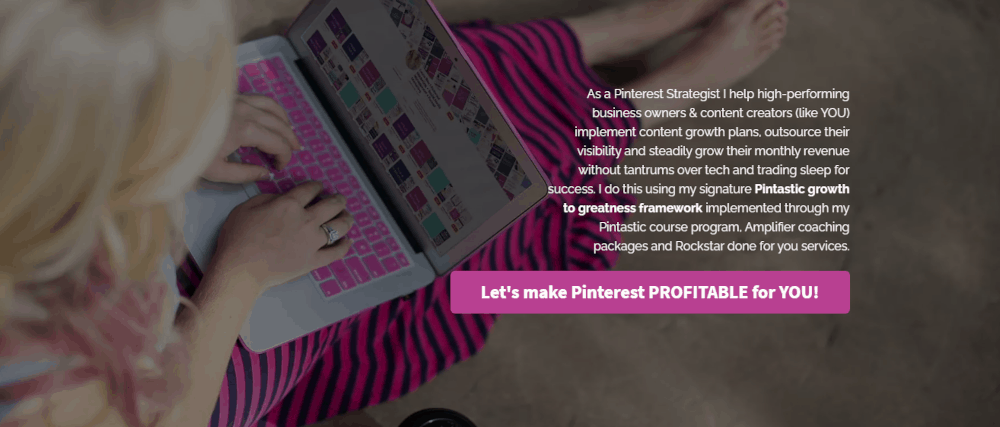 Our content is reader supported, which means when you buy from links you click on, we may earn a commission.
---
Who: Laura Rike
Website: laurarike.com
Course Topic: Pinterest Marketing
Interesting Stats: $20 to $25K for 2020 from courses
Who are you and what course have you created?
As a Pinterest strategist, I created a course to help individuals outsource their visibility, implement content growth plans, and steadily grow their monthly revenue. All without tantrums over tech and trading their sleep for success. I do this using my signature pinrockstar.com framework.
What market does your online course serve? Tell us a little bit about it.
Whether you're an entrepreneur, blogger, or a direct sales consultant, I help high-performing business owners and content creators grow their audience, authority, and traffic utilizing the power of Pinterest. Building your empire leveraging Pinterest to rapidly gain back more time in your day, grow your email list all while flooding your bank account with moolah is something that you cannot live without!
This is perfect for individuals that hope to connect with people (before their competition). Or to establish themselves as industry leaders in their niche. And save oodles of time in their day while still reaching the masses to skyrocket their sales and leads.
I actually utilized the power of Pinterest to pay for my wedding in cash! That is why I created the Pintastic Rockstar course. This program will reduce the anxiety about how to reach their target client while giving them clarity and confidence. Choosing words is so important because you need to make sure your words are the "smack in the face" type of words to be found first. That way you can gain back more time in your day while flooding your bank account with money.
What's the biggest benefit of taking your course?
One of the biggest benefits of taking my course is it's all-encompassing. We don't just cover the strategy and automation side of utilizing this platform. And we don't just cover how to do layout and design for certain pin images. We really cover everything. I talk about the mindset shift needed for Pinterest – how it's not a search engine, and it doesn't work as social media – and how to change our mindset around the platform itself and how it should be used.
Then I go into more foundational work around what needs to be set up first before you utilize Pinterest. That way you're not putting the cart before the horse. Next, we dive into design, keywords, and SEO, and strategy, and optimization, as well as the analytics necessary to make sure that you are getting the return on your investment.
And the most fun thing for me is it's ongoing, meaning we have a group where we will have discussions and monthly chats, and audits. We really help the student (or course enrollee) get the most out of their learning and accomplish more with the coaching that accompanies the course as well.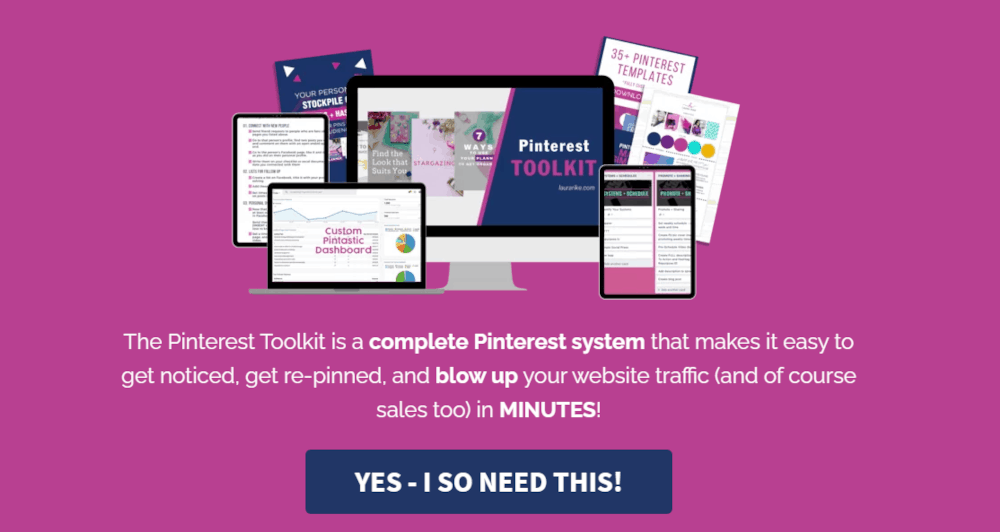 How did you get into the market?
I started on Pinterest when Pinterest was invite-only. I took a number of courses and eBooks and tried to learn as much as possible, but I felt like there were some things that just weren't covered deeply enough (or covered at all). These things really needed to be addressed to educate people fully and really be able to serve the audience (people looking to utilize Pinterest in their marketing).
I was also getting a number of questions repeatedly from individuals that I had built relationships with or had been coaching or just was connected with on social media.
So I decided that it was time to be able to create something that not only captured the education side of what courses offer but also included ongoing coaching and support. If someone purchases the course today, they would still have the same type of support six months from now, two years from now, and so on. I wanted something that really made sure that we're always up to date. That we're always truly providing the best service possible, and I couldn't find that in other programs.
Why did you decide to create the online course in the first place?
I wanted to provide what I wished I had when I started to make it easier for others to maximize their efforts on Pinterest.
Do you have any moments of doubt before you created and launched it?
There's always a point where course creators second guess themselves. Whether the course is brand new, or whether the program has been out there for years. That's always something that we will constantly battle in terms of mindset.
For me, it was easier to put the program together in the beginning because I started out in beta mode. I did a couple of zoom trainings with the intent to really hone in on what it is that people needed and if it was a good choice to create something bigger.
From these mini paid trainings came the actual course, with the modules and the structure. So from the beginning, it was a bit easier for me to be able to put the full program together. That's because I had the testimonials and the support from individuals who purchased the beta experience.
That beta feedback gave me the confidence to go forward with filling out the rest of the program. Any time you're making changes to the program and improving the course, you're relaunching and bringing in new people. - Laura Rike
Click To Tweet
You're always going to have doubt creep up, but it's how you handle that. Whether it's going through and surveying the current members, whether it's going through and reading previous testimonials, or putting together different testimonial videos for the next launch, do whatever it is that you need to do to keep going and serving those who need you.
Once you do that, then you can regain that confidence, knowing how many people you have worked with and helped in the past. And how many more you can work with and help in the future if you continue to offer this course.
What is your online course like?
My online course has a lot of live videos. I don't do a lot of PowerPoint because I want to show the exact steps that need to be taken for a lot of the strategies. So the design, the strategy, the keywords, the search engine optimization –  that's all video. And then there is text written out that supports the video to help with step-by-step attention to these things.
It also gives them the option to be able to go back to our support group on Facebook and tell us what they're working on, show us what they've taken action on, and ask for any support or coaching that they need.
I also do have some text-only sections of the platform because it is easier to give a step-by-step "one, two, three" for a couple of processes that don't need video.
The third component is PDFs that they can download and go through as checklists, starting points, and supporting documents.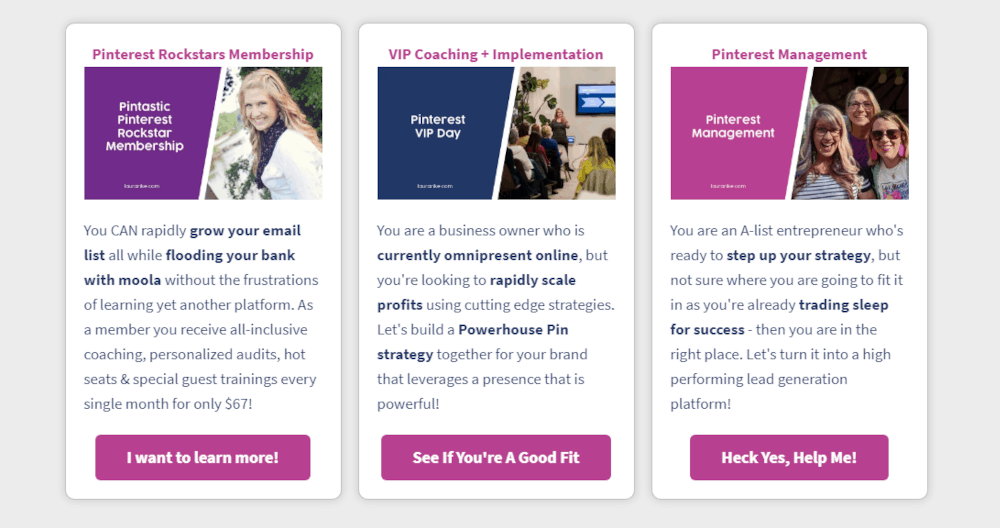 How long did it take you to create your course?
It took two to three weeks to really feel like I had it set up. But honestly, as I said before, I had previously delivered it in beta and paid workshops. It was easier to use those paid workshops done in one-to-two hours and then break out the training and what was needed for the course from there. So in the beginning it was just a few hours, but I'm constantly changing and updating the course. Every single month I'm spending a couple of hours improving upon things. But in the beginning, I would say probably about two weeks total.
Tell us about the process of launching your course and getting your first sales.
Since I launched the full course after I did the workshops, I did a free master class that led into the paid program. Doing a free masterclass into the paid course works now. But it was an uphill battle in the beginning.
I had to find the right balance of what to educate them on to make sure I wasn't giving away too much and taking away the need for further support, but I was giving enough to preview the possibilities. - Laura Rike
Click To Tweet
I didn't want my potential students to feel like I wasn't helping them if they just took the free masterclass. Once I got that setup, it was a lot more structured for bringing in core sales. The process, in the beginning, was to set a date for three to four weeks out to do my live masterclass. I would also have a number of different ads that I would run, and two email signups for the masterclass.
Then there was a lot of follow-up with emails, personal messages, videos, and Facebook bot messages to reach out to the individuals that signed up, but hadn't yet purchased before the doors closed. I also did a number of Q and A sessions to help guide those that signed up for the masterclass into more support and show them what would be fully offered if they were to purchase a course.
Do you have a lead magnet?
My free live masterclasses serve as lead magnets, as they give my potential clients a taste of what my Pintastic Rockstar course and agency can offer them.
What's the traffic strategy that works best for you?
The biggest traffic strategies that I've used and will consistently use are Pinterest ads and Facebook ads. As a Pinterest strategist, I would be crazy to say anything but using Pinterest. But for the traffic strategy, starting out, I really utilized the email list that I already had from my own personal organic Pinterest strategy.
Once I had gotten the kinks worked out, and gotten the first few sales, and really refined the process of my funnel, that's when I really dived into utilizing Pinterest ads. For the funnel starting at the masterclass leading into the course, it's always an ever-evolving strategy. I am constantly tweaking, changing language, changing targeting as anyone should. But it definitely has brought in positive ROI every time that I launched the ads. So it is something that is working out for my current funnel.
What online course platform are you using?
I used to use Teachable and recently moved everything over to Member Vault and Searchie.
The reason I'm using these platforms is that Member Vault was providing the option for a one-time payment. So everything after that one-time payment, when launching my course and bringing in sales through that funnel would be profitable without having to take out system costs from that profit.
I also like the platform Searchie because when we do coaching calls or Q and A calls monthly for the course members, they can search for a specific part in those videos.
For instance, when I say their name to answer their question. If they don't feel like they want to listen to the whole one-hour Q and A session, they can find the specific spots that they're looking for just based on a keyword search or their name search. Those are programs that I do thoroughly enjoy.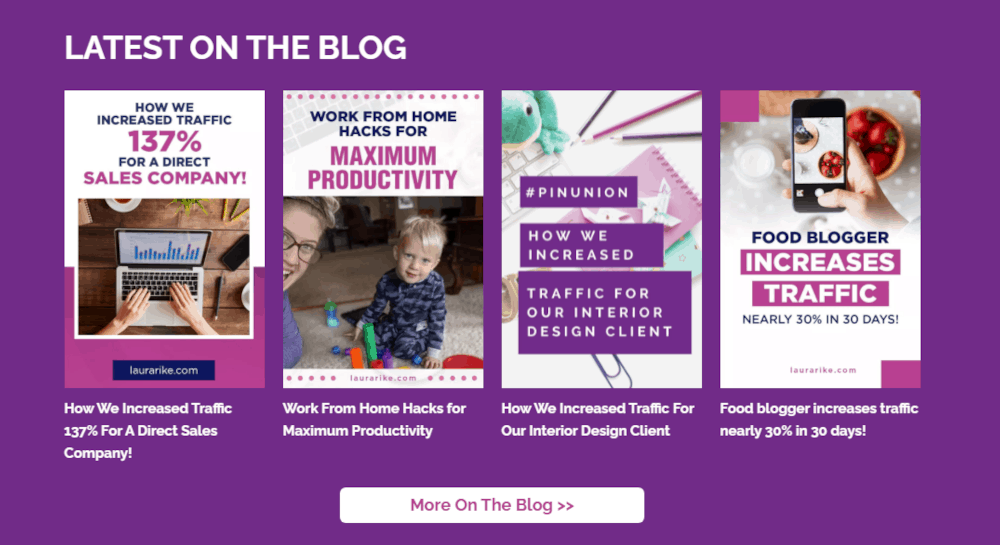 Do you like it?
I do both, I thoroughly enjoy both platforms. I've had many members say that they are very easy to navigate, and the layout is user-friendly.
Are there any features you wish it had?
I do wish that there would be a way to combine the searchable features that you have in Searchie with Member Vault. The layout of Searchie is a little bit more robust than Member Vault. They both have amazing qualities that provide the level of service and support that my members are looking for.
What made you decide to use your chosen platform over the others?
I decided to use these platforms because of the payment, and also the systematic control that I had in terms of connecting my other platforms like ConvertKit and SamCart to them with ease without having to purchase another platform or use a third-party program like Zapier to make the connections work.
What other tools do you use to run your online course business?
I've mentioned that I have a Facebook group. I also utilize Loom and Zoom to be able to help continue to update videos. So when an individual has a question prior to a Q and A call, nine times out of ten, I will do a quick loom video to help answer their question and show them the path they need to take. I use zoom when we do one-on-one hot seats or audits to be able to help them in a more personal setting one-on-one, but also have the ability to record and stream into the group for others that may have similar questions.
What books or training programs have you found useful on your journey to a successful business owner that others might find valuable too?
The biggest help for me in terms of a book was really The Big Leap for making sure that I am not the cause of my upper limitation problem and getting out of my own way in terms of growth. So I would highly recommend The Big Leap.
Do you have any big mistakes you've made along the way that you'd be willing to share?
The biggest mistake I made was putting the cart before the horse. I did not do enough beta testing. I didn't serve my audience with what they really need. And I assumed that I knew what was going to be best for them. That's really the missing piece that a lot of people struggle with. They offer all of these things that they think they need when really the jewel is looking for something else. As a result, they miss that piece. On top of that their language isn't supporting what the individual is really looking for.

Please share some idea of revenue.
In terms of revenue for last year, during the term of 2020 into 2021, and also being pregnant and bringing a newborn into the world, we weren't heavily pushing the course towards the end of the year with everything going on. But for 2020, it was about $20,000 to $25,000 for the year that we brought in for the program. And we scaled back launching so that it wasn't launching every month.
We only actually launched it three, four times in 2020 to bring in those sales. We did have a really great ROI in terms of the revenue that was brought in. I think for 2021, we're really going to focus on what that looks like in terms of if we continue to launch, or if we create a different funnel that leads into the course on an evergreen type status.
Please tell us a little about what the money you've earned from your course has done for you.
The money that I've earned from the course really goes full circle back into supporting the agency that I run. Being able to have the freedom to support my family. I don't have to work on Tuesdays and Thursdays or whatever. That's a fantastic use of money and freedom. Another great benefit is to be able to support my team members. I know that I can give them extra bonuses and reward them for the work that they do.
In addition to revenue are there any numbers you would like to share?
One of the big numbers that I like to celebrate is the number of individuals that I've been able to help. We're at over a hundred individuals.  And we've doubled my email list in terms of subscribers. I'm continuing to work on those relationships with those individuals that way as well.
What has creating your course done for you personally?
Creating the course for me is, and continues to be helpful. It keeps me on top of all the changes with the platform. And it keeps me on top of everything that's needed in other areas and aspects of my agency for Pinterest management and strategy.
It also has brought me closer to other individuals. I may have already had a relationship with them online, but didn't really have that deep knowing and understanding of their business and how to be able to help them. So it's been very enlightening and fun to learn more about these people. Learning how their business works and who they serve and how they're making an impact on the world.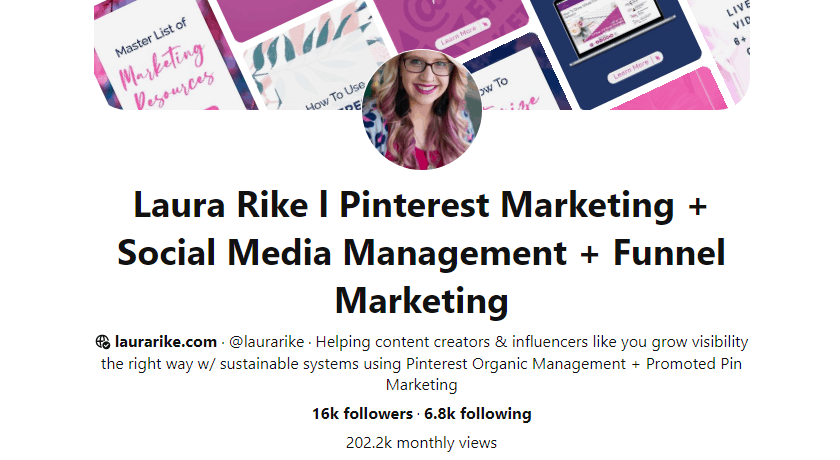 Do you have a story of a transformation from any of your clients?
One of my students came to me as what they called their "last-ditch effort" to be able to bring in more brand awareness and visibility. They had tried a number of different things and really felt burnt out. They had also tried Pinterest but never had any success with it before they were referred to me and my program.
A few weeks into taking my program, they saw an immediate increase in terms of visibility for impressions and the metrics. These are metrics that we don't hold in high regard but enjoy seeing the movement, knowing that we're going in the right direction. After starting the course, they had a medical issue that arose for them personally, so they weren't able to create new content.
They weren't able to keep up on other things in their marketing, but three or four months after that noticed that when they were bringing in new coaching clients to work one-on-one with them, they were answering the question in their form "How did you hear about me?" as coming from Pinterest!
That was really cool to see that after having some issues in their life medically, and even after having some issues with growth for their business in other aspects of marketing that they had tried, they were still bringing in clients that were high ticket clients from Pinterest. From the strategies that we had taught them to implement. All without having to reinvent the wheel or constantly create the new content that a lot of social platforms demand of you.
What advice do you have for people just starting out?
Make sure you don't focus solely on the systems and lose focus on the goals and the vision. If your vision is to support 20 people, then just start doing that. - Laura Rike
Click To Tweet
Don't focus on how you're going to support 20 people or how the system is going to work to reach that goal. Just start doing. If your brain goes to the "how," that's when the mindset starts to shift. Then the anxiety or frustration can start to kick in.
I wish I had someone helping me focus on the vision and the outcome that I wanted. Then I'd start taking the steps towards that outcome, knowing that it will happen if I just take the steps … it would have been a lot quicker for me to see results. Especially faster than what I had in the beginning. That's because I focused more on what platforms and what systems and what structure I needed.
Learn more about Laura Rike of laurarike.com: