How Kim LaMontagne Earns by Helping Leaders Create Cultures Where Speaking Openly About Mental Health is OK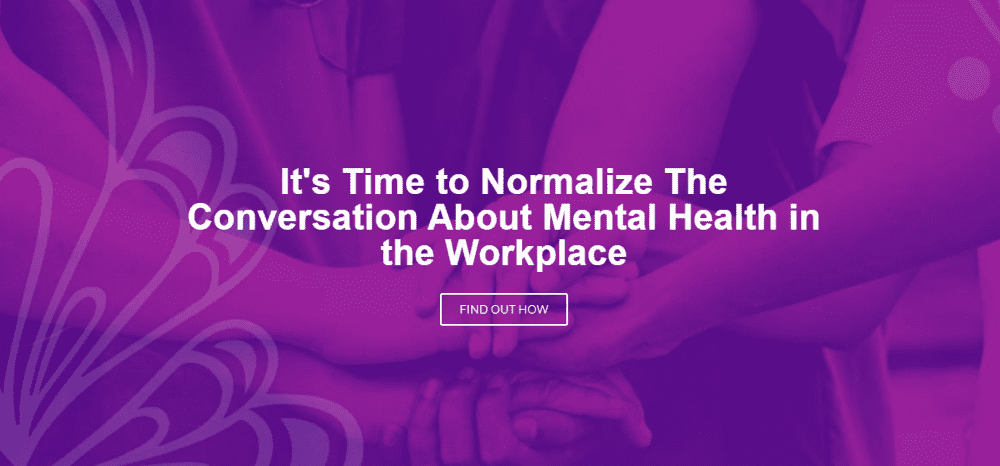 Our content is reader supported, which means when you buy from links you click on, we may earn a commission.
---
Who: Kim LaMontagne
Website: kimlamontagne.net
Course Topic: Leadership
Interesting Stats: Increased email list by 500%
Who are you and what course have you created?
I am an international speaker, corporate trainer, and author.  I designed an on-demand, self-paced training course, "The 4 Pillars of Creating and Sustaining a Mentally Healthy Workplace Culture," which teaches leaders how to create a 'culture of safety' where everyone feels safe speaking openly about mental health without fear of judgment, retribution, or job loss.
What market does your online course serve?
"The 4 Pillars" teaches leaders, across all industries, how to shift the culture around mental health in the workplace.
Research cited by McKinsey & Company shows workplace stressors like long hours, economic insecurity, work-family conflict, and high job demands, cost the US approximately $180 billion and 120,000 unnecessary deaths annually.
My training serves every workplace leader who looks at those numbers and knows something significant must change.
What's the biggest benefit of taking your course?
The benefit of The 4 Pillars training, is that leaders gain confidence to navigate the conversation about mental health and learn how to create a safe workplace culture that fosters open dialog without fear of shame or stigma.
It's easy to find out "what" to do.
My training teaches leaders "how" to do it.
How did you get into the market?
I was a high performer with concealed alcohol misuse, depression, anxiety, and suicidal thoughts.  I was afraid to ask for help because I feared judgment, shame, and losing my professional integrity.
As a result, I remained silent and wore a mask of performance to hide the pain.
At 12 years sober and healthy, what I learned is;
My story is not unique.  What is unique is that I am willing to be vulnerable, share my story, and help pave the way for others to follow.
Employees living with a mental health condition rarely feel their work is a place of safety.  By opening the conversation about mental health in the workplace, you empower employees to speak their truth and remove blockages to peak performance. 
Employees are afraid to ask for help because of fear of judgment, retribution, or job loss.  By fostering a culture of safety, you create a culture of transparency and open communication resulting in a more engaged and healthier workforce. 
Employees thrive when they are in a safe environment.  Making one key shift in communication about mental health fosters a culture of safety that supports employee health, wellness, engagement, and productivity.
Stigma and discrimination thrive on a lack of knowledge and understanding.  Educating employees about mental health and substance misuse can create more open communication, understanding, and empathy.
Leaders lead by example and have the power to transform the workplace culture.  A leading-edge organization has a culture that empowers employees to step forward and say, "I'm not ok and I need help."
These are the reasons I created, The 4 Pillars of Creating and Sustaining a Mentally Healthy Workplace Culture training.
Why did you decide to create an online course in the first place?
The eLearning market is expected to grow to $320 billion by 2025. This figure, coupled with the growing trend for online training for businesses and corporations, drove my decision to develop an on-demand course.
Did you have any moments of doubt before you created/launched it?
I feared failure and questioned if I would do it right and be good enough.
I knew my story needed to be heard.  It's my responsibility to teach leaders how to normalize the conversation about mental health.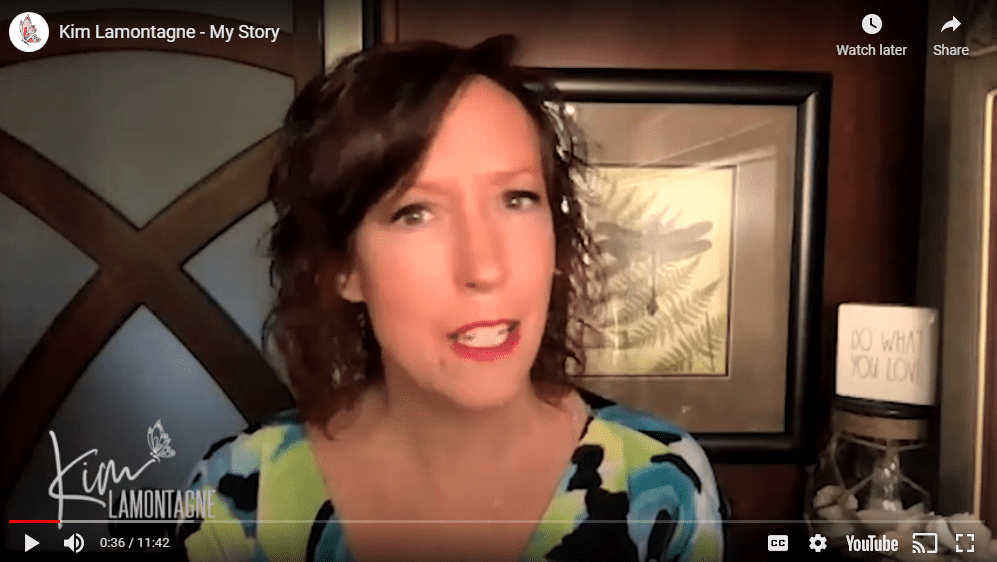 What's your online course like?
The course includes 2.7 hours of short videos with PowerPoint, quizzes, evaluations, workbooks, assessments, and certificates of completion.  Successful completion of all learning activities is required to advance through the course.
How long did it take you to create your course?
"The 4 Pillars" was created in 9 months.   I developed the goals, objectives, and outcomes, then fine-tuned the methodology, content, and course delivery.  I recorded videos via Zoom.  My team branded and uploaded course content and created links on my website for easy enrollment in the course.
Tell us a little about the process of launching your course and getting your first sale(s).
The launch process included cold/warm calls, social media, and email campaigns.  I developed partnerships with industry leaders in HR, Recovery, Nursing, and Healthcare to expand my reach and bring awareness to the course.
Do you have a lead magnet?
To date, my efforts have been mostly network-based. However, we offer people access to free downloadable mental health resources including:
30-Day Relaxation Coloring Kit
Just Breathe Cheat Sheet
Inspiration Cards
Diverse workplace posters
Anyone can access these free self-care resources and use the tools to help support mental well-being in the workplace.
In 2022, I will expand my audience with lead magnets and value-based newsletter content aimed at top decision-makers. Previous lead magnets spoke to employees with the goal of helping them improve workplace cultures. Future lead magnets will speak to decision-makers.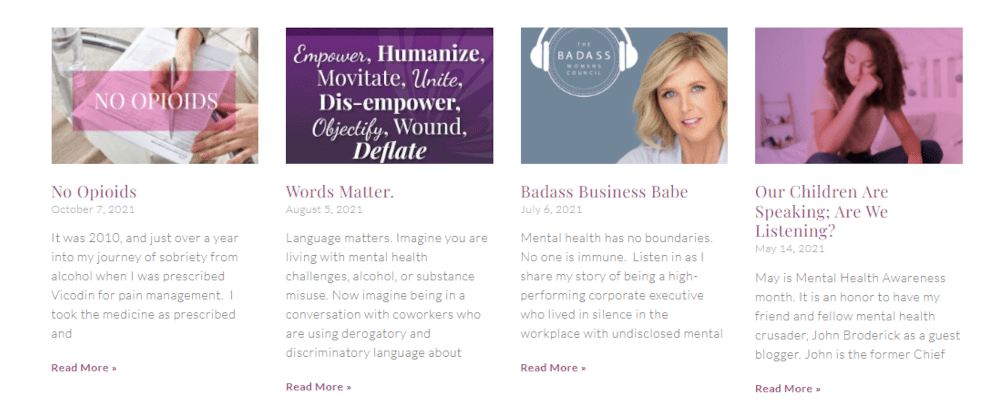 What's the traffic strategy that works best for you?
We are carefully considering the strategy to engage my target market.  Corporate leaders engage my services based on thought leadership content, my experience, and social proof.
What online course platform are you using?
I use Thinkific as my online course platform.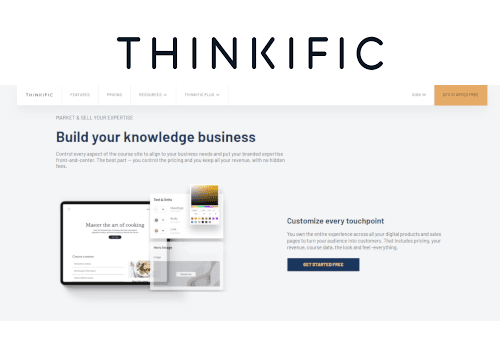 Take a Look at Thinkific!
Thinkific is the most popular online course platform used by successful course creators interviewed on coursemethod.com. It's a complete solution for creating sales pages, uploading all course content, taking payments, and more.
Price Range: Free to $499/month 
Most Popular Plan: Pro Plan at $99/month
Annual Discount: Yes, take 20% off!
Free Trial: Try out Thinkific's core features for free.
*Our content is reader supported, which means when you buy from links you click on, we may earn a commission.
Do you like it?
Yes, but it has limitations.
Are there any features you wish it had?
I wish there were more advanced reporting and data analytics.
What made you decide to use your chosen platform over others?
Thikific is an all-in-one tool for on-demand and live virtual training. It was recommended to me and is very user-friendly.
What other tools do you use to run your online course business?
I use Stripe for payments, Zoho for CRM, and Loomly for Social Media planning.

What books or training programs have you found useful on your journey to a successful business owner that others might find valuable too?
Anything by Brene Brown.
Do you have any big mistakes you've made along the way that you'd be willing to share?
My biggest mistake is allowing fear of perfection to delay my launch process. - Kim LaMontagne
Click To Tweet
My advice; Create a valuable solution and be confident in your work!
Please share some ideas of revenue.
My first sale of the on-demand course was to a school enrichment program.  They secured a grant for $3500 ($1200 for on-demand & $2300 for live training.). Since then, leaders from fire & safety, real estate, legal firms, nursing, healthcare, and corporate have experienced "The 4 Pillars" training.  Given my on-demand course is one of a few revenue streams, my goal is to generate $60k+ annually ($5k mo).
Please tell us a little about what the money you've earned from your course has done for you.
As an entrepreneur, it's critical that I reinvest back into the business. I have invested in expanding my team to support and streamline social media, lead magnets, graphic design, IT,  and Public relations.
In addition to revenue are there any numbers you would like to share?
My email/lead database increased 500% by using lead magnets, downloads, and newsletters.  Additionally, I secured 20+ speaking engagements, launched on-demand and live versions of "The 4 Pillars" training, and opened the conversation with countless leaders about shifting the culture about mental health.
What has creating your course done for you personally?
Creating the course gave me confidence that I can do anything.  By surrounding myself with a talented team, I've been able to create an online course and great change in the workplace.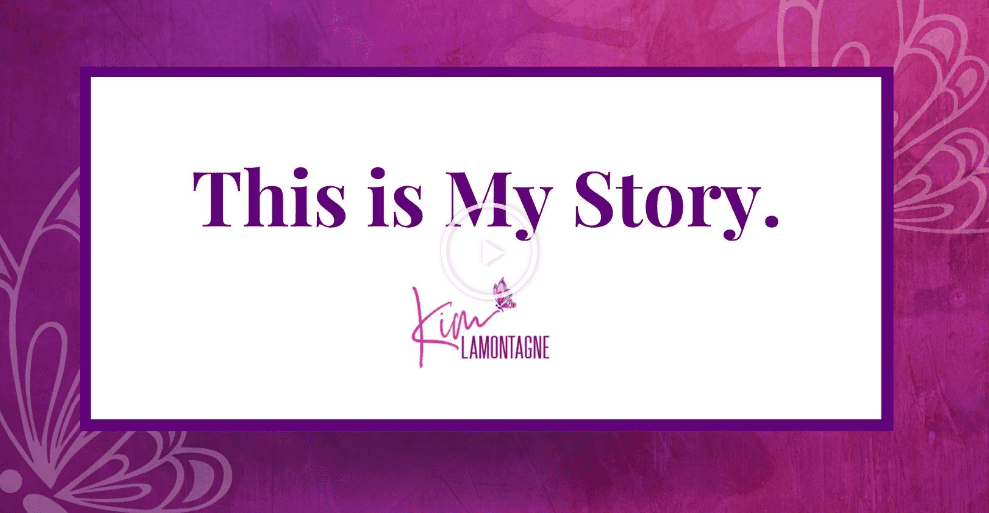 Do you have a story of a transformation from any of your clients?
One of my favorite transformations was during a conversation with a Commissioner of the State Department of Safety (DOS).
We were exploring The 4 Pillars program and discussing my segment on the power of words.
He shared his concern about the increase in the number of law enforcement professionals "committing suicide."
I invited him to embrace a new term;  died by suicide.
The word 'committed' implies the person did something wrong.  When someone dies of a heart attack, it's the final symptom of heart disease. When someone dies by suicide, it's the final symptom of a mental health condition.
It was an 'Aha' moment for him before the training!
I conducted training the following week.  Upon introduction, he shared this new knowledge and invited his leaders to embrace the term, died by suicide, to help normalize conversations about this difficult topic.
A great illustration of a transformational leader willing to embrace the power of words to transform the workplace culture.
What advice do you have for people just starting out?
Be intentional.  Don't be afraid to ask for help.
Search for and surround yourself with people with the same values who have strengths that complement your weakness. - Kim LaMontagne
Click To Tweet
I'm surrounded by a team that tells me to, "Dream big Kim. Let us worry about the how."
Learn more about Kim LaMontagne of kimlamontagne.net: