How Kevin Davey Uses Amazon to Help Promote His Trading Strategies Program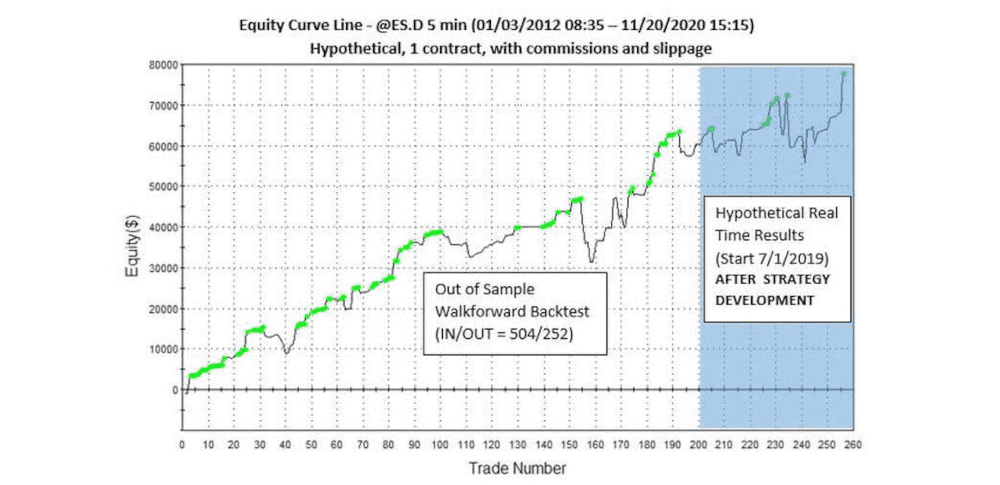 Our content is reader supported, which means when you buy from links you click on, we may earn a commission.
---
Who: Kevin Davey
Website: kjtradingsystems.com
Course Topic: Financial Trader
Interesting Stats: Breaks Even on Amazon
Who are you and what course have you created?
I am a financial trader and educator and I've created the Strategy Factory Workshop.
What market does your online course serve?
My course is for traders and investors who want to conquer the markets on their own – create their own trading strategies, and then trade them.  This is not a mass-market course, for sure.  It is really for a particular subset of individuals; people who want to take control of their financial future by doing it on their own.
What's the biggest benefit of taking your course?
In my course, students learn the proper way to develop automated trading strategies (algo strategies) that they can then use in their brokerage accounts.  The idea is that they will earn a better return on their money by being an active participant in their investment decisions.  It is not for everyone – in fact, most people are probably better off just passively investing in the market.  But for people who want to be "in charge" of their money, my course can make a lot of sense.
How did you get into the market?
I had been trading for a while, and in the early 2000's I won a trading contest (finishing first one year, and second 2 other years). After achieving over 100% return in 3 consecutive years, people started to recognize me.  These people would then e-mail me asking for help in their trading.  Eventually, I realized there was a need for solid trading education, and I decided to fill that need.
Why did you decide to create an online course in the first place?
In 2014 I wrote my first book.  I realized that as a "niche" book, I was not going to make a lot of money with royalties of under $5 per book.  I had invested a ton of time writing the book and realized there was so much more to my trading than what I described in the book.  So, I developed a course for people who wanted to learn more than what was in the book.  The book became somewhat of a "business card" for me – a way for people to find out about me.  Then, a small percentage of those people were attracted to my online course.
Did you have any moments of doubt before you created/launched it?
No, I approached the course as "if no one signs up, I'll just do something else."  I had already committed to writing the book since I had a publishing contract, so much of the material was already organized and ready to go.  I did doubt that people would pay a premium price (around $3-5K) for my course, but I was not terribly worried.  I still had other sources of income.
What's your online course like?
It started out as a live all day that I conducted once per month.  Eventually, I added a ton of extra material (videos, white papers, articles, live webinars, quizzes, etc).  Now I run the live workshop 8 times per year, but students have access to over 30 hours of additional material.
How long did it take you to create your course?
Originally I had around 350 Powerpoint slides, and that probably took 40 hours to create.  I have not kept track of all the additional info I've added over the years.  I typically add a few pieces of content each year and also update some content, but that does not take a lot of my time.
Tell us a little about the process of launching your course and getting your first sale(s).
I had a small e-mail list already, so I just sent out an e-mail and got a handful of people to sign up.  It was originally a part-time "let's see what happens" project.  I wrote the sales page on my website by myself, which I thought was very risky (I am not a copywriter!).  The interesting thing is that over the past 5 years, I have hired about a half dozen professional copywriters to produce a better sales page, and guess what?  None of those pro writers converted better than my copy!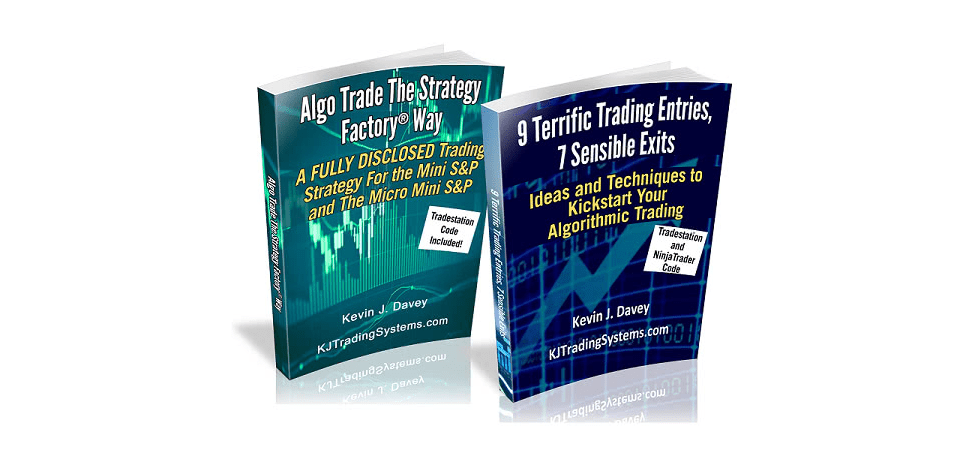 Do you have a lead magnet?
Originally I just had my website, with signup boxes but no real "magnet."  That was a mistake.  Now I have a great lead magnet.  I give away a ton of material, in exchange for an e-mail address.  I have also written 4 more short books on Amazon, and those provide leads also.
I would recommend a self-published book to anyone with an online course. With Amazon, self-publishing is easy. - Kevin Davey
Click To Tweet
I probably breakeven on book sales (I advertise on Amazon), but many people have joined my course after reading one of my books.  Books are a terrific lead magnet!
What's the traffic strategy that works best for you?
For me, it is about creating free content, on my website and via YouTube videos.  I also speak at some industry events/conferences.  I am always trying to get more traffic to my site!  Lately, many people are finding me via YouTube videos.
One thing I did not realize when I started this was the amount of time I'd spend promoting the course.  Once the course is ready to go, it is a 90% promotion – getting people to find me, trust me, etc.  Your promotion has to be very proactive.
What online course platform are you using?
I use Teachable as my online course platform.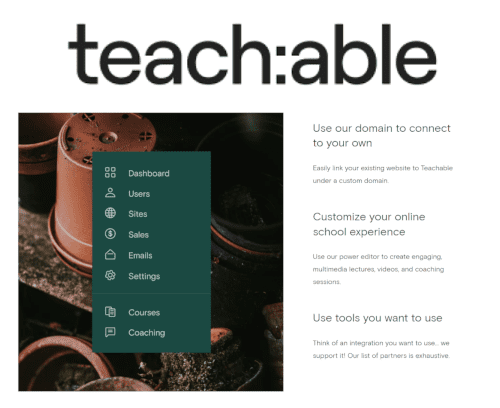 Check Out Teachable
Teachable is one of the top online course platforms used by successful course creators interviewed on coursemethod.com. It is easy to set up and build your site pages, and the course area looks great. 
Price Range: $0 (+ transaction fees) to $299/month
Most Popular Plan: Pro Plan at $119/month
Annual Discount: Yes, take 17% off!
Free Trial: Try out Teachable's core features for free
*Our content is reader supported, which means when you buy from links you click on, we may earn a commission.
Do you like it?
Yes, and students like it too.
Are there any features you wish it had?
No, I am pretty happy with Teachable.  Probably like any platform, it has quirks, but for the most part, it is well thought out and very well designed.  Since my end users are happy, I cannot complain much.
What made you decide to use your chosen platform over others?
I wanted security, as pirates were stealing material from my secure website.  The security of my material was the primary reason I chose Teachable.
What other tools do you use to run your online course business?
Zoom for live meetings and recorded webinars, Movavi software (for video editing).  Financial software to track sales, etc.
What books or training programs have you found useful on your journey to a successful business owner that others might find valuable too?
I never really used any training programs to help me create a course.
I just tried to create a course that I'd like, promotions that appealed to me, etc. Turns out, that many people have the same tastes as I do! - Kevin Davey
Click To Tweet
Do you have any big mistakes you've made along the way that you'd be willing to share?
Probably just giving away too much free stuff!  There is a balance between giving people a "taste" and giving away the whole meal.  Of course, there is a flip side to that.  Some course owners do not want to give a taste, so instead, they give away useless material.  I've never seen people have success with that approach.
Please share some idea of revenue.
When I started, my live classes would have 5 or fewer people.  My minimum for keeping the class alive was 2-3 people per class, and I've always exceeded that.  At the start, I felt that if I could not get 2-3 people per class, it was not going to be worth my time.
Class size has grown over the last 5 years, but part of that is because I've reduced the number of live sessions per year.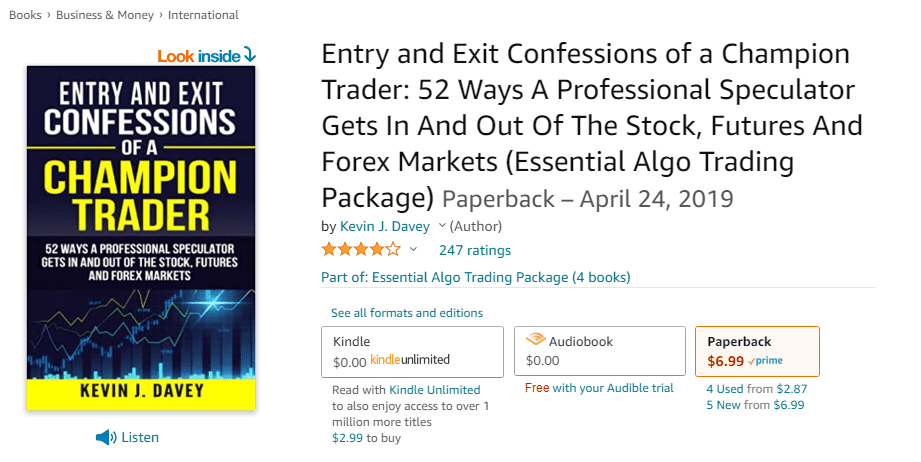 Please tell us a little about what the money you've earned from your course has done for you.
Earnings from the course just makes paying for college for my 3 kids a bit easier!  I've intentionally kept my course at a level where I do not have to hire employees – it is just me.  This allows me the maximum amount of freedom, which is the biggest objective for me.
In addition to revenue are there any numbers you would like to share?
I was able to double the number of e-mail signups I got per month by giving away a high-value item that no one else in the industry was doing. - Kevin Davey
Click To Tweet
Competitors were actually PISSED about what I was giving away for free.  That made me stand out.
What has creating your course done for you personally?
It has made me a recognized leader in the algo trading world – that is pretty neat.
Do you have a story of a transformation from any of your clients?
Sure, I have had clients who used my material to successfully trade on their own, earning well over $100,000 per year in trading profits.  Students have shared some great stories about how their years of trading losses disappeared after taking my course.  It is very gratifying to know I have helped others.
What advice do you have for people just starting out?
Don't expect overnight success.  Even if you have a great course, 90% of your time should be spent promoting it.  Promotion and getting noticed is key!  Persistence is key, for sure.
Learn more about Kevin Davey of kjtradingsystems.com: